Mangaluru: Ramakrishna Mission carries out 32nd Swacch Abhiyan at Lighthouse Hill
Bellevision Media Network


Mangaluru, 28 Dec 2015: Ramakrishna Mission, here carried out 32nd Swacch Mangaluru Abhiyan at Lighthouse Hill area here on Sunday December 27 from 7.30am to 10.30am.
Swami Anupmanandai, head of Ramakrishna Mission, Tirupathi and M R Vasudeva, former director of Airport Authority of India, Mangaluru flagged-off the 30th drive in the presence of Swami Jitakamananda, president, Ramakrsihna mutt, Mangaluru.
Professor Mahesh K B, delegates participating in the youth camp at Ramakrishna mutt, volunteers from Nivedita Balaga under Rathna Alva and Sheela Shetty, Bharathi Bhat, K V Sathyanarayana K V, Sujith Pratap, Ramkumar Bekal, Suresh Shetty, Nikhil Shetty, Dilraj Alva and several other eminent persons were present. About 150 volunteers participated in the Abhiyan.
Volunteers cleaned the Light House Hill Road under the guidance of Swamis and Vasudev. Volunteers were divided into 6 groups who cleaned the areas from Hampankatta to Lighthouse Hill Road, Circle in front of Jose Alukkas, Balmatta Roads and the road leading from Light House Hill to Bavutagudde.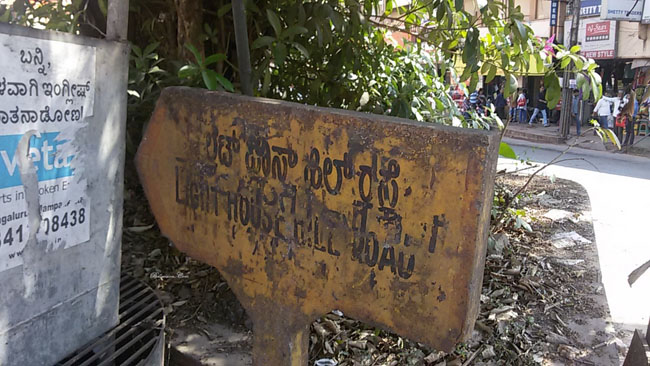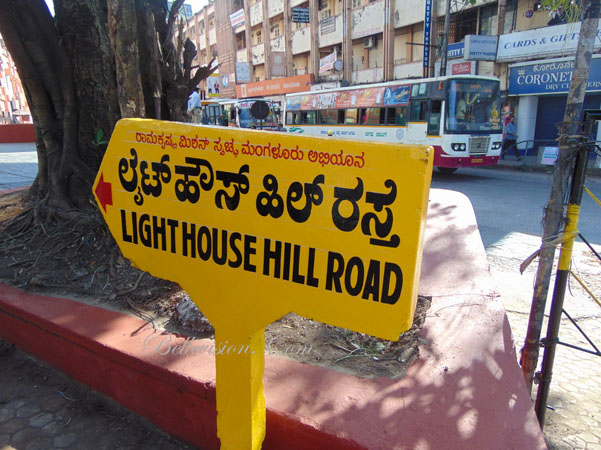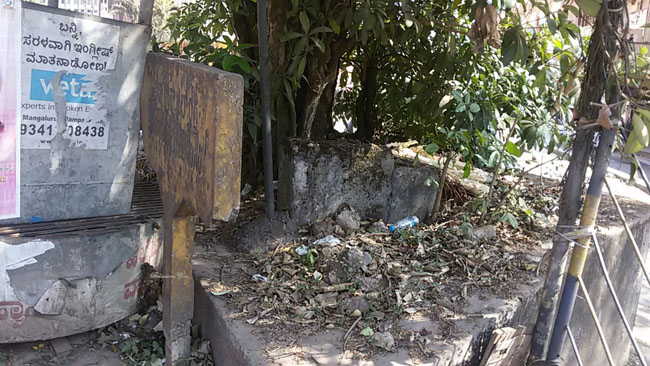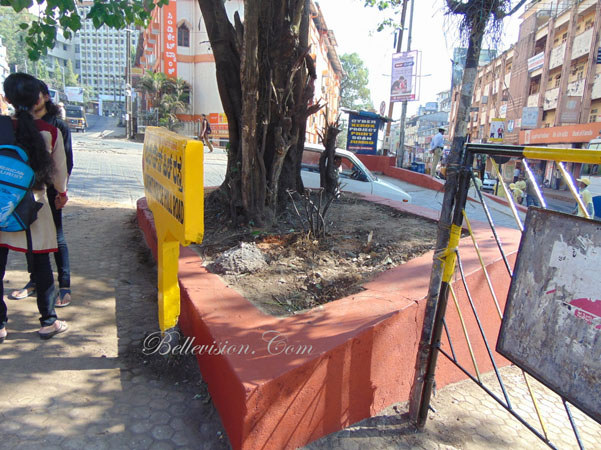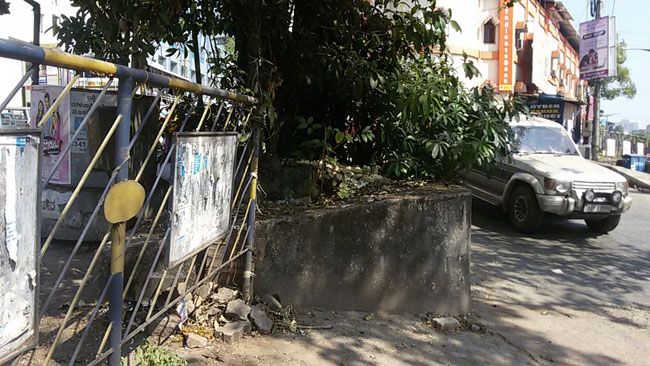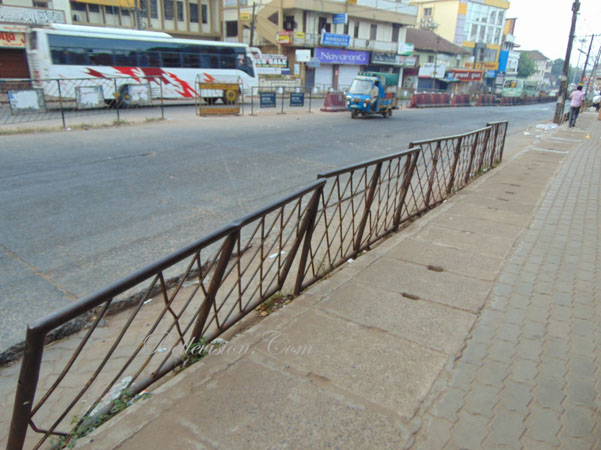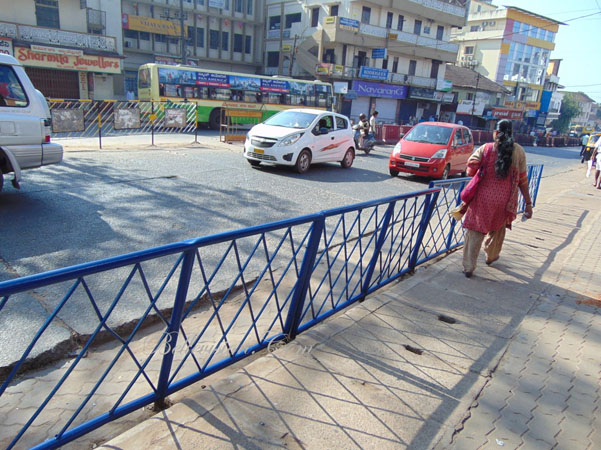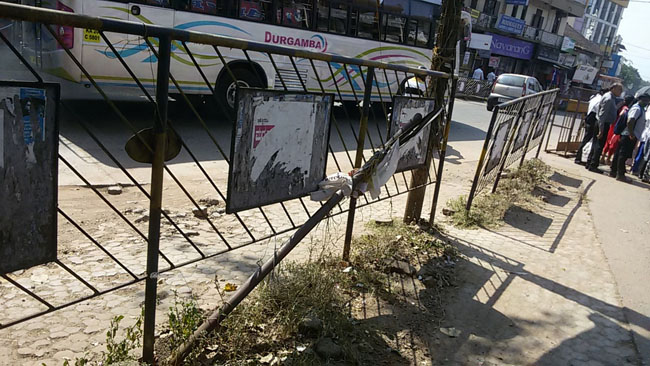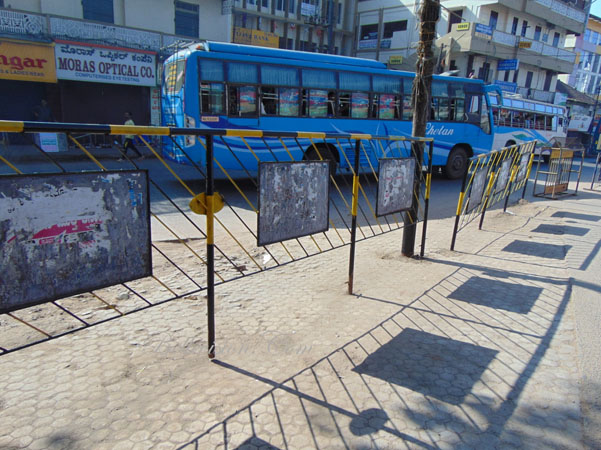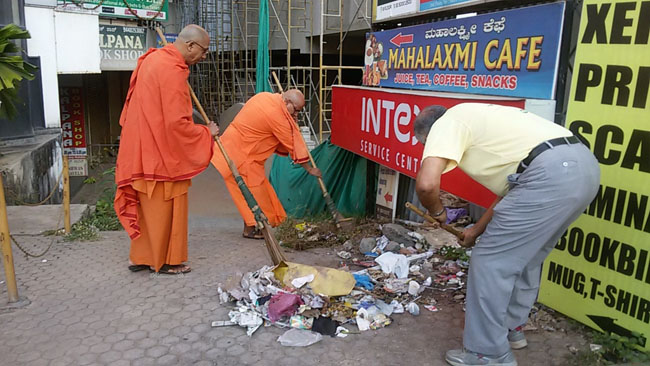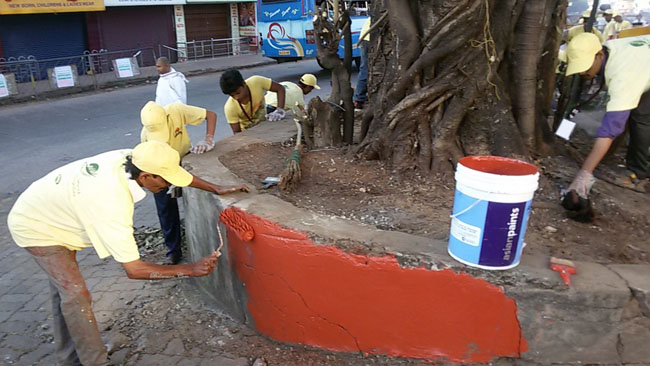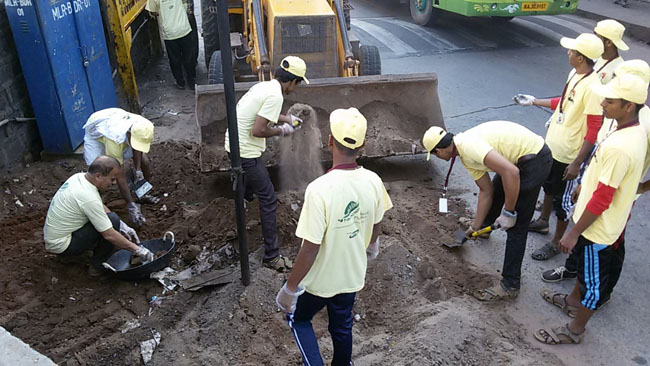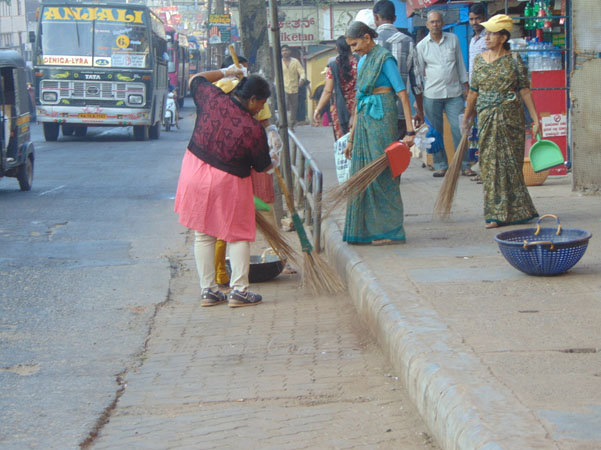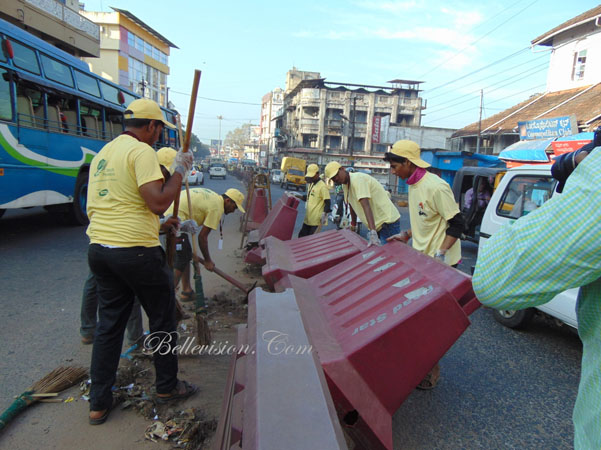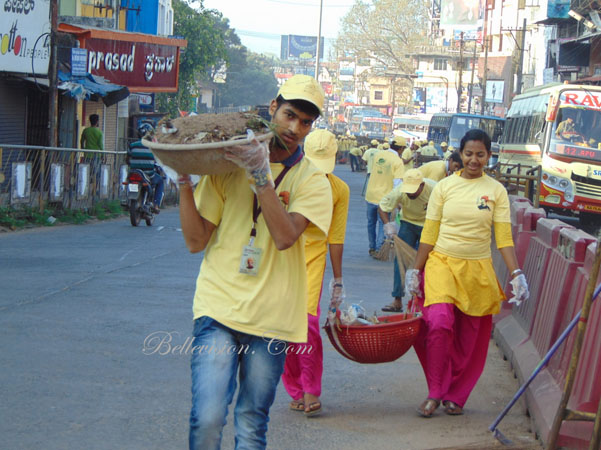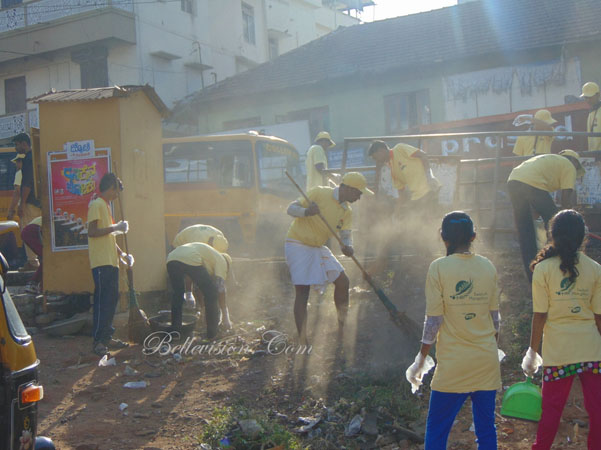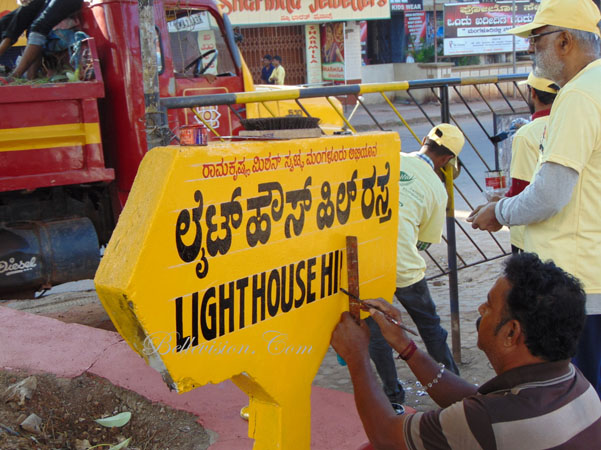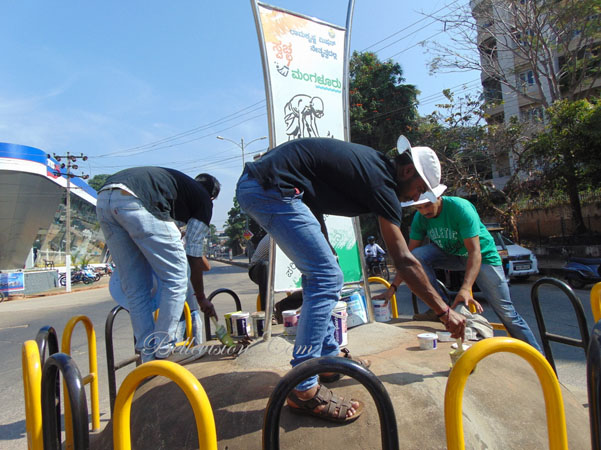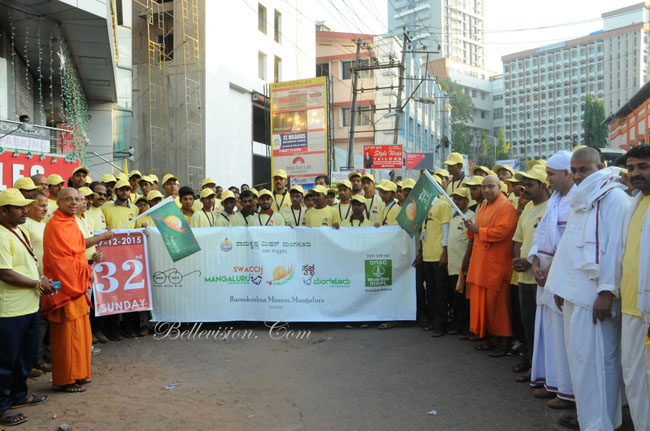 The roads and the road dividers were thoroughly cleaned of the garbage and weeds using lawnmowers. Footpaths were also cleared off the debris and garbage thus helping the pedestrians.
The circle in front of Jos Alukkas on the Lighthouse Hill Road was converted into a dumping place due to years of neglect. Volunteers of the Abhiyan cleaned the circle and painted the pedestal of the circle giving a new look.
The road dividers were also painted. Direction boards at Light House Hill Road, Hampankata Circle and Milagres Roads were cleaned and painted giving a much needed facelift.
The circle in front of St Agnes College which was cleaned during the previous weeks was painted with beautiful drawings by artists belonging to Isiri Art.
Volunteers also distributed handbills on Swacch Mangaluru Abhiyan to generate awareness among the locals in the area.
MRPL, principal patron of the event sponsored the drive.