Mangaluru: Ramakrishna Mission carries out 26th Swacch Mangaluru Abhiyan at Attavar locality
Bellevision Media Network


Mangaluru, 08 Nov 2015: Ramakrishna Mission here carried out twenty-sixth Swacch Mangaluru Abhiyan at Attavara Katte area here on Sunday November 8 from 7.30am to 10.30am.
Swami Vivekachaitanyananda, president of Ramakrsihna Tapovan, Polai and Suresh Babu flagged off the drive.
Volunteers, devotees and well-wishers of the Ramakrishna Mission, NSS students and Red Cross members and students of Government First Grade College, Car Street, here, students of Sriinivas Engineering College, scouts and guides, students from Sarojini Madhusudan Kushe High School and PU College actively participated in the Abhiyan.
The work taken up on the last Sunday at Taluk Panchayat office in Hampankatta here which was incomplete due to paucity of time was completed. Volunteers under the leadership of Dilraj Alva and Professor Mahesh K B removed 3 tipper loads of garbage dumped in the Taluk Panchayat office in Hampankatta with the help of earthmovers. The newly laid interlock tiles near Town Hall on the road leading to Mangalore Central Railway Station were fixed using cement and sand.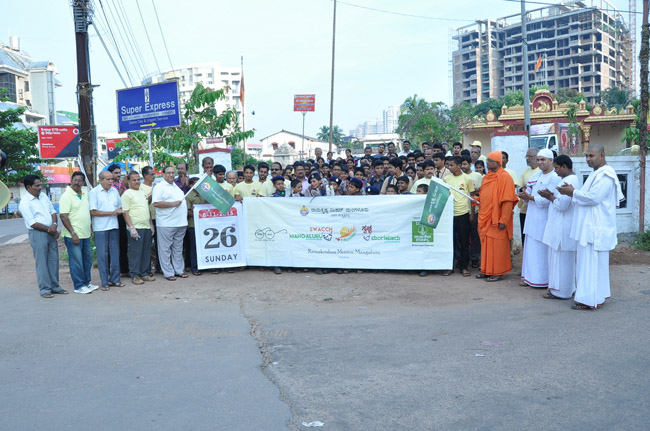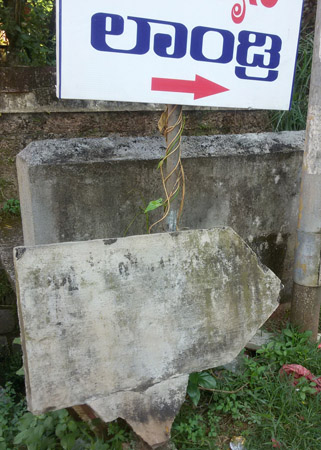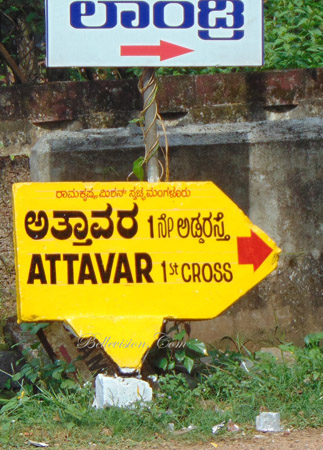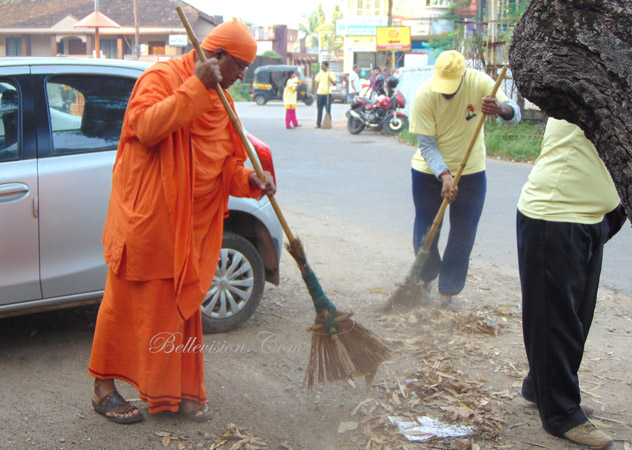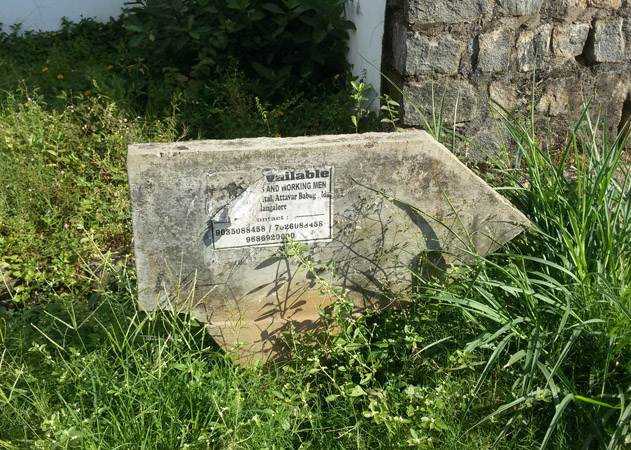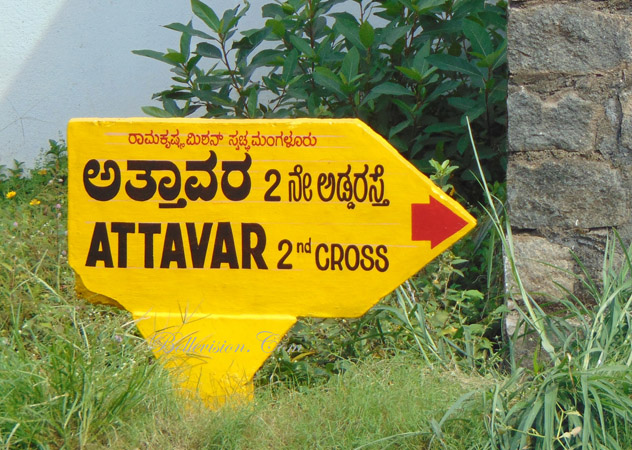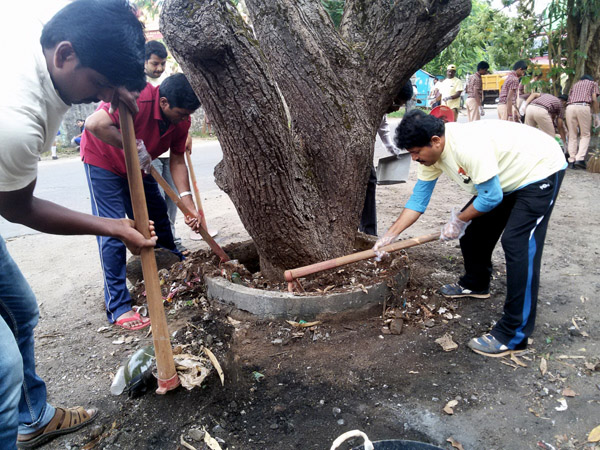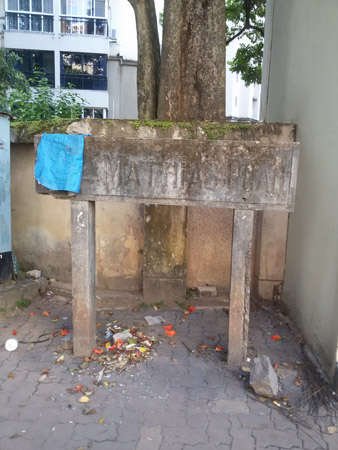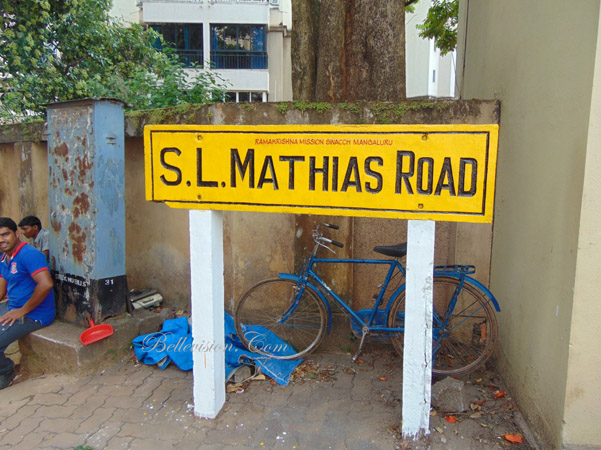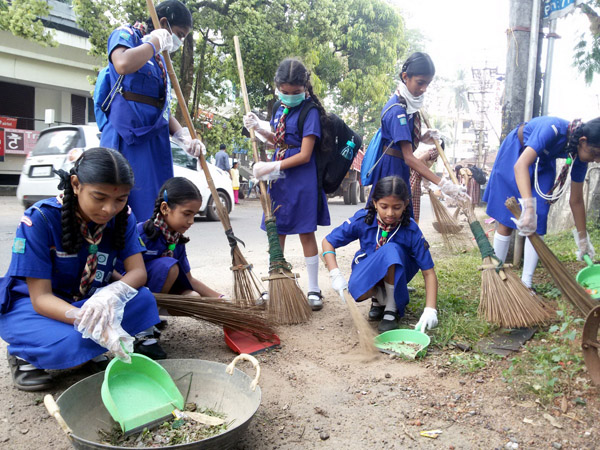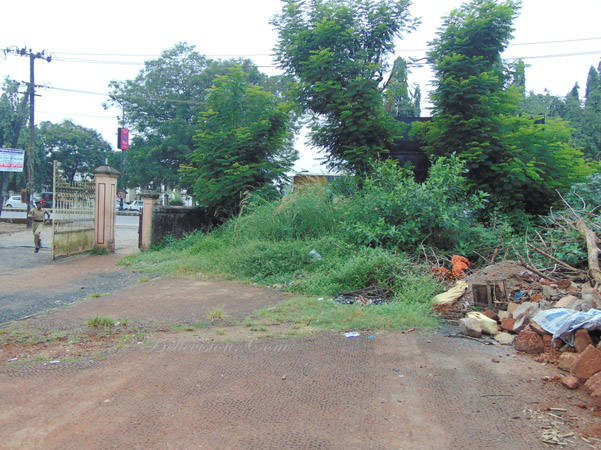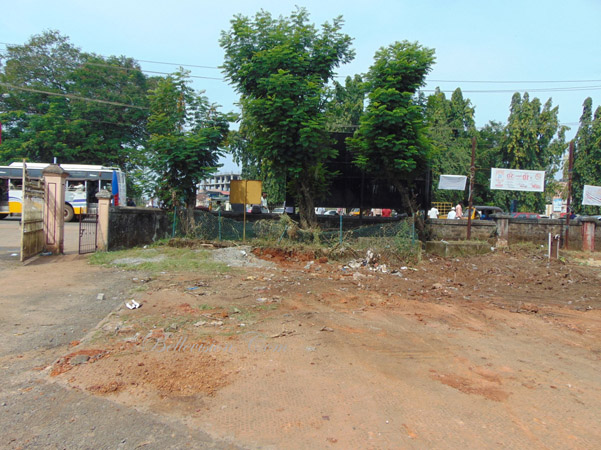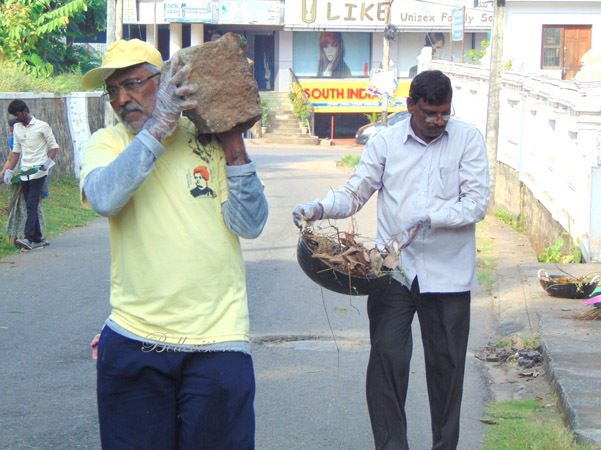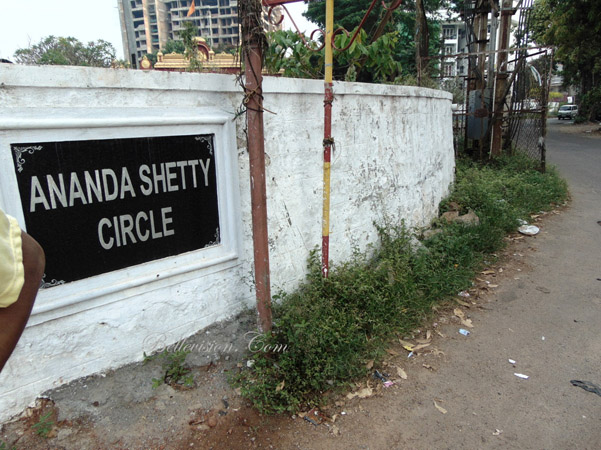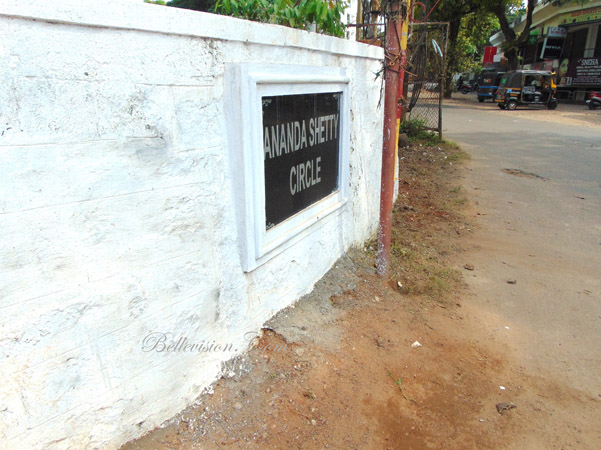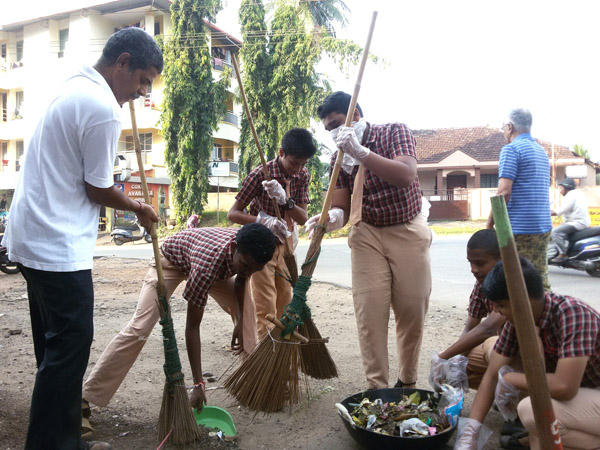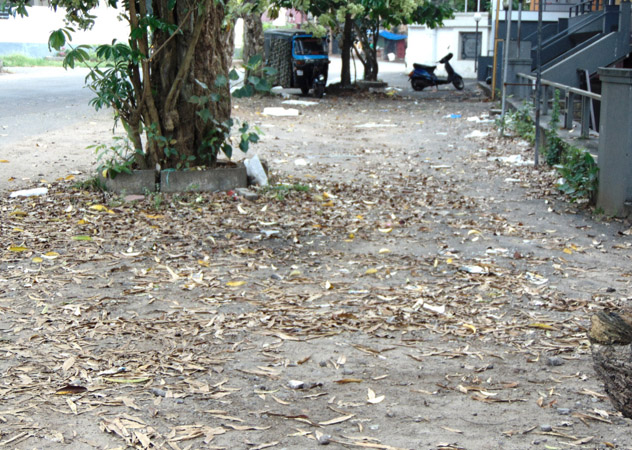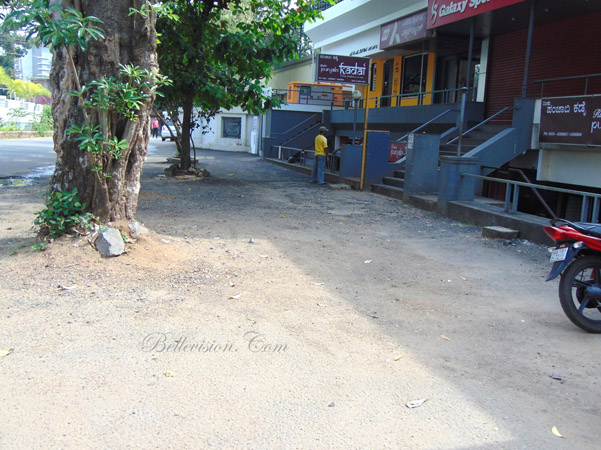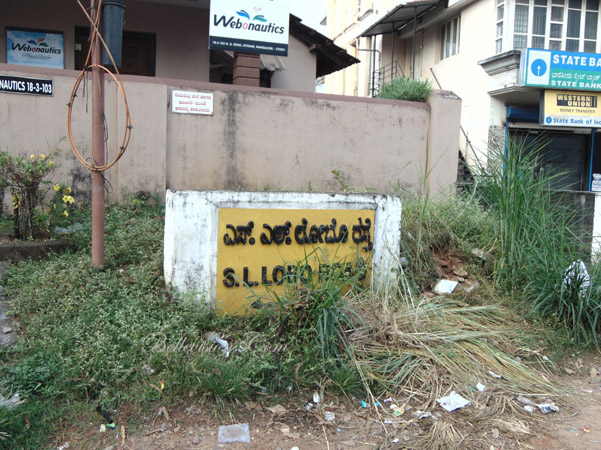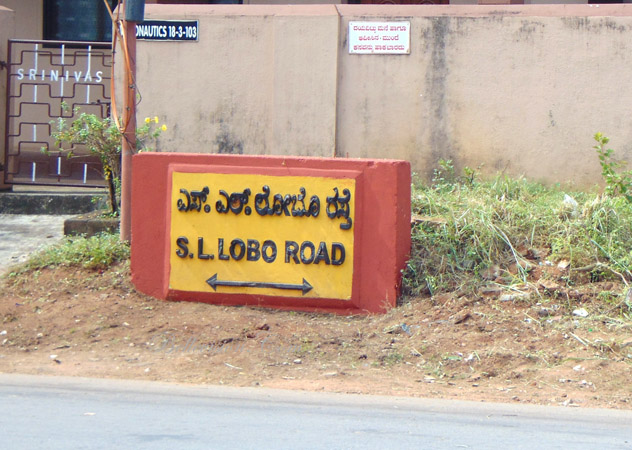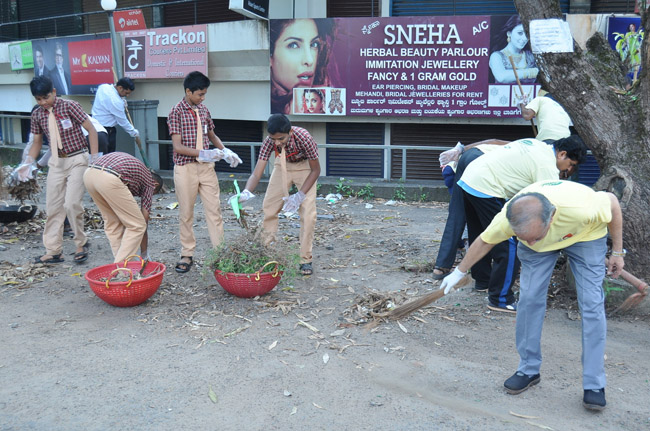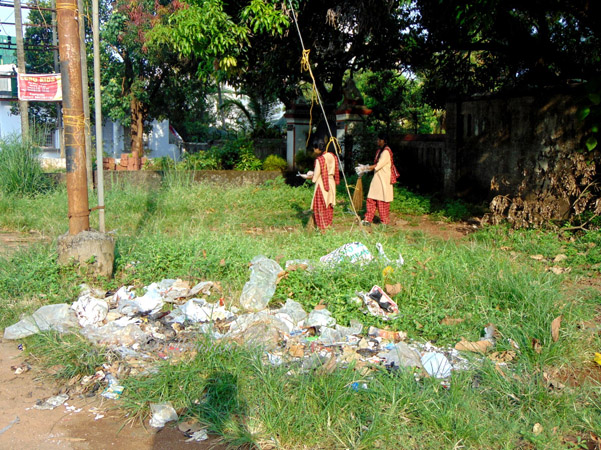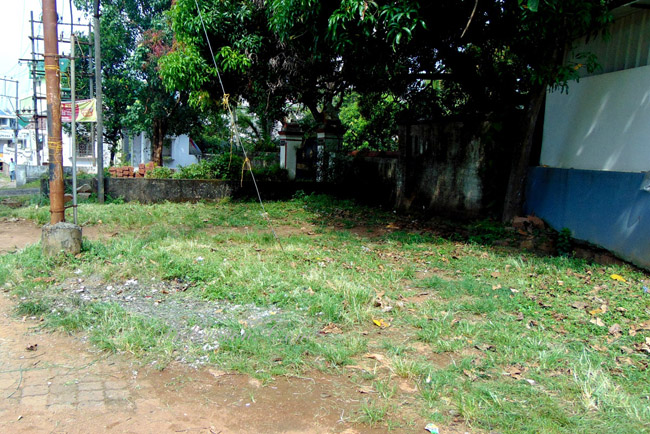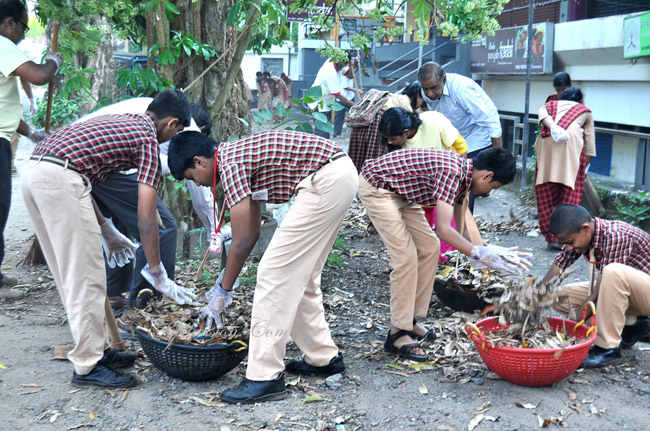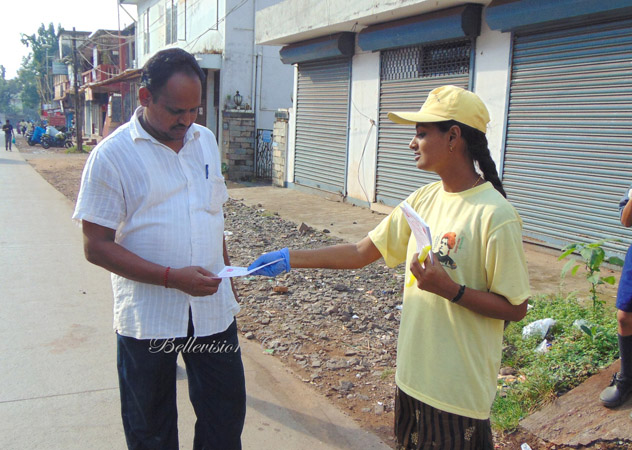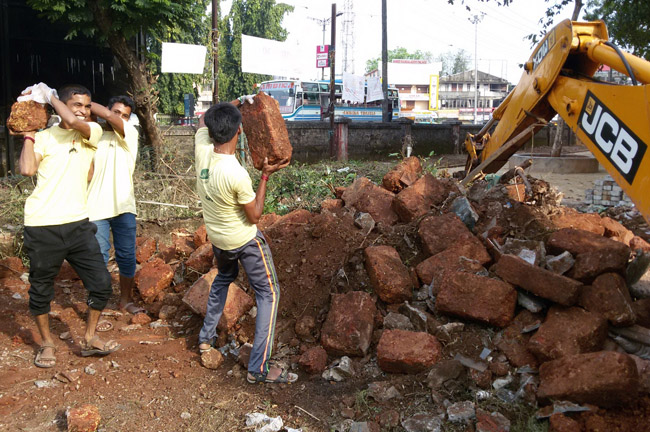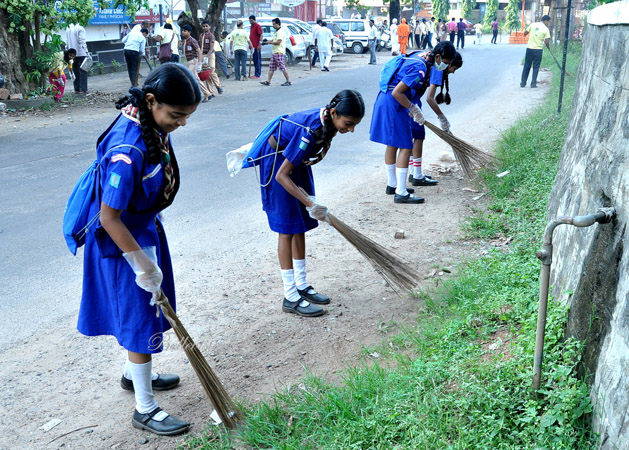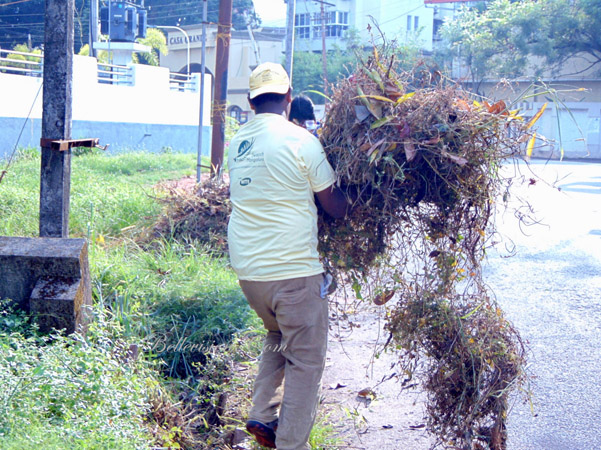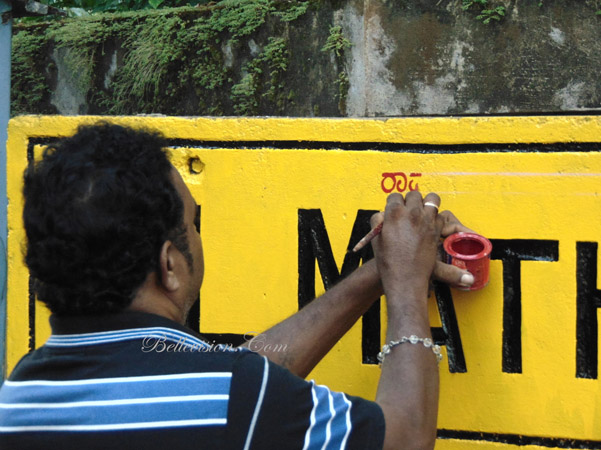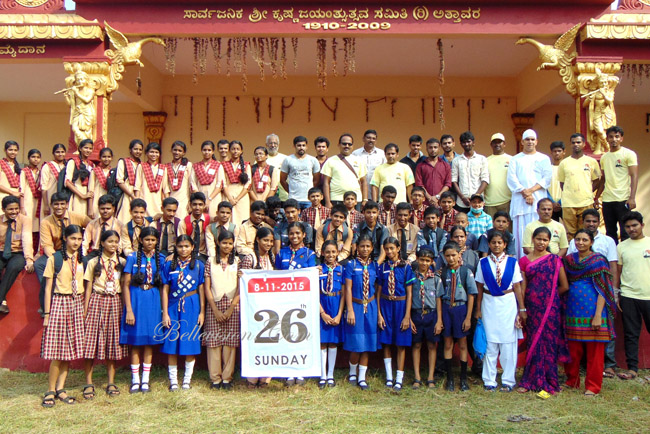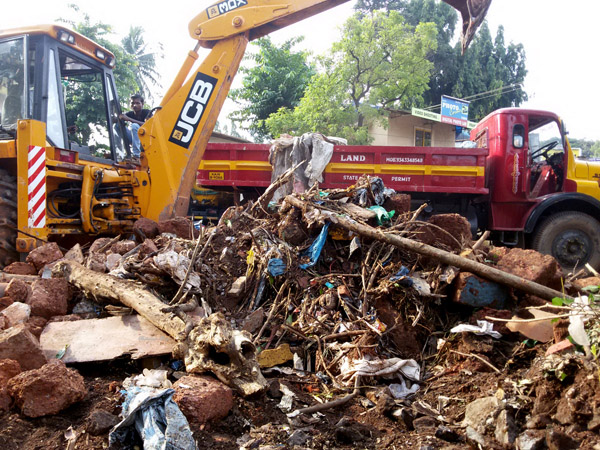 The signboard on the 1st and 2nd Cross at Attavara and S L Mathais Road which were completely worn out was repainted thus giving a new look for the convenience of public.
The area around Attavara Katte, opposite Easy Day was thoroughly cleaned by the volunteers and students of S M Kushe School under the leadership of Shubhoday Alva and Nakre Surendra Shetty.
The teaching staff of S M Kushe High School by actively involving themselves in the cleaning drive motivated their students and taught them a lesson never to forget in their life by practical demonstration. The active involvement of the young and old alike in the drive was a sight for the onlookers to see who also joined their hands in the drive. K K Upadhyaya, principal of S M Kushe High School andi Prathim Kumar supported the drive by their involvement.
Volunteers also distributed the Swacch Mangaluru Awareness pamphlets among the residents and public of the Attavara area.
Mahesh K B, Professor Sheshappa Amin, Vittaldas Prabhu, Umanath Kotekar, Suresh Shetty and other eminent people participated in the drive.
MRPL, principal patron of the event sponsored the drive.