Udupi: Karnataka Govt sanctions Kaup town municipality
Udupi, 01 jun 2015: The Karnataka government has given its consent on the formation of Kaup town municipality thus putting an end to all the speculations. The newly formed Kaup town municipality will include Kaup, Ulliyargoli and Mallar Gram Panchayats to form a single Kaup town municipality. With this, four revenue villages including Muloor will fall under the newly formed town municipality.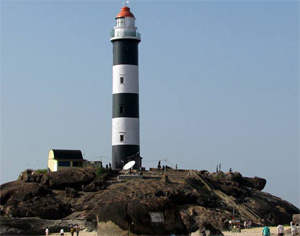 Minister for Urban Development and Udupi District in-charge Minister Vinay Kumar Sorake, addressing a press conference said that an administrative officer will soon be appointed to run the municipality until an election is conducted. Kaup will be the headquarters of the new municipality, while sub-centres will be located in Mallar and Uliyargoli villages. The new administration will become functional shortly, he added.
Sorake clarified that sufficient time was given for filing objections against the move and that the objections thus received were scrutinized by the District Deputy Commissioner. He said that the report was then submitted to the government which in turn has issued gazette notification about the creation of the municipality. The governor too has expressed his consent, he informed.
Karnataka Pradesh Congress Committee Secretary M A Gafoor, Kaup block Congress President Navinchandra J Shetty were present among others.