Kaup beach: Rs. 55 lakhs available, but no plan
By Snehalatha, Udupi

Bellevision Media Network


Kaup, 20 April 2012: Local MLA Lalaji R. Mendon and Deputy Commissioner Dr. M.T. Reju visited the popular Kaup beach and light house areas on Wednesday and discussed on the opportunities for the tourism development and the necessary projects to be undertaken there. Speaking to the media on this occasion Deputy Commissioner said that, for Kaup beach tourism development, already rupees 55 lakhs grant is available. But the project plan is not ready and it is not yet decided on how the development has to be done, he said.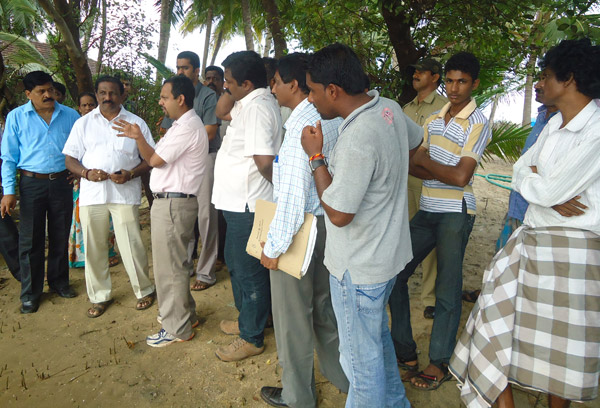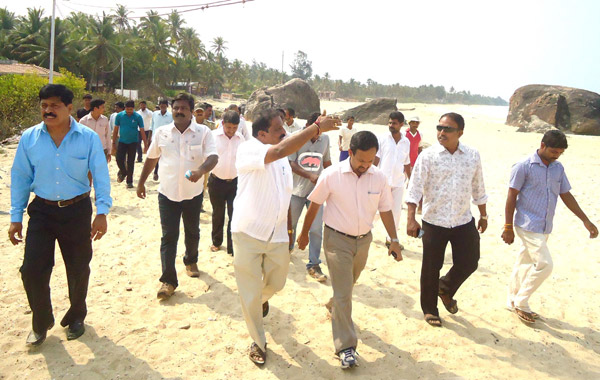 Since the plan is not ready, the construction work could not be started. Kaup beach and also other tourism suitable places of the district, the tourism facility will be developed with proper suitable planning. In the first phase, the fisheries road from the Kaup main road until the beach will be constructed, he said.


Speaking on the occasion MLA Lalaji Mendon said that, the government has to exclusively declare that Kaup beach is a tourist zone. Requests have been submitted on this to the government from many years and having hope of getting it fulfilled this time, he said.


District tourism Department Deputy Director M.R. Prakash, Engineer Sachin, Kaup Grama Panchayath President Yogish Rai, Panchayath Development Officer Sundara Prabhu, Taluk Panchayath Members Devaraj, Shakara, Dinesh and others were present on the occasion.