Kambala season resumes with Baaradi Kamabala in Karkal
Bellevision Media Network


Karkal, 21 Dec 2014: Just few days after the interim stay by the Karnataka High Court against the Kambala ban, the Kambala season has begun with Baaradi Kamabala at Baaradi Beedu here on Saturday December 20.
South Canara District Credit Co-operative (SCDCC) Bank chairman N Rajendra Kumar inaugurated the Kambala and also expressed his happiness over resuming Kambala, the buffalo's race of Tulunadu.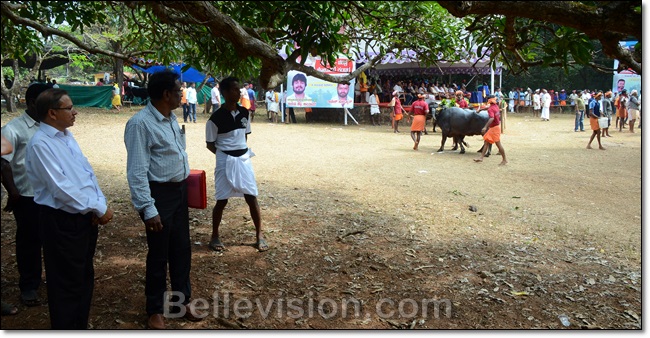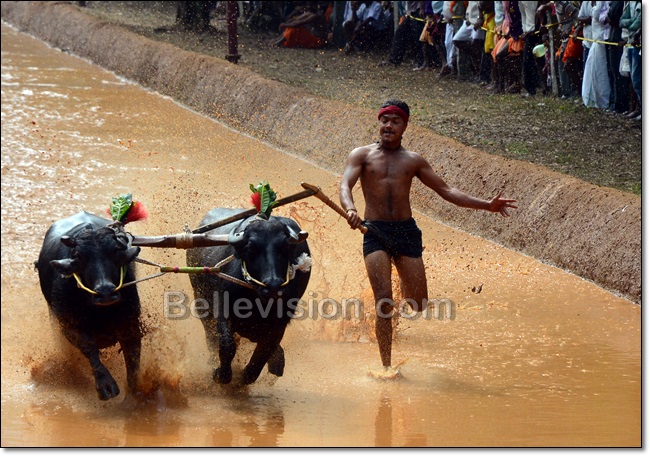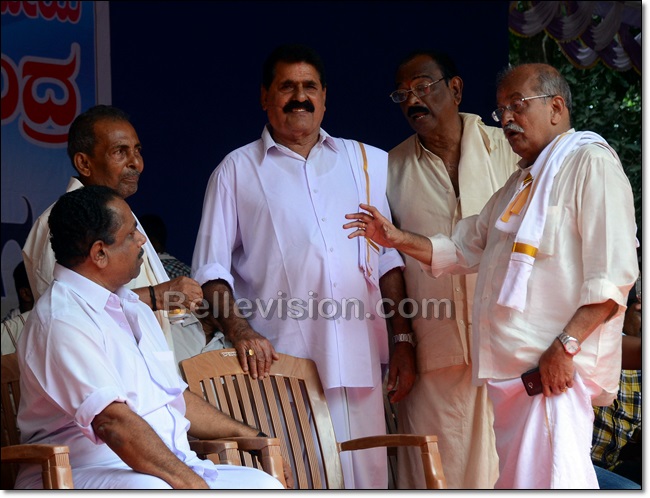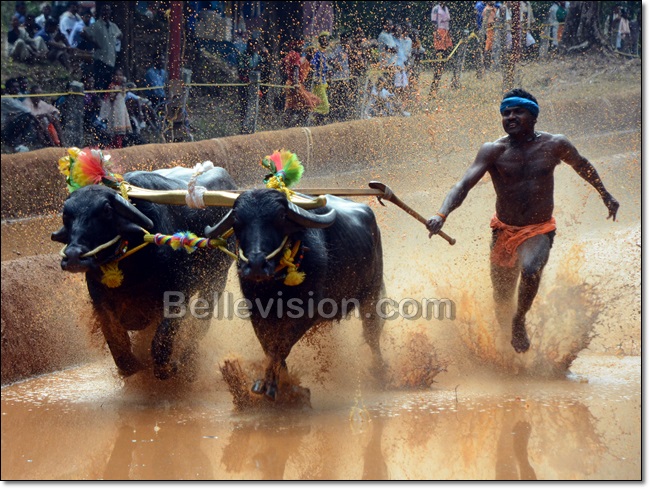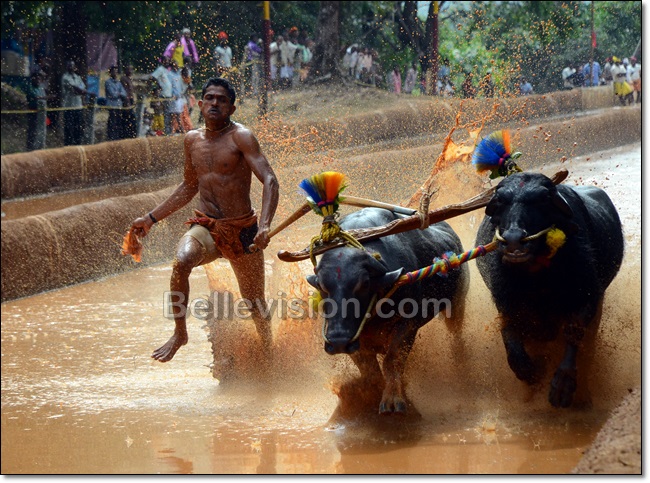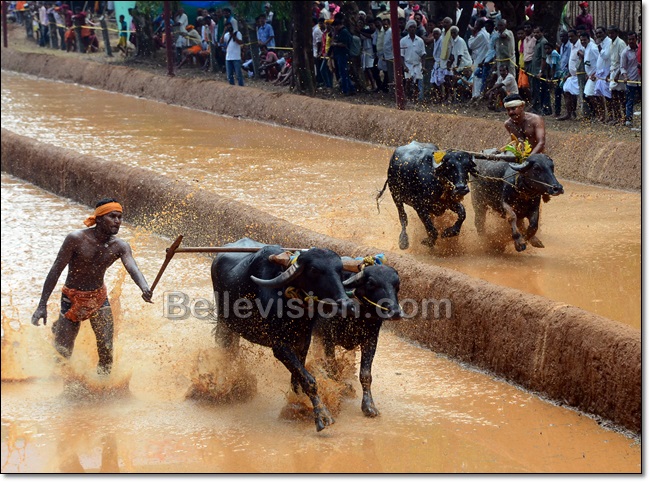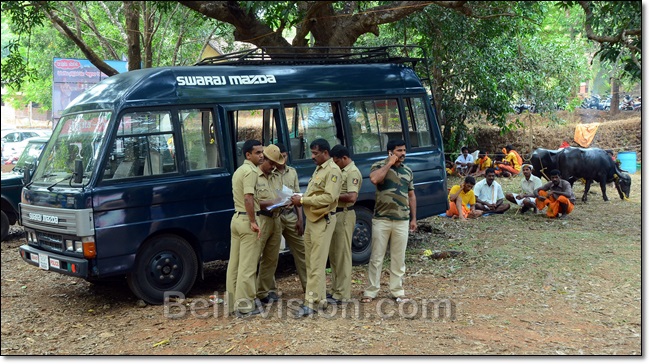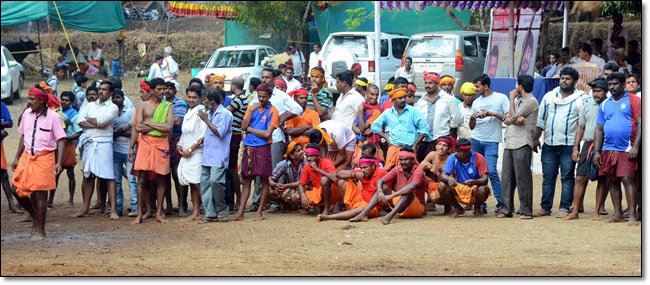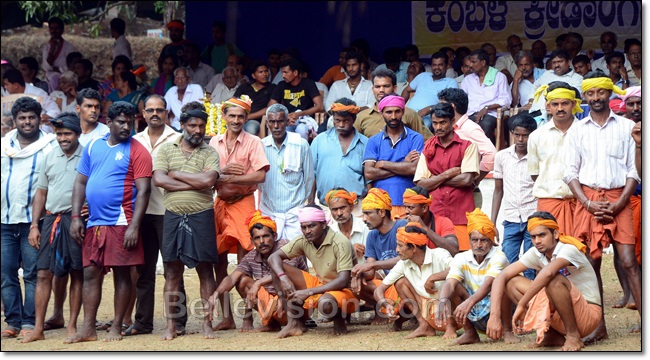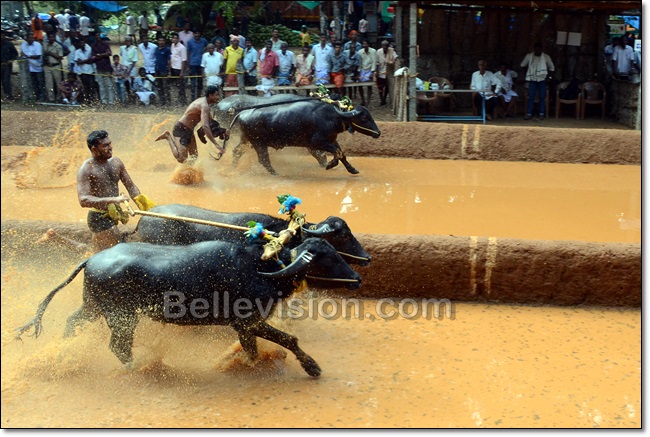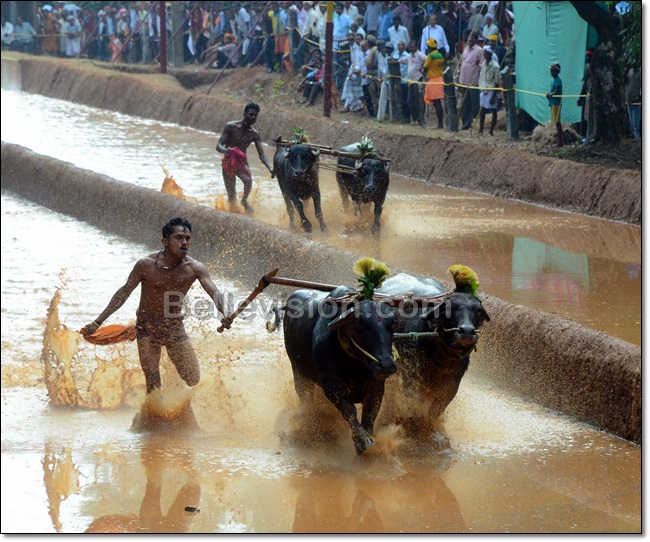 Rajendra said, 'Kambala forms integral to Tulunadu. It has its own history and importance. The traditional sport has transformed with the times and adapted many reforms. This sport has been a strong medium to preserve the rich culture of the region. But few organizations which do not understand the importance of this sport have been spreading baseless rumors,' said Rajendra.
Heavy police security
Since the order of High Court had to be strictly followed; care was taken to avoid all sorts of harsh treatment to the racing buffaloes. Tahsildar Raghavendra had arrived in before beginning the Kambala and had gathered all the necessary information.
ACP Annamalai had deployed about 50 police personnel to avoid any untoward incidents at the venue. Arrangements were also made for the video recording in the presence of the members of the Animal welfare organization.