M'luru: City witnesses massive protest against ban on Kambala
Pics by John V Tauro

Bellevision Media Network


Mangaluru, 30 Nov 2014: The hundreds and thousands of farmers and general public, led by the Dakshina Kannada, Udupi and Kasargod district Kambala Committee, marched through city streets here on Saturday November 29 against Supreme Court order to ban Kambala, buffaloes race of contemporary coastal district on cruelty grounds and urging to restore as before.

The protest rally began from Shanti Nilaya ground at Balmatta and culminated at Deputy Commissioner's office here, where the protest meet was held.

Its significant that along with protestors, nearly 190 pairs of buffaloes, specially decorated for the occasion, were also partaken in the rally.

Addressing the protesters, Kambala Committee president Bhaskar S Kotian spoke on the importance and significance of Kambala as a traditional rural sport of Dakshina Kannada and Udupi districts. He alleged that the department of animal husbandry and veterinary sciences had misinformed the Supreme Court about the rural sport.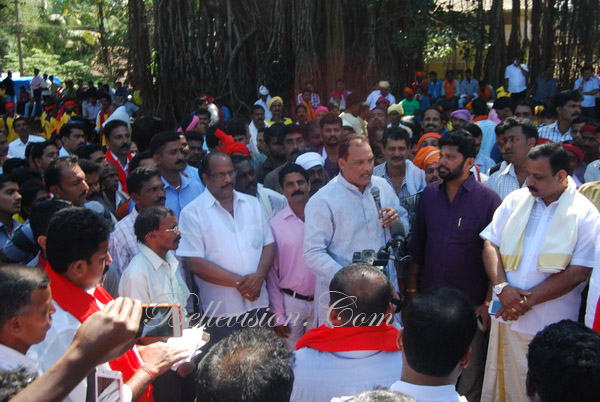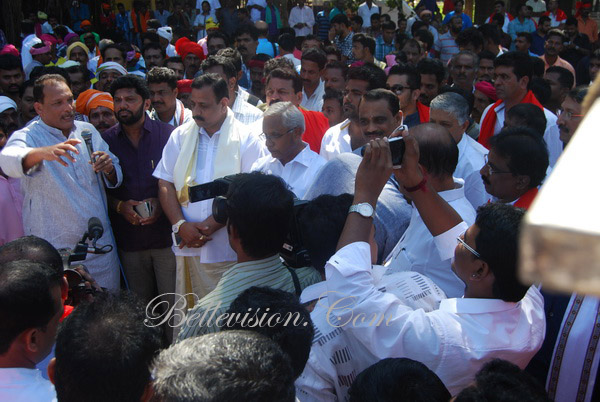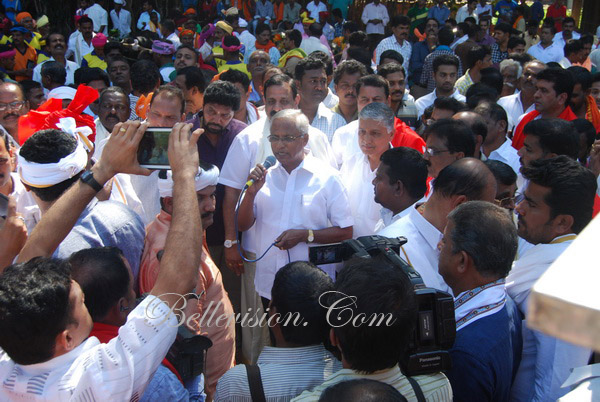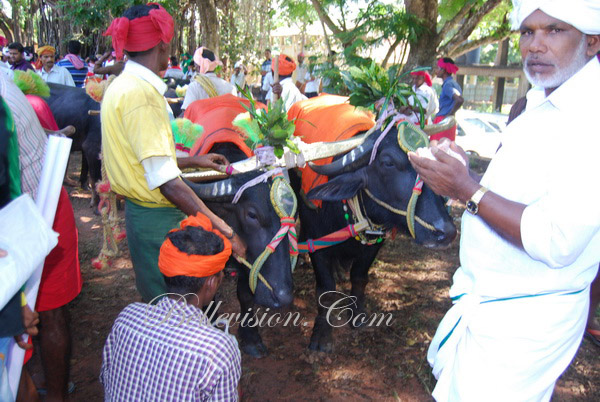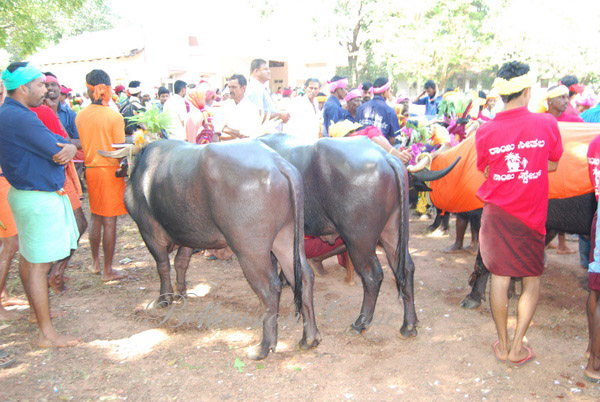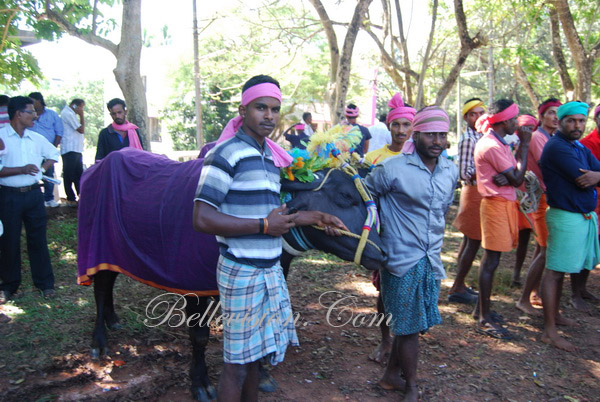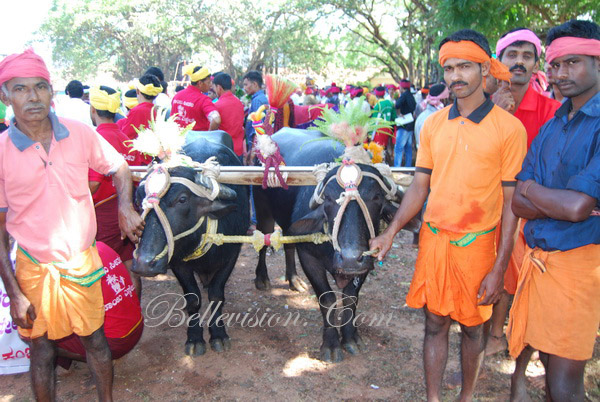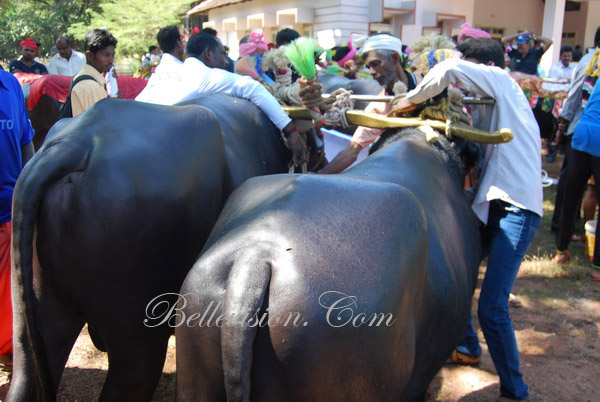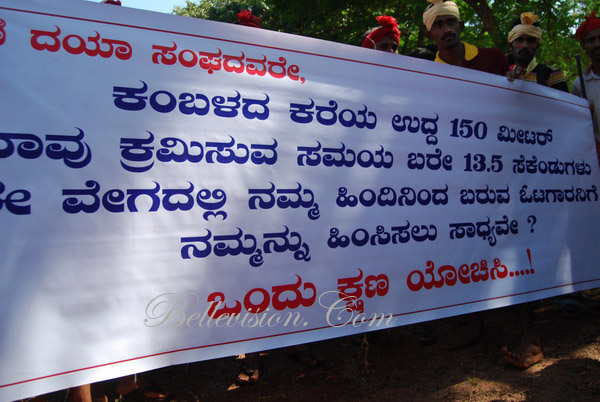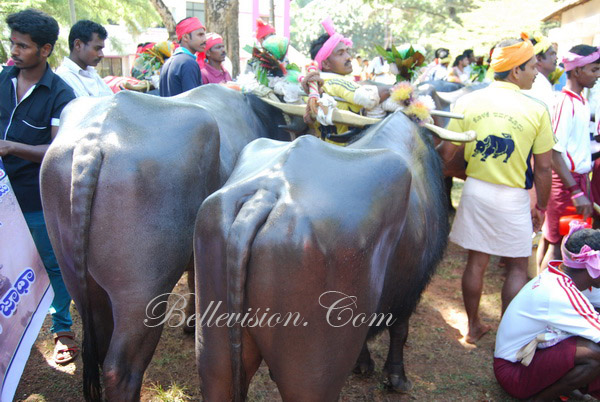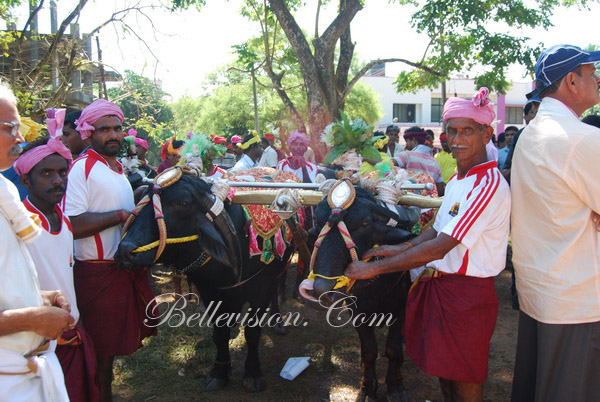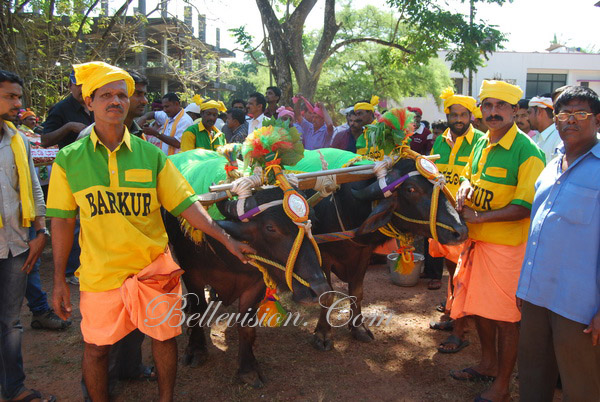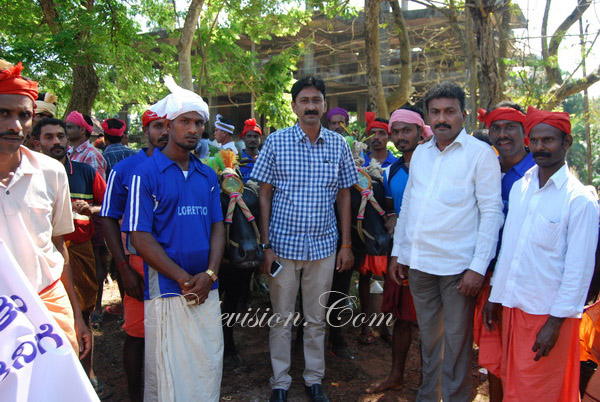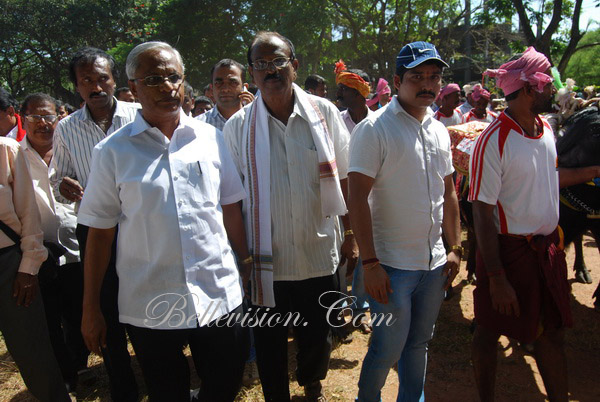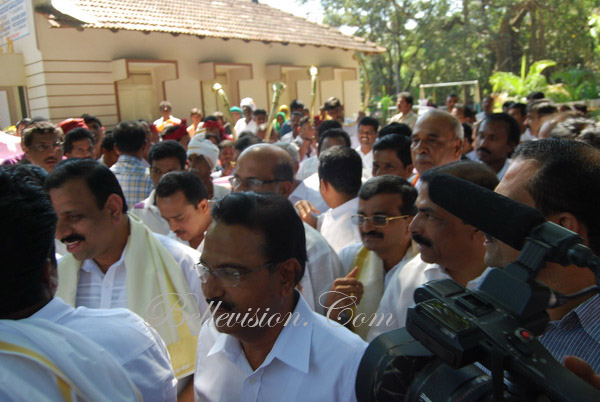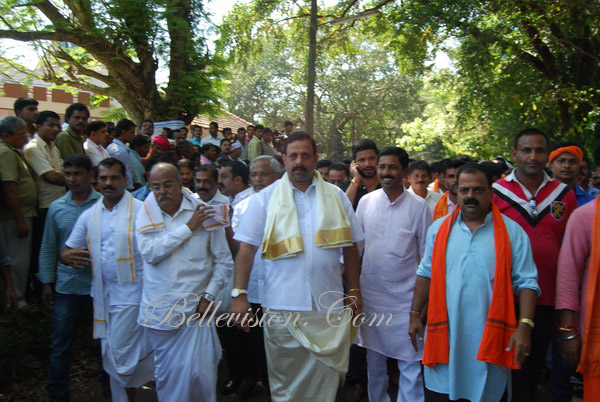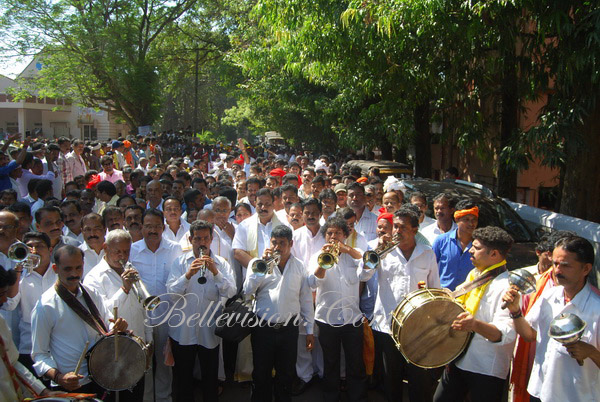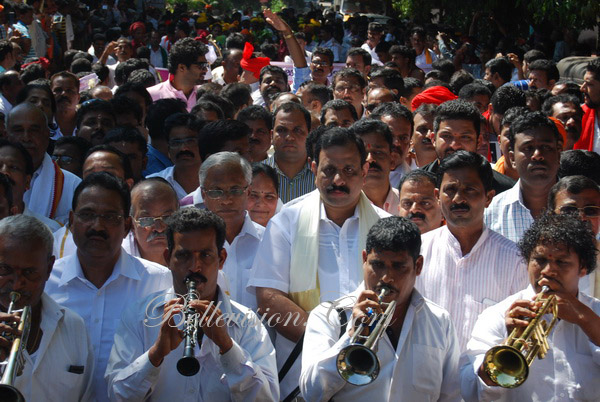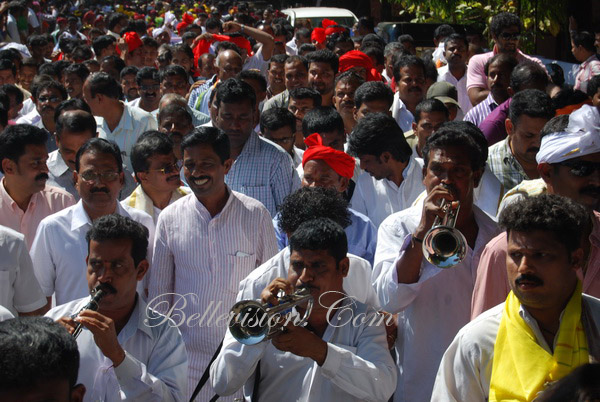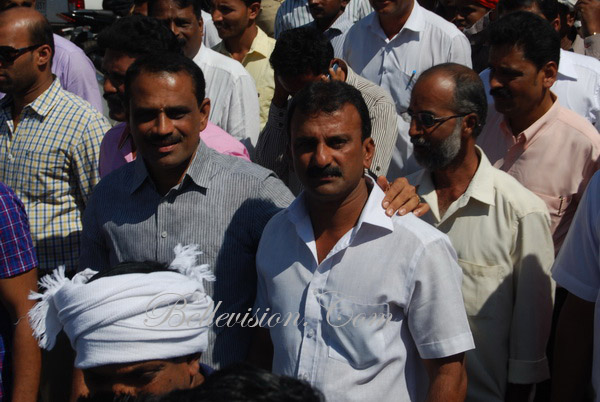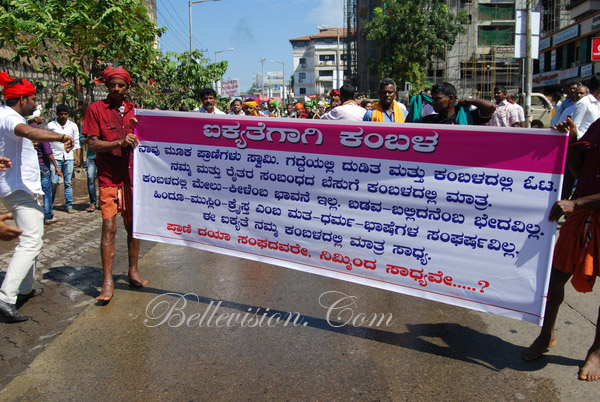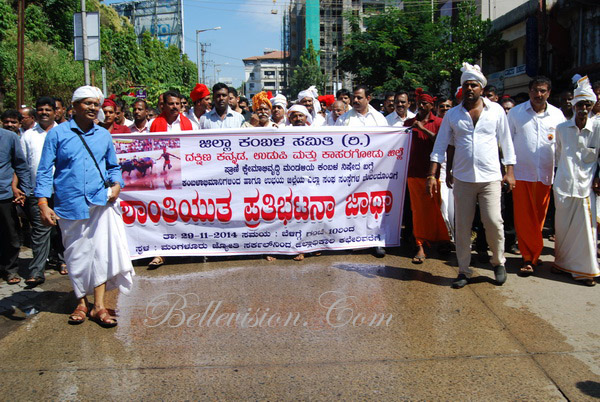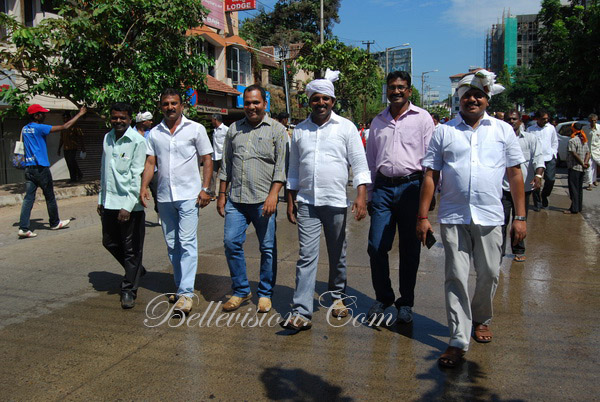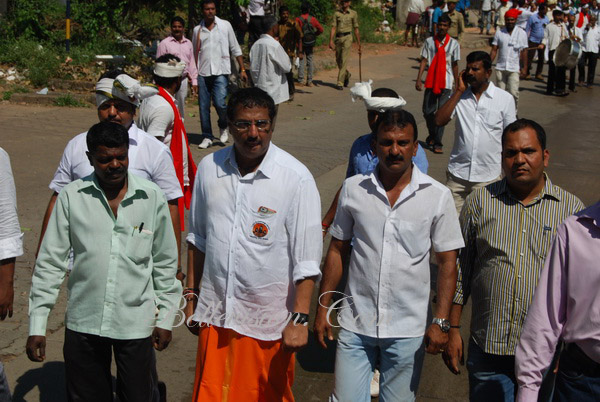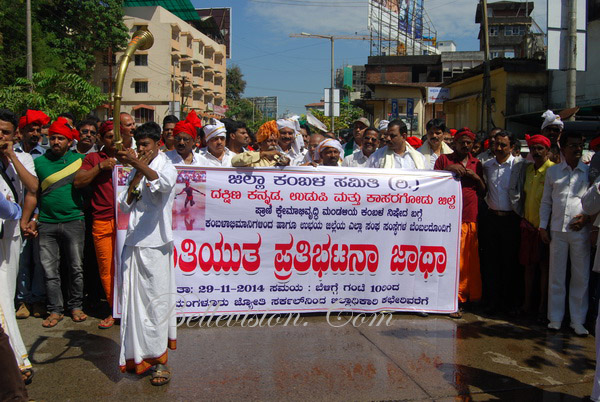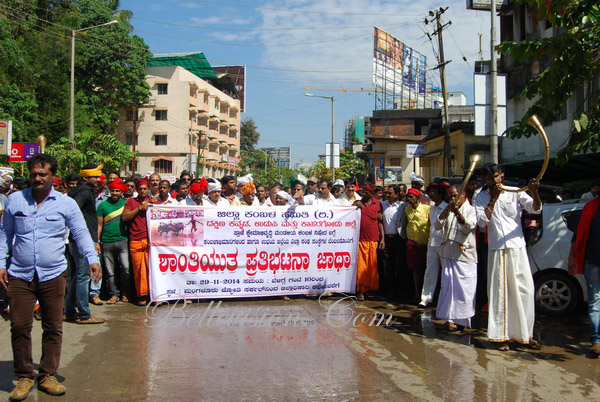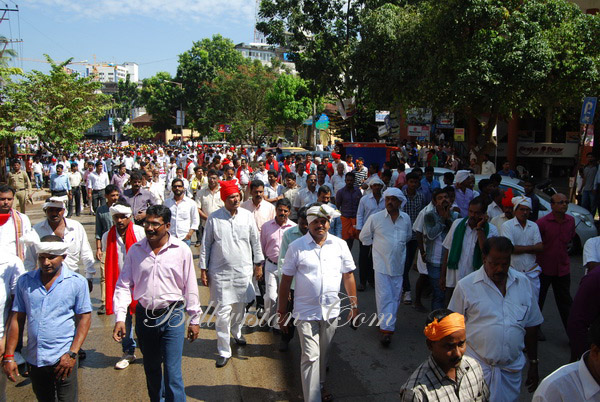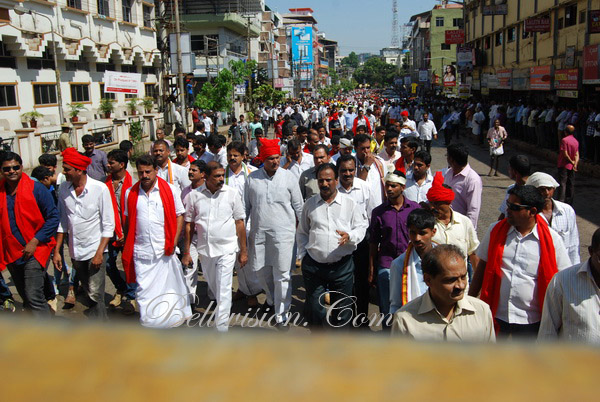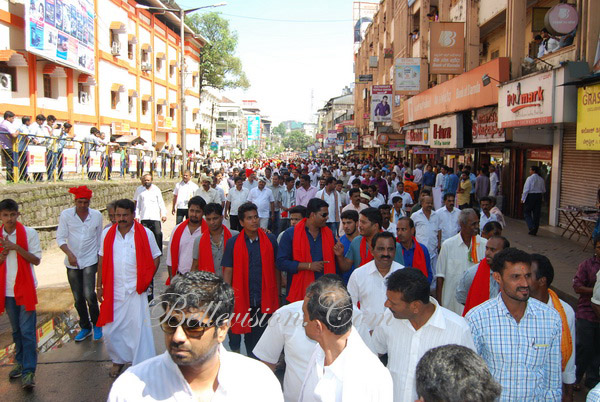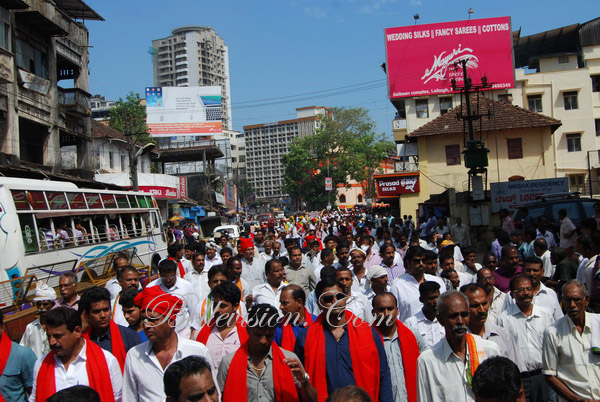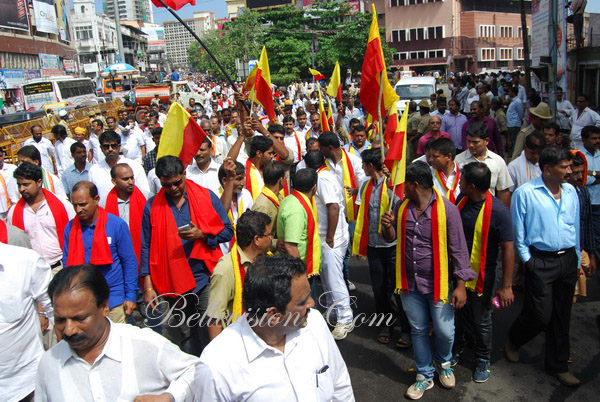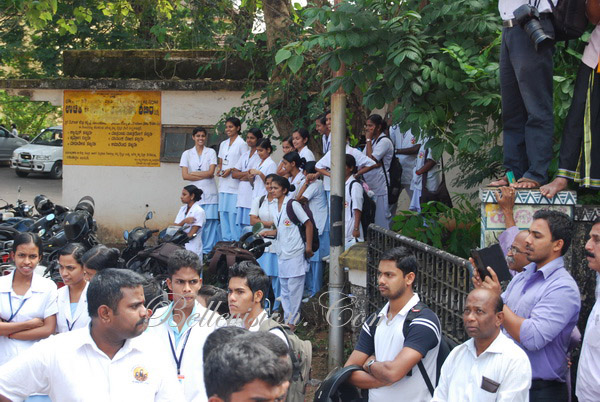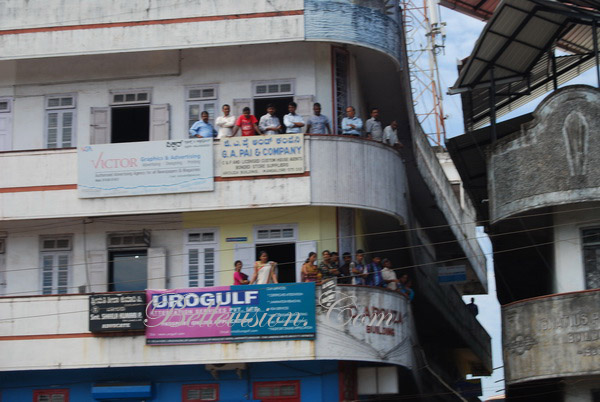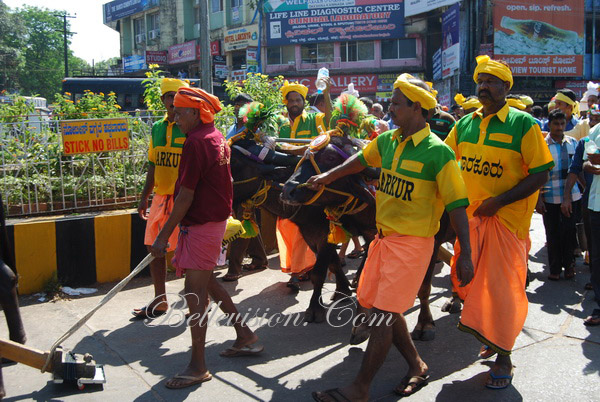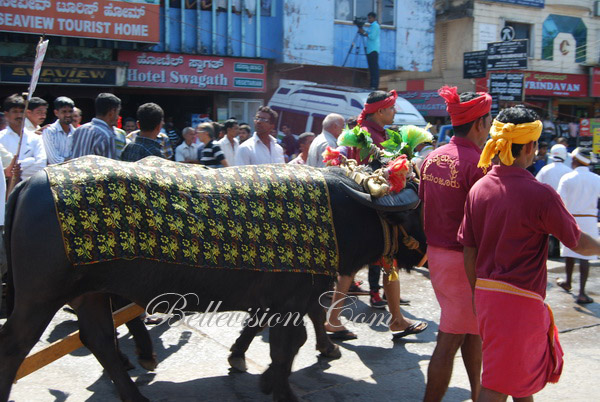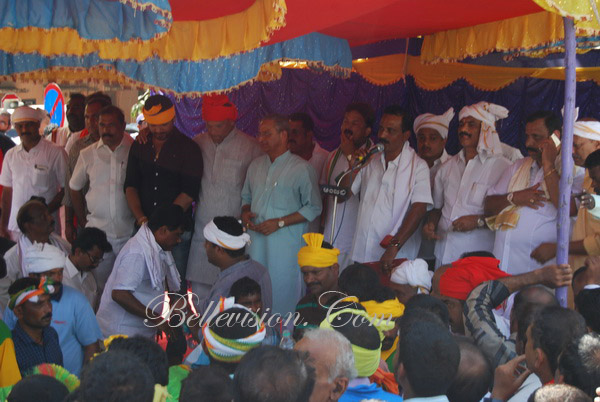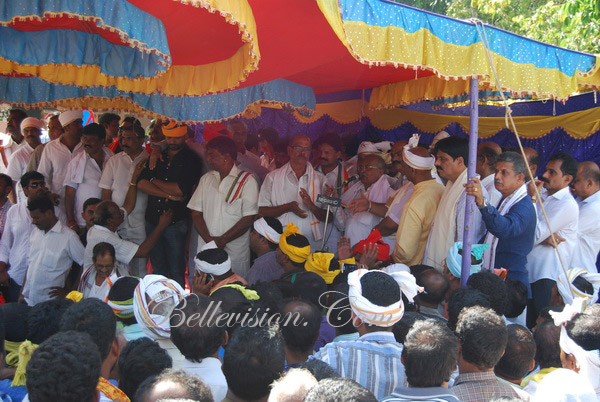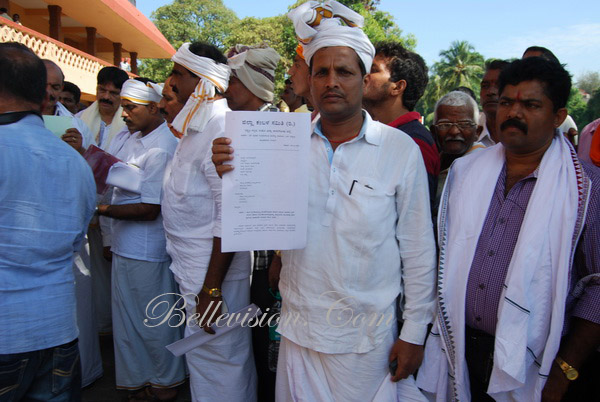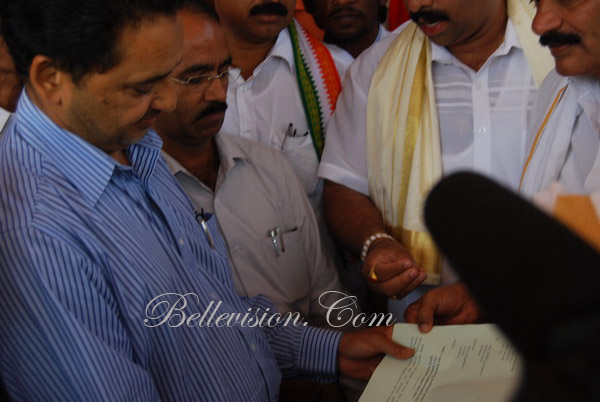 'Contrary to the animal husbandry department's claims, the buffaloes are taken care of very well. The owners treat them with affection and care, and there is no cruelty involved. Some of the owners even have facilities like air-conditioned sheds and special ponds for the buffaloes,' said Bhaskar.

Bhaskar also cautioned that the protests would be intensified if the ban order was not revoked.

'Farmers are rearing and feeding the buffaloes like their own children. There is misconception that buffaloes are beaten and tortured in the Kambala race. The members of the Animal Welfare Board should check the reality. Government should restore Kambala that is a traditional folk art of erstwhile Tulunadu. If Kambala is violent then what about cattle slaughter?' queried Bhaskar.

Bhaskar also said that Kambala is completely different form Jallikattu. 'The buffaloes which are used for Kambala are completely different from ordinary buffaloes,' added Bhaskar.

Bhaskar urged the state government as well as elected representatives and ministers from the coastal district to urge the union government to intervene in the matter.

Dr Jeevandar Ballal said, 'Kambala is not a commercial event. There is no violence in slush race. If Kambala is violent, let the government also ban boxing.'

The farmers also pointed out that the while the rich have their entertainment in clubs, pubs, resorts and tours, for the poor rural population, Kambala is the only means of entertainment. They also said that the buffaloes running the Kambala races are looked after like their own children and there is no question of cruelty at all.

Kambala Committee member Deviprasad Shetty from Udupi said that rural sports would be vastly affected if Kambala is stopped. 'Annually, around 52 Kambalas are held in Dakshina Kannada and Udupi districts. The officials of animal husbandry department should personally be present during Kambala to know the truth,' said Deviprasad.

Kambala veterans Rajeev Shetty Yedtare, K Gunapal Kadamba also spoke on this occasion.

MLC Ivan D'Souza, mayor Mahabala Marla, former mayor Sasidar Hegde, Congress activists Mitun Rai, Praveenchandra Alva and others were present.