Dubai: Emirates Pangalites UAE, 3rd Domestic workers day out on Nov 28
Media Release


Dubai, 18 Nov 2014: Emirates Pangalites, UAE will be holding domestic workers day-out at Zabeel Park, gate number 3 here on Friday November 28. This day is specially planned for all Konkani-speaking- domestic-workers who are working and residing in UAE.

The daylong event will start on Friday at 10.30am which includes variety of activities including breakfast, lunch and evening tea. Entry will be free to all the domestic workers.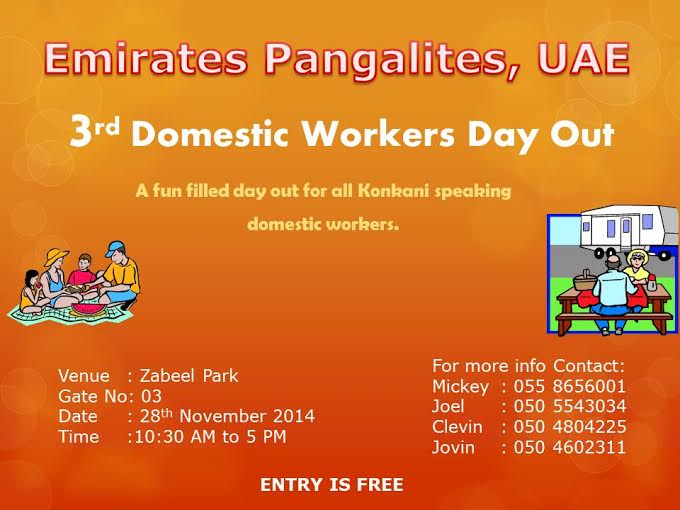 Emirates Pangalites established in 2003 with an objective of helping the needy and poor is one of the leading associations in the UAE.

The organizers urge all Konkani-speaking-domestic-workers to come and enjoy the day with full fun and excitement.


Register your names as soon as possible with:
Mickey: 055 8656001
Joel: 050 5543034
Clevin: 050 4804225
Jovin: 050 4602311