Udupi: Michael Rodrigues Appointed Media Coordinator of Diocese
Media Release


Udupi, 24 July 2014: Journalist Michael Rodrigues, Sasthan has been unanimously appointed as the media coordinator of Catholic Mediapersons Committee of the Diocese.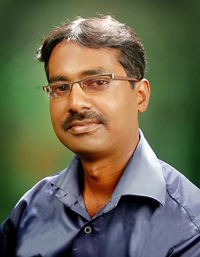 The Diocese of Udupi under the leadership of Fr Denis D'Sa had formed a media committee represented by Christian Working Journalists of Udupi Diocese. The media committee works as the advisory body to the Public Relation Officer to handle media relations.

The committee members of the Diocese of Udupi unanimously elected Michael Rodrigues as the media coordinator in a meeting headed by Dr Gerald Isaac Lobo, Bishop of Udupi.

Fr Chetan, Editor-in-chief "Uzwad" monthly; Flavin Glenson D'Souza, , Richard Dsouza, Eugene D'Souza, Elias D'Souza, Ronald Mascarenhas, Steevan Colaco, Ivan Mascarenhas and others were present.