Bahrain: Tulu Movie-Brahmashree Narayana Guru to be screened at Awal Theater on Jun 20
Media Release


Bahrain, 11 Jun 2014: Brahmashree Narayana Guru, Tulu movie about a great visionary and social reformer who lived 150 years ago in Kerala will be screened at Awal theatre, here on Friday June 20.

The movie will be screened to Tulu movie enthusiasts here at the leadership of Billawa community, all Tulu – Kannadiga Associations including SNDP – Bahrain.

The movie has a message that is ever prevalent today, how Swami Narayana Guru put concerted efforts in bringing about social reforms in the society ridden by caste system that indeed hampered the prosperity of people during his time.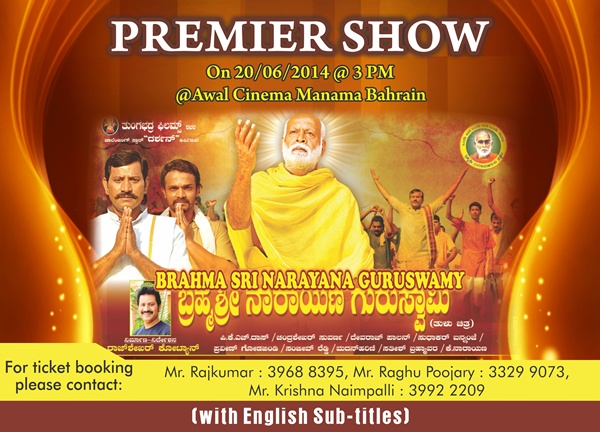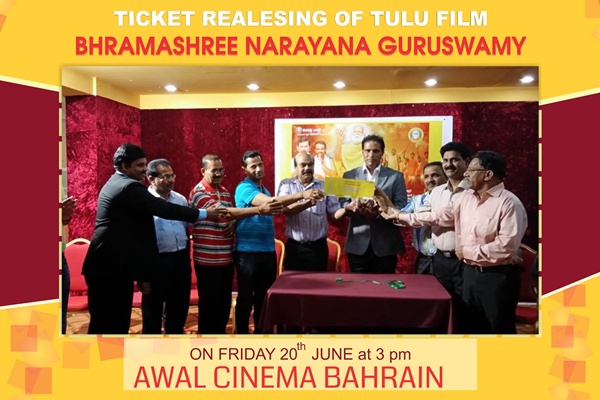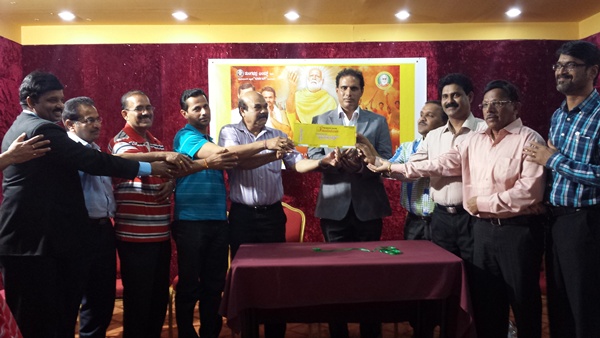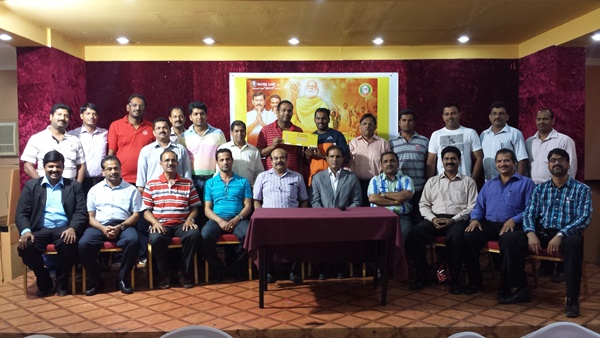 The movie has come out much fairly beyond expectation produced and directed by renowned Sandalwood director and actor Rajashekar Kotian under the banner Tungabhadra Films. Praveen Golkindi is the music director, Chandrashekar Suvarna is the script writer and dialogues by Sudhakar Bannanje. Vijay Raghavendra, Rajashekar Kotian, Suryodaya, Abayachandra Jain, Karnataka Tulu Sahitya Academy president former president Umanat Kotian, Bhojaraj Vamanjoor are the casts in the movie.

The bollywood renowned singer Udit Narayan, Ajay Varrier, Rajesh Krishna contributed the music. Madan Harini is the choreographer.

For more info and entry tickets, contact:

Rajkumar mobile number: 39688395