Mangalore Konkans to stage Twin Konkani plays in Dubai
Media Release


Dubai, April 19, 2014 : Mangalore Konkans – Dubai in their effort to promote Konkani language and culture, yet again have ventured into presenting two Konkani dramas on Friday May 2, 2014 – 6.00pm at the Sheikh Rashid Auditorium Dubai.
The much acclaimed Konkani Comedy play – "Melya Upront" written by veteran Arun Raj Rodrigues of Valencia and "Bomma" based on late A. T. Lobo's story – adapted and written once again by Arun Raj Rodrigues. Both plays will be directed by Christopher D'Souza of Neenasam.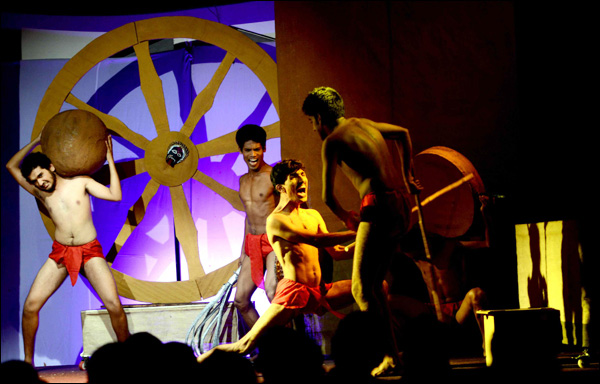 The plays will be performed by "Kalkul" Konkani's lone professional repertory (troupe) run by Maand Sobhan of Mangalore. The talented young professionals will surely to give electrifying performances on stage.
Sensing the pulse of people and their eagerness to watch quality Konkani plays, Mangalore Konkans have taken a bold step, to entertain Konkani theatre loving people of the UAE.
Both plays have received critical acclaim wherever they have been staged earlier . The twin plays will definitely capture the hearts of Konkani theatre lovers and Mangalore Konkans are positive that they are sure to be runaway success.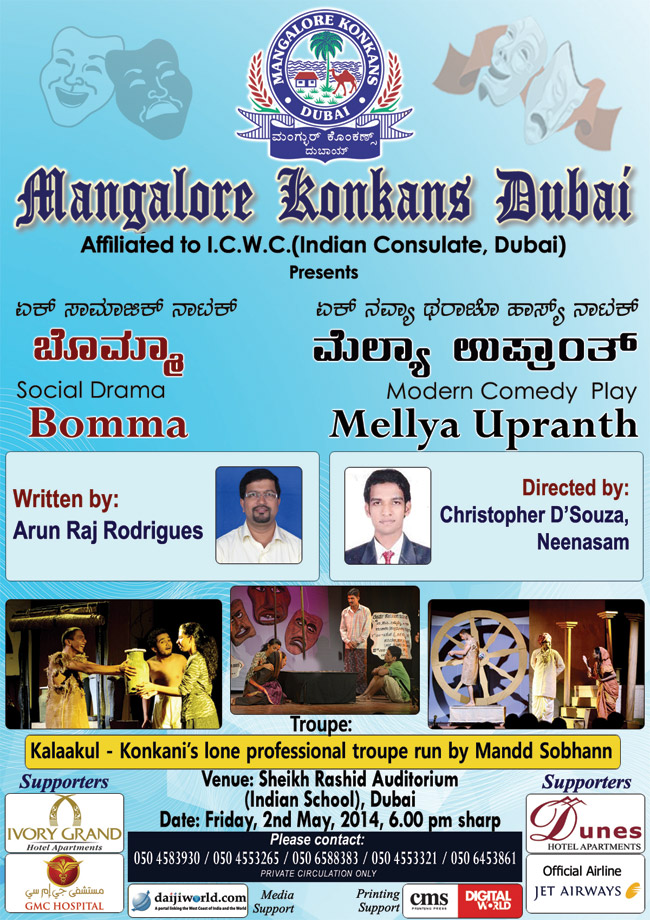 Tickets are priced at AED.100/- 50/- and 30/-

For tickets please contact:

Alwyn Pinto 050 4583930
Walter Peris 050 4553265
Ronald D'Cunha 050 6588383
Lily D'Almeida 050 4553321
James Mendonca 050 6453861