Pirates assault Malpe Fishermen; Loot fresh fisheries stock
Malpe, 20 Oct 2013: The fishermen from Uttar Kannada district seized 15 deep sea fishing trawlers that set on fishing spree from Malpe port here, in Arabian Sea at Honnavar and looted fresh fisheries stock worth several lac of rupees, being reported on Sunday October 20 morning.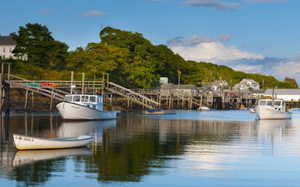 The injured fishermen have lodged a complaint at the Deep Sea Fishermen's Association.
As per the information received, Malpe fishermen who were busy fishing at a depth of 20 ft in the sea near Honnavar were attacked by allegedly Parseen fishermen who arrived there in 30 boats.
The fishermen from Malpe port were engaged in deep-sea fishing at about 20 nautical miles away from Honnavar were assaulted by the local fishermen who arrived in 30 mechanized boats and looted prized fisheries stocks worth over Rs 20 lac. The looters also damaged cabins, nets and other accessories of fisheries boats of Malpe port.

The fishermen who returned to Malpe empty handed reported the matter to their union and also lodged complaint with Malpe police station.