Hassan: LPG Tanker Overturns; Major Tragedy Averted
By Srinivasa

Bellevision Media Network


Hassan, 3 Aug 2013: An imminent tragedy was averted by the presence of chief of city police, when a LPG tanker was over turned besides the road, owing to reckless driving of driver, here on Thursday August 1 night.
The LPG tanker that was plying en route Hassan – Beloor route was overturned near Hagareya Kalkere, near here on Thursday night. It was fortunate that the tanker overturned a little away from high tension tower; otherwise it would have exploded like fireball. The city police along with fire brigade arrived at the spot at once.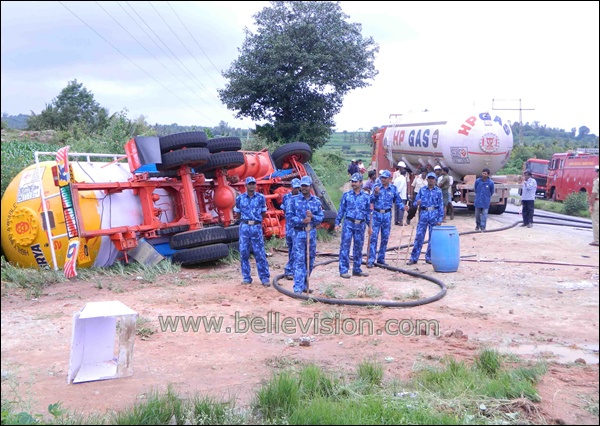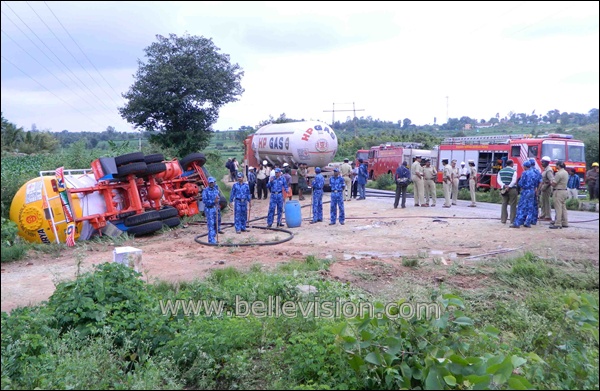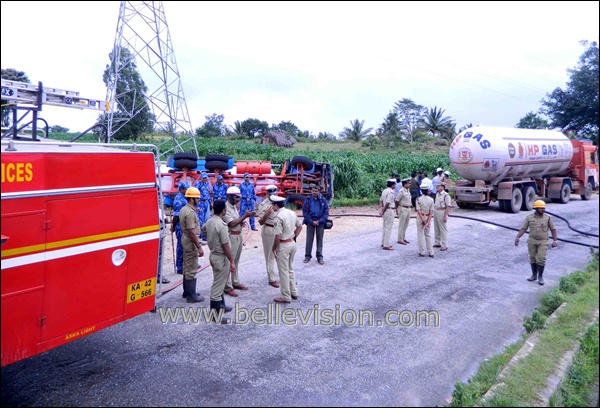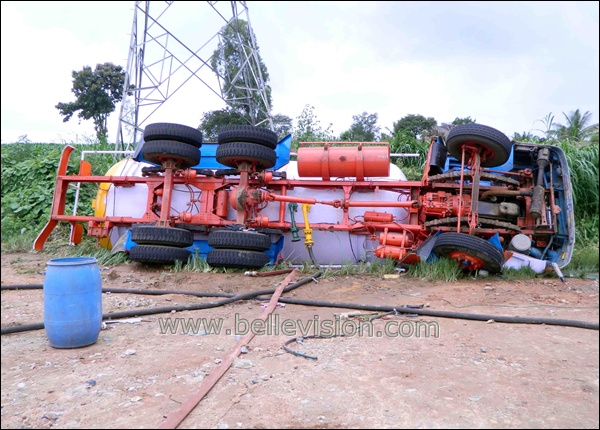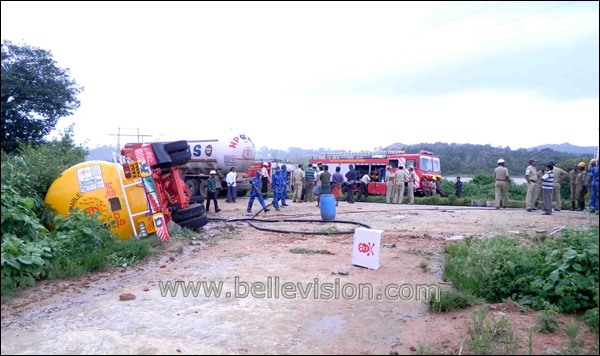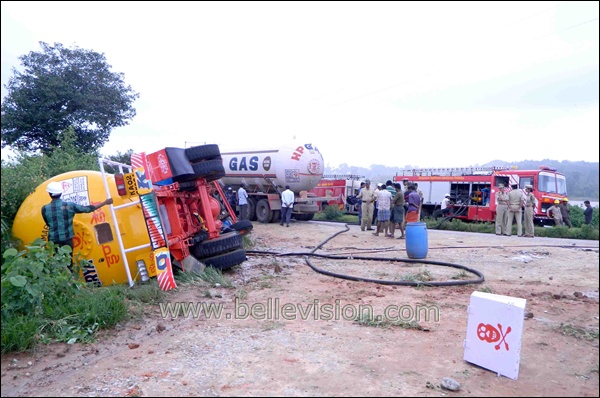 The tanker driver was injured critically on his head, while the cleaner suffered fractured limbs. Both were rushed to district government hospital.
Precautionary measures:

As the gas was leaking from the overturned tanker, the city police took precautionary measures, in instructing the people living in nearby houses to switch off their mobile phones and not to light cigarettes, to curb any spark. The traffic was diverted to cover longer routes. A spare tanker rushed to the spot and the transfer of gas from the overturned tanker began which was completed only on Friday August 2 afternoon.
It was because of the presence of SP Ravi D Channanna, an imminent tragedy was averted.