Mumbai: DABAZO - Konkani Programme in Vasai on July 6
Media Release

Mumbai, 3 Jul 2013 : Vasai Konkani Welfare Association (Regd) (VKWA) is organising a Konkani programme called "DABAZO" (A Celbration) on 6th July 2013 from 6.30pm onwards at newly built YMCA Hall, Manickpur Cricket Ground, Vasai Road West. The entry to this programme is FREE to all Konkani people.


The programme is full of Konkani music, songs, dance and non-stop hilarious jokes and skits. Well-known singers like Victor Concessao, Rayan D'Souza, Antony Tauro and KENNY ZUZARTE will perform during the show.


Dolla Mangalore and Leslie Rego will keep the audience on their toes through their non-stop hilarious skits and jokes.


Leslie Rego will compere the entire event. VKWA that has already spread its wings to nick and corners of VASAI making more than 1000 registered members will also launch its "LADIES WING" during this event.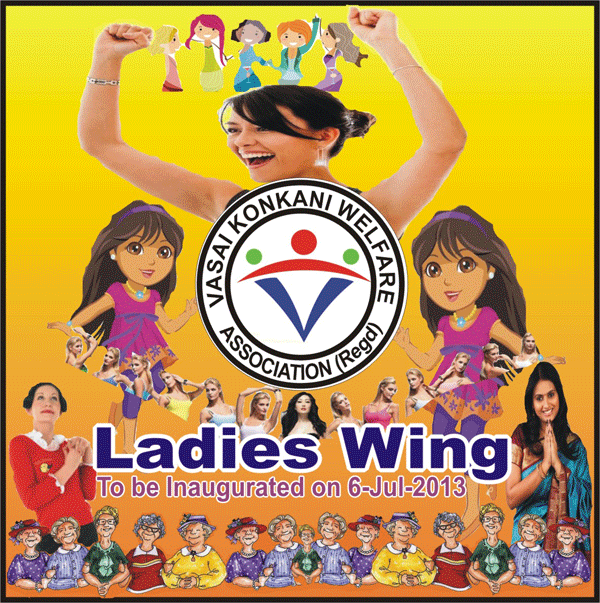 All the Konkani lovers are cordially invited to this event.



Please consider the environment and only print this e-mail if essential