Canada : MAC celebrates its 2013 Annual Family Social
Pics by Jerson Marques

Media Release


02 Jun 2013: The Family Social organized by the Mangalorean Association of Canada (MAC) on the 25th of May, 2013 was a remarkable demonstration of organization, pulsating music, delicious food and pure fun. The band and DJ, The Marawders, led by the extremely talented Ralph Privitera and ably supported by Pete Cosgrove, Rick Matten, Dominic DeSouza and Errol DeMello made the event memorable with their fantastic youthful music and singing. The emcee, Melwyn D'Silva created an ambience of comfort with his repartee, jokes and skilful manipulation of the program.
The evening began with a short welcome speech by Ronald Fernandes, President of MAC. In his speech, he highlighted the support and generosity of the sponsors, the selflessness of our volunteers and the dedication of his Executive Committee. He also thanked the clergy for their continued spiritual support of the association. Ronald then welcomed the main sponsor of the event, Gord Mohan. This was followed by a music session by the band. Irrespective of age, the young and old swayed and danced while abandoning all inhibitions and indulging in pure pleasure and a stress-free evening. Dinner was catered by Swagath Banquet Hall and was a spectacular buffet of salads, vegetables, meat and dessert created to please all kinds of palates and fussy eaters.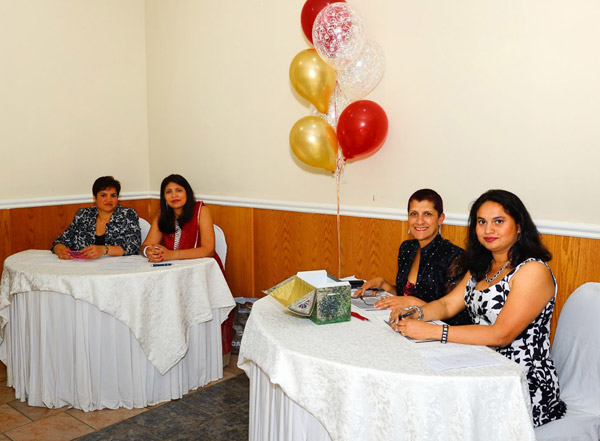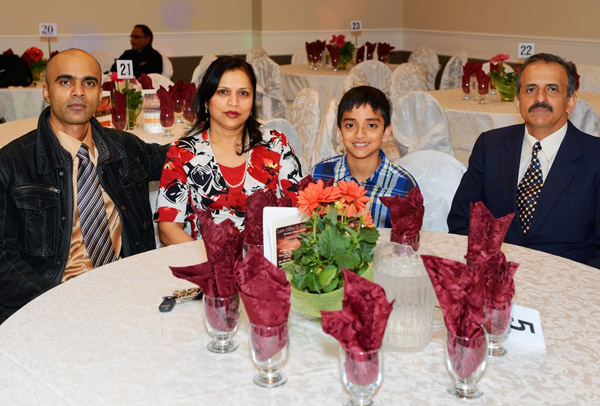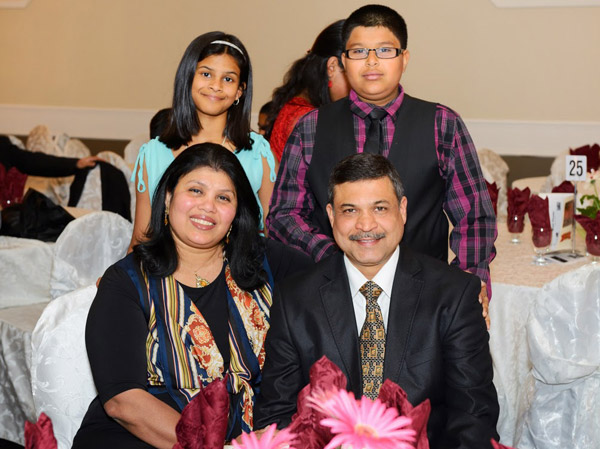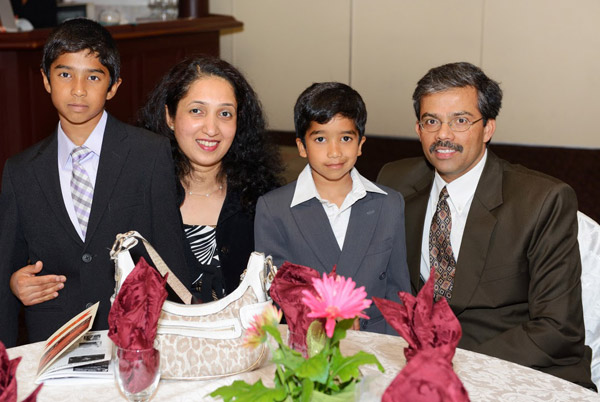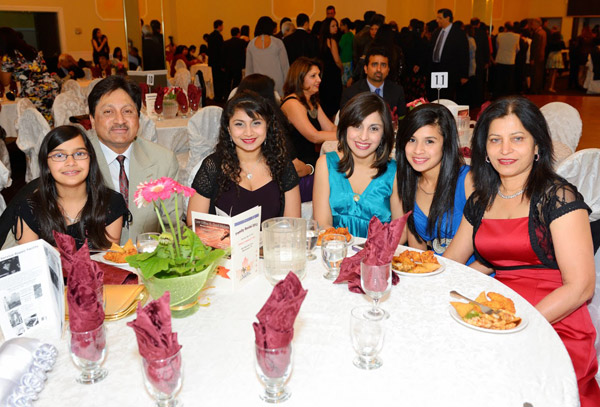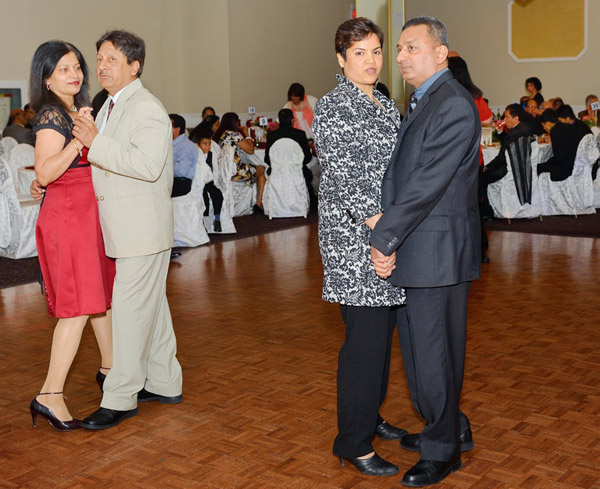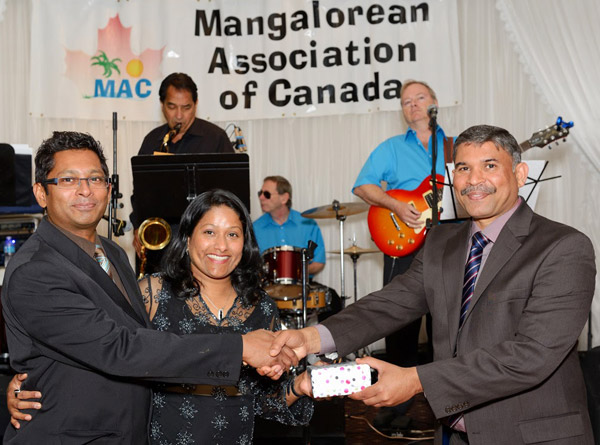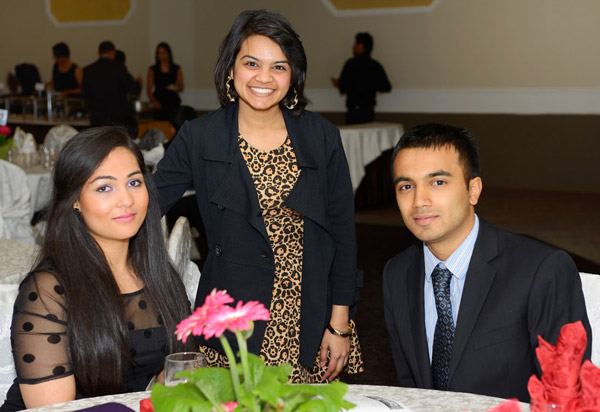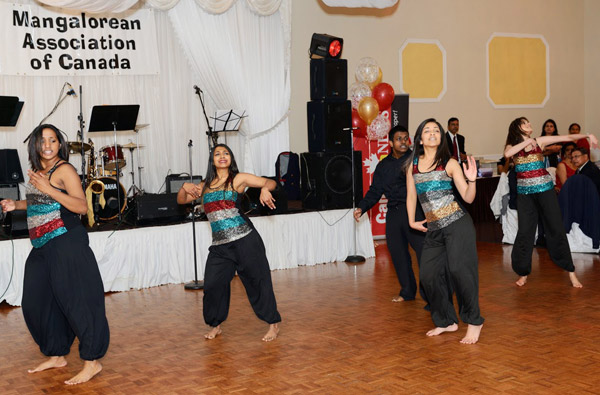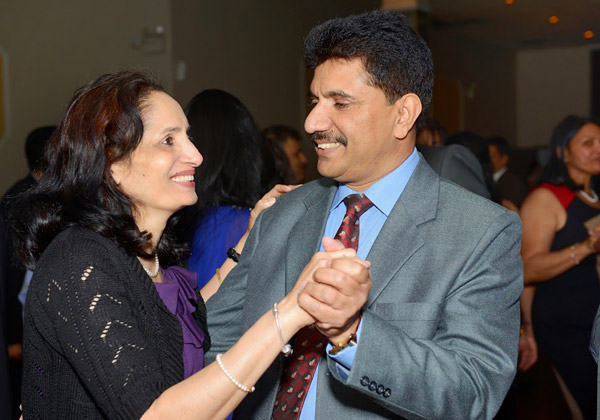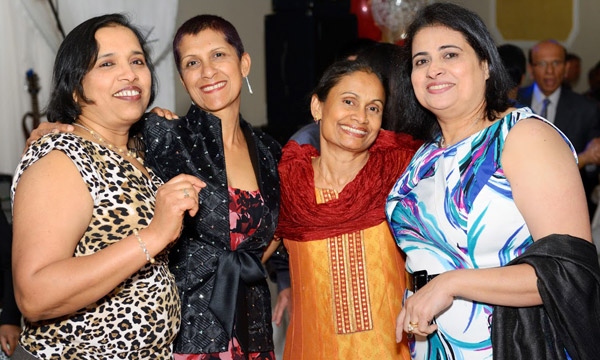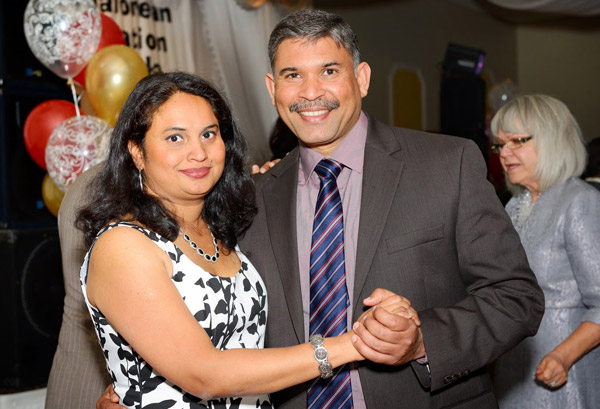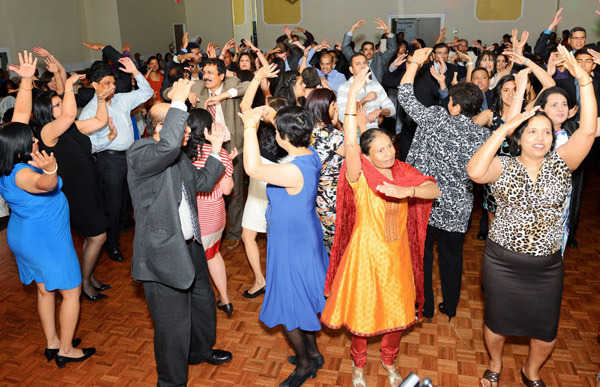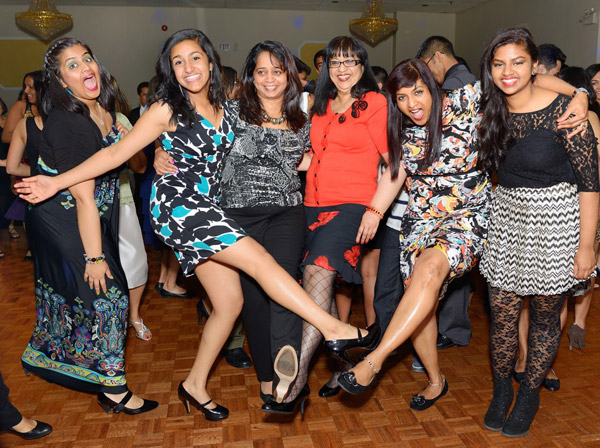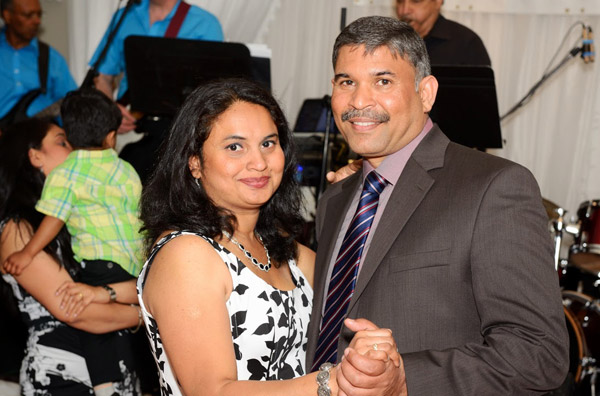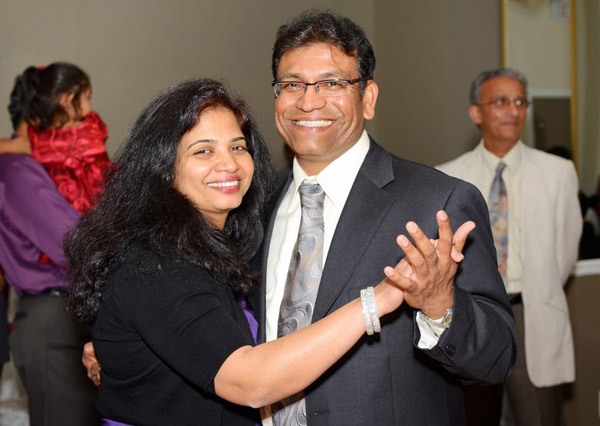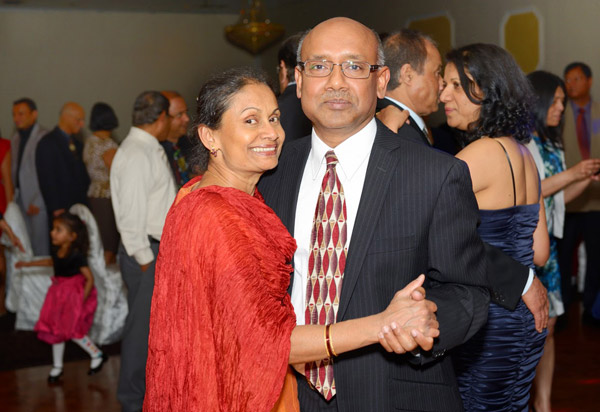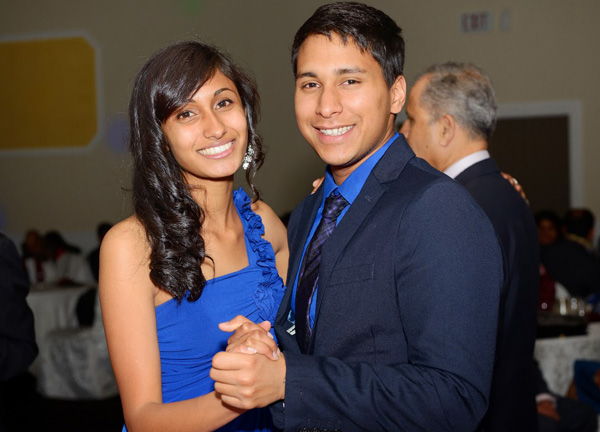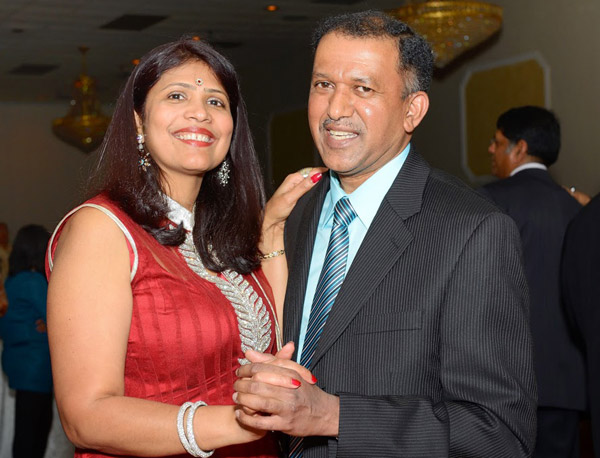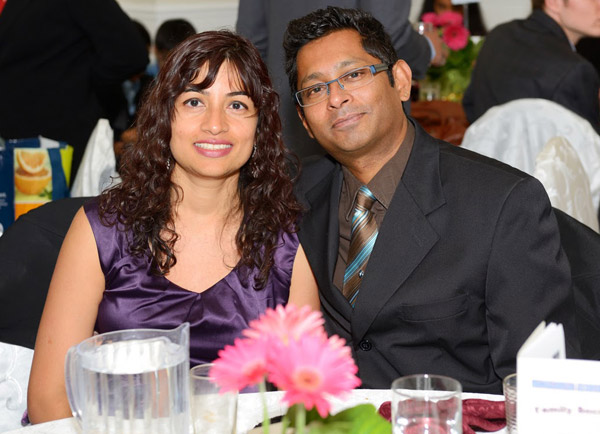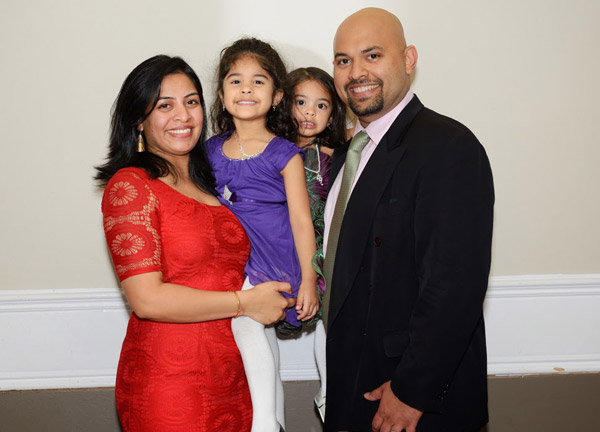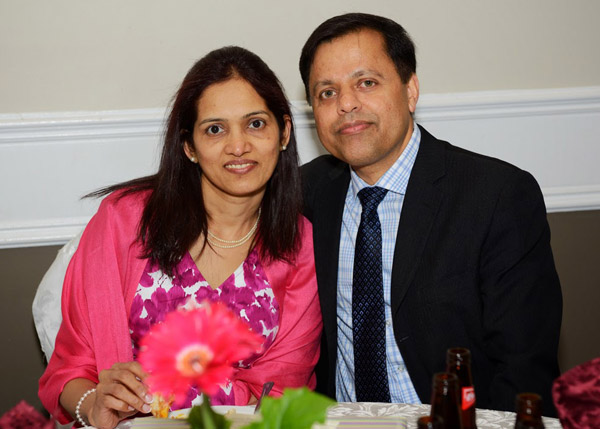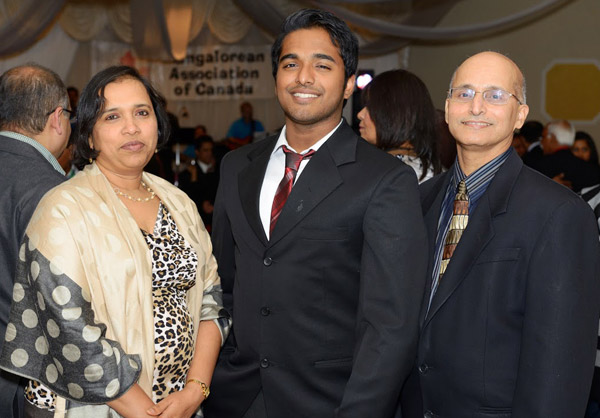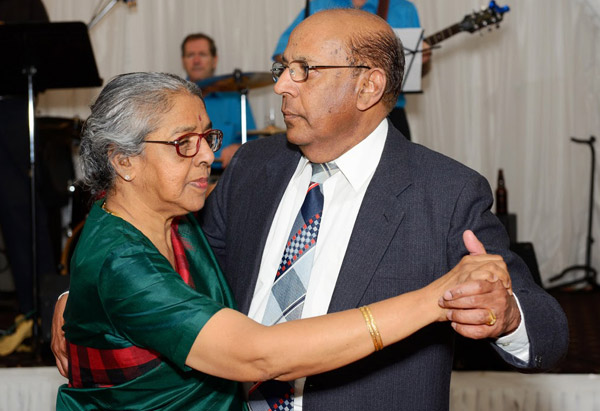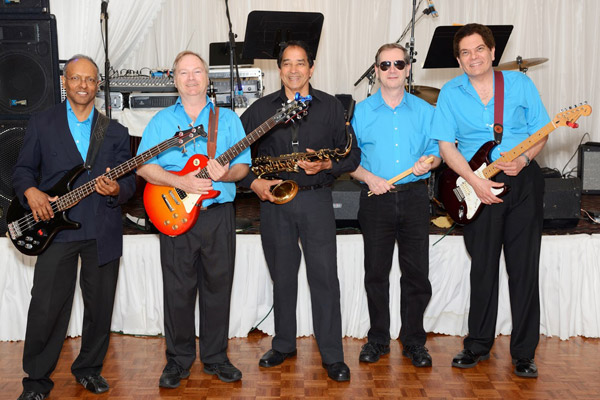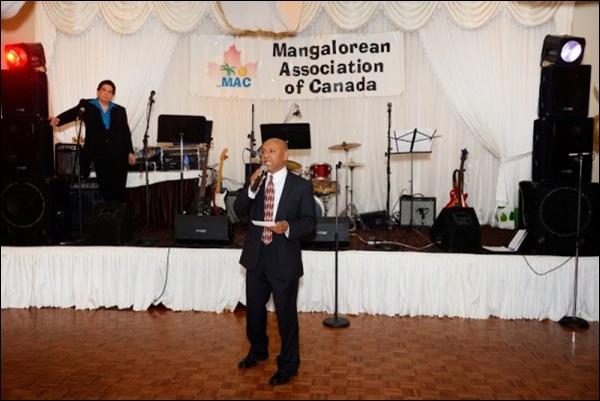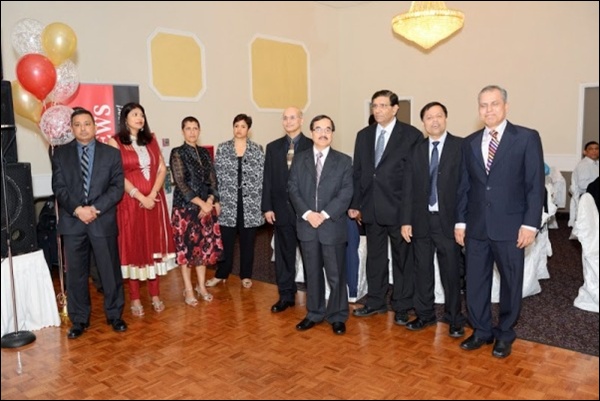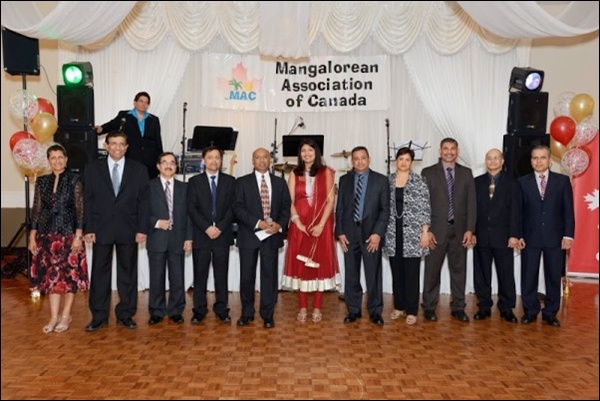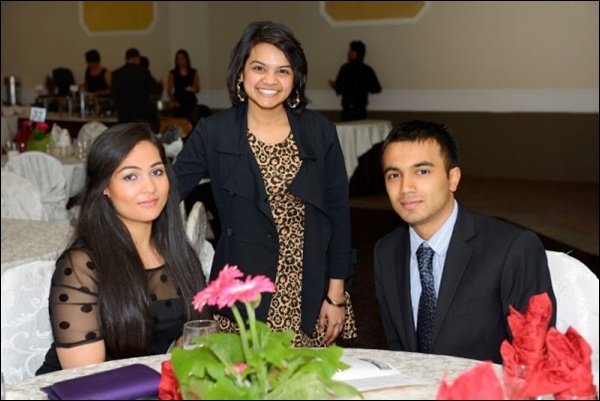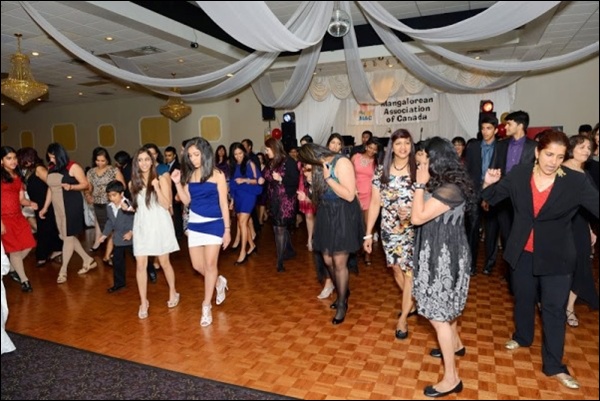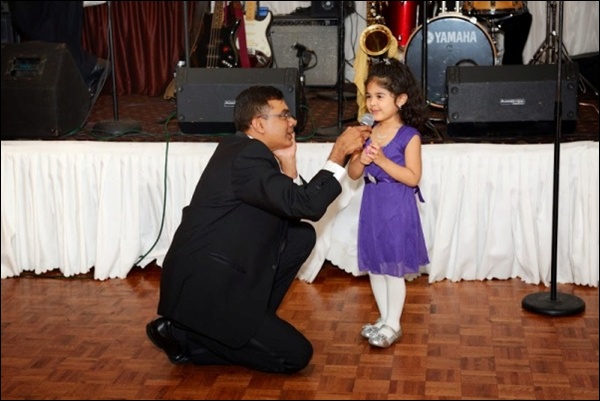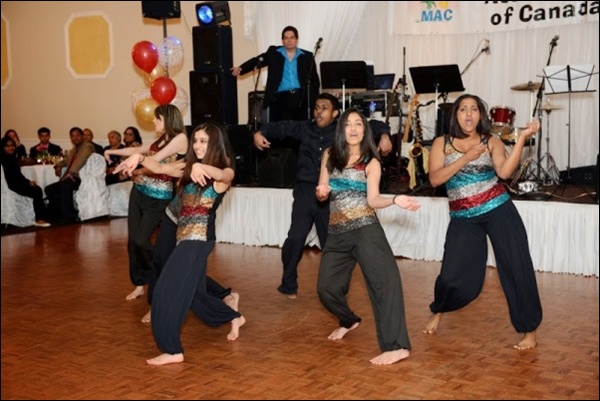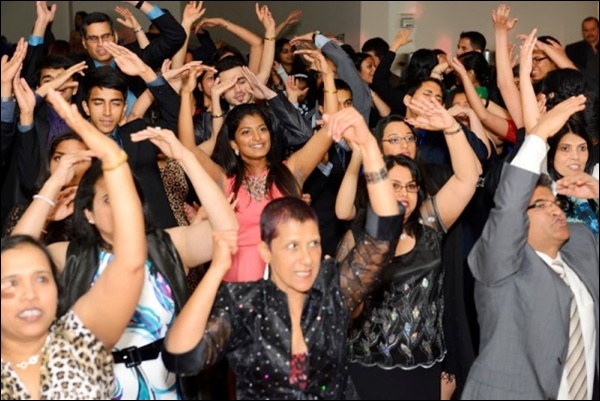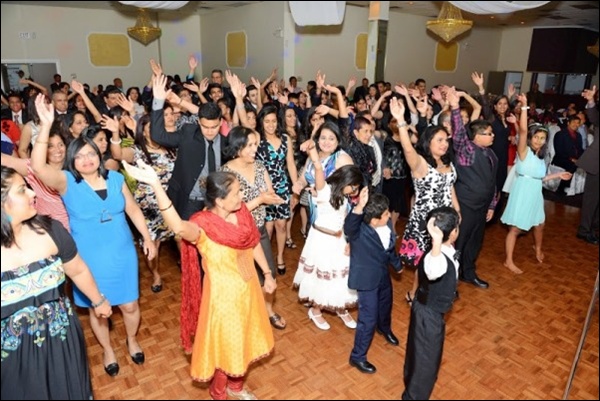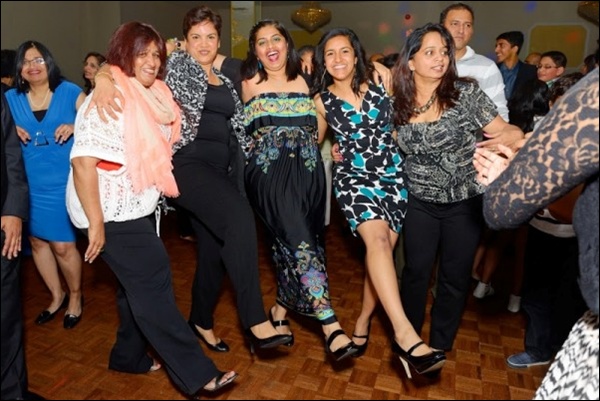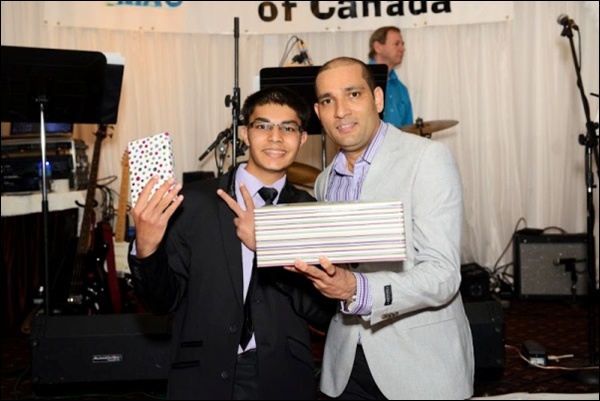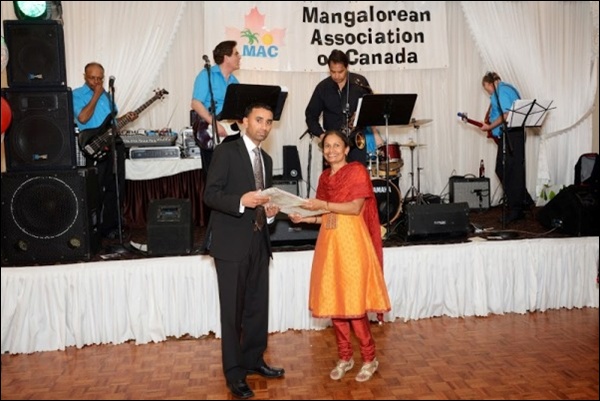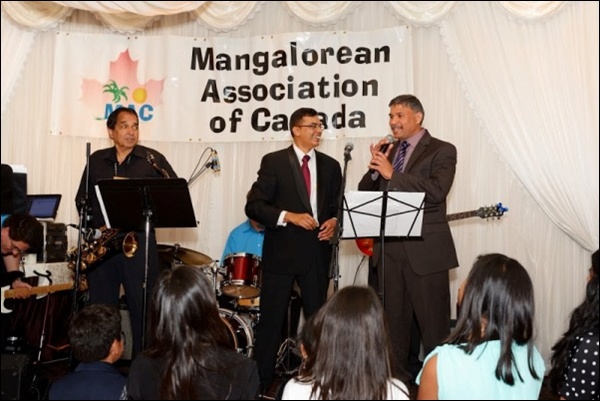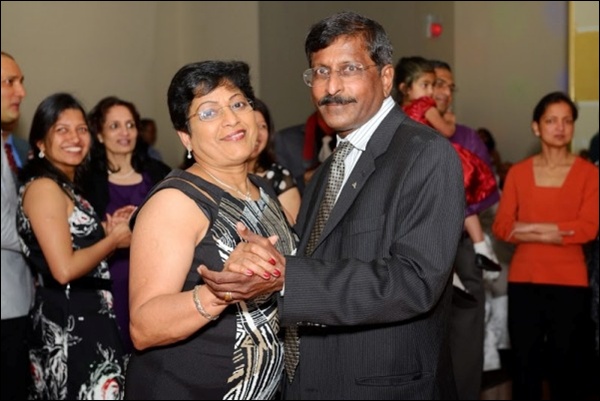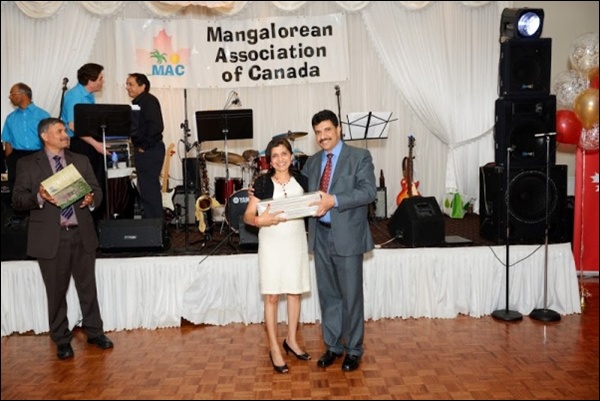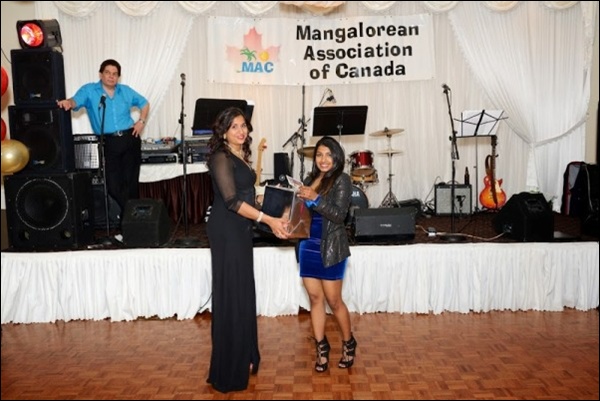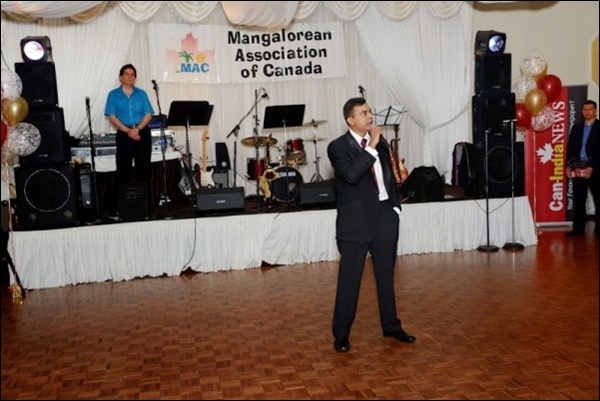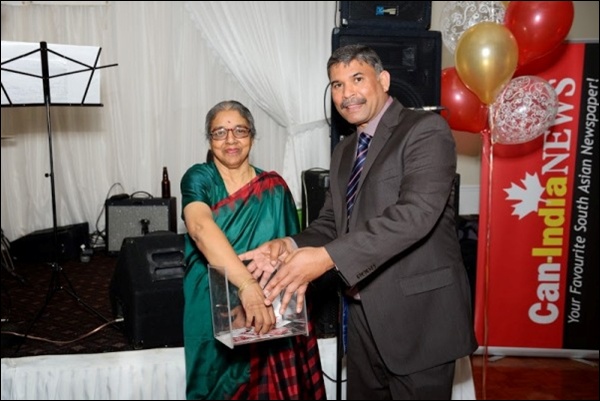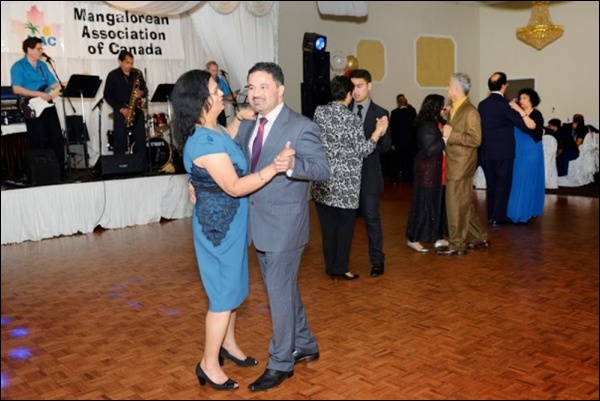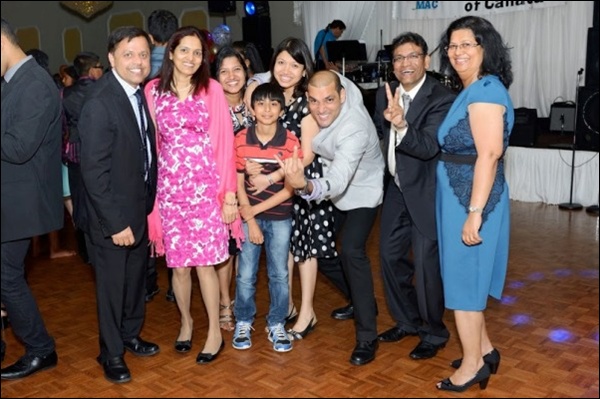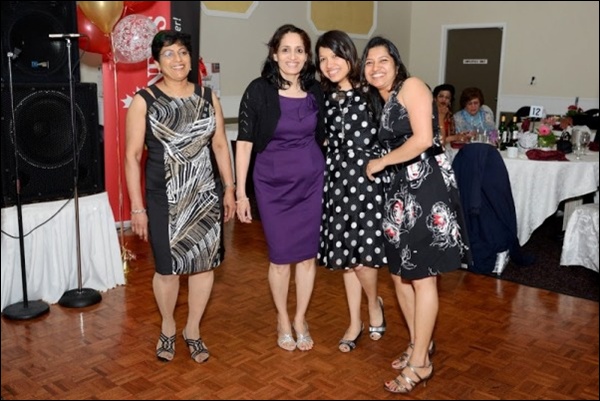 The highlight of the Family Social was the amazing performance by a group of youngsters, whose dance group is called 'Heartbeats'. Kudos to the young performers: Irita Karmalkar, Michelle Patrao, Naomi Shankar, Amit Shankar, Rhea Pinto & Shreya Goyal who displayed an energy and enthusiasm parallel to none. The audience was enthralled as the youth displayed a confidence, agility and a lively spirit that had everyone swinging to the beat of the music. The attractive door prizes and the raffle prizes allured the guests who rushed to buy tickets. The lucky winners were thrilled and satisfied to win many gifts.
Our generous sponsors are: UAE Exchange (Gurpreet Singh Bedi and Ahsan Jamil), G. Gord Mohan, Barrister, Solicitor and Notary Public; Rohan Pinto of Panago; Aloysius D'Souza of Konkan Delite; Frank Serrao of Toyota; Freda and Jacinto DeSouza of International Cantrad Services; Sushil Vaz, Financial Advisor and Realtor; Wilson D'Souza, Mortgage Specialist at BMO; Stan Goveas of Rock of Colors/Peace Monuments; Ravi Fernandes of Trinity Auto Centre; Flavian Pinto, SunLife Financial Advisor; Ratan Samuel of Can-Global Alliance Inc., Well Wishers from Yusuf Bin Ahmed Kanoo; Jersen Marques of Jersen Marques Photography; Hemant Rainagar of Century Travel Services; Arunlal Menezes c/o Fr. Muller's Charitable Foundation; Ronald and Leo Rego of Rego International; Peter D'Souza of Peter's Driving Training and Realtor; Dr. Ecaterina Manea, Toronto 7 Dental Spa; Ronald Mathias, Broker/Remax Realty; Oliver Sequeira of Cargolink Worldwide Ltd., Charlotte D'Souza of Lavis for Life; Maxim D'Mello of Maxpres Financial Solutions; Vijay Dante of Udupi Madras Cafe and Jaspal of HB Accounting. We would like to thank in a very special way Pradip Rodrigues, Editor of CanIndia News (Division of World Media Corp (Canada) for providing exposure and promoting the event and its details in its edition of CanIndia.

PHOTO ALBUM
MAC expresses its genuine gratitude to the guests who attended the Family Social despite commitments and busy schedules. MAC recognizes and appreciates the collaboration, support and assistance of the evenings' well-wishers and sponsors. MAC acknowledges and applauds the support, commitment and dedication of all its members and volunteers who worked hard to organize an event of this magnitude.