Palm Sunday observed with great devotion in the Udupi District
By Snehalatha, Udupi

Bellevision Media Network


Udupi, 24 Mar 2013: Palm Sunday showcases the kingship of Christ and commemorates his triumphant riding into Jerusalem sitting on an ass. All Catholics celebrated Palm Sunday with great devotion to commemorate the grand entry of Jesus Christ into Jerusalem prior to his death on cross on Good Friday. Just before Jesus was to be crucified on the cross, Jesus entered Jerusalem siting on a Ass the people gave Him a grand welcome by waving palm leaves/olive branches. In remembrance of this holy event all Catholics all over the Churches of Udupi Districts celebrated Palm Sunday by waving Coconut Palm leaves and proceeded to the Church in processions and took part in the Holy Mass. Palm Sunday also showcases Kingship of Lord Jesus Christ. The congregation takes the blessed palms to their homes and places them near the Alter.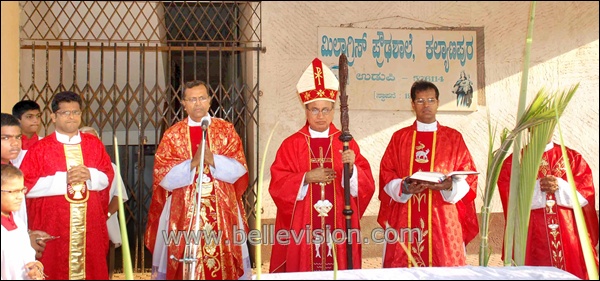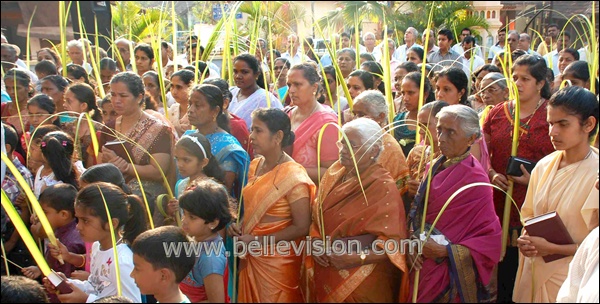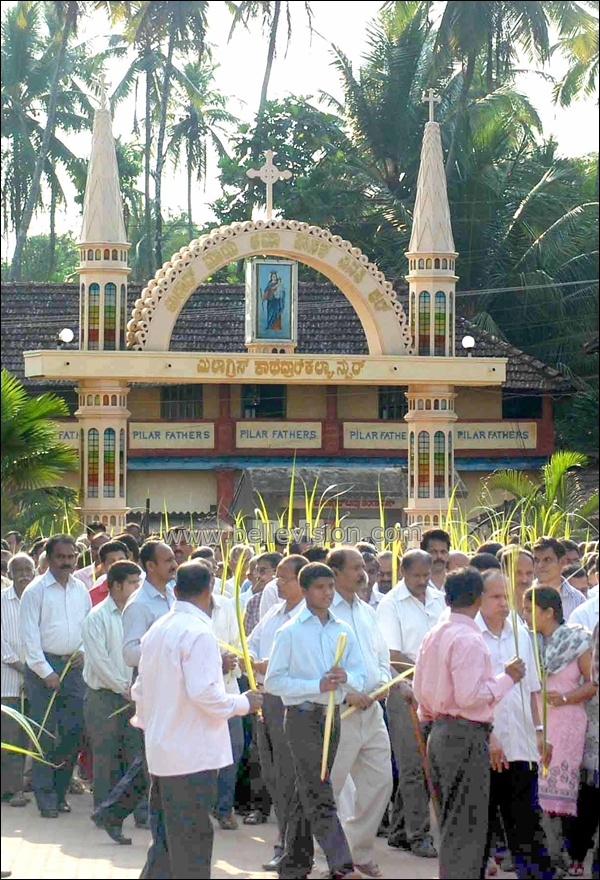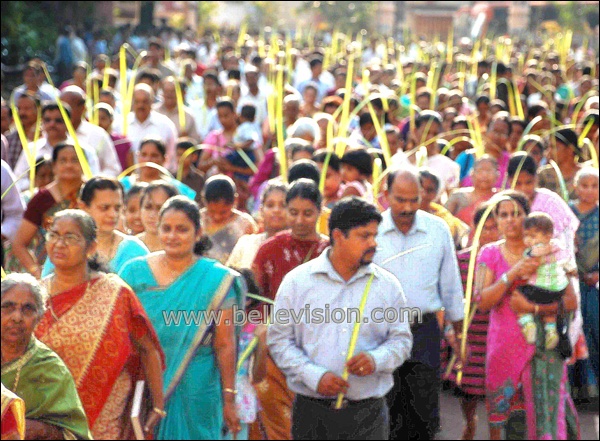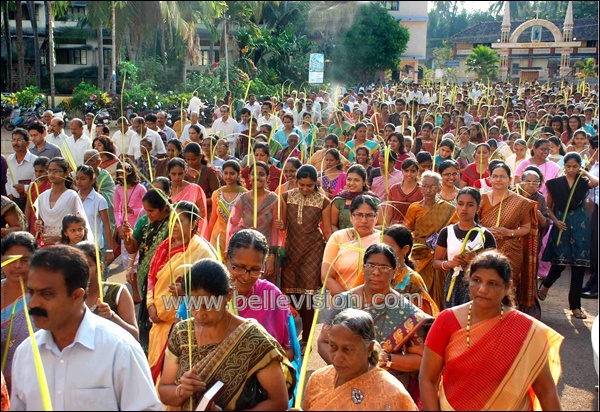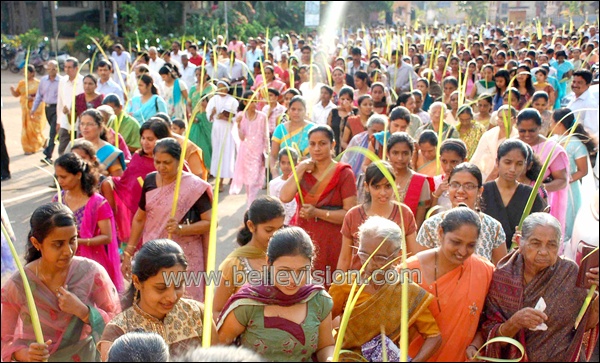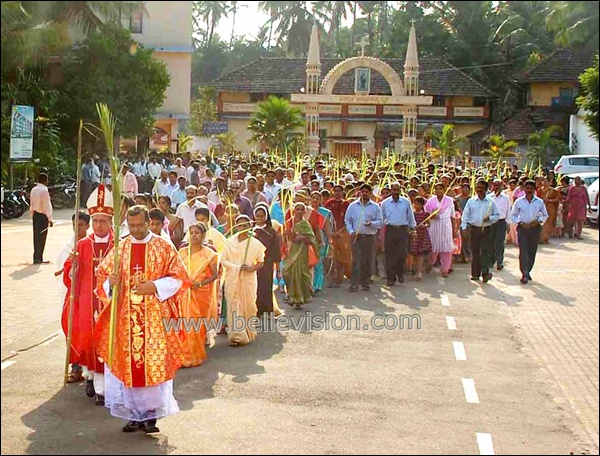 Bishop of Udupi HE Dr. Jerald Lobo blessed the Cocunut Leaves at the Milagrese Cathedral in Kallyanpur and later it was distributed to the congregation. He also gave a short Sermon and reminded them of sufferings Jesus went through sacrificing His life to save the mankind and requested to spend the Holy Week in great reverence and devotion and he blessed the Congregation.
Palm Sunday was also observed at Shirva, Udupi, Karkala, Brahmawara, Sastan and all the churches of Udupi District with great devotion and participating in Holy Mass.
Holy Week begins for all the Catholics all over the World with Palm Sunday. It is week of mourning and penance. On Thursday of Holy Week, Christians observe Washing of Feet which Jesus Himself performed by washing the feet of His Apostles during the Last Supper and Good Friday will be observed and Cross will be venerated to commemorate the crucifixion of Jesus Christ. Next Sunday will be the Easter Day wherein all the Catholics will celebrate the great Victory i.e. rising of Jesus from death conquering the sins of the world.

.