Moodubelle: Palm Sunday observed with procession and great reverence
By Eugene DSouza

Pics by Anil Alva

Bellevision Media Network


Moodubelle, 24 Mar 2013: Palm Sunday was observed with great reverence and procession prior to the Mass by the parishioners of St. Lawrence Church, Moodubelle on March 24, 2013. At 8 am people holding coconut palm leaves gathered on the Cross Hill where Fr. Paul Sequeira accompanied by Rev. Fr. Joswey Fernandes and Fr. Charles Menezes conducted the liturgy of the Palm Sunday and blessed the palms.


Following the brief liturgy on the Cross Hill, people holding palm leaves went in procession towards the church as the choir sang hymns appropriate to the occasion.


The solemn Palm Sunday Mass was celebrated by Fr. Paul Sequeira, Rev. Fr. Joswey fernandes and Fr. Charles Menezes. The Gospel passage depicting the passion and death of Jesus Christ was animated meaningfully by the three priests.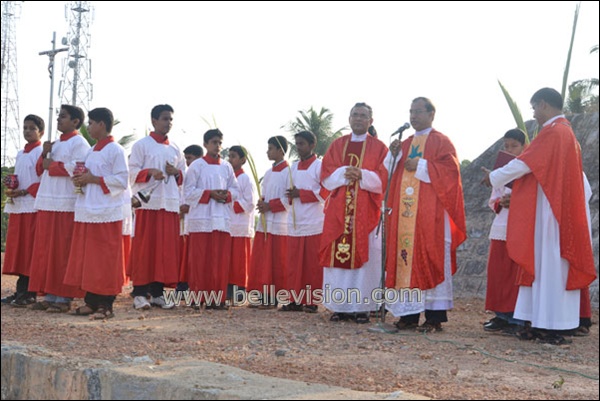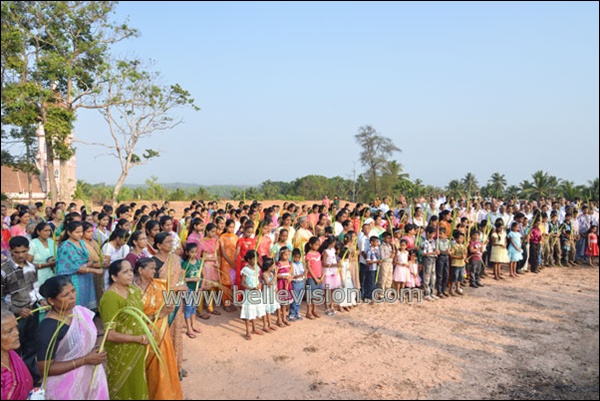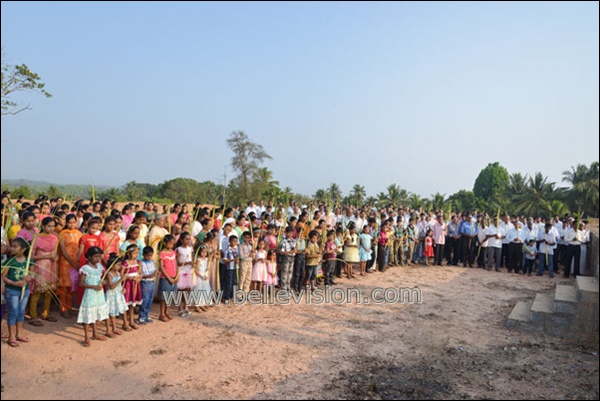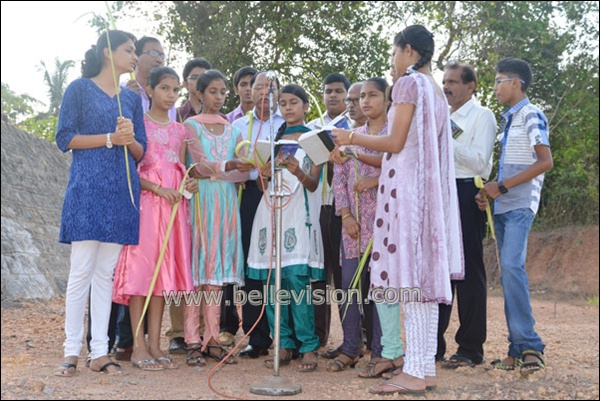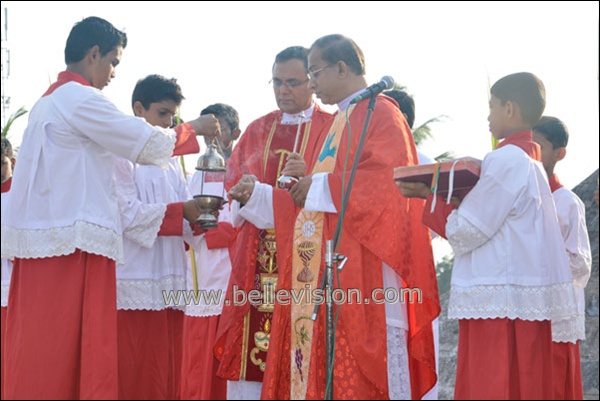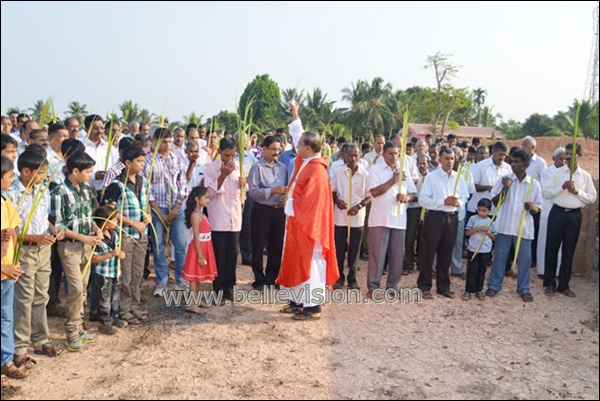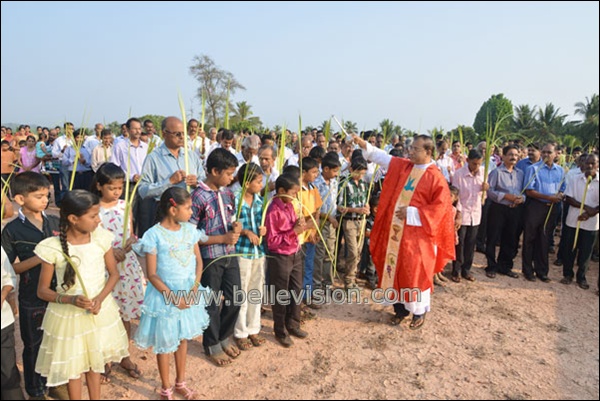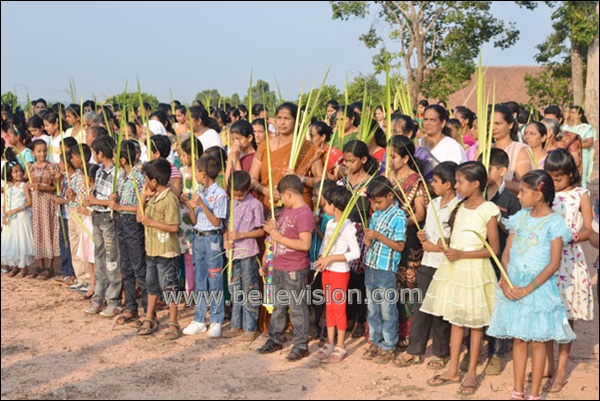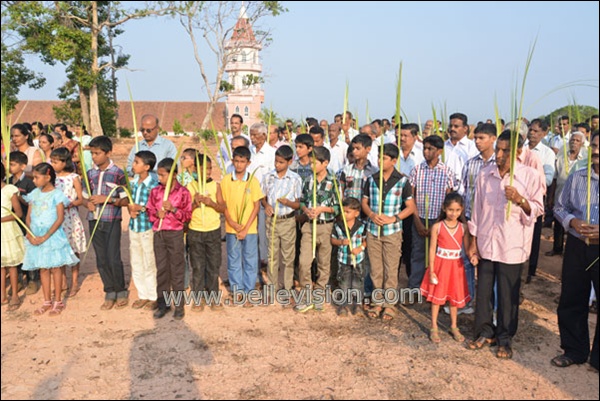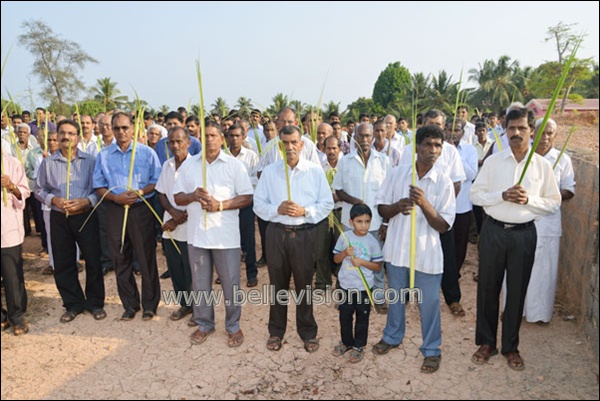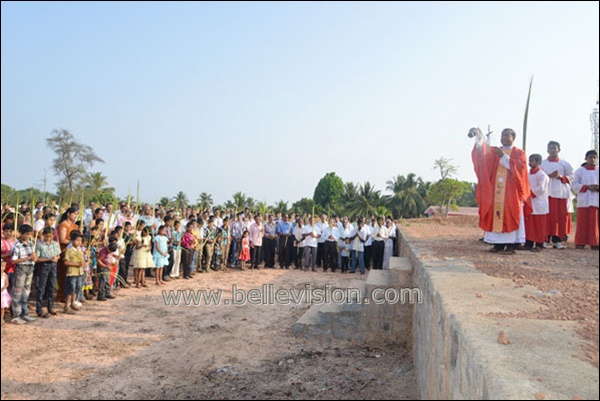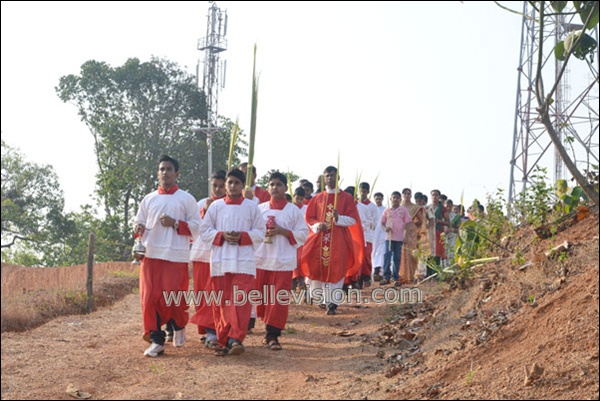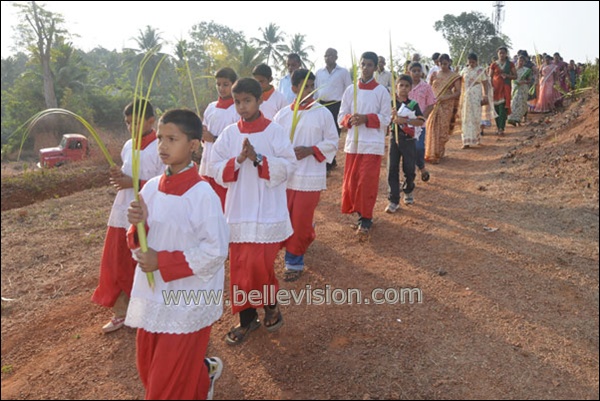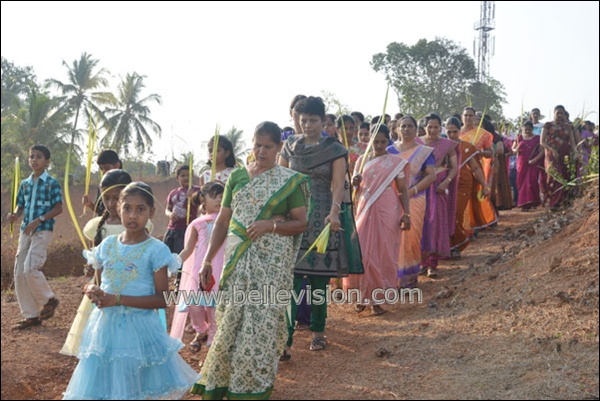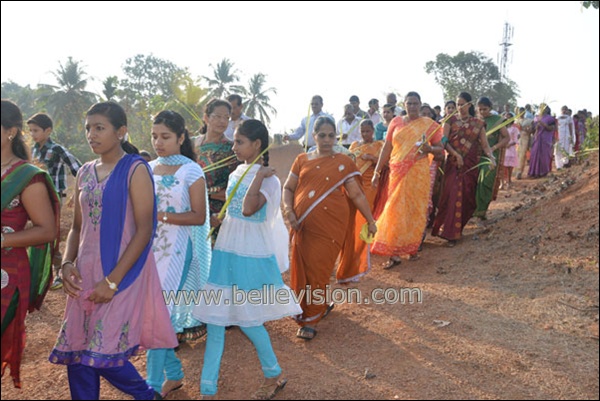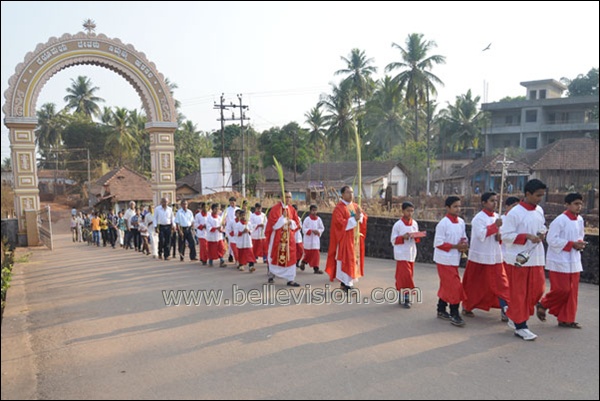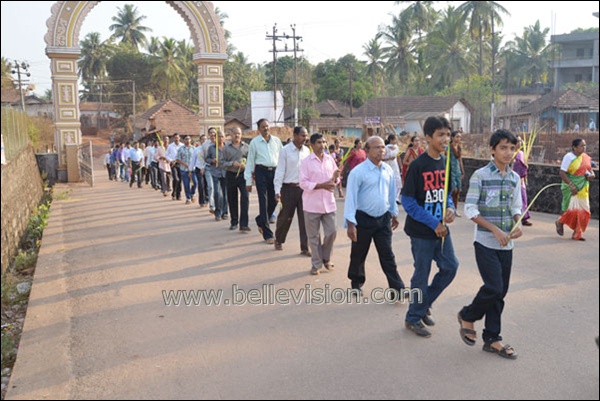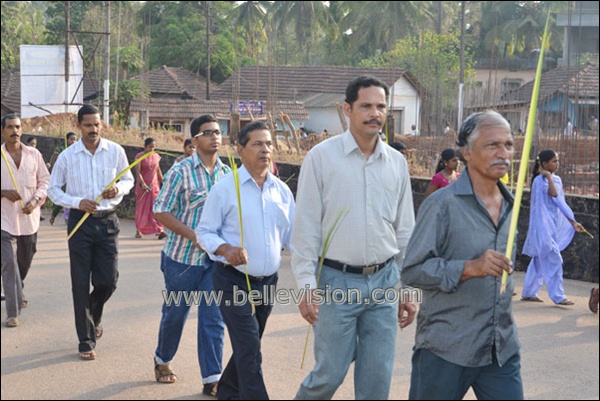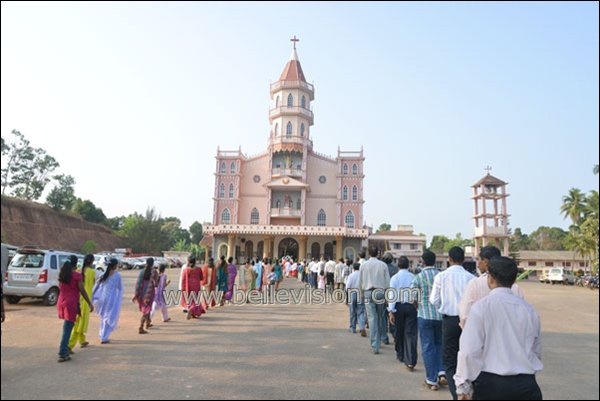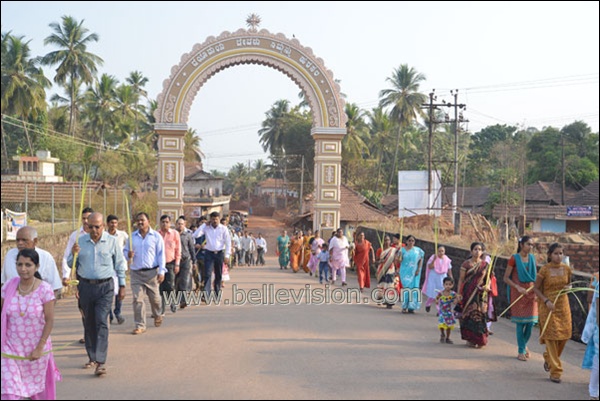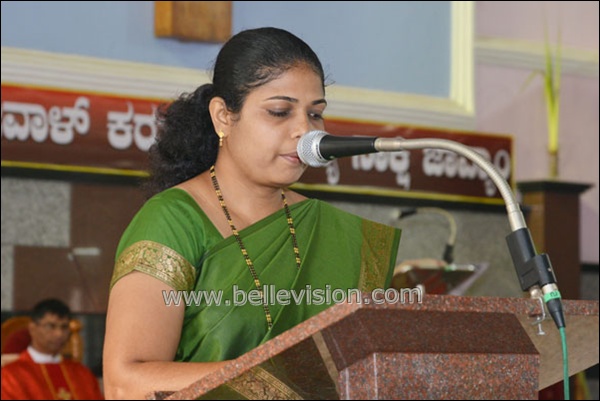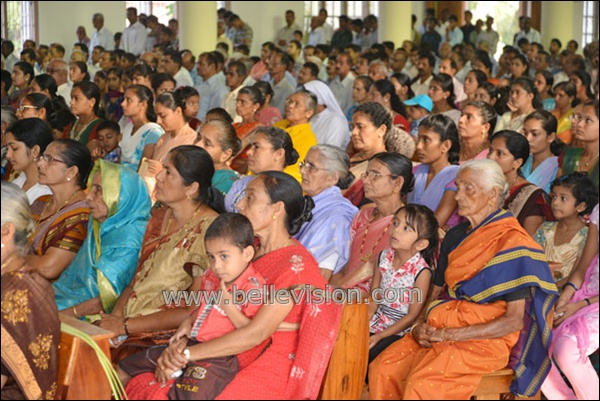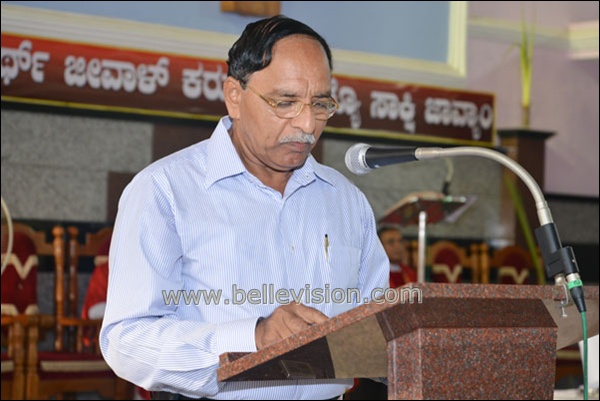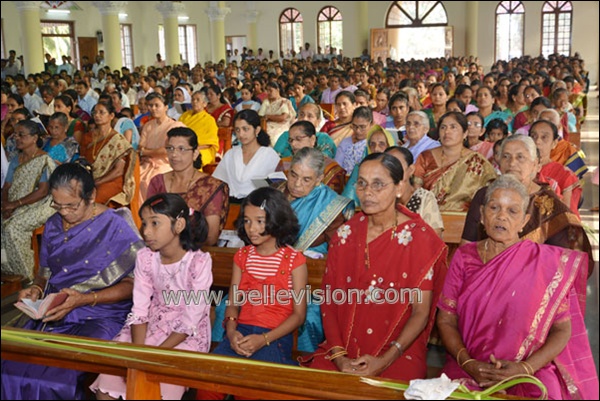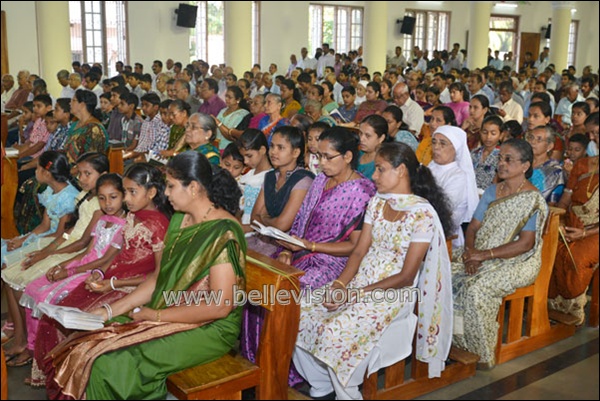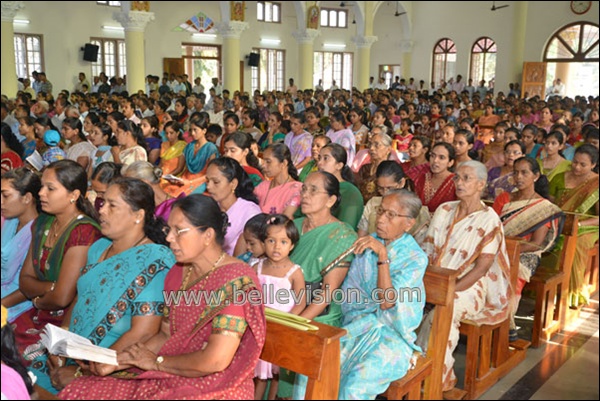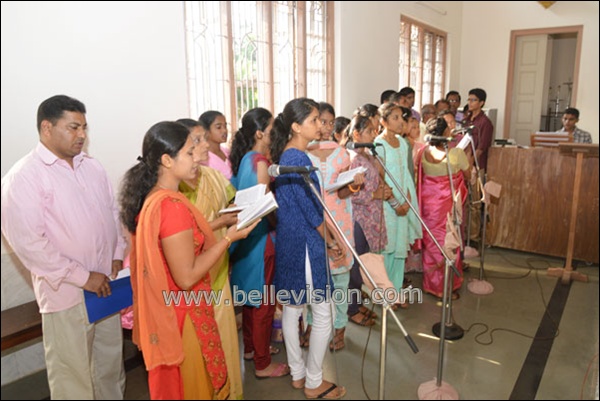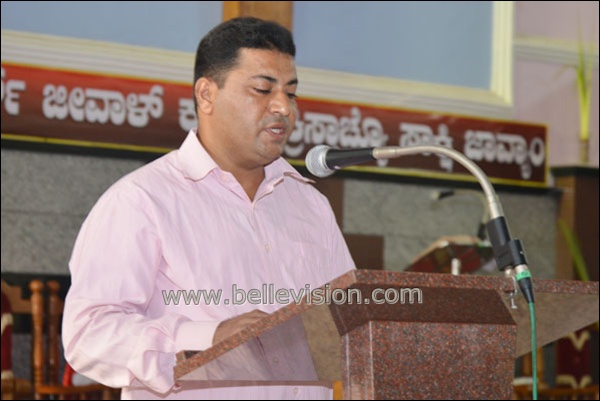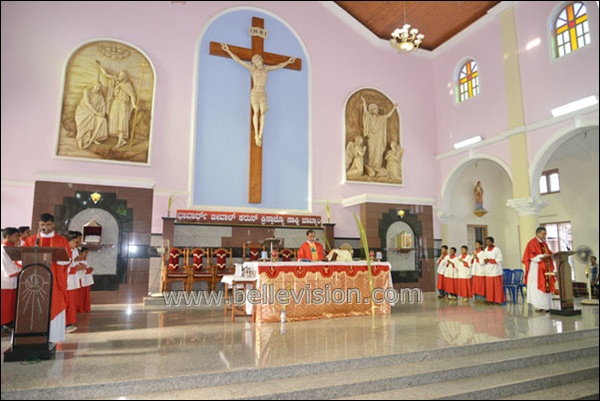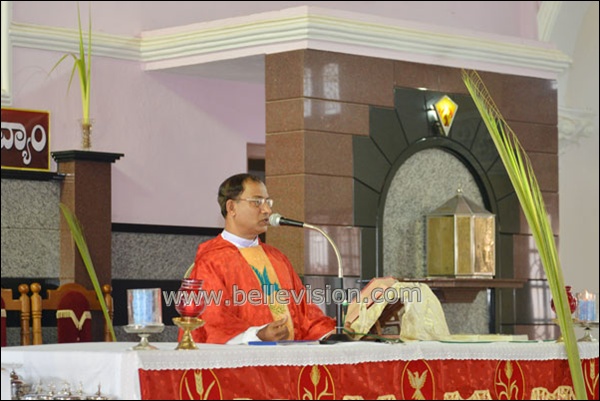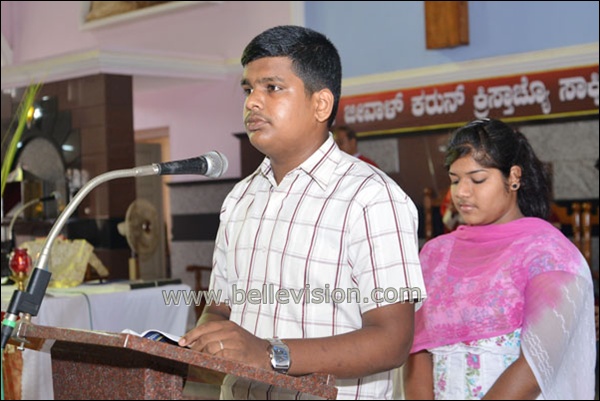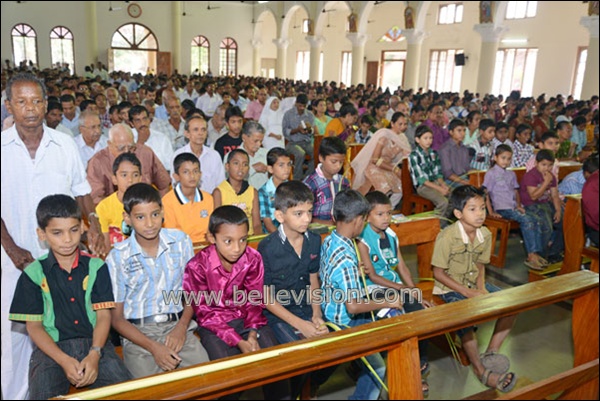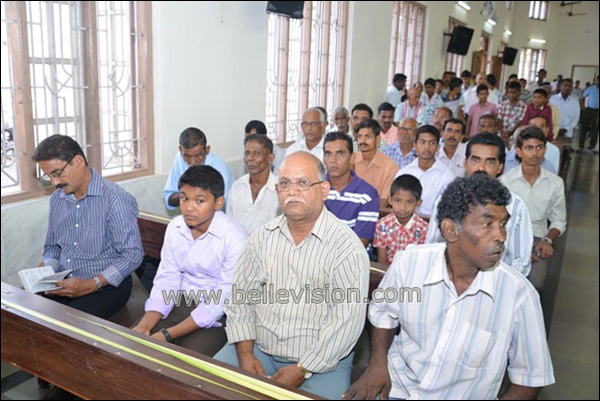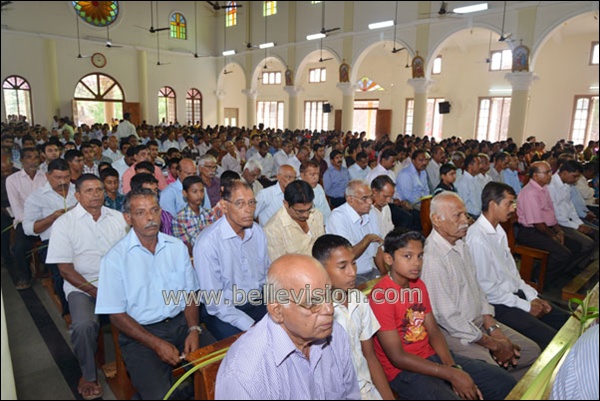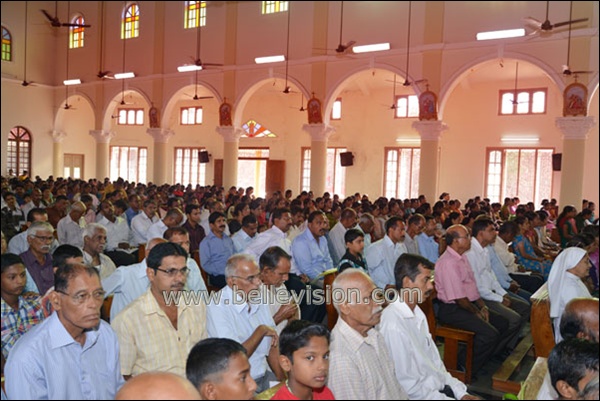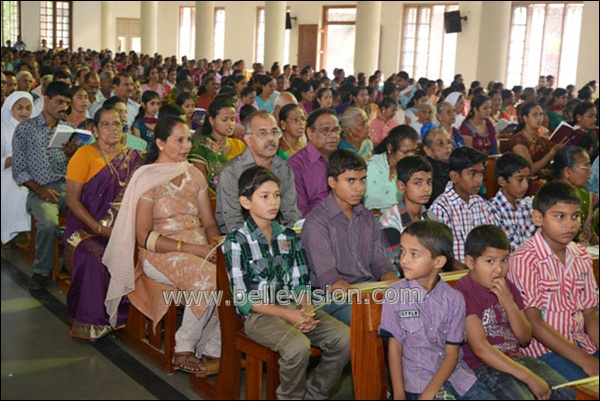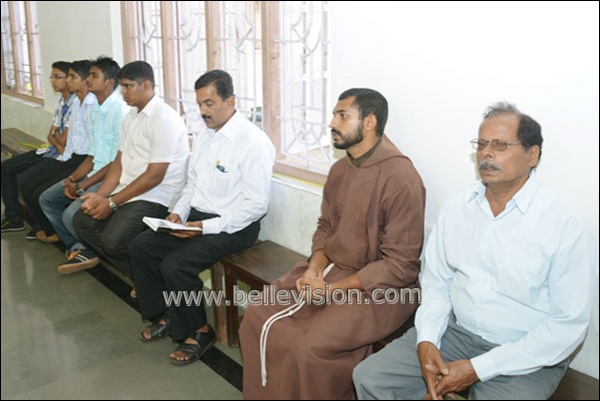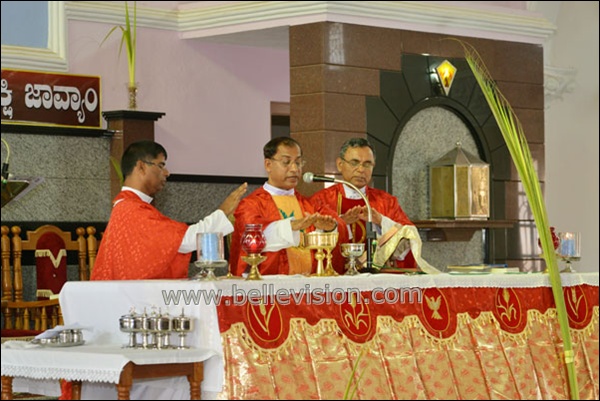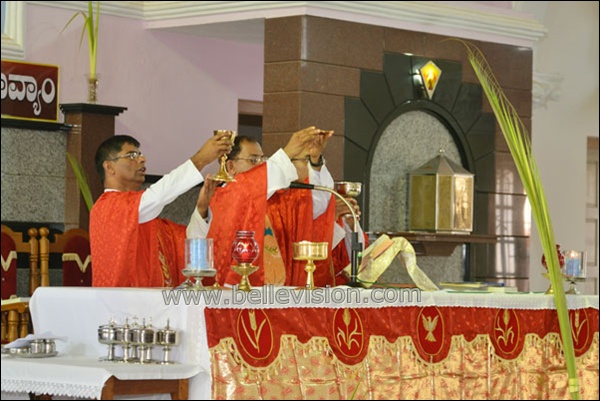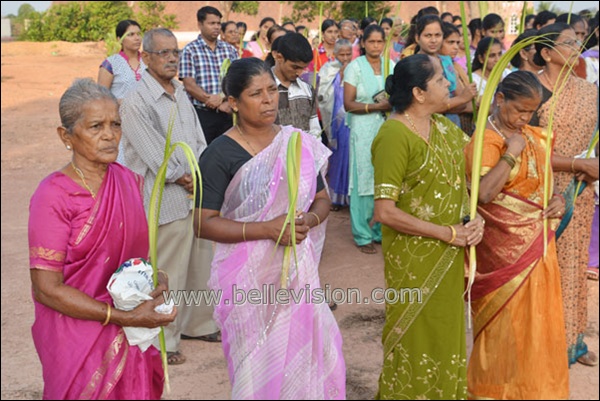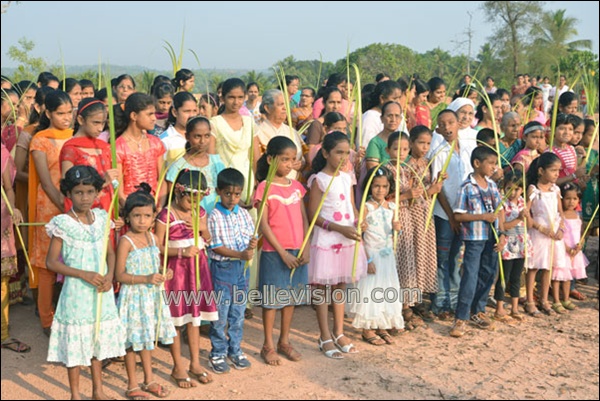 In his homily, Fr. Paul Sequeira highlighted the relevance of the Palm Sunday and the Gospel of the day and said that Jesus Christ suffered for the sins of the mankind. He also narrated the martyrdom of Blessed Titus Brandsma, a Dutch Carmelite friar, Catholic priest and professor of philosophy who was vehemently opposed to Nazi ideology and spoke out against it many times before the Second World War. During the Second World War as the Nazi's under Hilter arrested Fr. Titus and imprisoned him in the concentration camp and tortured him to death. In his diary that was discovered after his death, Blessed Titus Brandsma had written that while he looked at Crucified Jesus and meditating about his sufferings, his own sufferings seemed insignificant.


On Palm Sunday Christians celebrate the triumphant entry of Jesus into Jerusalem, the week before his death and resurrection. For many Christian churches, Palm Sunday, often referred to as "Passion Sunday," marks the beginning of Holy Week, which concludes on Easter Sunday.
The Bible reveals that when Jesus entered Jerusalem, the crowds greeted him by waving Palm Branches and covering his path with palm branches. Immediately following this great time of celebration in the ministry of Jesus, he begins his Journey to the Cross.