Udupi: Locals Collectively Take Officials of State Pollution Board & UPCL into Task
By Balakrishna Poojary

Bellevision Media Network


Udupi, 22 Dec 2012: The locals collectively taken Dr Vaman Acharya, chairman of State Pollution Board and officials of Udupi Power Corporation Limited (UPCL) during the former's visit to project site near Padubidri, here on Thursday December 20 over irregularities that has been causing environmental destruction.


The locals have taken Dr Vaman to their fertile farm including water sources that has been polluted by the effluents from flying-ash mound at the project site. UPCL chief executive officer Panduranga Rao, who arrived at the spot, tried to outsmart the locals and asked them to give him a glass of water that is fit for consumption. This irked the locals and remained hell-bent that Panduranga Rao drinks the water to convince its pot-ability. The angry mob tried to manhandle Pandurang when UPCL staff intervened.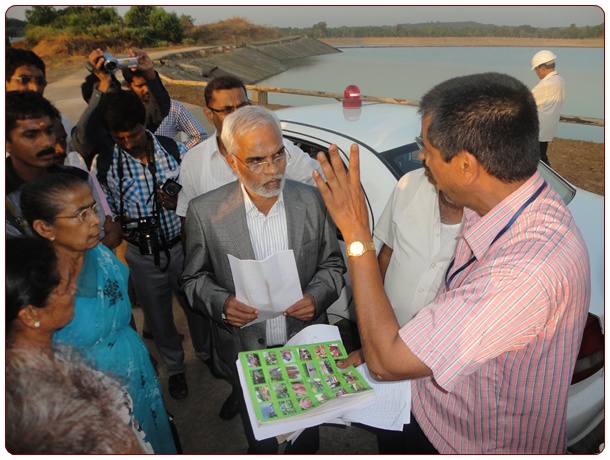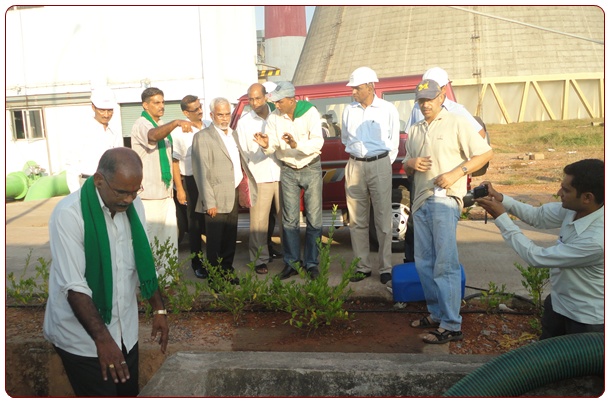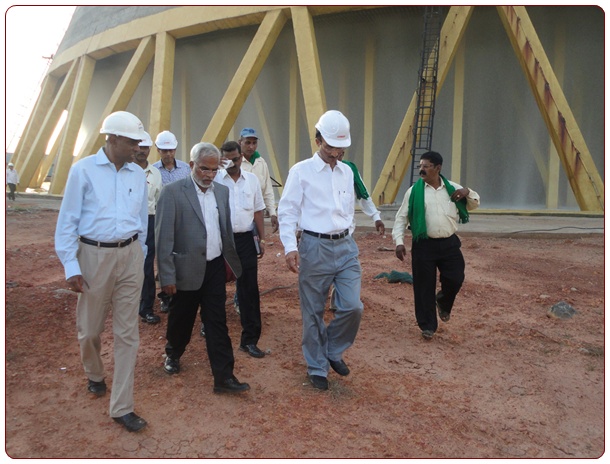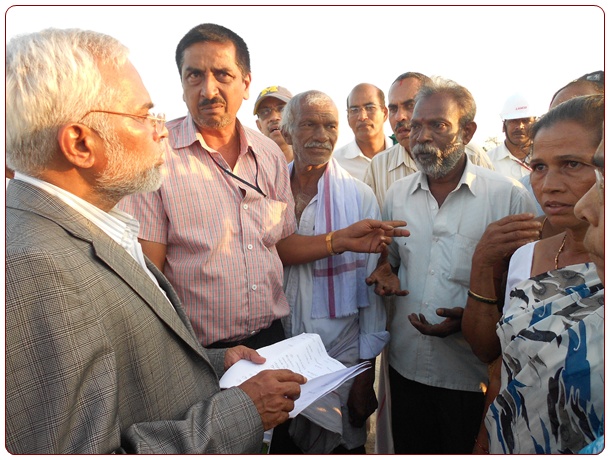 Peasants taken district environment official into task:
The angry mob also taken district environment official Puranik into task for acting in favour of UPCL authorities with total disregard for the miseries of local peasants which has been caused by the pollutants from power plant.


The entire farmers' fraternity followed Dr Vaman and tried to convince him about the environmental destruction caused by UPCL power plant during his visit to coal storage area, handling of coal, storage of salt water, flying-ash-mound and other facilities of UPCL at the project site.


Dr Vaman responded favorably to the local farmers, as he was convinced of seriousness of issue and offered assurances of taking early action after undertaking exhaustive investigations.


Addressing media persons, local farmers' leader Vijay Hegde said that UPCL has no valid license to operate its power plant that has been causing environmental destructions, polluting water sources and causing havoc on crops and health hazard. The farmers' fraternity has recently complained to environmental authorities along with proof of documents over the shoddy affairs of UPCL that was served show-cause notice twice by the court. The farmers expressed trust on Dr Vaman who will act judiciously and impartially over the issue. Meanwhile, the farmers' fraternity will shortly take a decisive-stance on pressing the state authorities to shutdown the power plant, said Vijay Hegde.


The locals – Karia Shetty, Jayant Kumar, Nagesh Bhat, Kittibai, Jahnavi Tao, Veronica Valerian, Sukumar Bhatand others urged Dr Vaman to solve the drinking water issue proving the pollutants from laboratory reports.


UPCL officials Ravindran, Kishore Alva, Ramachandra Rao, farmers' fraternity leaders Sasidar Shetty, Vishwanat Bhat, Prashant Shetty, Itappa Poojary and others were present at the occasion.