Bellevision-Muscat organized funfilled annual picnic during Eid holidays
By Arun Rodrigues

Pics By Prashanth Nazareth

Bellevision Media Network


Muscat, 27 October 2012: The much awaited Bellevision-Muscat annual picnic was organised on 27th October 2012 at Barka Farm, few kilometres from the Muscat city .A full week Eid holiday added spice to the picnic. All members along with their families met at the Barka filling station at 9 am as decided before from where all proceeded to the farm which was located at few kms away. The group comprised of 83 adults and 13 children.
President of Bellevision-Muscat, Mr.Sylvester Alva welcomed the crowed and prayer was lead by Mr Edward Mondonca which was followed by traditional Breakfast "Sanna and chetni"'.
The responsibility of conducting gamed was taken over by Mrs. Malita, M.C for the day for Mr. Edward Mendonca, for entertainment and fun the entire group was divided into four teams led by a captain A panel of jurdges which comprised of Mr Denis Alva and Mr Arun Rodrigues were appointed to judged the teams and give points to the teams and individuals for their performance. Children also came forward to show their talents special dance was presented my Miss Priyanka Mendonca, and Mr.Lawrence castaleno entertained the crowed with the lovely konakani numbers.
Each group had to perform certain tasks such as Pick and act and different fun games such as 'Talent show, cross dressing etc where all members of the team had to take part to add points to their team.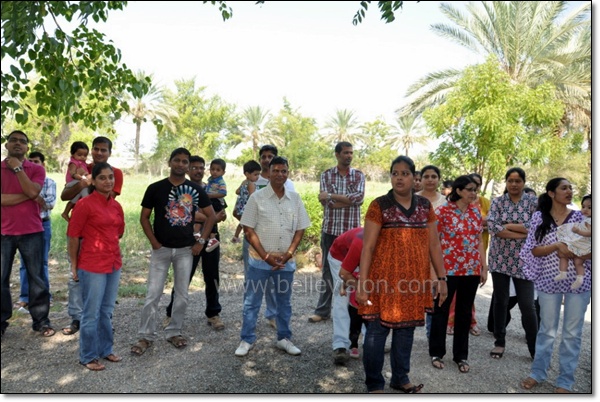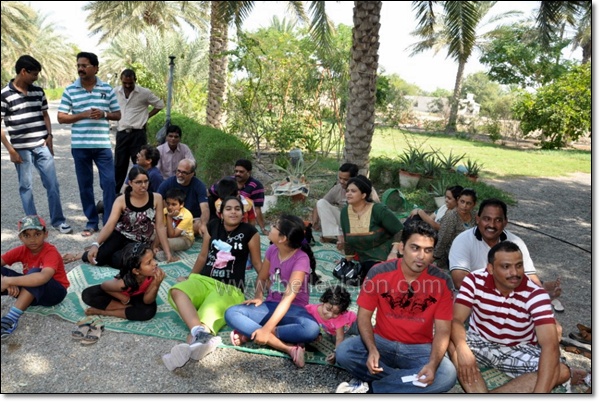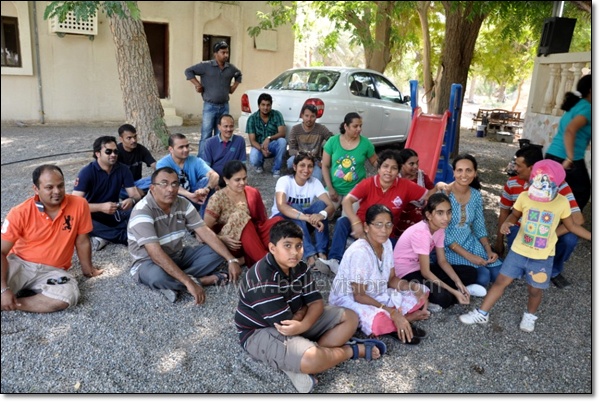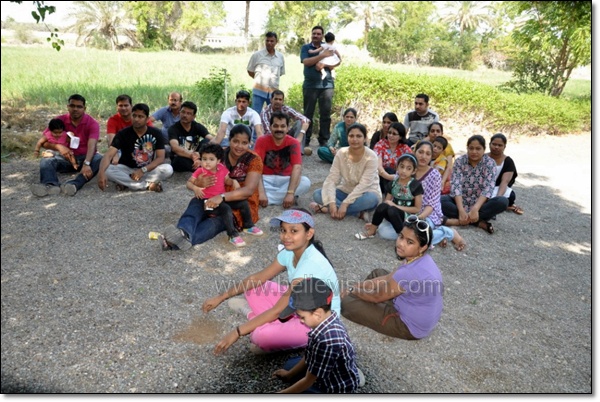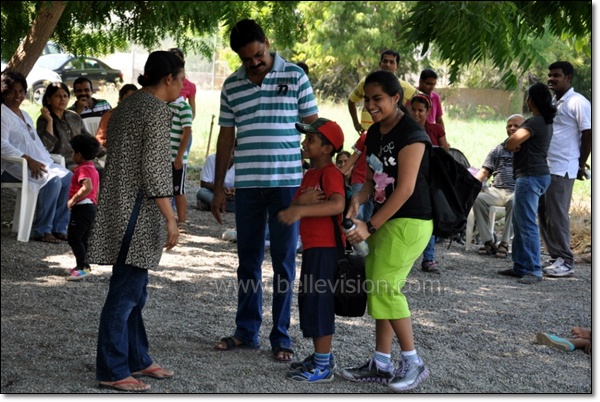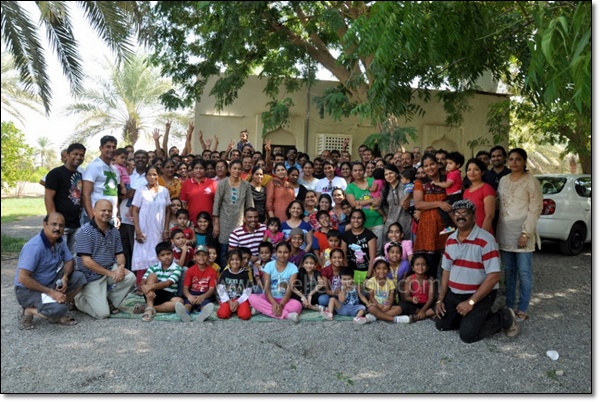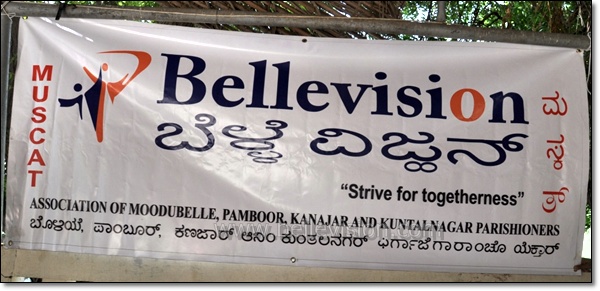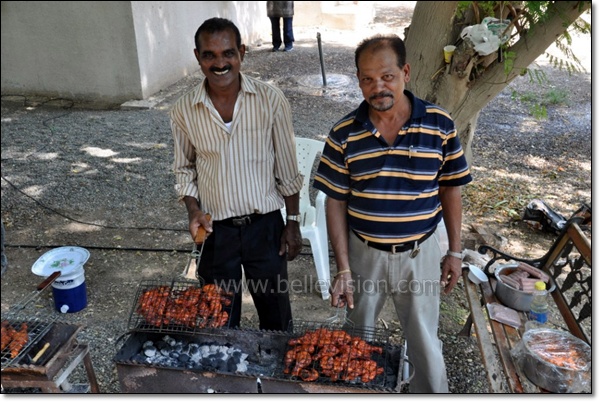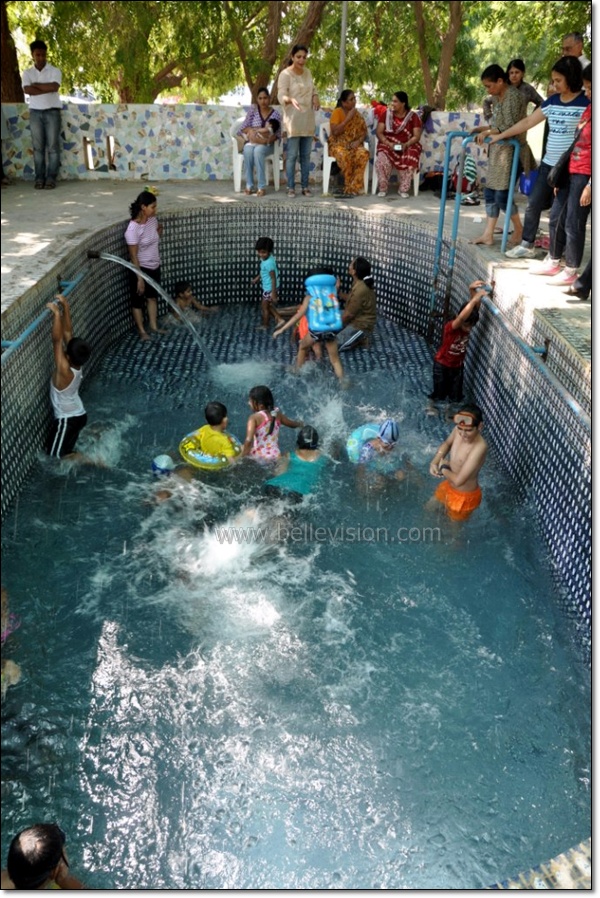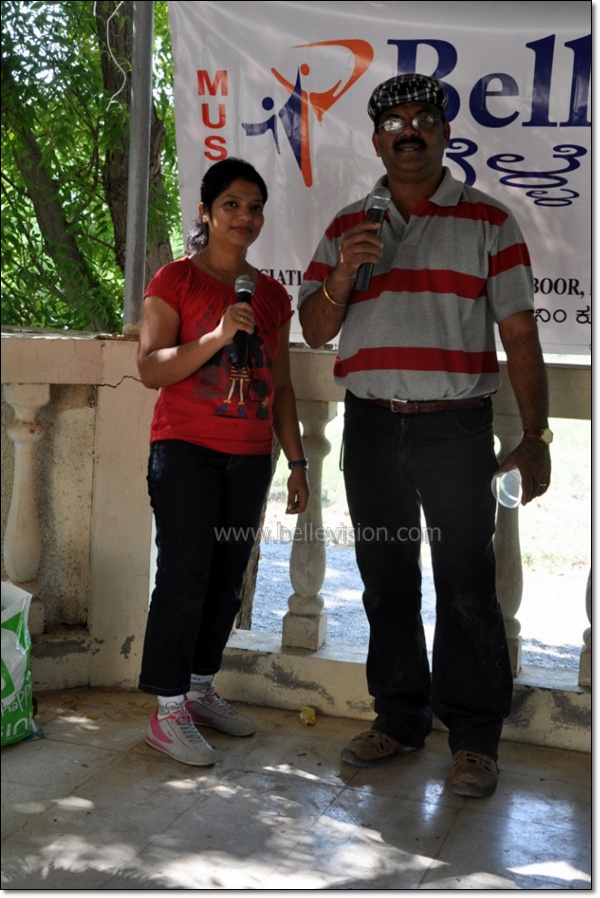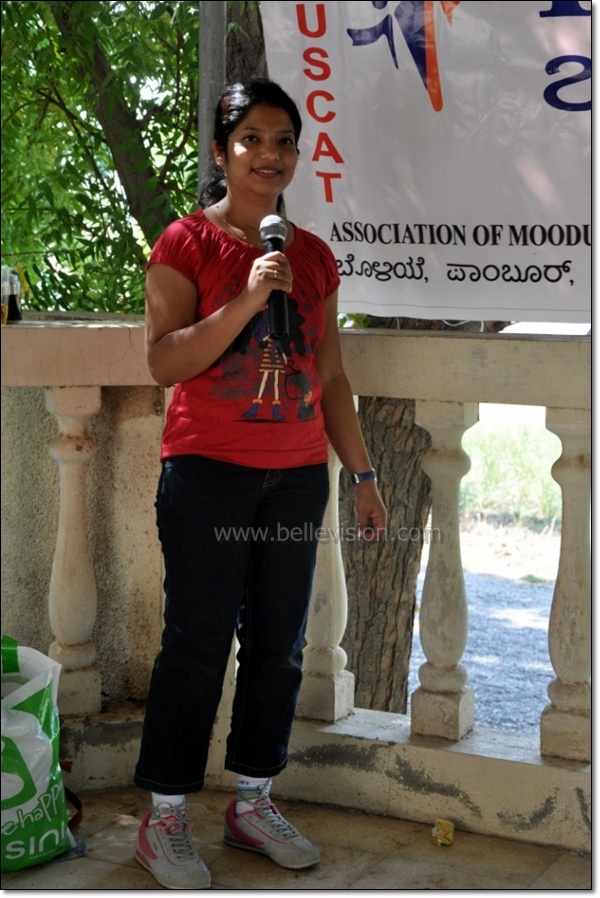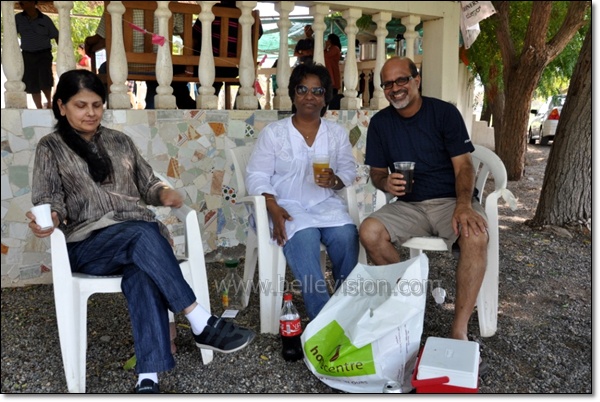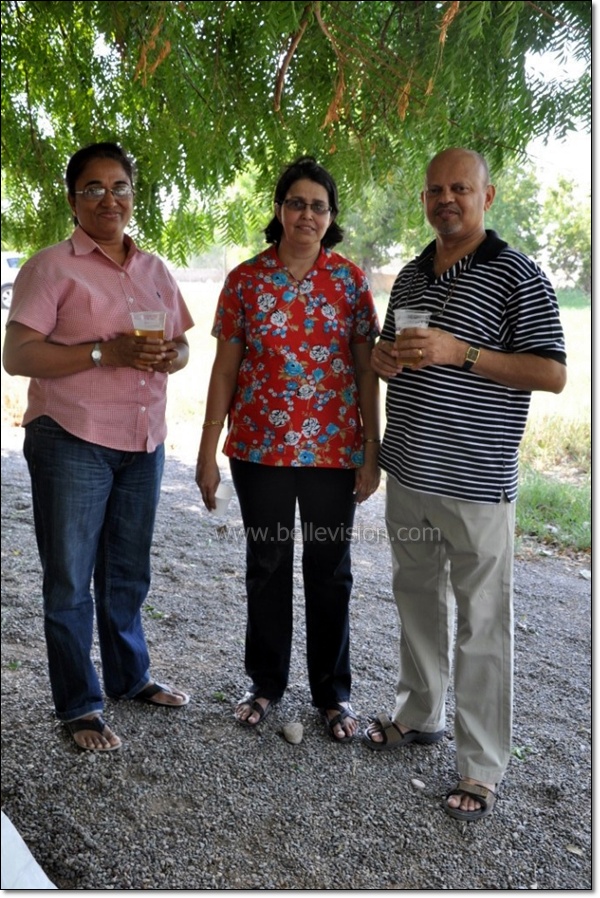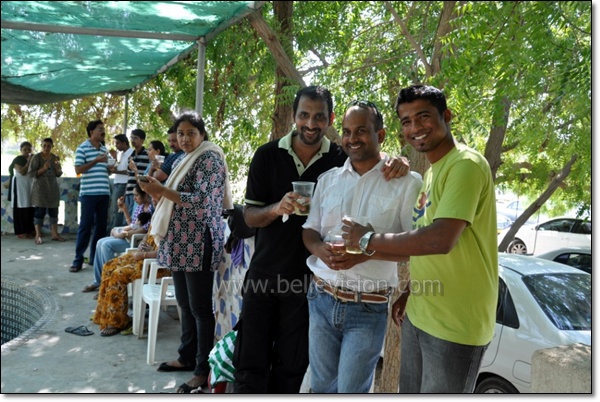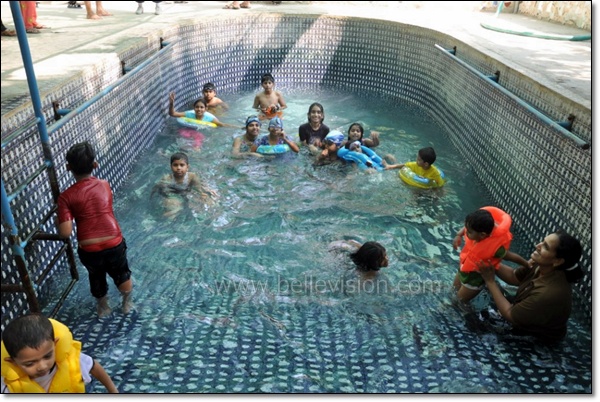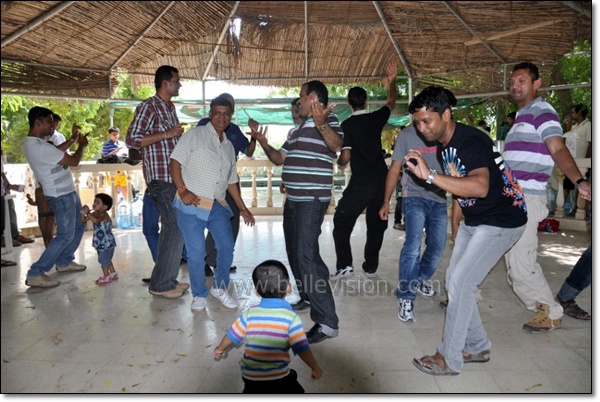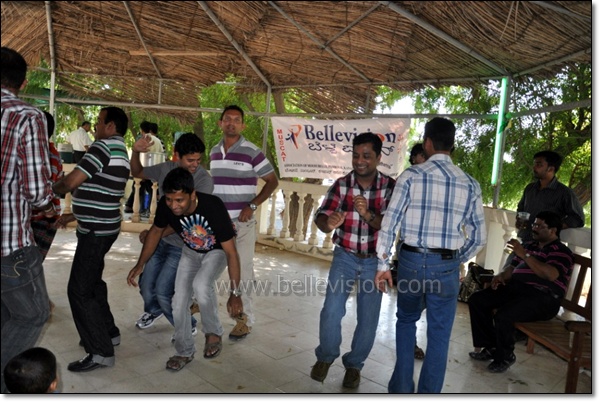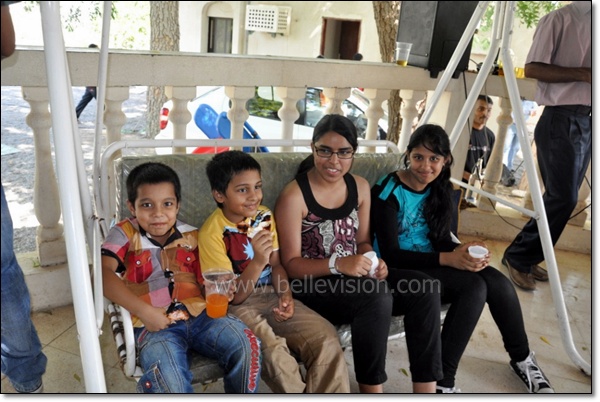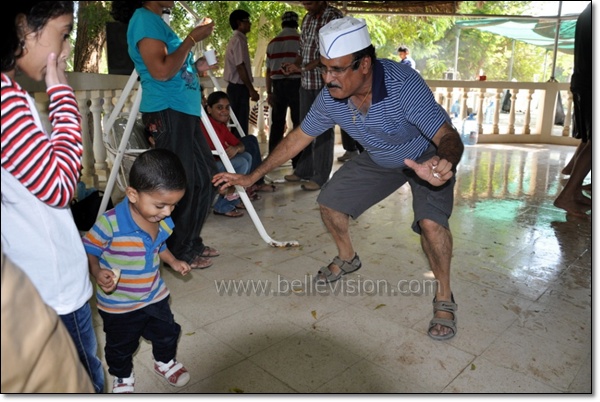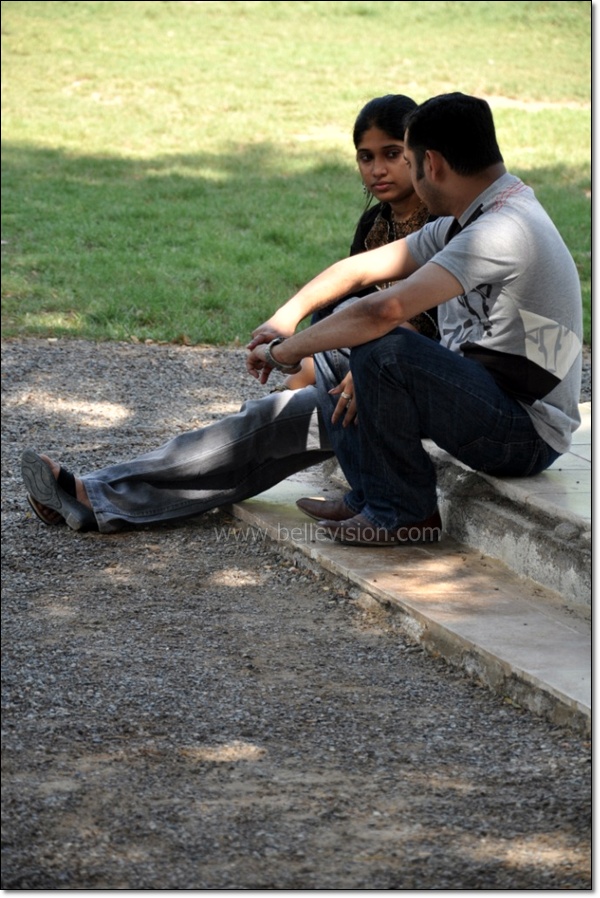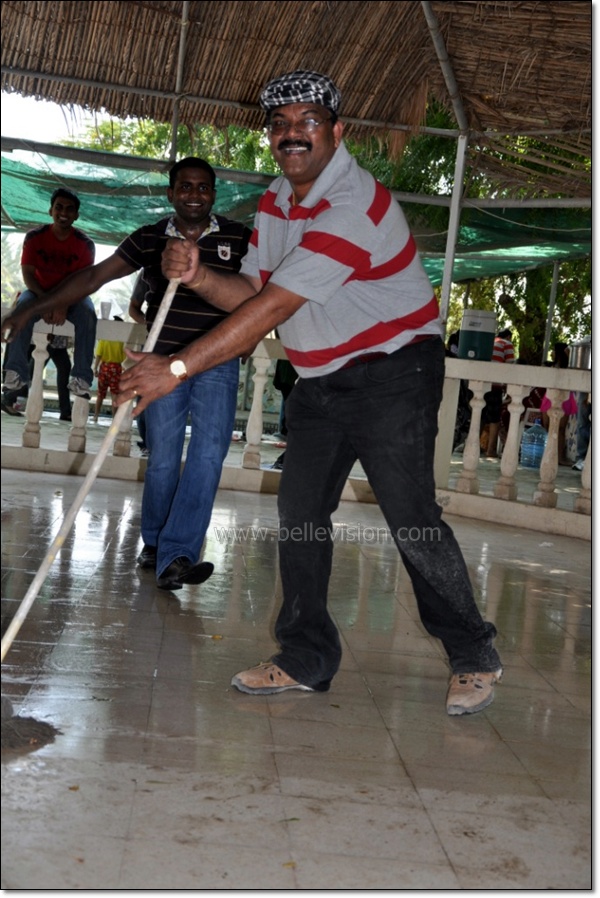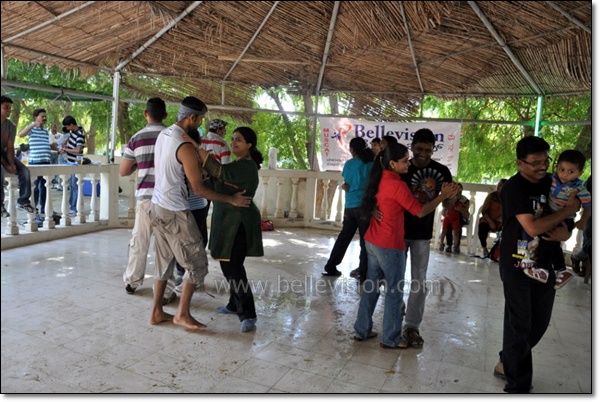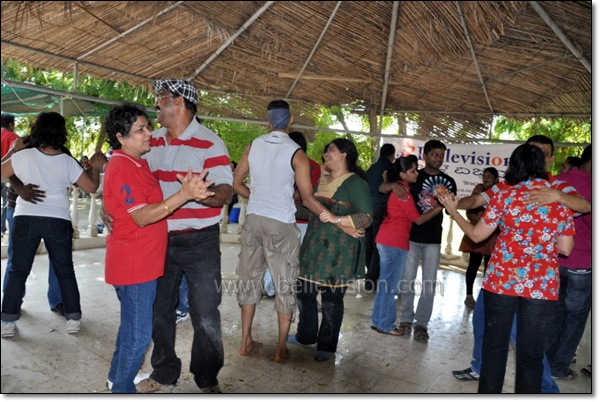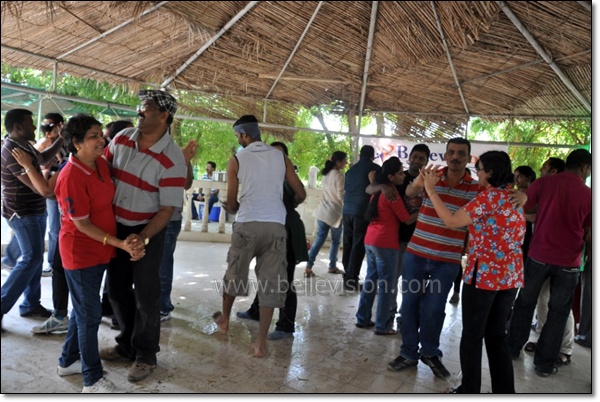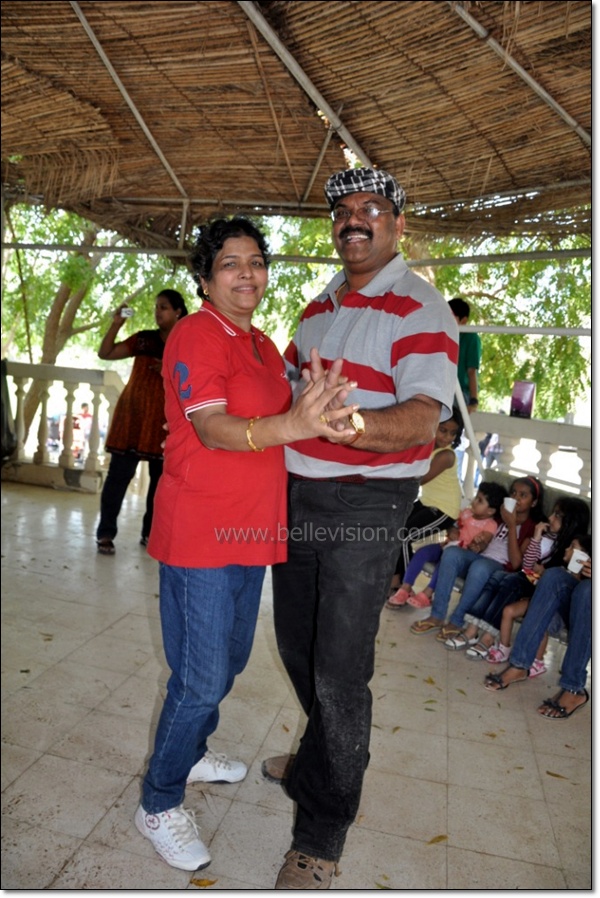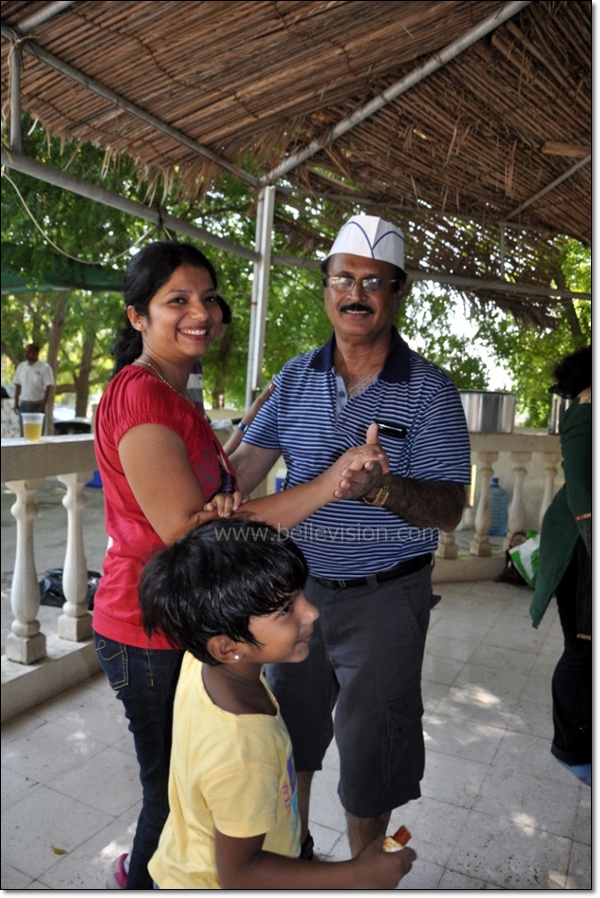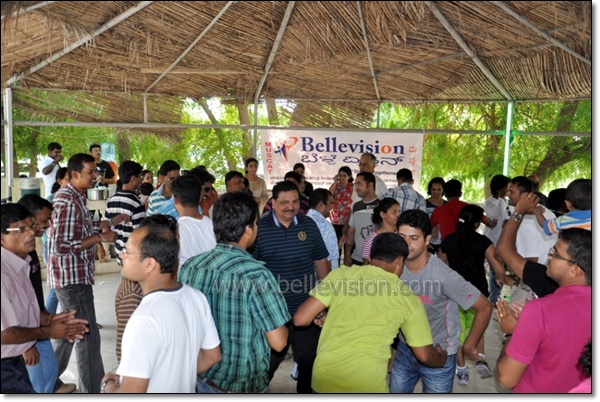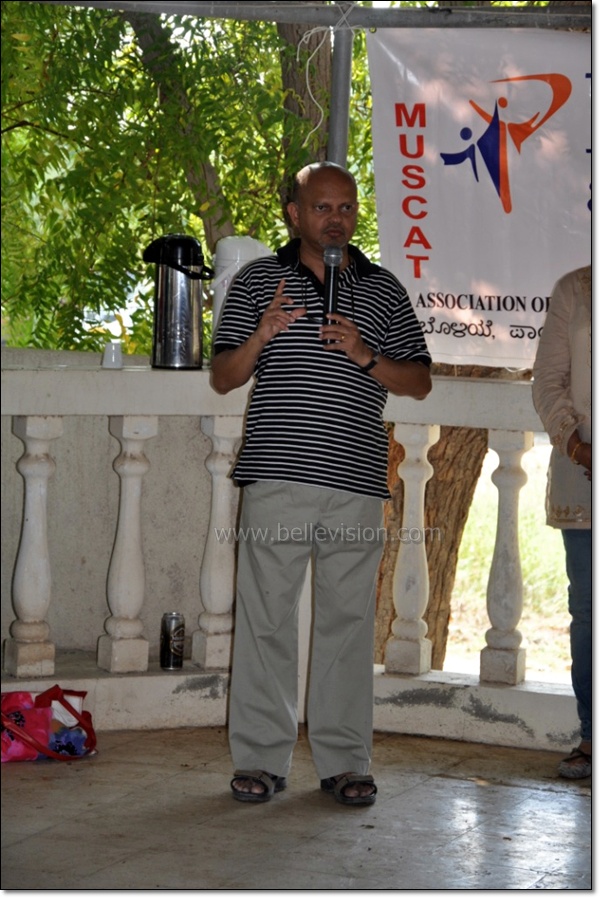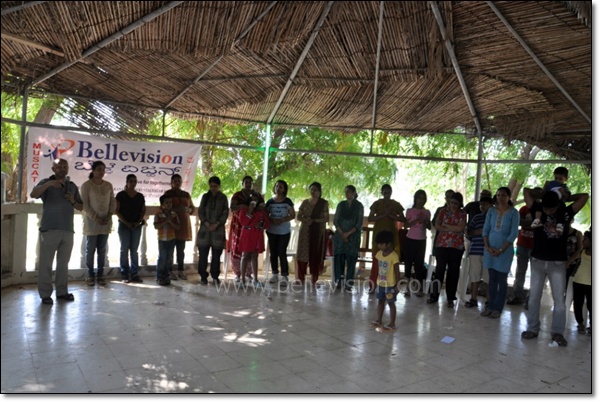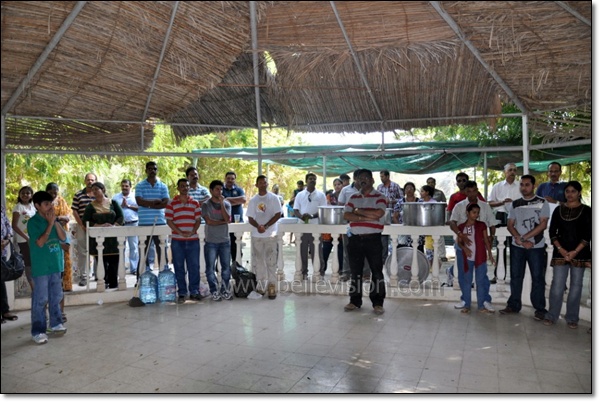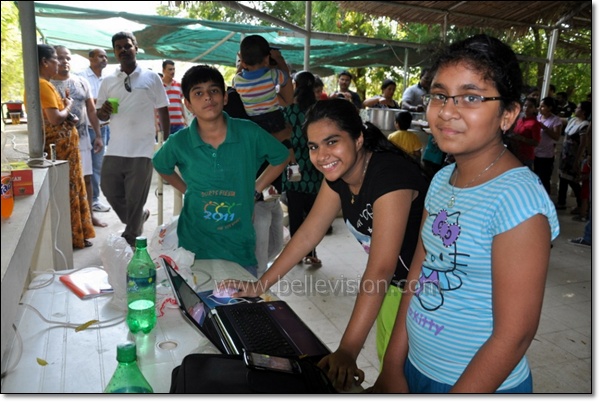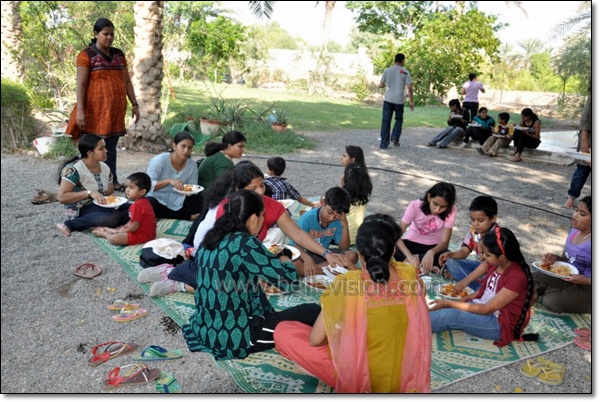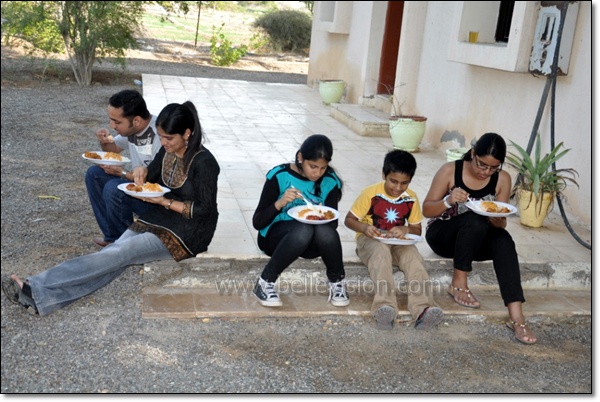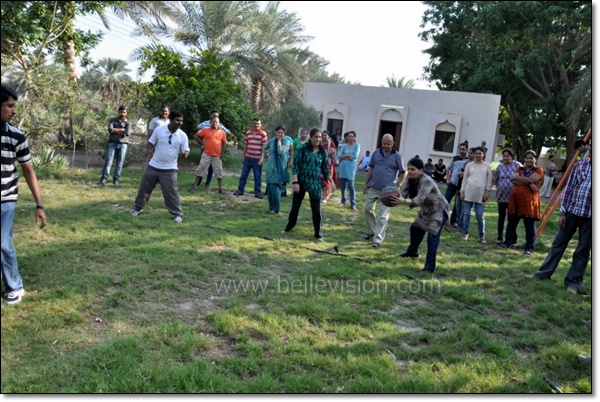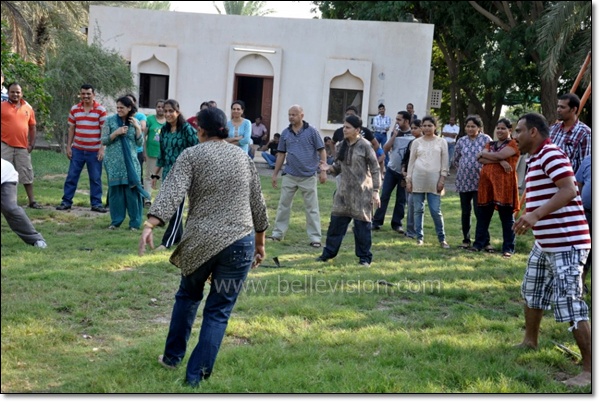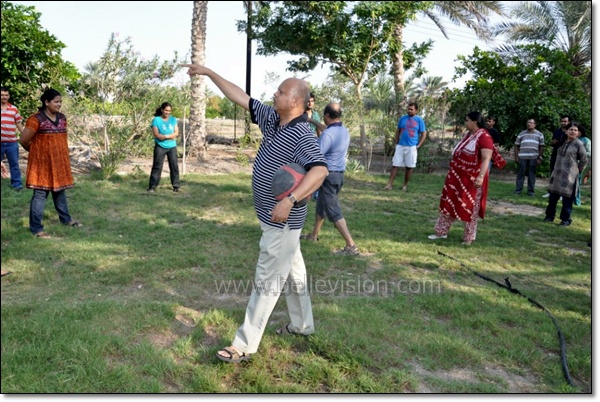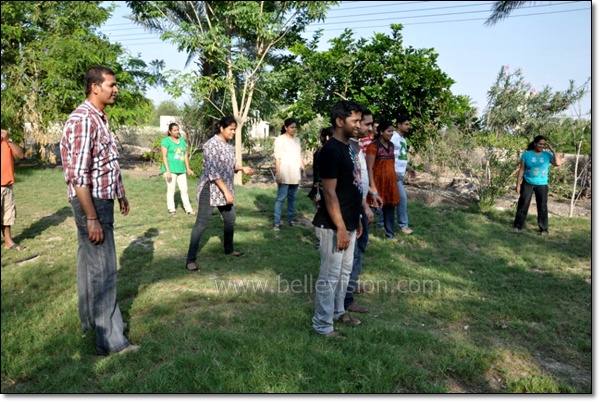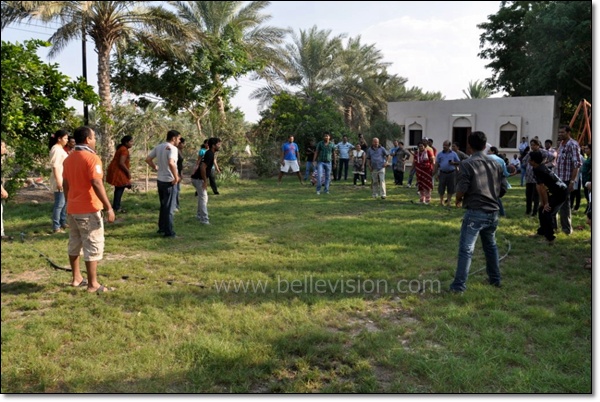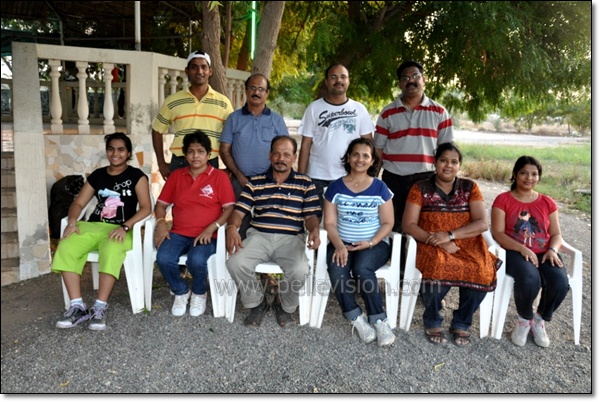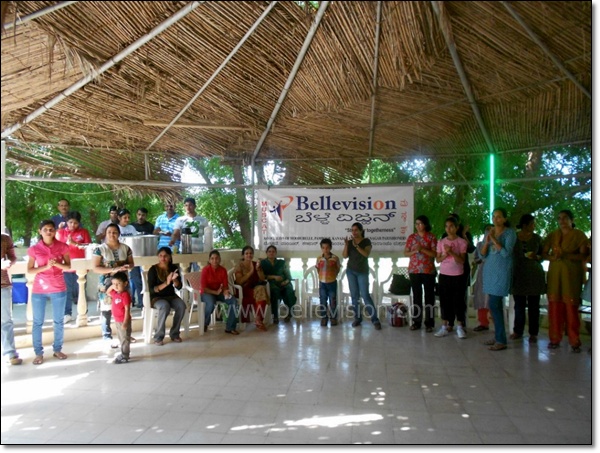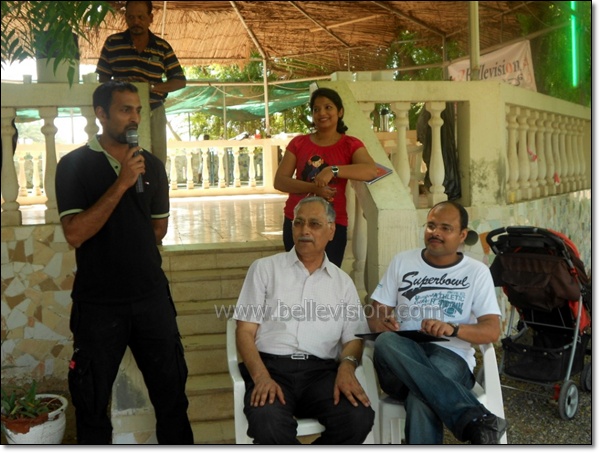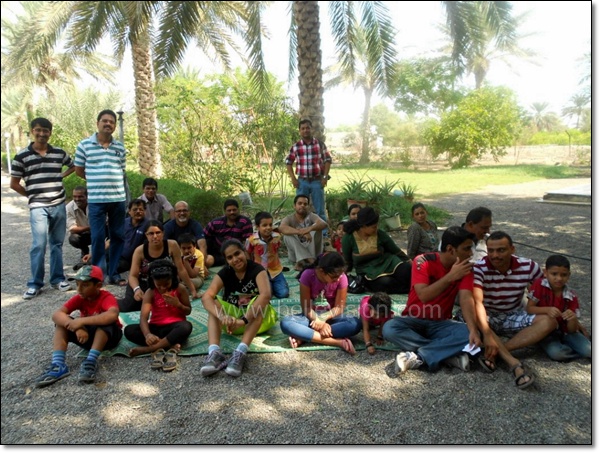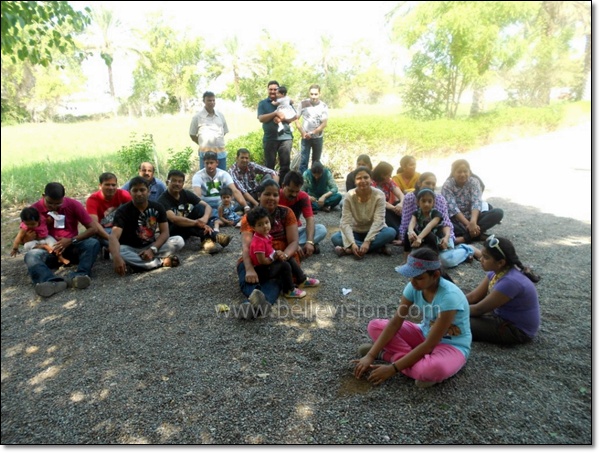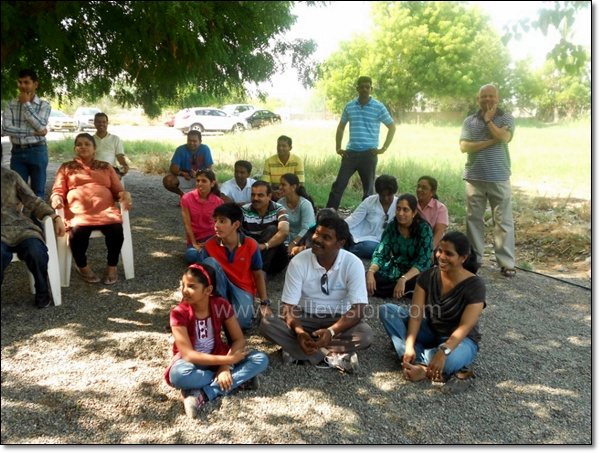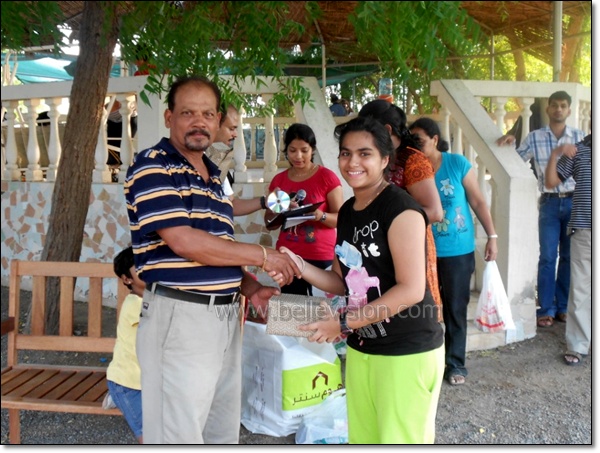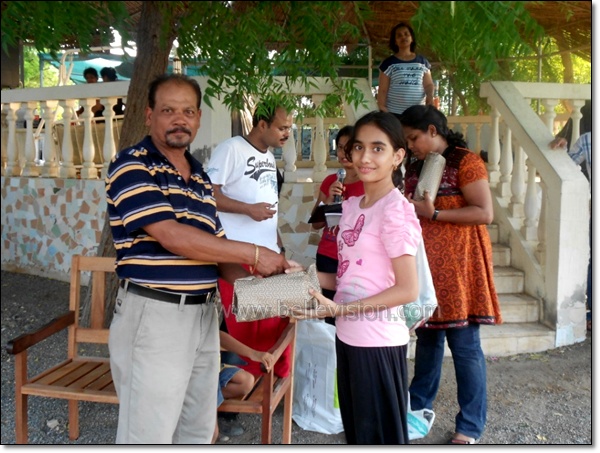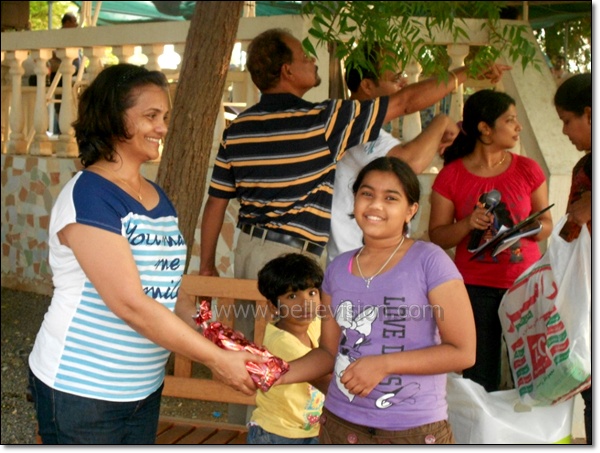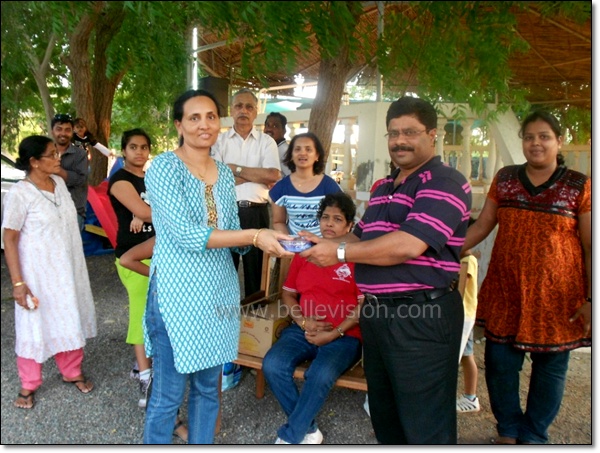 At around 12 noon, the children cooled the summer heat at the swimming pool when adults were warming and cooling themselves with beverages and snacks and Even some adults who were in a mood to have a dip in the water joined the kids in the swimming pool. This year for a change Barbeque was prepared as a starter by Mr.Sylvester, Ivan and sunil for the crowed.
At 3 pm lunch was served after grace before meals by Mr.Lawrence Alva, lunch was prepared by by Mrs. Gracybai– menu was rice, kuwalachi kadi, tendli-chane, lonche and chicken sukka.
Following the sumptuous lunch prizes were distributed to the winning individuals and teams. Tea was served at 5 pm followed by the distribution of goodies by Mr. Sylvester Alva for all the children. Games ended with Housie-Housie.
At 6 pm the picnic was winded up with the thank giving note by the Vice President Mrs. Felcy Frank and also thanked the all those who had come and all the people who had participated in the picnic and also he expressed gratitude to all the sponsors and the people who helped to make the picnic a grand success.