Manipal Arogya Card 2012 launched
By Snehalatha, Udupi

Bellevision Media Network


Manipal, 26 May 2012: The Manipal Arogya Card Scheme 2012 was launched at Fortune Inn Valley View here on Friday by the Congress MP, Mr Jayaprakash Hegde by issuing the first card to Raghuram Kulal and family.
Manipal University instituted the Arogya Card as part of its social initiative with the objective to provide quality healthcare at affordable cost to a large section of the society. Manipal Arogya Card enables a member to avail large benefits by way of discounts on inpatient and out patient treatment in various networked hospitals under Manipal Health Enterprises.
Speaking on the occasion, Pro Chancellor of Manipal University, Dr H S Ballal said: "by paying a small sum as membership fee anybody can obtain membership and he/she will receive his investment back as concessions from just two or three usages of the card. The membership opened today and will close on July 25, 2012.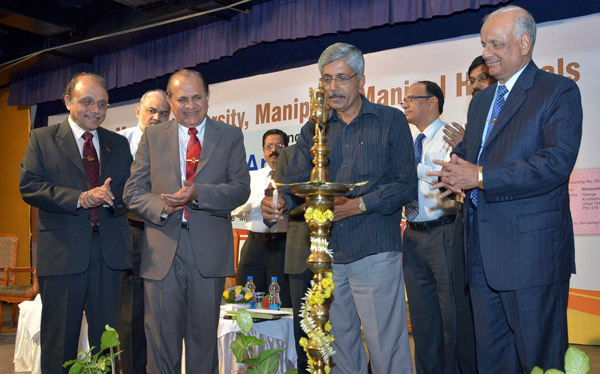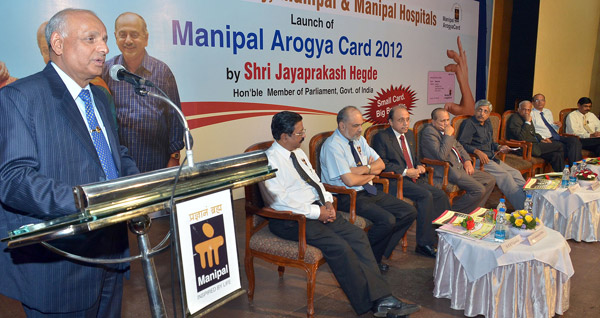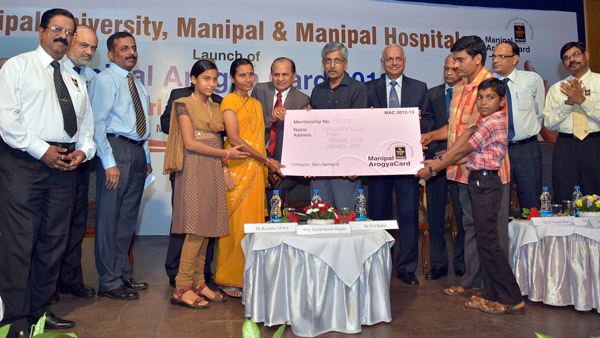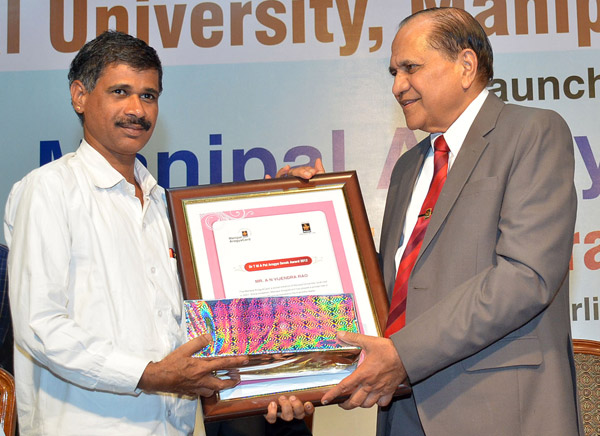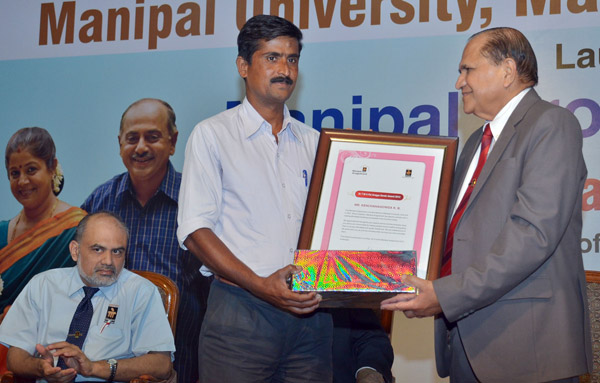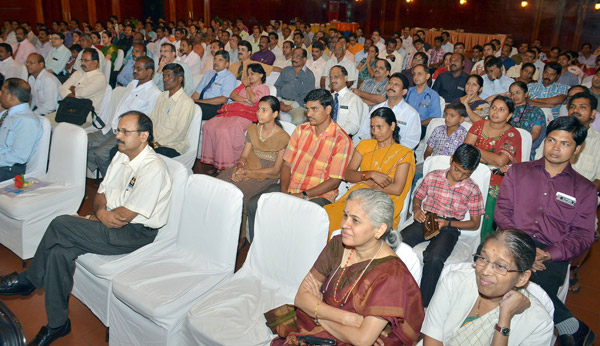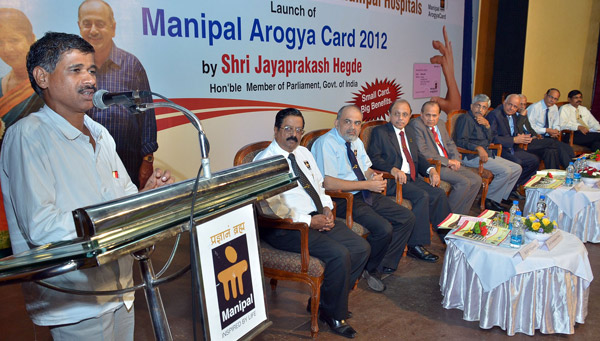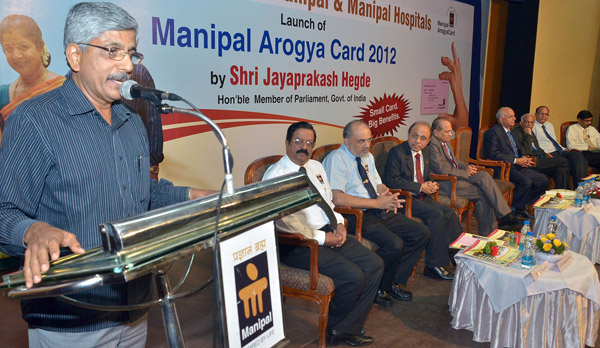 Dr Ballal said that consultations with any specialist/super specialist doctor any number of times during the year paying only 50% of consultation fee is the most attractive among the out patient benefits of the card. 20% discount on diagnostics and laboratory investigations give considerable relief to the patient. There are other benefits too.
Manipal Arogya Card is a unique scheme in which the discounts on treatment can be availed on pre-existing diseases as well. Manipal Arogya Card is priced at just Rs 250/- for an individual card and Rs 500/- for a family card. Family includes the card holder, spouse and children below 21 years of age (any number of children). An add-on card is also available for the parents of primary card holders under the family card scheme for Rs 100/- per parent. For renewal card, 10% discount on membership fee is offered.
The Dr T M A Pai Arogya Sevak award for the best performing agents was given away by Dr Ramdas M Pai, Padma Bhushan to Mr A N Vijendra Rao and Mr Kenchana Gowda from Davangere. Shri A N Vijendra Rao enrolled 9000 members and Mr Kenchana Gowda enrolled 5000 members during the Manipal Arogya Card scheme 2011.
Dr Ramnarayan, Vice Chancellor, Manipal University honored the people who worked for enrolment under the scheme in Manipal Area.
Dr P Sripathi Rao, Dean KMC Manipal honored the people who worked for enrolment under the scheme in Mangalore Area
Dr M V Prabhu, Dean KMC Mangalore released the Application form for the enrolment for Manipal Arogya Card 2012.
Dr (Col) R R Pulgaonkar COO & MS, Kasturba Hospital, Manipal welcomed the gathering and Dr Sunil Deshpande MS & Vice President Operations, KMC Hospitals, Mangalore proposed the vote of thanks.
Applications for the scheme is available at all networked hospitals under Manipal Health Enterprises and Syndicate Bank branches in Udupi, Mangalore, Shimoga, Uttara Kannada, Davangere, Chitradurga, Chikmagalur, Kodagu and in North Kerala - Kannur and Kasargod districts in Kerala.
A Helpline – 0820-2571343 or 99808 54700 or 98806 51100 has also been set-up to provide more information about the Scheme.