Bengaluru: Jesuit 'wordsmith's thesaurus released
Bellevision Media Network


Bengaluru, 27 Feb 2023: The second edition of the Kannada thesaurus Padanidhi by Fr Prashant Madtha SJ, was released at St Joseph's College of Law, during the Golden Jubilee Institution Day of the Bangalore Jesuit Educational Society, here on Saturday.
St Joseph's University, Bengaluru, has published the Kannada thesaurus and two other books by Fr Prashant Madtha SJ. The other two books are on classroom management.
Kannada (a Dravidian language) and Konkani (an Indo-European language) can, now boast of having full-fledged dictionaries of synonyms and antonyms, the first of their kind both in Kannada and Konkani.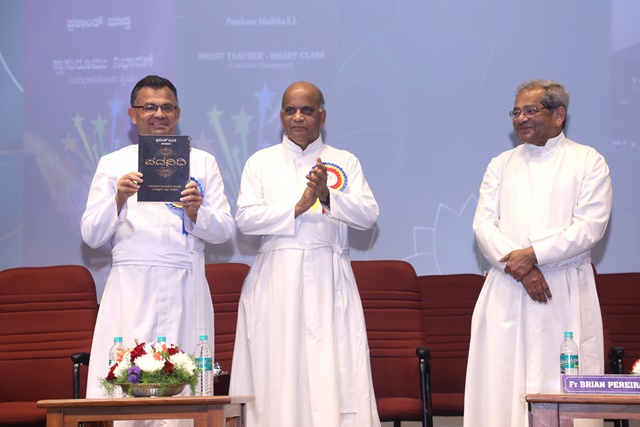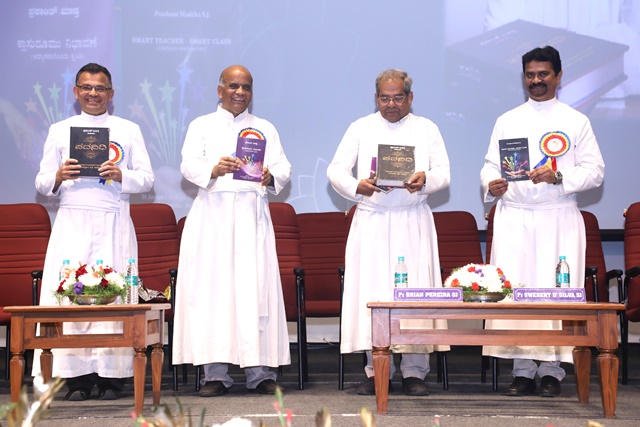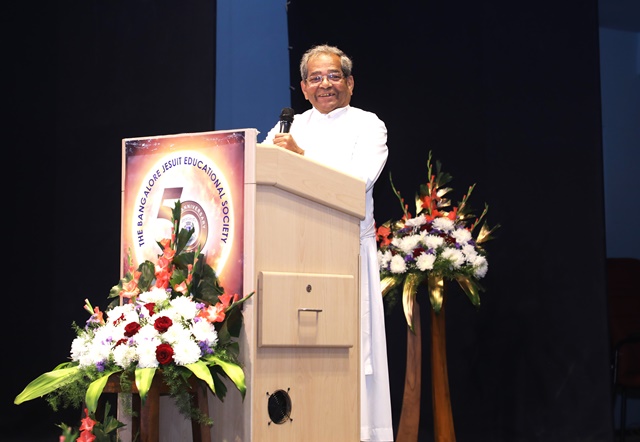 Fr Prashant Madtha SJ produced this massive 1000-page PADANIDHI, orthe Kannada Thesaurus dictionary of synonyms and antonyms, in Kannada. Earlier, he had also published THESAR, a 500-page Konkani Thesaurus. Two thesauruses, in two languages, produced by one scholar is a record of accomplishments. With this, genuine linguophiles are in for a delightful thrill of enjoying the words documented in these two volumes.
The editor, Fr Prashant Madtha S J,was the principal of St Aloysius College, Mangaluru, for ten years. Later he was the Principal of St Joseph's Evening College, Bengaluru, and the administrator of St Joseph's College of Commerce.
Fr Madtha is a prolific writer in Kannada, Konkani and English. His English book On Eagle's Wings is a lucid narration of 125 years of history of St Aloysius College, Mangaluru. His translation of the two mystical books of the 16th century The Imitation of Christ and The Cloud of Unknowing have been appreciated as examples of authentic translation.
He is a popular Konkani writer, famous for his humour. The collection of his humorous columns been published in three volumes. He has also edited a volume of ten thousand Konkani Idioms. He was a popular columnist in a leading Kannada newspaper for about eight years.
Both the English and Kannada newspapers and the other electronic media have hailed Fr Madtha's achievements and have re-christened him the 'Roget of Kannada' (of Roget's Thesaurus fame) and the 'Second Kittel' (Fr Ferdinand Kittel, a Protestant Missionary from Germany worked as a pastor in Mangaluru and edited the first modern Kannada dictionary). He has been conferred with nearly a dozen awards. The India Today weekly, in 2008, selected him as one of the '50 pioneers of change in India'.