Hindu activists storm theatres in K'taka to stall screening of 'Pathaan'
IANS


Belagavi, 25 Jan 2023: As many as 30 Hindu activists were booked for indulging in violence and attempting to stall the screening of Shahrukh Khan and Deepika Padukone-starrer 'Pathaan' in theatres of this Karnataka on Wednesday.
The Hindu activists stormed Swaroopa and Narthaki theaters and torn the posters of the movie. They had condemned the release of the movie despite the boycott call and tore down banners. Security has been tightened in the surrounding areas of the theatres.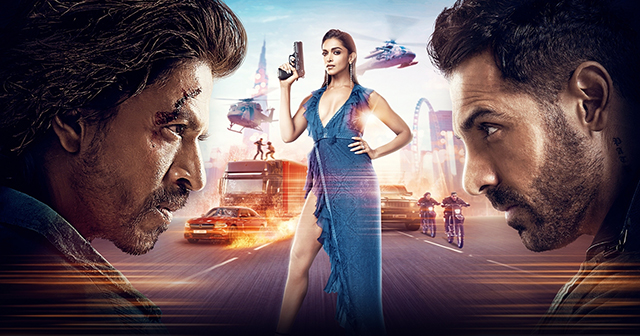 Khadebazar police in Belagavi have registered a case against 30 Hindu activists and detained a few.
The police department has also deployed a platoon of the Karnataka State Reserve Police (KSRP) near theatres. Belagavi South constituency BJP MLA Abhay Patil condemned the release of the movie and urged to stop exhibition of the movie.
"They should understand the feelings of the people and stop the screening of the film. Release of such movies will spoil the atmosphere in the society. The protest has begun today. Women are opposing the release of the movie, the distributor must stop shows," he said.
'Pathaan' has been released across that state and is being screened without any trouble in other regions, including capital Bengaluru.