Houston Konkan Catholic Association (HKCA) celebrates Monthi Fest
By Clarence DCruz

Pics By Sonia Fernandes and Andrea Kenny

Bellevision Media Network


Houston, 22 Sep 2022: Houston Konkan Catholic Association (HKCA) celebrated Monthi Fest on Saturday, September 10, 2022 at Holy Family Catholic Church in Missouri City, Texas, USA. The mass was celebrated by Fr. Joy James O.S.H. assisted by deacons present. Statue of Infant Mother Mary, beautifully decorated on the altar by Elveera Periera/Diane Pinto/Nelopher D'Silva and the Novem was blessed by Fr Joy at the Mass. The readings were read out by Chris Pinto and Sheryl D'Souza. Cantoring in between readings was done by Joshua Moras. Offertories were offered by Allwyn Furtado and family. After mass, the community went in procession singing "Sokkodd Sangata Melleam" to the adjoining parish hall to offer flowers to Mother Mary. "Moriek Hogollsiam" was sung while flowers were offered by one and all.
The evening event commenced with MC's Anand and Meryl Pinto taking over the proceedings and asking the attendees to take their respective seats. President Ivan Dsouza then extended a warm welcome to all the attendees and also introduced new members of HKCA. Fr Joy then lead the gathering in prayer and asked the Lord's Blessings on all those present.
Thereafter Novem arranged by Lidwin Machado and Ronald Crasta was served to everyone present. There were also refreshments served in form of samosa and Tea (Chai) /Tang.
Cultural program soon commenced with an energetic dance to Bollywood numbers performed by Anessa, Trinity, Kiera and Kien. This was followed by a Skit on Mother Mary's Life enacted by young adults Rachel, Nicole, Reanne, Aiden, Ava, Roshelle, Xaria and Xeandra. Thereafter there was a rendition of popular Konkani songs "Hauv Yetham go ghati devonn", "Suryacha Kirnani" and Baila medley songs with guitar led by Michael Moras and vocals by Allen D'Souza, Matthew D'Souza, Yamitha Sequeira, Ivan D'Souza, Jessy Carvalho and Nisha D'Souza. The audience was encouraged to join in with dancing on the floor and soon there was a large crowd grooving to these numbers. There were also spot games for kids, women and men conducted in between the cultural events and prizes given.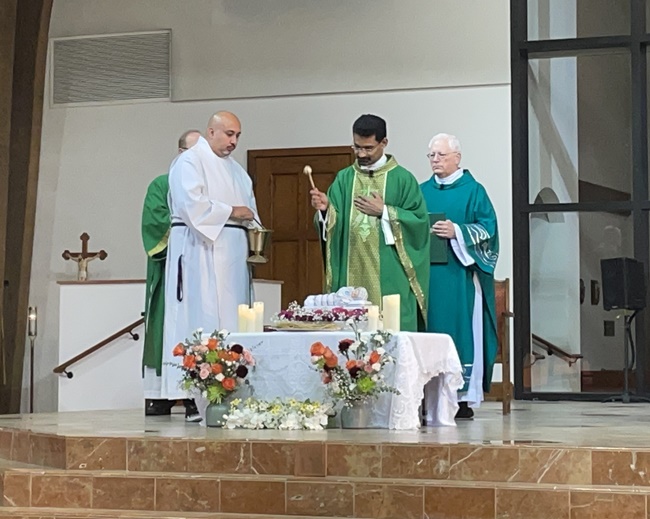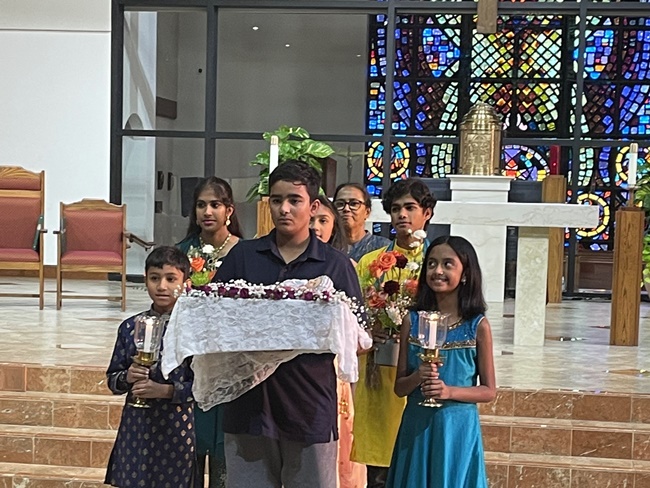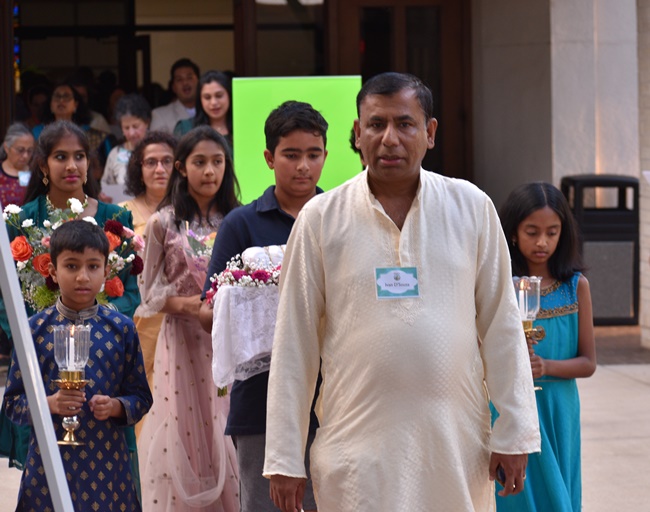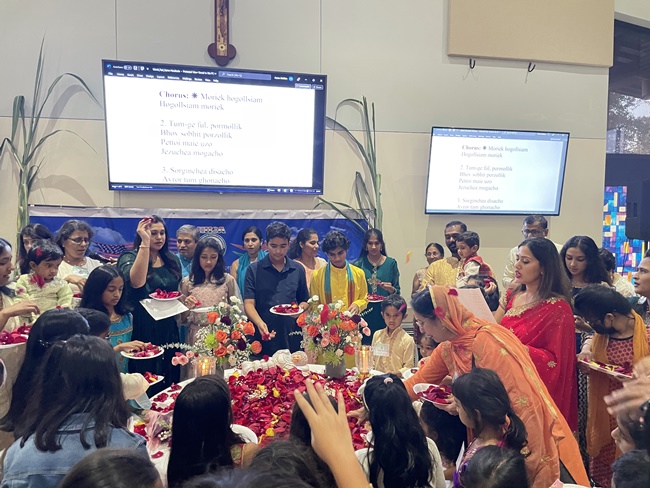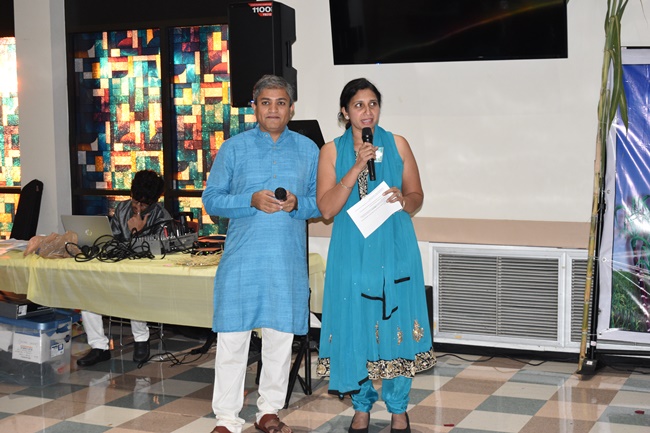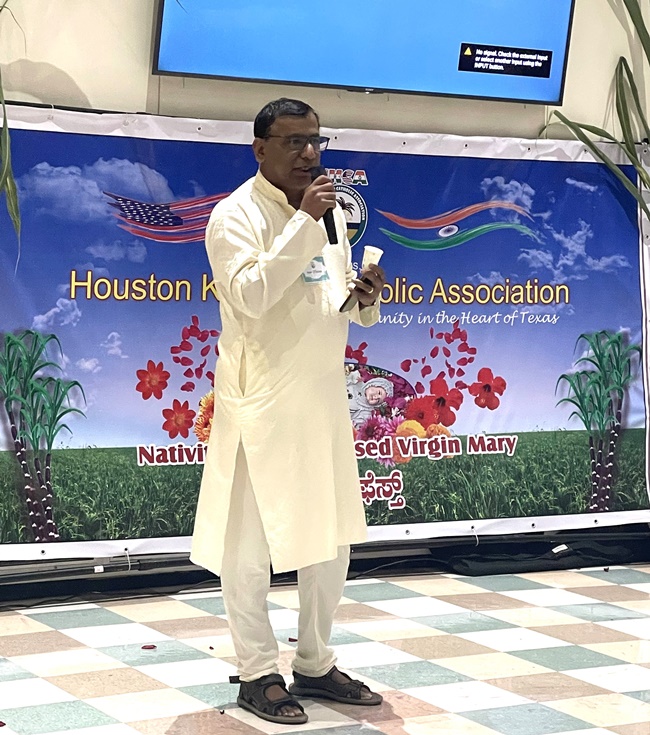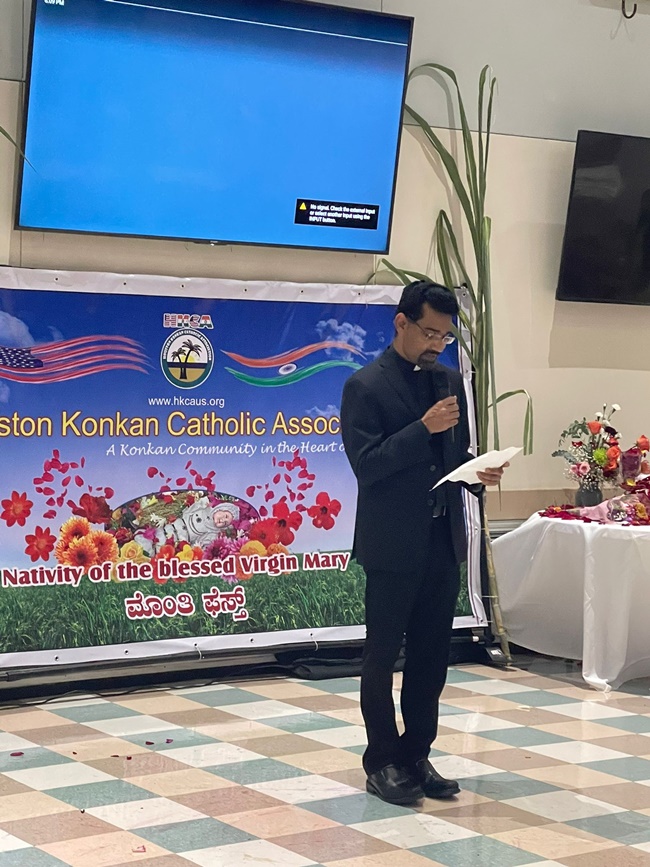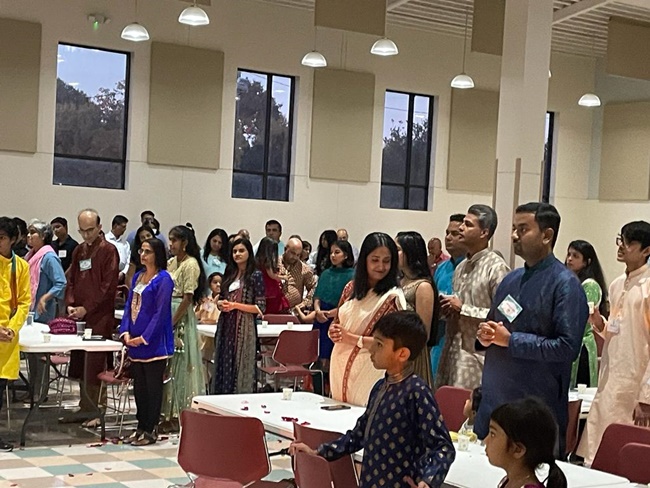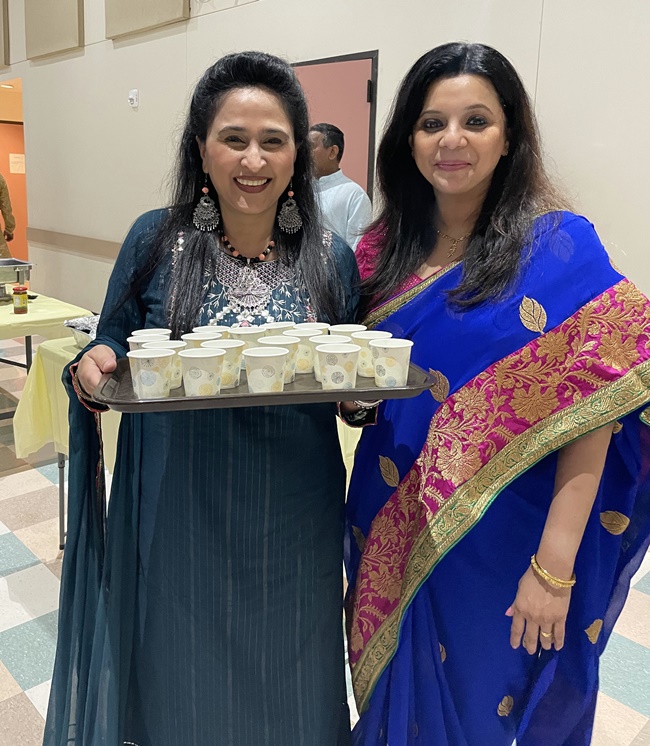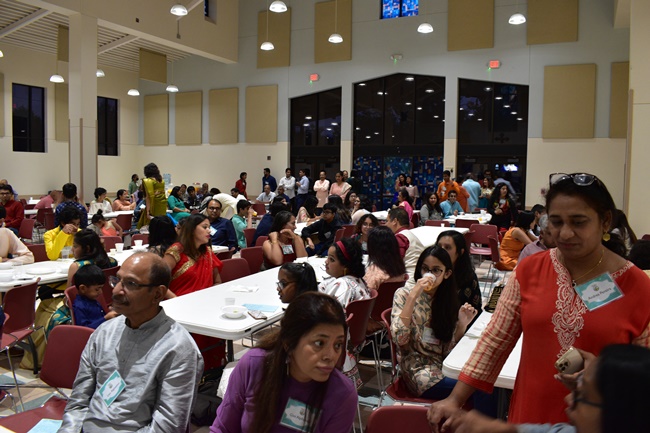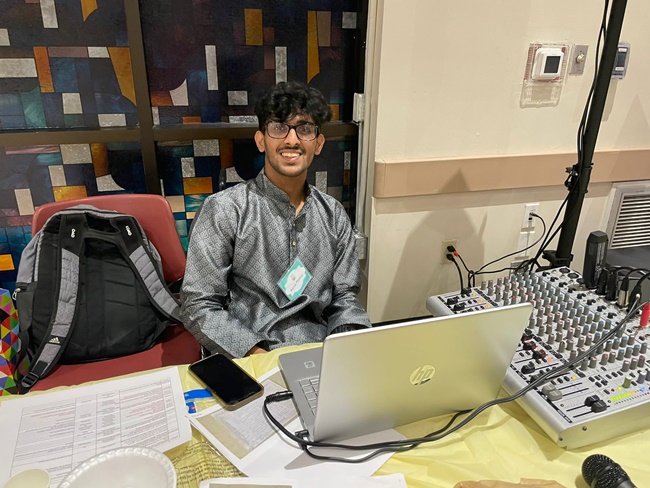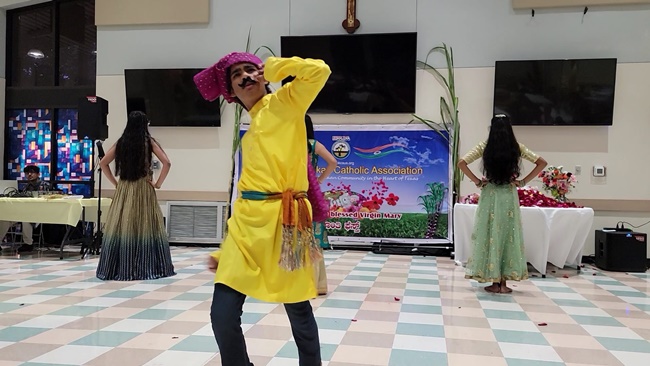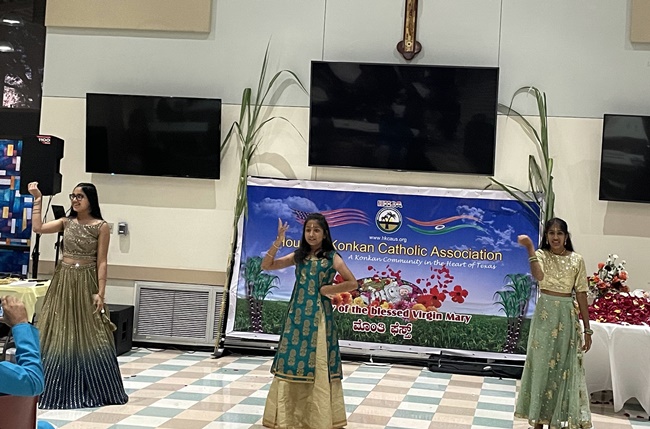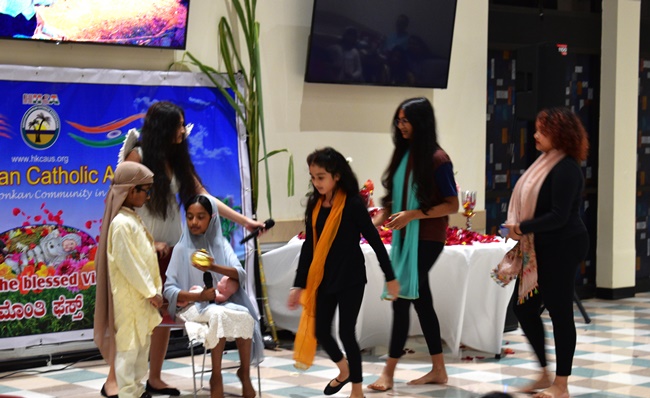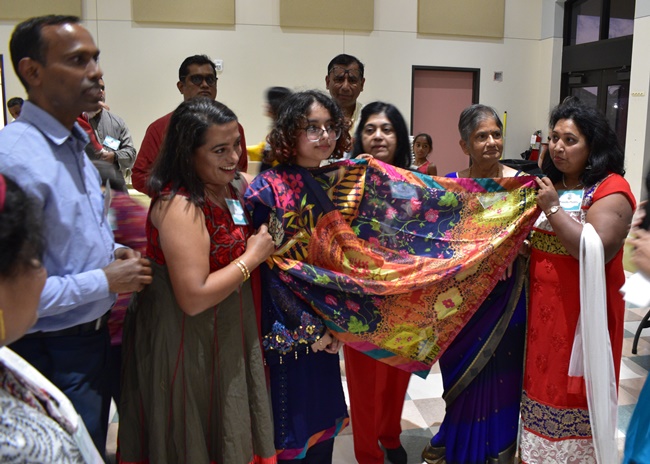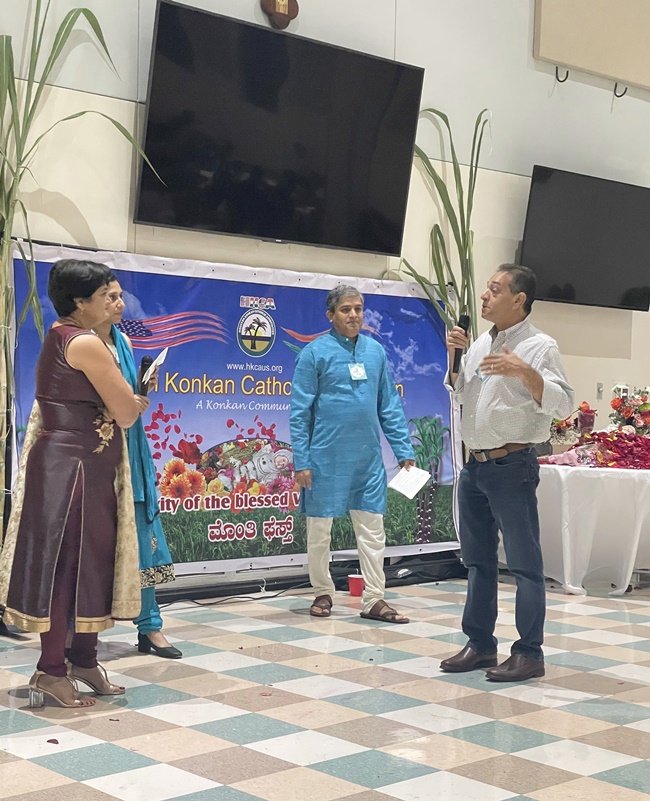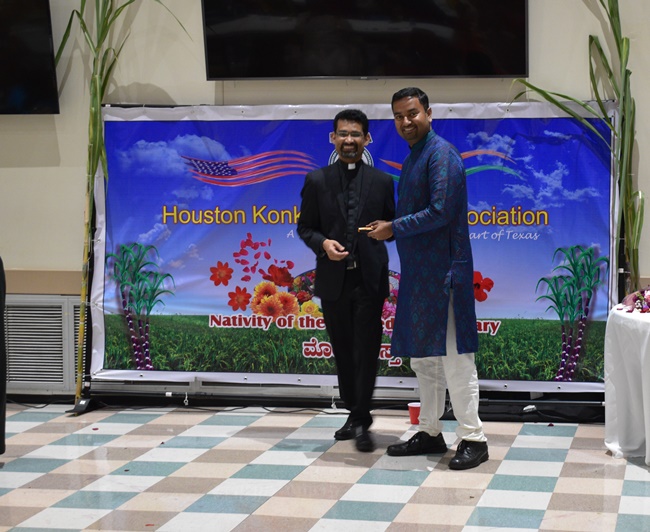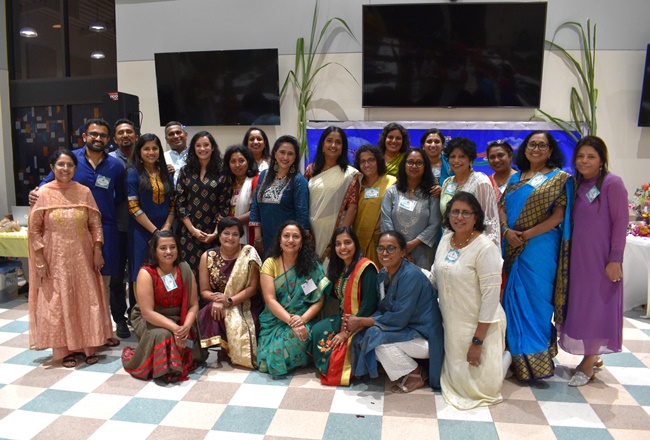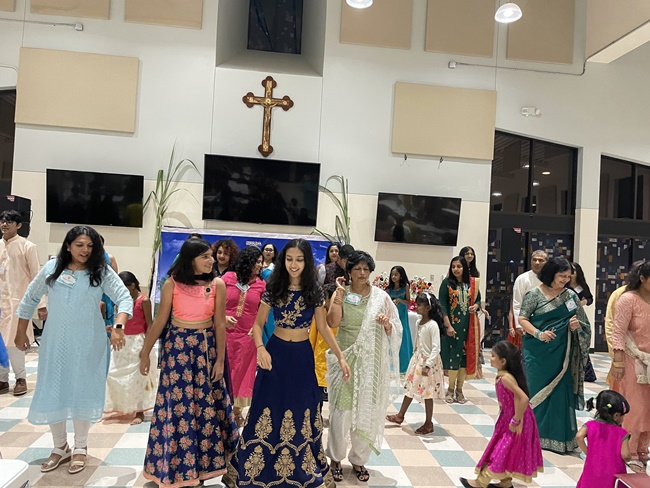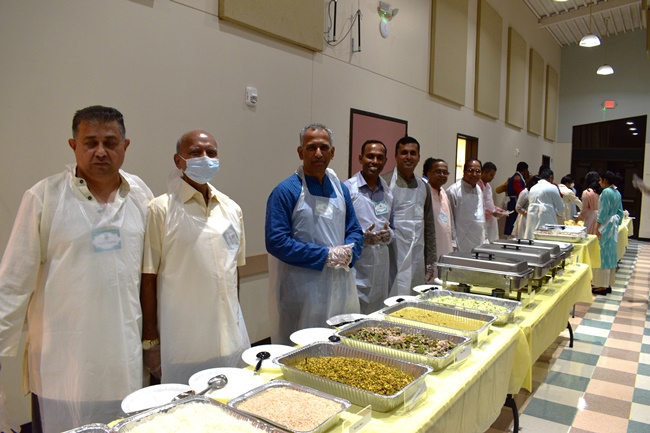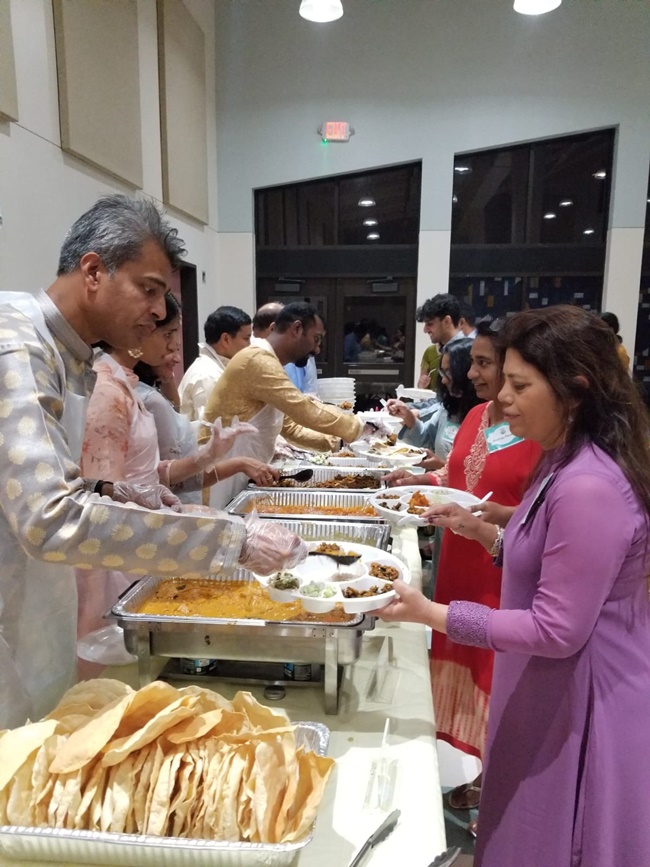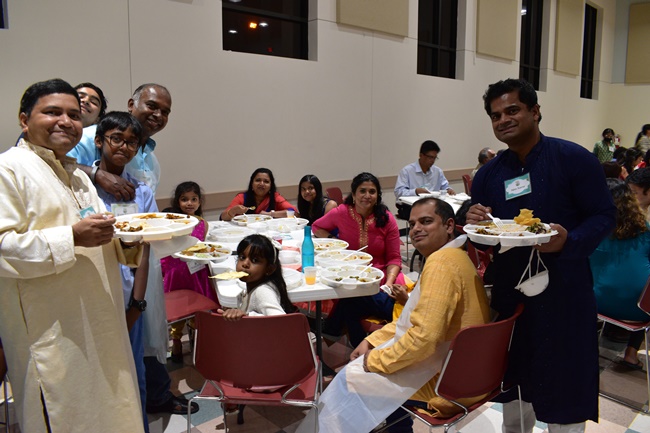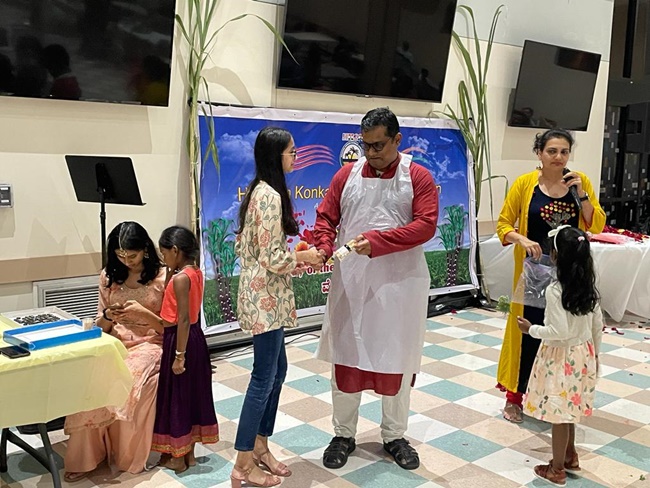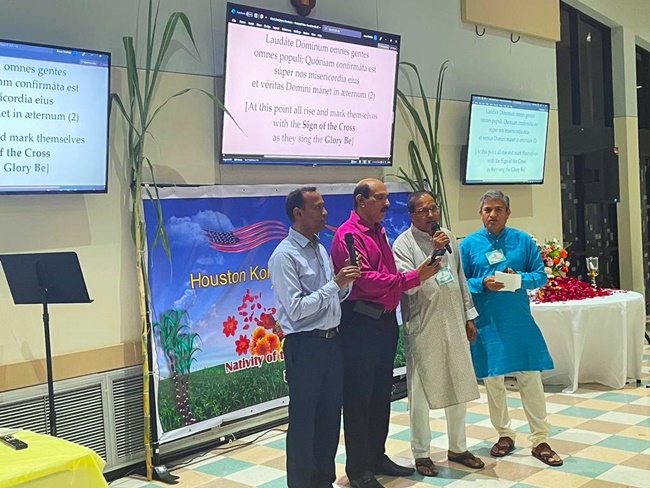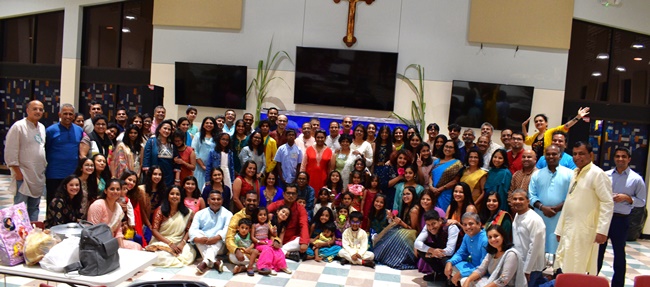 Allen Carvalho then thanked the people who had prepared dishes for the Monthi Fest event. DJ Aaron Mathias then played out some enchanting English and Hindi numbers to the delight of the crowd who took to the dance floor. There was also line dance performed by the crowd.
It was then time for Dinner. All the food was authentic Mangalorean dishes cooked by members from the Food Committee coordinated by Ancy D'Souza. There was a sumptuous vegetarian spread consisting of Rice, Kuvallo Curry (Ash Gourd), Karathe (Bitter Gourd also known as Karela), Tendli with Sone (Gherkins and black chick peas), Vegetable Kurma (Veg curry), Moong sukkho (Green gram), Mogem Losun Meri (Indian Cucumber curry), Bendaan (Okra dry), Karamb (Cucumber salad with coconut), papad and pickle. Delicious Pasta was also served. For dessert, Vorn, a traditional Mangalorean sweet dish, was served. Children were also treated to some delicious ice cream.
After a hearty meal, the entire community stood and sang Laudate Dominum led by Alphonse Lobo, Maxim Pereira and Michael Valdar.
Vice President Daniel Sequeira than delivered the vote of thanks and thanked all the committees and volunteers who had helped with their valuable time and energy to make this event successful. Fr. Sunny Joseph O.S.H. then spoke a few words and remarked how he was pleased to see HKCA gather as a community and celebrate Monthi Fest event every year.
Thereafter Bingo or Housie Housie was conducted by Nisha D'Souza and prizes were given out to the winners.
The event then concluded with group photographs being taken. Photographers Sonia Fernandes and Andrea Kenny covered the event.
Sugarcane samples provided by Maxim Pereira and Haldi Kole (Turmeric leaves)/Curry Leaves provided by Prescilla Madtha were made available for anyone interested to take home.
Indeed, this was a beautiful celebration of the nativity of Mother Mary and the event was liked and appreciated by all those present!
Anyone wanting to join HKCA can do so by going to contact us section on HKCA website at https://www.hkcaus.org/houston-konkan-catholic-contact-us/ and sending us your details.