Muddhu Thirthahalli chosen for Late Joseph, Mary Pinto Niddodi Memorial Young Writers Award
- Media Release

Udupi, 22 Nov 2021: The Catholic Sabha, Uudpi Pradesh has chosen the young writer Vitasha Riaya Rodrigues (Muddhu Thirthahalli) for Late Joseph and Mary Pinto Niddodi Memorial Award 2021.
Vitasha Riya Rodrigues has been contributing regularly stories, poems and articles to Konkani and Kannada papers and magazines under the pen name 'Mudddhu Thirthahalli' since the last eight years.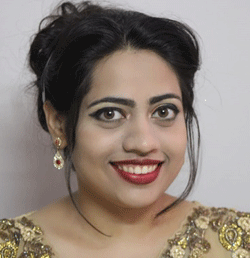 So far Muddhu Thirthahalli has published 6 books: 'Hu Gonchalu' (Poems and Stories-2006), Kanana Kalarava (Poems-2008), Eshtu Bannada Irullu (Poems-2010), Ondu Chandrana Thundu (Articles-2011), Kaada Hadhiya Hugallu (Novel-2013), Kshamisalaguudilla Kshamisi (Poems-2018). Her novel Kaada Hadhiya Hugallu has been adapted into a movie.
For her literary work, Muddhu Thirthahalli has been awarded with Karnataka Sahitya Academi Prashasthi, Kavyananda Prashasthi, Bendre Grantha Bahumana, Kannada Sahitya Parshattina Aralu Prashasthi, Kariayanna Datti Puraskara, Sharada R. Rao Datti Puraskara, Gangamma SomappaBommai Aralu Moggu Prashasthi from the Karnataka Chief Minister Basavaraj Bommai's Pratistan, Kannada Shree Prashasthi, Vidyasagara Bala Puraskar, Advisor Prashasthi, Kerala - Kasargod Saanskriti Prashasthi, Award from Shivamogga Women and Children's Welfare Department. She also secured first prize in the State level poetry competition held by Kannada Prabha paper in 2012.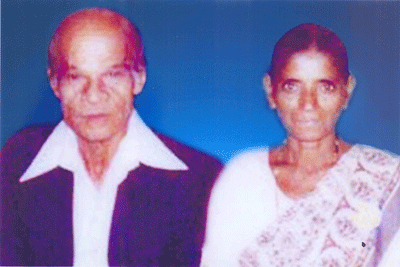 In 2010, Muddhu Thirthahalli presided over the first state level children's literary conference.
Muddhu Thirthahalli will be honoured with Late Joseph and Mary Pinto Niddodi Memorial Award on 5 December 2021 at the Milagres College Hall, Kallianpura during the conference of Konkani writers organized by the catholic Sabha and 'Amcho Sandesh' monthly magazine. This information was provided by Dr. Gerald Pinto.