Udupi: No religious services in Churches till June 30
Udupi, 09 Jun 2020: According to a circular issued by Bishop of Udupi diocese Dr Gerald Isaac Lobo, there will be no religious services in churches till June 30 in Udupi District.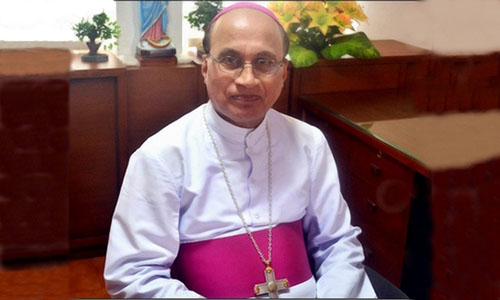 The circular issued by the Bishop said that even though the government of Karnataka has allowed the churches to resume worship and other activities from June 8, considering the health and safety of the people of the district, there will be no common worship and other religious activities in the churches of Udupi till June 30, 2020.
However, the devotees are allowed to visit the churches for personal prayer but with necessary precautions.
The decision was taken by United Christian Forum for Human Rights in a meeting held at Bishop's House on Tuesday, June 9
Heads of the Udupi Catholic Diocese, United Basel Mission Churches (UBM), Church of South India (CSI), Full Gospel Pastors' Association and leaders of other churches were present in the meeting.