Dubai: Sabitha Mathias, Aenson Mathias march into GVOM finale
By Ronald DSouza

Bellevision Media Network


Dubai, 30 Sep 2018: It was a festive mood to the Konkani Music Lovers of UAE. Enthuastic Music lovers from all over UAE were gathered to witness One of the finest and Well organized event "Gulf Voice of Mangalore – Chapter 6" – UAE Semi Final which was held in Emirates Theatre Dubai on Friday 28th September. In a well organized and as expected in a Tough Competetion Sabitha Mathias from Mother of Sorrows Church, Udupi and Aenson Mathias from St.Anne's Church Thottam are emerged as winners in Female and Male Catogory respectively. They will be Travelling to Kuwait for Gulf Voice of Mangalore – chapter 6 to represent UAE.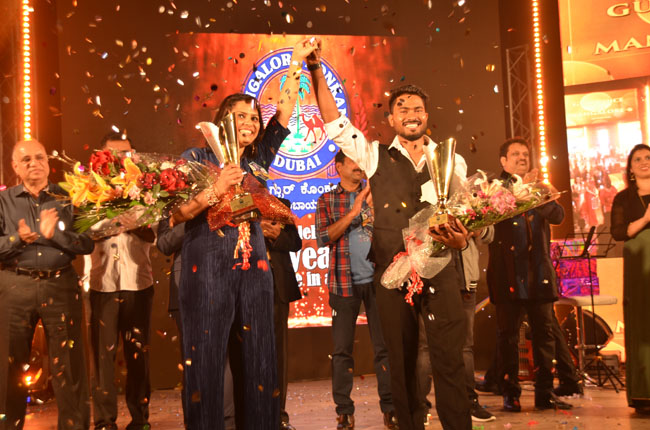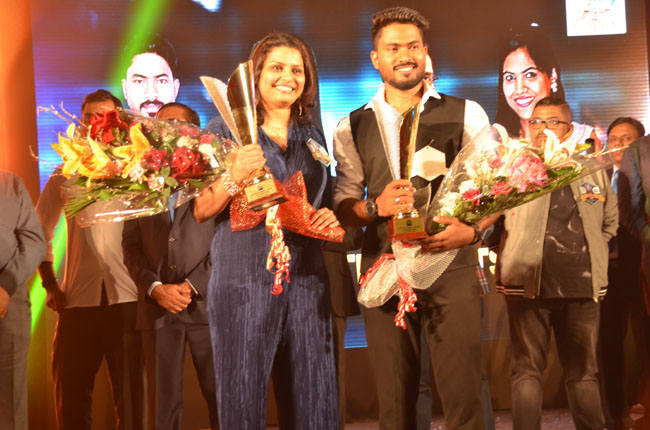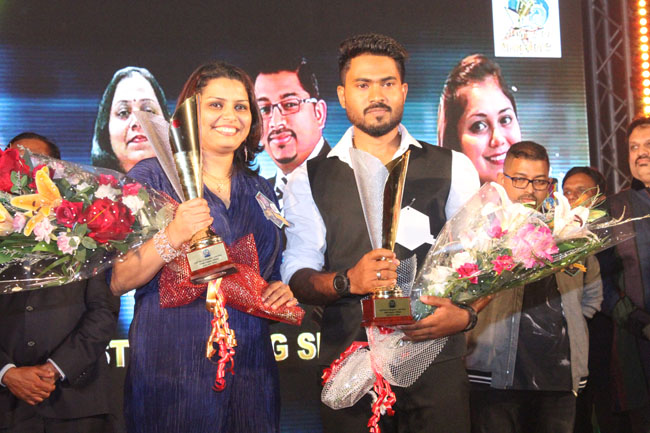 After the stupendous success of Five Seasons of Gulf Voice of Mangalore [ GVOM ] which are superior than previous one and broke all the previous records season after season, Season-6 semi final was organized by UAE's top rated Mangalorean Community Association Mangalore Konkans on Happy and Proud occasion of it's 30th Anniversary is presented under the Banner of Maestro Events LLC.
Mangalore Konkans which has completed 30th Glorious years of its existence was started with a small beginning by Visionary and Enthuastic couple Mrs Hilda Pereira and Late Jerome Pereira had started Mangalore Konkans on October 28, 1988 with the help of other 28 similar thinking Konkani Lovers and under the leadership of Mr Jocelyn Mascarenhas with a soul motto of Promoting Konkani Language and Culture among the Mangalorean Diaspora.Today Mangalore Konkans is grown as a Big Giant in UAE as well as in Mangalore through their array of activities aimed at the general welfare of Mangaloreans in UAE and Mangalore without diluting the original objectives.
Besides organizing any program, Mangalore Konkans is very punctual on its timing.Continuing its tradition this programme also started at sharp 05:30 Pm with welcome by compere Floyd Kiran.Programe has kick started traditionally by Lighting the Lamp by Fr Maxim cardoza, Parish Priest of Jabel Ali Church, Mr Micheal D Souza – Dunes Hotels Apartment, Mr Walter Nandalike, Mr Gilbert D Souza, Mr Joseph Mathias, Jocelyn Mascarenhas Founder President Mangalore Konkans and James Mendonca, Present president of Mangalore Konkans. Fr Maxim cardoza was honoured with Floral Bouquets by Mangalore Konkans President James Mendonca.
After the short Inaugural program 12 Semifinalist entered the auditorium in Grand and Ever Remembering procession with India and UAE flag Bearers in GVOM Ist Chapter Winner Vinay Lewis and GVOM winner from UAE Ivan Fernandes in front followed by Judges of the Programe. Once all the Contestants and Judges Occupied their designated seats Nathional Anthems were paid to show our respect to both UAE and India. A Short prayer dance was performed by Klasical Rhythms. After the completion of GVOM Theme song it was the time for the entry of Master Compere Roshan D'Silva. He has done full justice to his versatile qualities with a grand entry for the evergreen song of Late Wilfy Rebimbus Hanv Yethan Go Ghati Devon sung by himself with thunderous and non stoping applause from Audience.He has given the brief Introduction of Judges followed by Video presentation of their profiles. Judges for the night Mr Adrian Gomes-Kuwait, Mr Sidhanath Buyao-Goa and Mrs Anitha D Souza – Bela were escorted to stage by James Mendonca, Lawrence Mendonca and Alwyn Pinto and welcomed them with Floral Bouquets. Competetion Rule books were handed over to judges by Mr Ronald Sequeira who was the Co ordinator for Judges.
Roshan D Silva briefed the rules of this reality show to general audience .Once all the formalities were completed the stage was thrown open to contestants.The first performer of the evening was Jessica Fernandes with her foot tapping number Hai Maka Kai Nozo of Late Wilfy Rebimbus from Volume 17 which gave a perfect start to this toughest Reality Show.IInd contestant Priya Menezes Lobo rendered her voice to Alwyn Noronha Bajpe's Fondar Thuja from the Album Bhangra Mani without doubt a Most sentimental and a Must sing song for all comepetetion. 3rd Contestant Sabita Mathias Finalist of GVOM Chapter 5 and Vateran of Previous GVOM's and with her never say die attitude sang Bharath Matha a number from Arthur Pereira from the Album Taram, 4th Contestant Sherin Angelita Walder a dark horse and talk of the Town for the competition beautiful sang Tujya Fondar by Lancy Henry Moras from his Album Milan Mogachen putting her Complete sentiments to the song. 5th Contestant Fabella Pinto beautifully sand Tutlen Sopan by Maxim Pereira and Canute Mathias from the Album Bhognam-Vol 6 and 6th Contestant Cresilla Rodrigues sang Sopnelya of LAR Taccode from Anita D Souza's album Yaad. All the contestants are performed much much above to their Level. They made audience left stunned with their Top standard melodious singing and given a very tough time to judges to select the best one. Once completion of Ladies Round Roshan has given a special presentation about Childrens and Parents.
With the top class well organized performance from females , audience were looking forward to male section to enjoy the singing.Ist in line Jeevan Edward Vas a veteran of Many GVOM's started the male singing round by beautiful number Kalza Gaaz by Panchu Bantwal from the album Kalza Gaaz by Maand Sobhan. Jeevan's control of Voice and variety got good accolades from Public. IInd Contestant Aenson Mathias a surprise package in GVOM surprised all the audience with his variation and style of Singing for the Song Randollen Rondop by Amar Cha Fra D Costa from Maand Sobhan's Vol-1.Aenson's performance put judges also in Surprise. 3rd Contestant Alwyn Mendonca sang Avghad-Air India a sentimental song of Melwin Peris from Album Moga Uzo in which he succeded in bringing back the sorrowful memories of Air India Flight crash in Mangalore. 4th Contestant Crowd favourite Avith Lobo beautifully sang Chinta Sodan from Melwyn Rodrigues from Maand Sobhan album Ganvgo Cheddva Mhozo Ganvgo. 5th Contestant a new Entry to GVOM Linford Oliver Quadros sang Ten Yevnchea Vella by Wilson Kateel from album tem yevnchya Vella by Ajith Peter D Souza and 6th Contestant Flavan D'Souza sang Theess Mathi by H M Pernal from Album Thembe Thembe by Kevin Misquith.Audience made life of compere Roshan D Silva in male singing round very difficult as they gone berserk after each performance with their continuous applause.
After both female and male rounds of slow number it was the time to listen some fast numbers from Contestants. To change the mood of Audience Roshan D Silva started a foot tapping number to get ready for IInd round. All the contestant made audience to dance from their seats with their beautiful performance.In this round in male section Jeevan Edward Vas sang Jam Zaalon of Melwyn Rodrigues from Album Paizannam of Maand Sobhan, Aenson Mathias sang Mariyola of Irine D Souza from Anil D'Sa Pangla's album Havn Tuzoch Mora Pasun, Alwyn Mendonca sang Yore Pavsa of LAR Taccode from Adolf Jayathilak's Ye Mana album, Avith Lobo sang Kalzathar of Kevin Misquith from album He Jeen by Kevin Misquith, Linford Oliver Quadros sang Yego Mary by Yashwant D Shakthinagar from Vozran Mothiyan by Maand Sobhan and Flavan D Souza sang Hathanth Ghevun Guiter by Royston Pinto from the Album Tujhe Kathir by Royston Pinto.
In Female category Jessica Fernandes sang Yo Moga by Vincent Alva Pamboor from Album Yo Moga by Prashanth Sequira & Nelson Mathias, Priya Menezes Lobo sang Chedun Mumbaichen by Legend Henry D Souza fom his Album Konkani Super Hits Vol-3, Sabitha Mathias sang Dadbadtha by Ralph Paul D Souza from the Album Chintnam by Band Charitra, Sherin Angelita Walder sang Kaaliz Gutur Kartha by LAR taccode from Album O…La…Re by Shilpa and Stephen Cutinho, Fabella Pinto sang Disco by late Wilfy Rebimbus from Wilfy Rebimbus Volume 3 while Cresilla Shanthi Rodrigues sand Raat Aichi from LAR Taccode from the album Xetam Merer by Adolf and Lavita.
For all the songs music was beautifully arranged by Band Open High a new Bank Lead by Young and Energetic Joston Pereira.They had mesmerized the audience with their heart filling music with Eldrich D Souza on Base Guitar , Jaison Tacode on Lead Guitar , Sameer Bhai on Rhythm Pad , Roshan Kinnigoli on Drums , Preema D Souza on Box Guitar and the Maestro Joston Pereira himself on Key Board .Konkani music world knows Preema for her versatile singing.Today she has exhibited her Instrument playing talent as well.It was evident from the performance by Band Open High that they had devoted their lot of valuable time for this show.They had not left any stone unchecked for the success of this event.

After completion of singing rounds small stage programe was organized to honor the people behind the success of this great reality show. Accordingly all the 12 Semifinal contestants were honoured followed by Band Leader Joston Pereira. President James Mendonca has honored Sound Incharge, All the Sponsors, Media and Photo Faculity for their services and contribution for making this event grand success.
After all this it was a time for celebration.Mangalore Konkans Celebrated their 30th year of existence. Mangalore Konkan's theme song was played along with wonderful services they had rendered to the society on Video. All Mangalore Konkan's members came on stage to cut the Huge decorated cake. President James Mendonca gave a emotionl speech explaining the contribution of Mangalore Konkans to the Society and also he has proposed vote of Thanks. Annivarsary cake was distributed to all the audience present.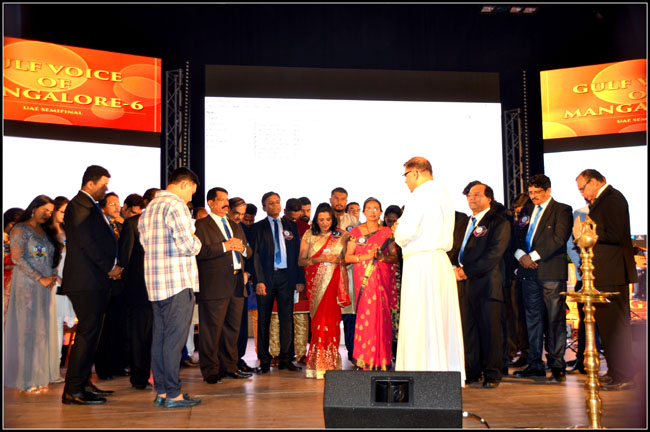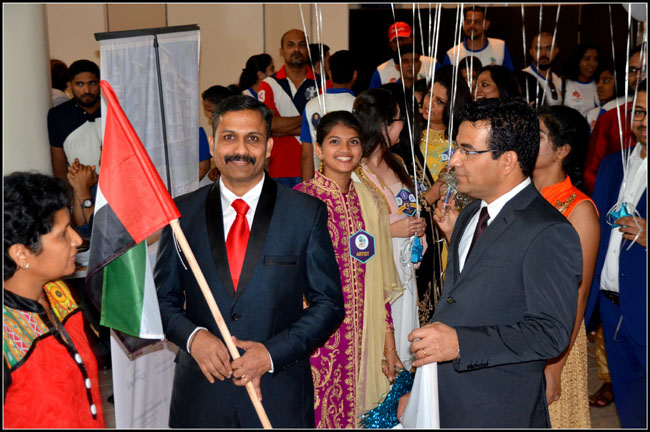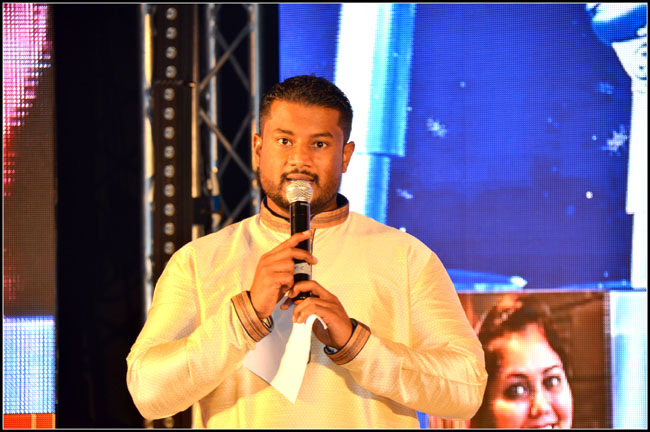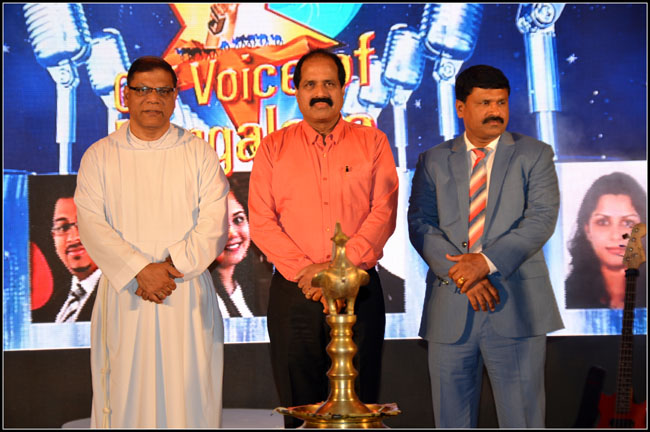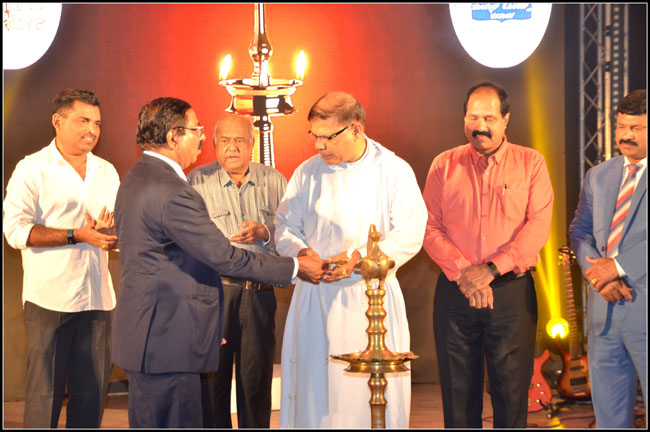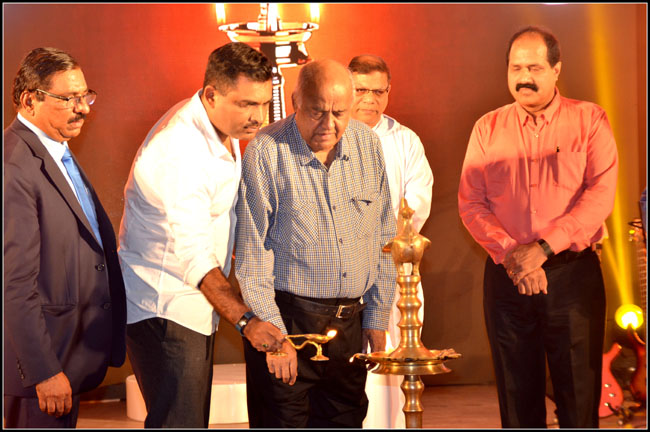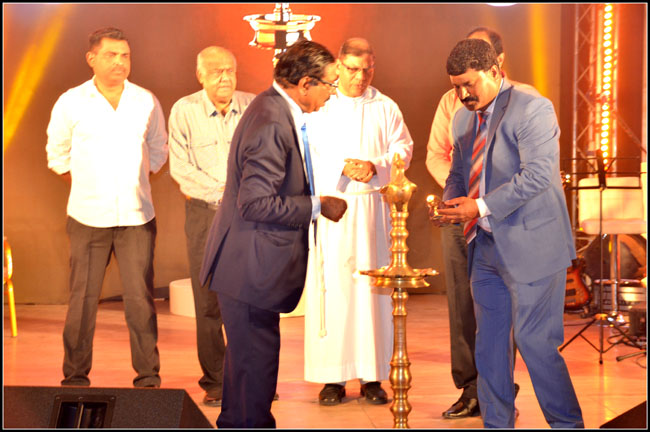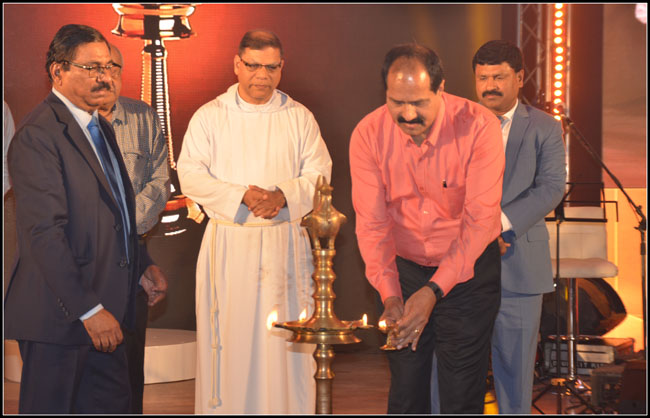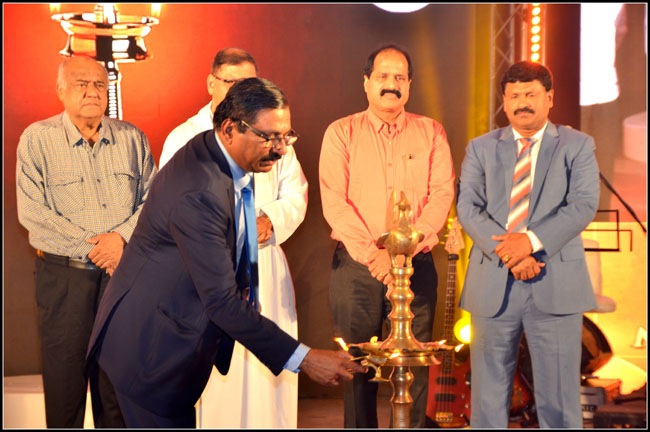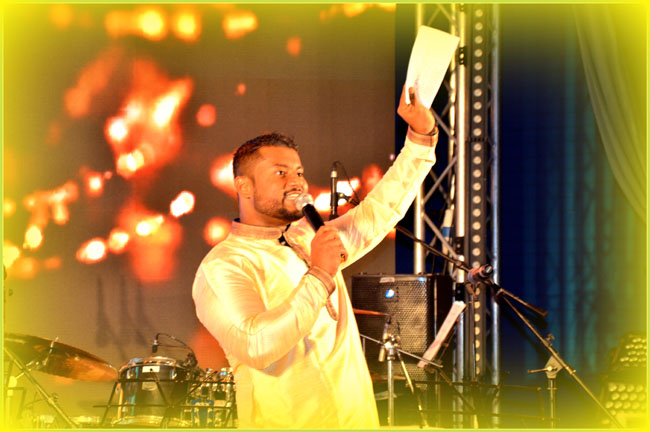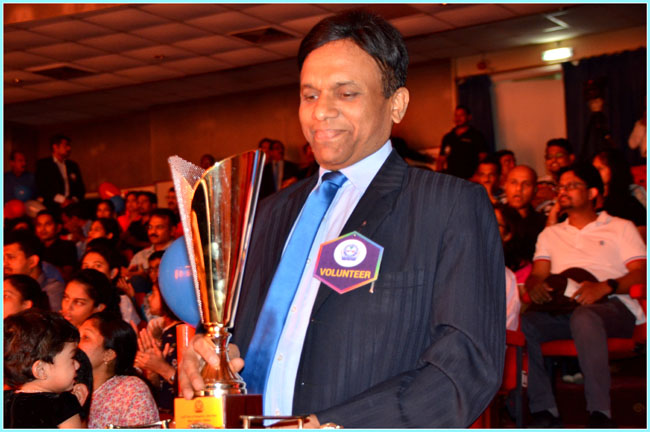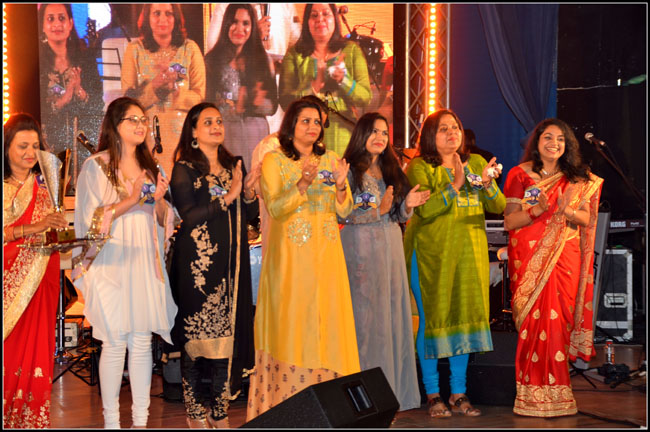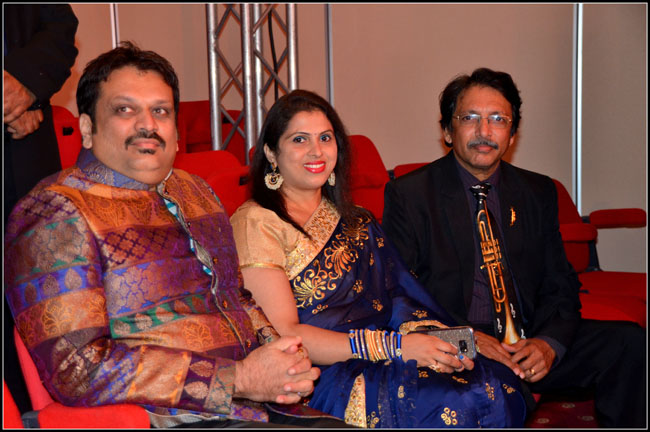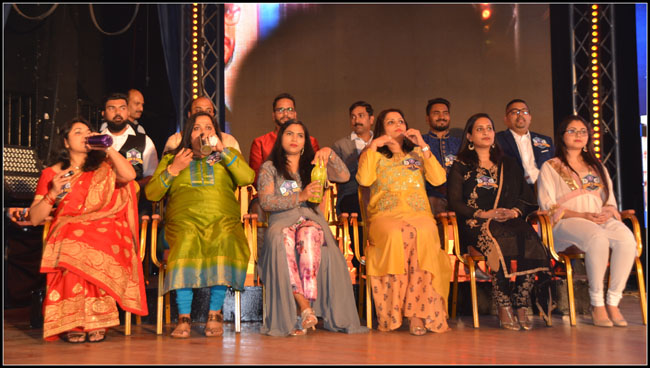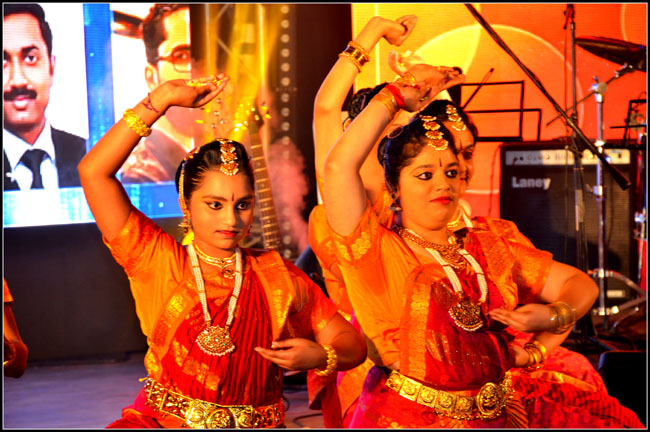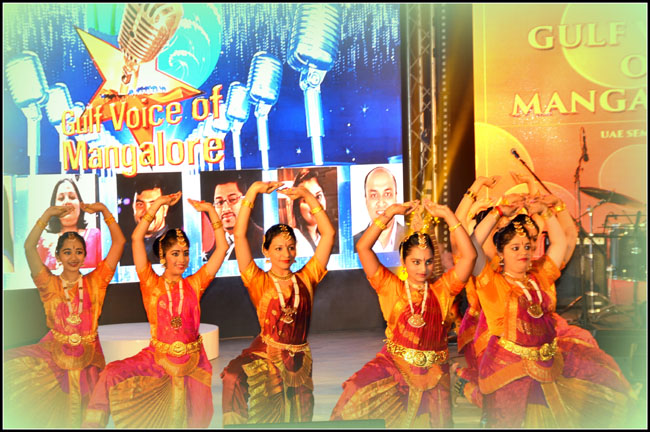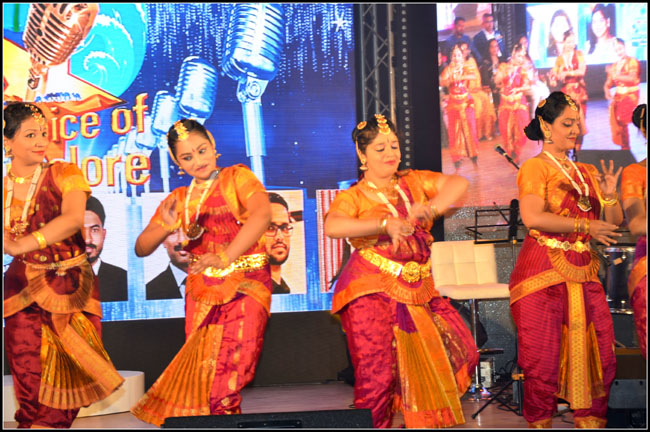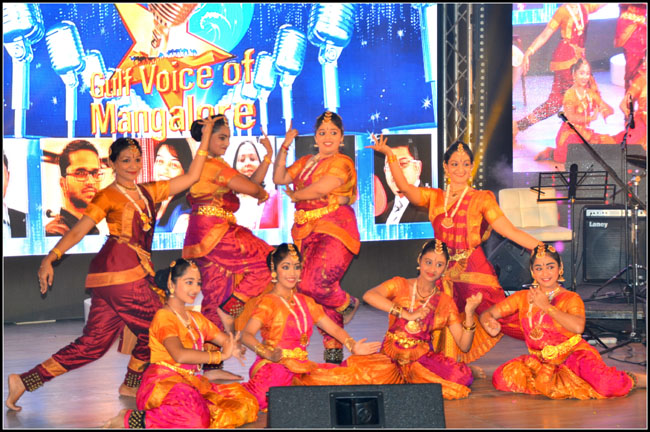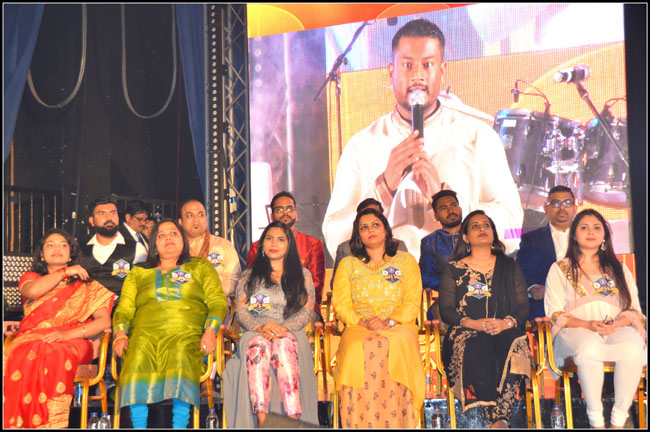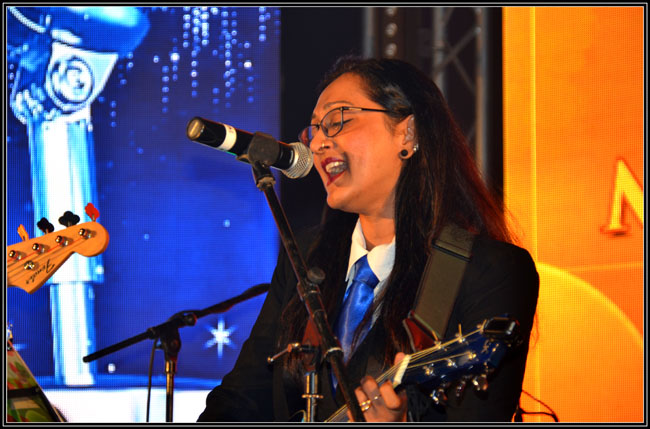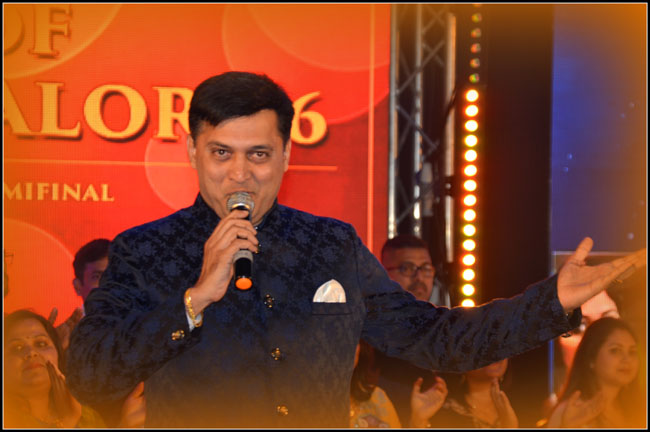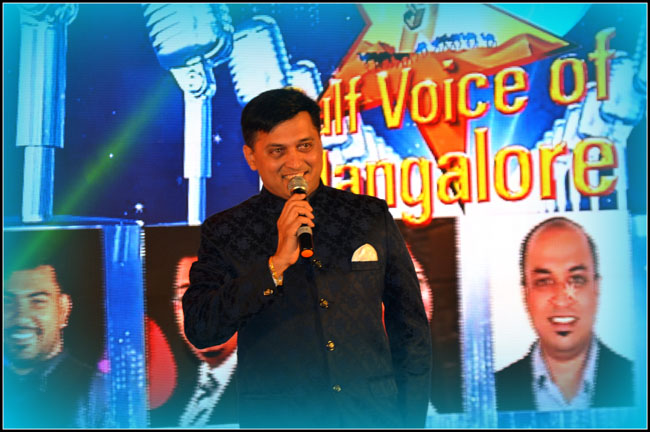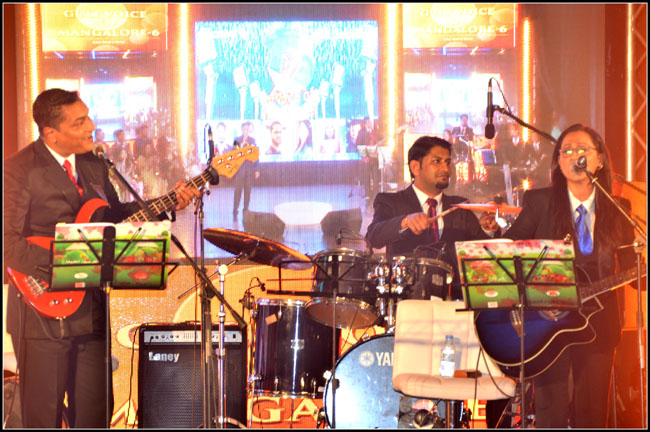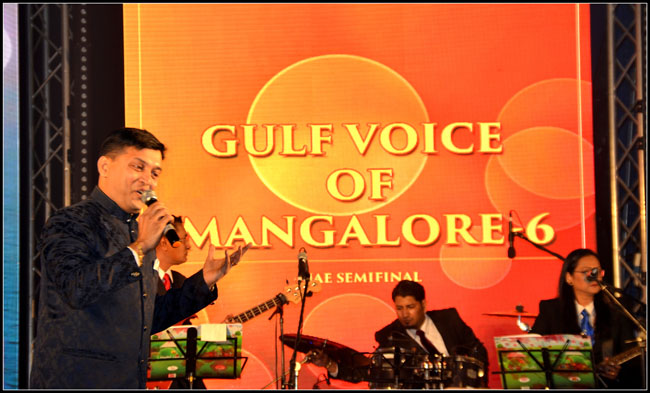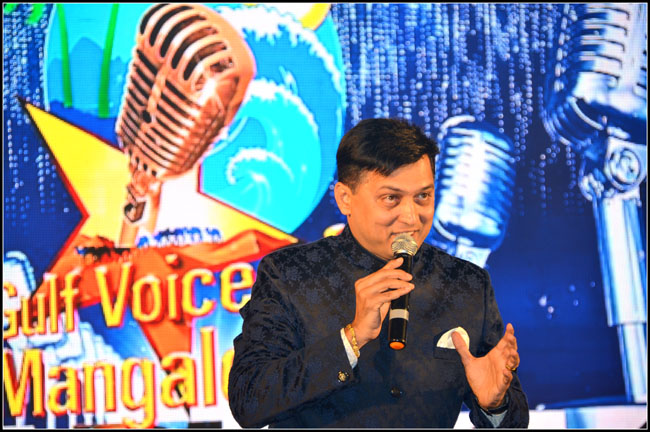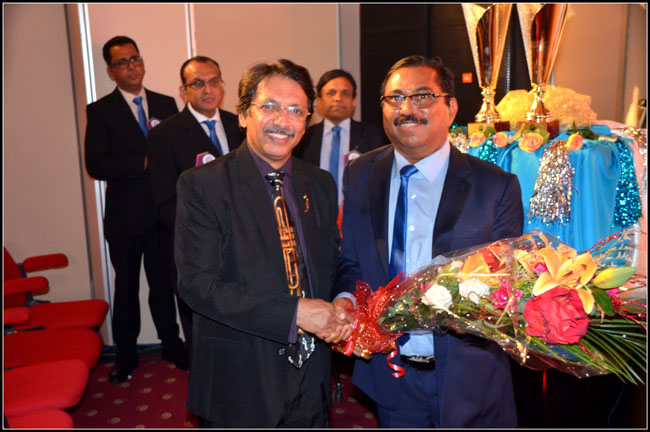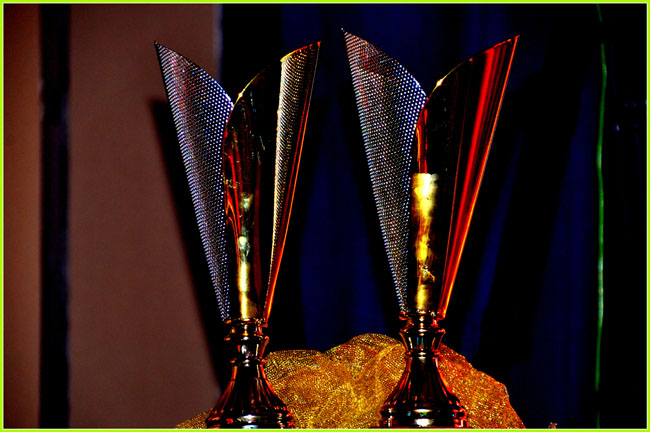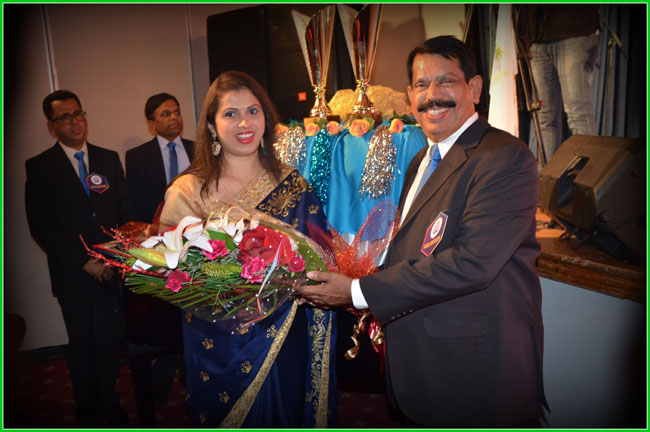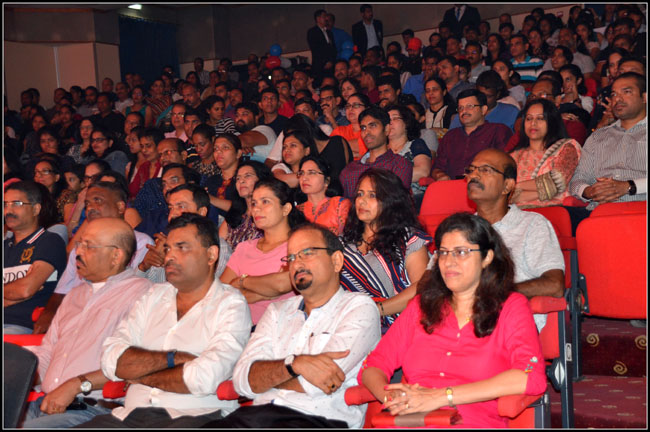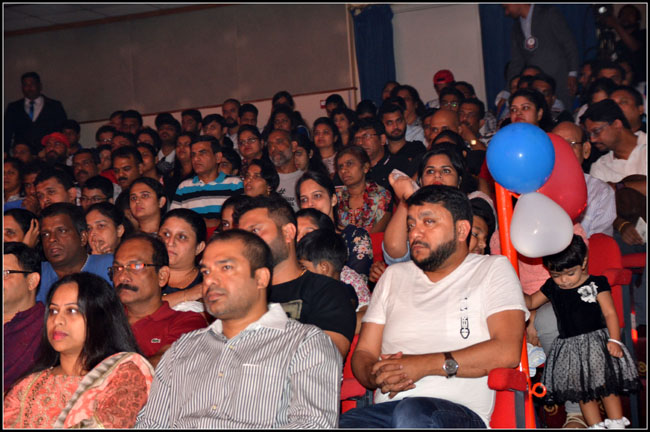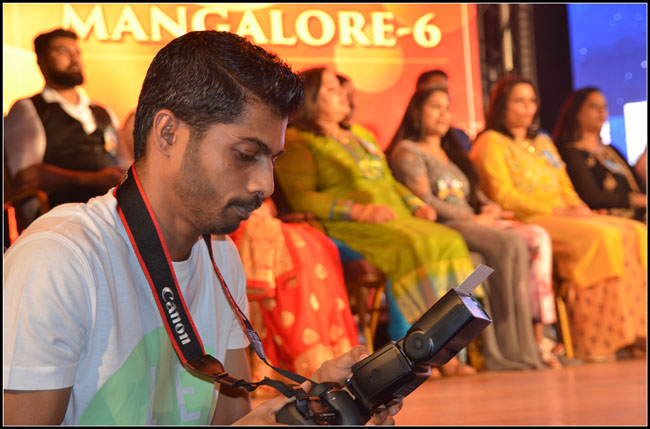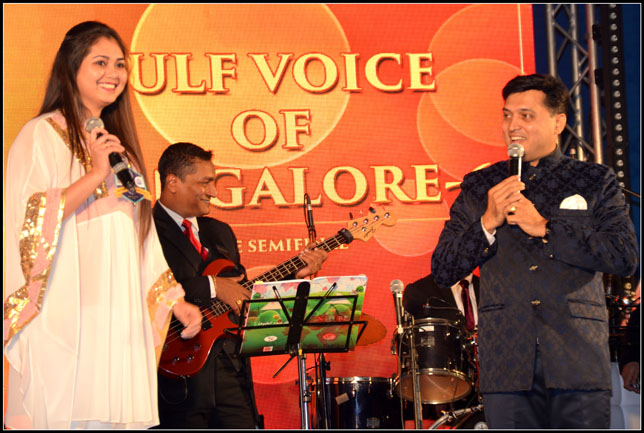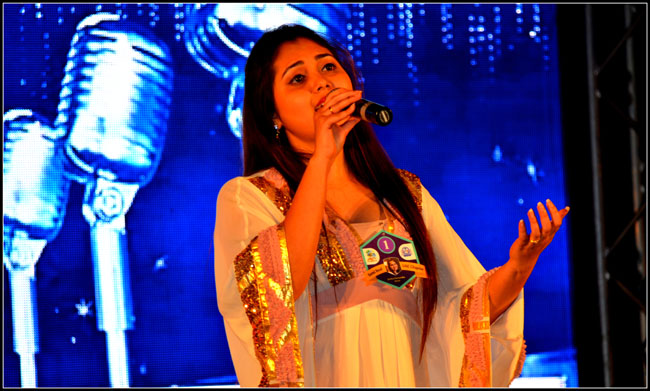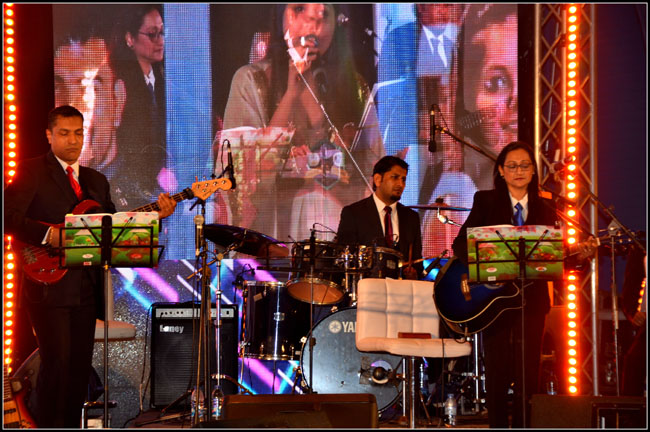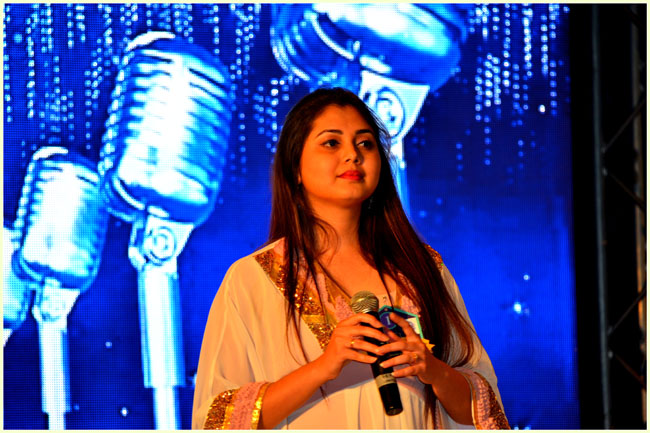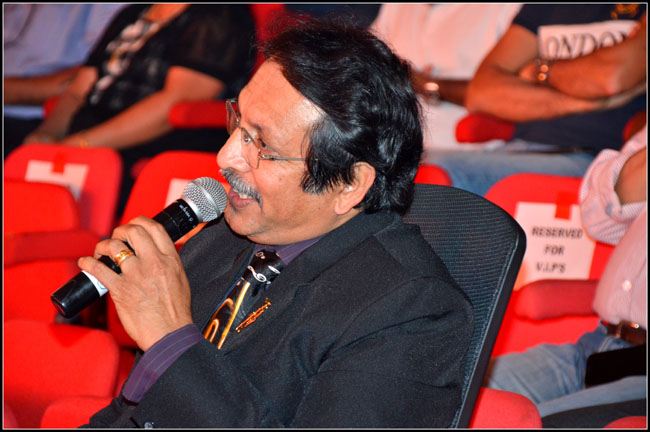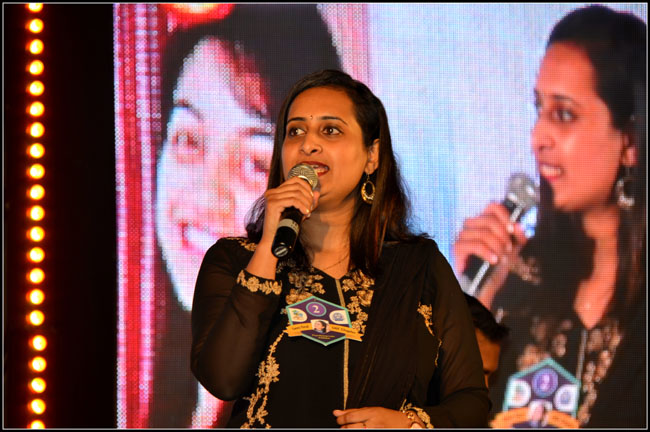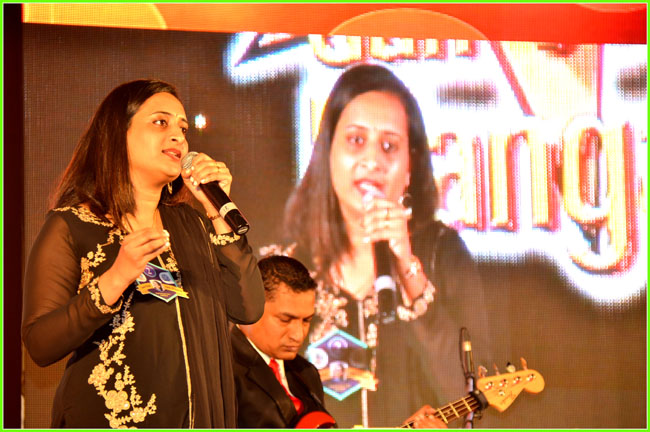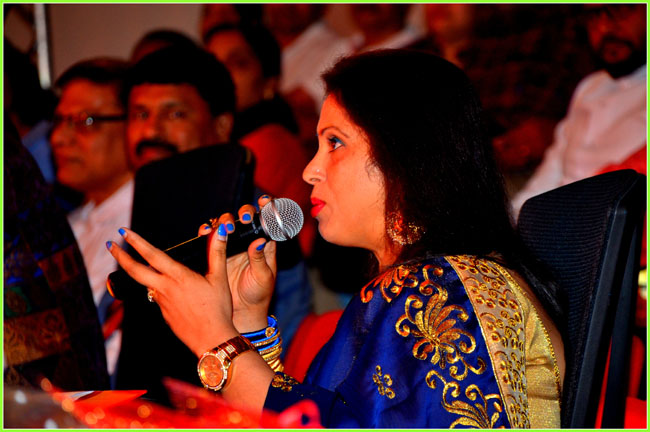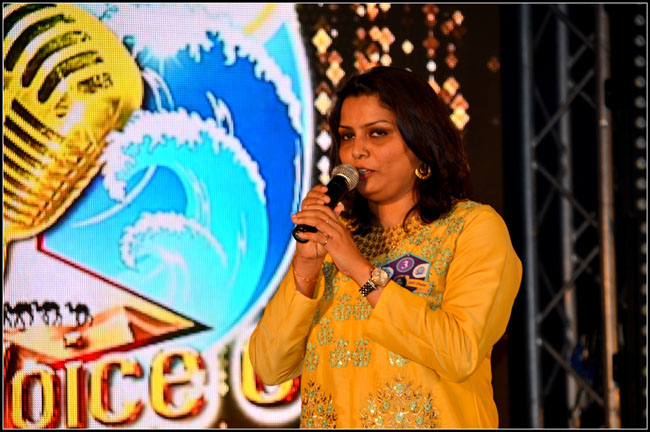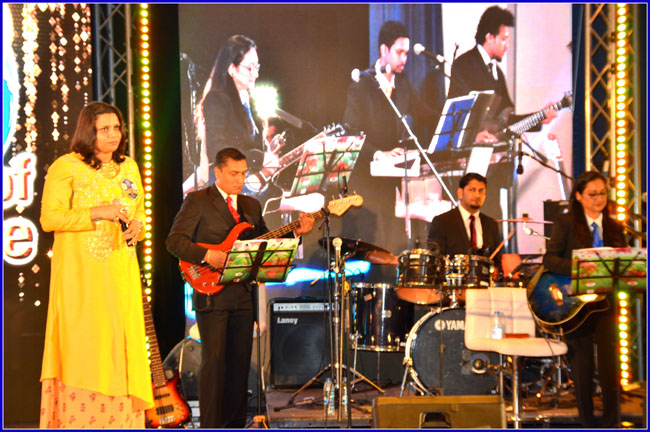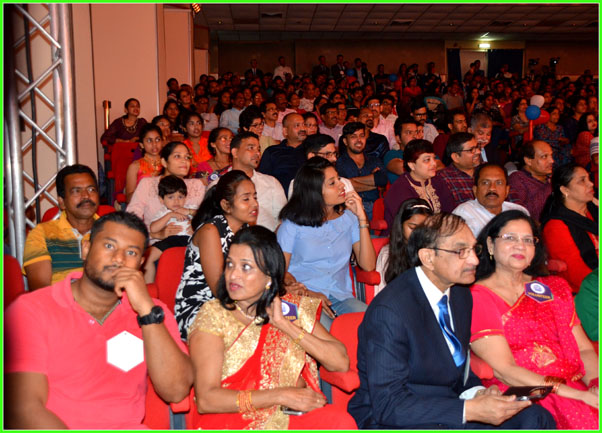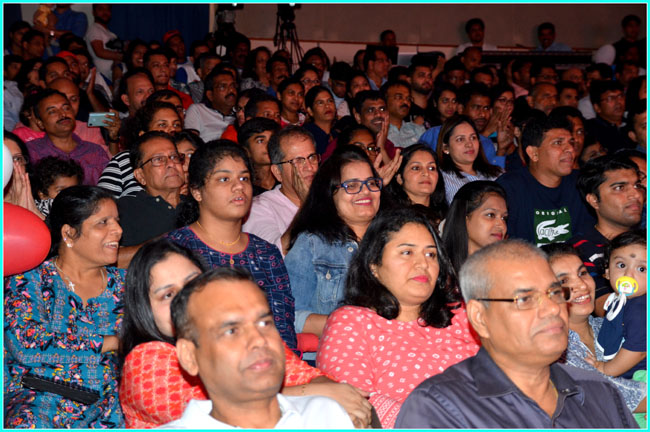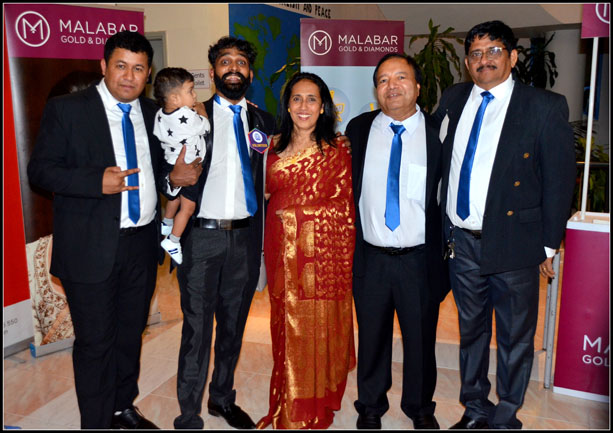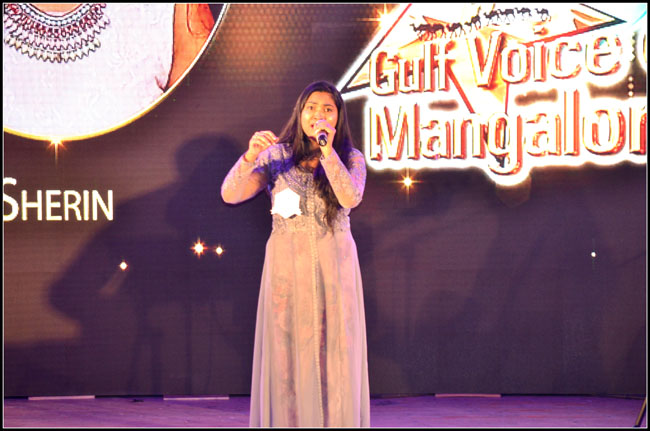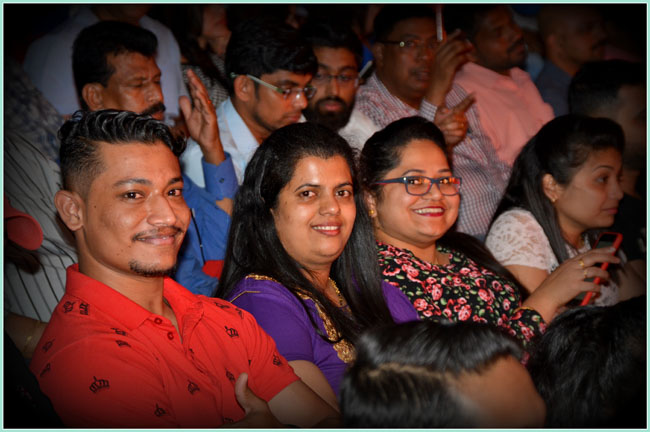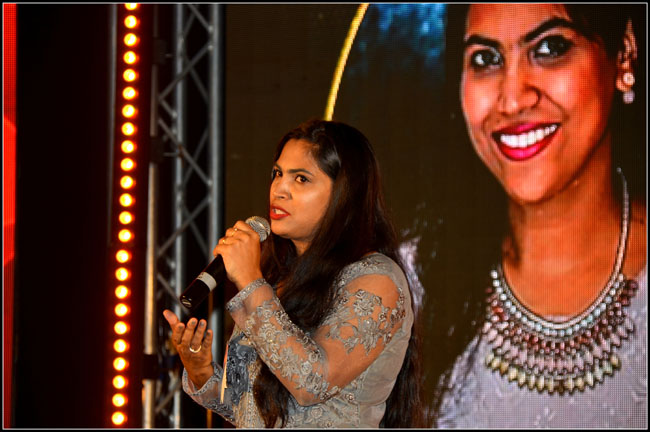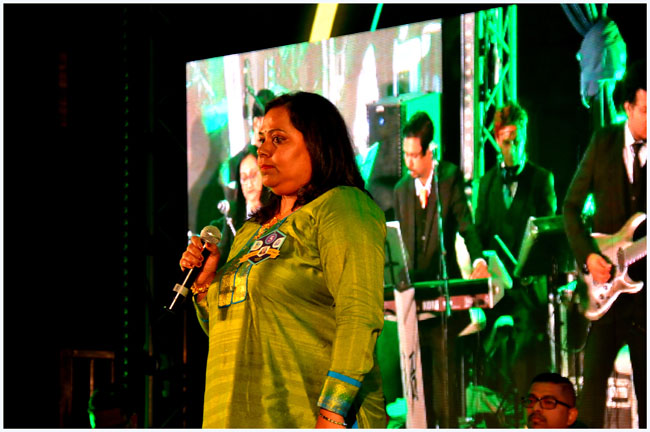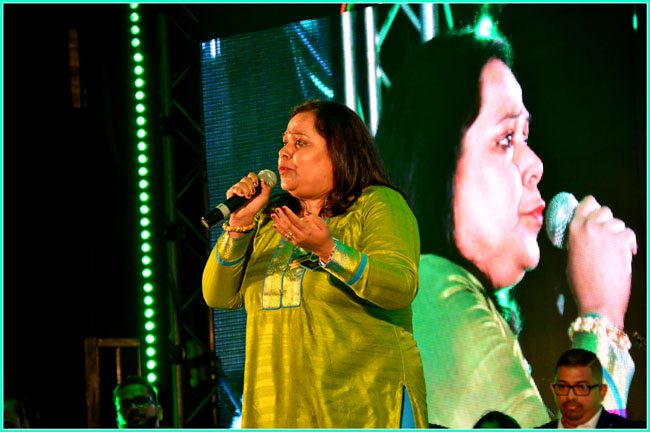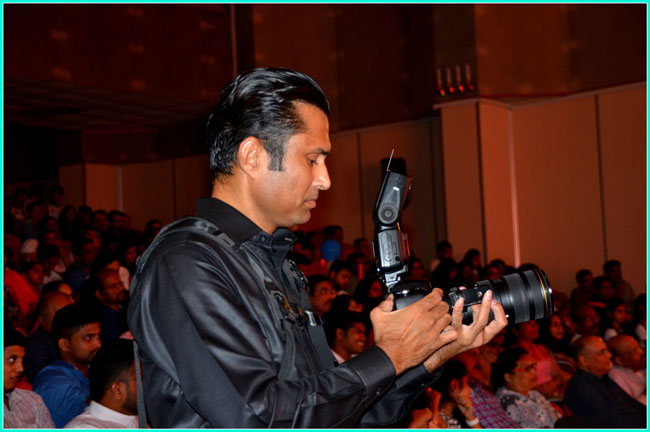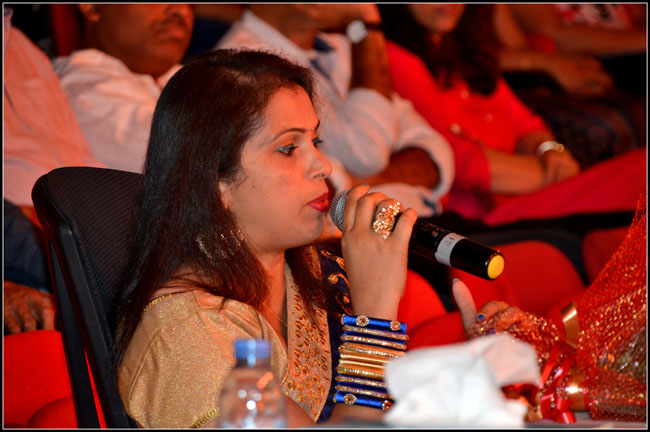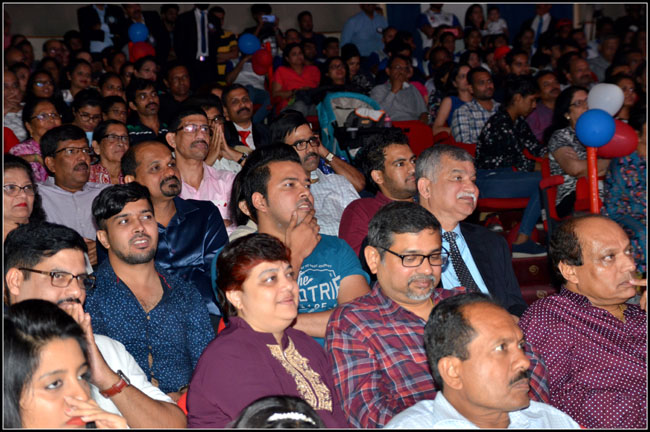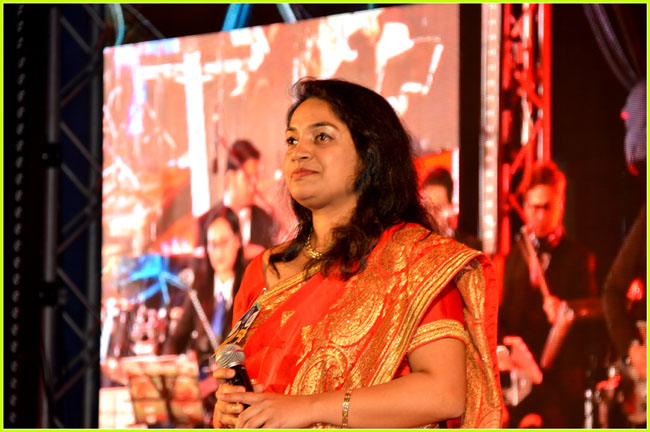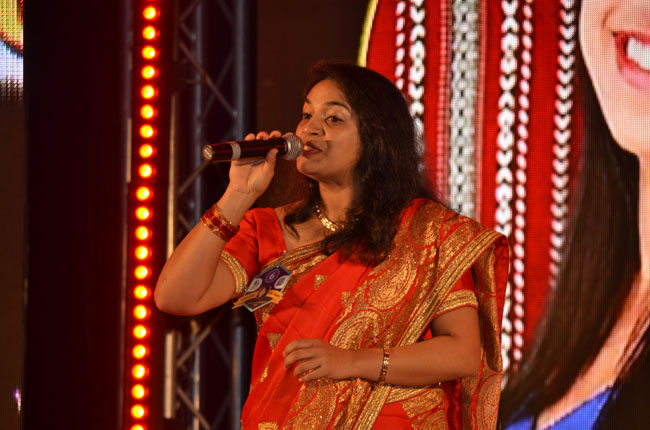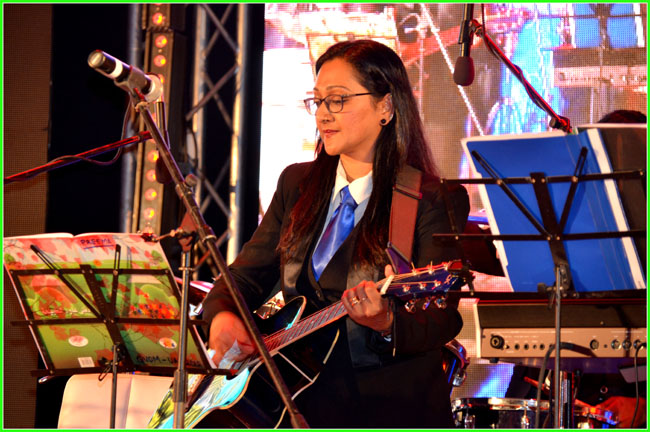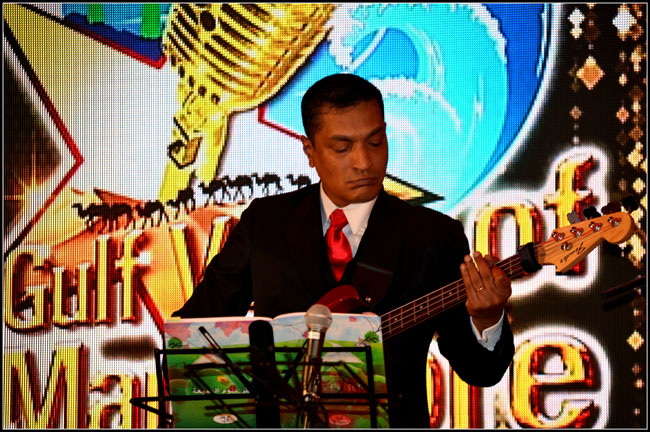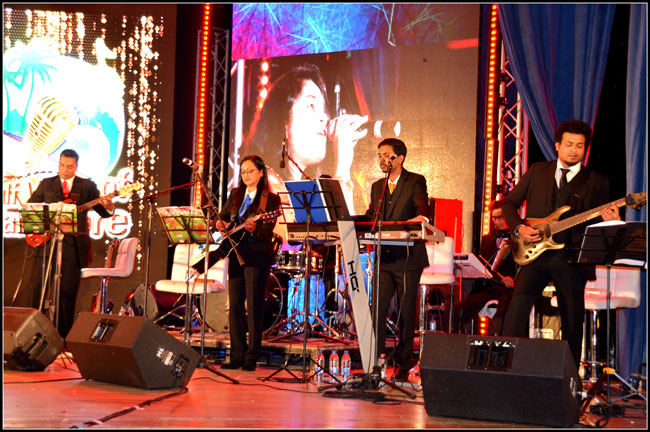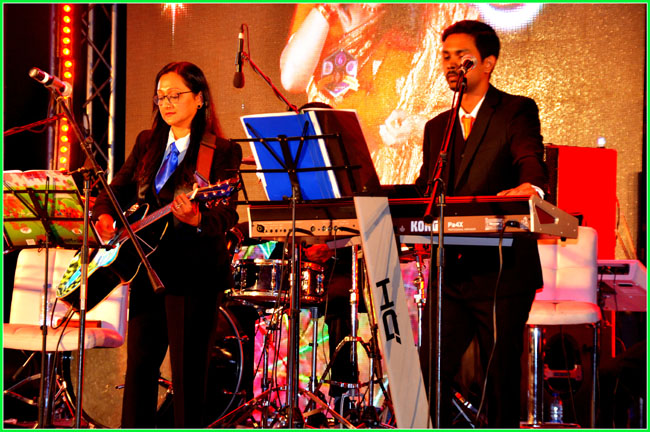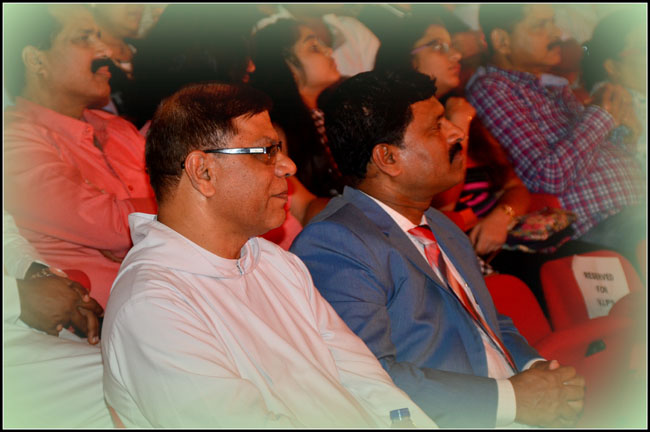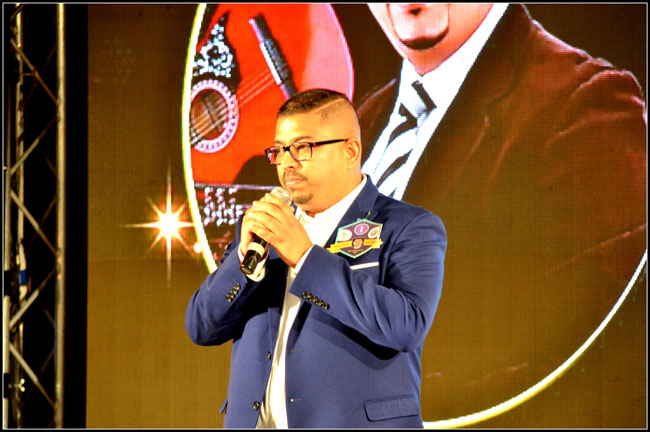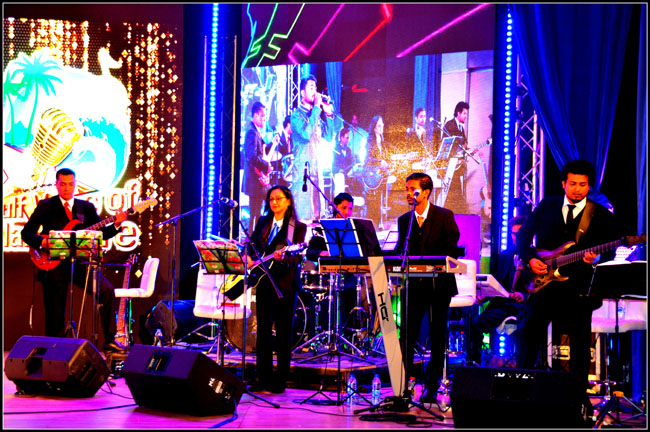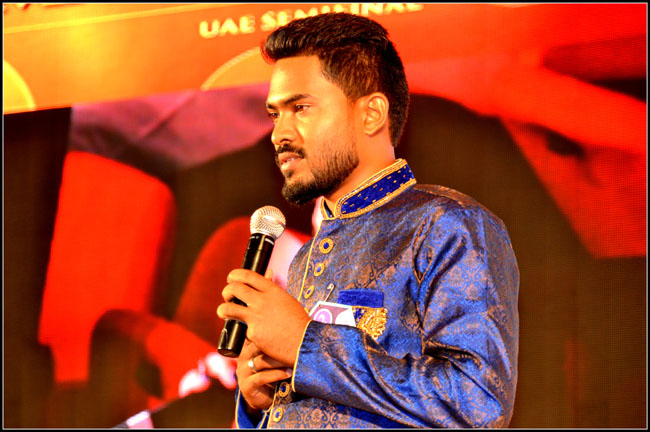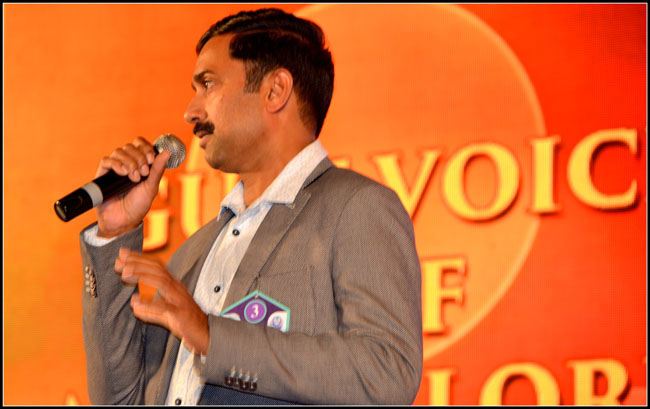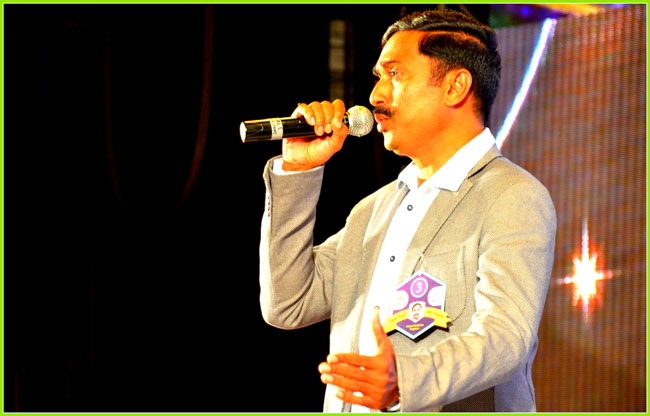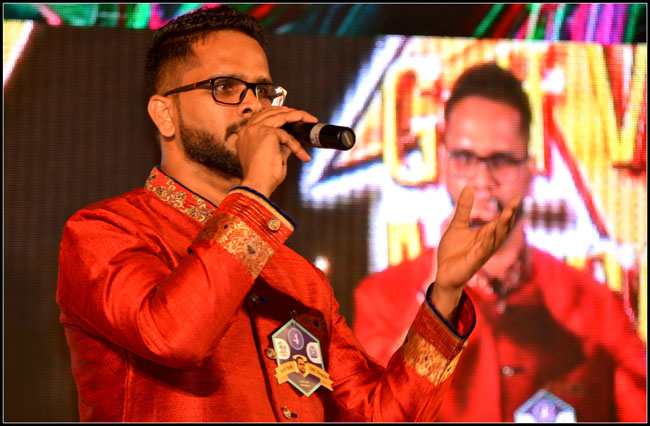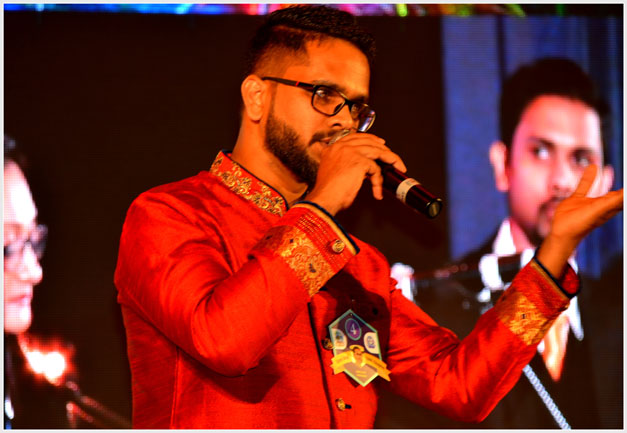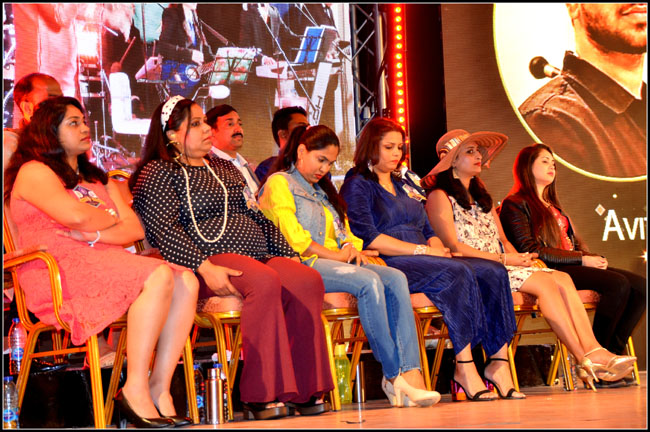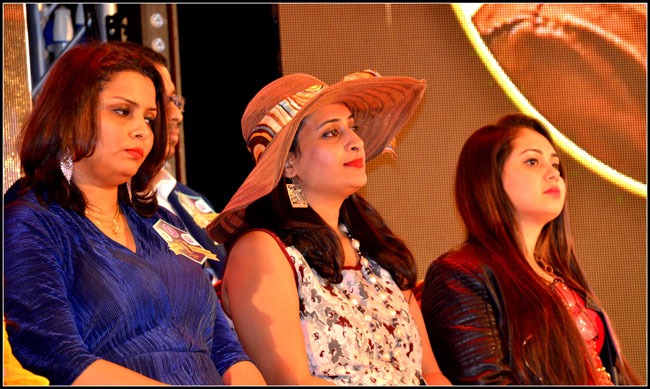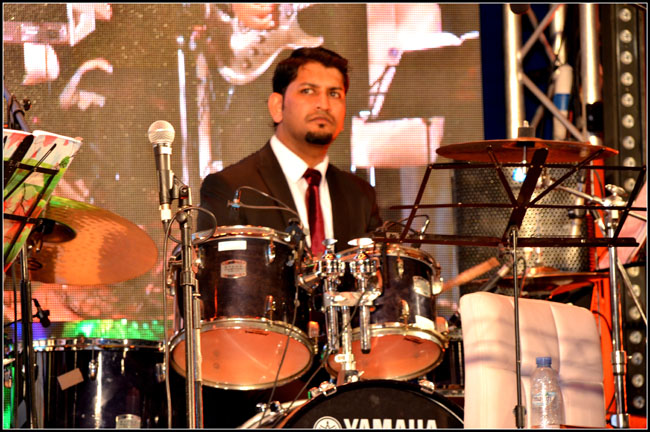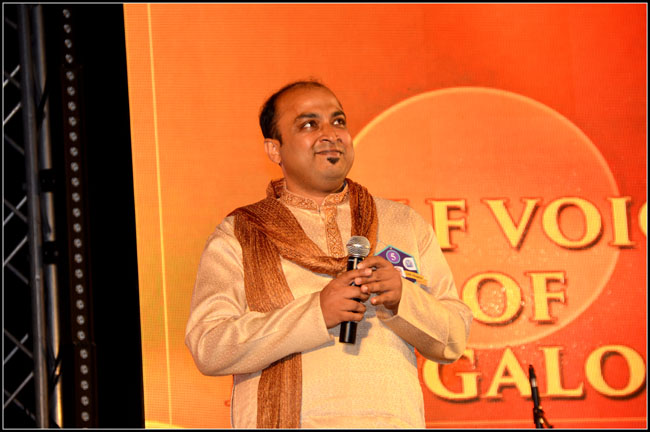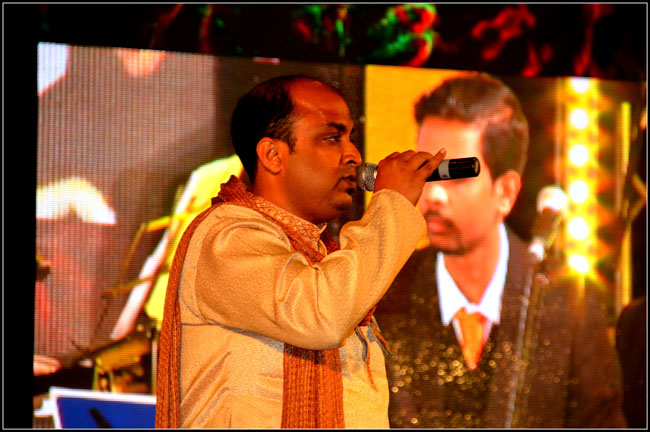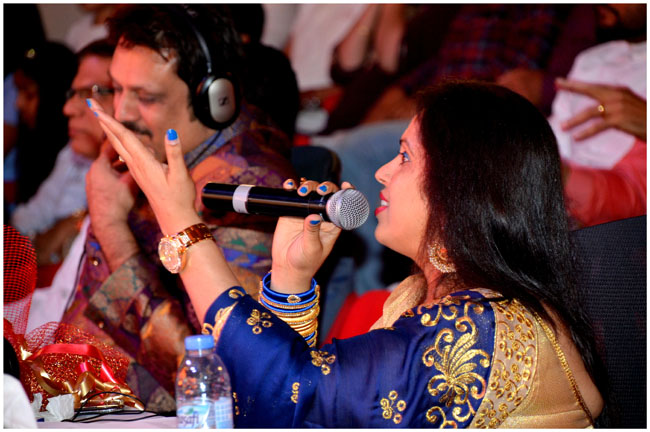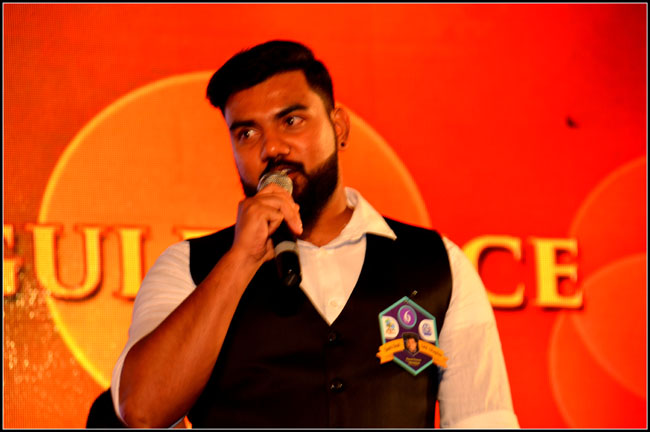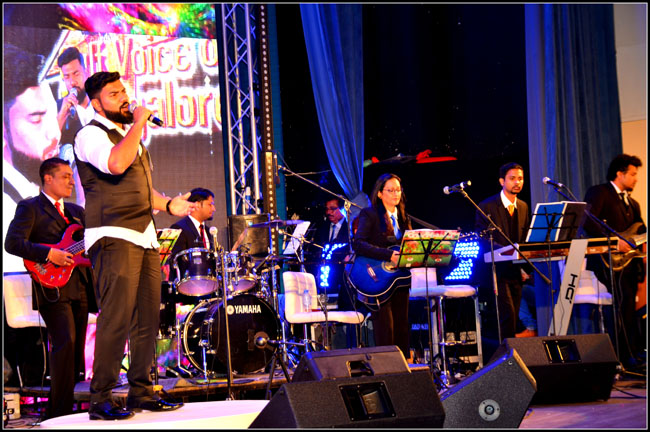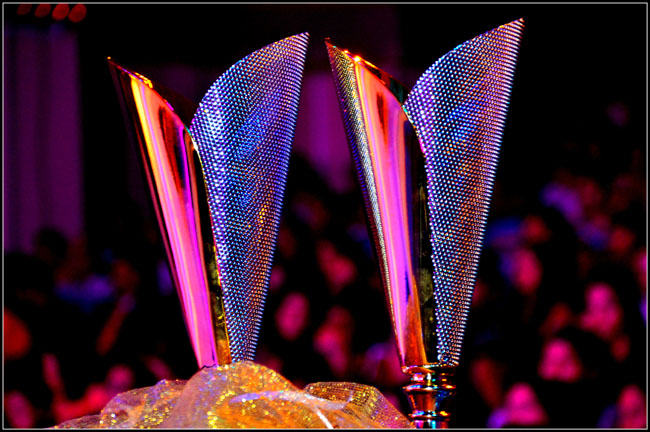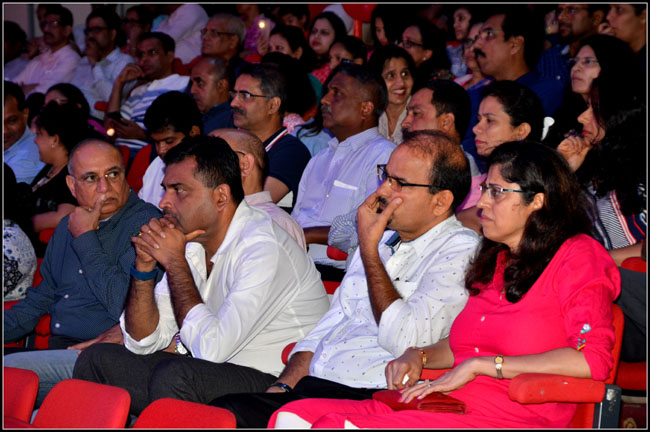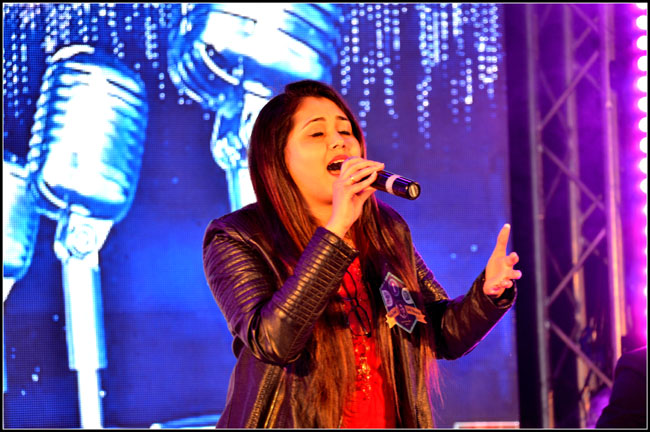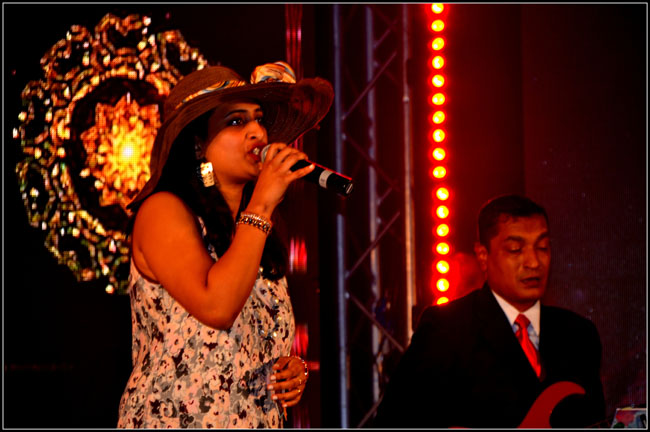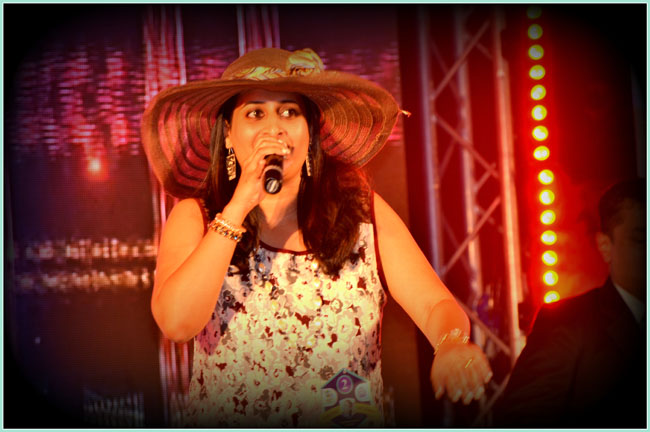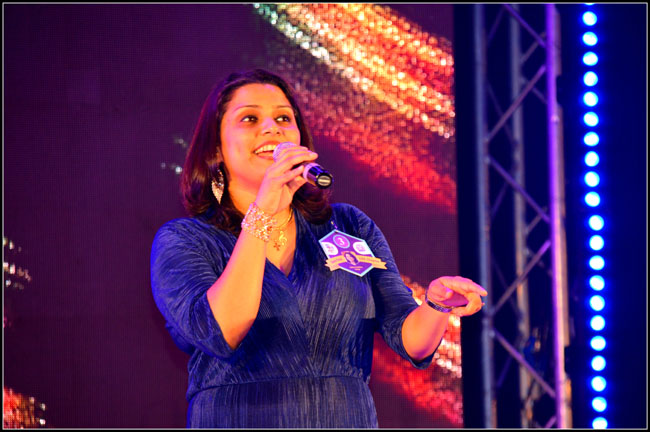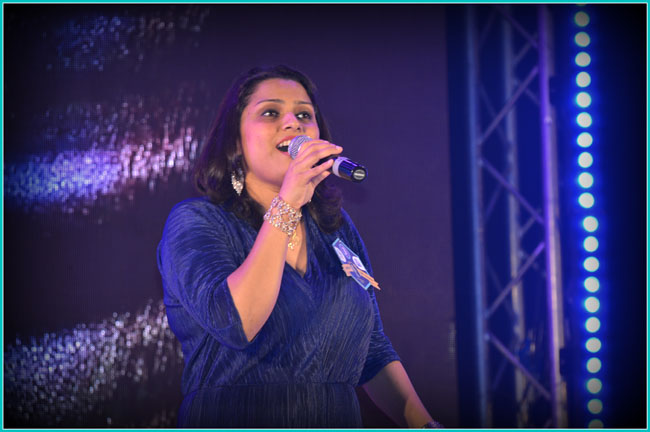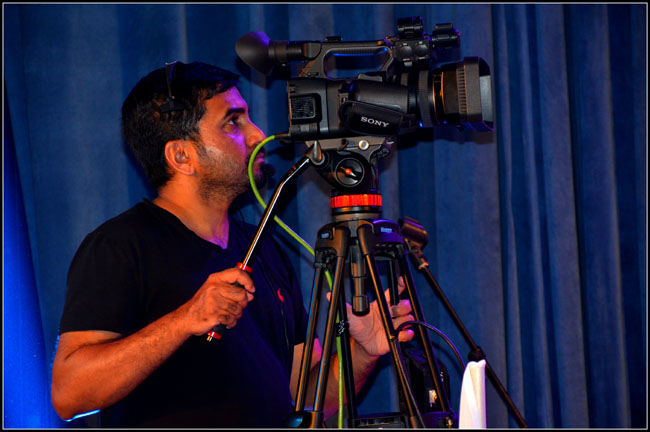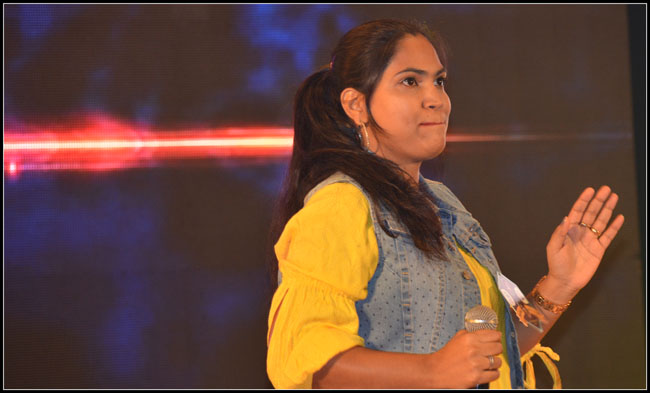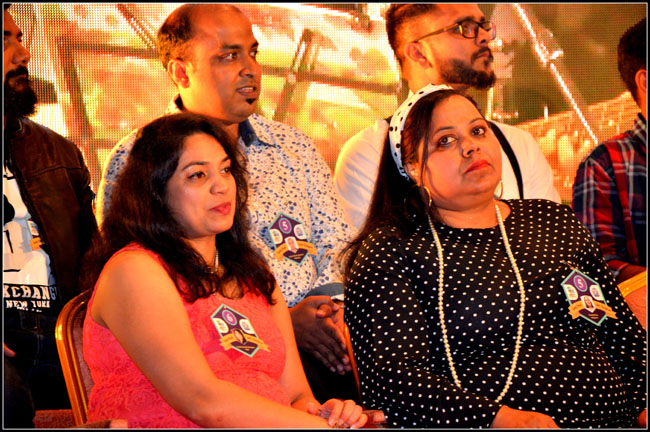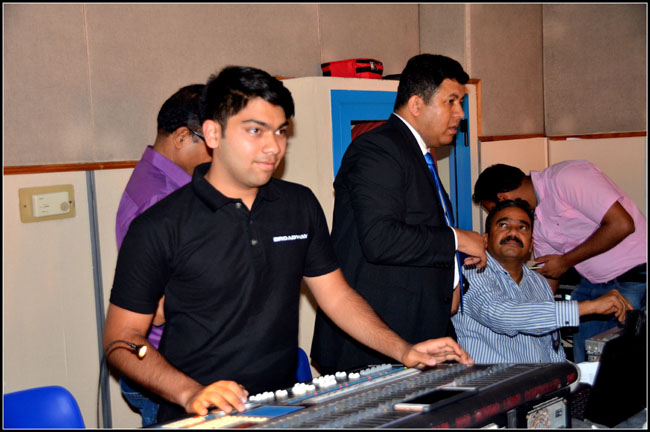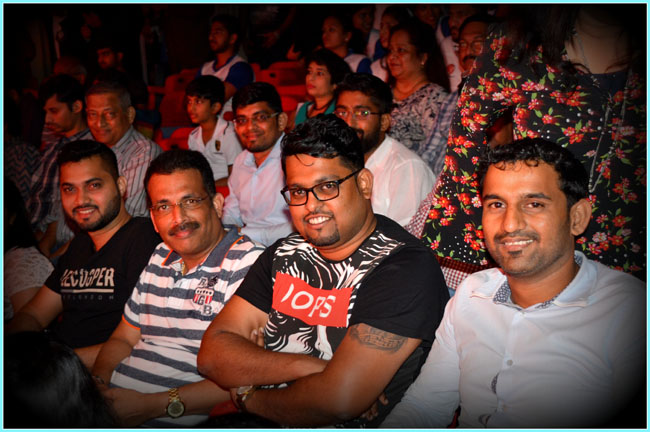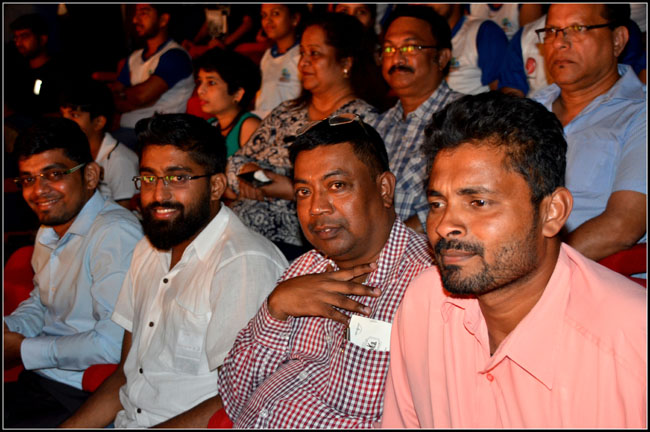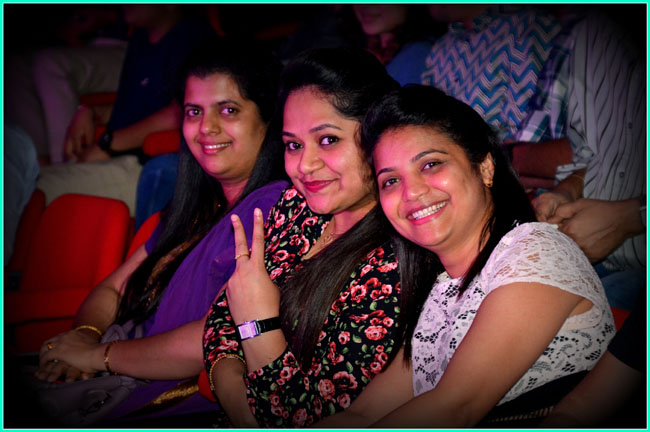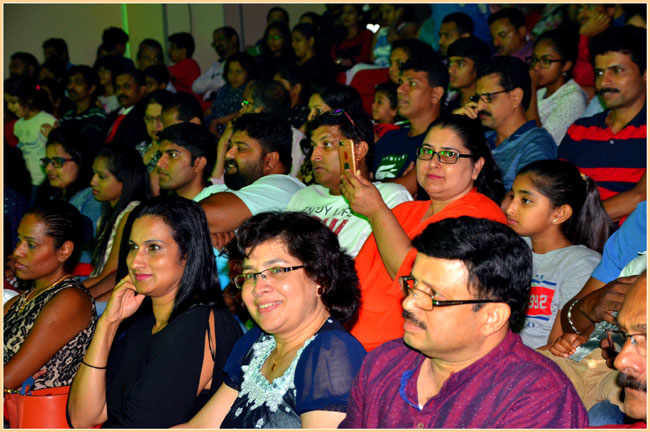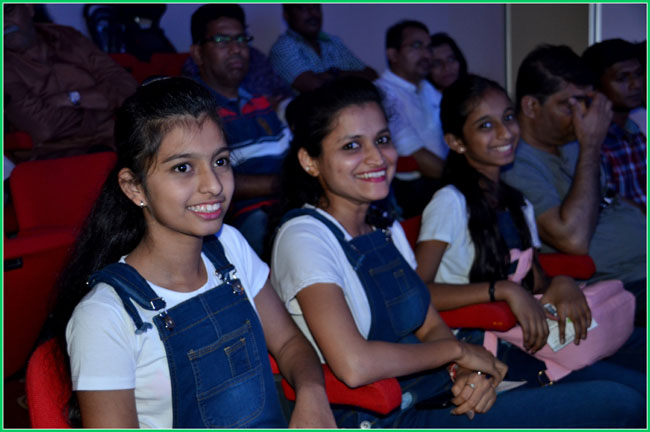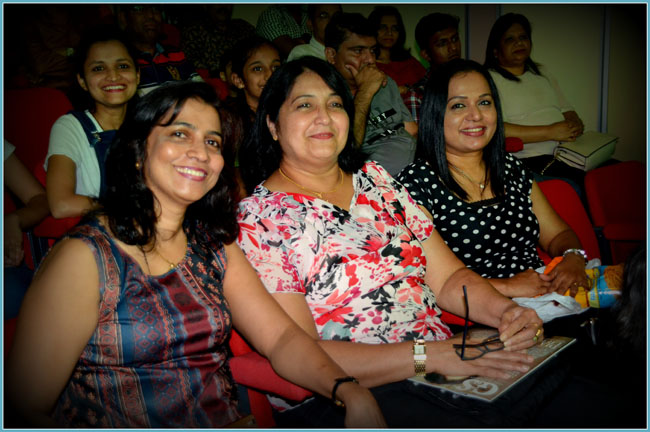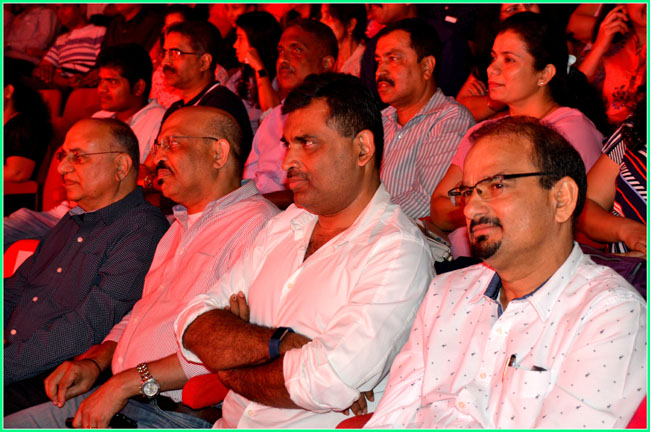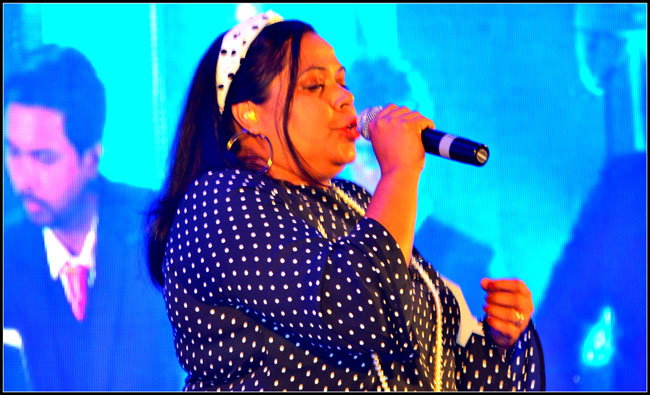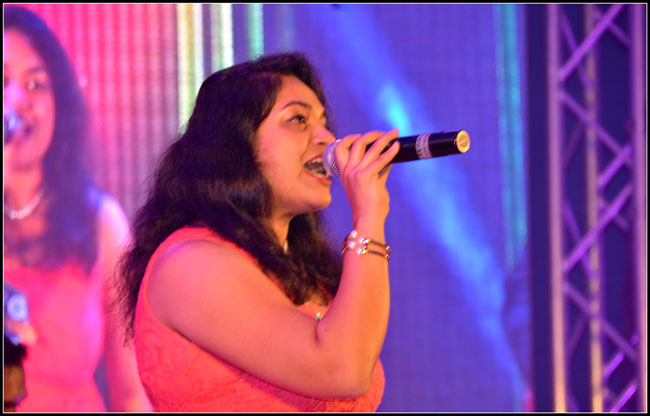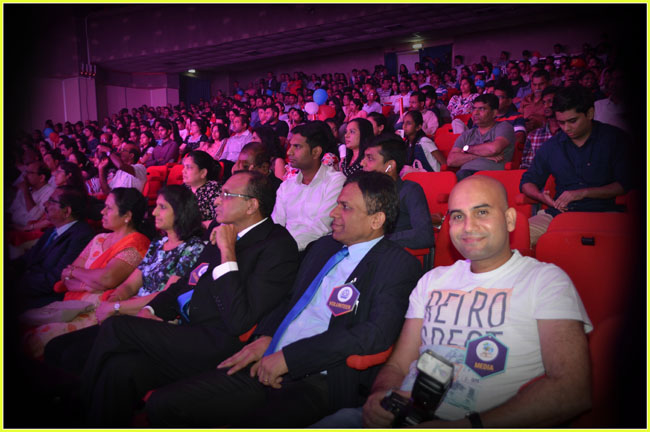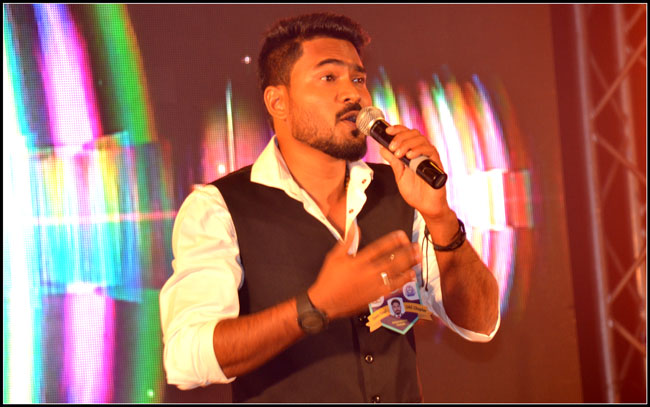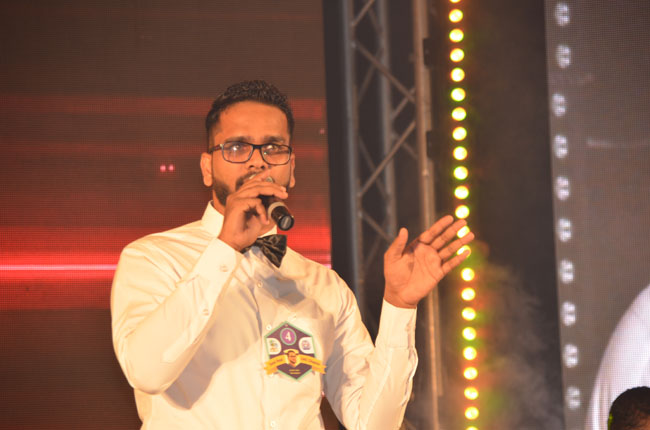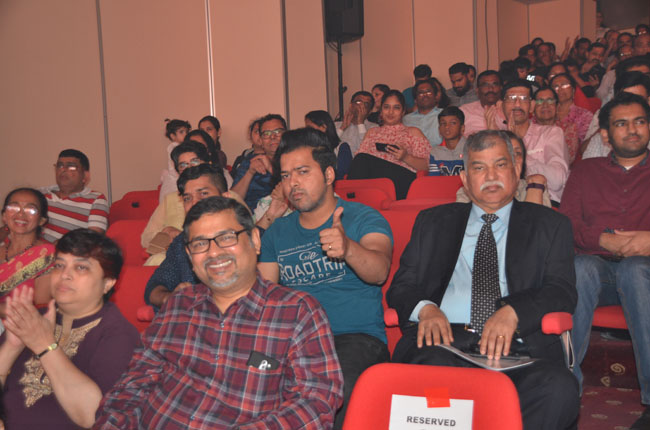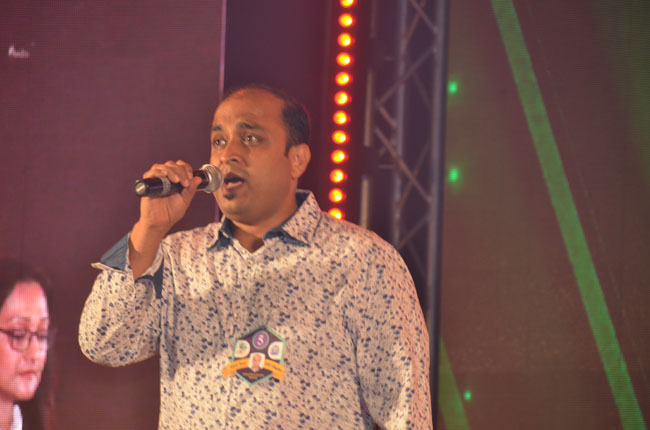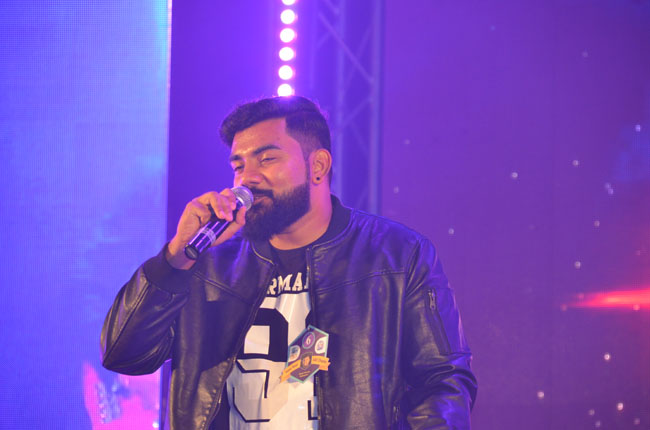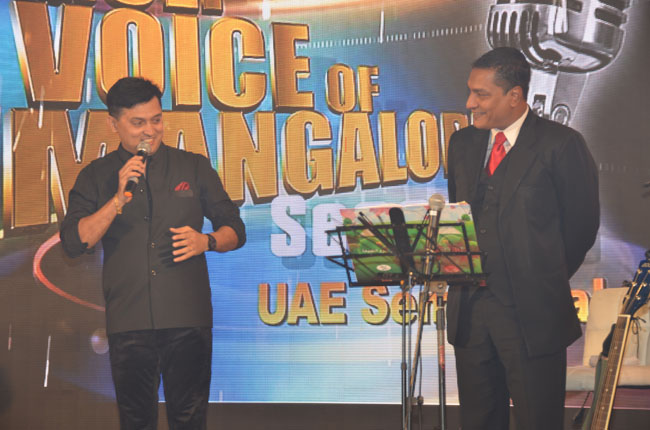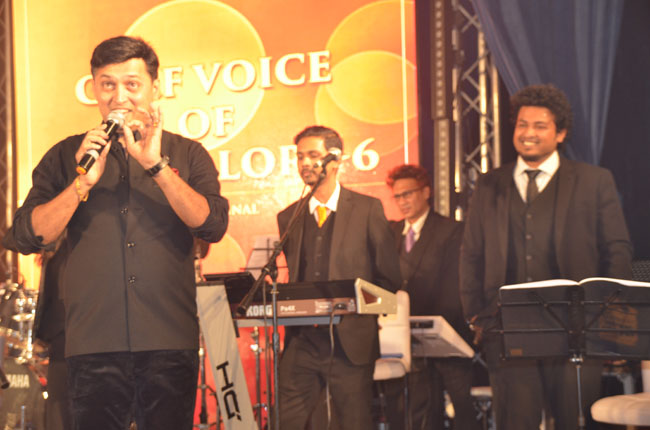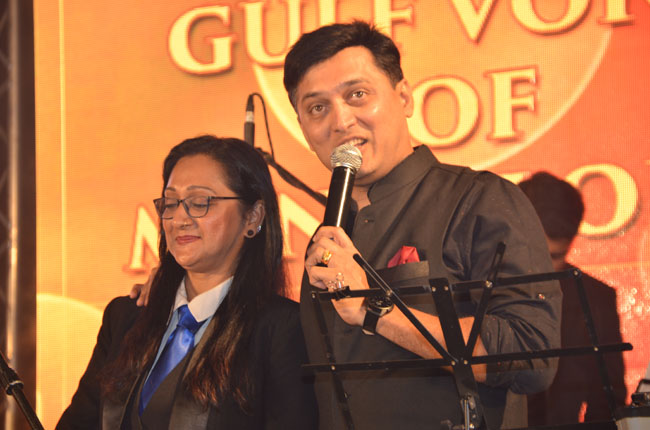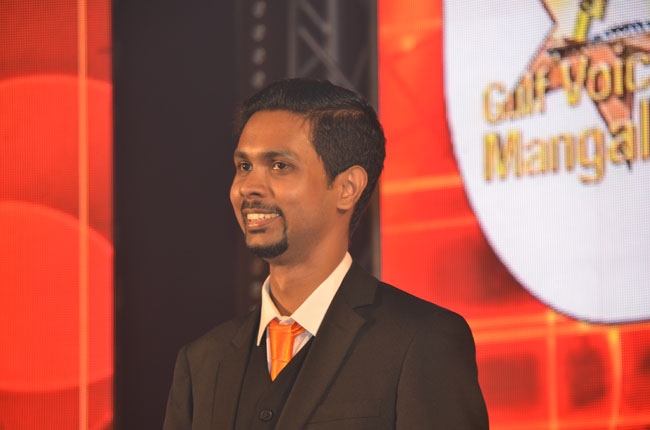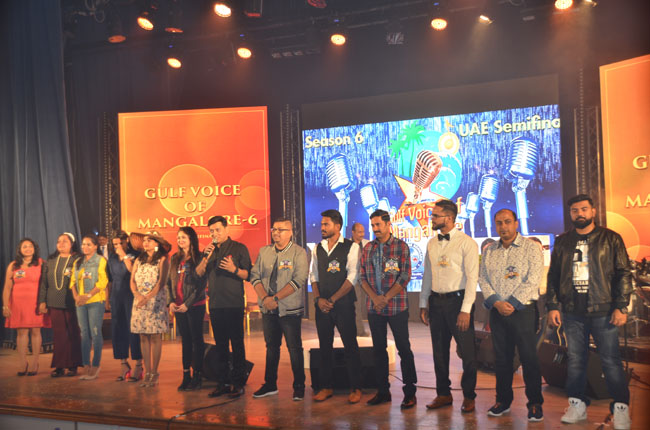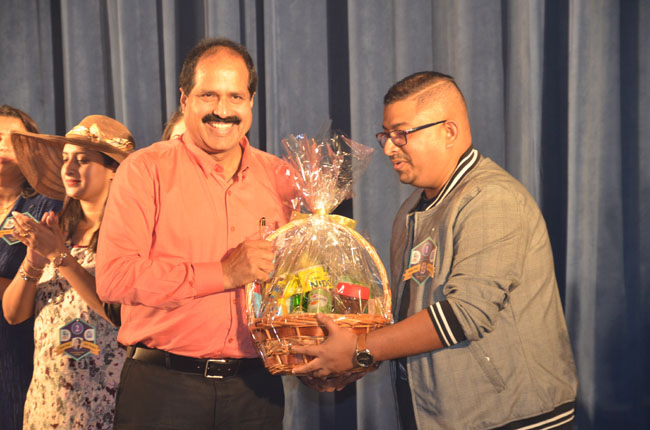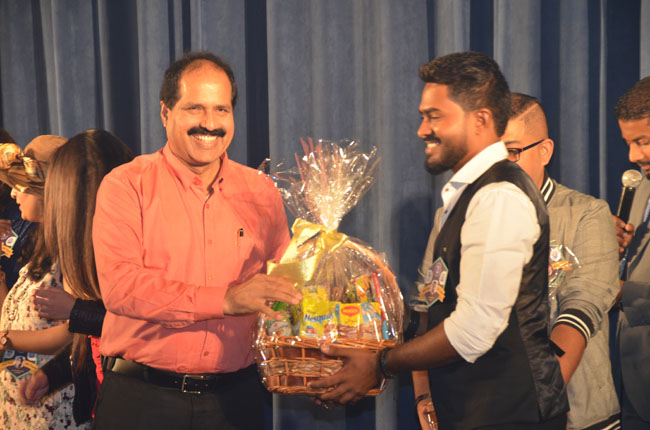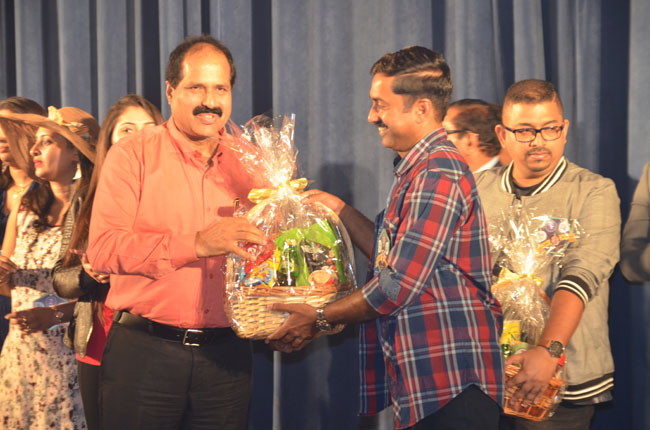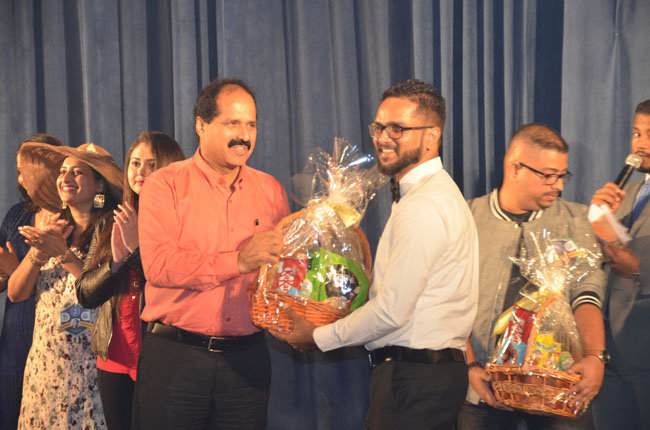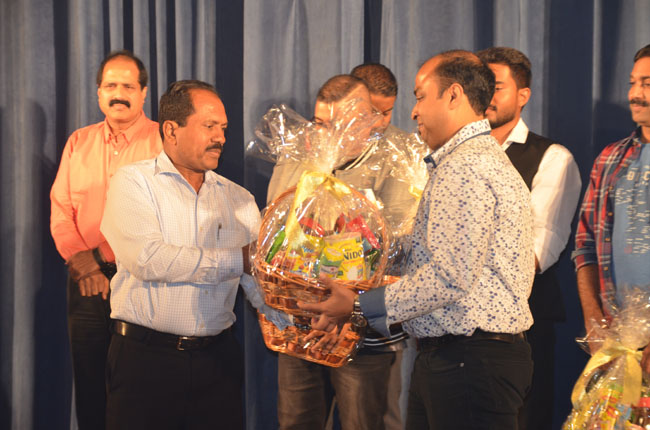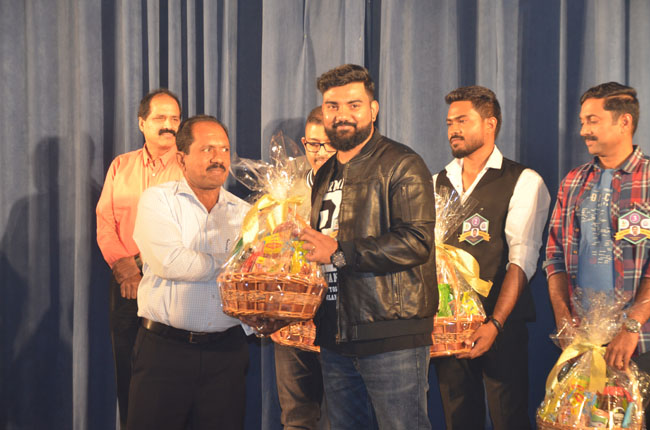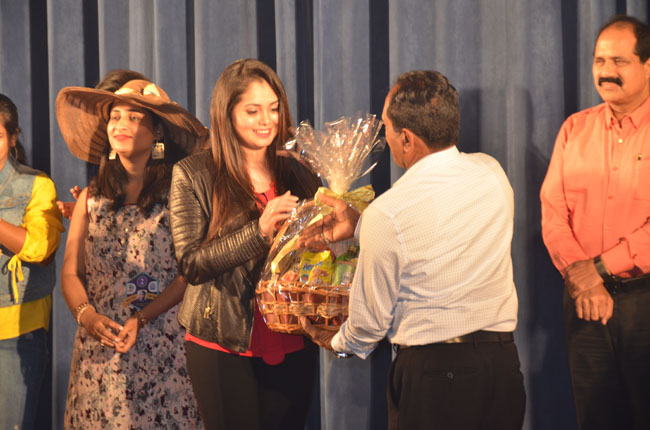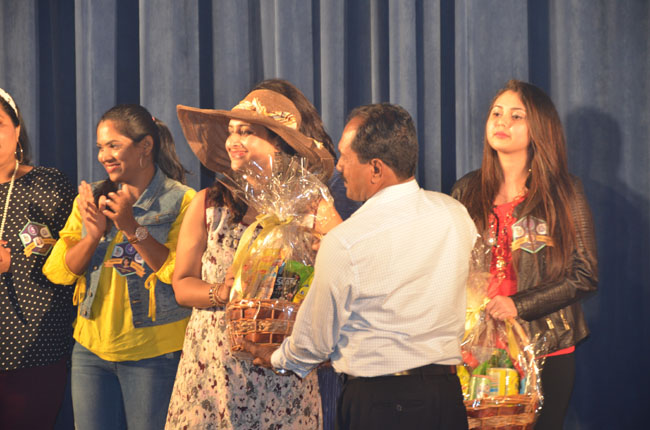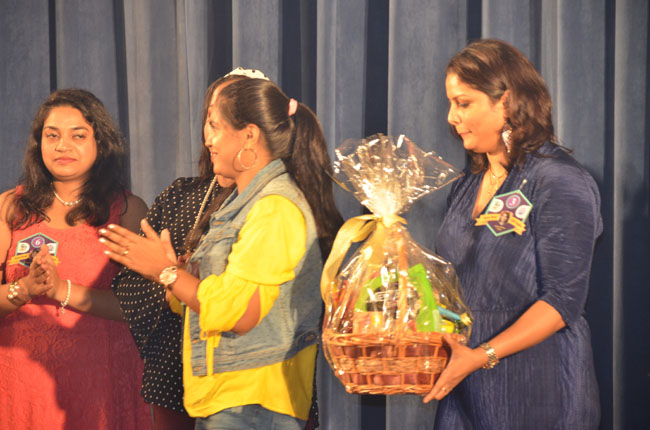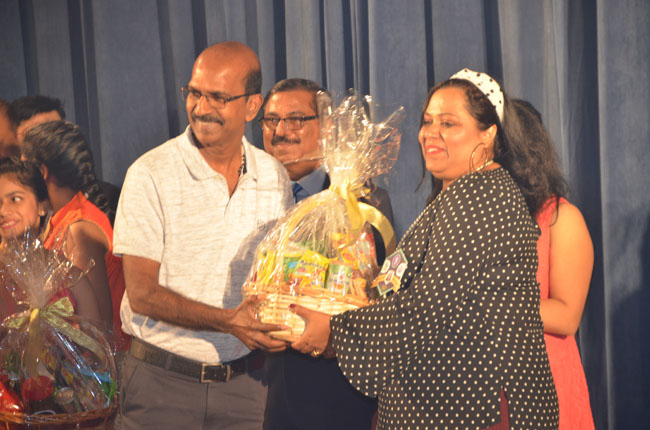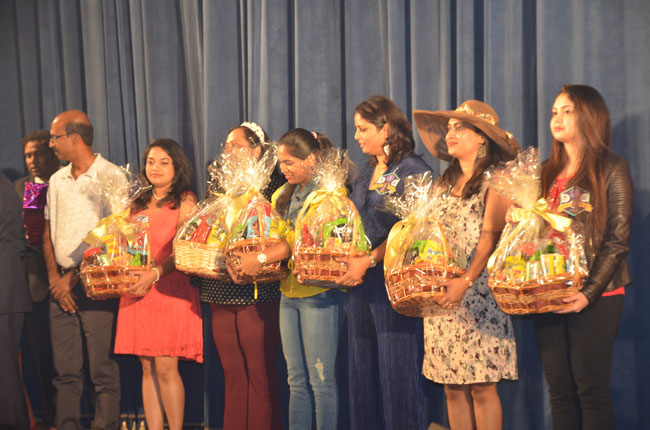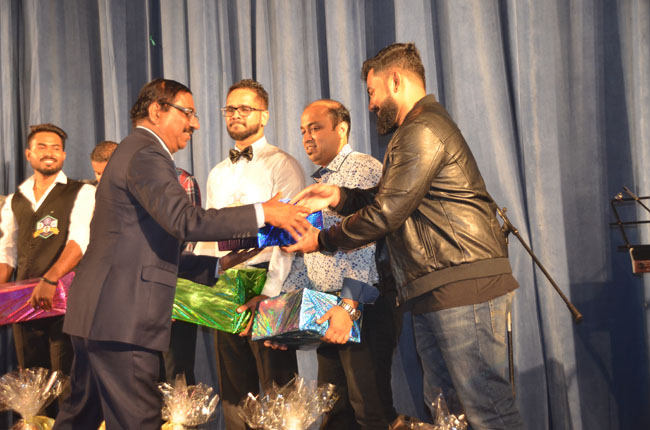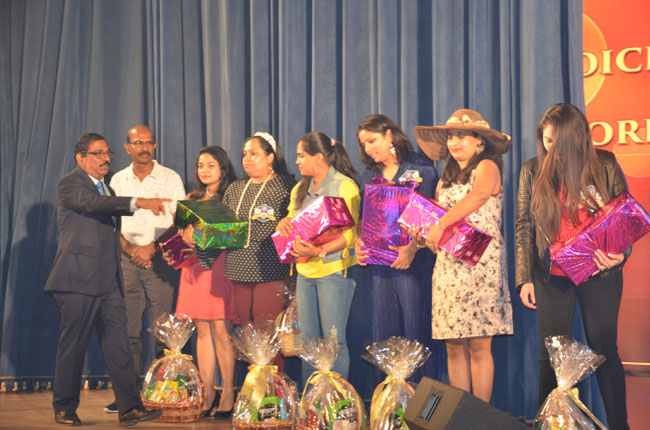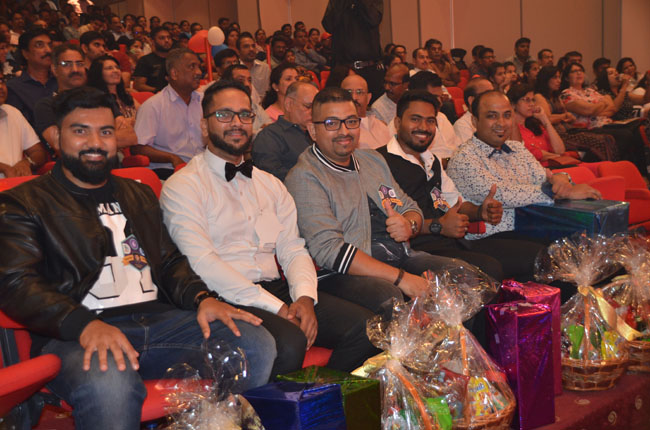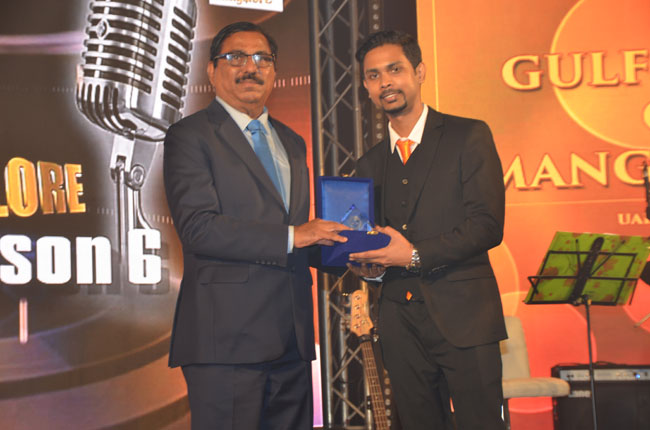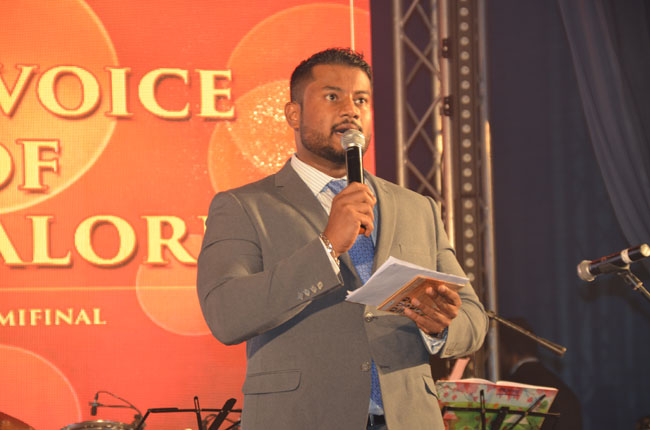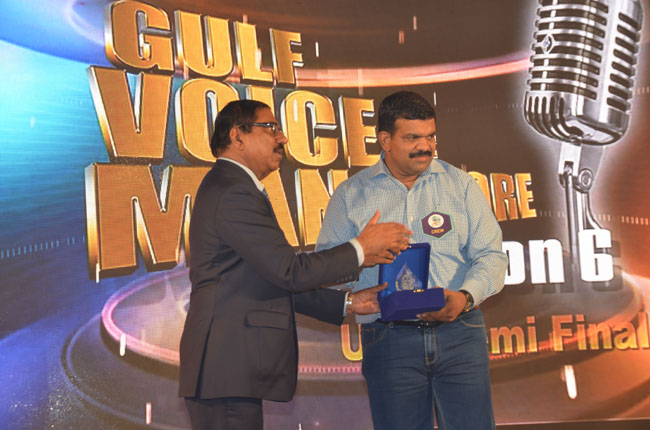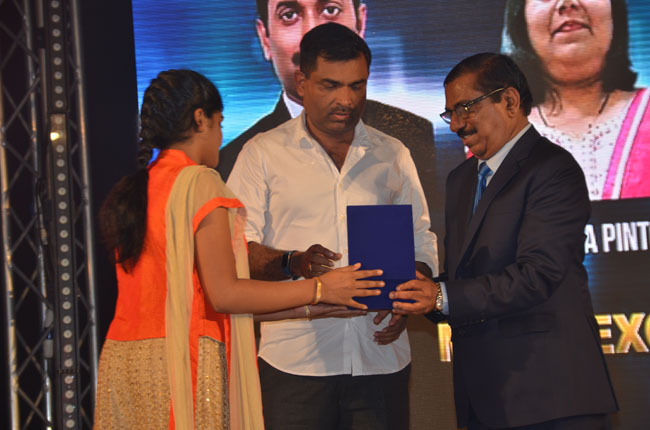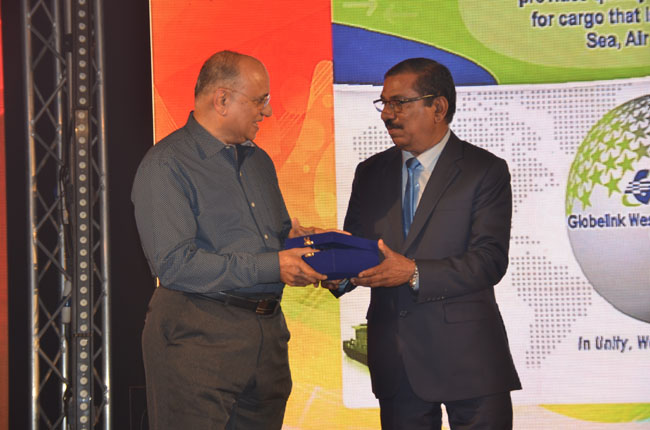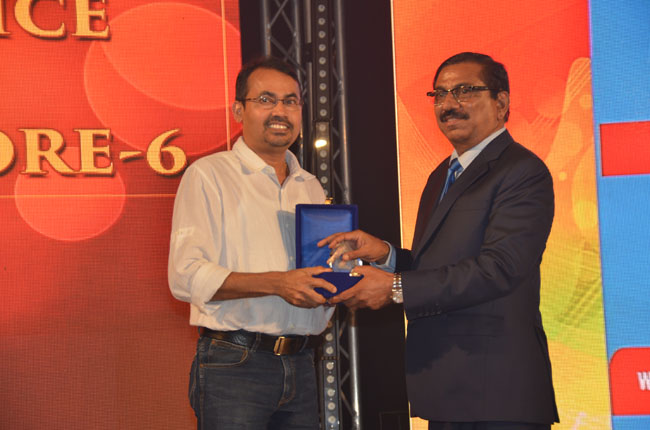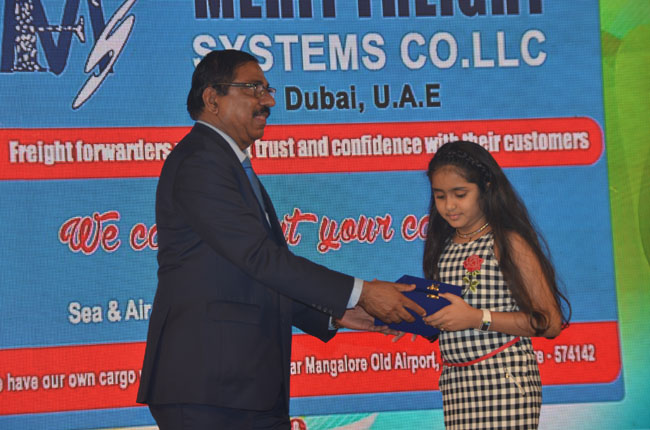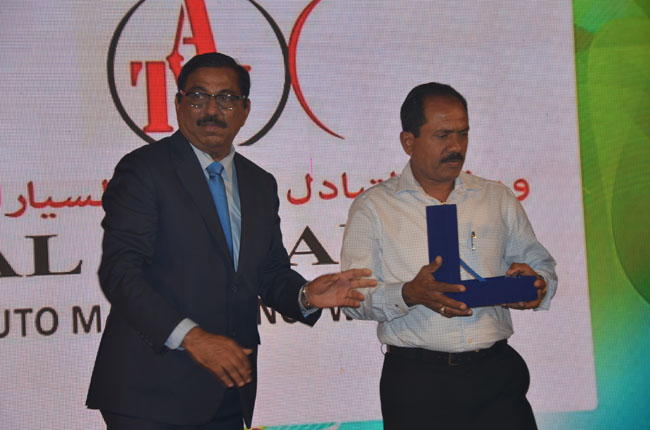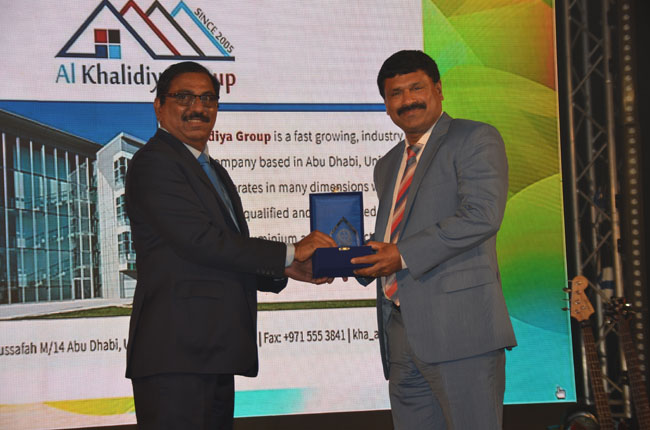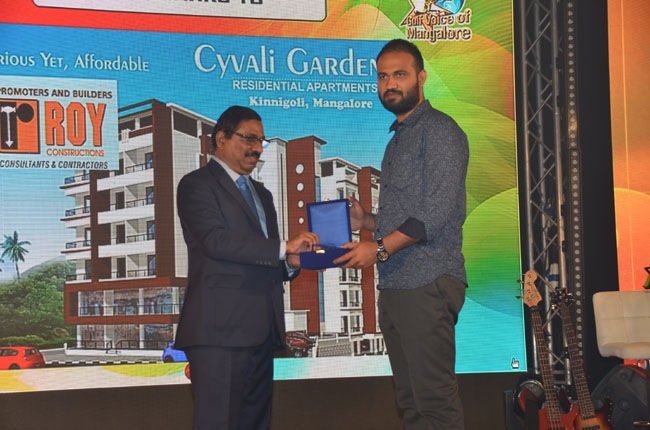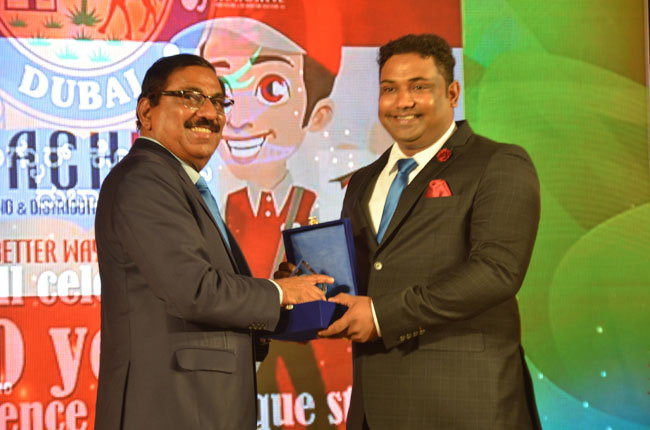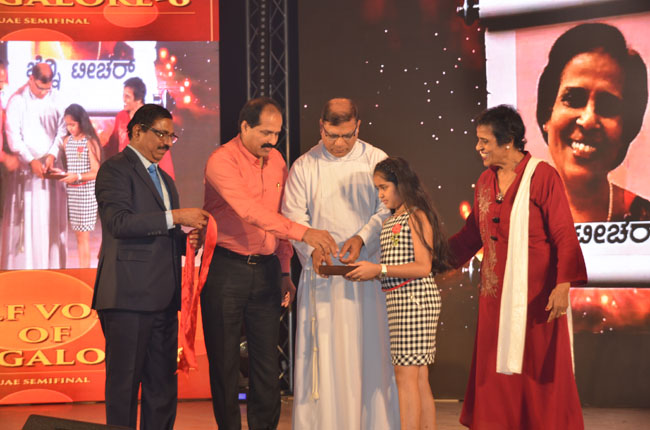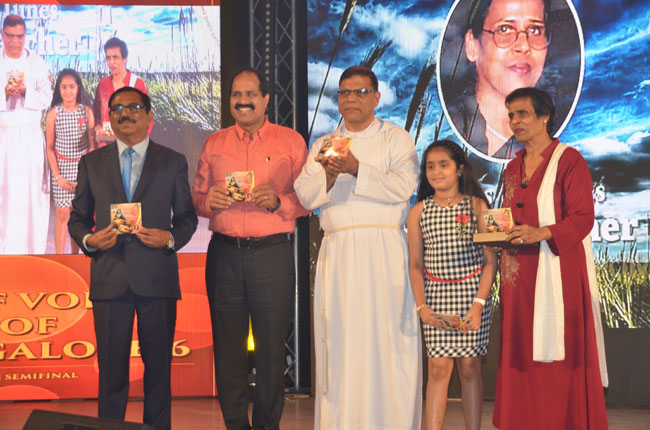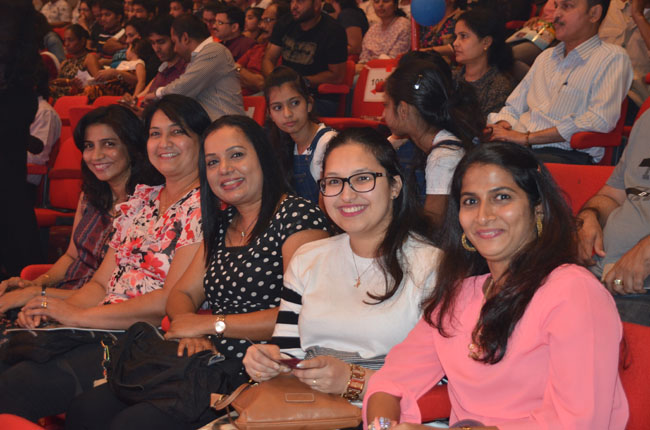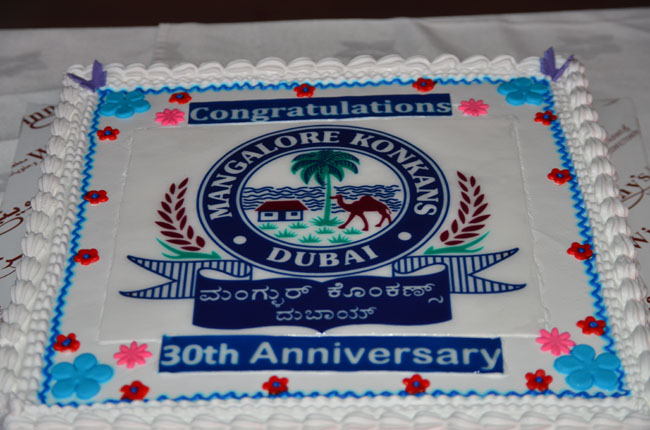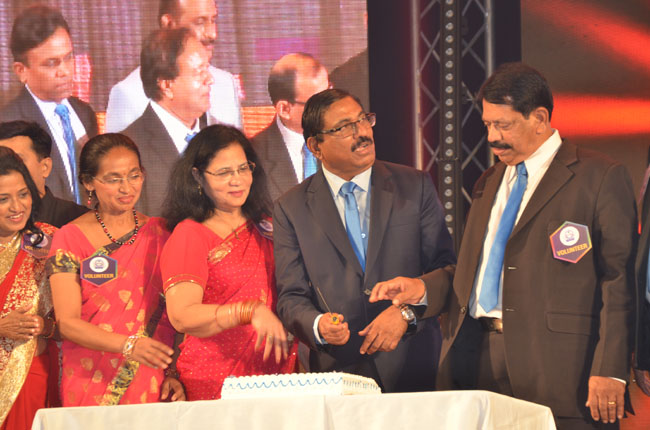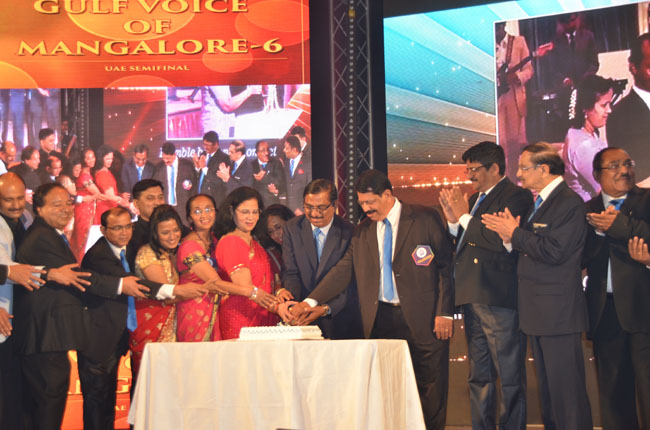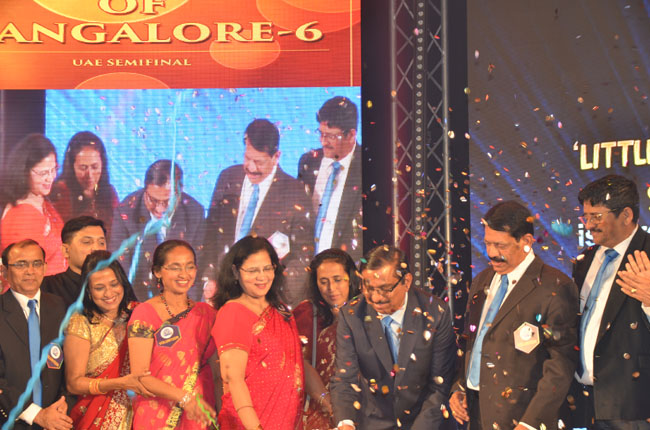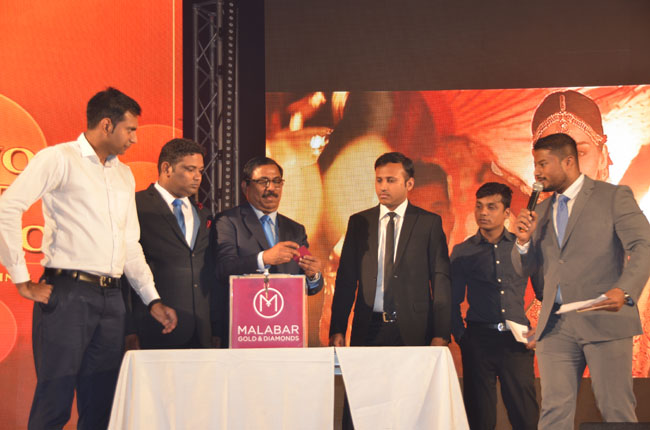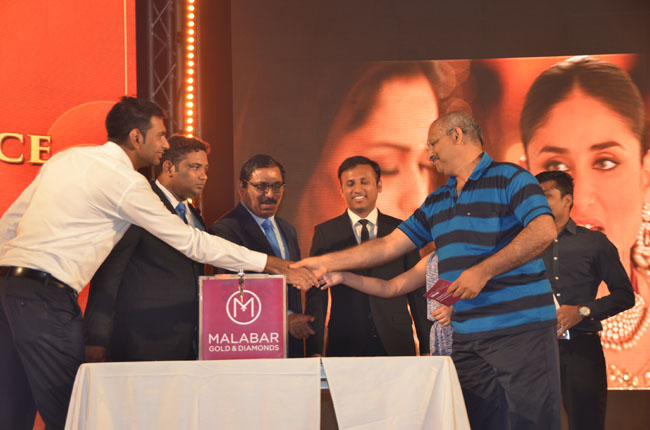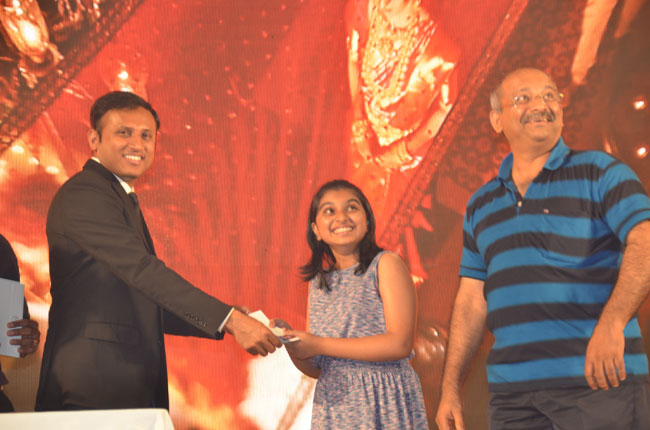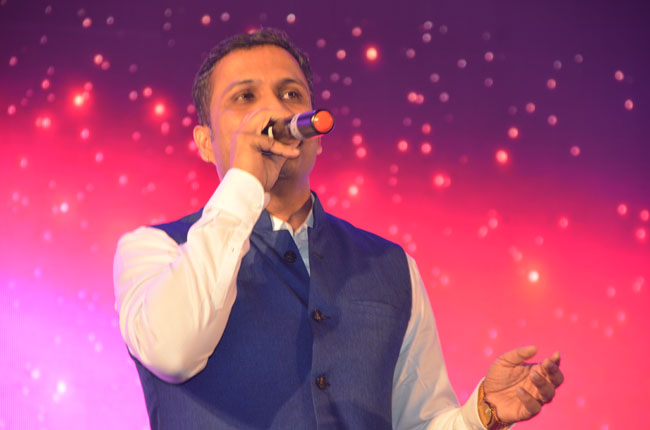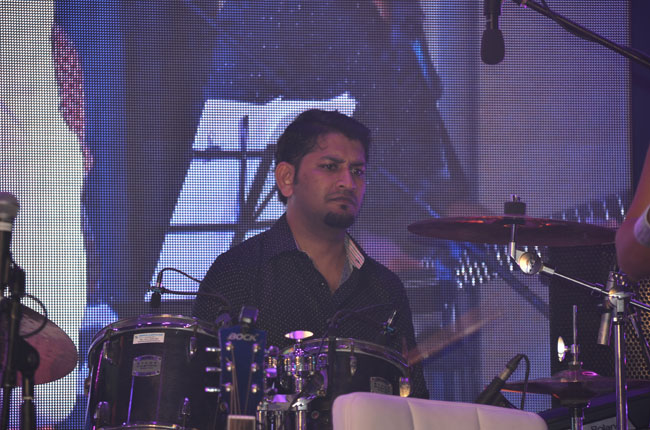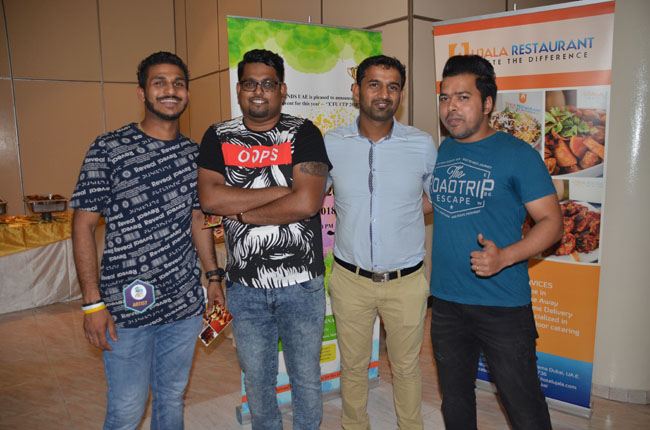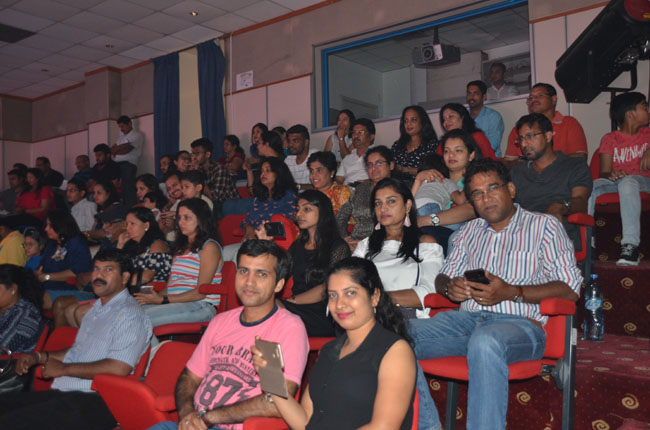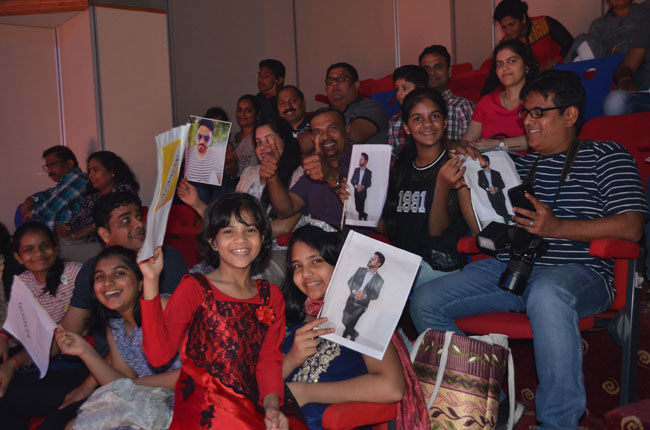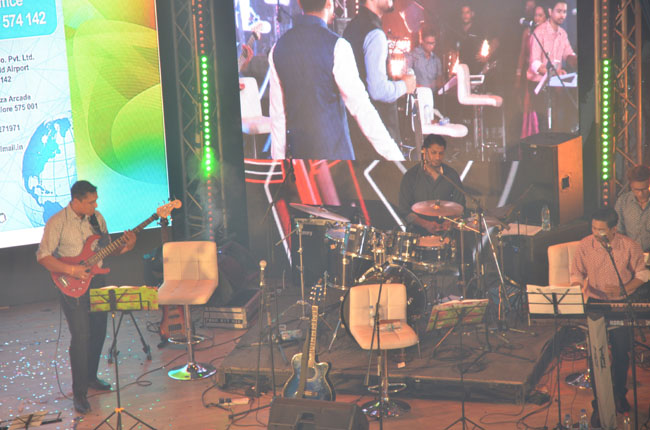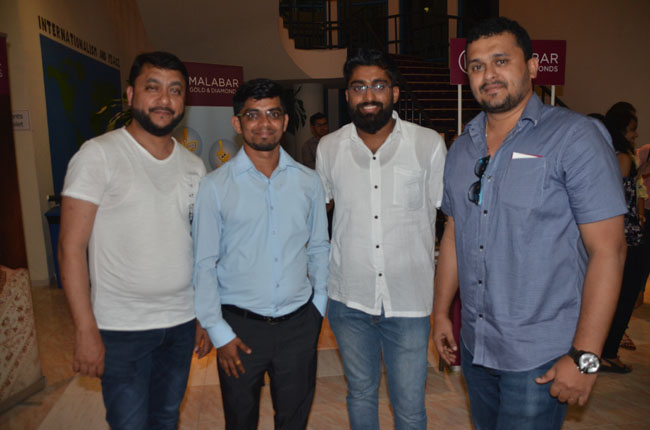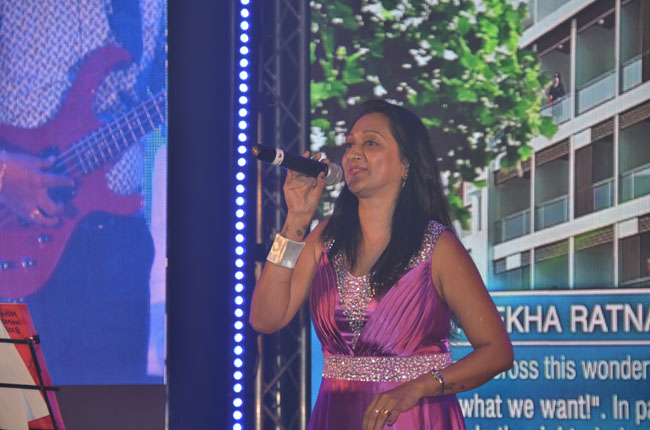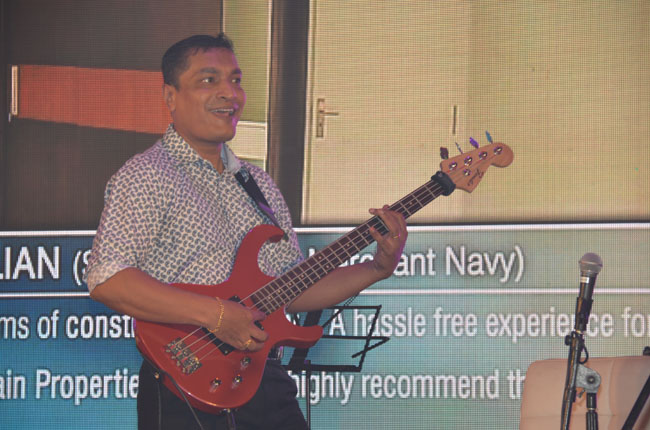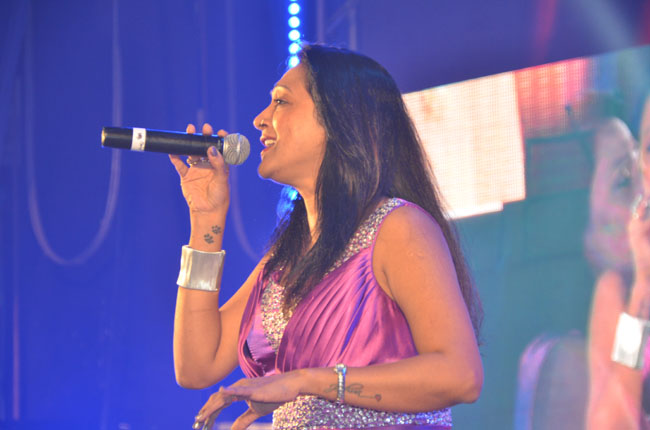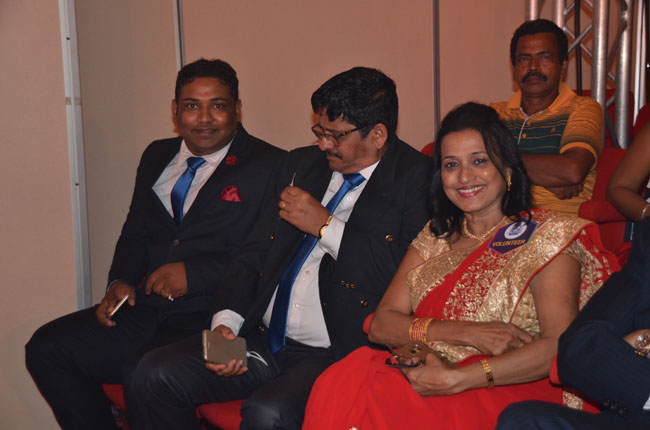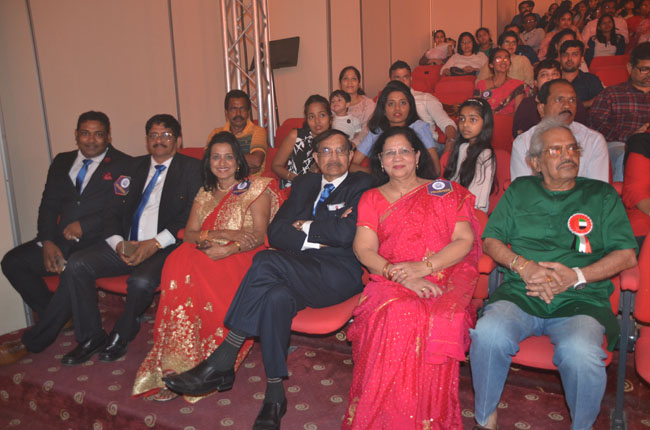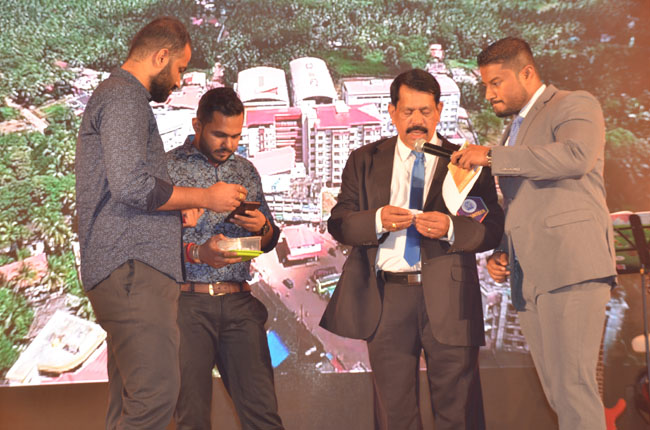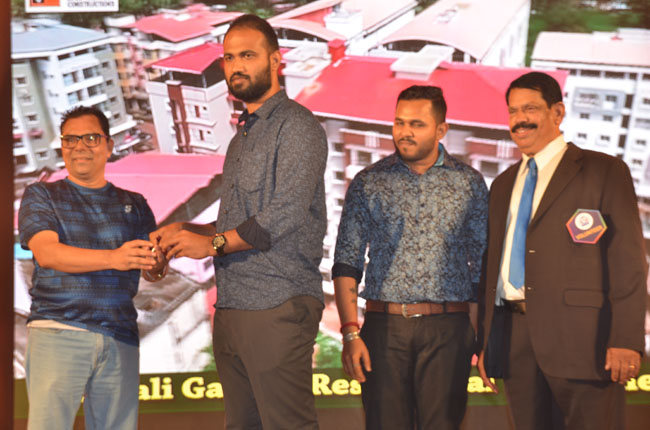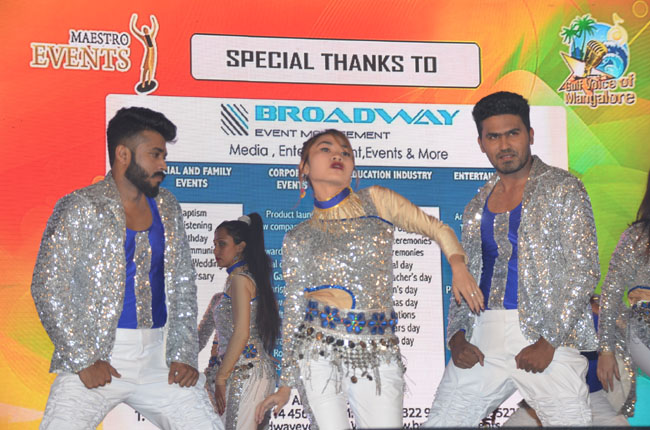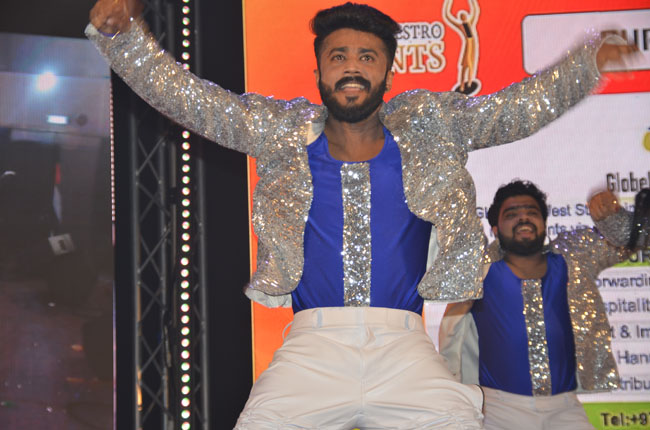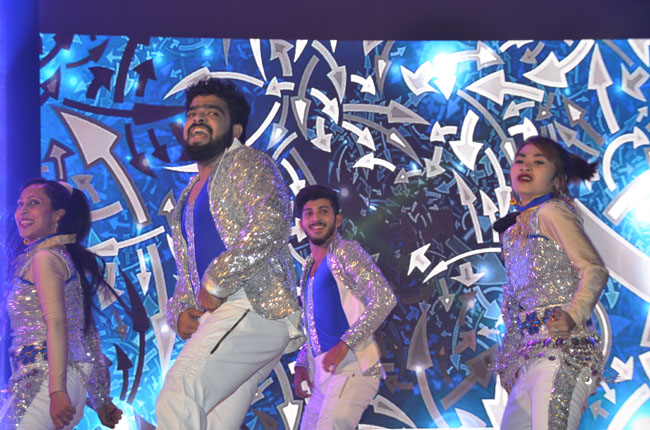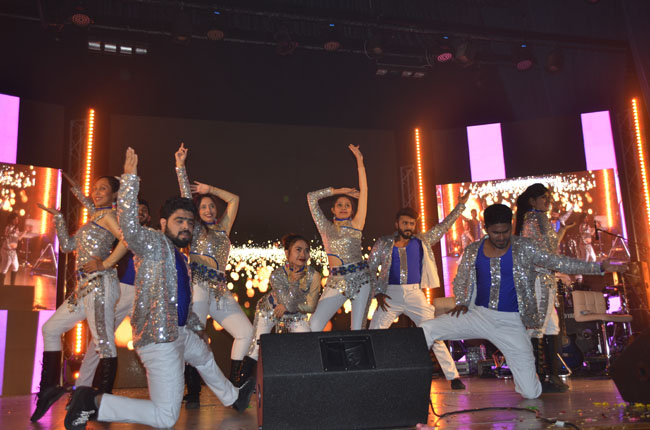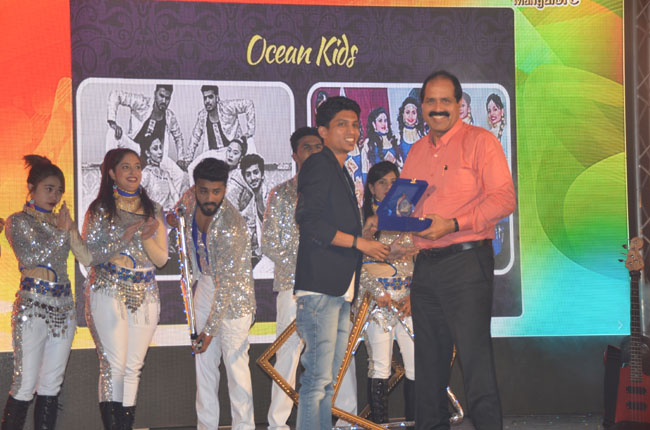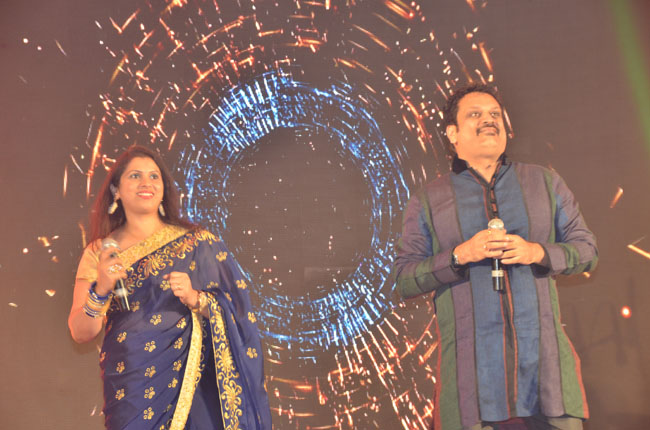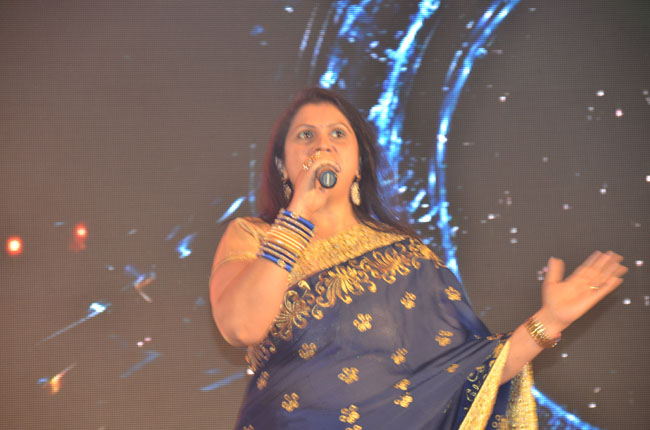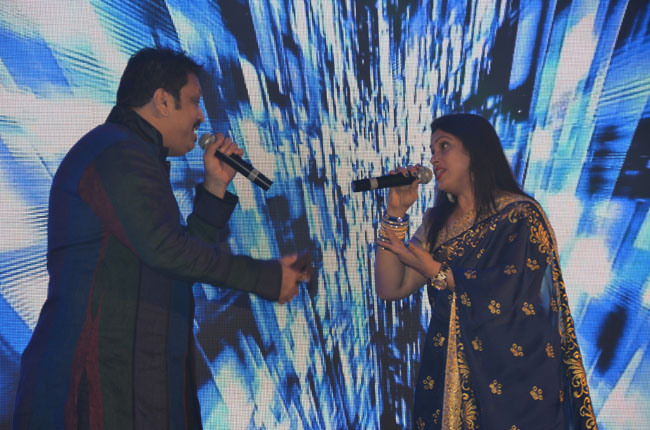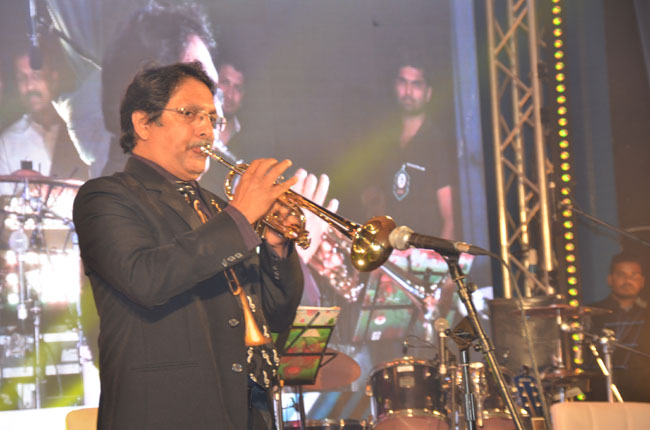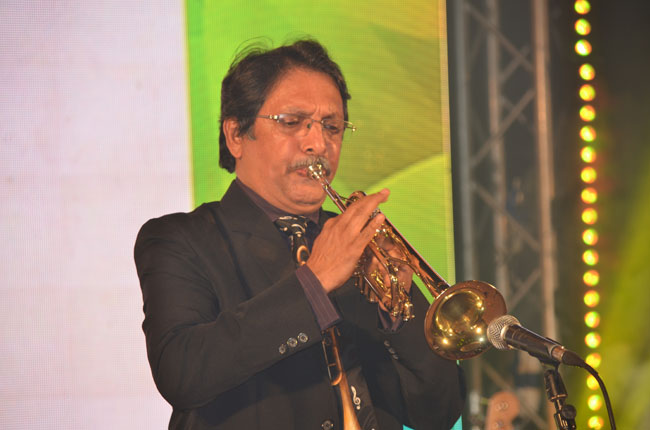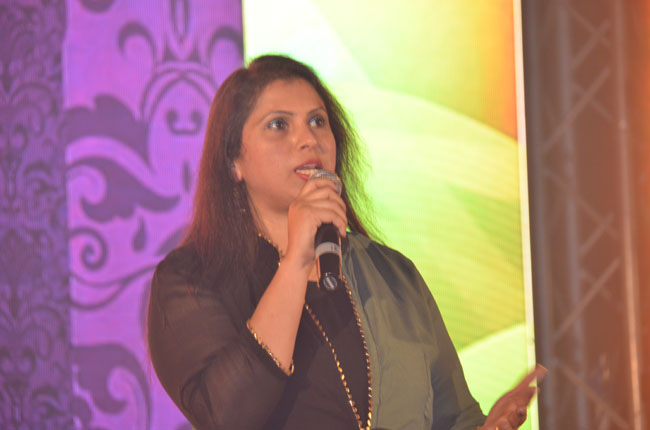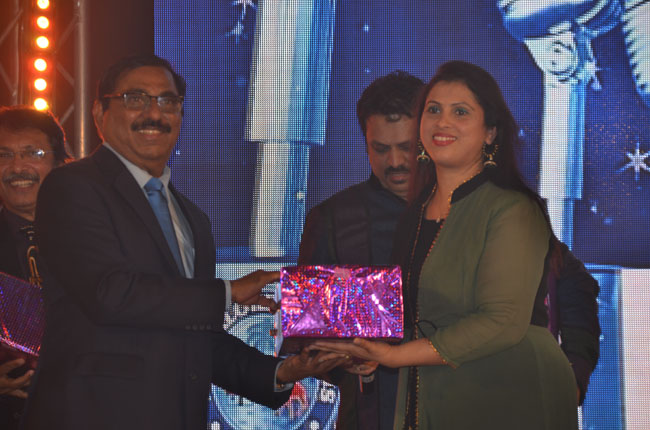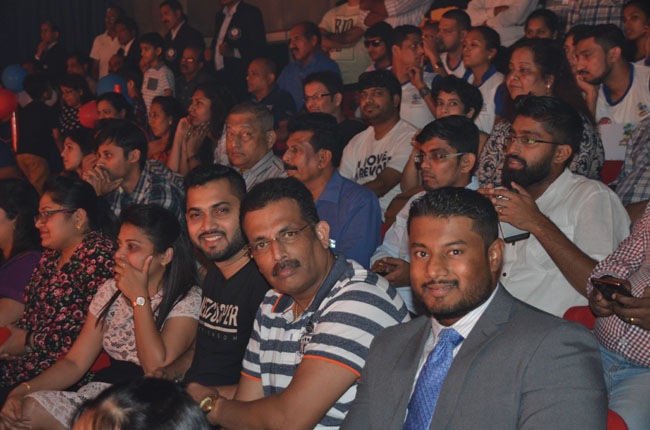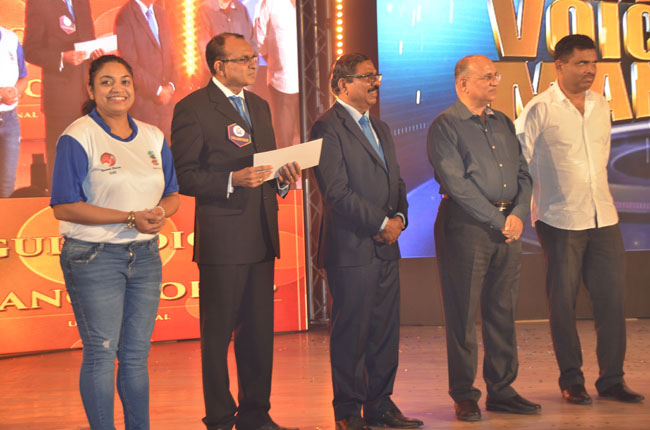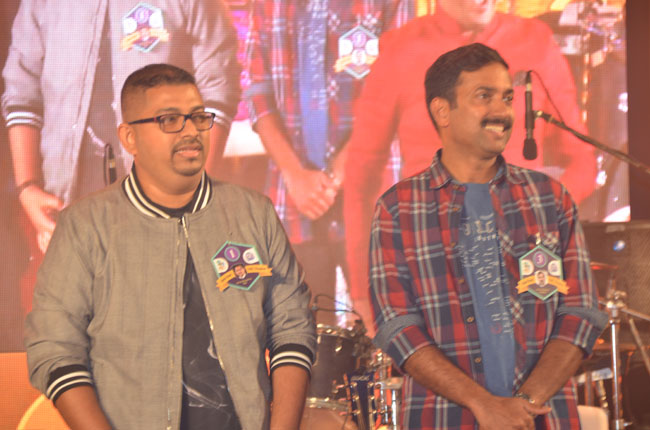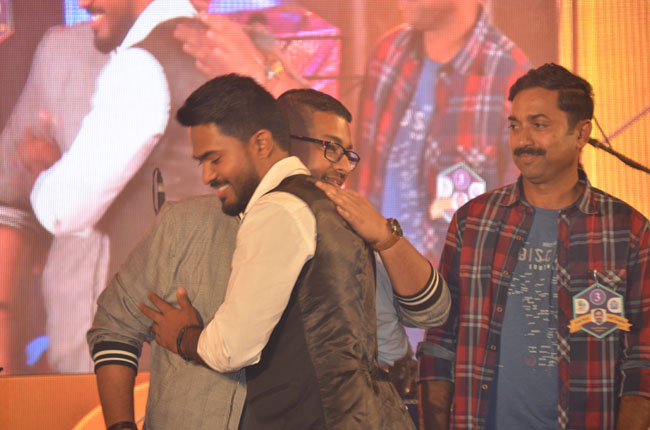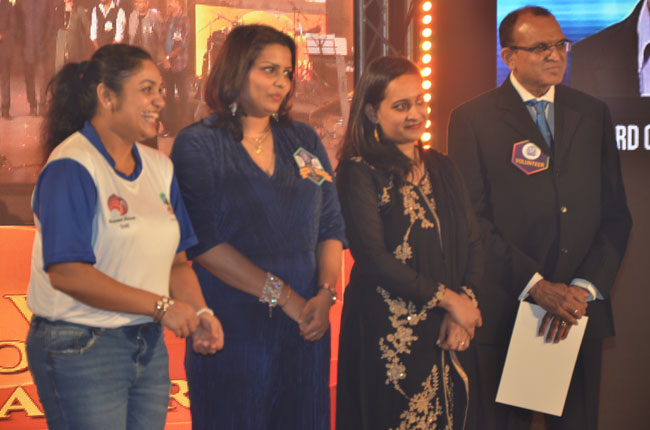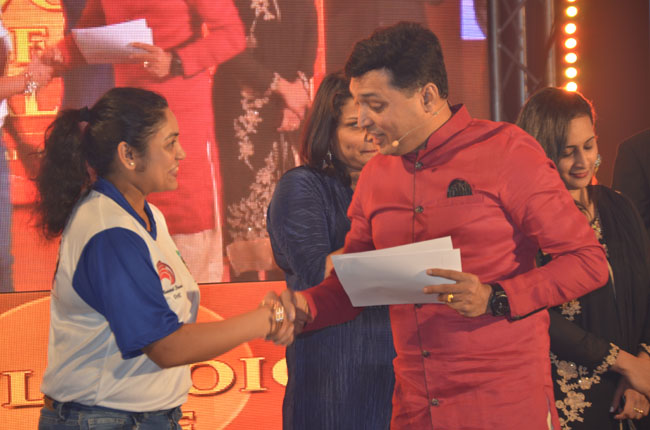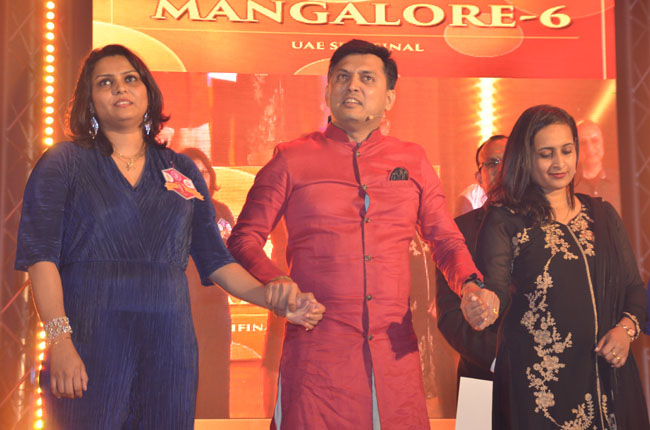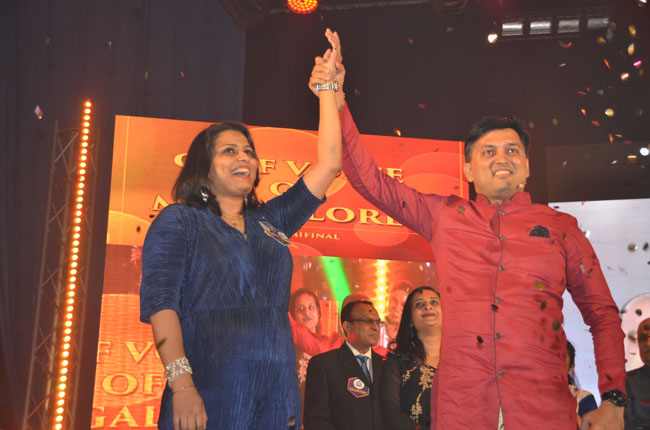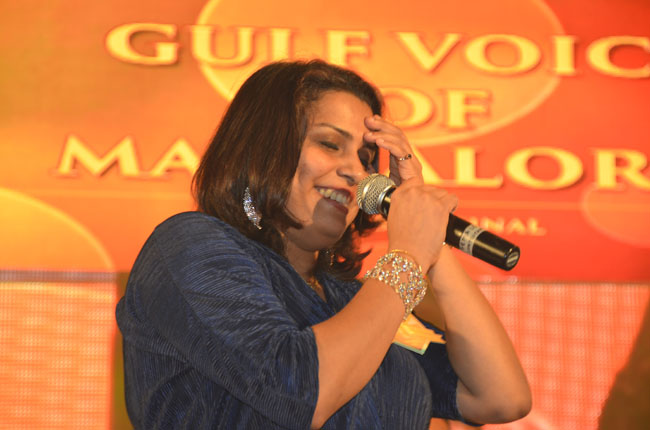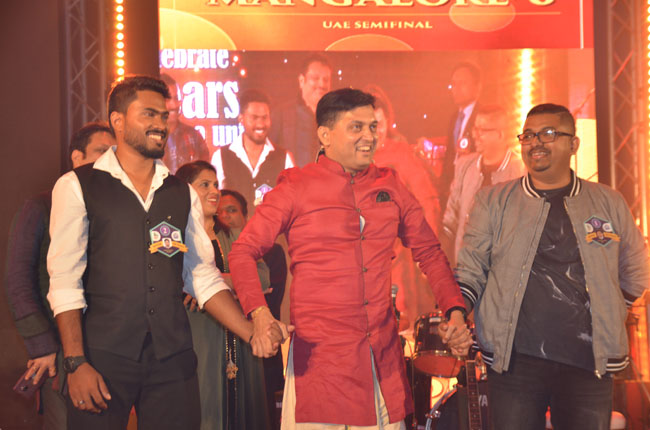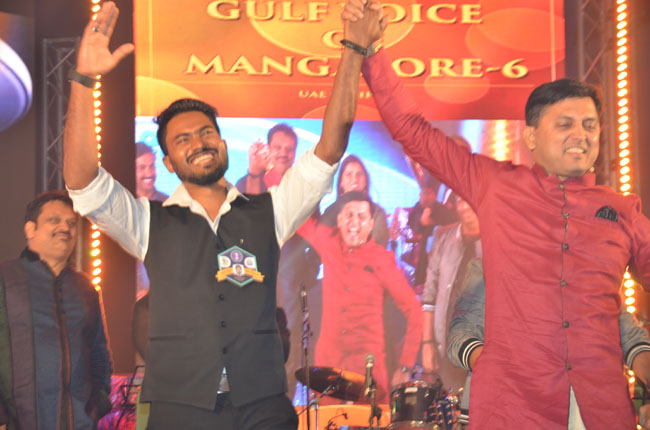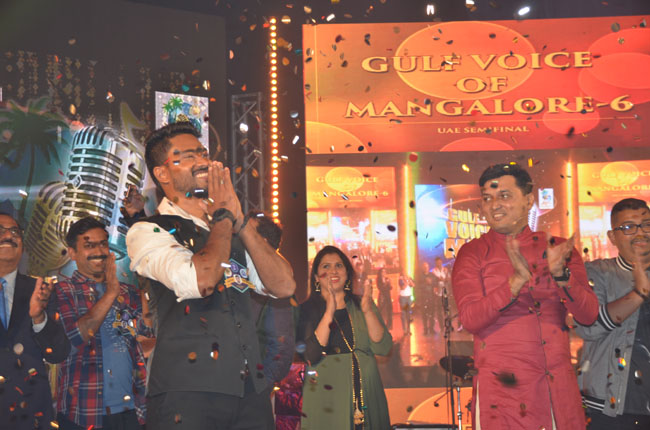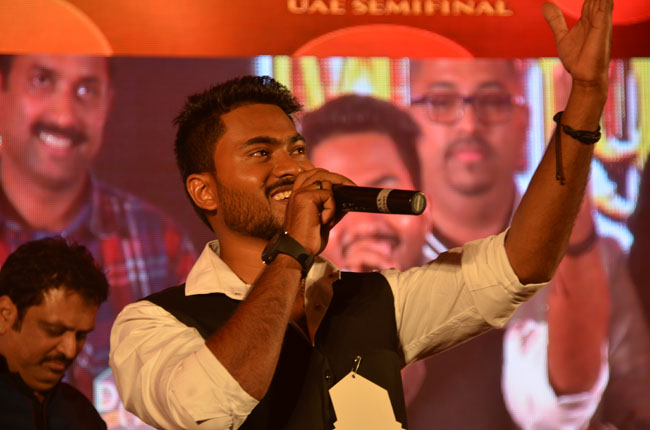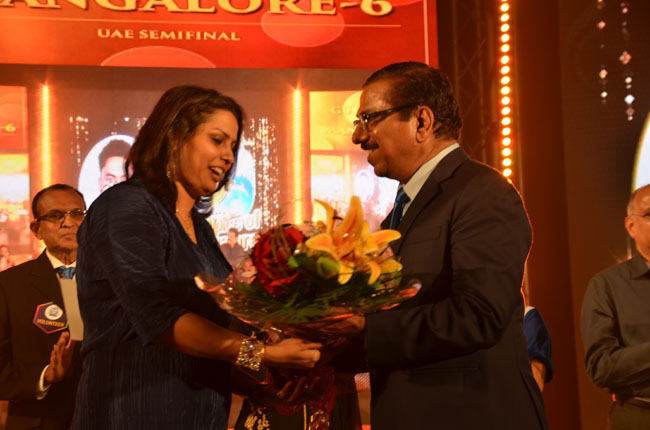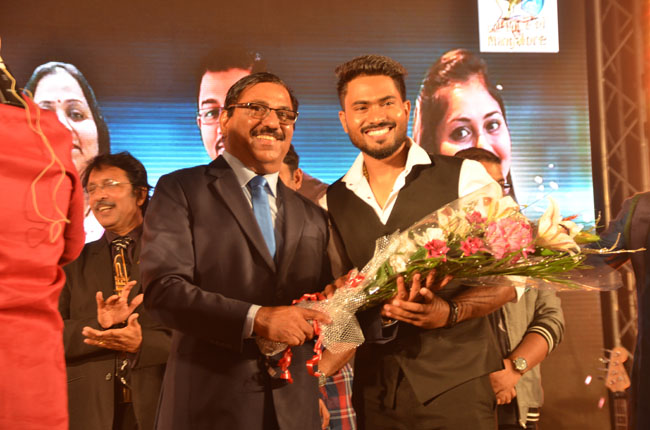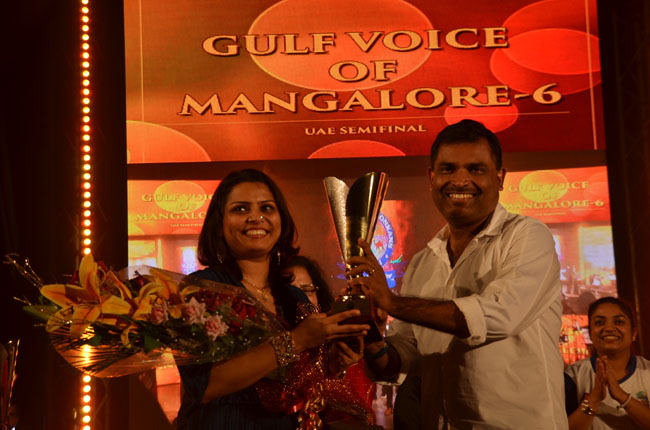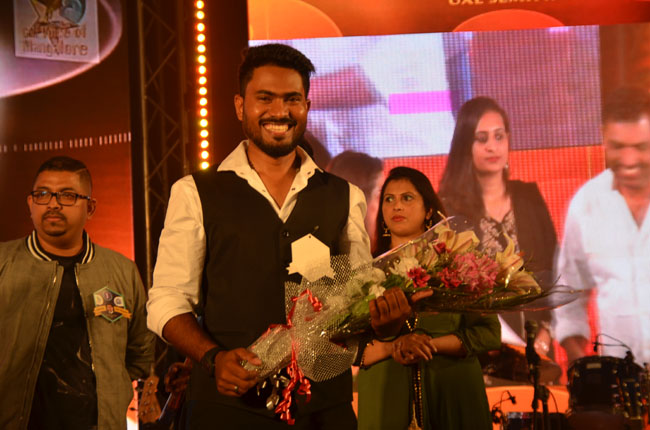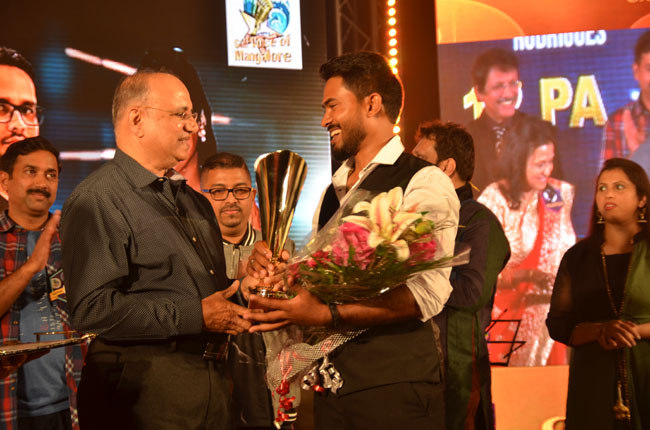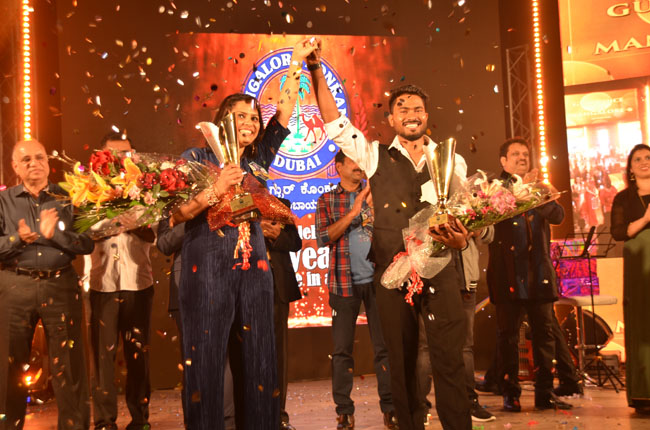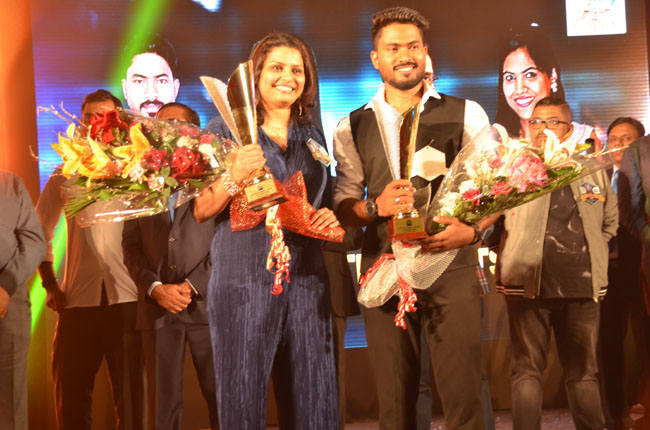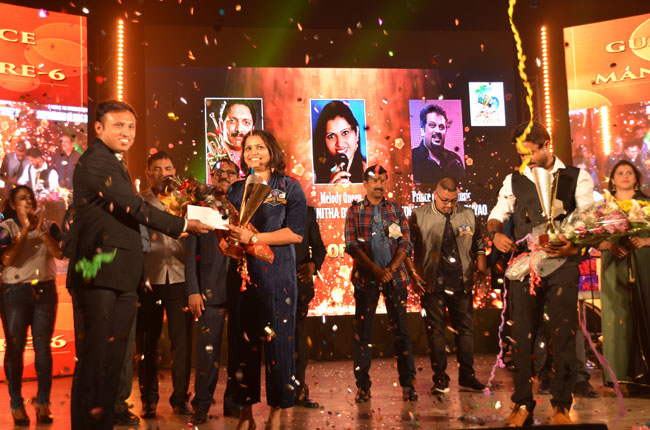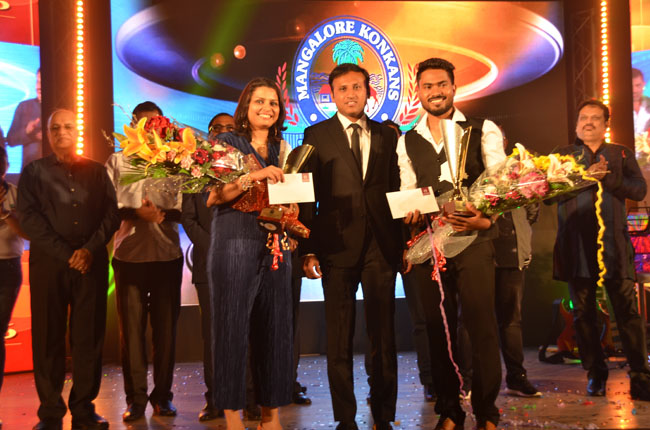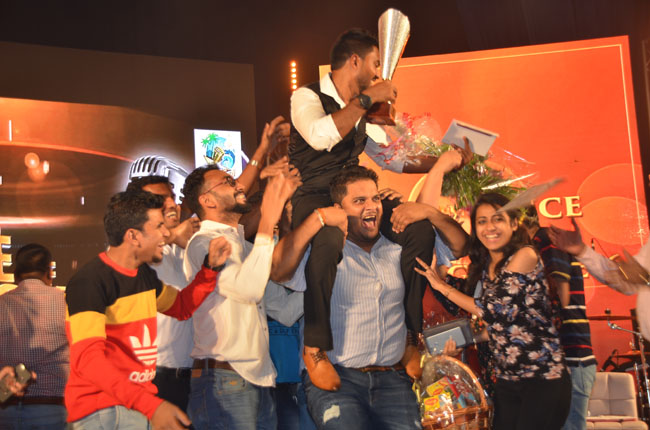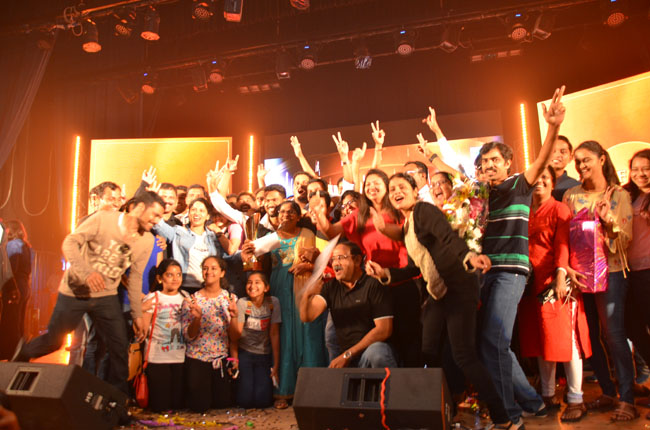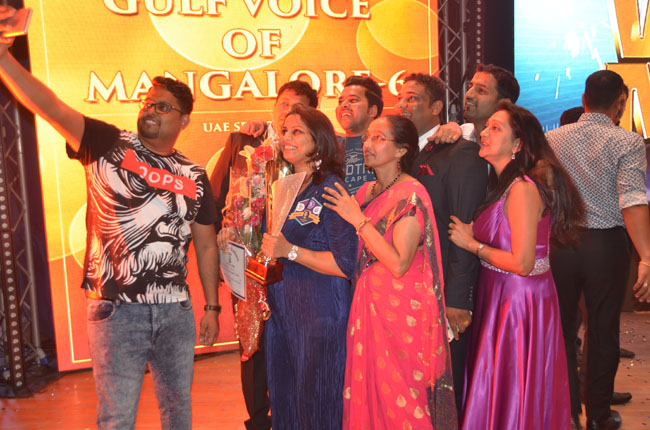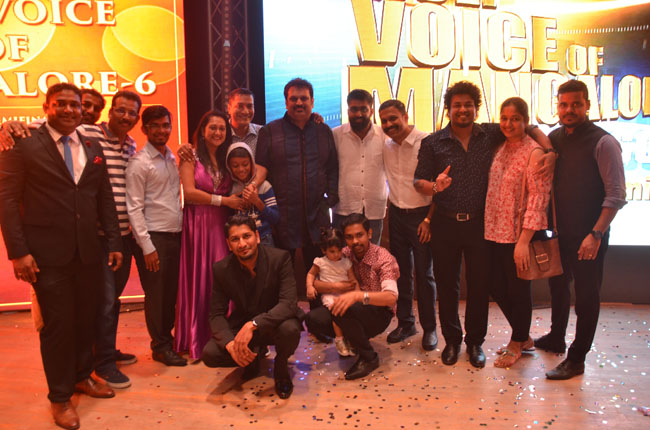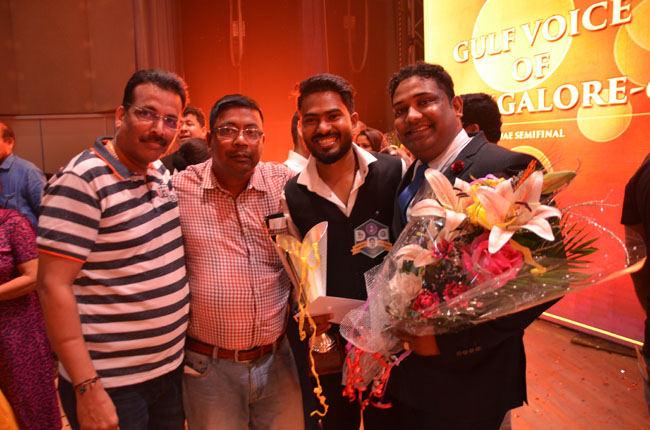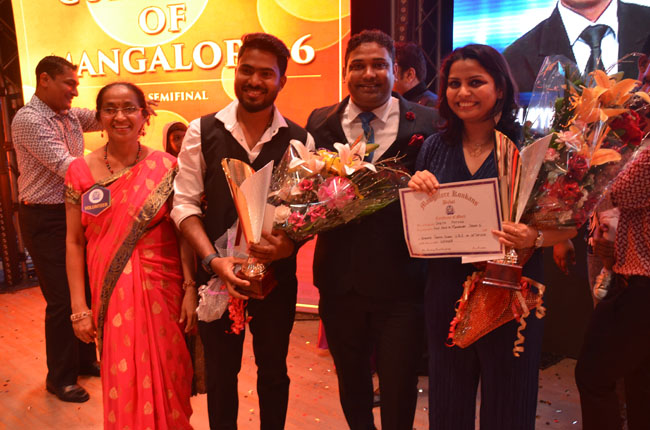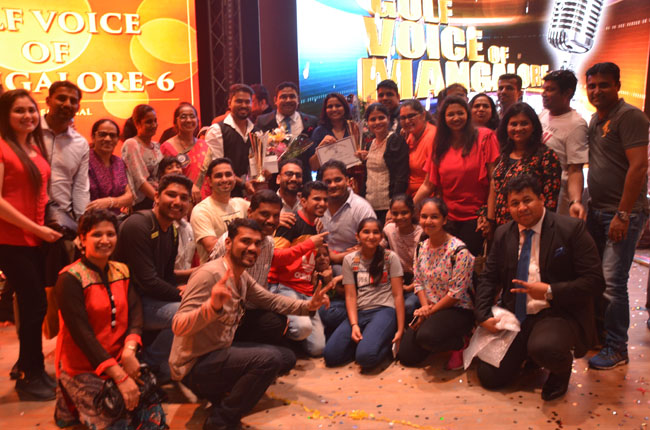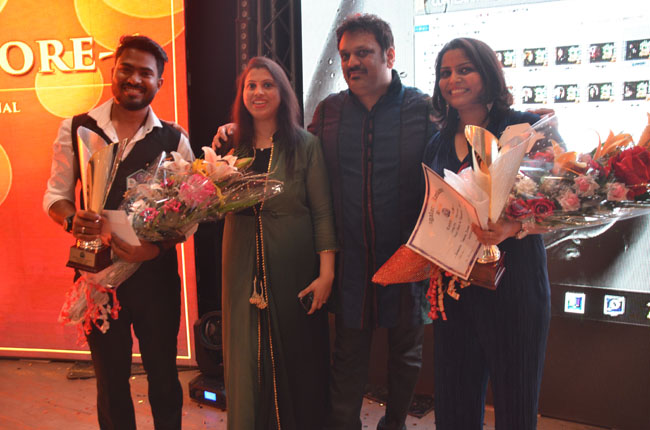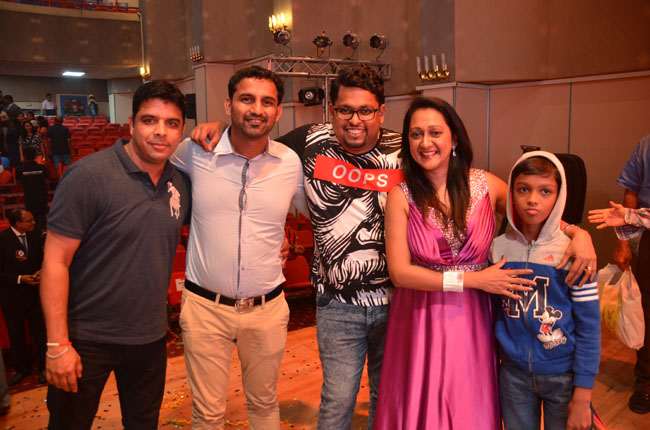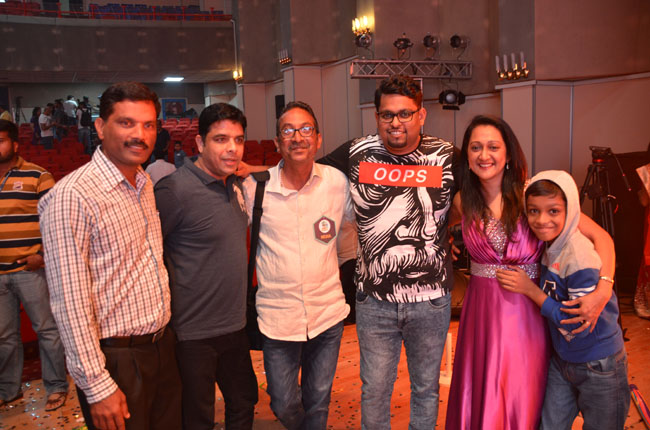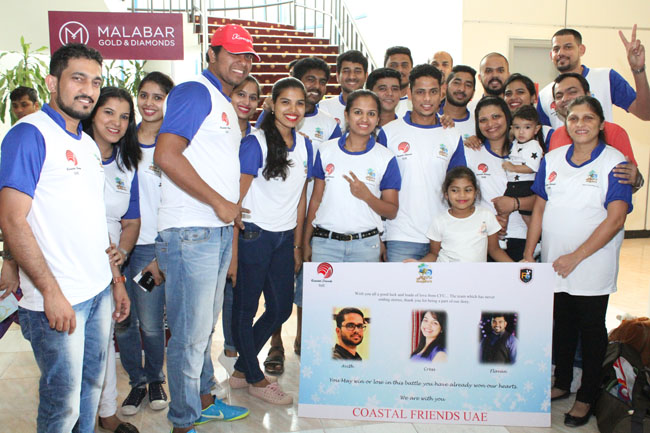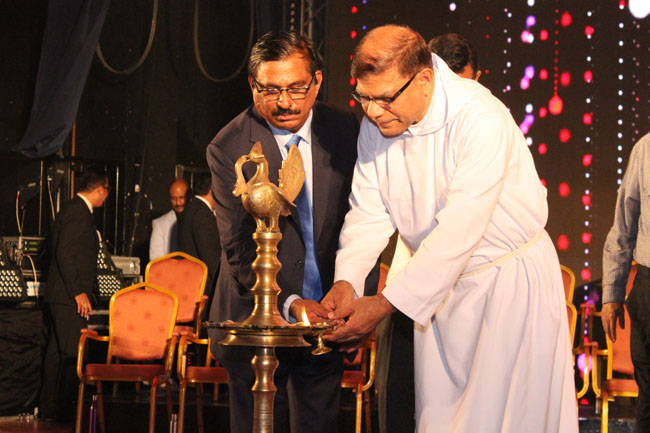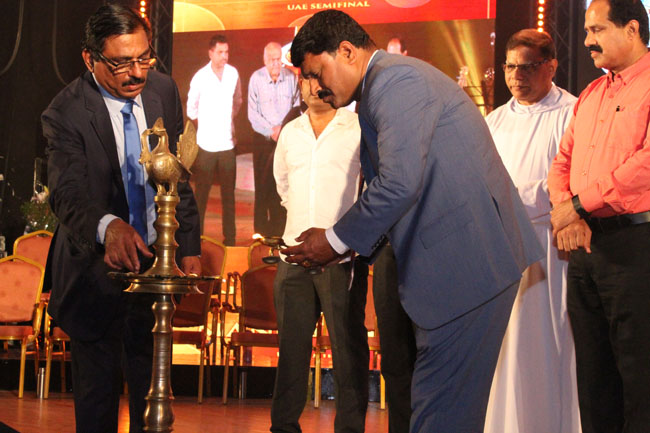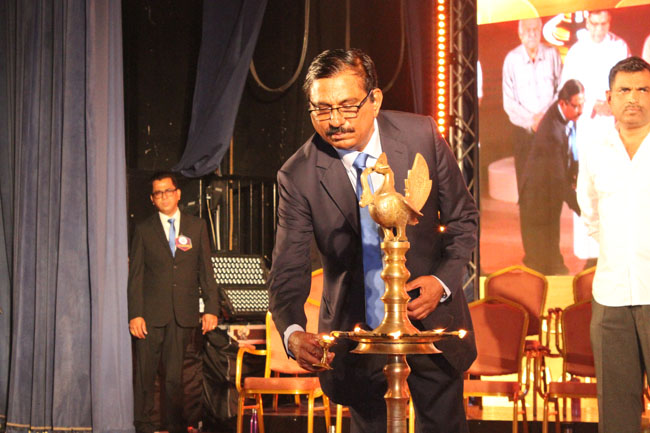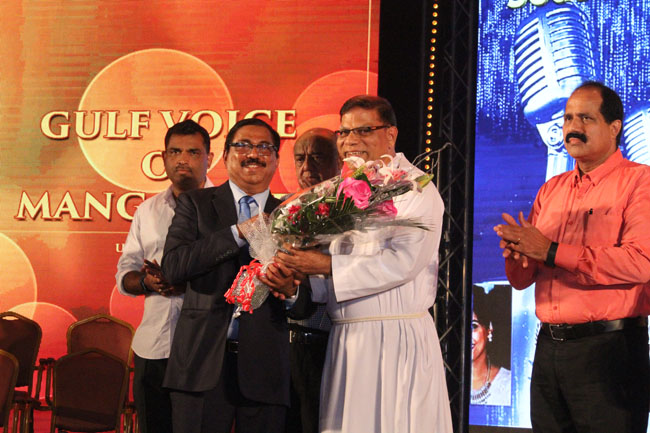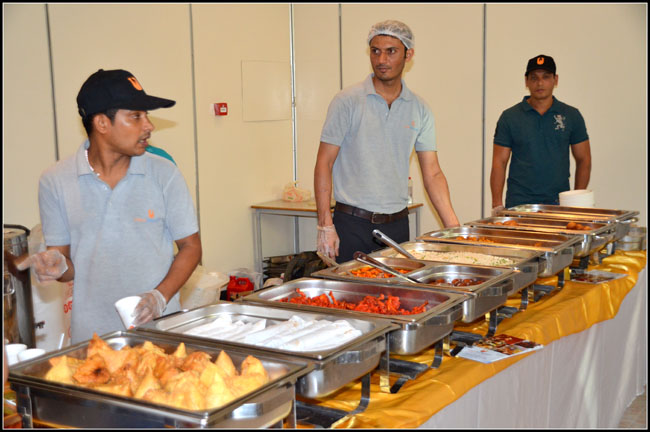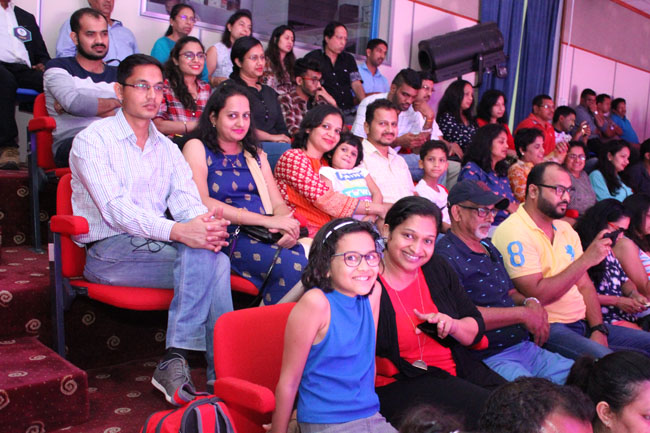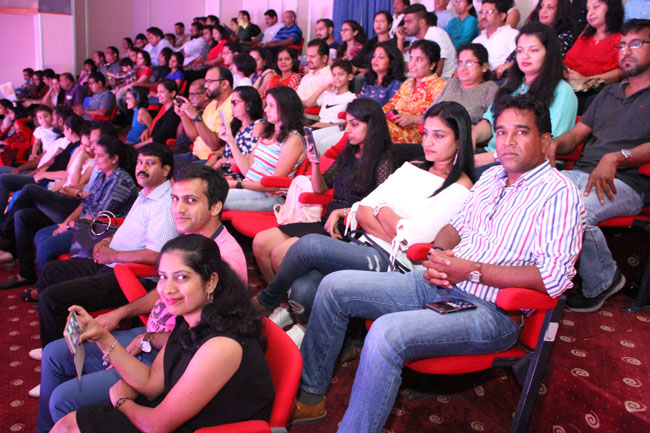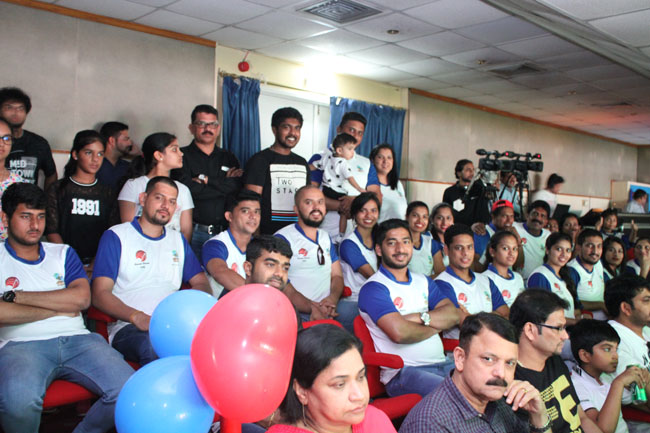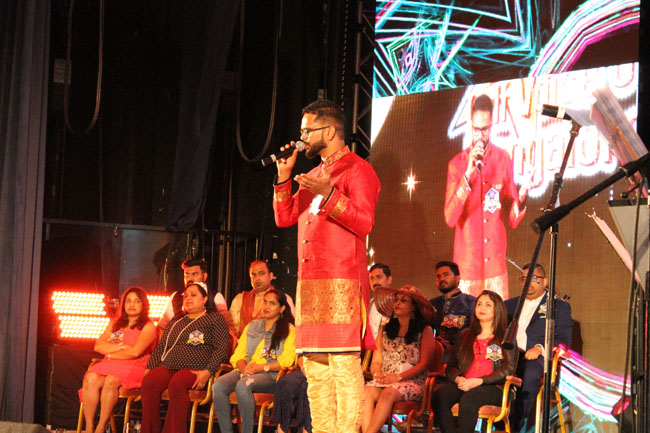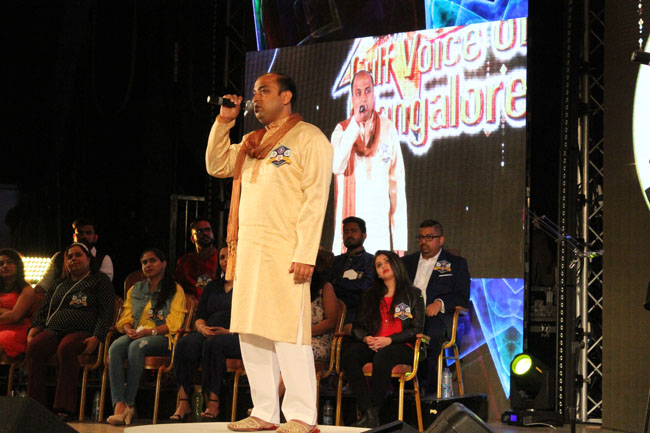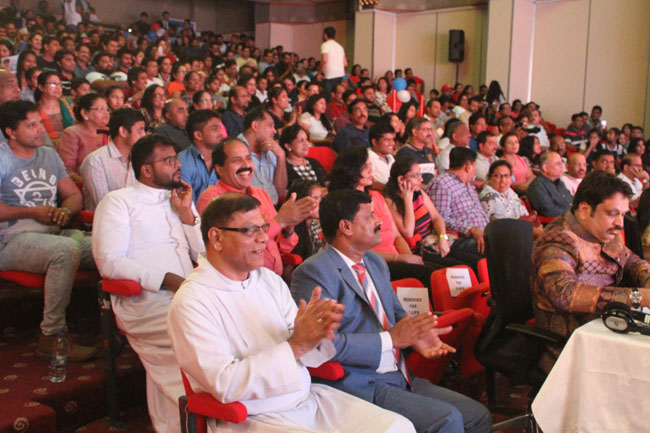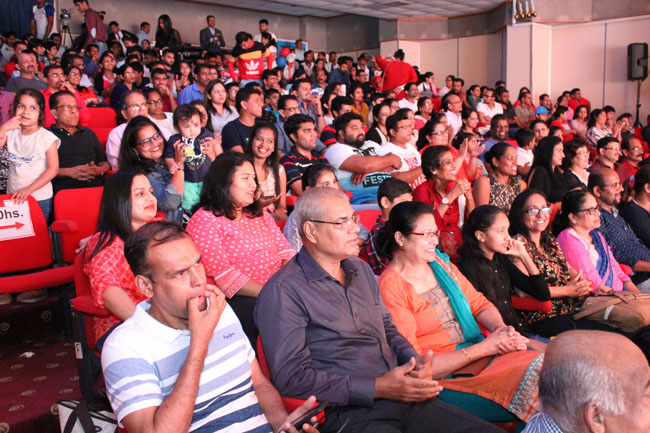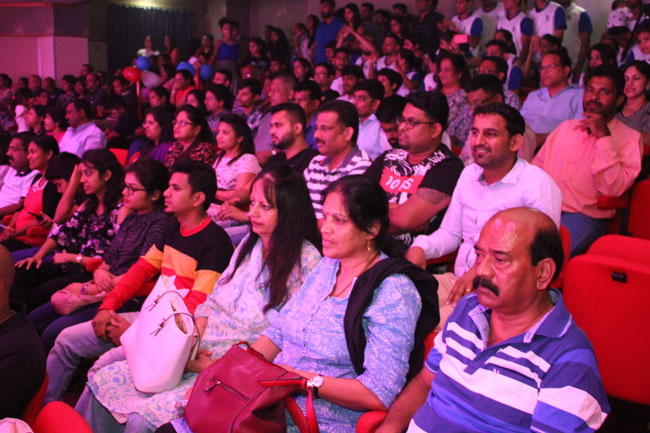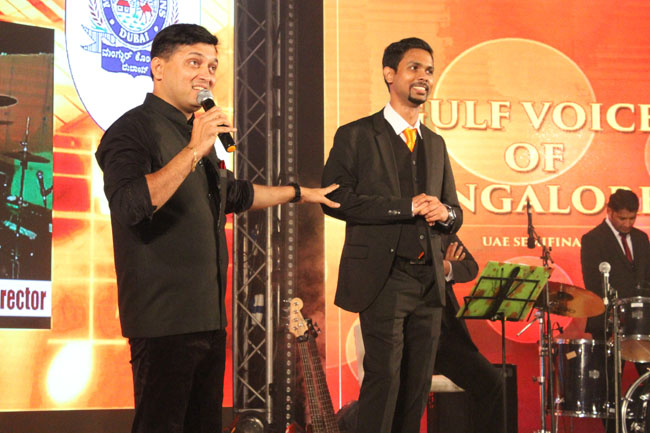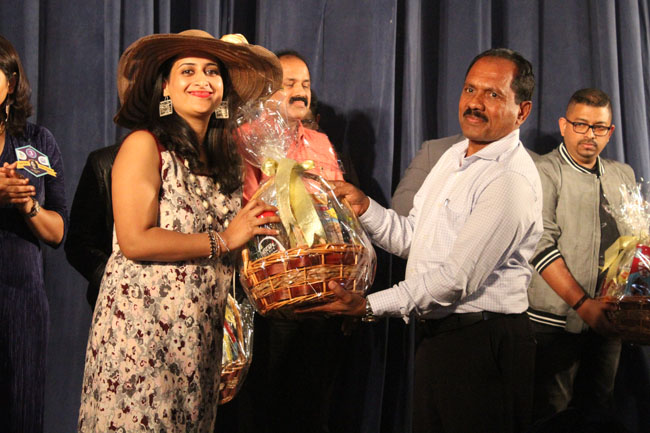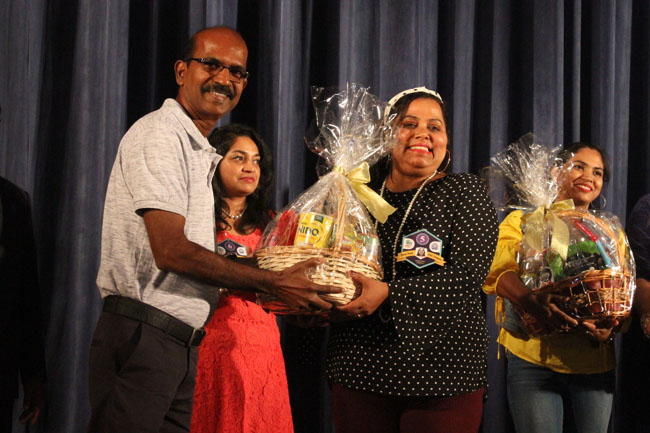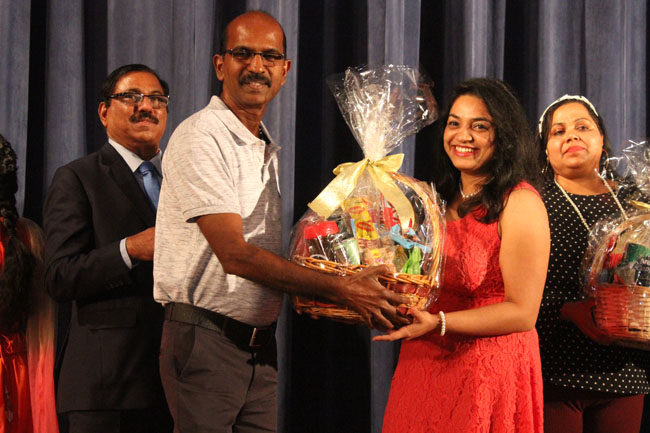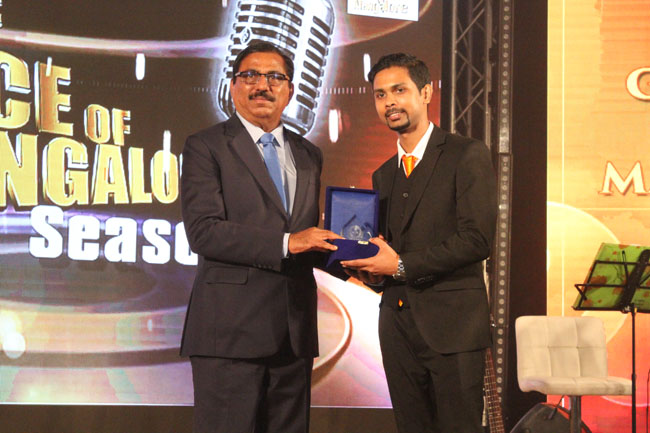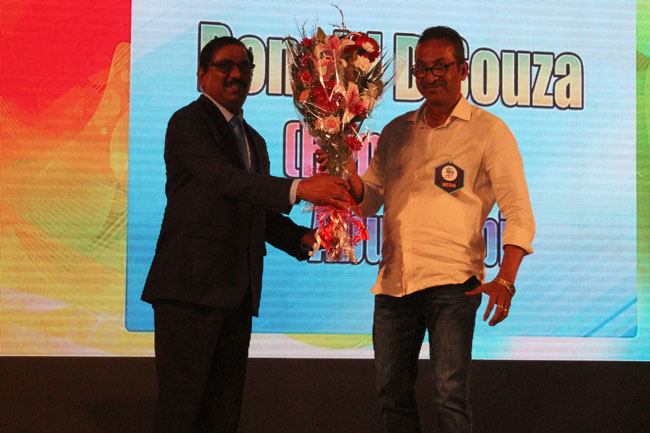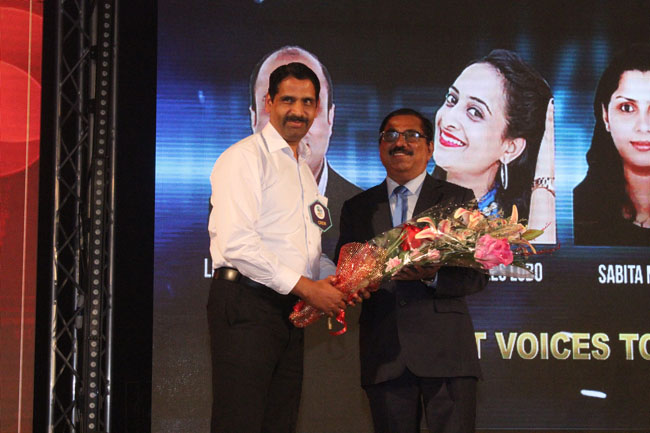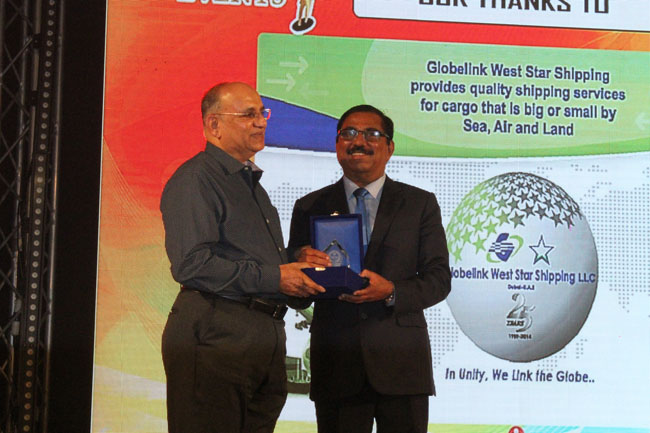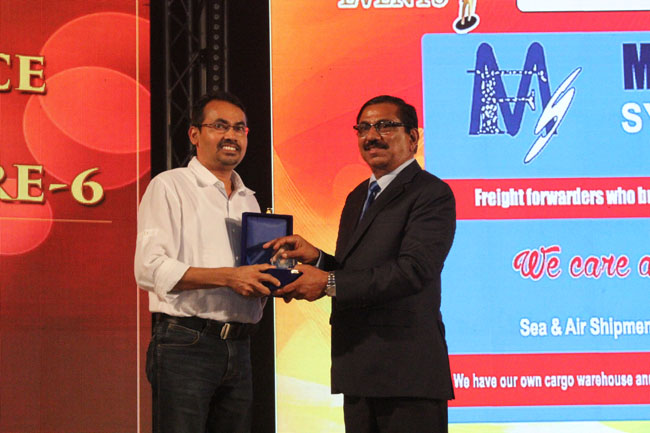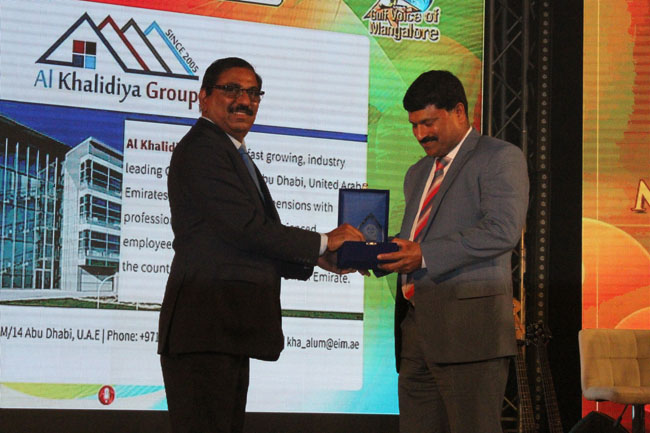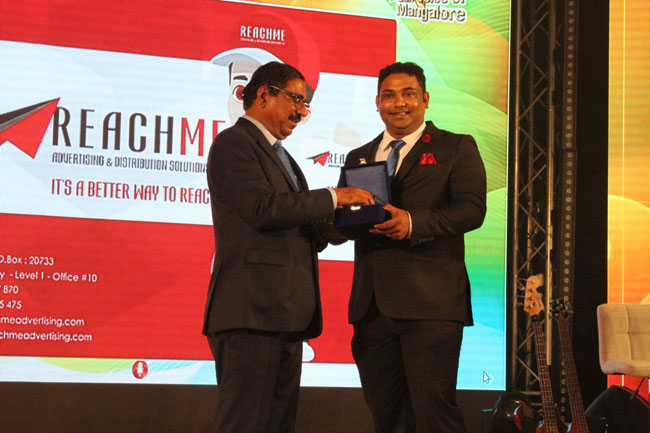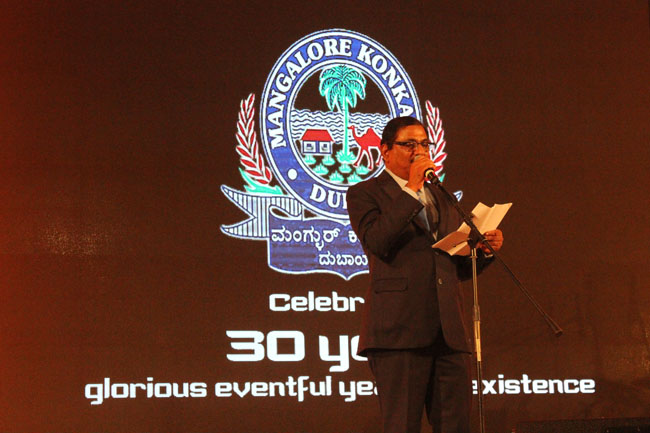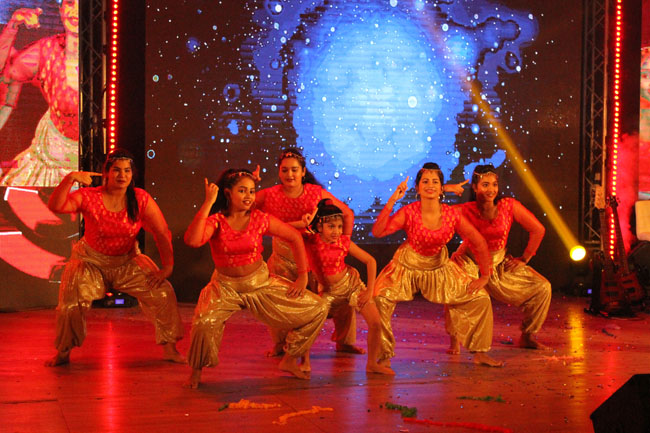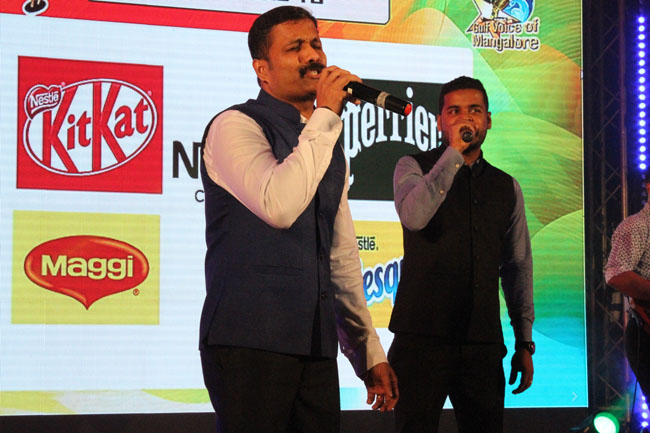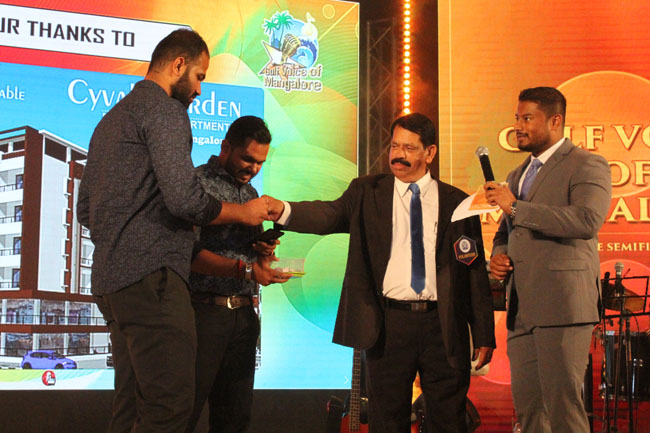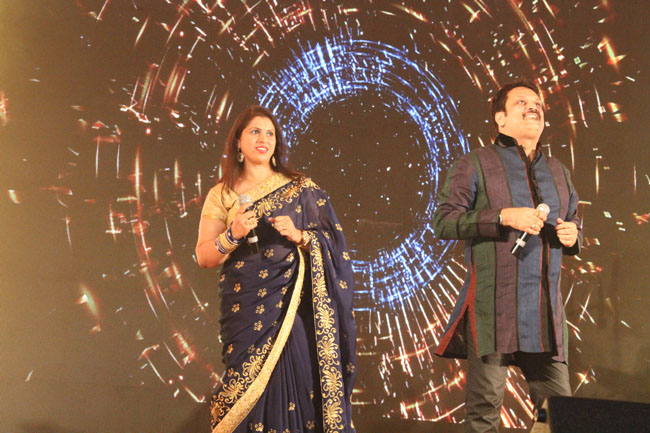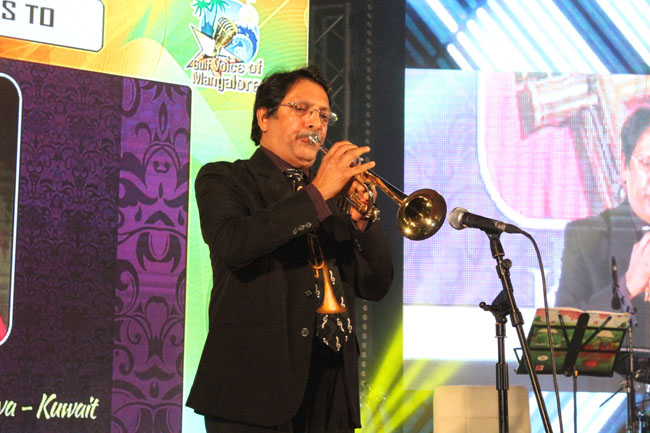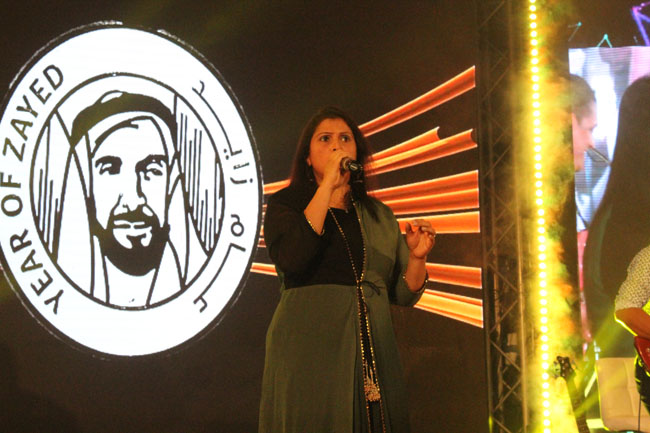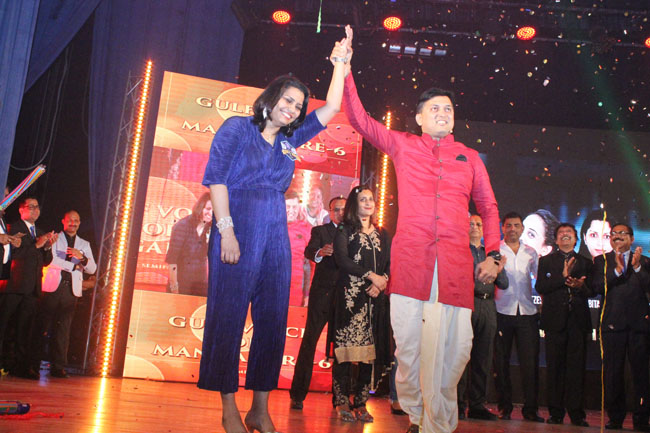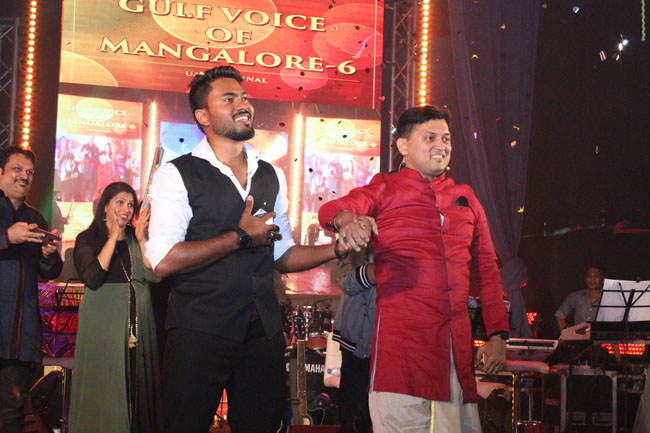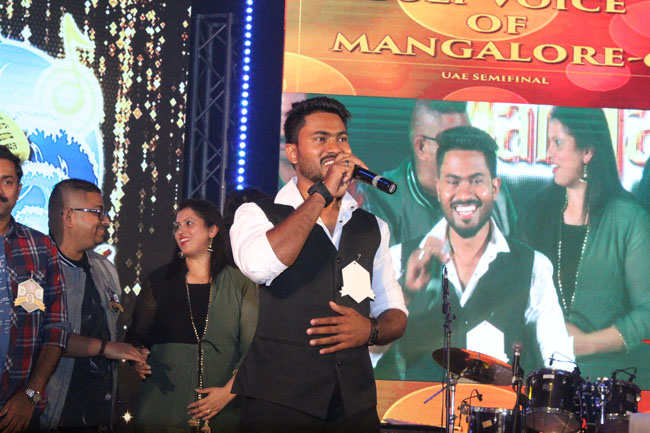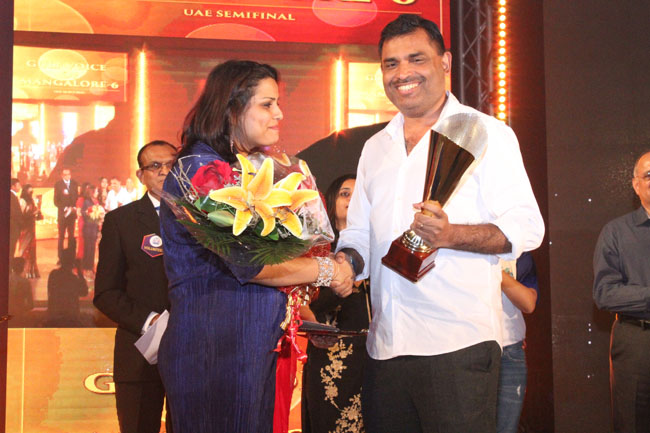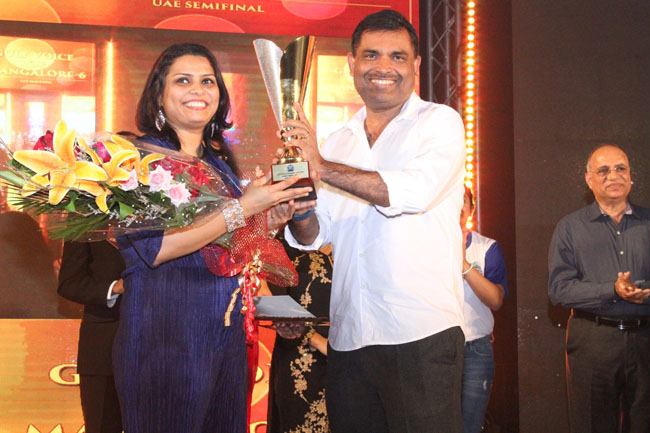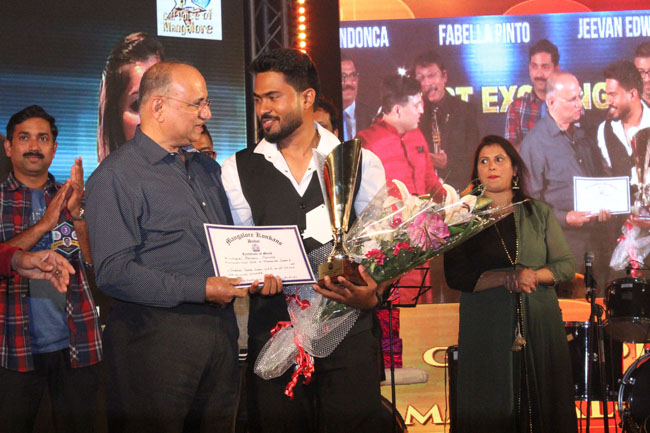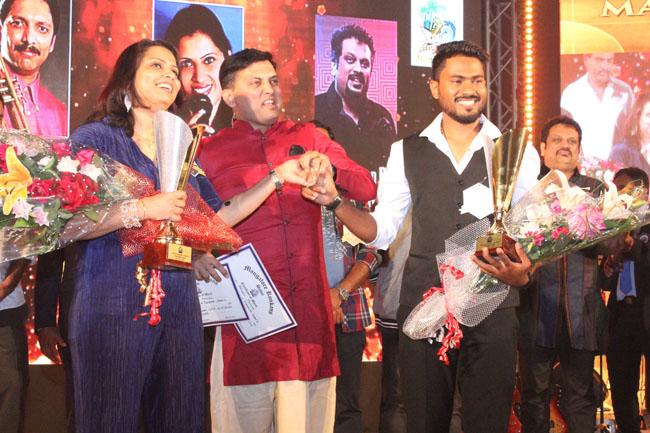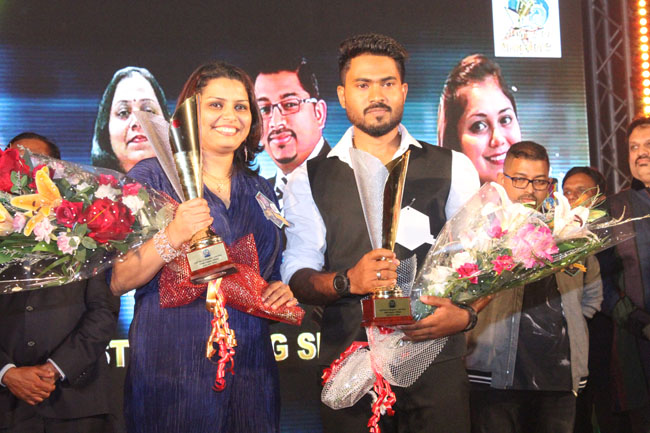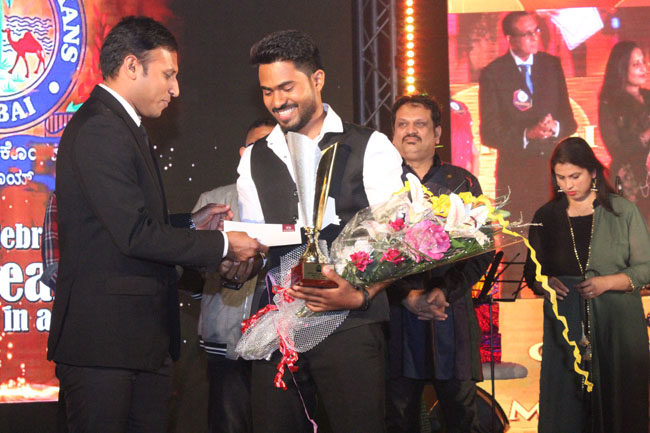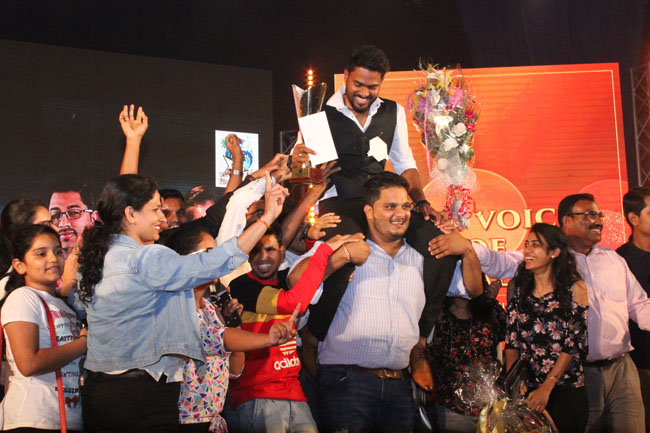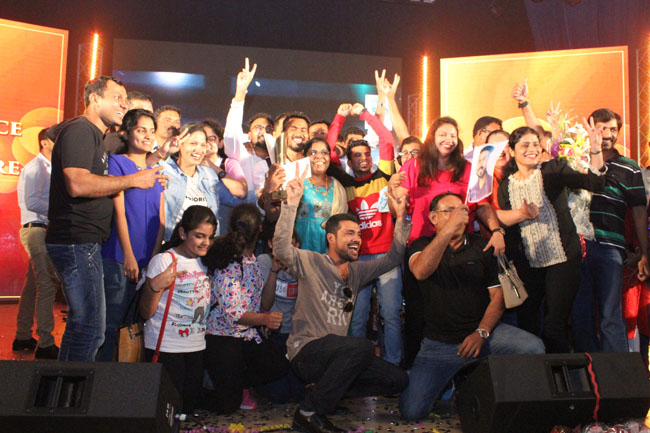 Entertainment segment was started with Classical and Bollywood Fusion by Klasical Rhythms followed by a Special songs from Band Open High. Vinay Lewis with his Golden Voice made public to Dance while Preema D Souza made public to clap and Whistle for her Konkani Song as well as for her Arabic Song. A Beautiful dance number was presented by Dubai's renowned dance academy "Ocean Kids".
As audience were anxiously awaiting for the results to declare entertainment continued again this time with Judges. First it was Anitha and Sidanath performing to Sidhanath's own number Manglurachya Shera, Followed by Sidhanath's solo Chonnyachya Rathi which shown why he is the best in Goa. Adrian Gomes beautifully played Trumphet for a Hindi Song and Anitha D Souza sang a Arabic Song with thunder applause from Public.
All the judges were honoured by organisors. Sidhanath Buyao spoke about the contest and Contestant on behalf other Two Judges. And Finally the time as came which everybody was looking forward.Top 3 Winners from Both category called on stage in midst thundering applause and whistles from Audience. In Female category Crecilla Rodrigues Declared as IInd Runner Up, Priya Menezes declared as Ist Runner Up while Sabita Mathias Emrged as Winner and will Travel to Kuwait for finals.
In Male category Alwyn Mendonca Declared as IInd Runner Up , Jeevan Edward Vas declared as Ist Runner Up while Aenson Mathias Emrged as Winner and will Travel to Kuwait for finals.
The Entire program which is very tough but Enjoyable was compared by Roshan D Silva with his Crowd pulling compering skills and with Pure Konkani word he has proved why he is best for Mega events like this.
This mega evening of Entertainment Music come to an end with the Happy Note on the judgement as all the people hailing the Non Transferency Judgement and hailing the efforts of Judges.