Udupi: Candle light Procession and Prayer Service mark the Vespers of Holy cross Church, Pamboor
By Dr. Eugene DSouza

Bellevision Media Network


Udupi/Pamboor, 22 Dec 2017: Candle light Procession and Prayer Service marked the Vespers evening of the Holy cross Church, Pamboor on Friday, 22 December 2017 from 6.30 pm to 8pm. Vespers was observed on the eve of the Annual Feast that will be celebrated on Saturday, 23 December 2017.


The parishioners along with altar servers and priests gathered in front of the Manasa School for Special Children. At 6.30 pm, the candle light procession commenced with the band followed by altar servers, parishioners and priests including Fr. Mahesh D'Souza, Principal of Don Bosco English Medium School-Shirva, the chief celebrant of Vespers and Fr. Paul Rego, Parish Priest of Pamboor.


With lighted candles in their hands and singing hymns, the parishioners walked through the road and entered the church premises through the main gate.


Vespers service began at 7 pm with entrance hymn followed by responsorial psalms, prayers and reading of the Holy Scriptures.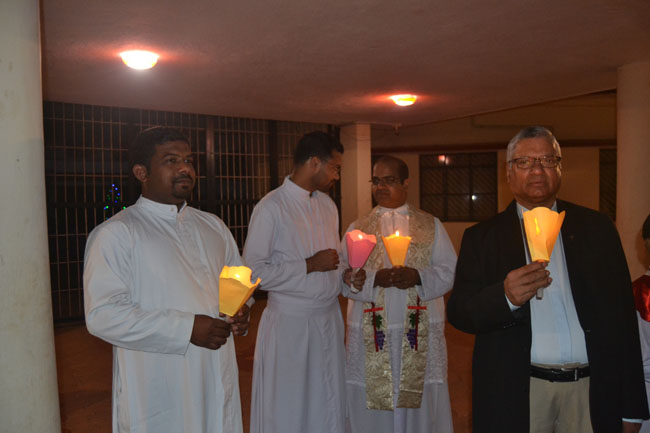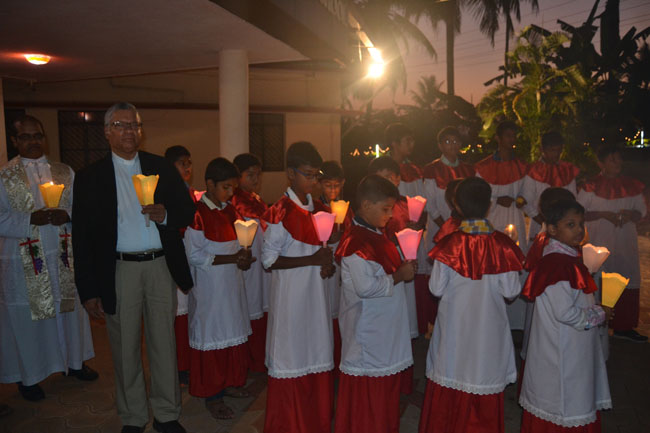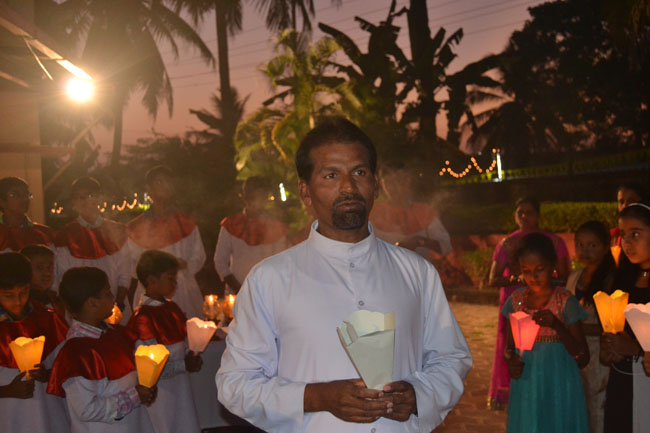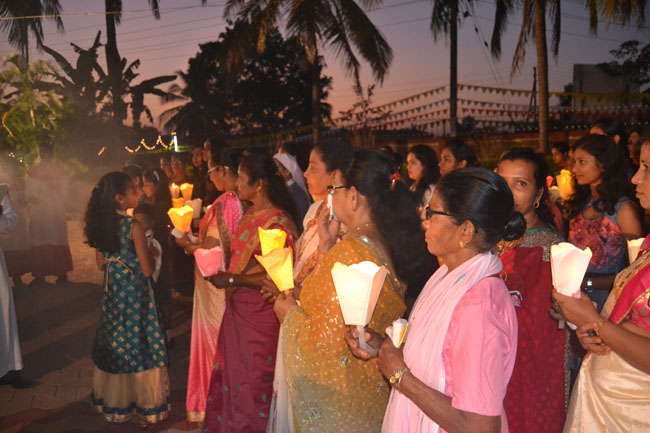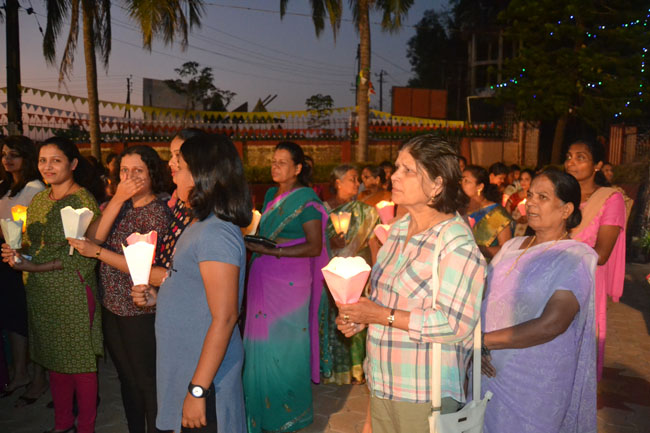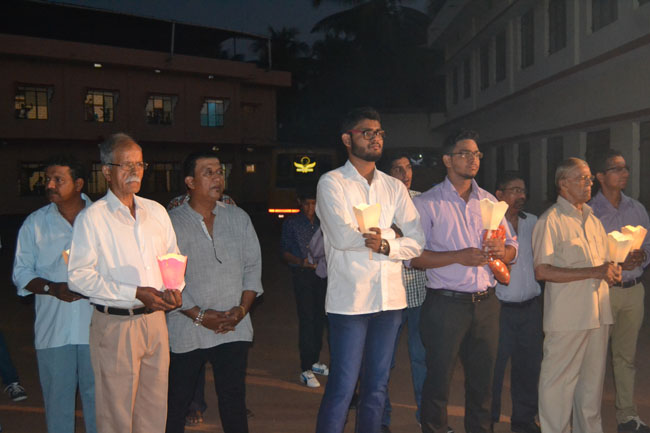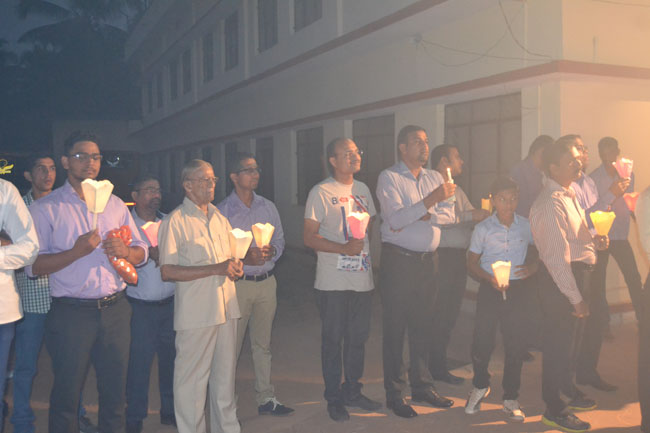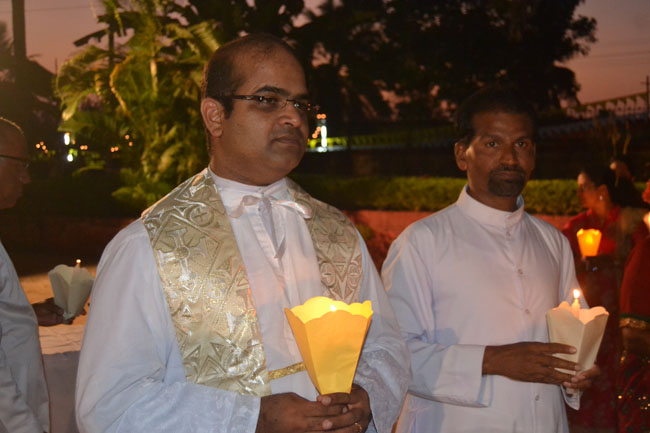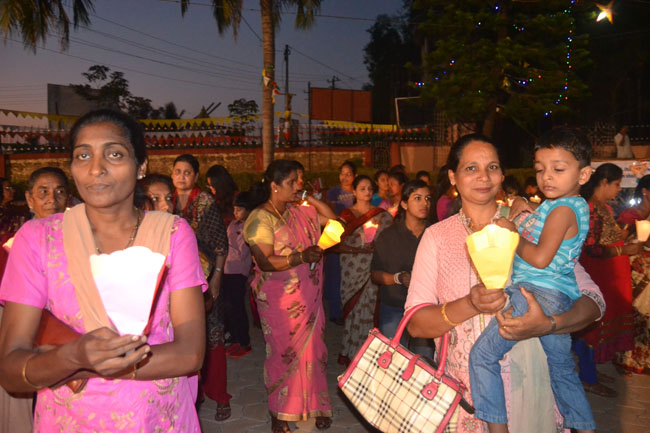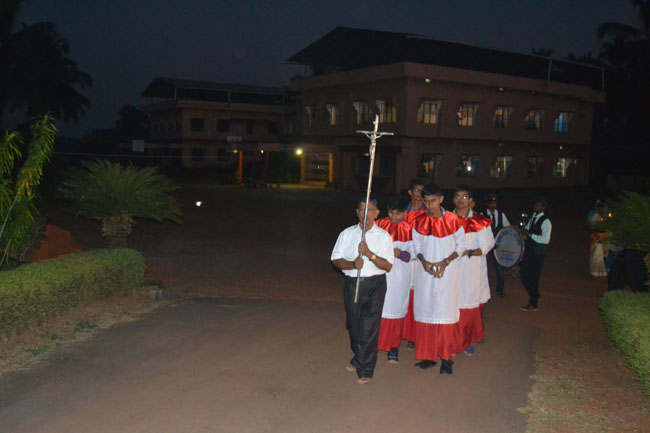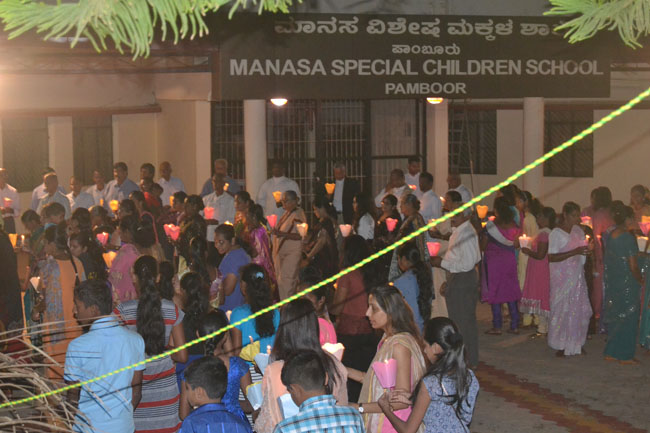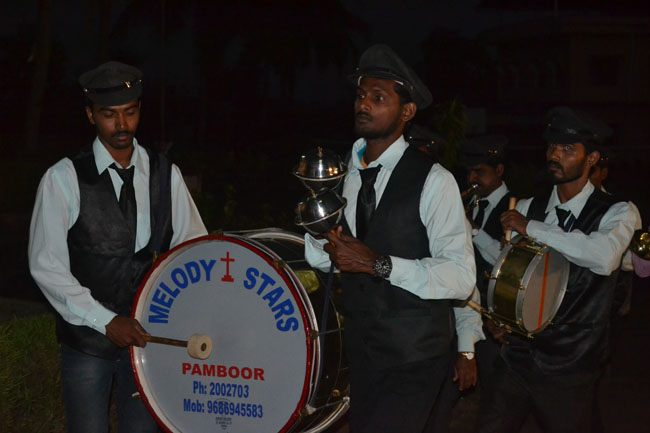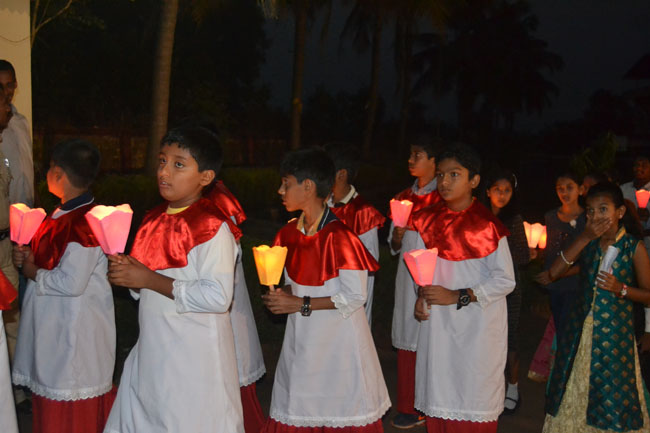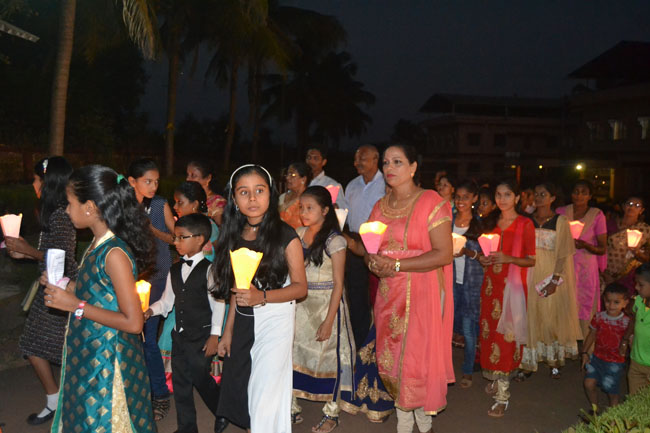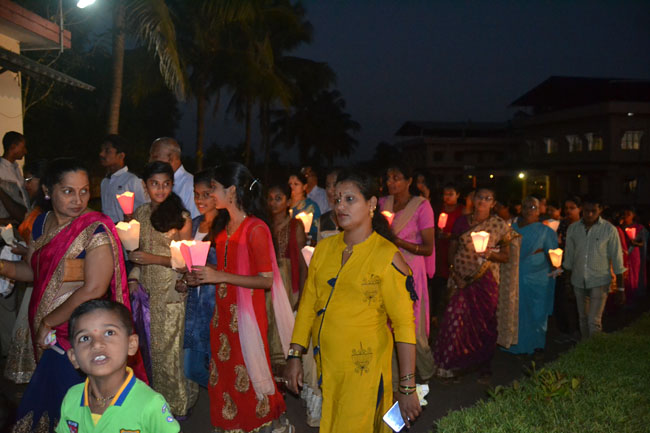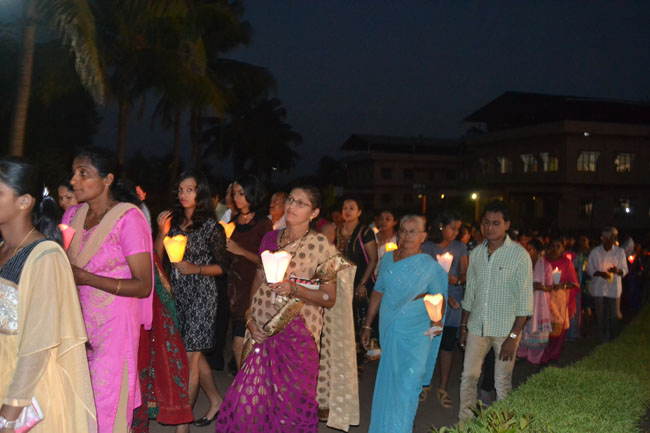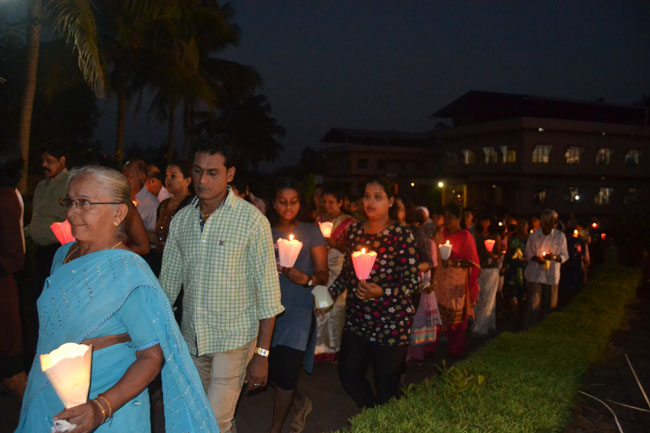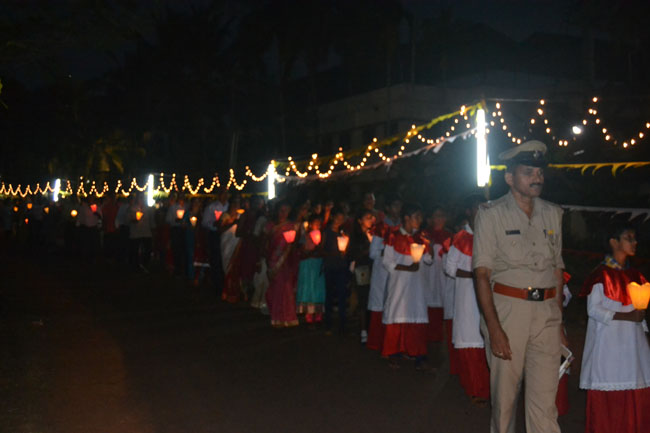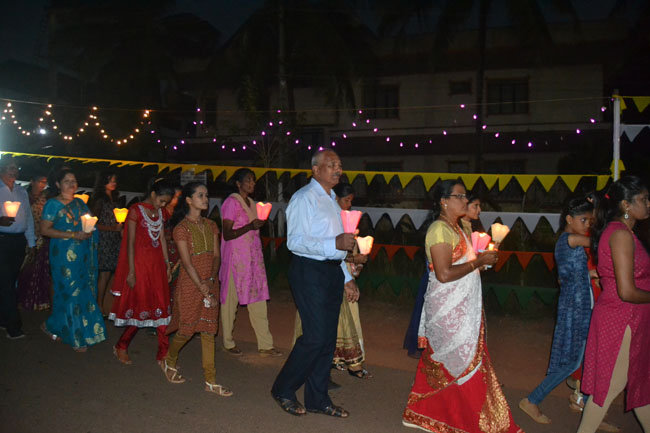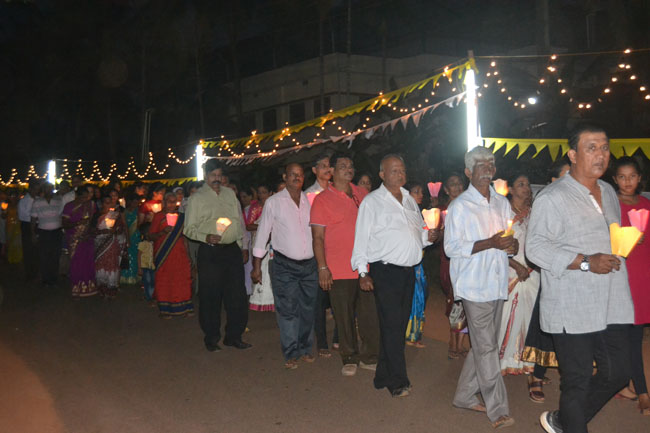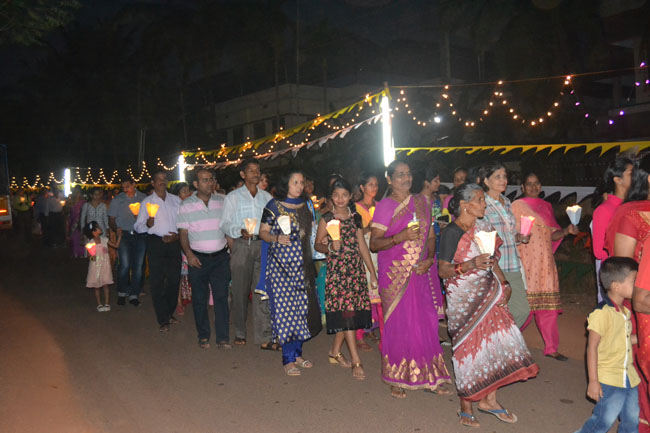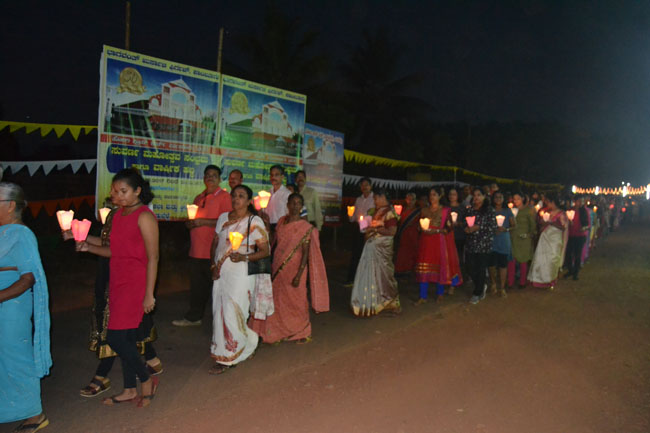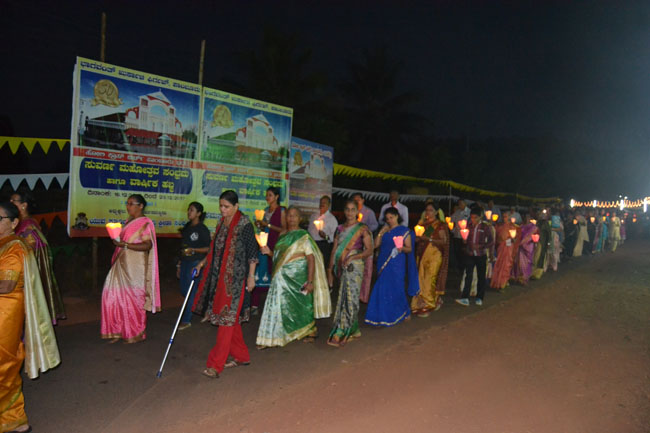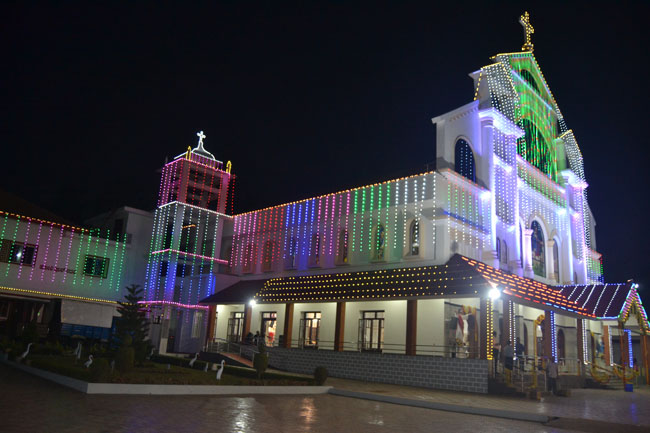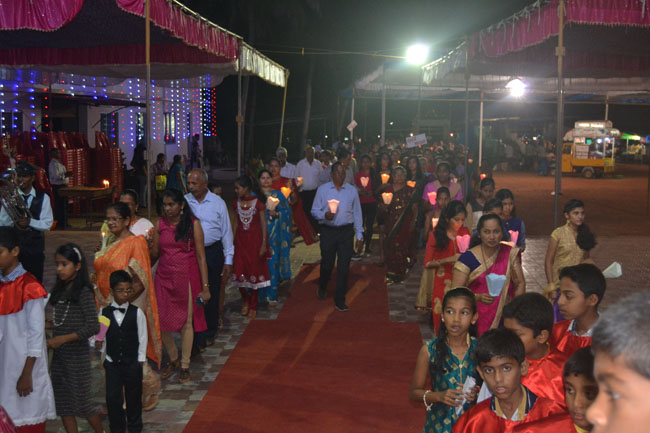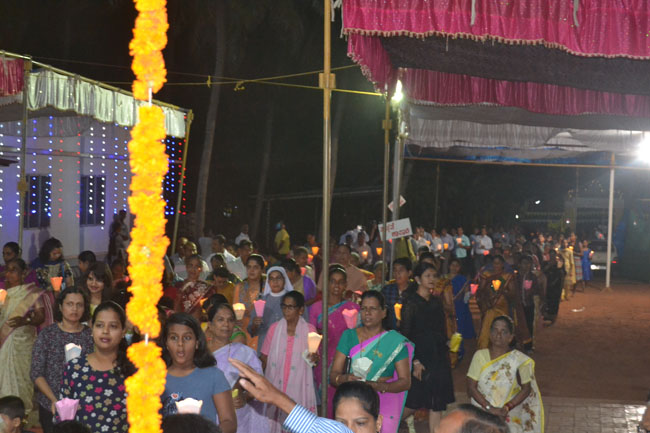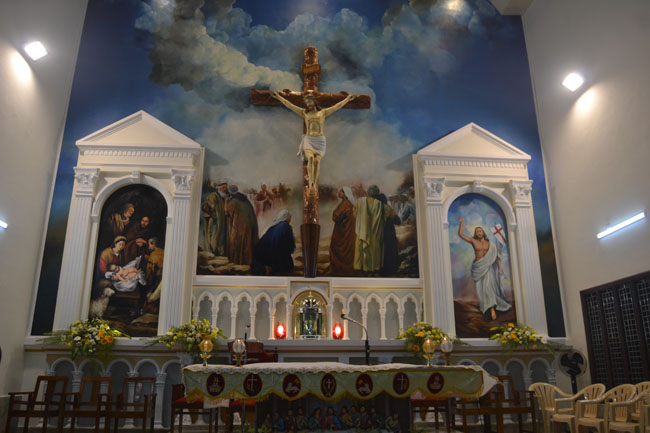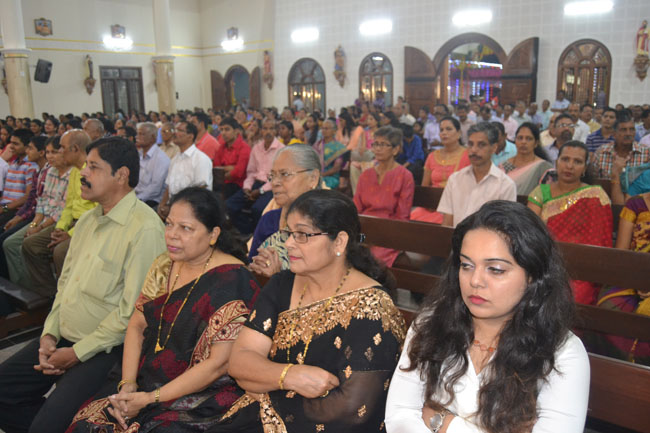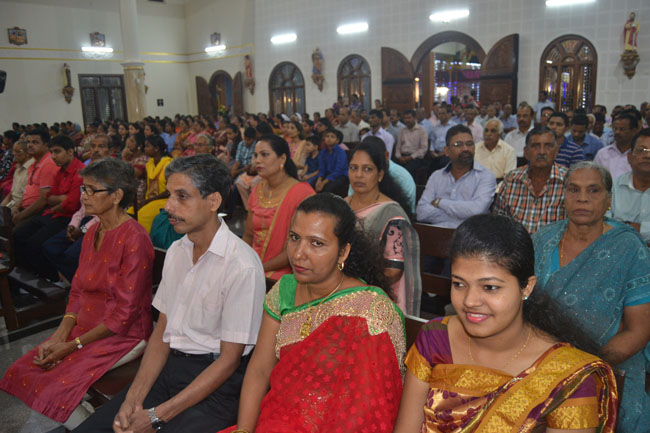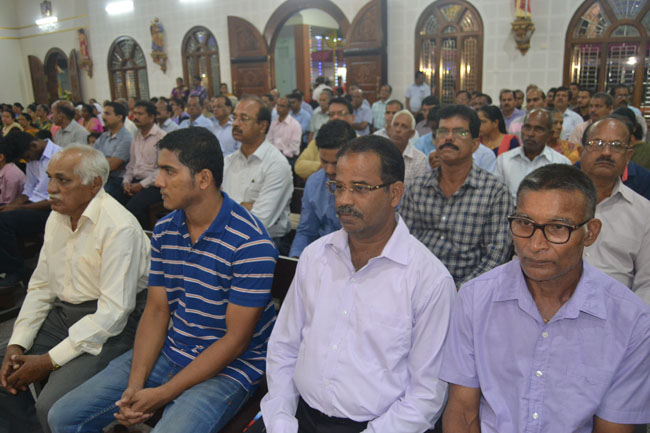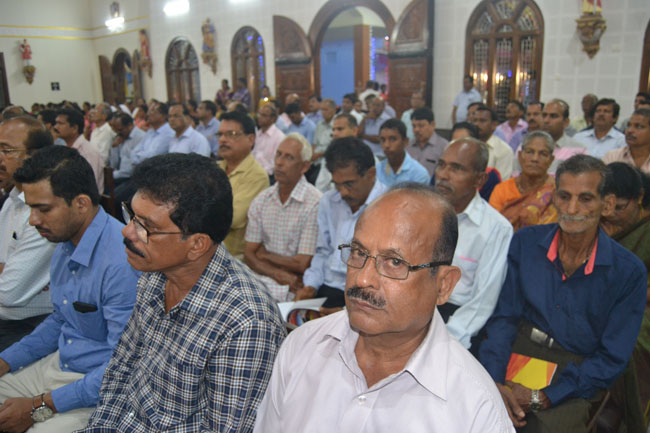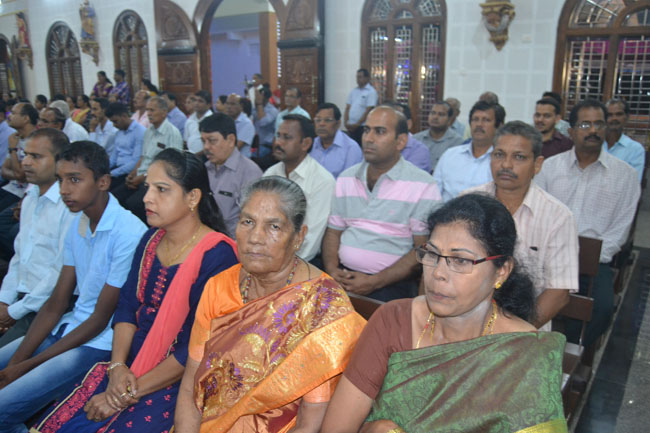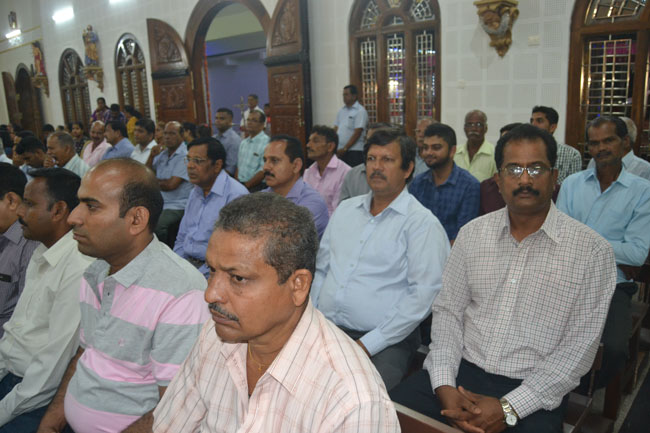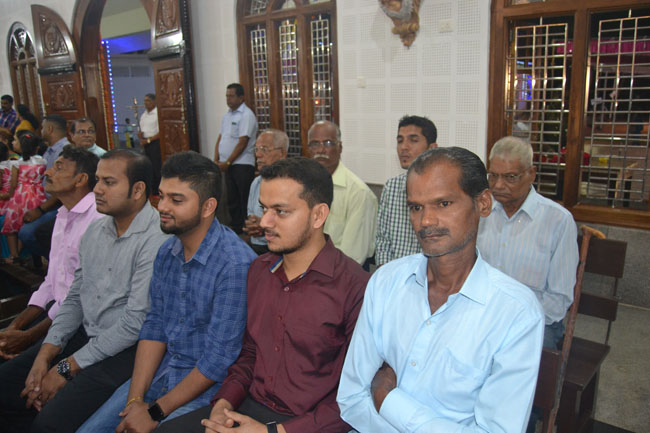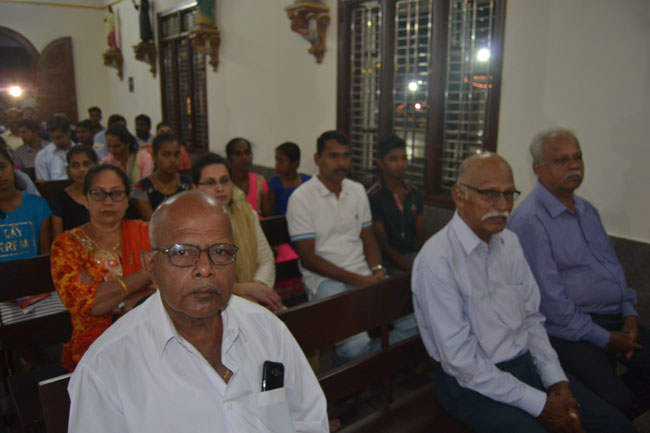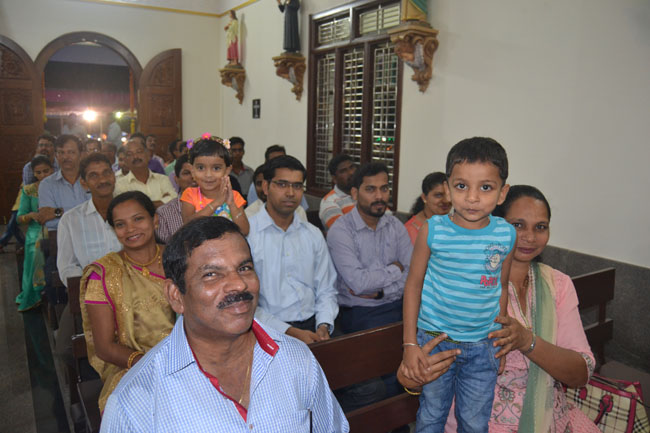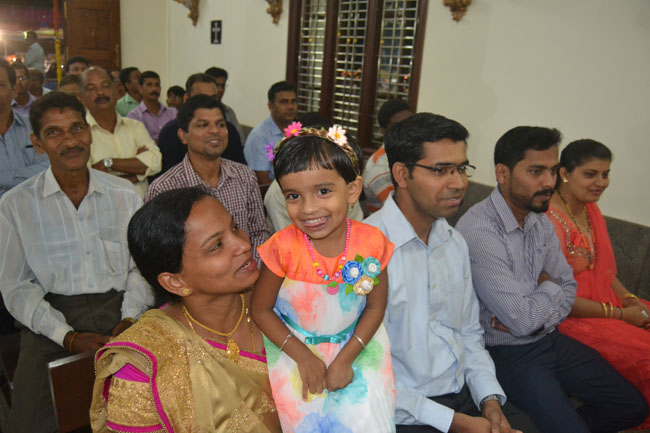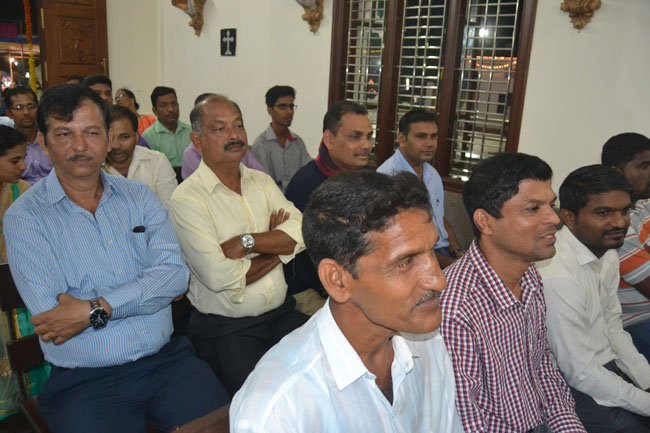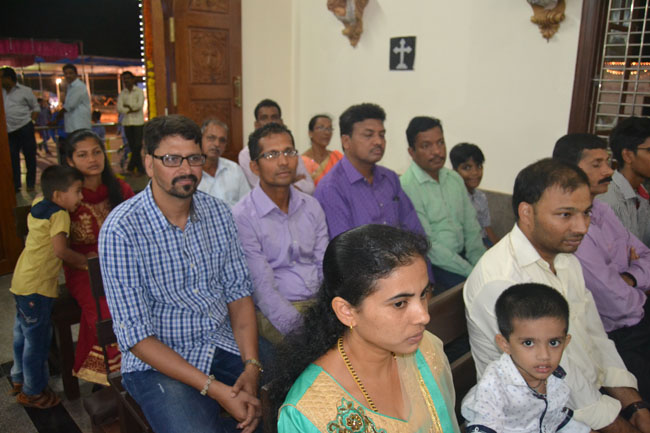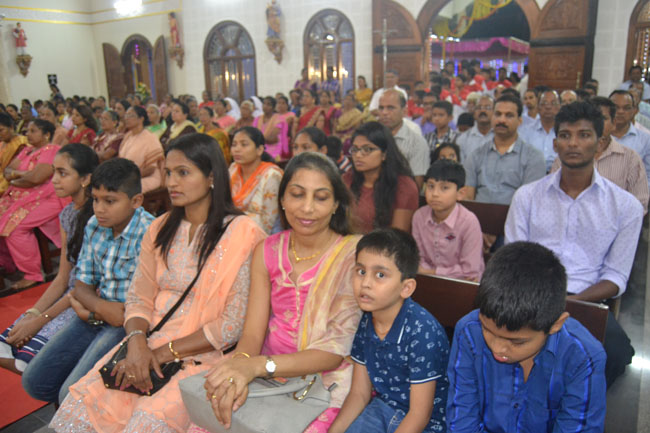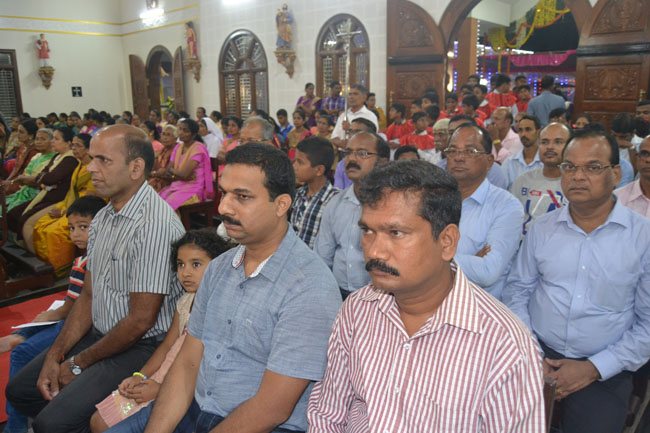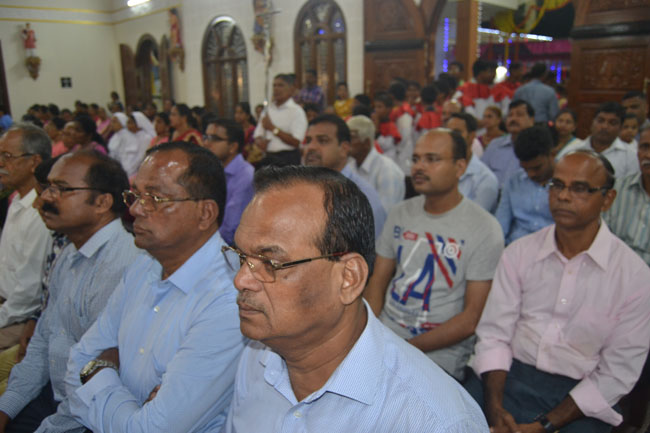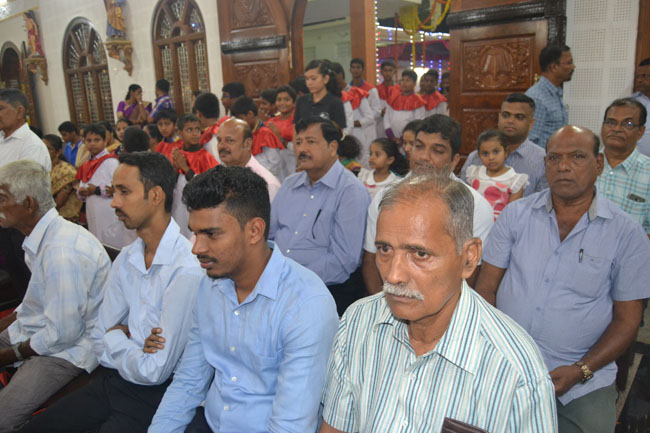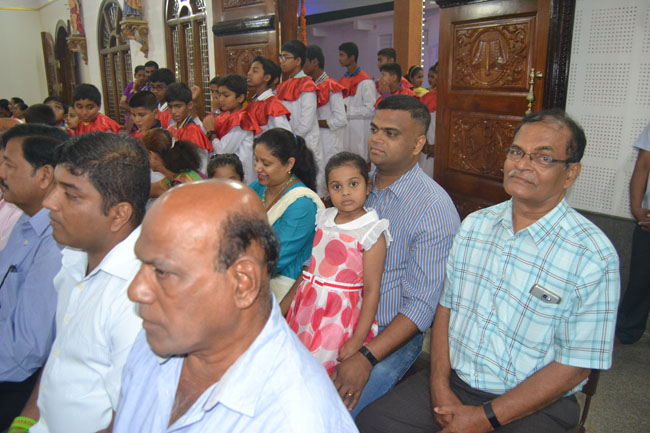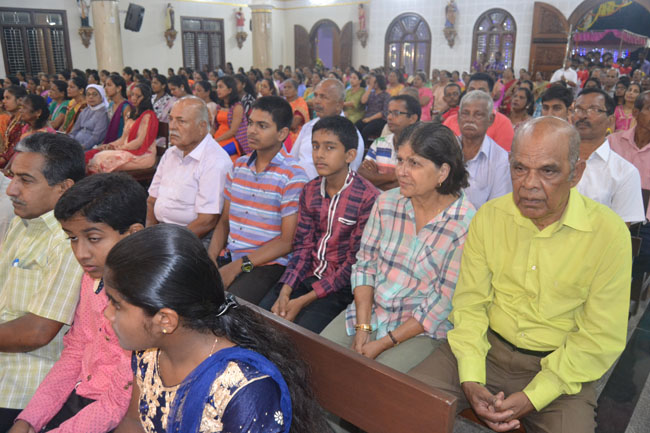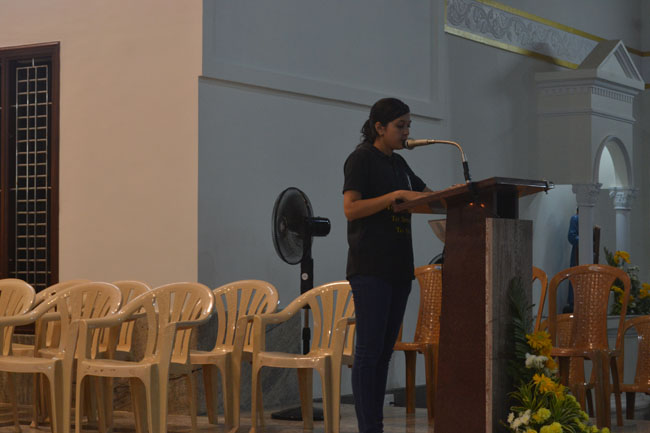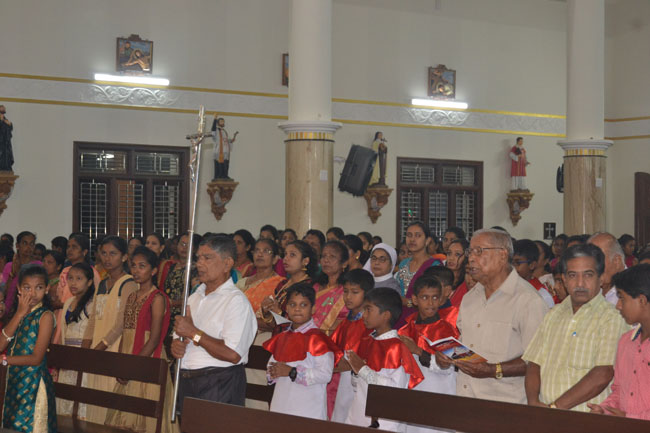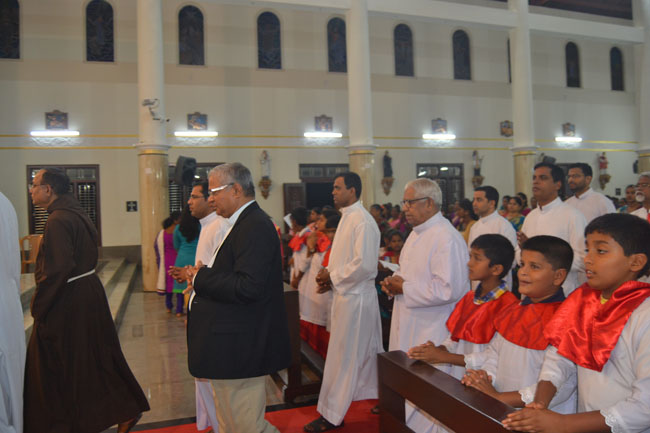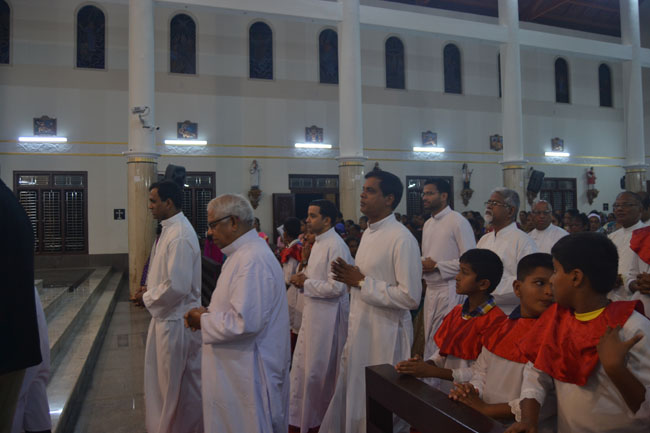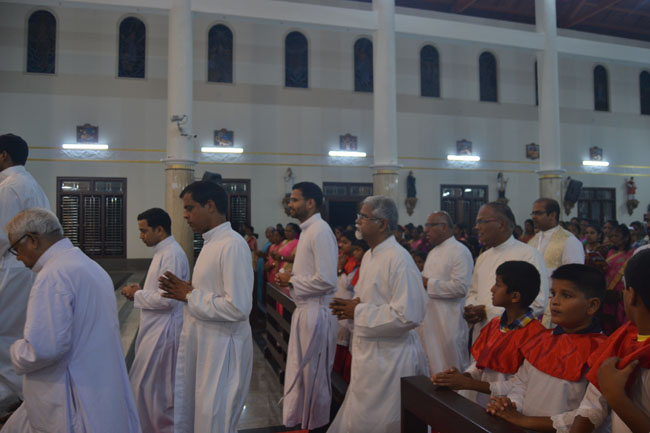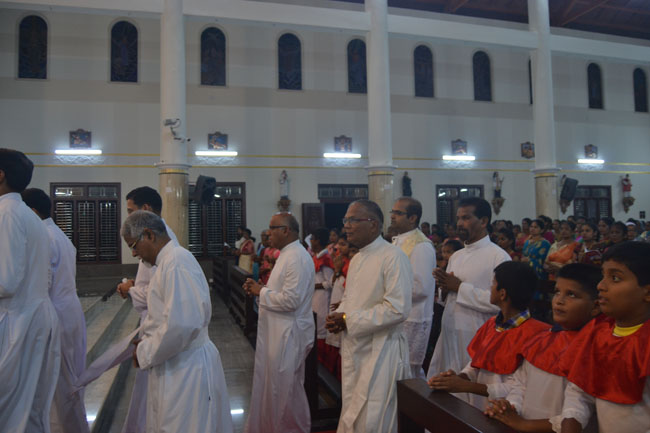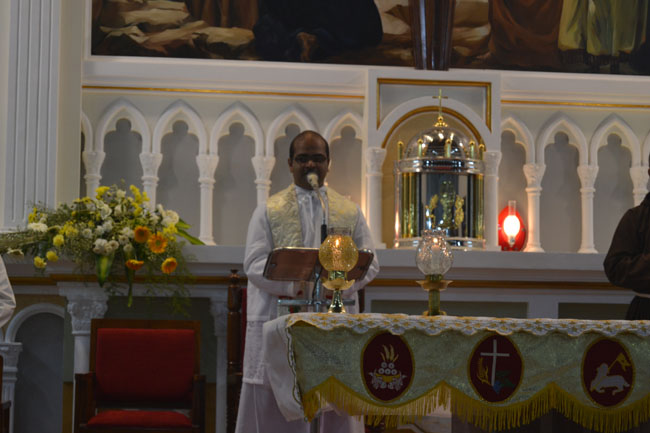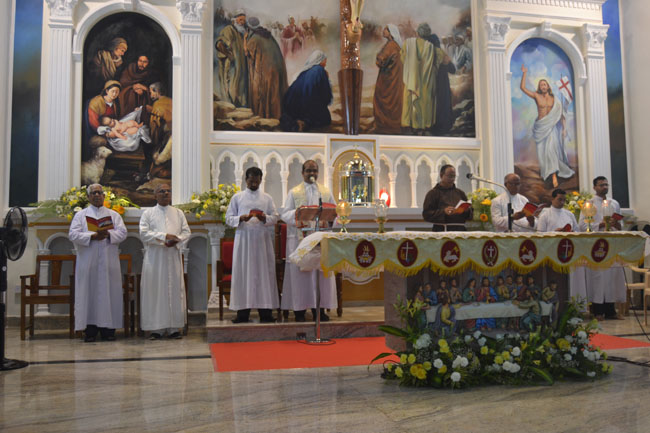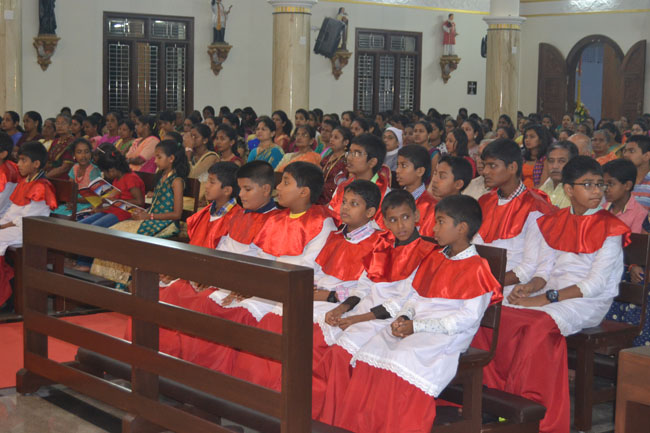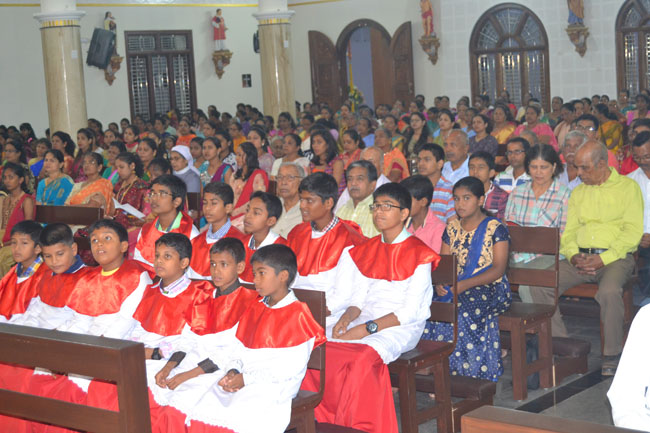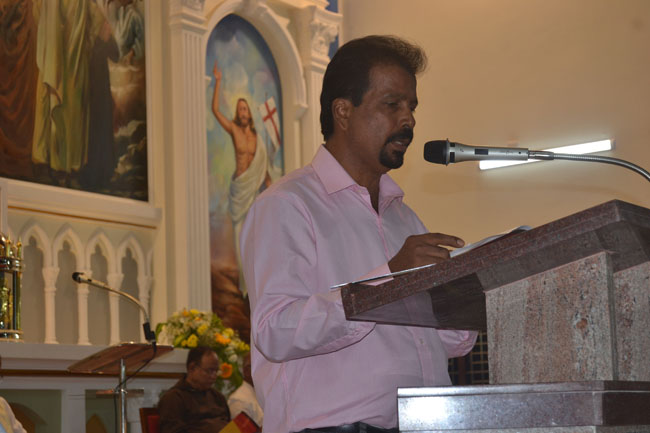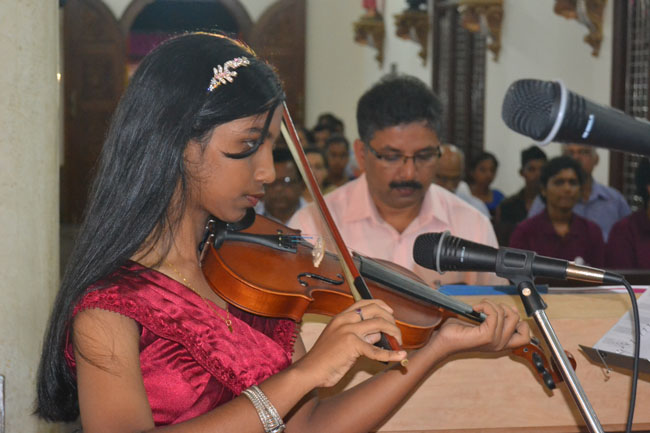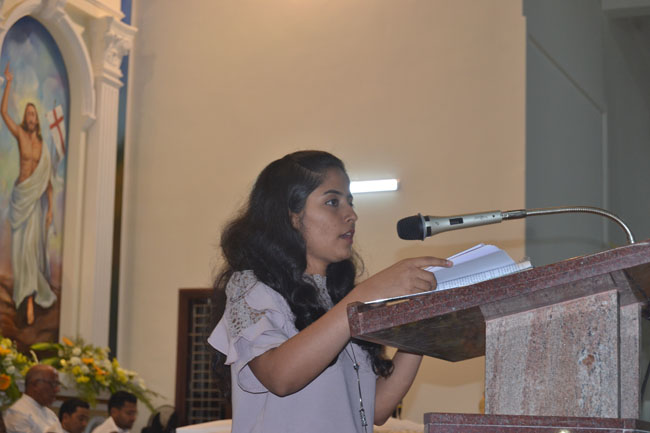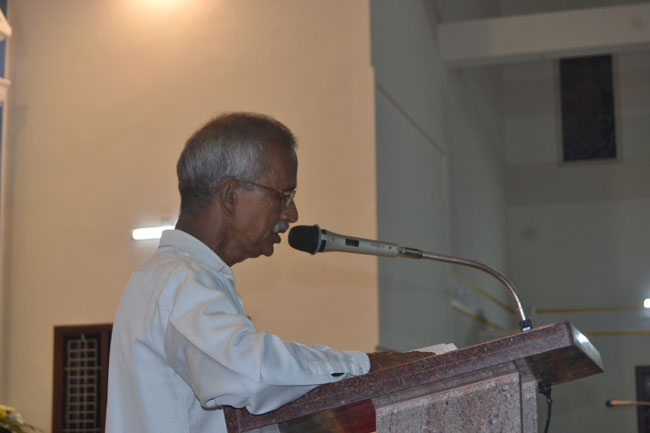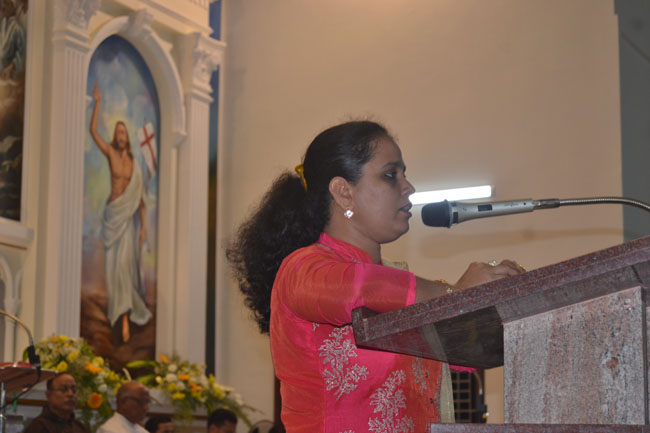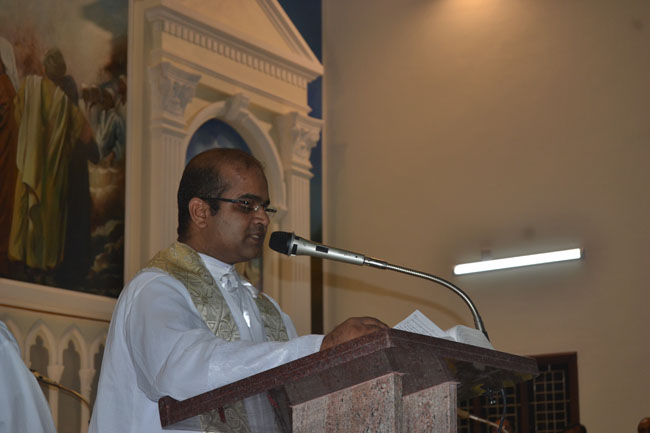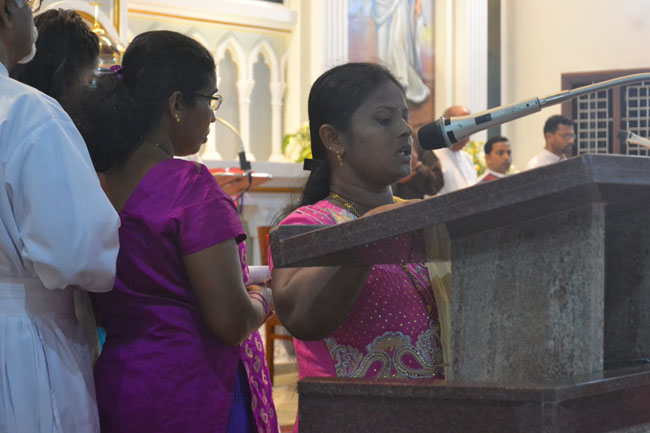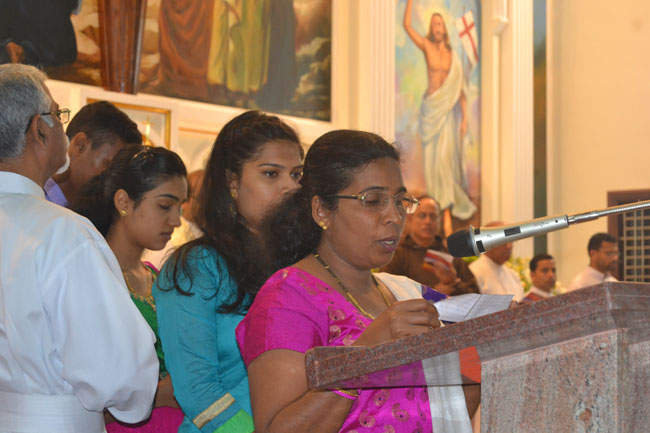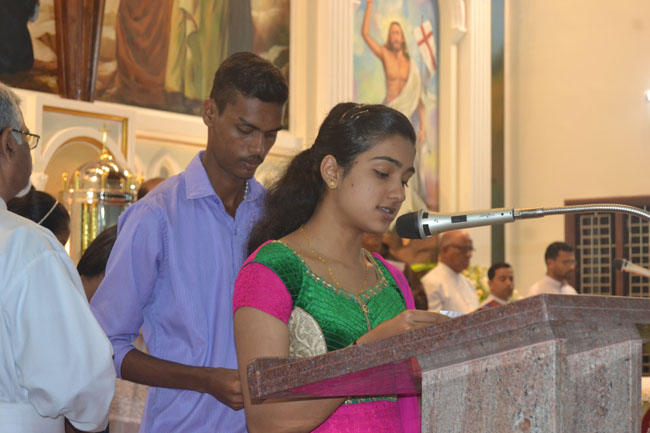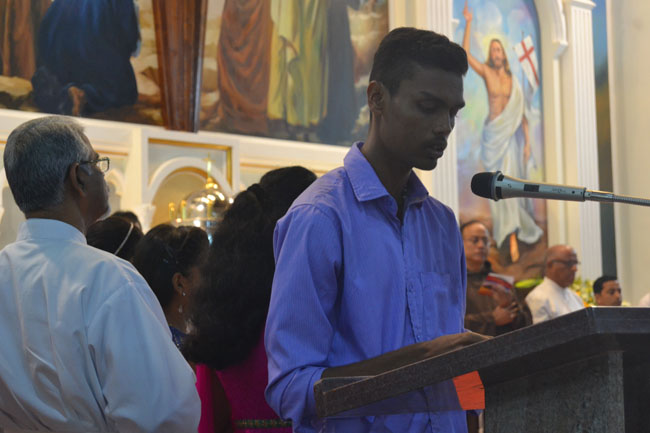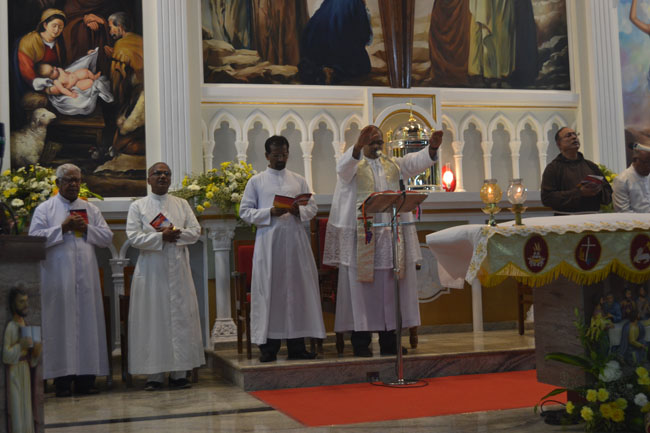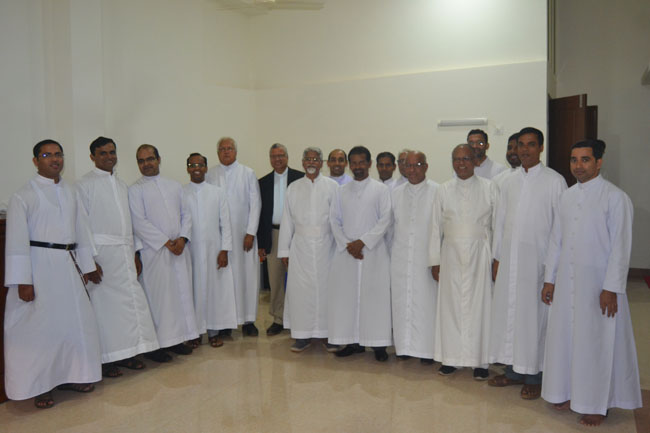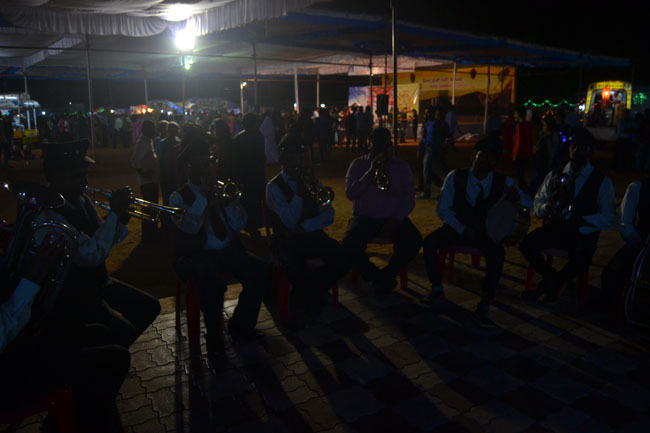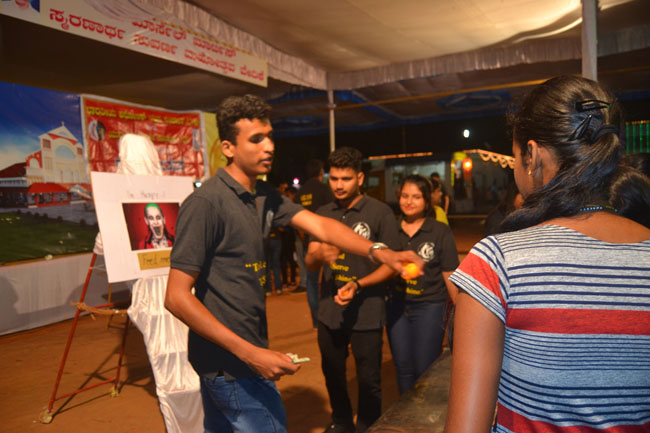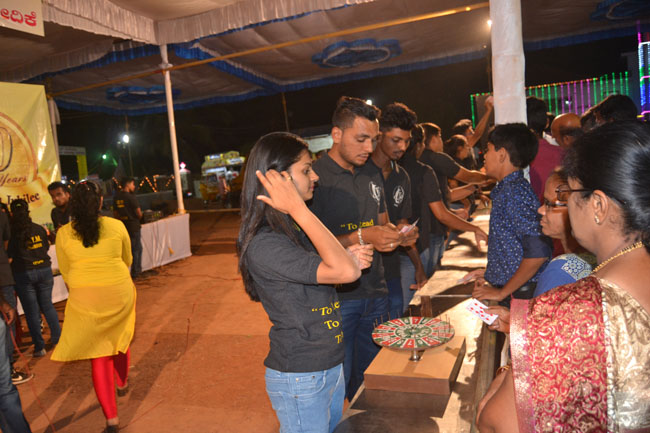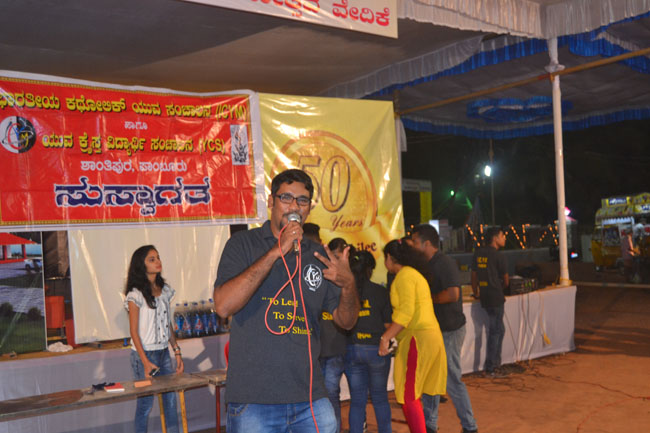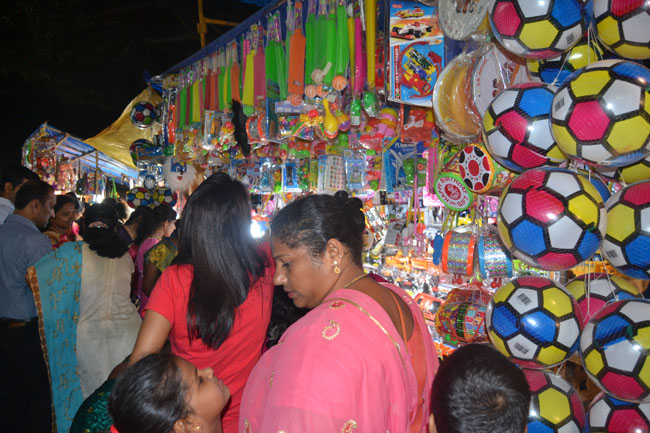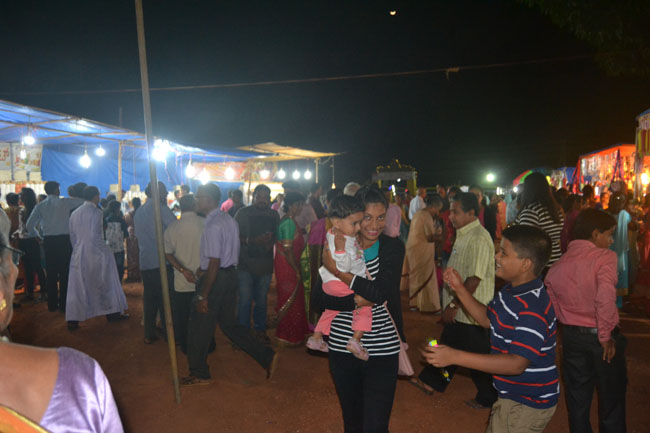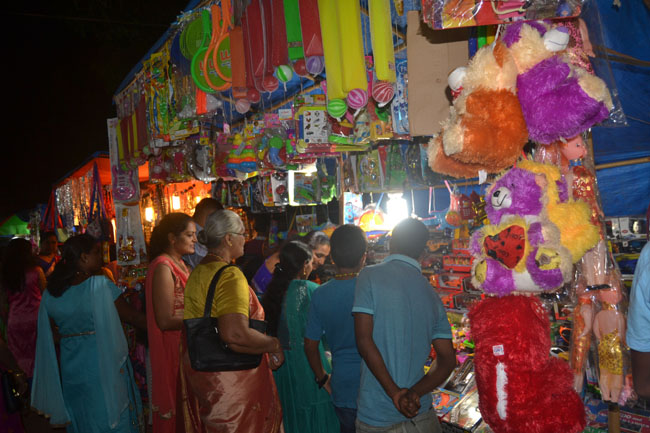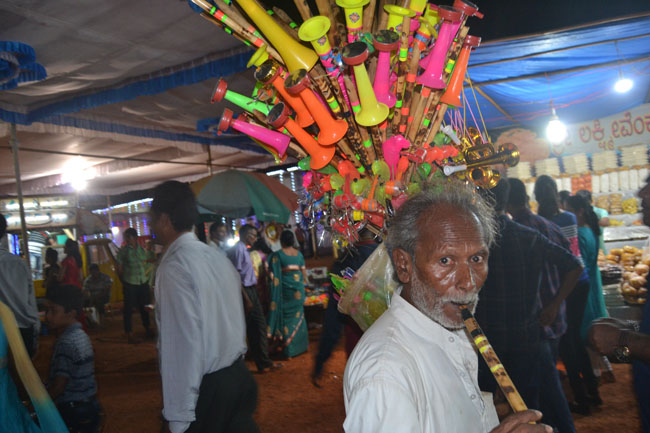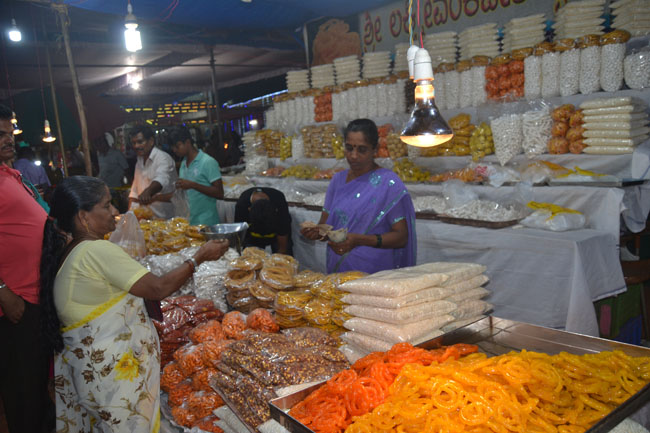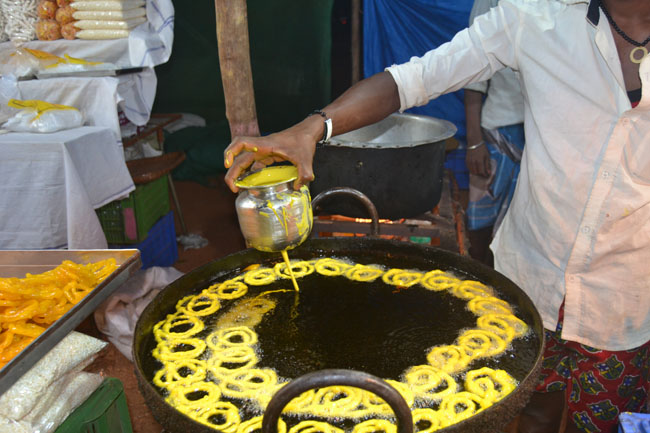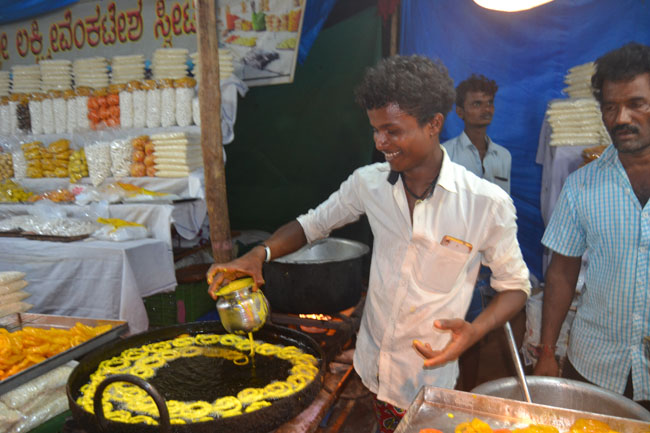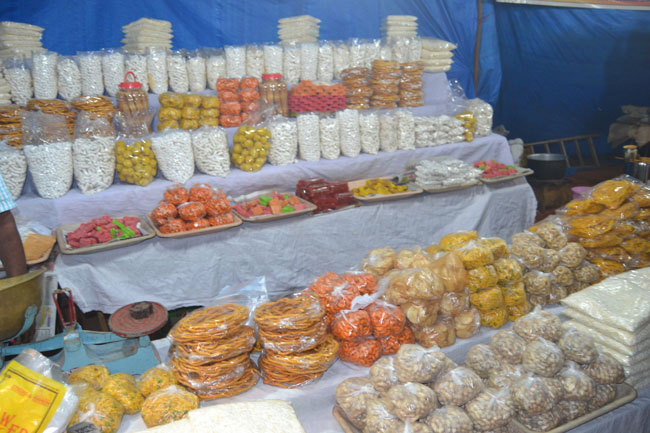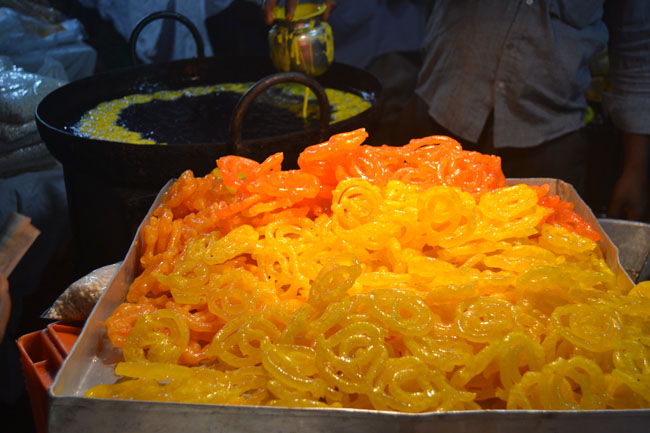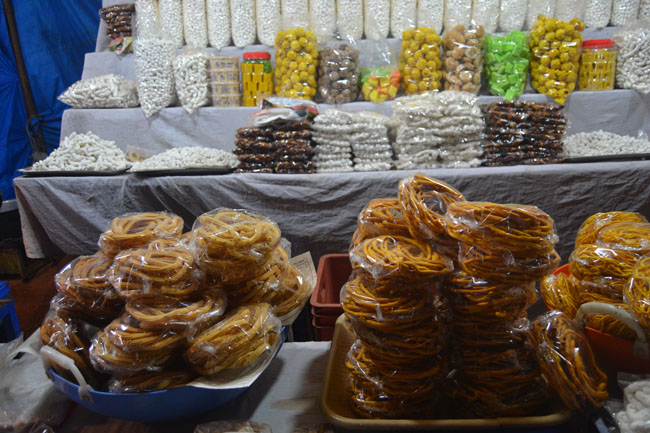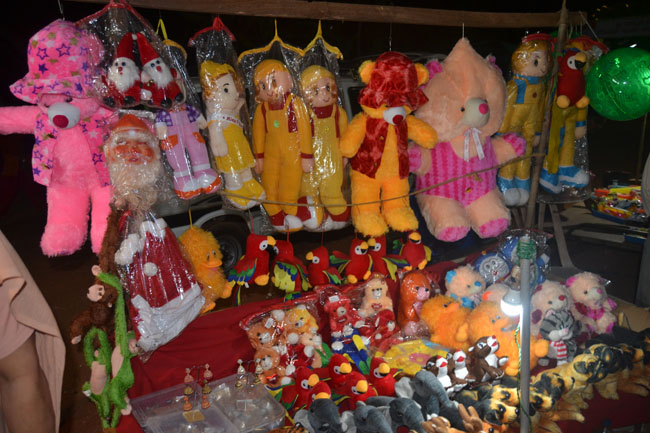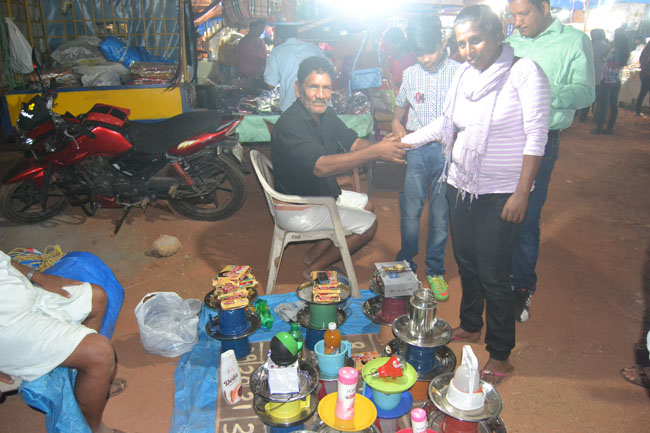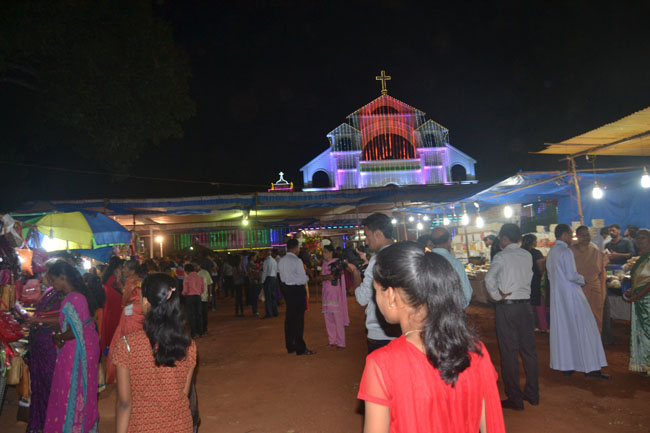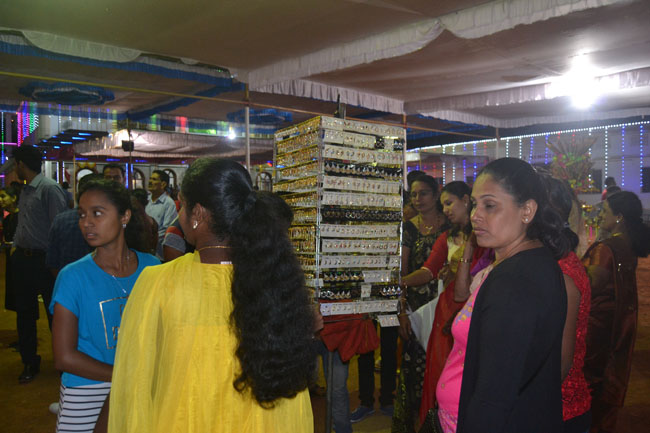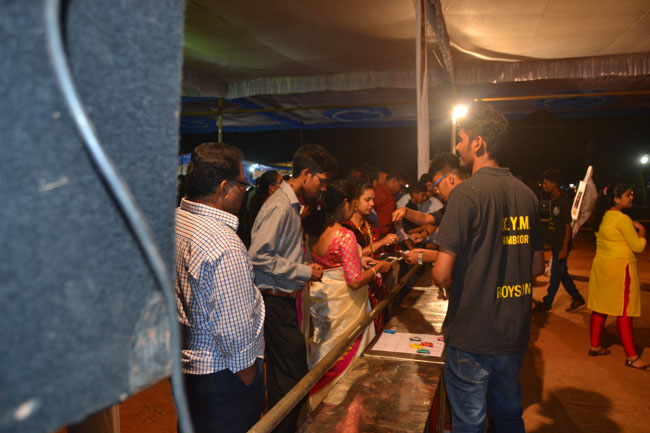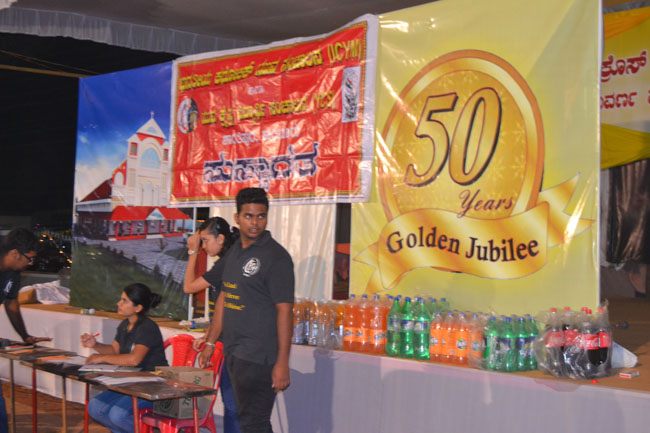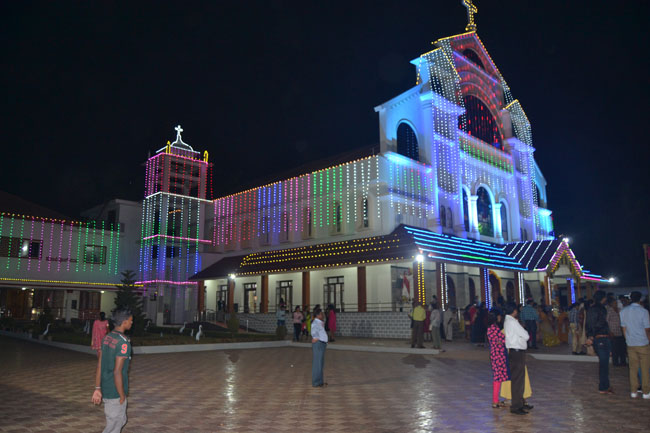 Fr. Mahesh D'Souza, th chief celebrant of the Vespers delivered the homily on the theme of the importance of the Word of God in the life of individuals, families and parish. He said that Word of God is a powerful tool in influencing the lives of the people. The Word of God has been described in various ways. Our lives should be like the magnifying glass which when held against the sun can burn a piece of paper, so also we should focus on the Word of God and influence people around us. Fr. Mahesh further said that the Word of God gives solace to the destitute an strength to the weak. We should ask questions to ourselves whether we attentively listen or read the Word of God and whether we follow the Word of God. Our faith and devotion to the Word of God should increase.
There was festive atmosphere outside the church. People were seen visiting the stalls. The ICYM Unit of the parish has put up a special stall where visitors were expected to try their skills as well as luck to win prized articles.
Also Read
Horekanike and Interreligious Harmony Convention marks the commencement of Golden Jubilee Celebrations of Holy Cross Church, Pamboor
Holy Cross Parish, Pamboor at threshold of golden jubilee celebration
Pamboor: Confraternity Sunday observed with devotion and Eucharistic Procession
Newly built Holy Cross Church of Pamboor blessed and dedicated by Bishop Gerald Lobo
Remembrance of Departed Parishioners and Founders Day Observed in Holy Cross Church, Pamboor
Day of the Priests and Religious observed in Holy Cross Parish, Pamboor
Holy Cross Parish, Pamboor celebrates Golden Jubilee with Solemn Mass and Felicitation Programme