Udupi/Pamboor: Confraternity Sunday observed with devotion and Eucharistic Procession
By Dr. Eugene DSouza

Bellevision Media Network


Udupi/Pamboor, 17 Dec 2017: As part of the Golden Jubilee Celebration of the foundation of the Holy Cross Parish Pamboor, Confraternity Sunday was observed on Sunday, 17 December 2017 with solemn Holy Mass concelebrated by Rev. Fr. Maxim Noronha, Vicar Forane, Bantwal Deanery, Diocese of Mangalore and a native of Pamboor as the chief celebrant assited by Rev. Fr. Paul Rego, Parish Priest of Pamboor, Rev. Fr. Jephrin Monis, Germany, Rev. Fr. Henry Alva (OFM Cap), Provincial Superiro Central Province, Canada, Rev. Fr. Harold and Rev. Fr. Patric.
The theme of the Confraternity Sunday was "Holy Eucharist Promotes Brotherhood".
In his homily, Fr. Maxim Noronha pointed out how the celebration of the Holy Eucharist promotes a feeling of brotherhood among the people. He gave a number of examples from the Holy Scriptures to show how Jesus emphasized on the fact that each and everyone belong to the greater family of God where there is no one high or low but everyone is bound by the bond of brotherhood. Fr. Maxim further said that as the Holy cross Paris, Pamboor celebrates its Golden Jubilee the theme of the day is more significant and meaningful. The feast of Christmas which is a week away would bring additional joy and happiness to the parishioners of Pamboor as they are in the midst of the celebration of their Golden Jubilee.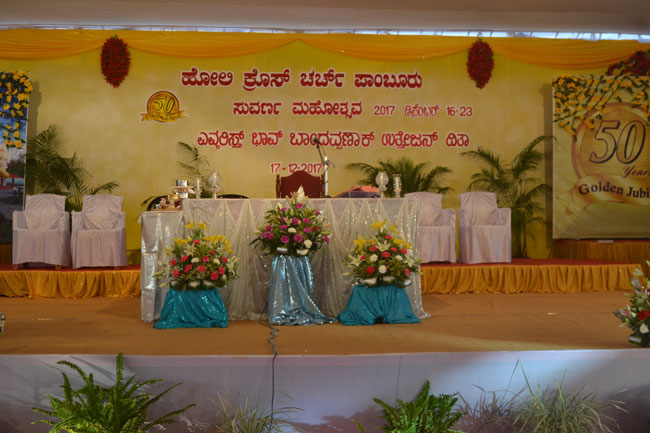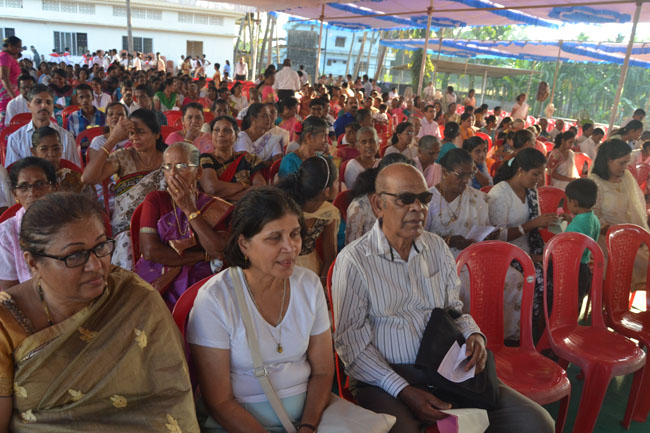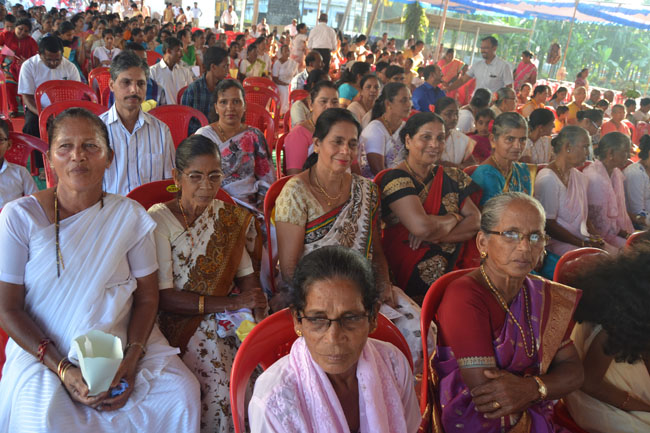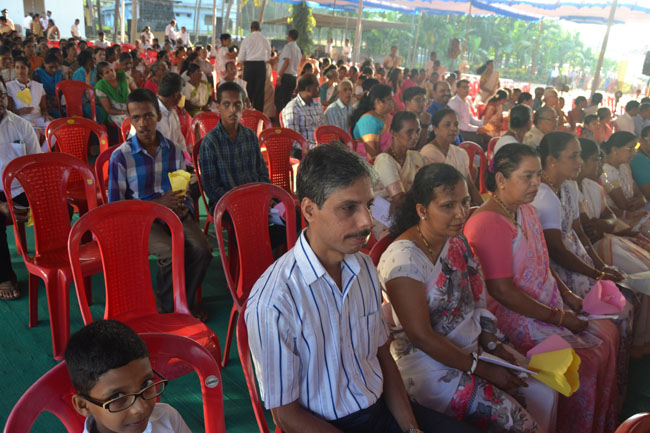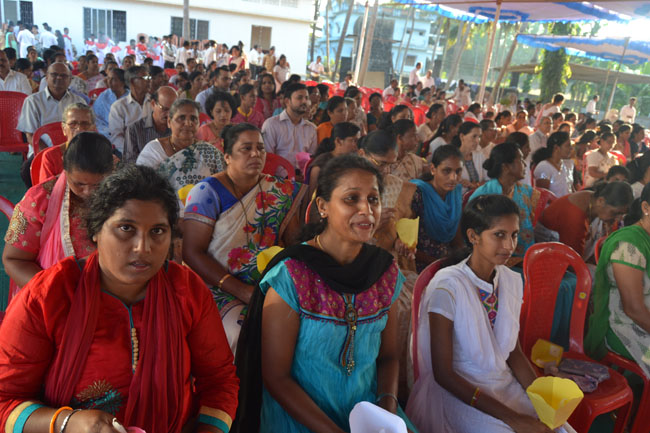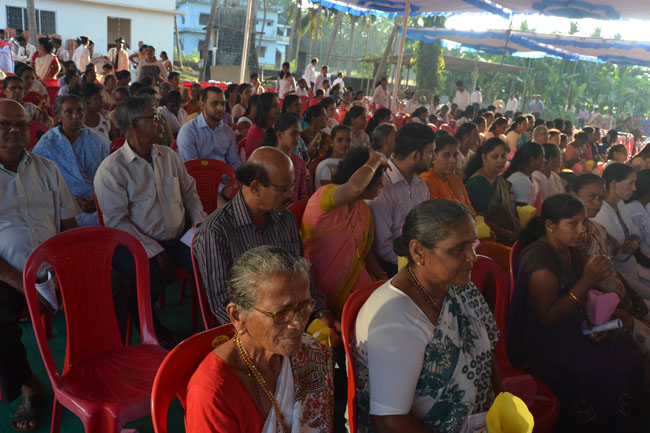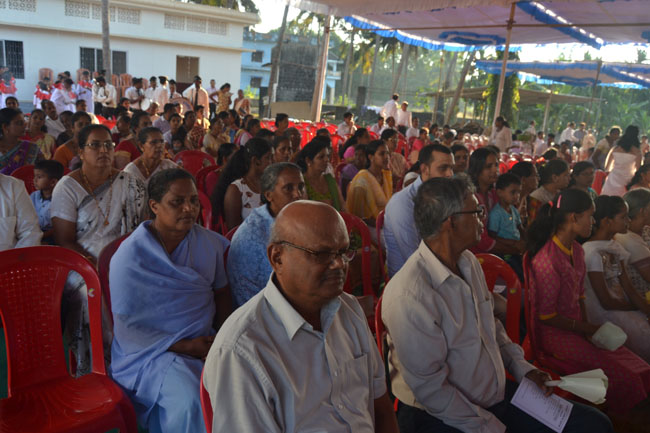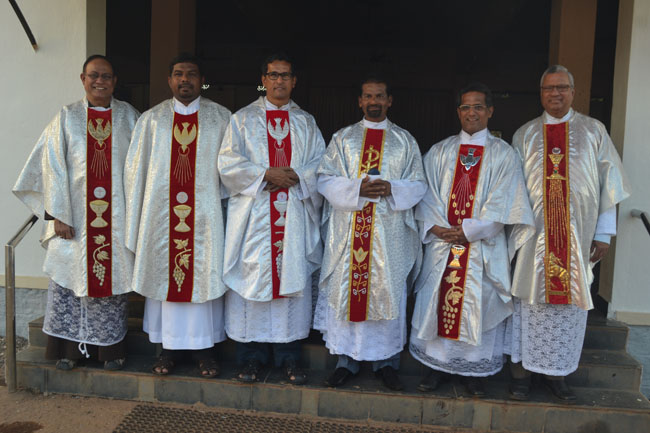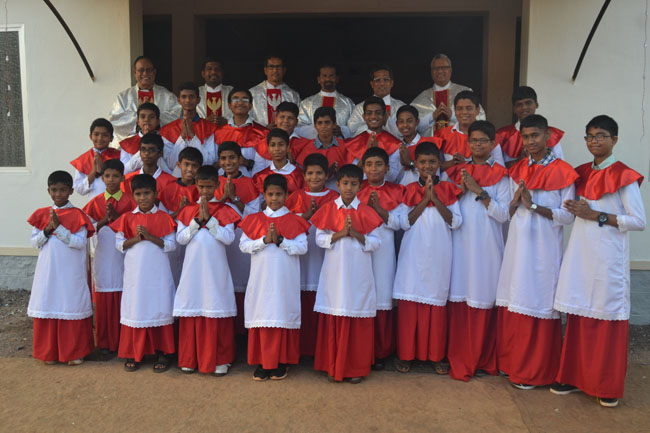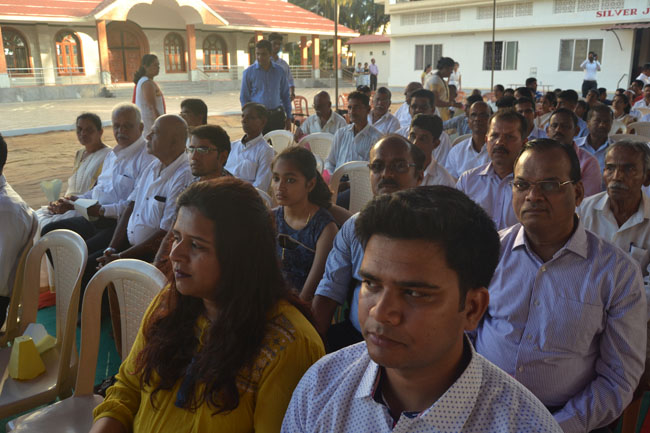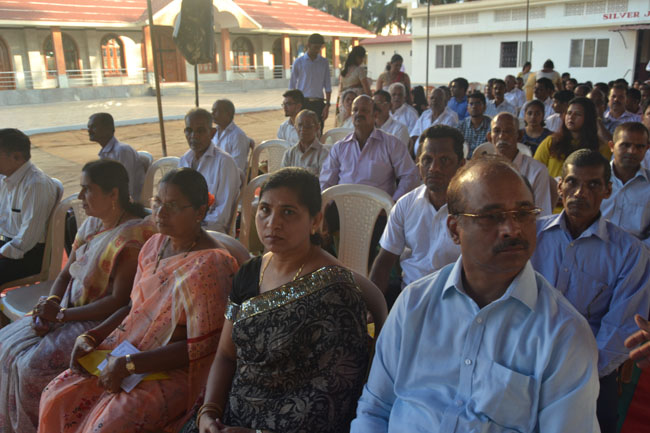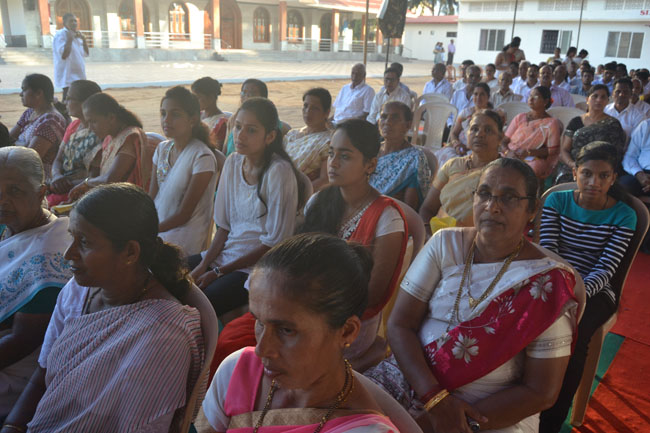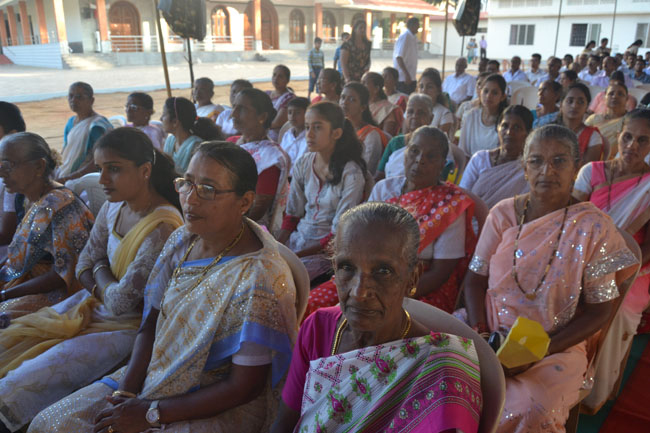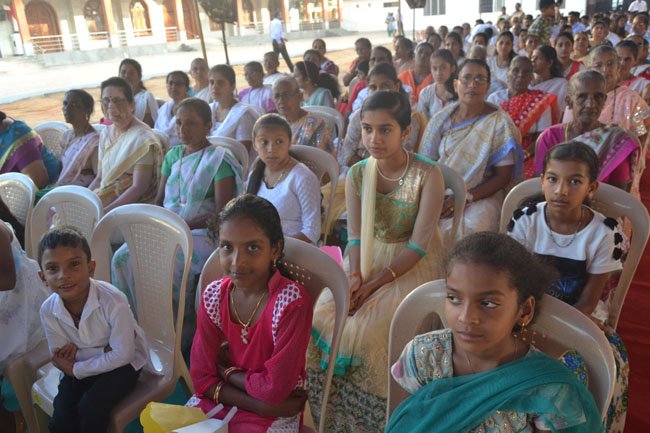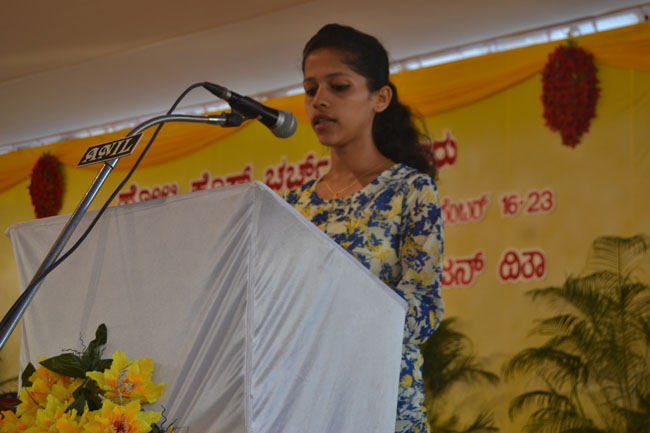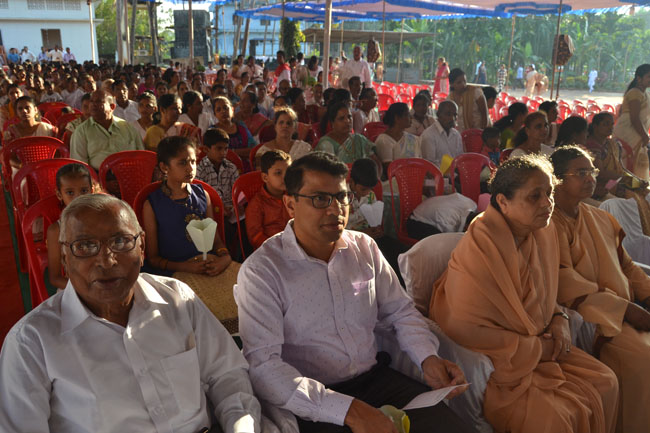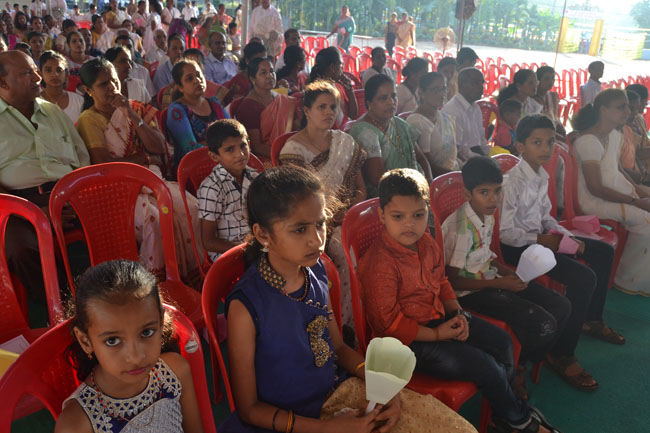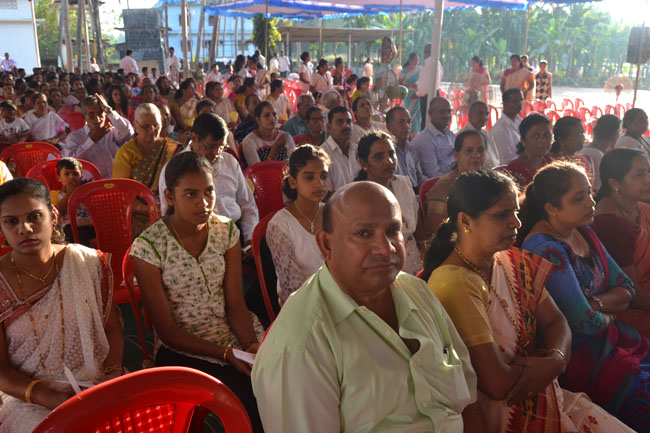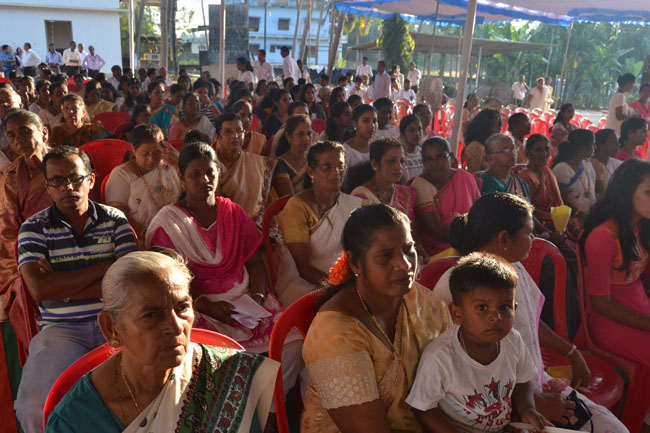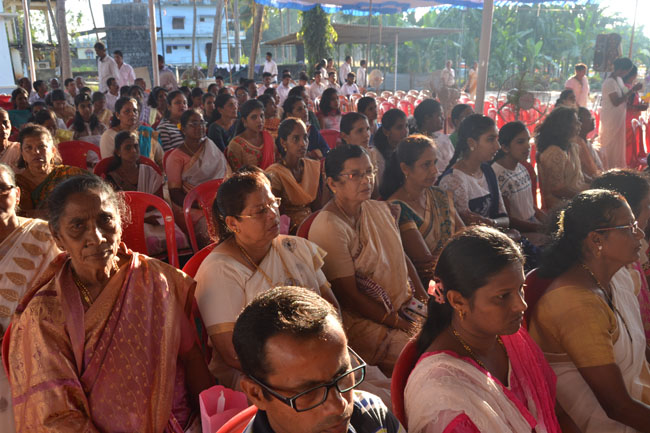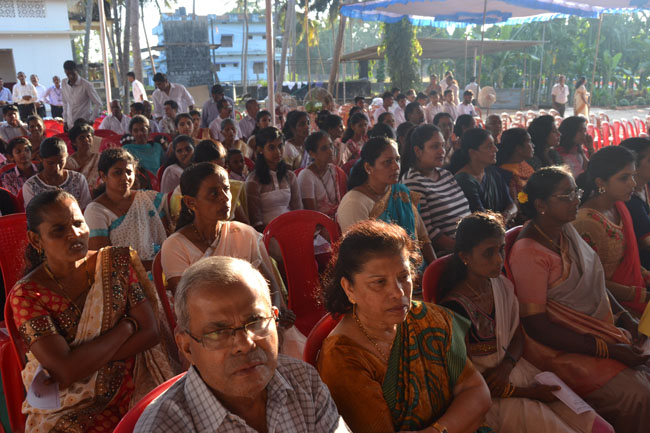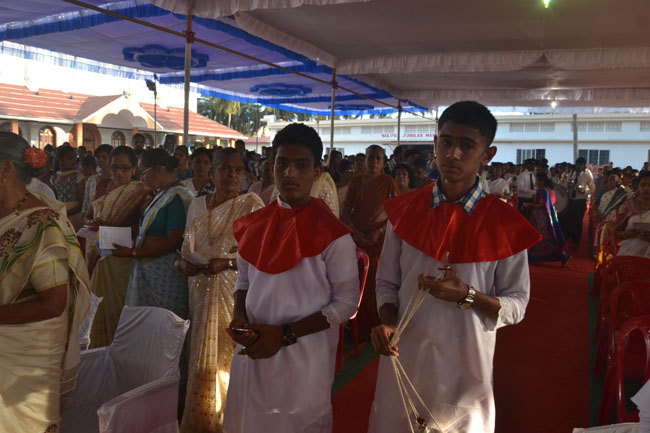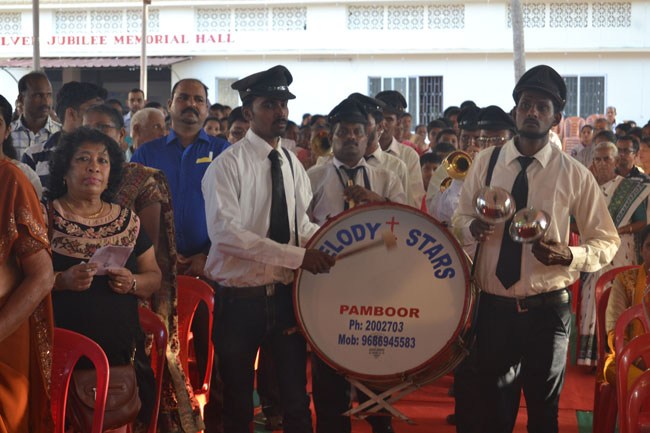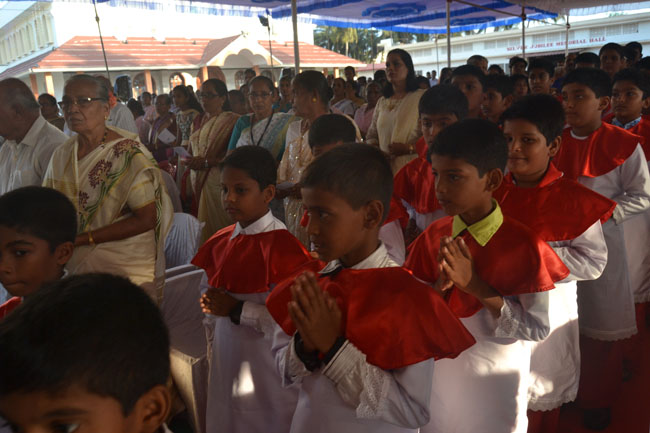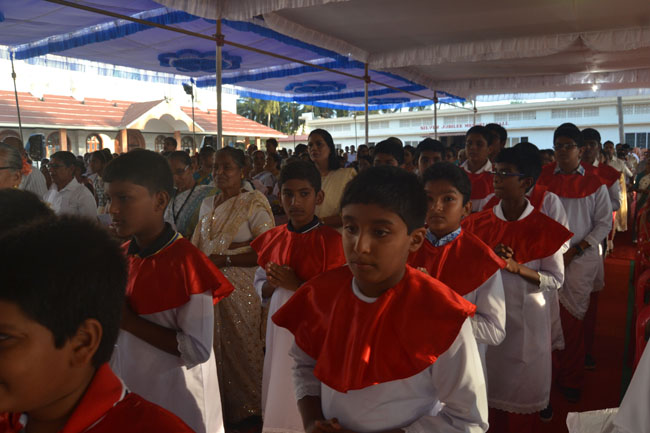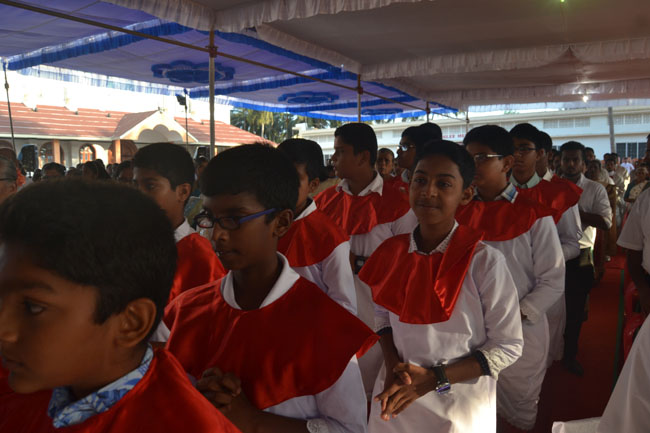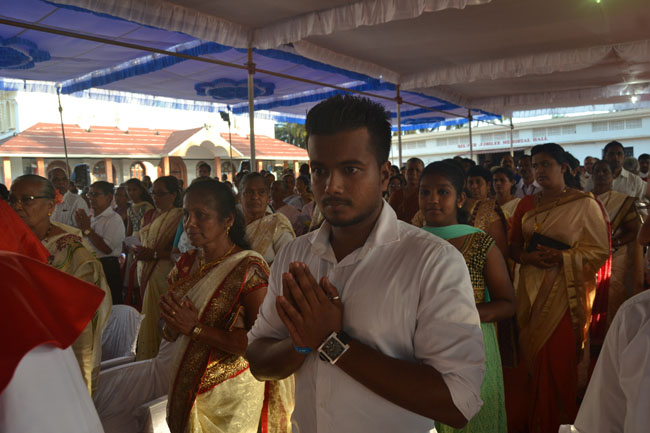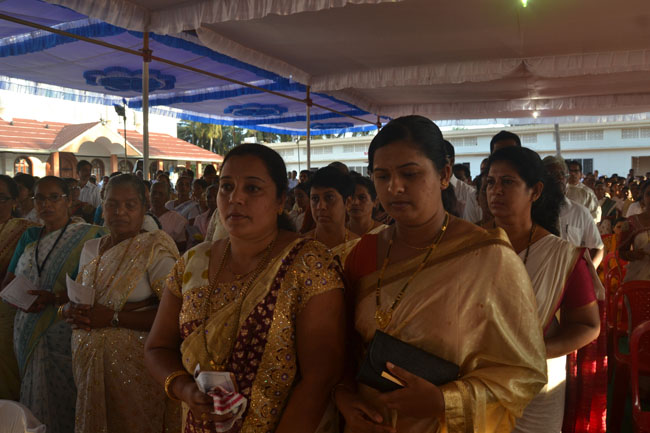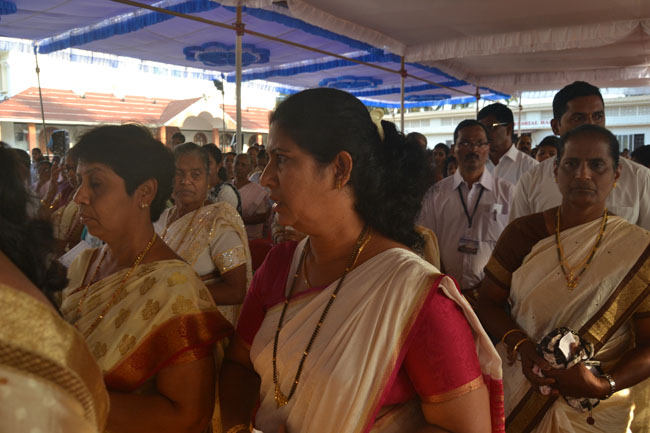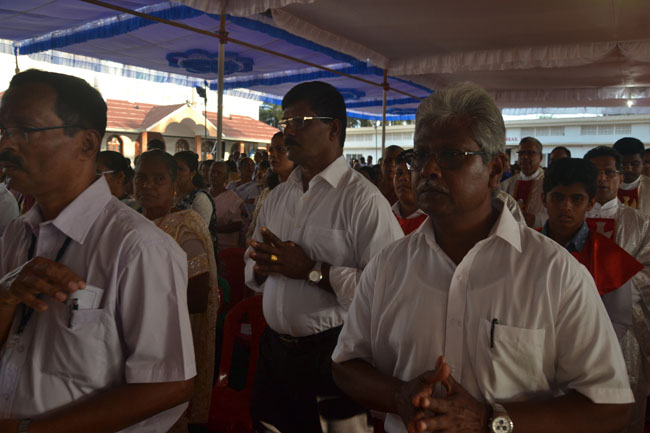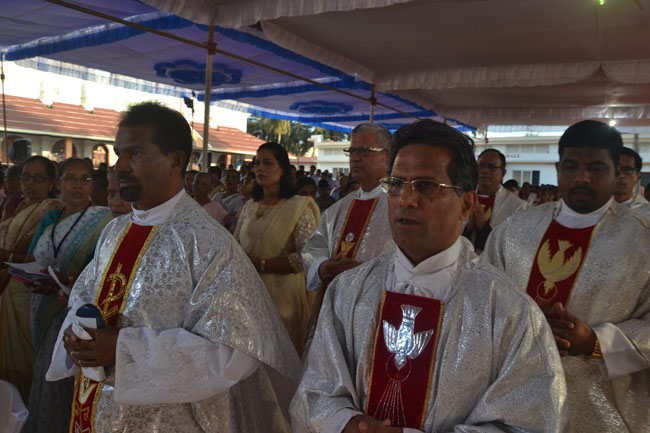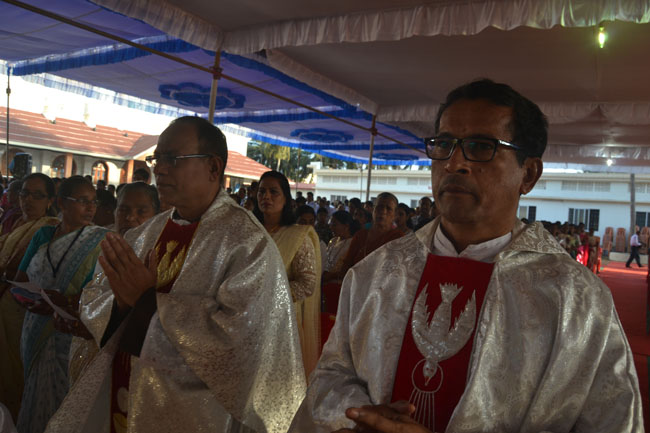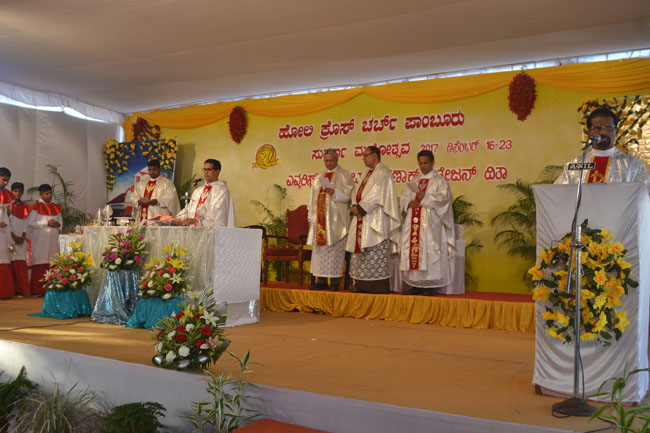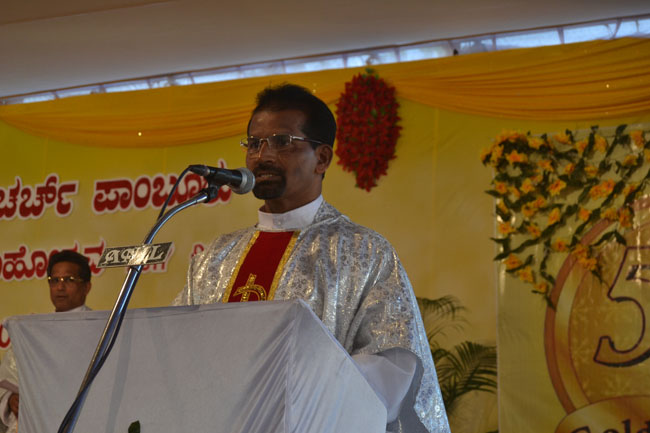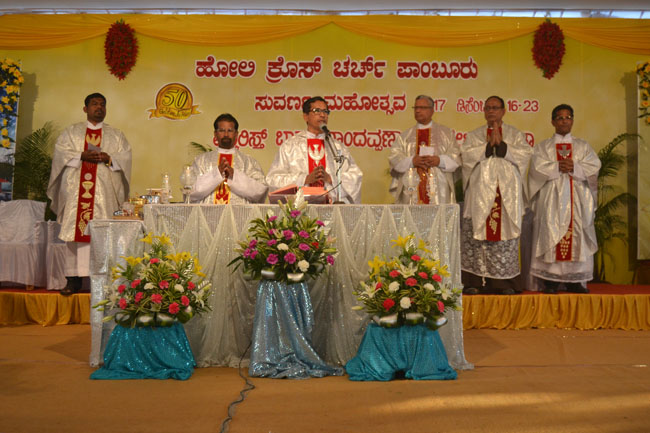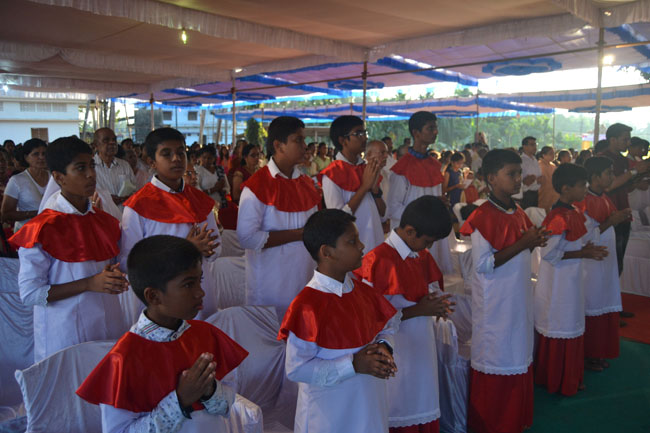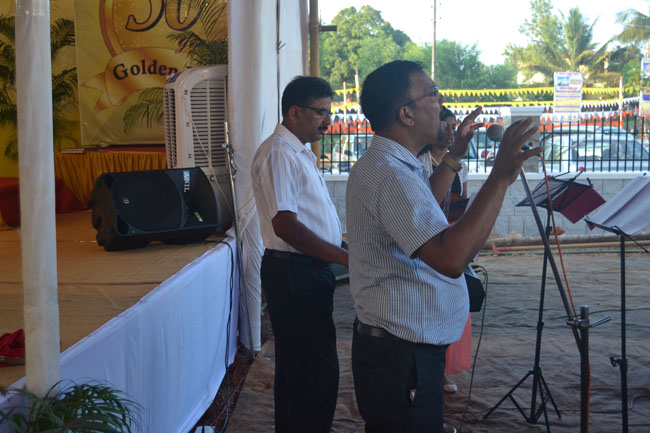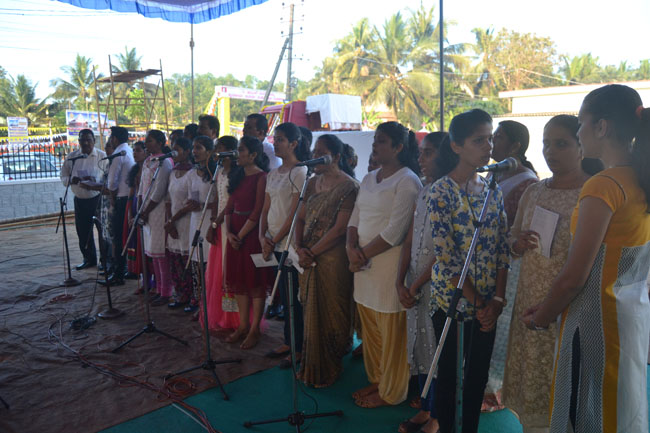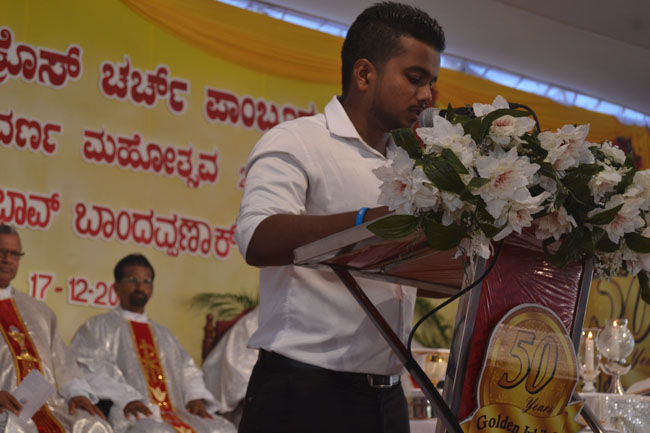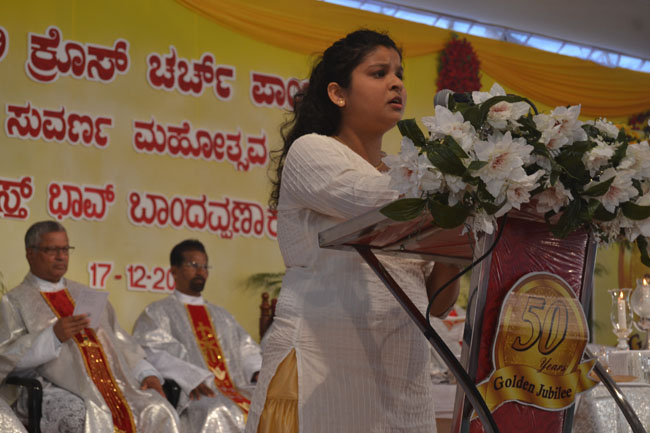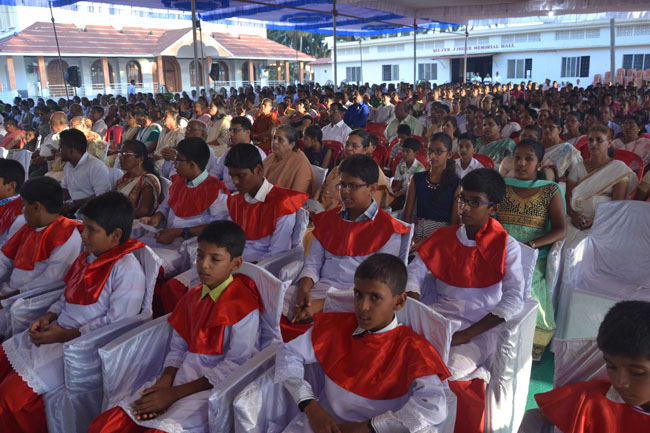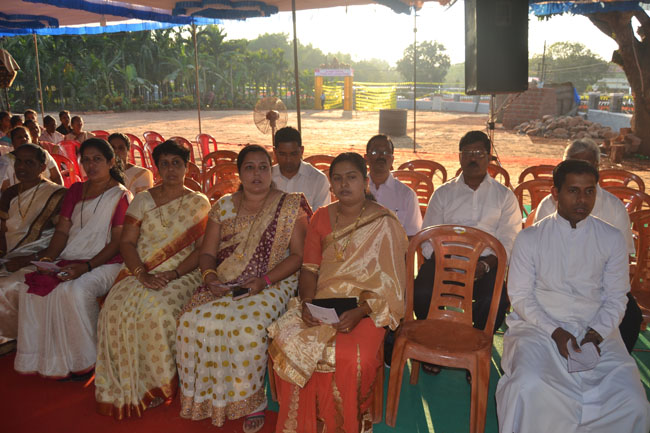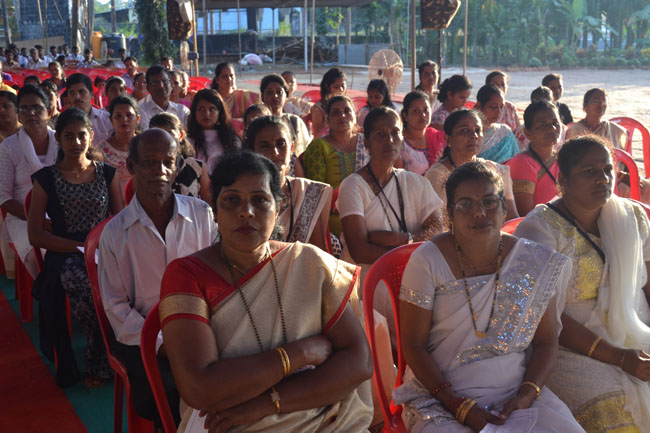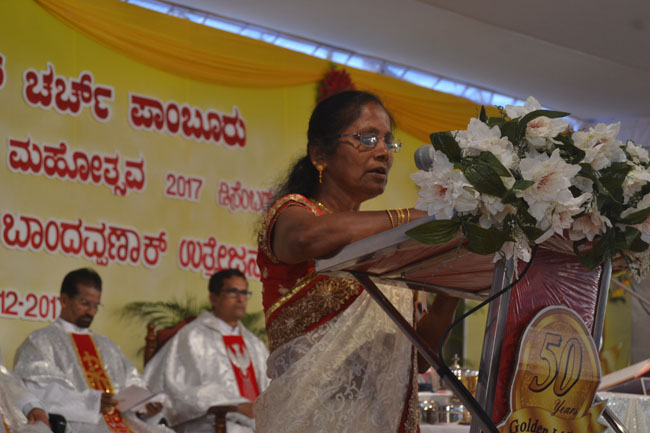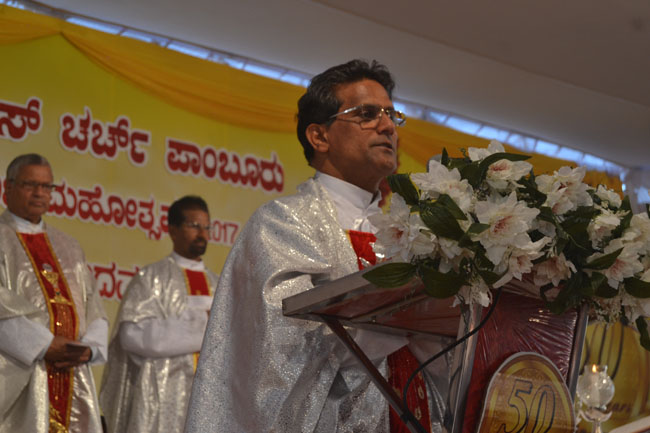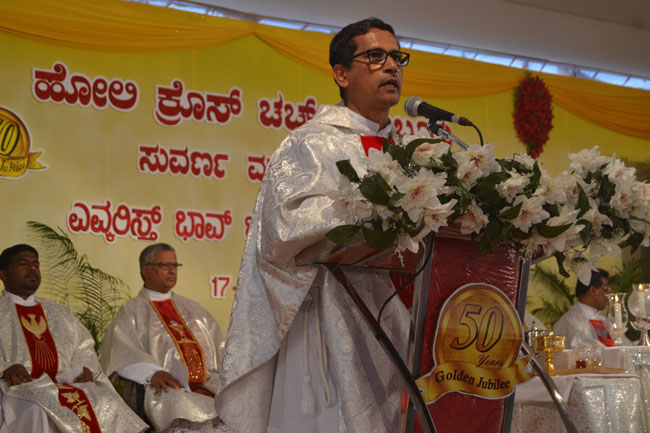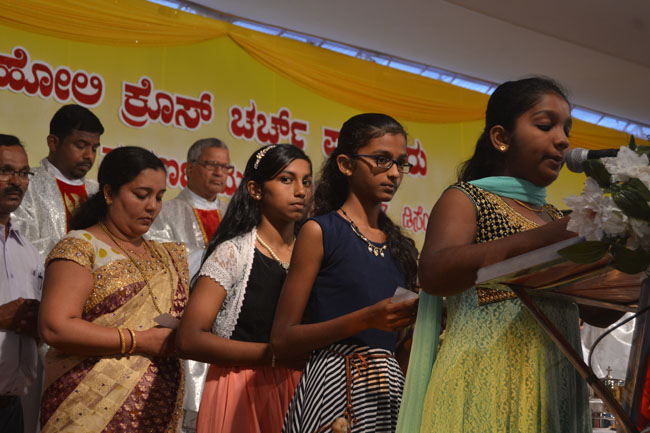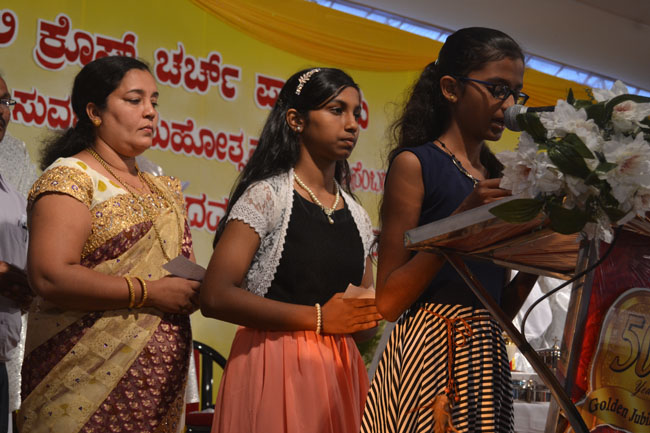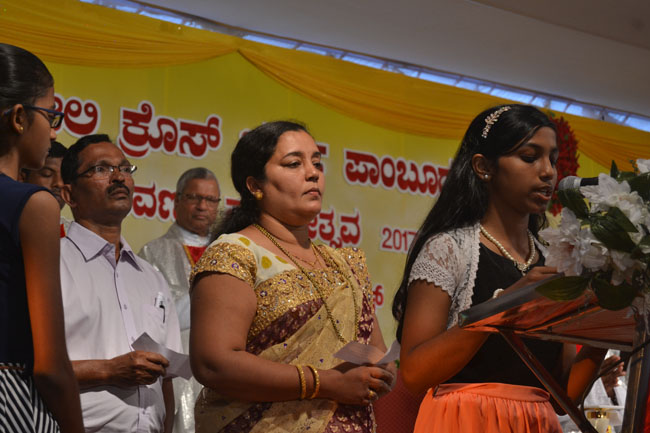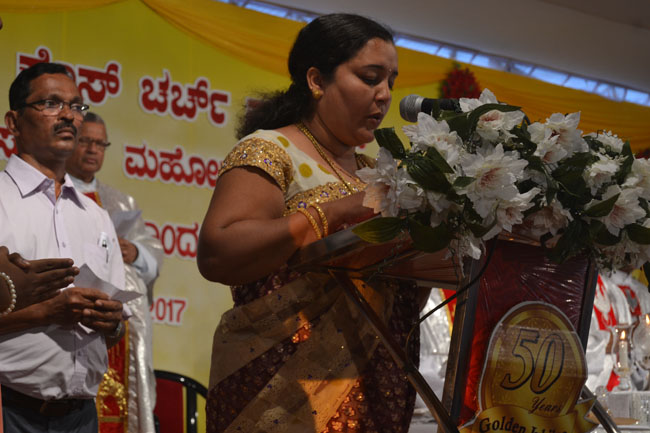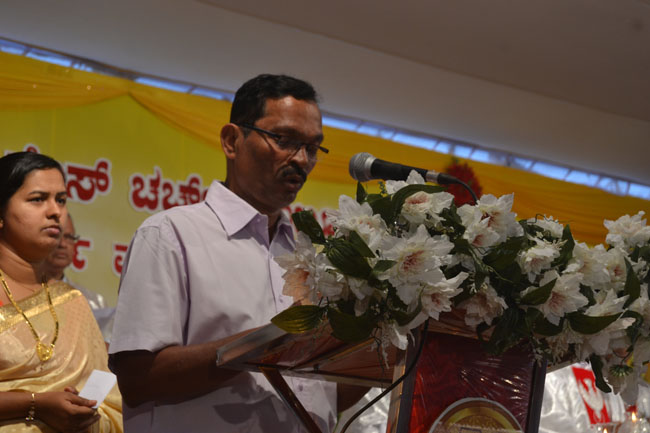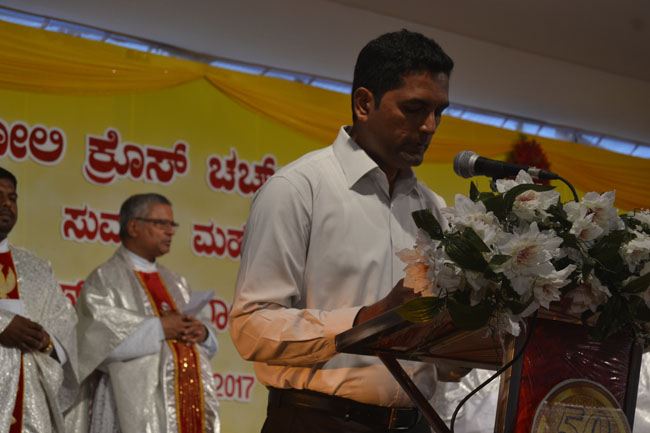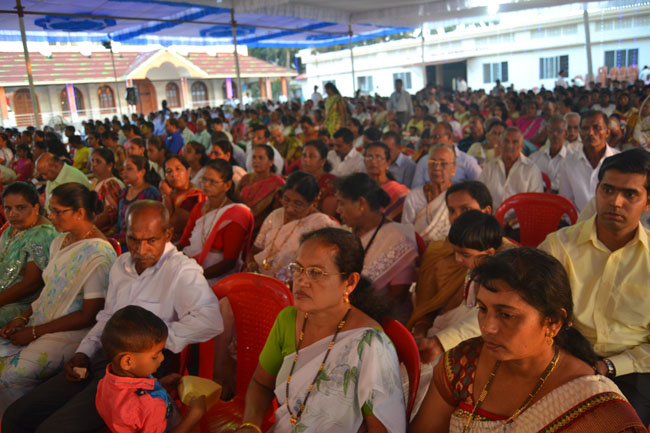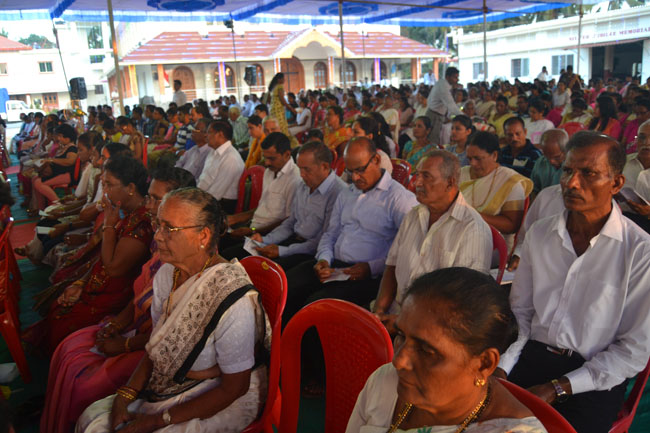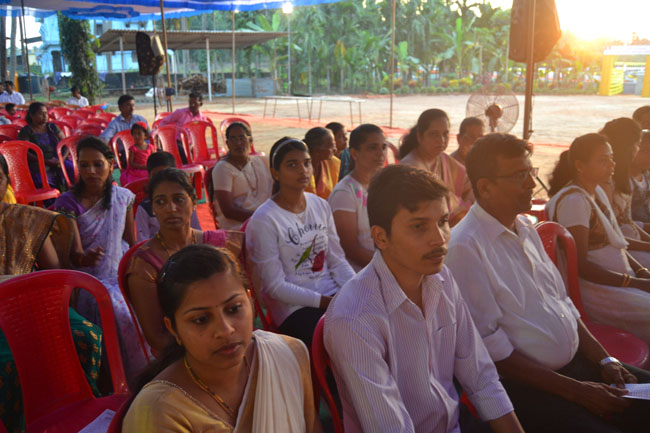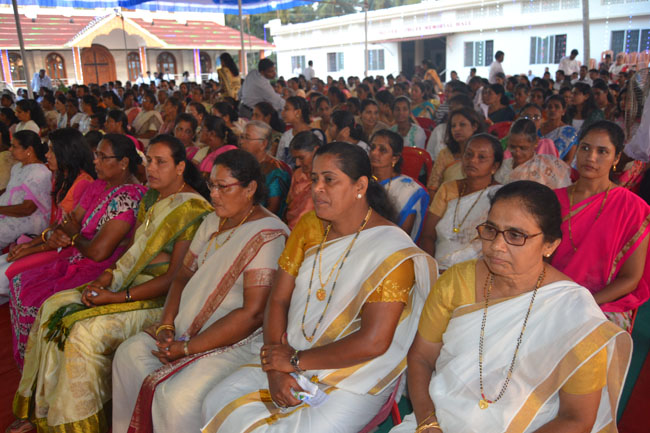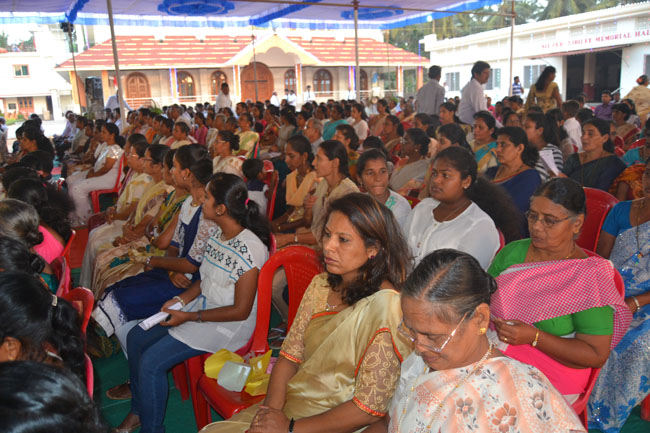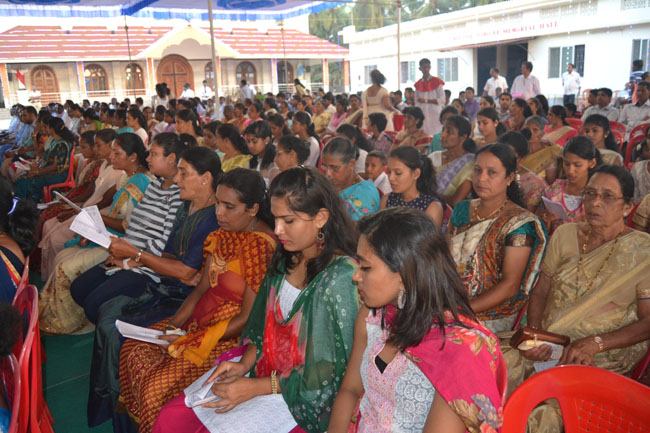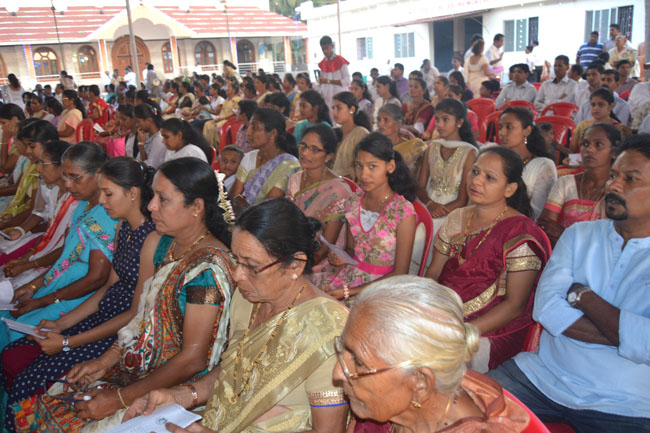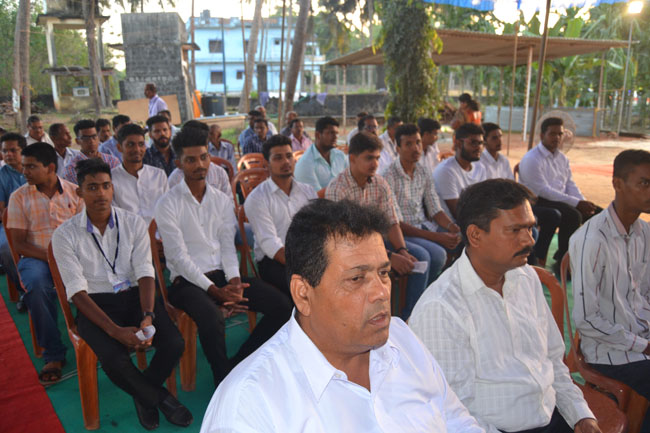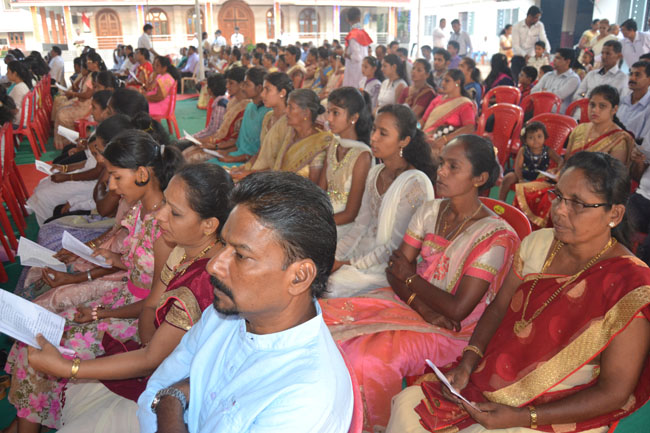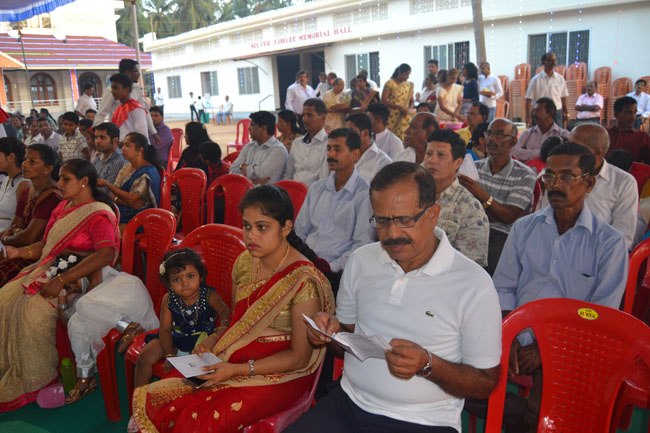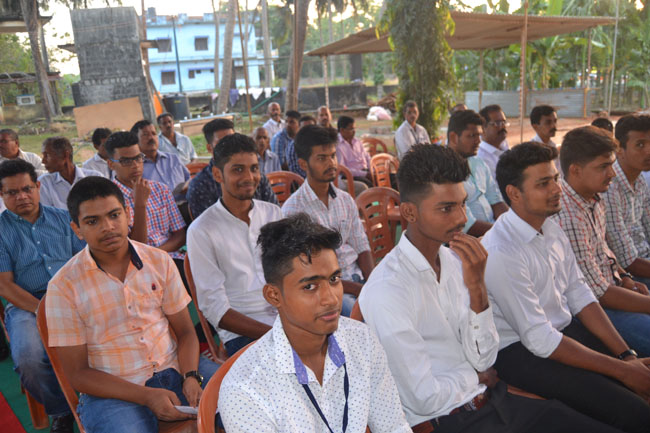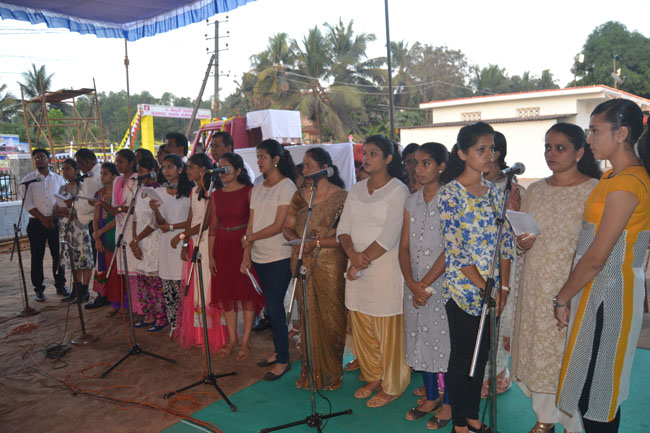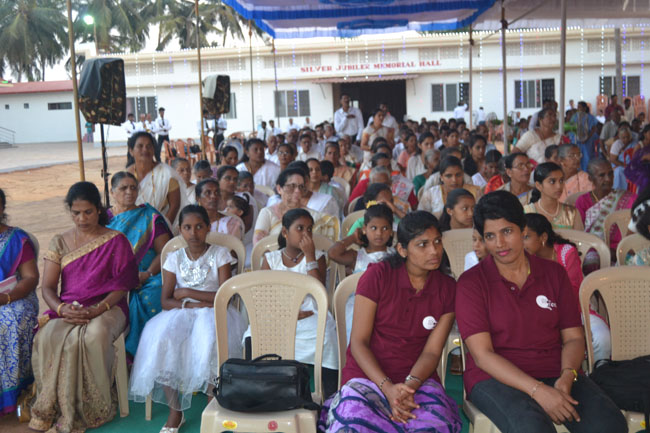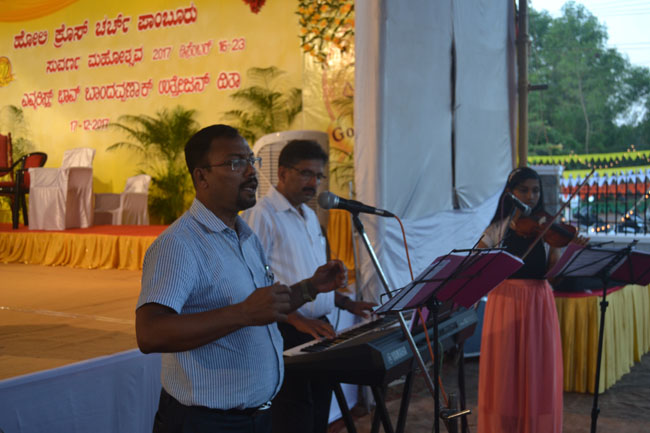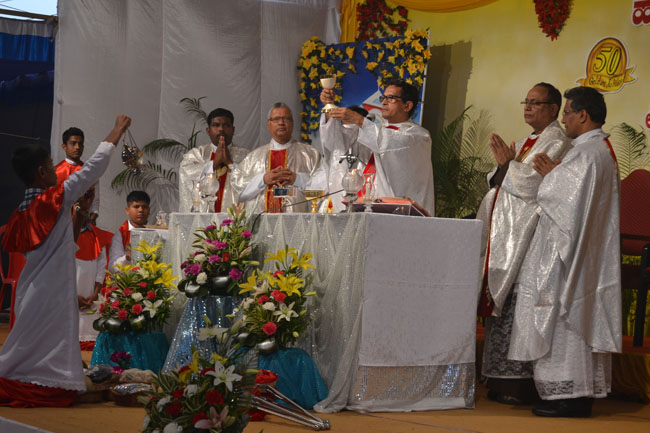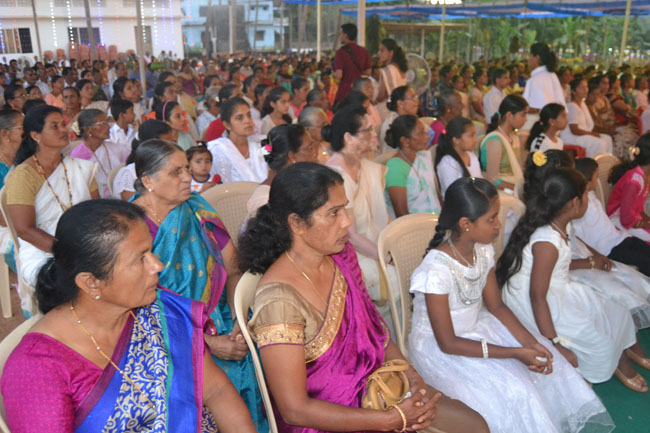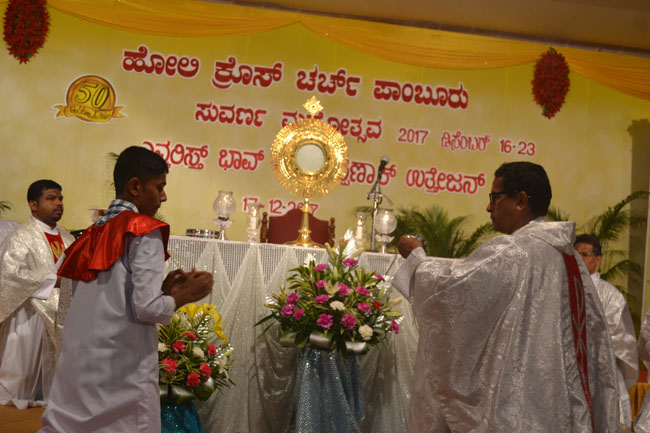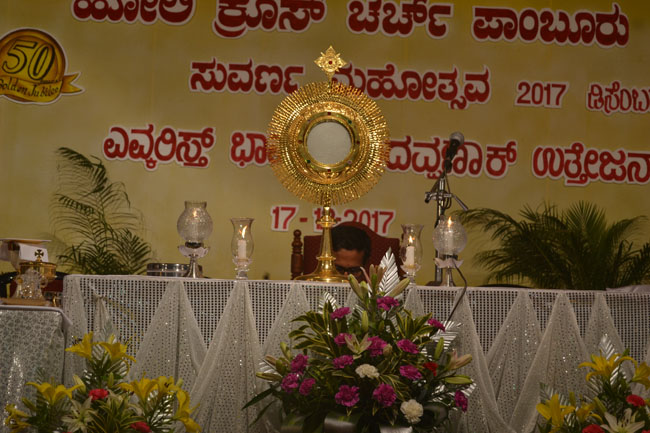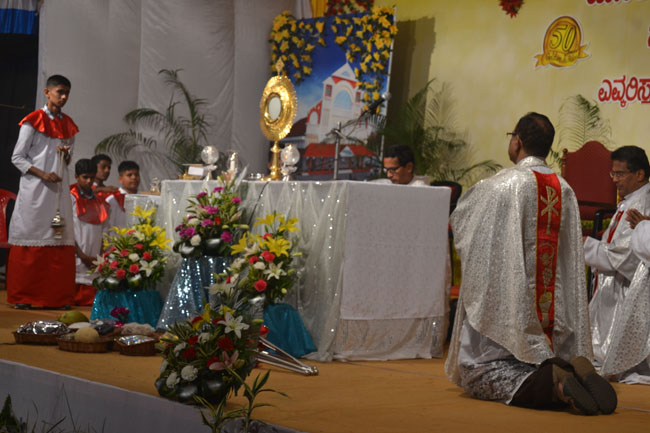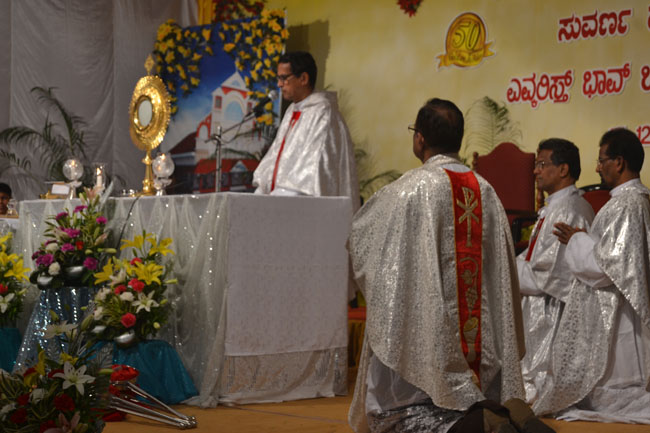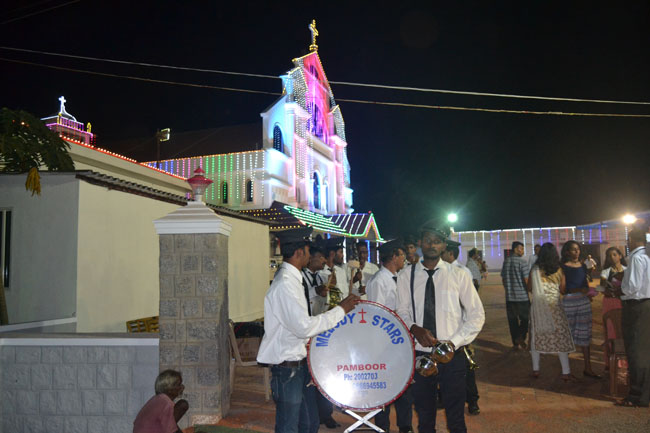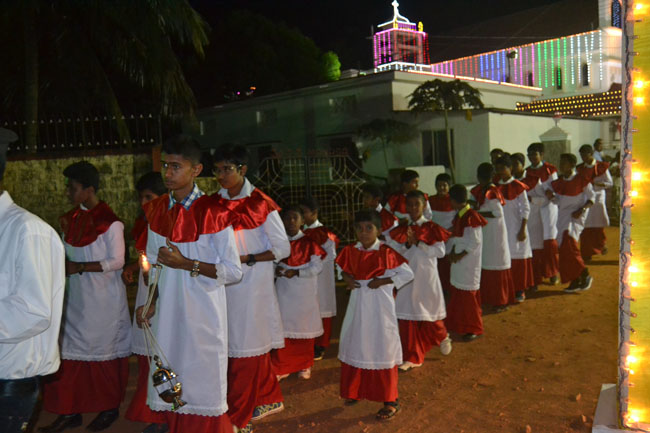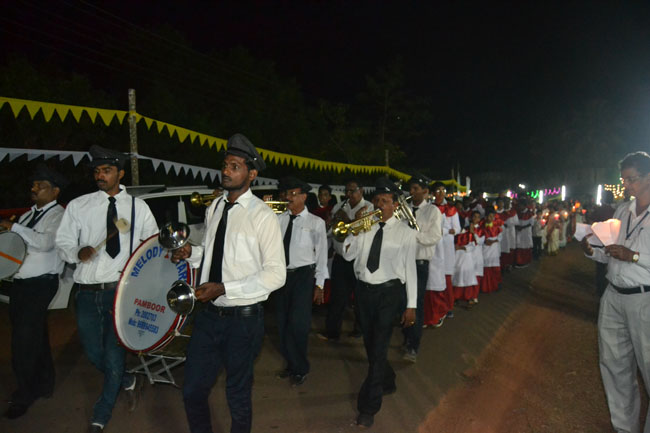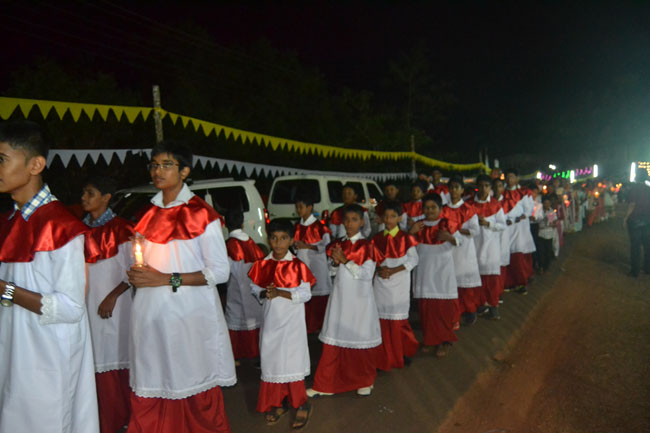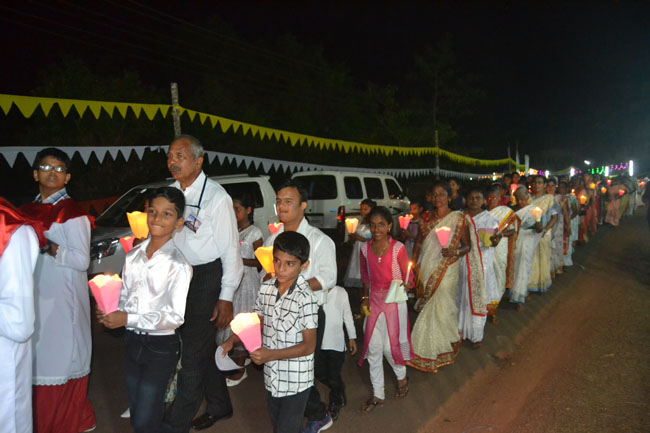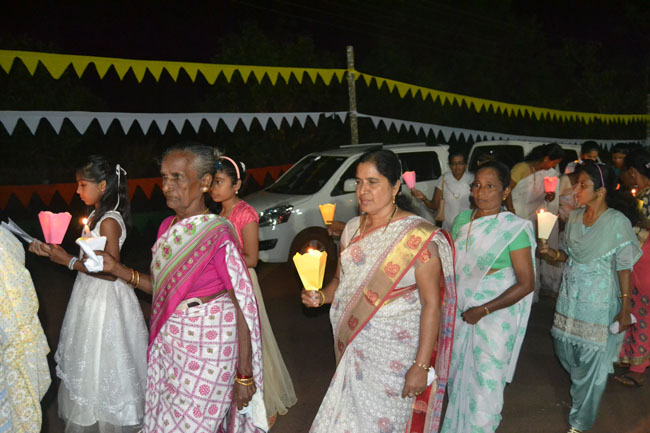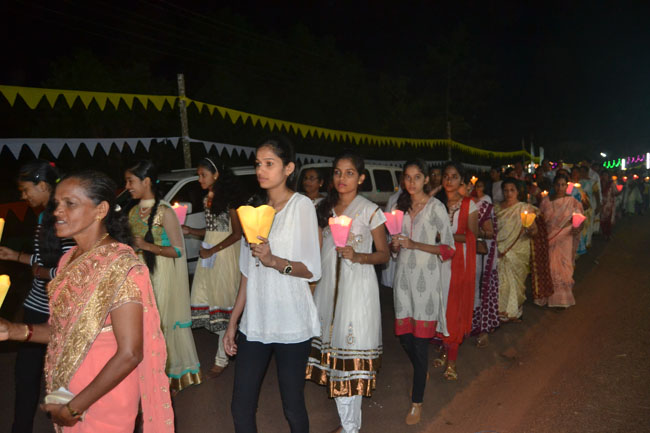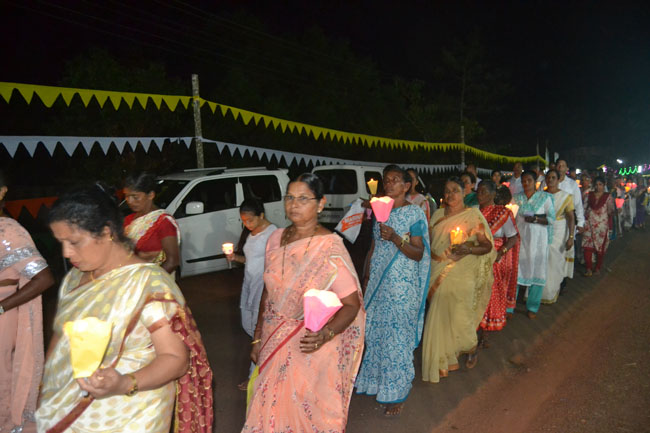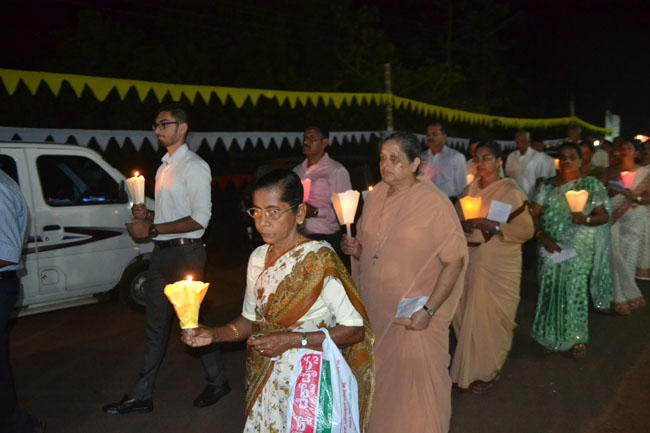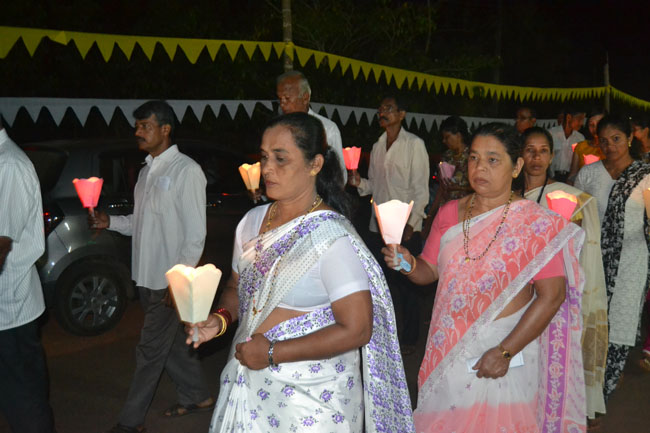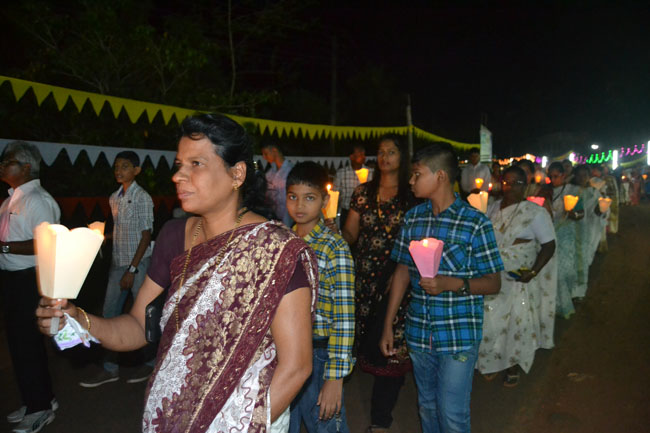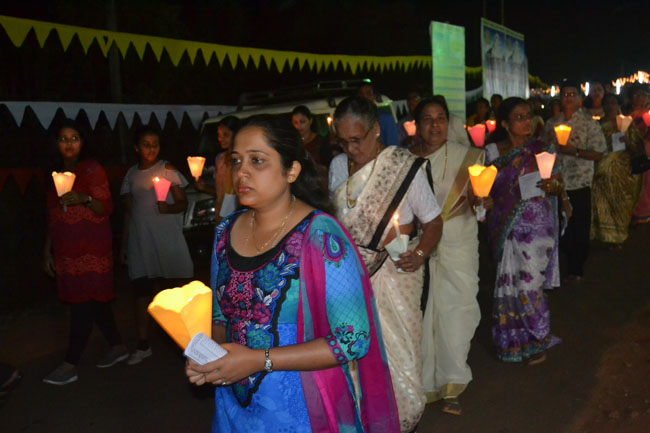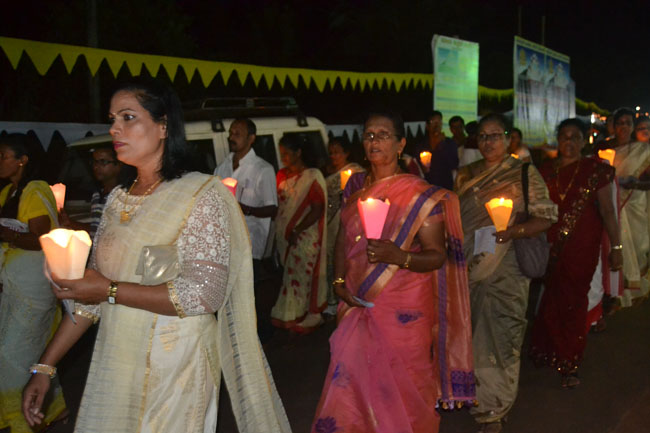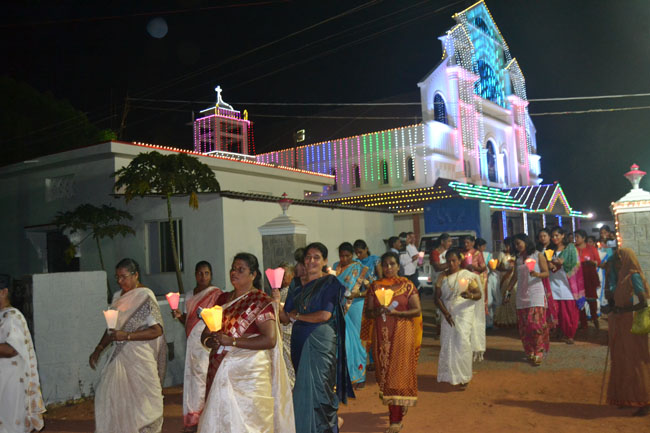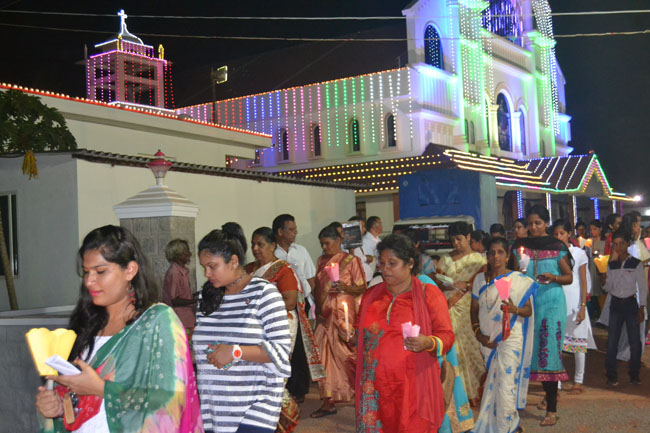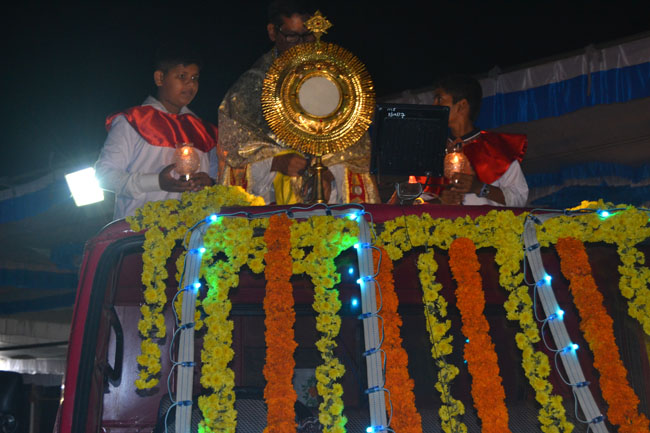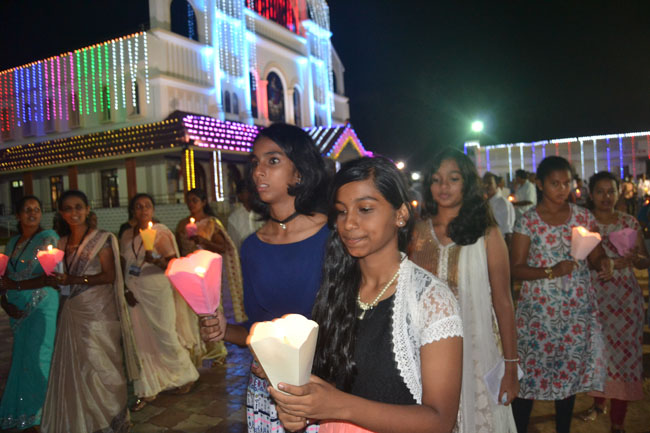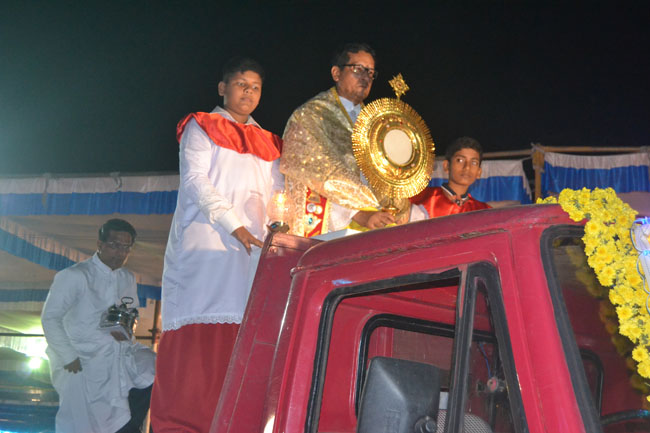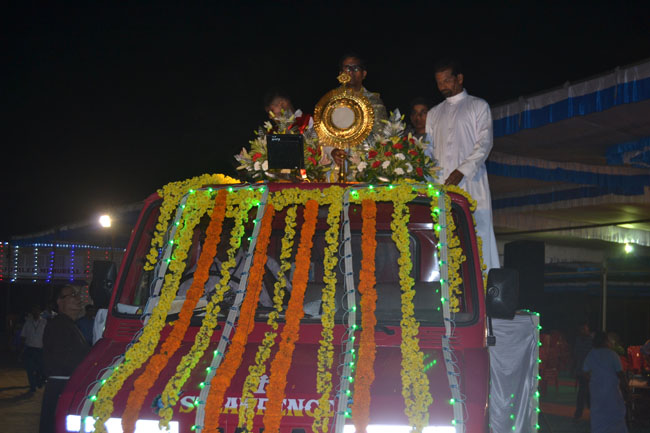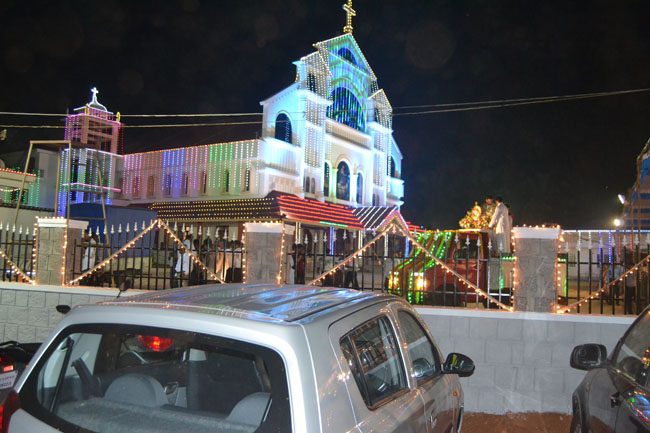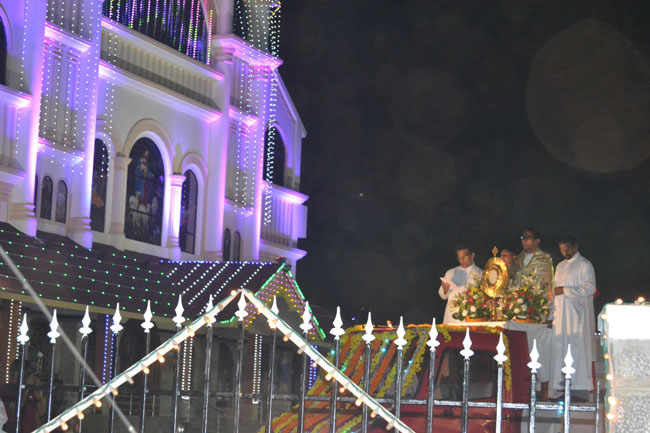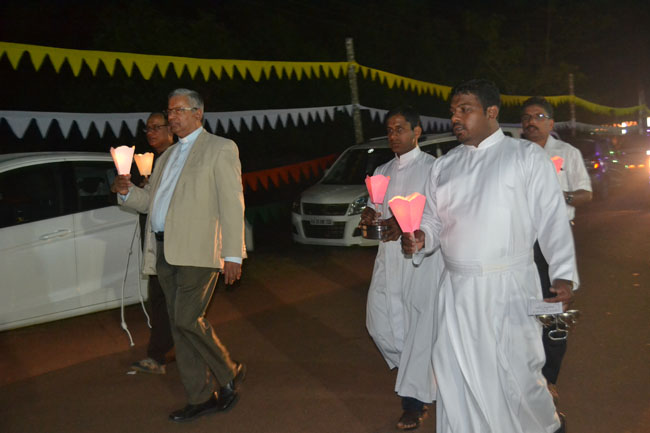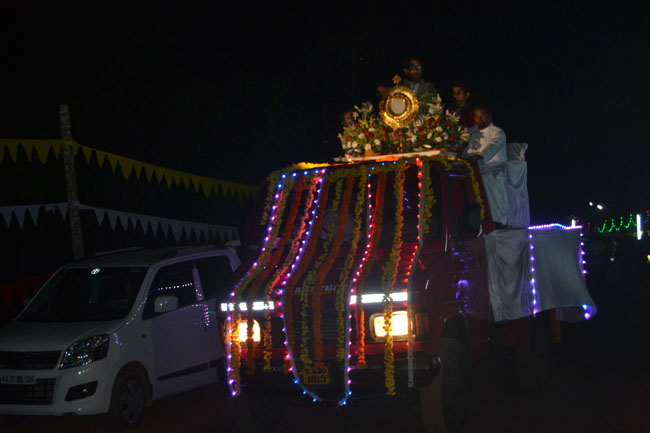 Soon after the Holy Mass, Fr. Maxim Noronha conducted a brief adoration of the Blessed Sacrament. Later, the parishioners went in procession to B.C. Road carrying lighted candles. The Blessed Sacrament was carried on a decorated van by Fr. Maxim Noronha accompanied by Fr. Paul Rego. The procession was led by brass band.
On reaching B.C. Road, the parishioners gathered on the plain ground where the Sacramental Blessing was imparted.
The choir led by Dr. Vincent Alva and Prakash Noronha, Vice President of the Parish Pastoral Council on the keyboard enhanced the devotional fervor of the Confraternity Sunday.
Also Read
Horekanike and Interreligious Harmony Convention marks the commencement of Golden Jubilee Celebrations of Holy Cross Church, Pamboor
Holy Cross Parish, Pamboor at threshold of golden jubilee celebration
Pamboor: Confraternity Sunday observed with devotion and Eucharistic Procession