Hundreds attend International Yoga Day event in Abu Dhabi
By Ronald DSouza

Bellevision Media Network


Abu Dhabi, 22 Jun 2016: Hundreds of Abu Dhabi residents participated in the second International Day of Yoga organised by the Indian Embassy in Abu Dhabi in collaboration with Umm Al Emarat Park authorities on Tuesday evening.
Shaikh Nahyan Bin Mubarak Al Nahyan, Minister of Culture and Knowledge Development, and Shaikha Lubna Al Qasimi, Minister of State for Tolerance, attended the event.
Shaikha Lubna lit a traditional Indian lamp to mark the beginning of the formal ceremony. She received a long ovation from the audience when she greeted them in Hindi: 'Namaskar'. The International Day of Yoga highlights physical, mental and spiritual benefits of Yoga that symbolises the union of mind, body and soul, she said. The UAE is happy to join world nations to celebrate this day, Shaikha Lubna said.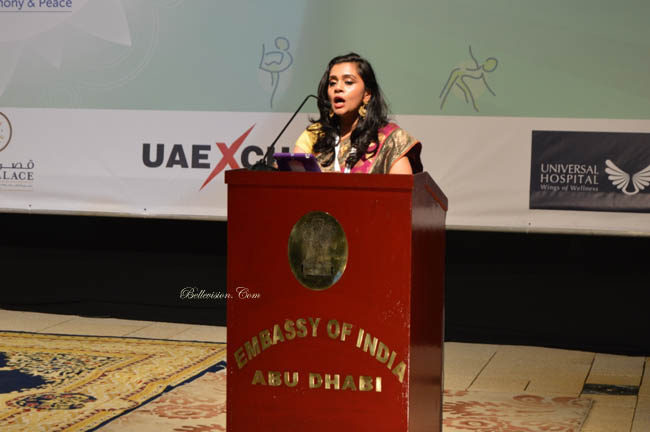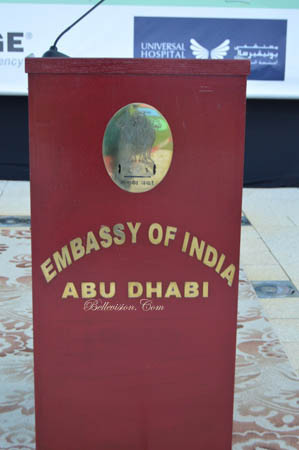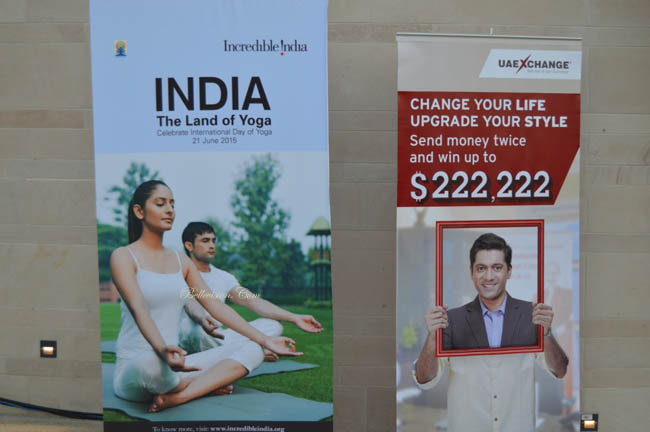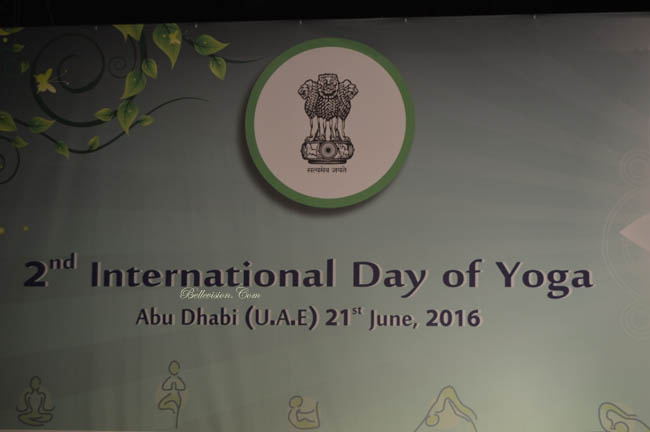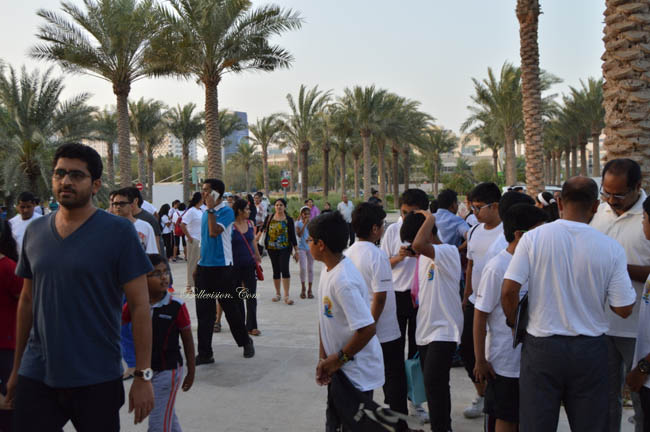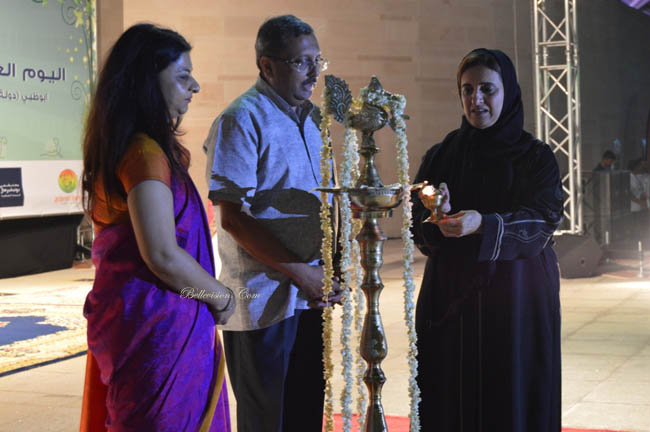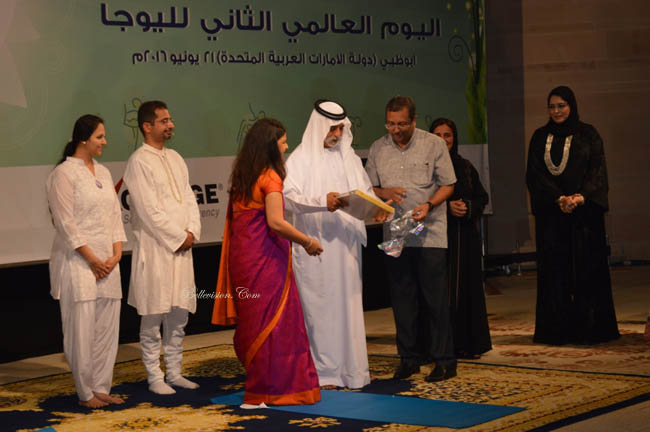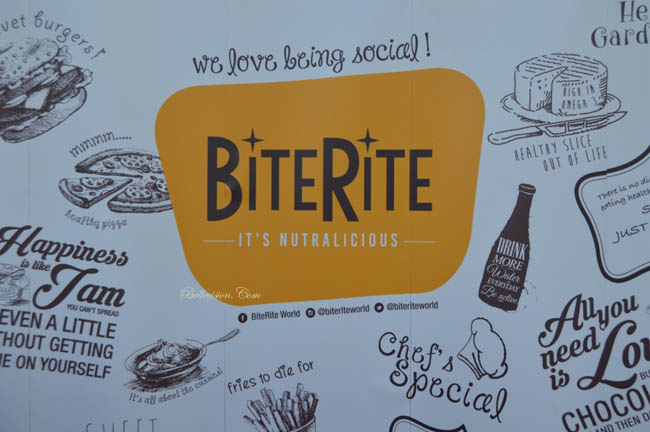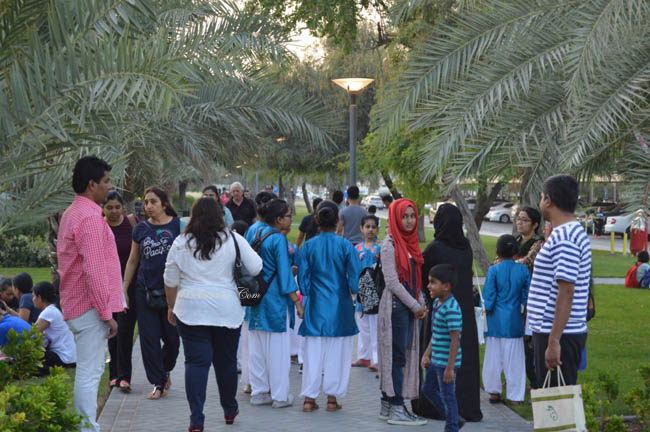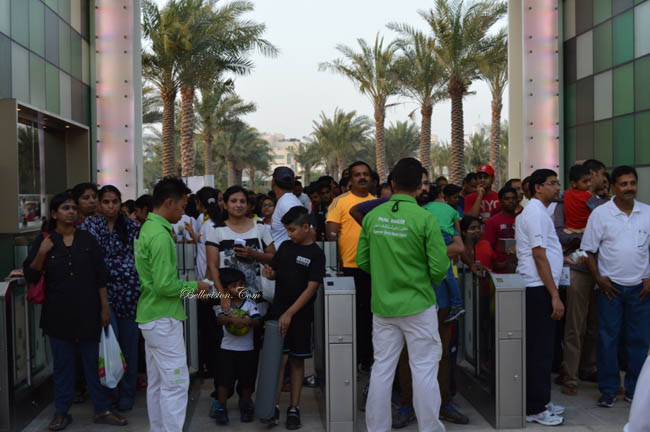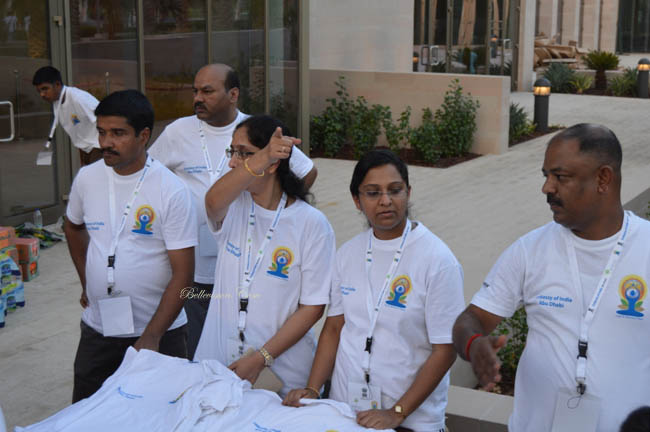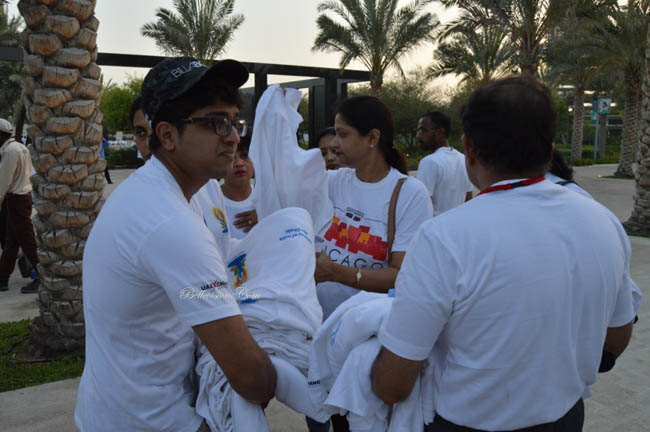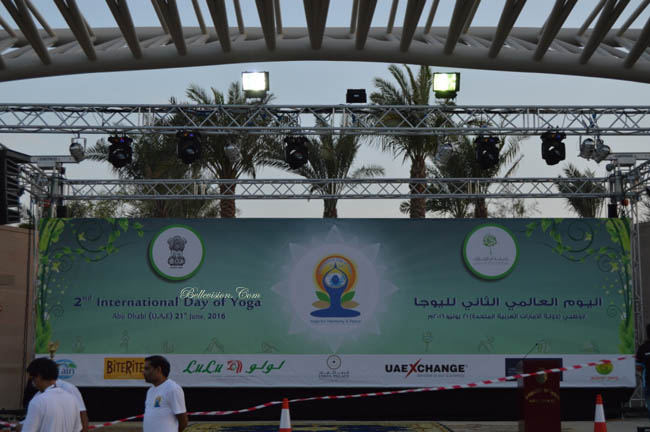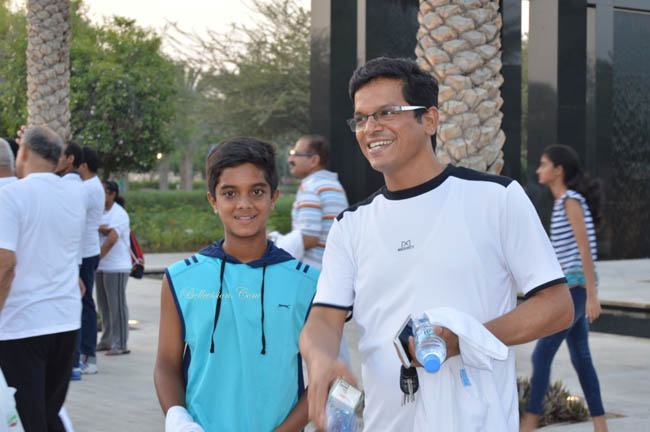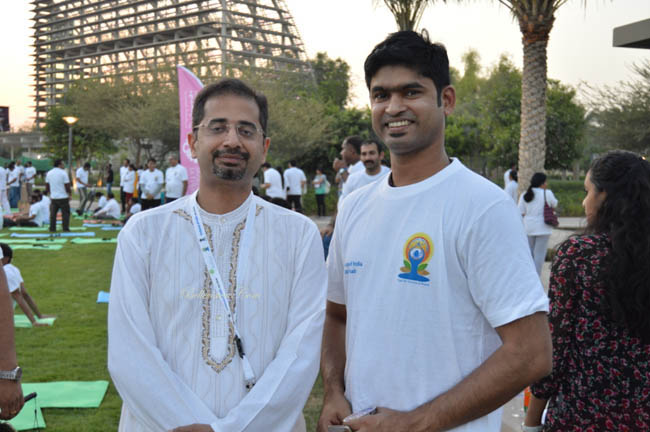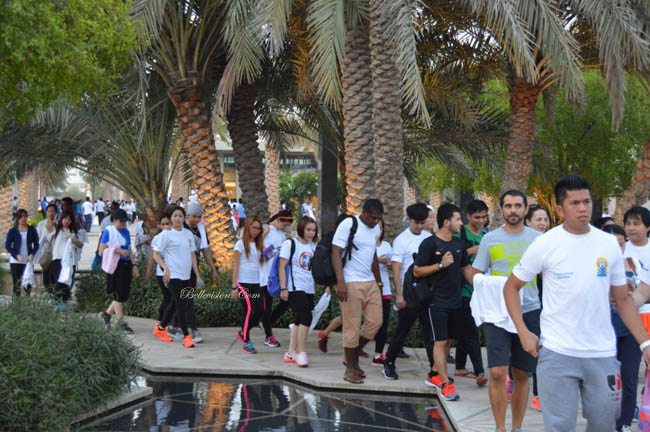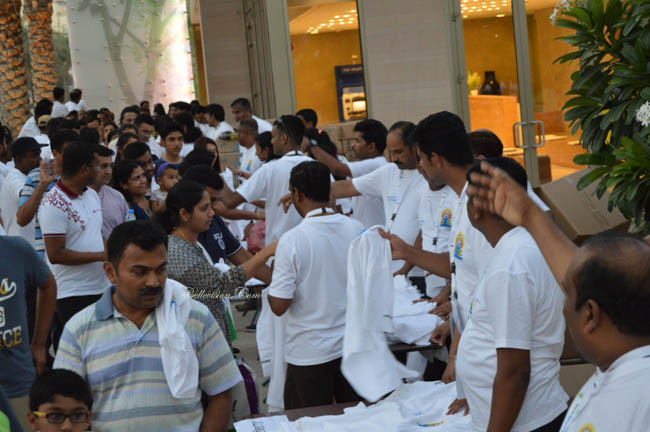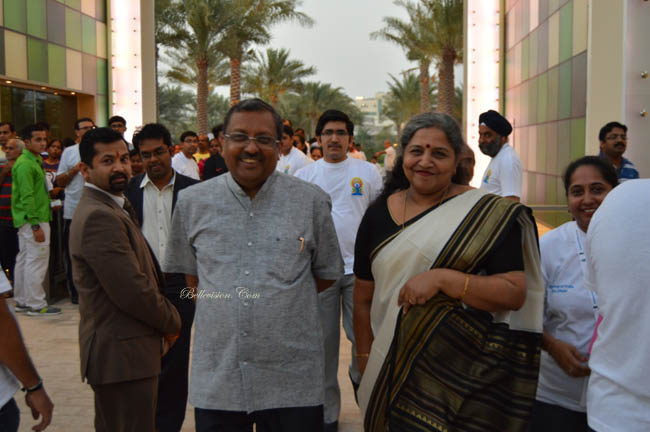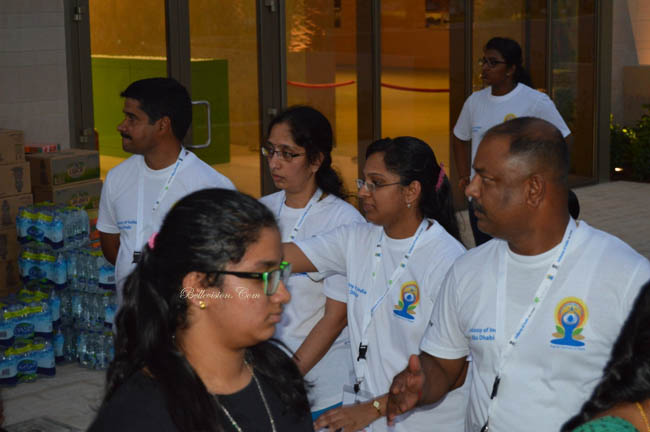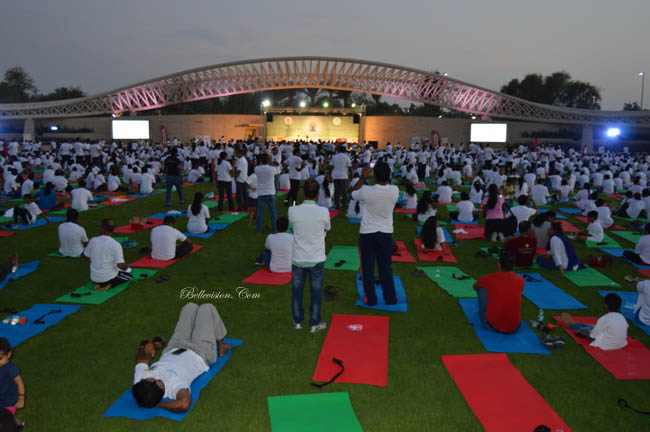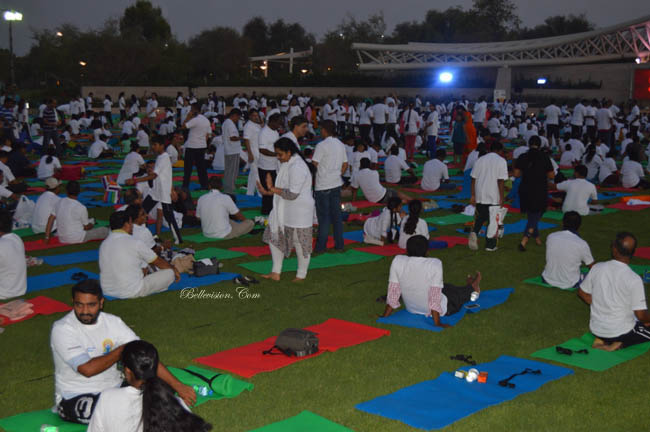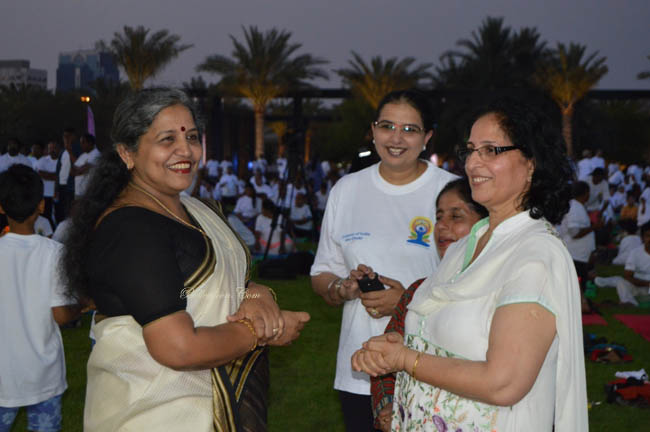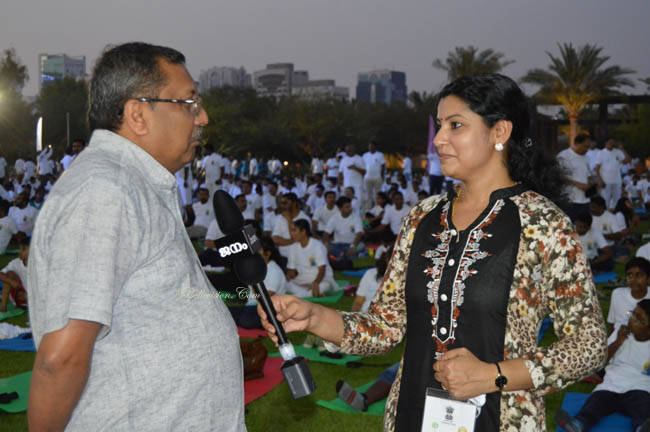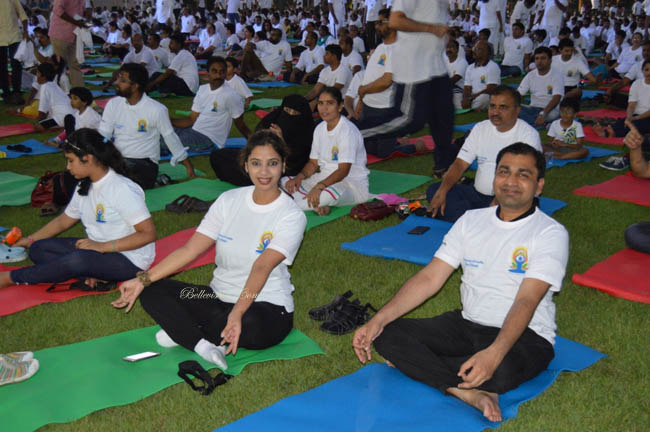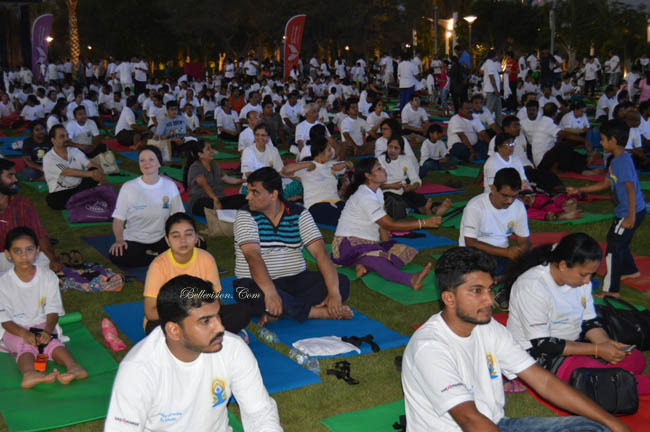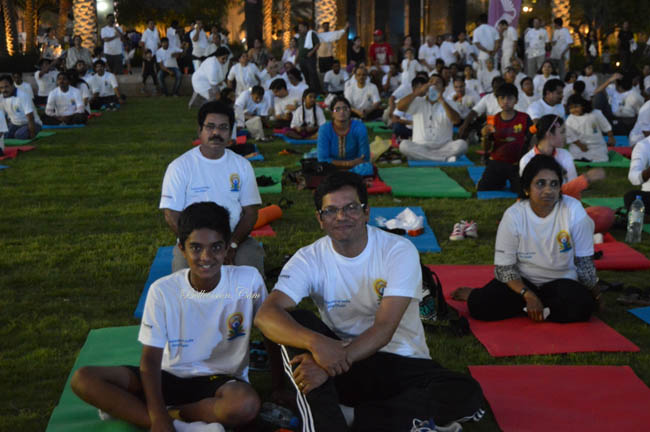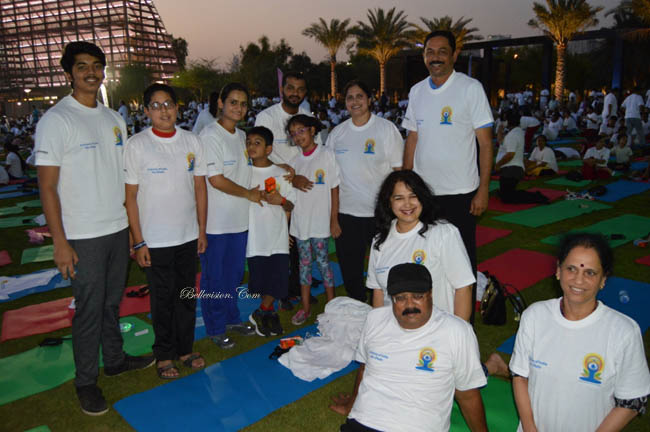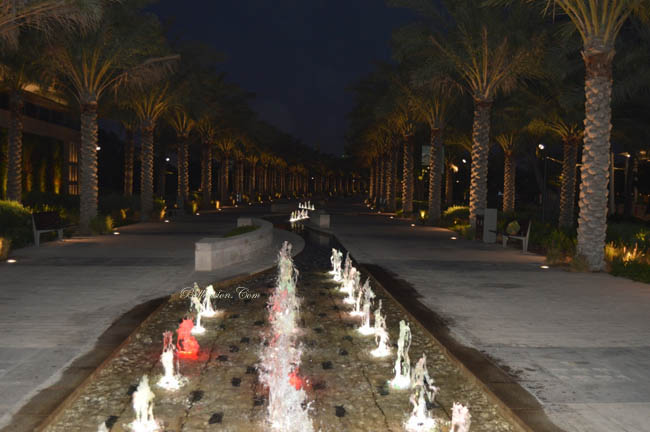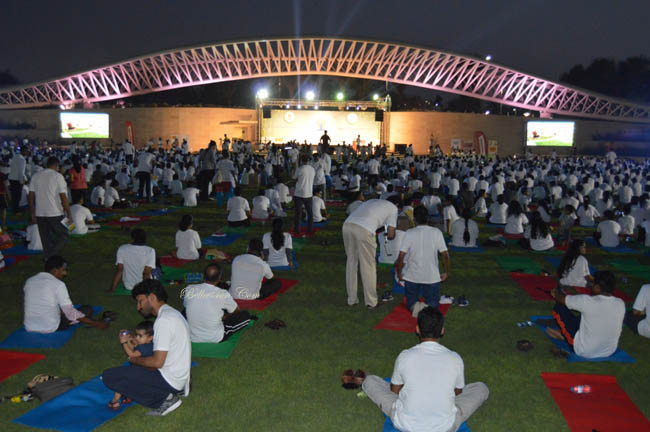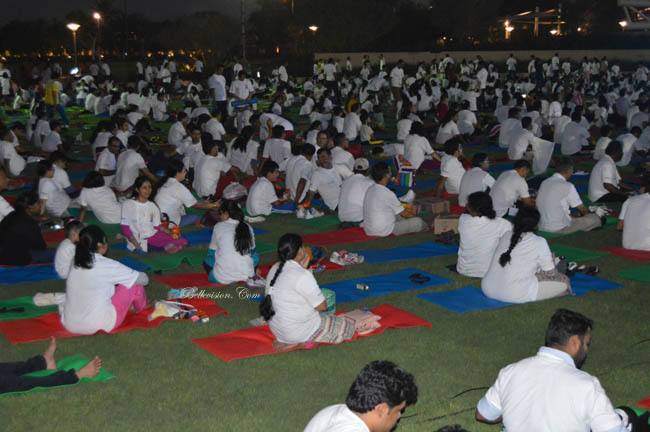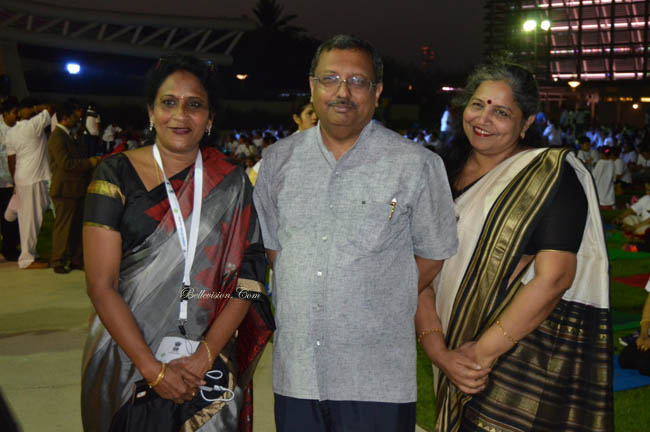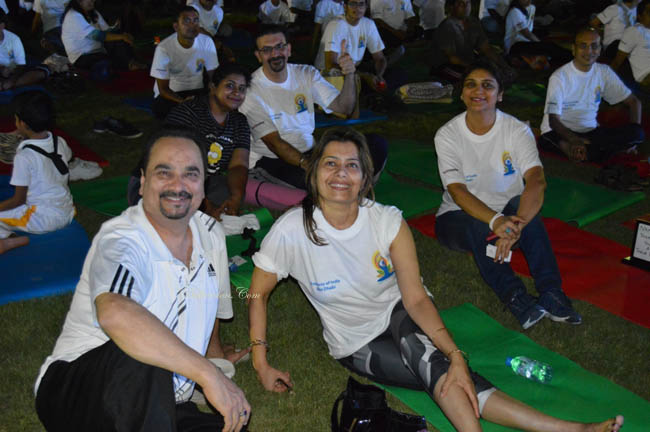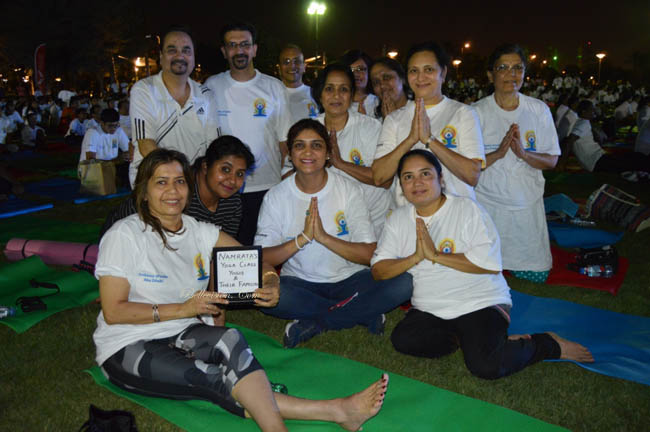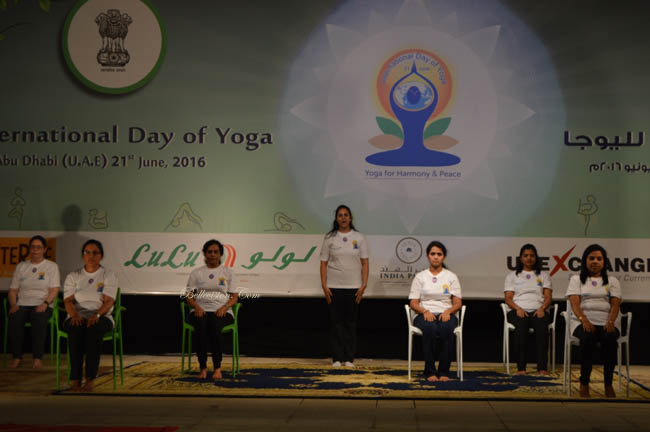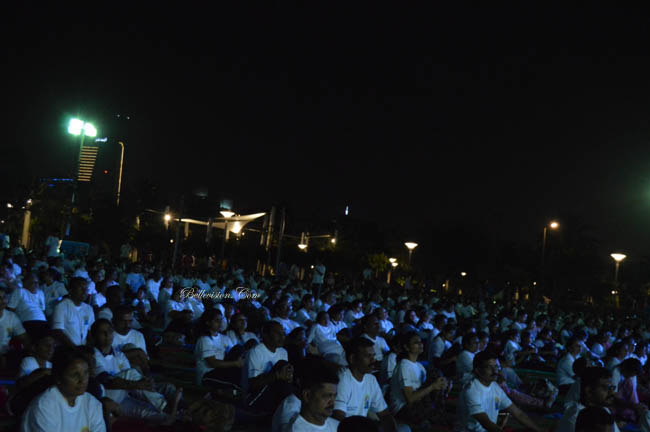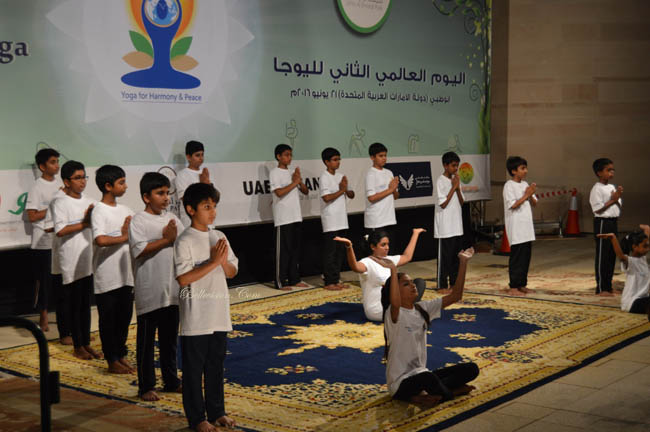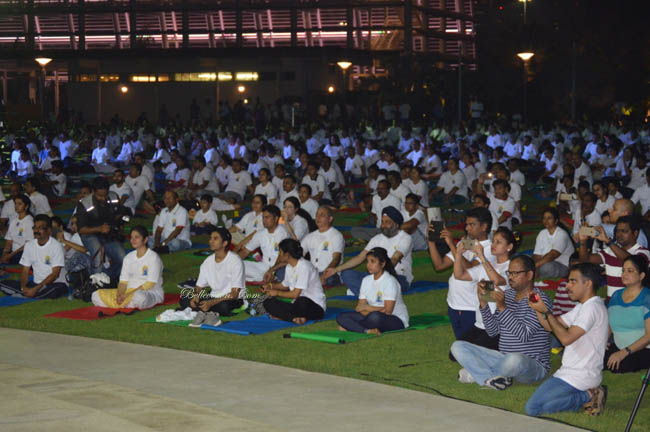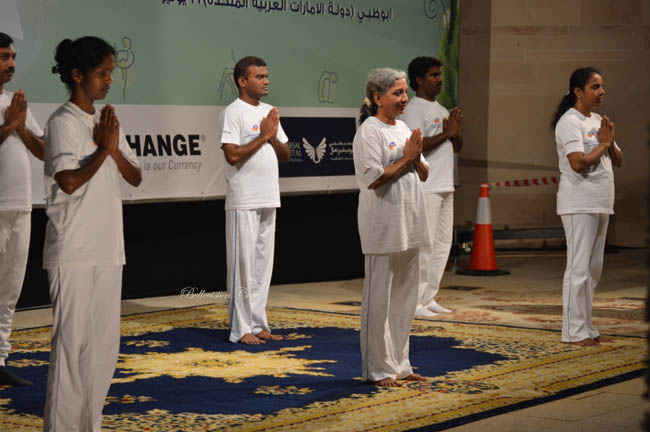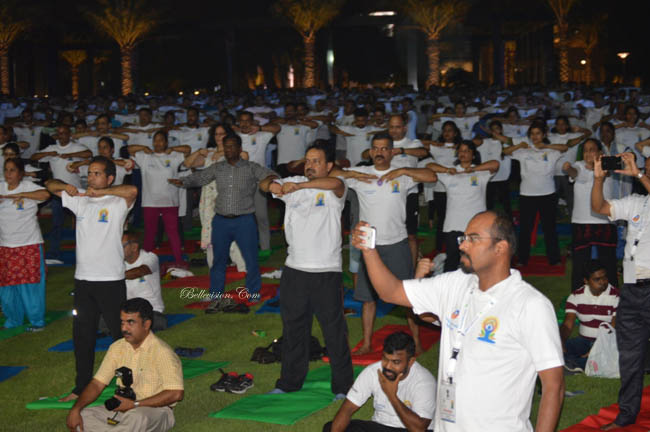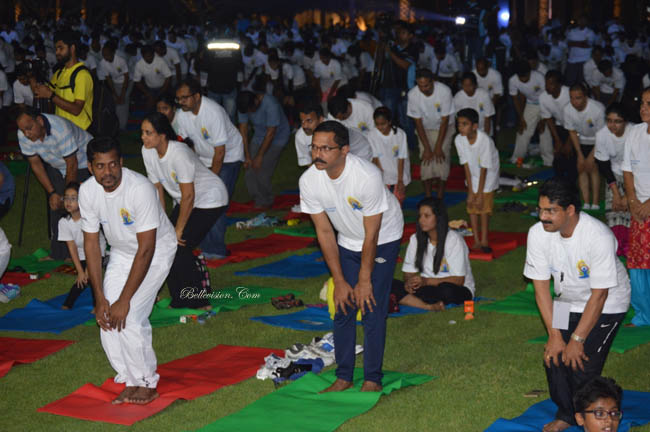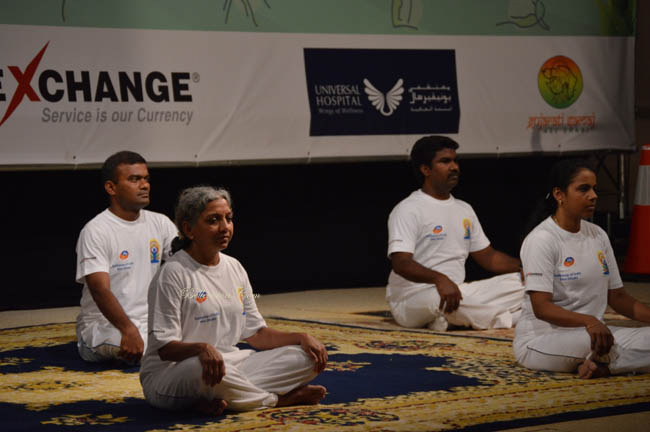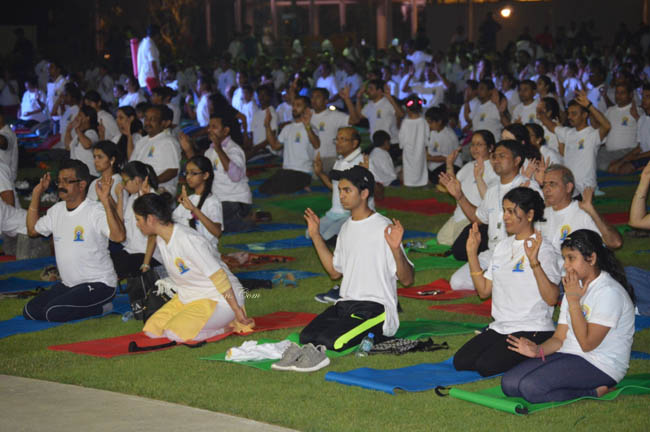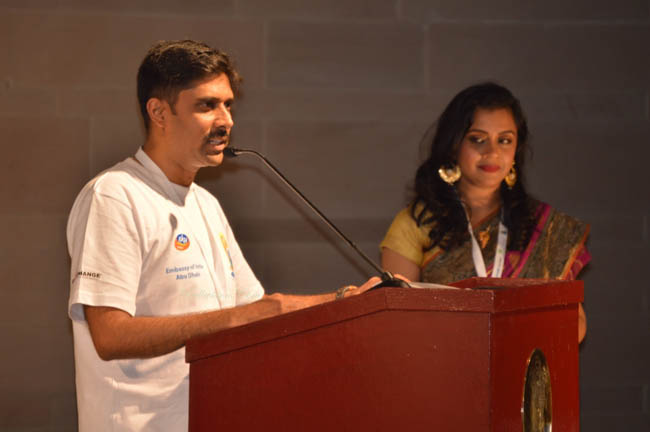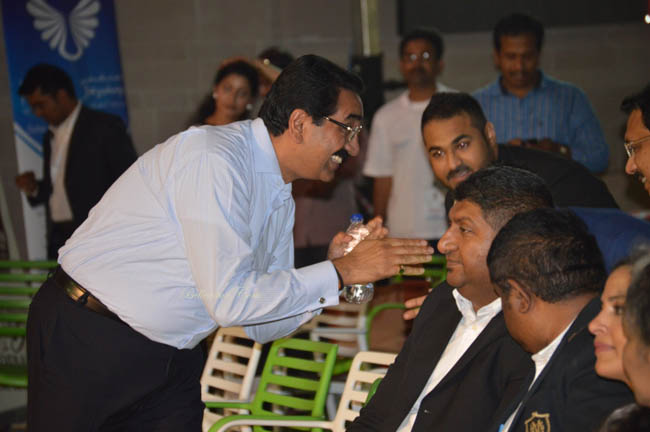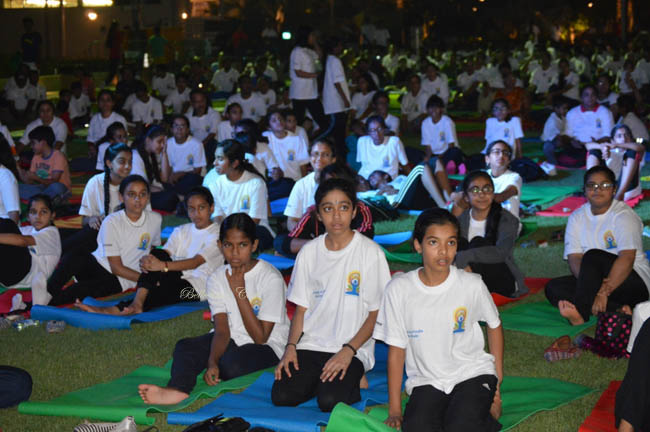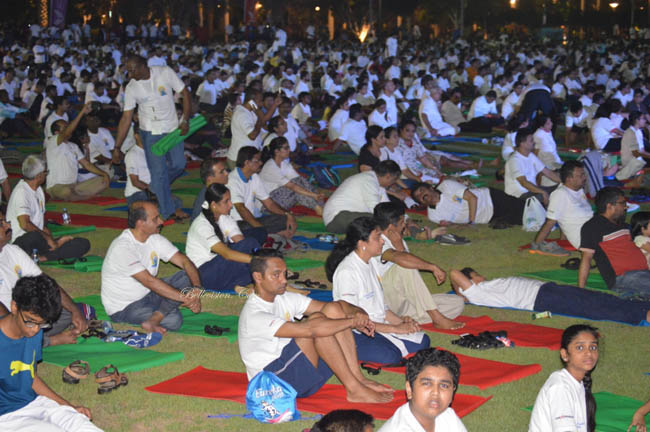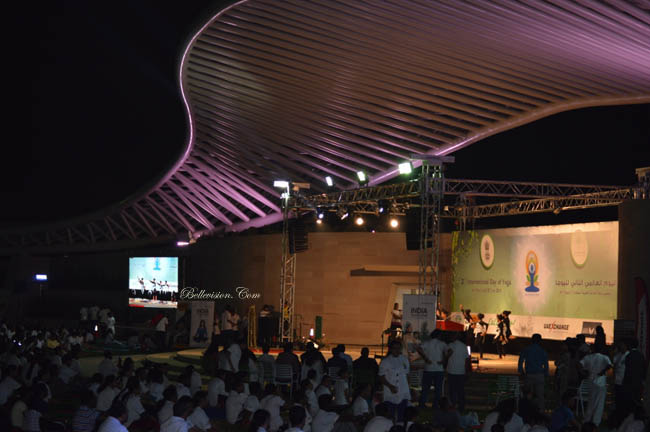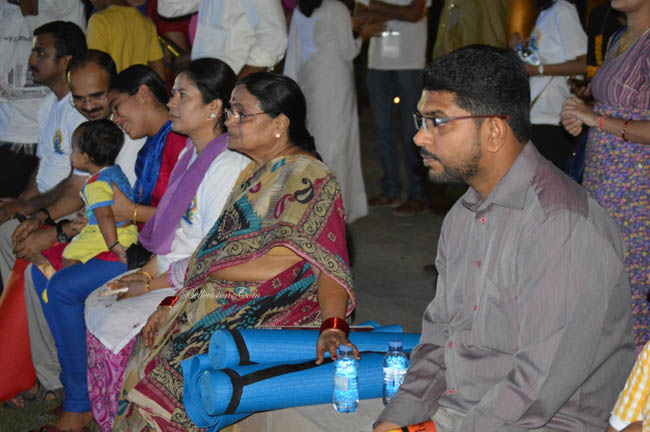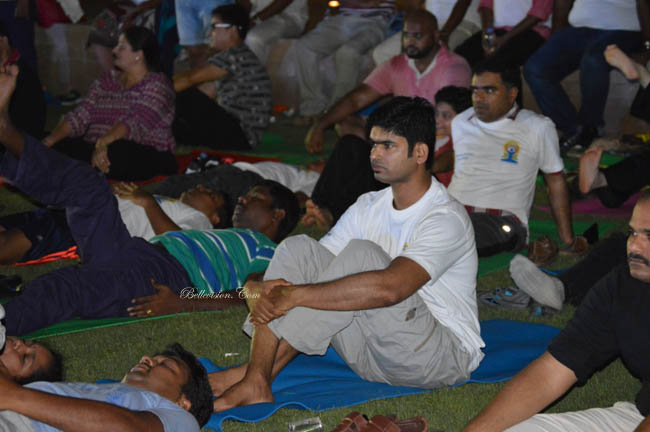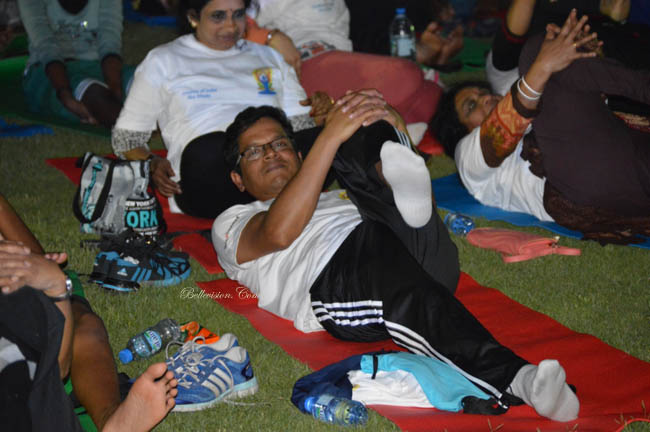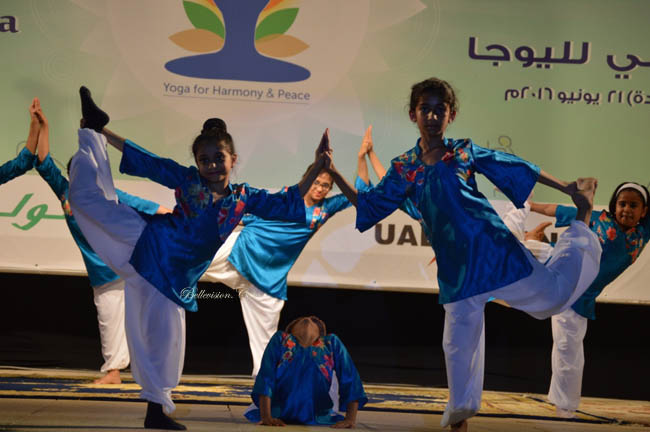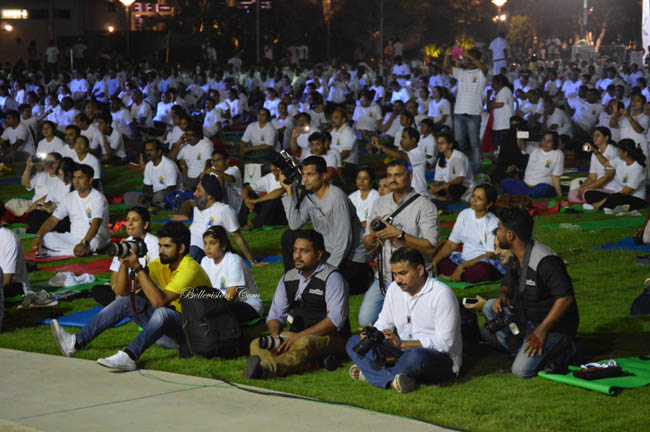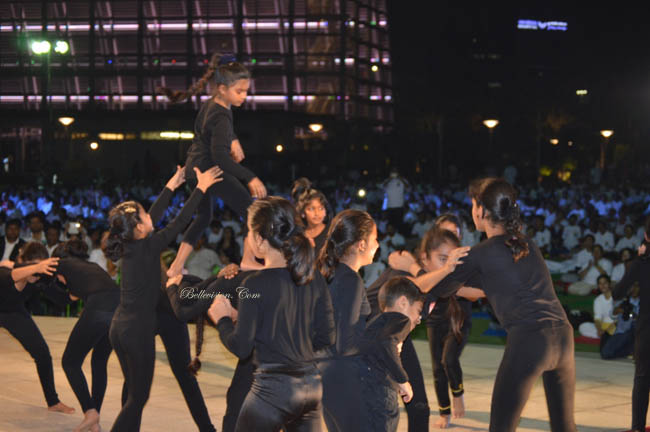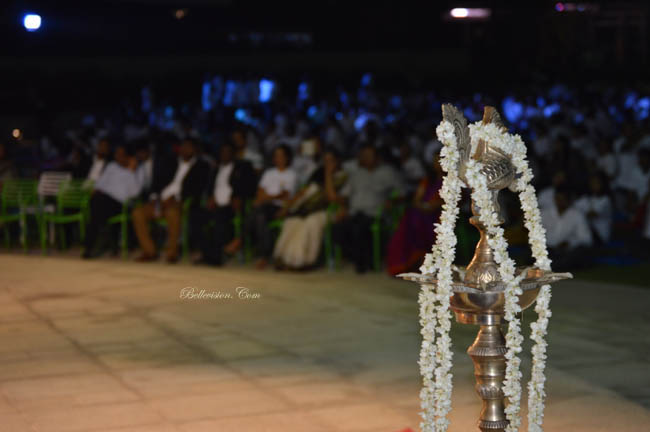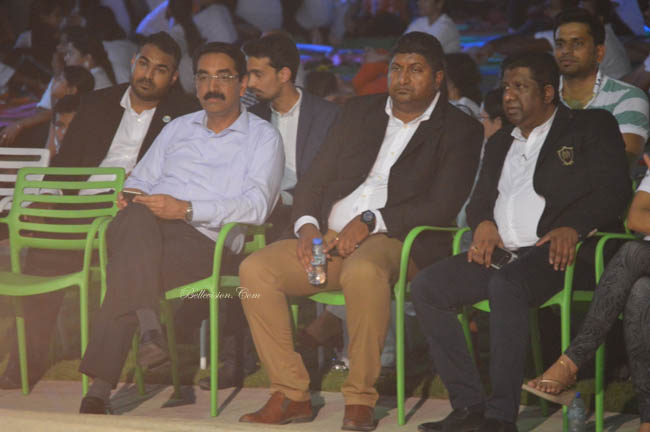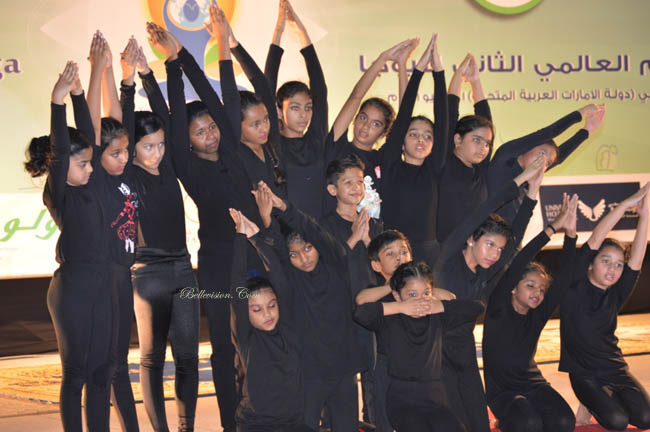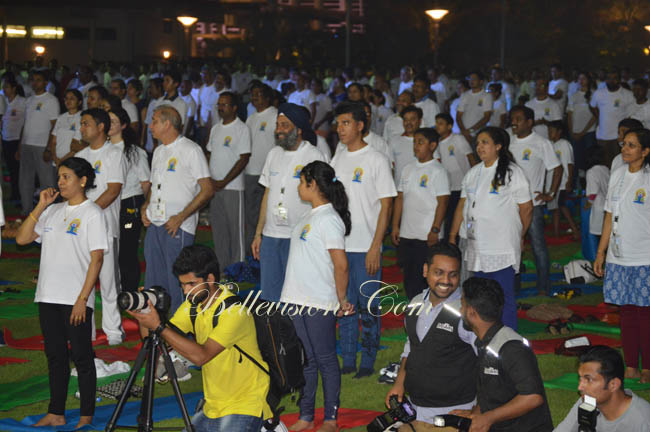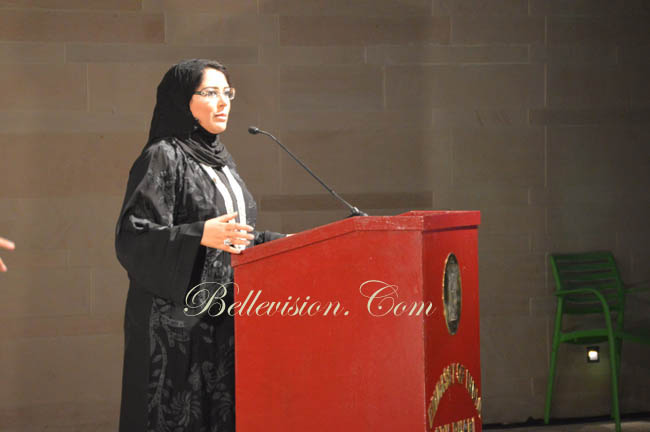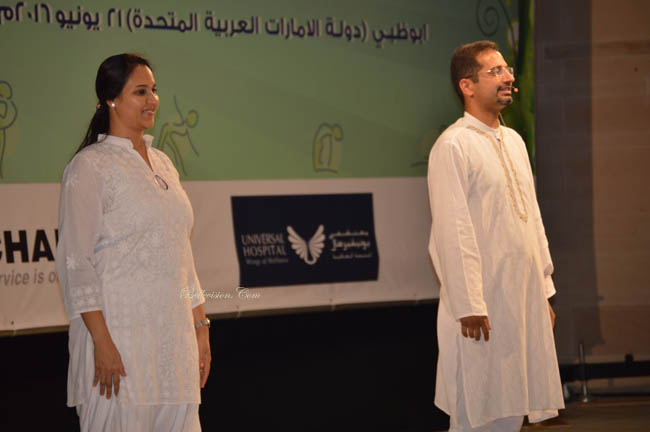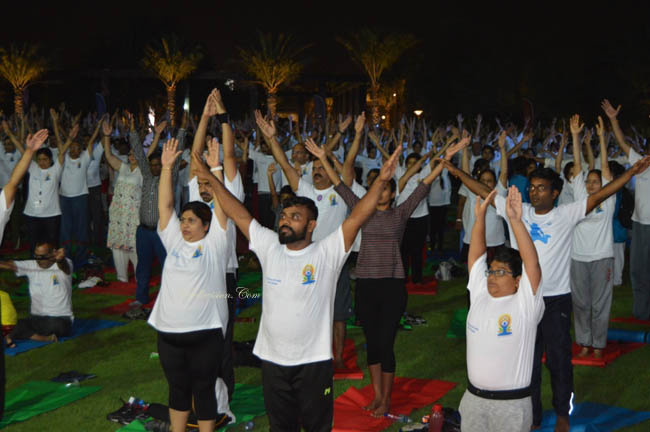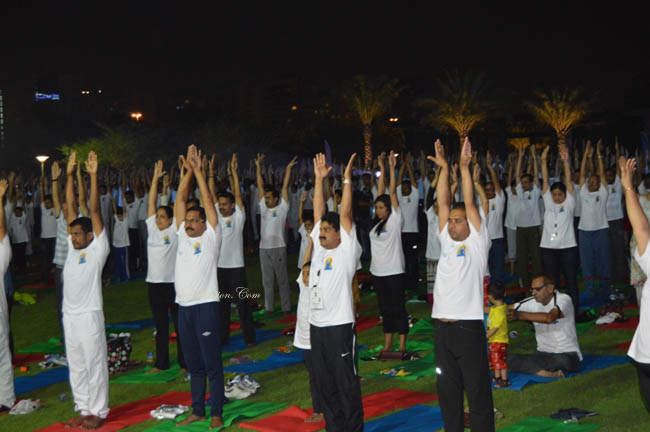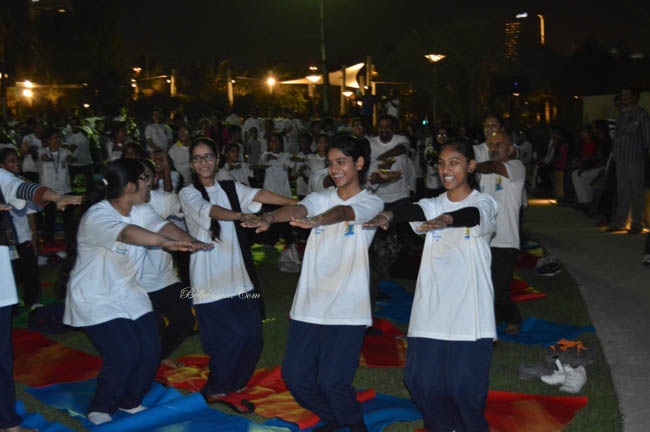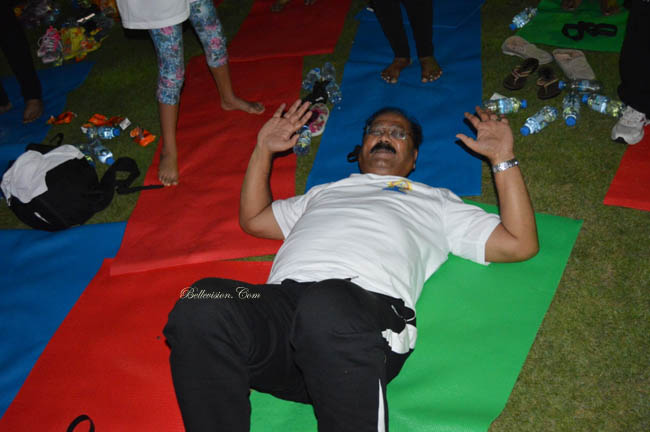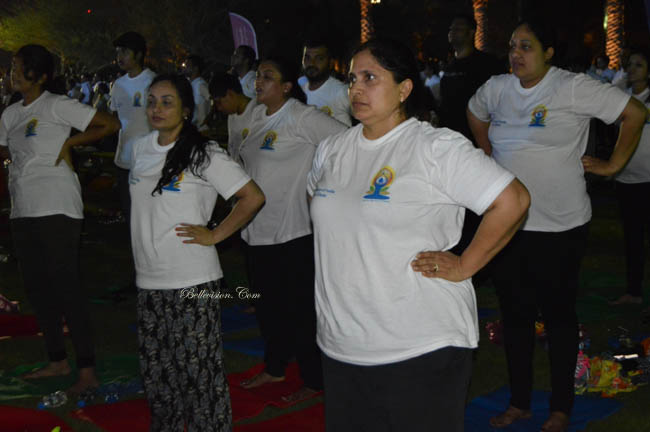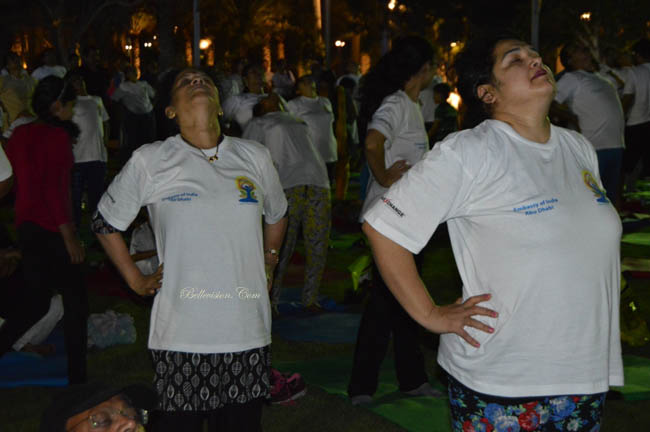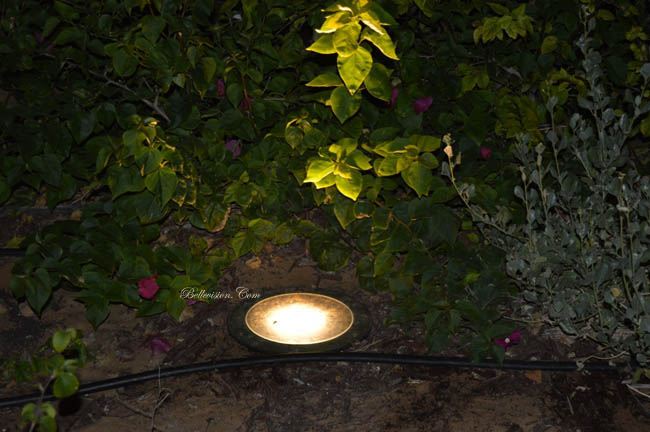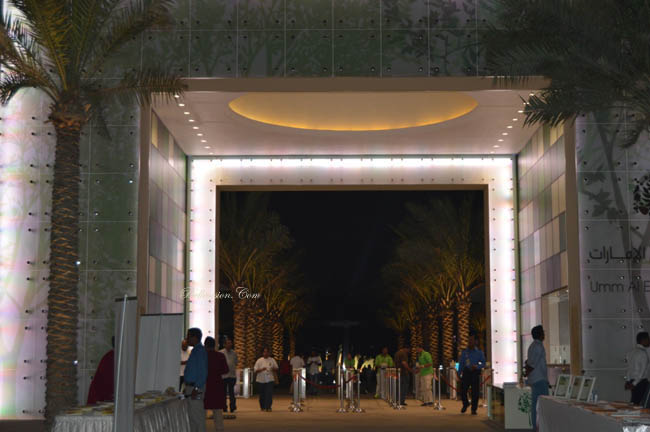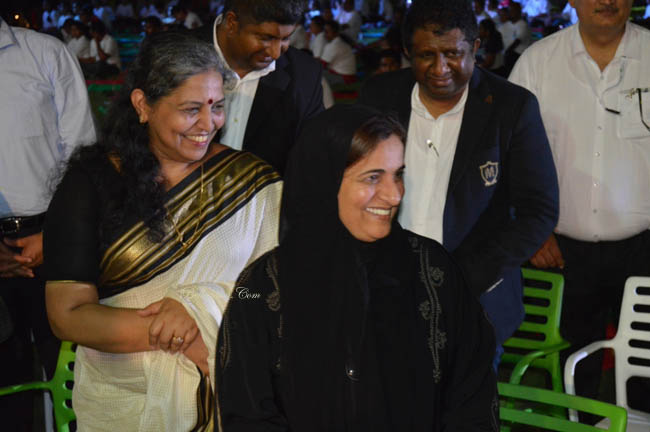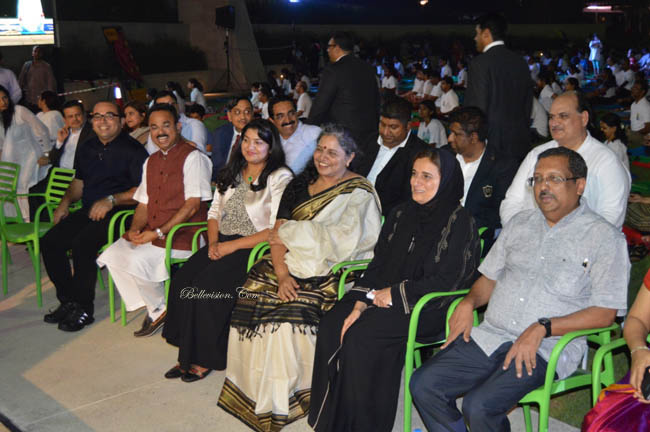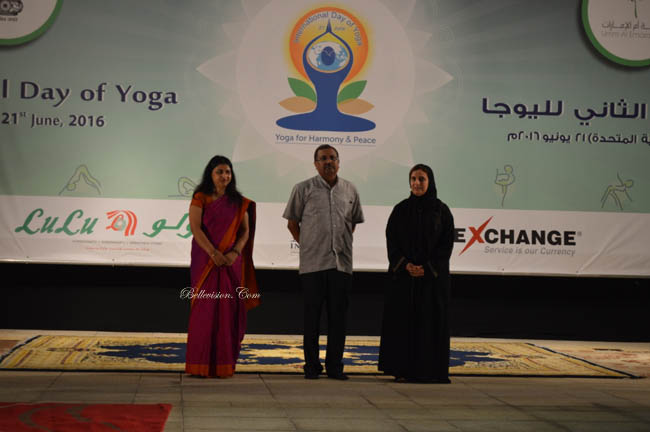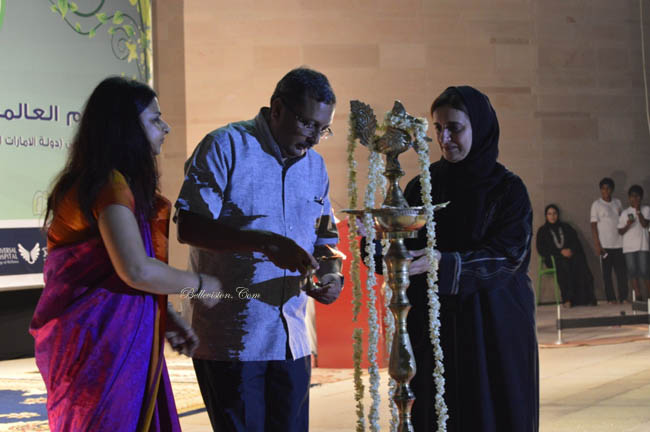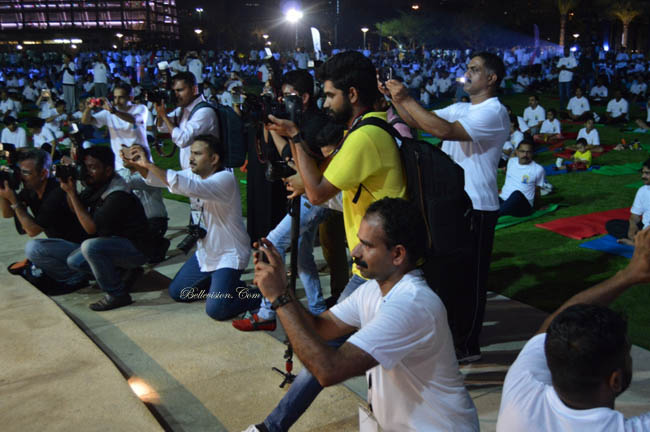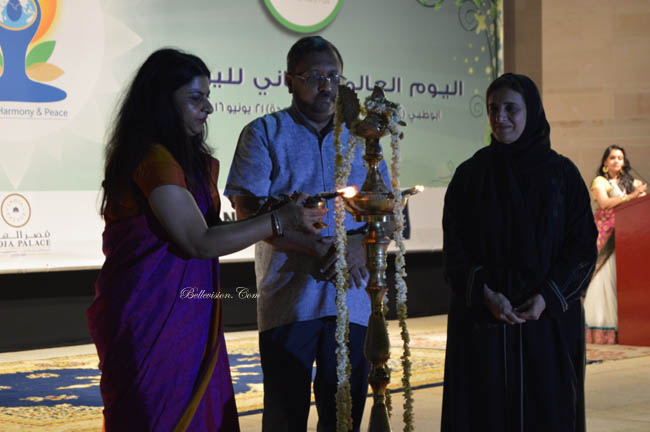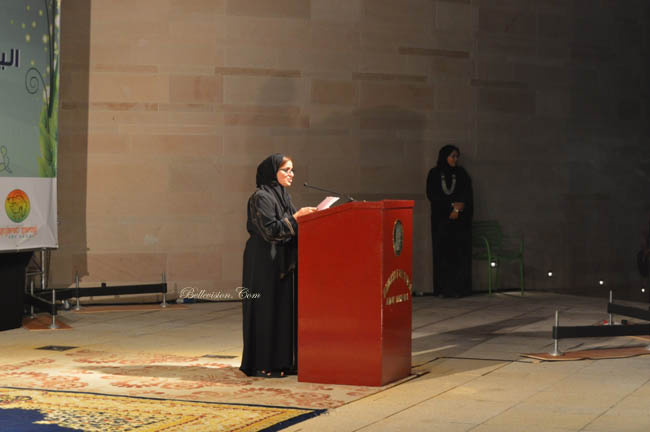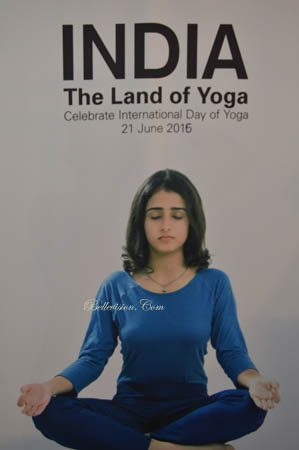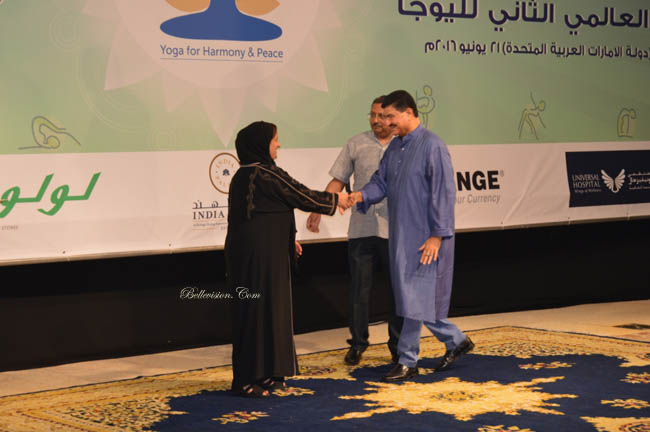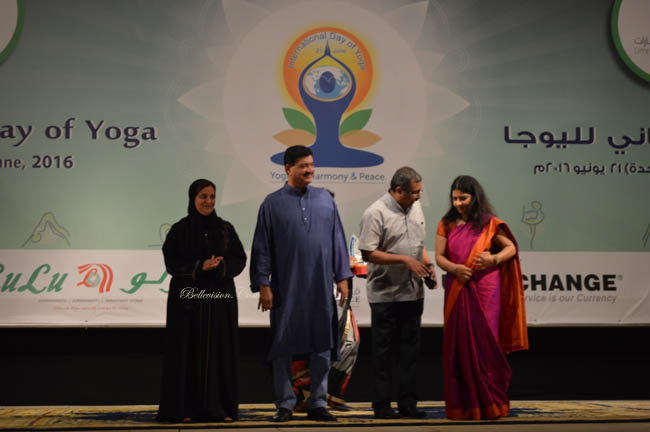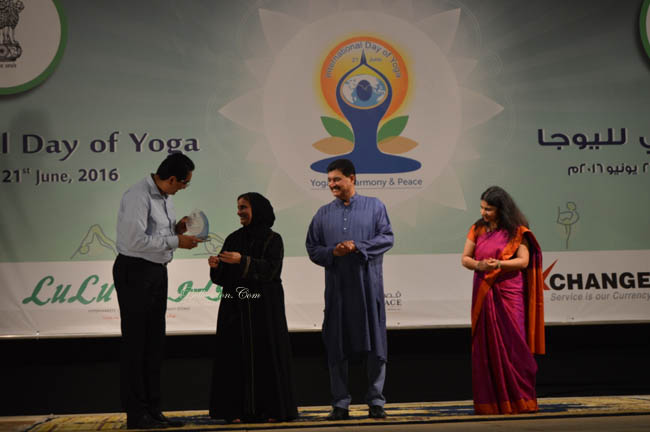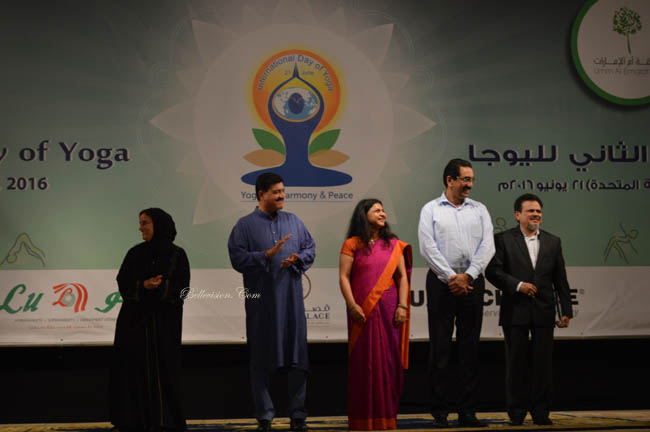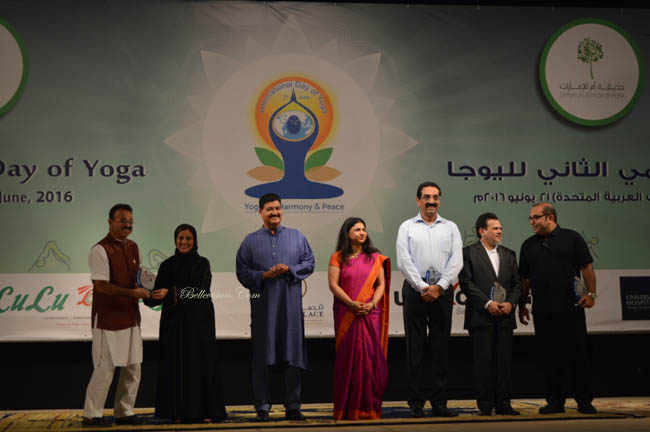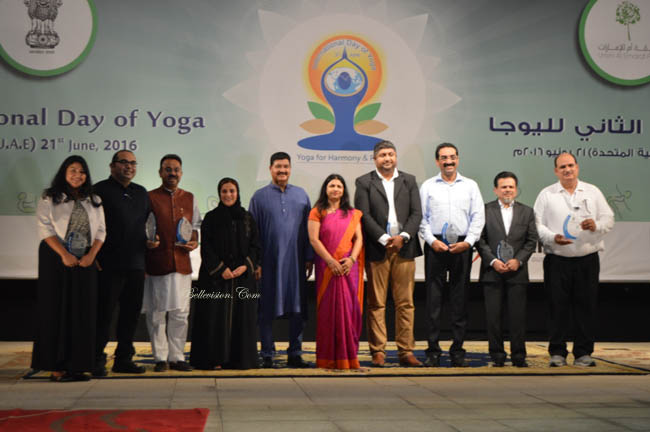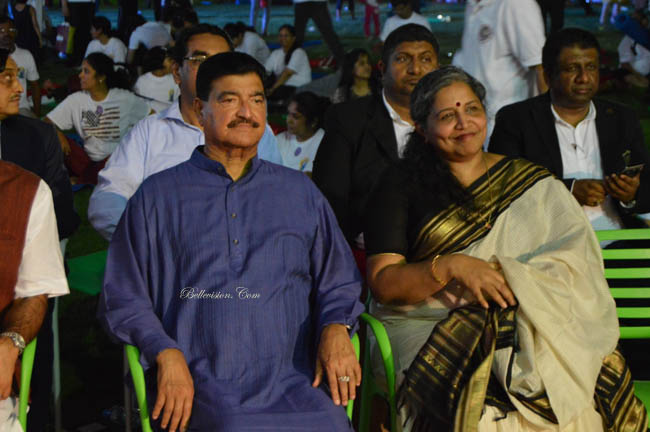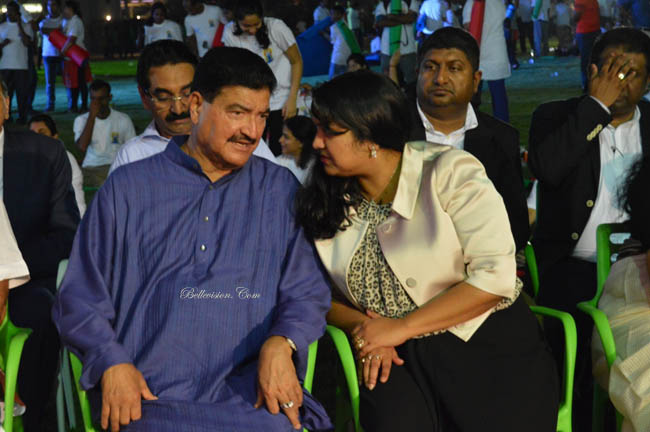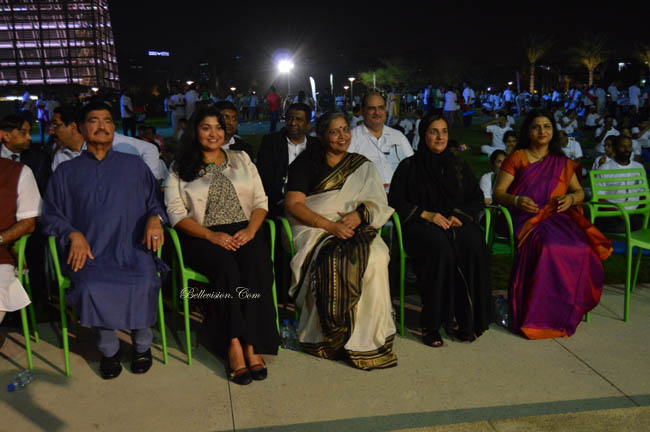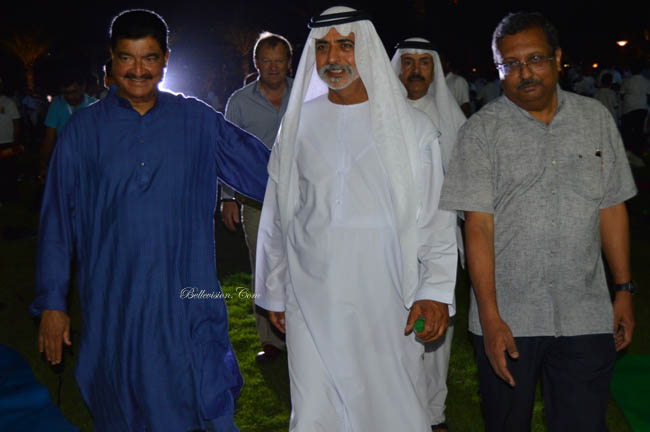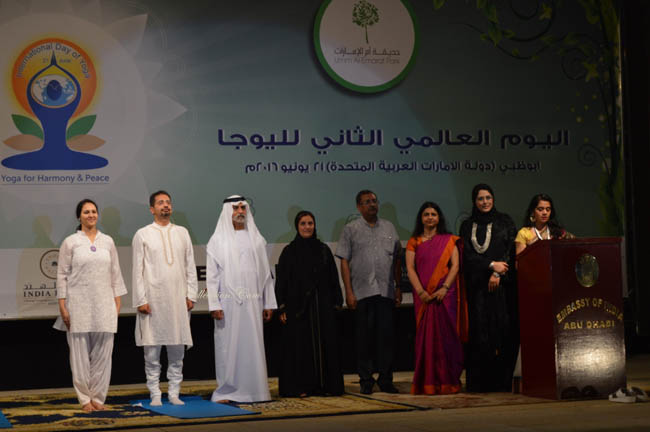 T.P. Seetharam, the Indian Ambassador to the UAE, and Neeta Bhushan, Deputy Chief of the Mission at the Indian Embassy, welcomed Shaikh Nahyan and Shaikha Lubna to the venue. Apart from Indian residents, including business and community leaders, people of many other nationalities also rolled out their yoga mats and practiced Yoga postures at Umm Al Emarat Park.
The UN proclaimed June 21 as an International Day of Yoga. A record number of nations, including the UAE, supported the UN resolution in this regard. The UN initiative underscored the fact that global health is a long-term development objective that requires promotion of best practices aimed at building better lifestyles. It recognized that timeless practice of yoga provides a holistic approach to health. The UN also recognized that wider dissemination of information about the benefits of practising yoga would be beneficial for preventive health care of the humanity.