International Yoga Day observed at Sri Kshetra Dharmasthala
Bellevision Media Network


Beltangady, 21 Jun 2016: Daily practicing Yoga improves mental and physical agility. There lies greater need to undertake further studies and research on yoga. Yoga asanas should not be limited to one day; it has to be done daily, said Dr K S Ravindranath, vice chancellor of Rajeev Gandhi University of Health Sciences.
Dr Ravindranath was the chief guest during International Yoga Day held at Sri Kshetra Dharmasthala, here on Tuesday June 21.
It's effective in treating depression, high blood pressure, and diabetes. One got to take a few classes with Yoga Guru before beginning to daily practice, added Dr Ravindranath.
There is demand for opening more naturopathy colleges. There are already 3 Naturopathy and Yogic Science College in Karnataka, among which SDM Naturopathy and Yogic Science College, Ujire ranks top with due accreditation, commended Dr Ravindranath.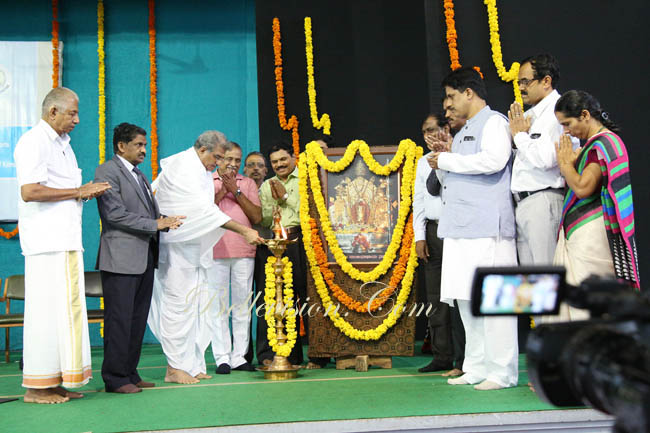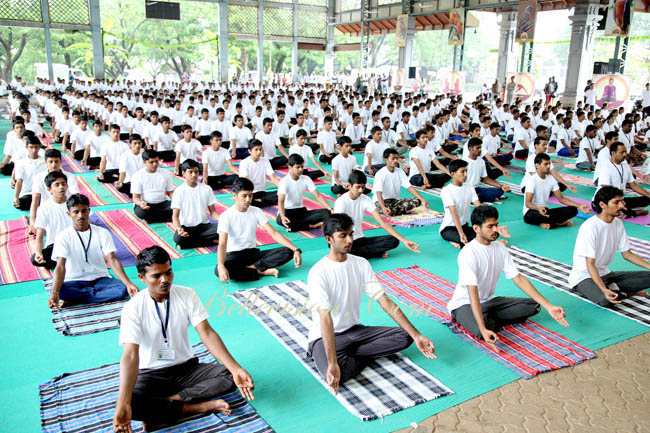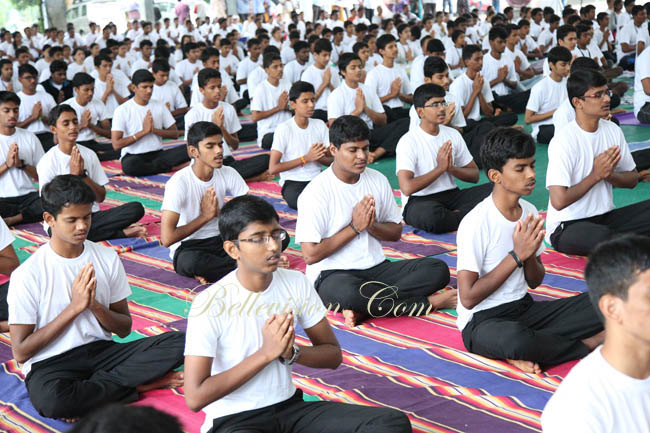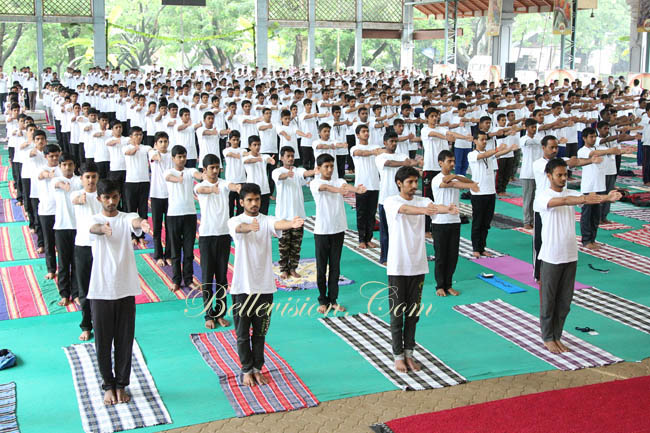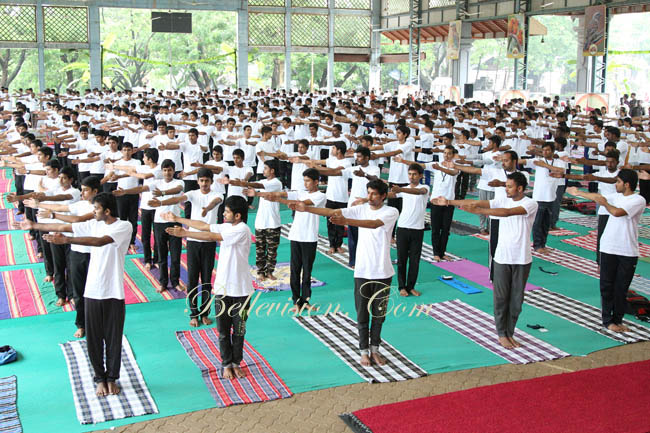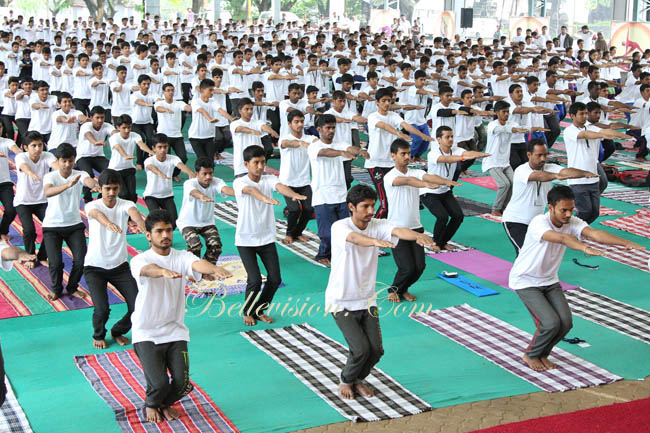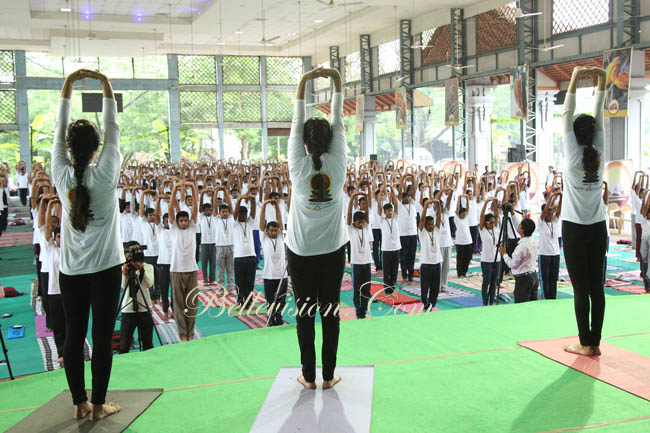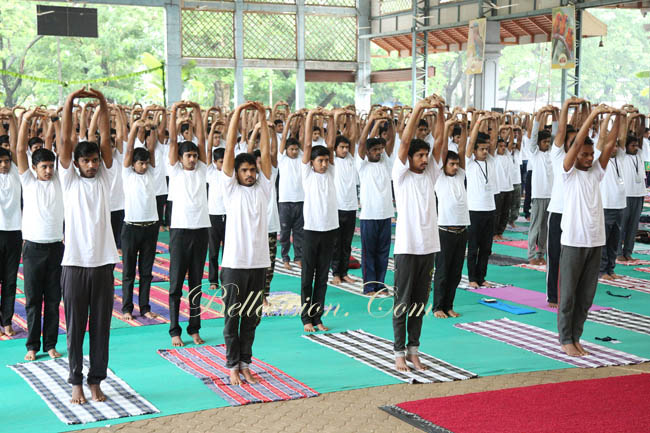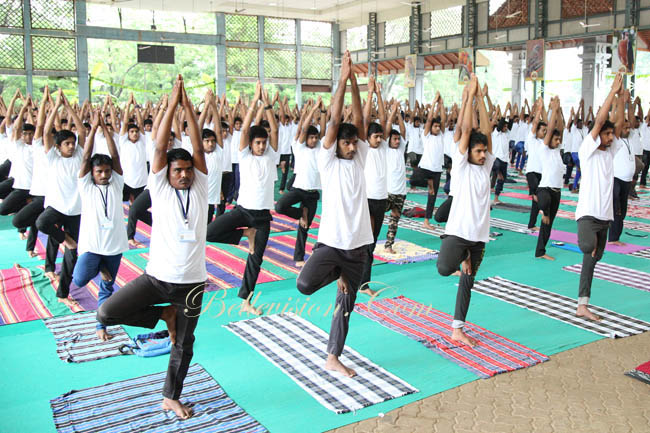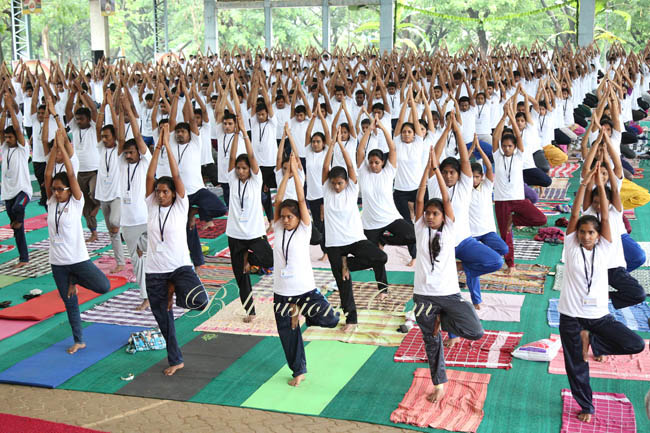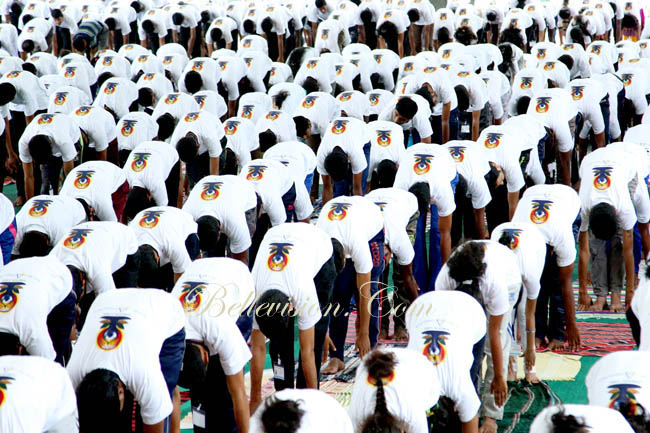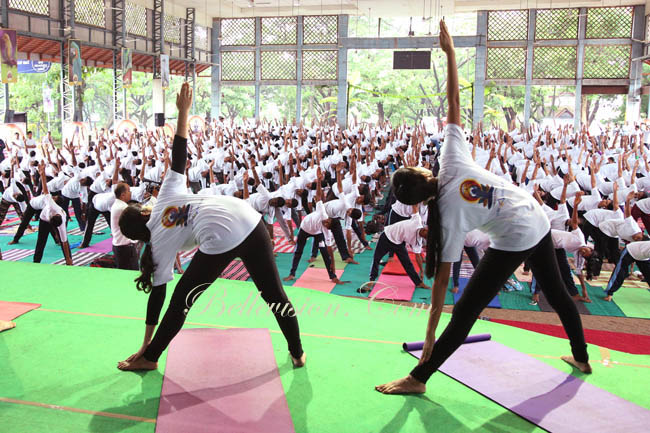 Karnataka sports minister K Abayachandra Jain yoga has been made compulsory through NSS of all colleges under Rajeev Gandhi University of Health Sciences in the past 2 years. He hoped all colleges across the nation will follow suit.
The women development Board managing director K N Vijayaprakash said that in this complex world, youth got to practice yoga to face the global challenges. One got to do yoga daily to maintain total wellbeing like worship.
NSS regional director Arun Kumar N Poojary said that youth got to offer their mite of service and sacrifice towards nation building. Yoga will be taught as optional subject in colleges in coming academic year.
Sri Kshetra Dharmasthala Dharmadhikari D Veerendra Heggade in his presidential address said, 'The general awareness on yoga is being created through Yoga Sangama in district ccentres, while Sri Kshetra Dharmasthala will hold more programmes to popularize yoga. It has already appointed 3,000 yoga teachers in schools,' said Veerendra.
Dr Prashant Shetty, principal of SDM Naturopathy and Yogic Science College, Ujire, here welcomed the gathering. Dr Sashikant Jain proposed vote of thanks. Dr Megha compered the programme.