Daiji Dubai 17 : Melvyn Rodrigues conferred award; music, drama charm audience
Media Release


Dubai, 10 Apr 2016: The 17th anniversary celebration of Daiji Dubai, a forum of Konkani writers in the UAE, held at the Emirates Theatre on Friday Aprl 8 evening, was a grand affair that saw a host of wholesome entertainment, tributes and an award presentation ceremony.
Melvyn Rodrigues, one of the finest ever poets in Konkani language was bestowed the Daiji Dubai annual Literary Award with a cash prize of Rs 75,000. A rich musical tribute was paid to MickMax, the unforgettable name in the Konkani music world, on account of his 10th death anniversary, and as a prime attraction, 'Porath Ek Pavtim', a short play written and directed by Eddie Sequeira, and in which he also played a part, was staged in front of a capacity audience.
The event started with paying a floral tribute to MickMax and lighting of candles by Daiji Dubai founding members Dayan D'Souza, Stany Nirude, Walter Nandalike along with current main coordinator of Daiji Dubai Robert Fernandes, director of Daijiworld Television Nelson Rodrigues, and brother of MickMax Edwin D'Souza. A documentary prepared by MickMax's daighter Karishma was also displayed as a mark of respect to MickMax.
Godwin D'Souza then took charge of the musical tribute as compere. An enchanting evening followed as popular songs picked from MickMax's three musical albums were rendered by talented UAE-based singers Preema D'Souza, Joshal D'Souza, Robin Sequeira and Rony Byndoor, taking the audience down memory lane. Arun Carol directed the music.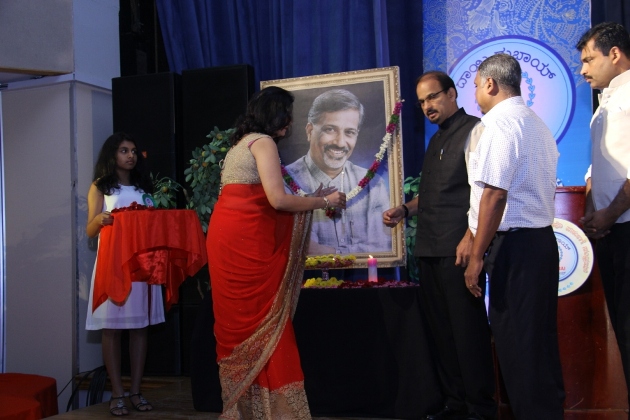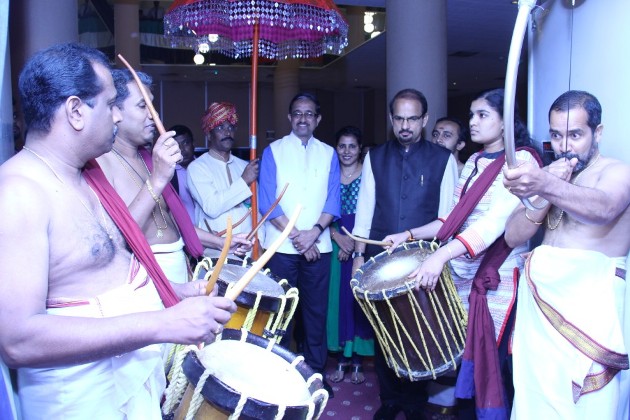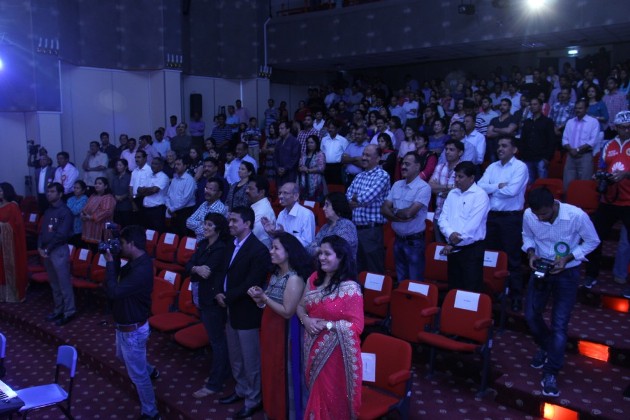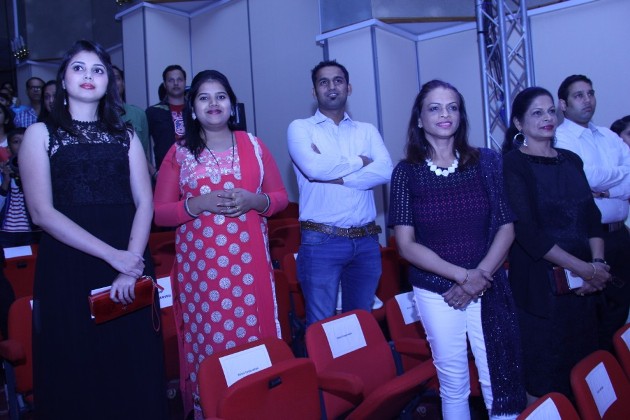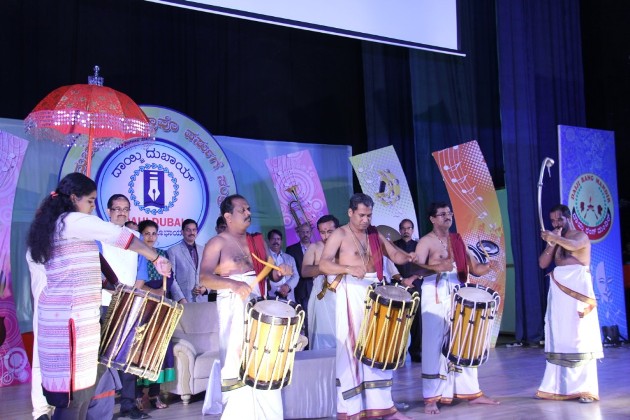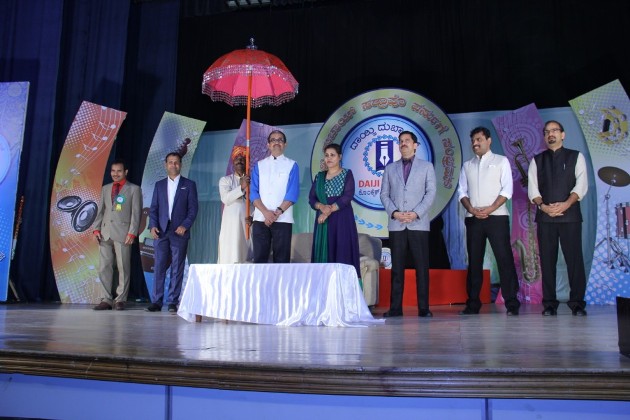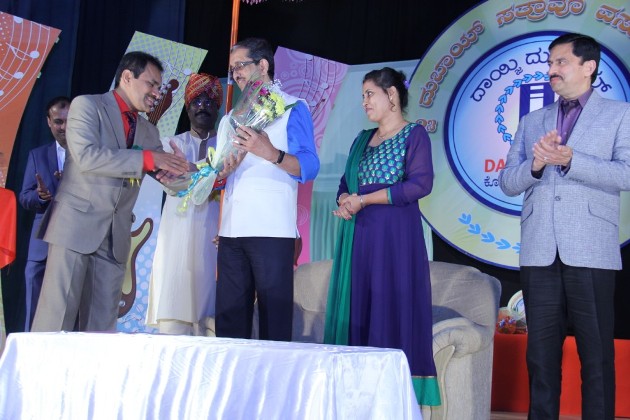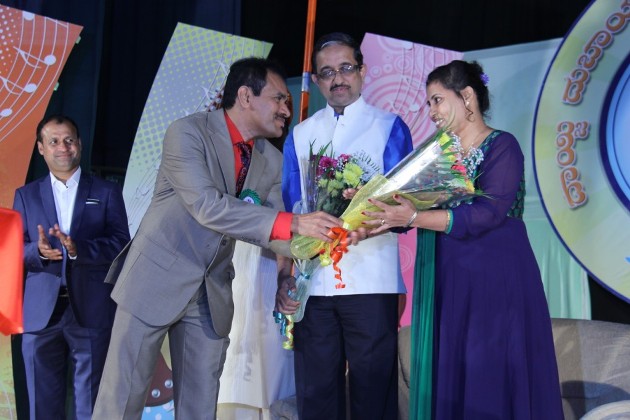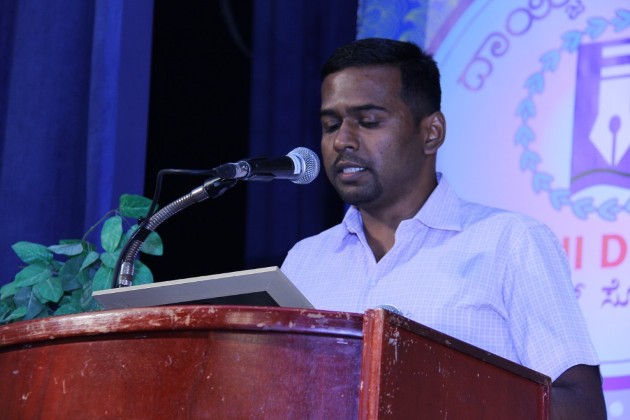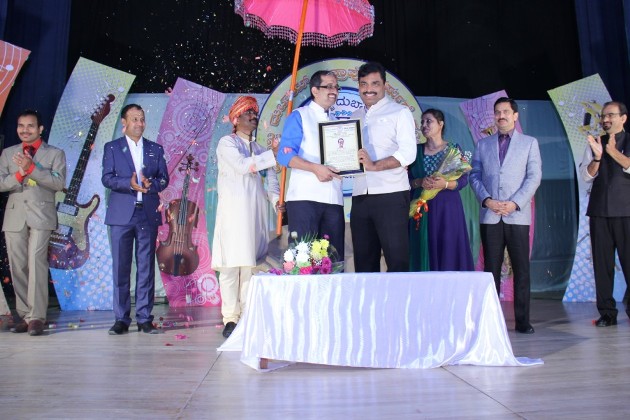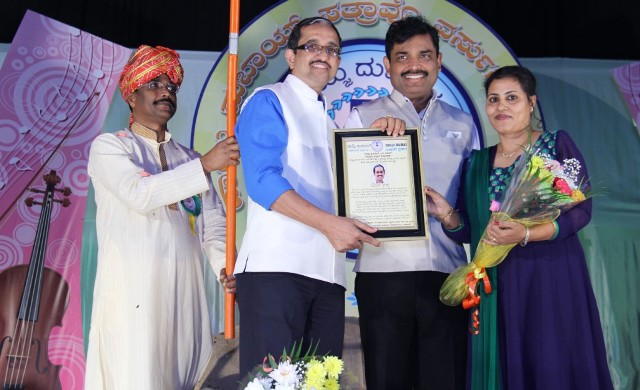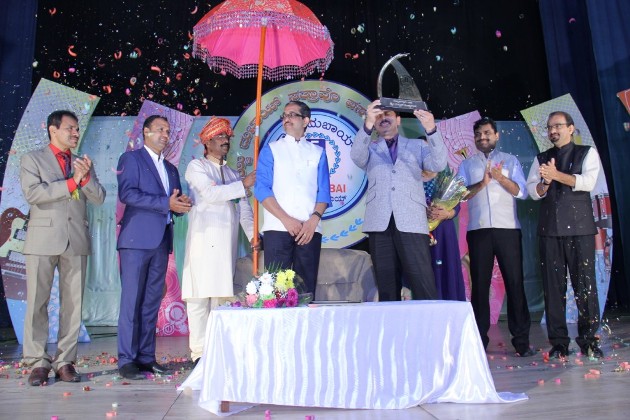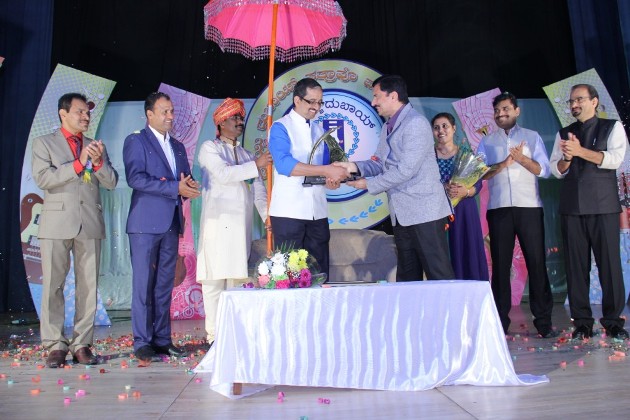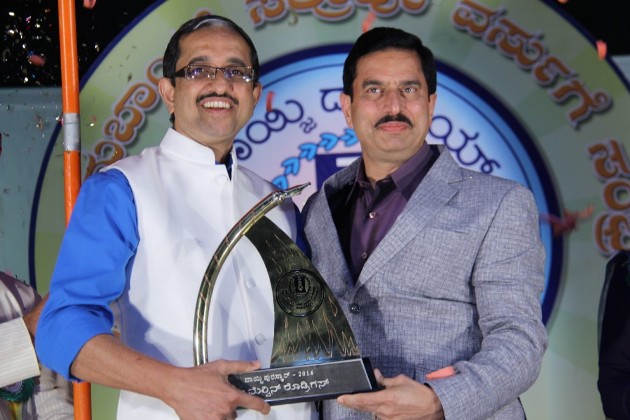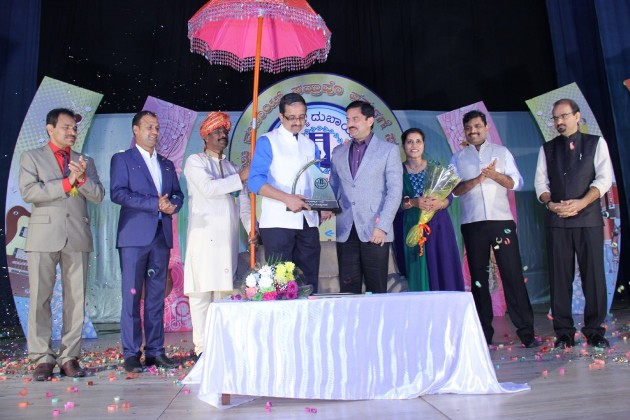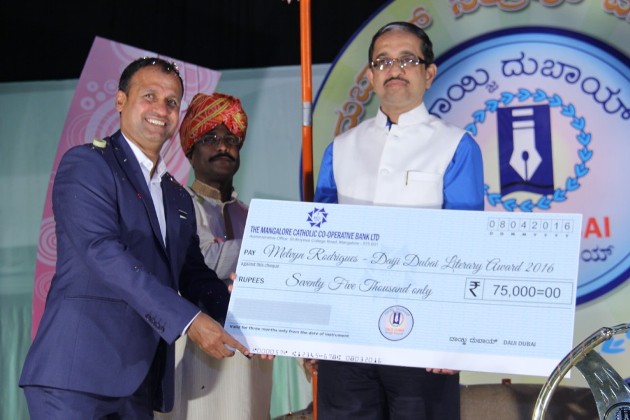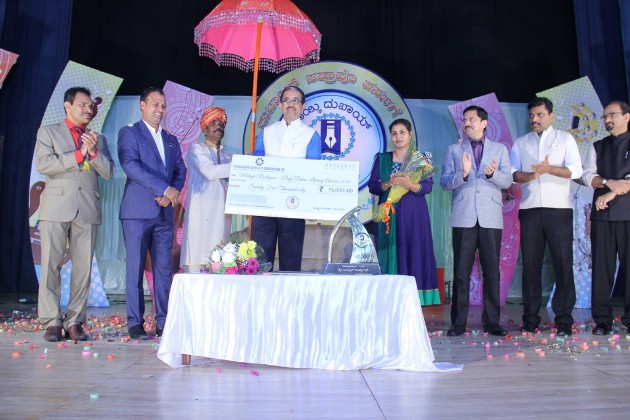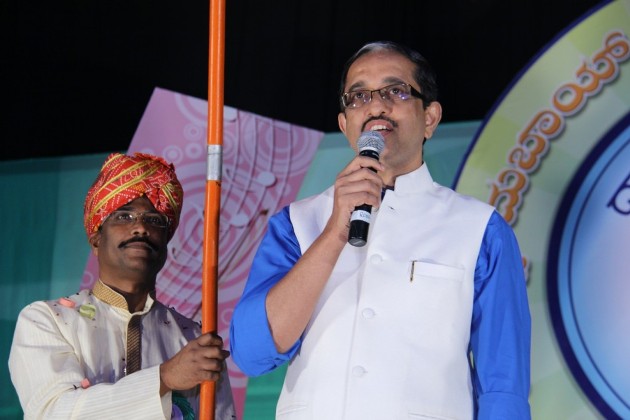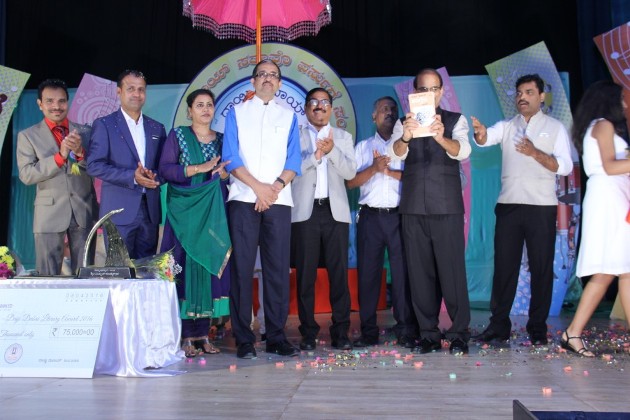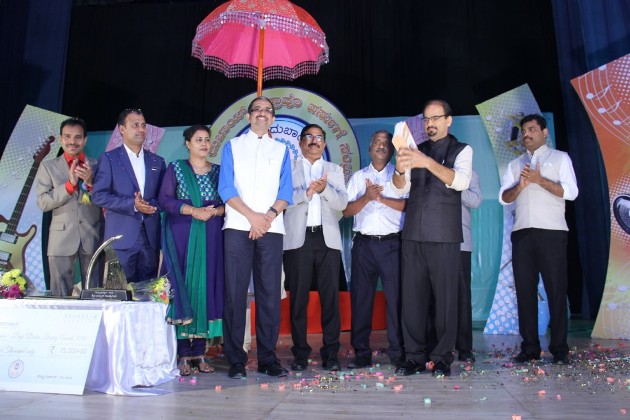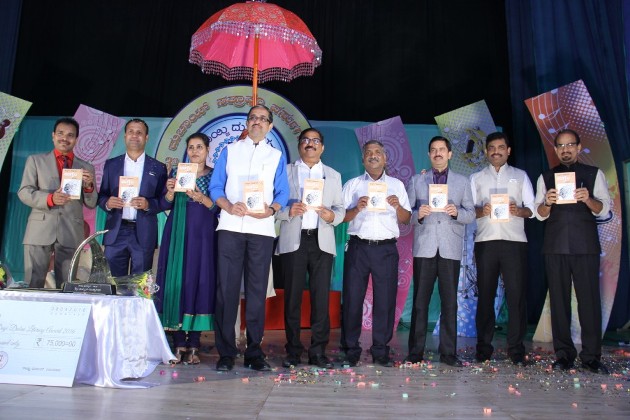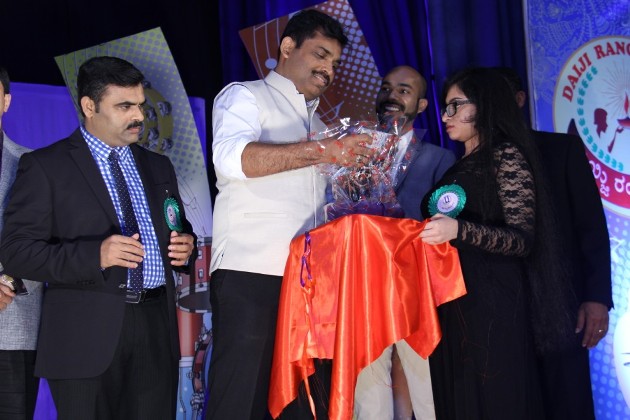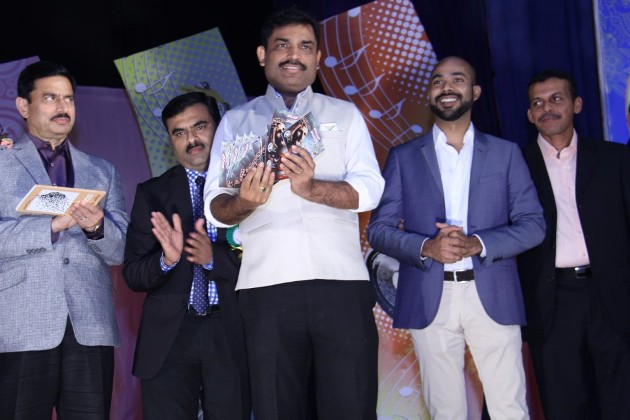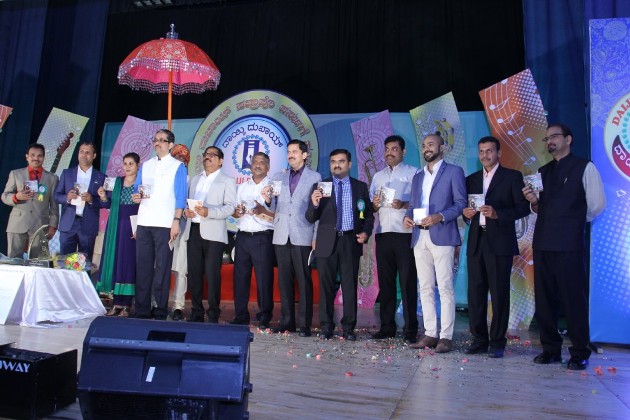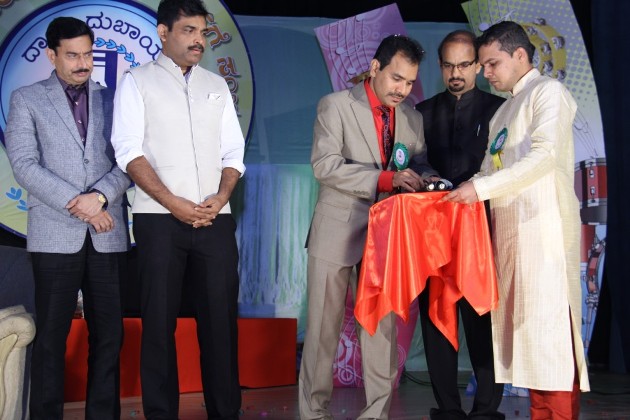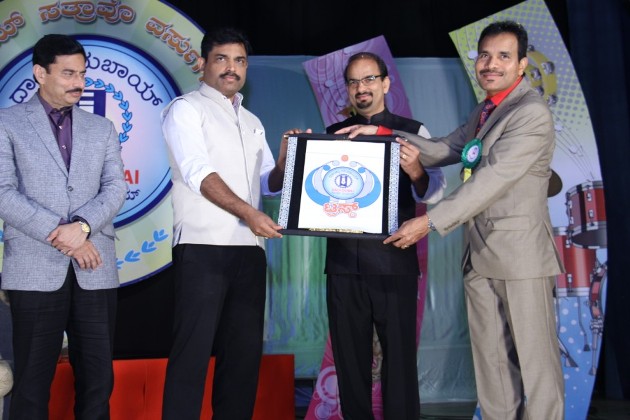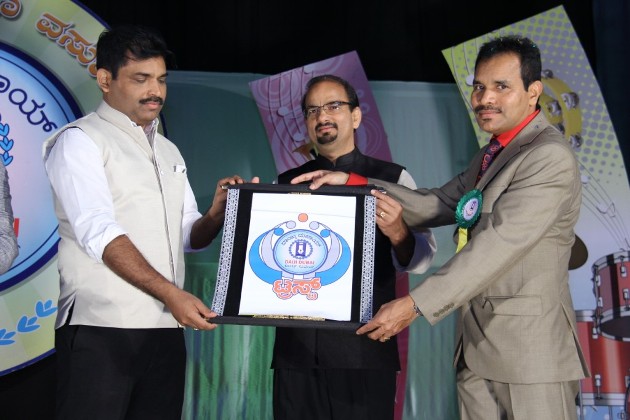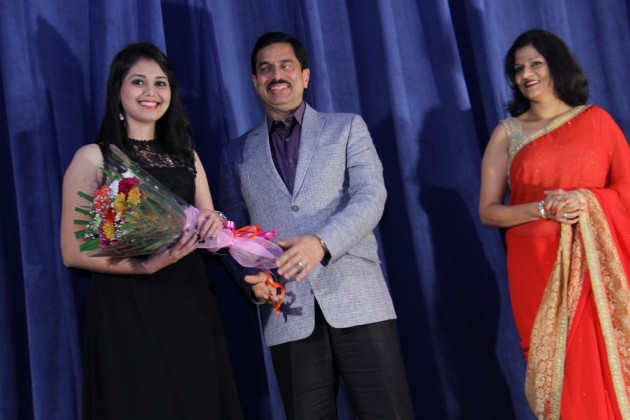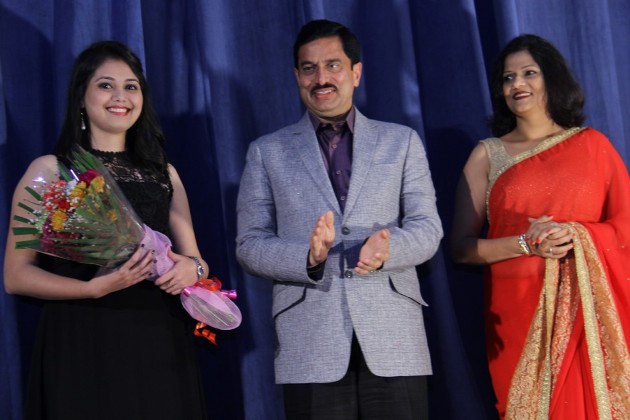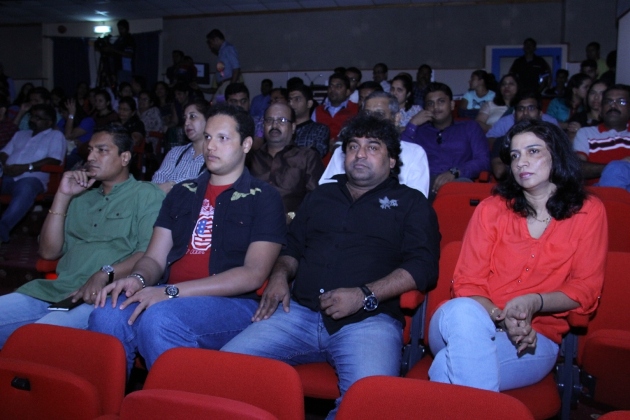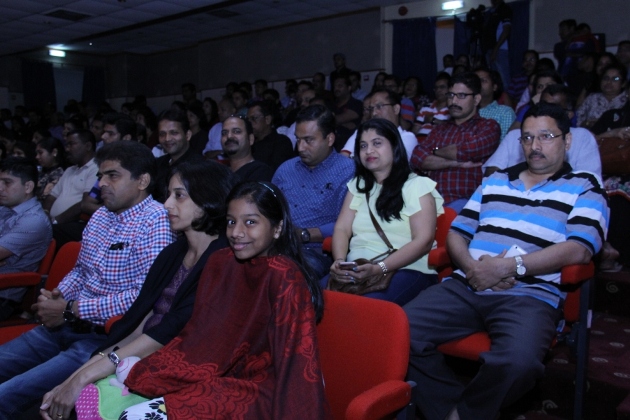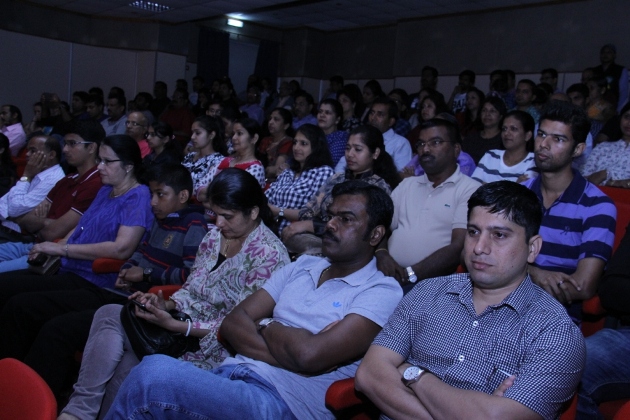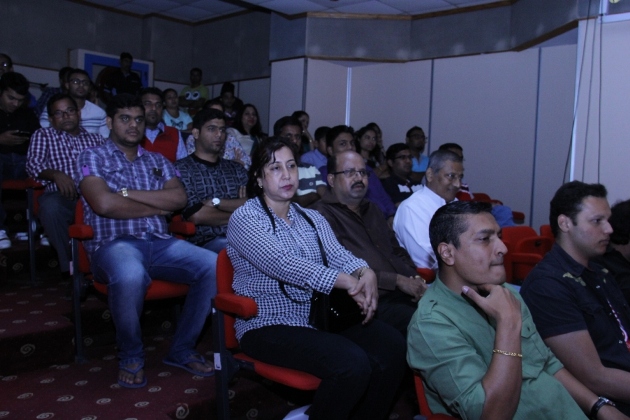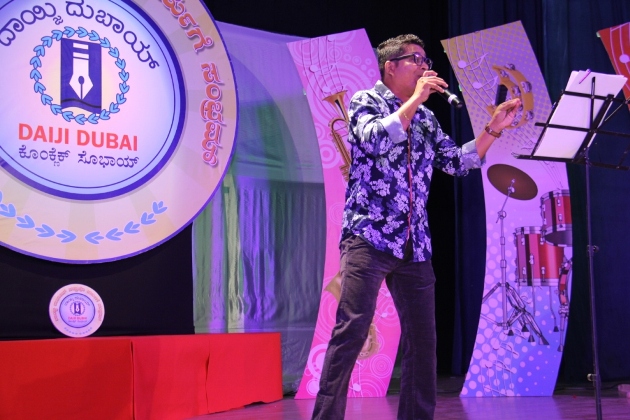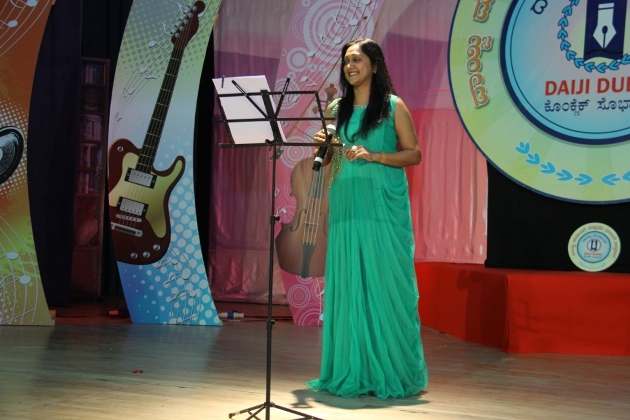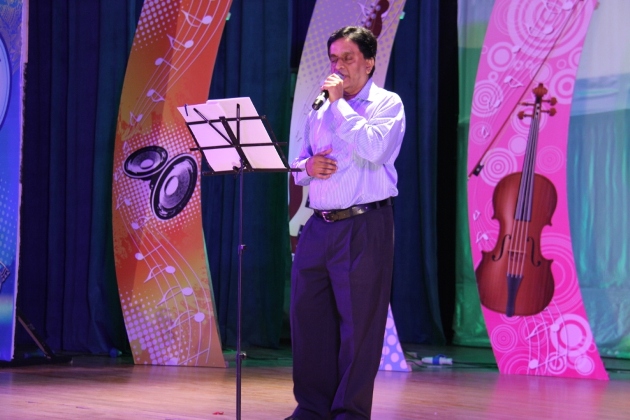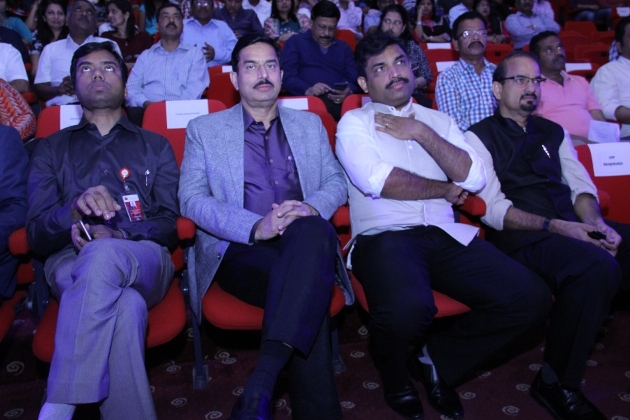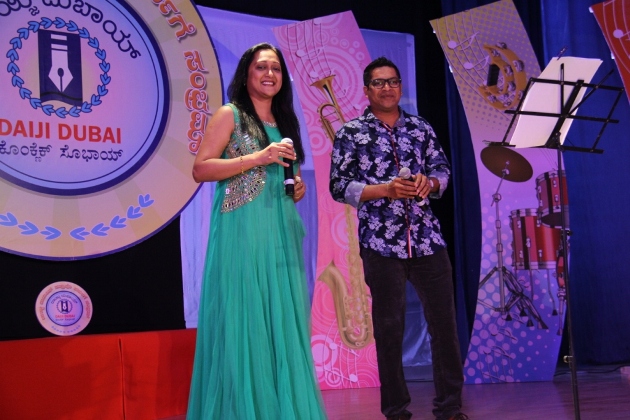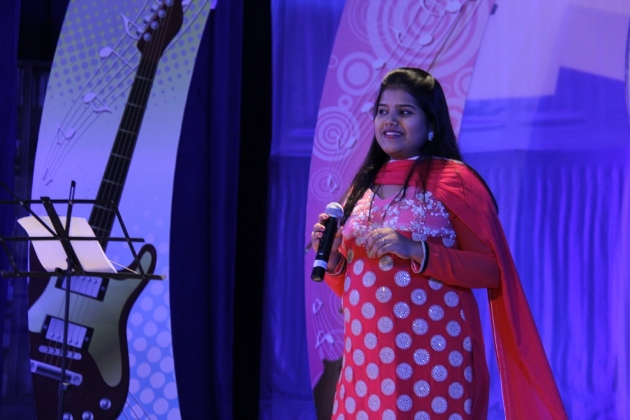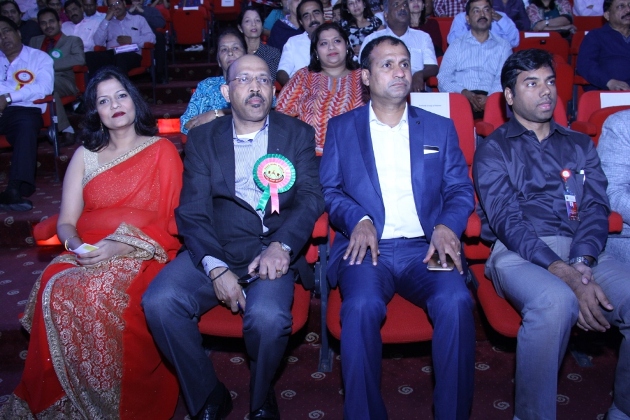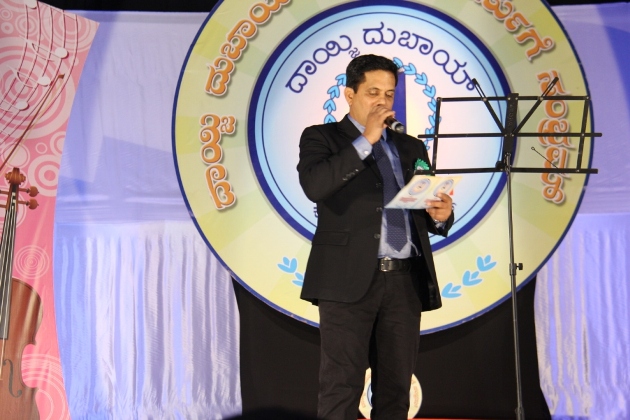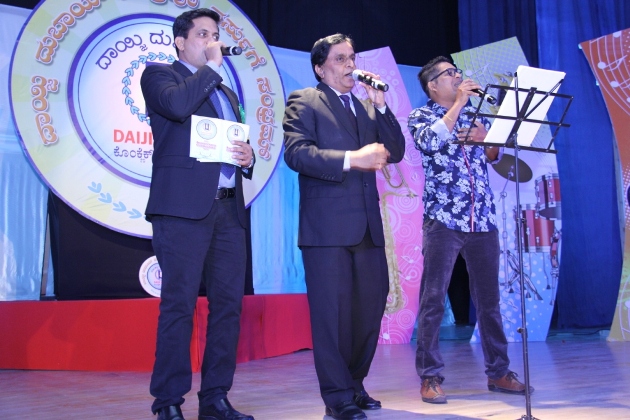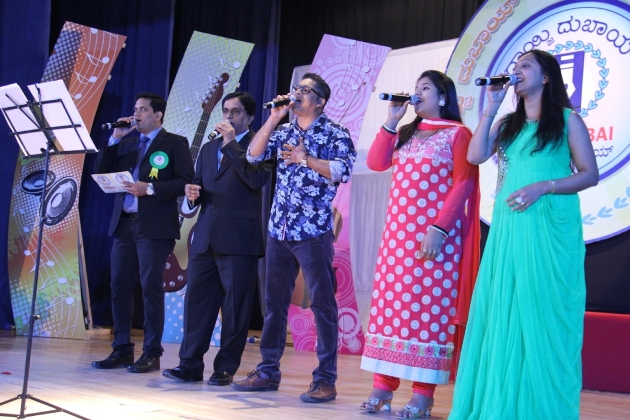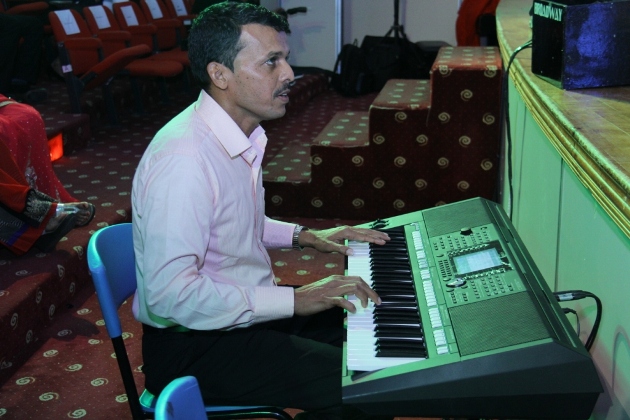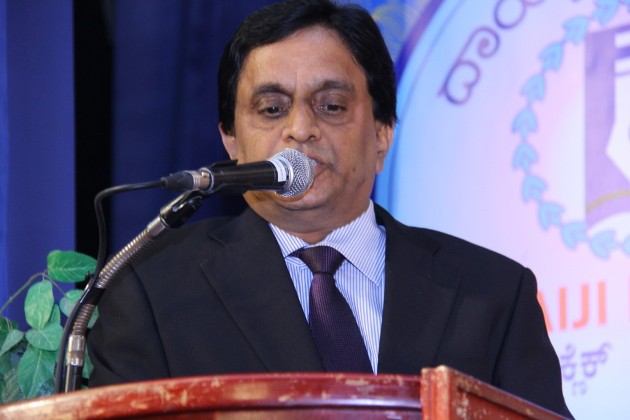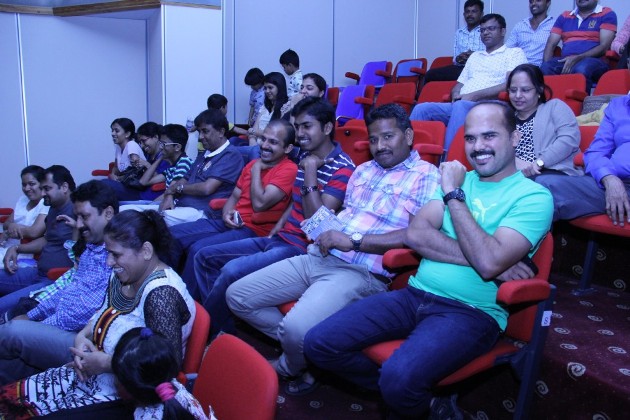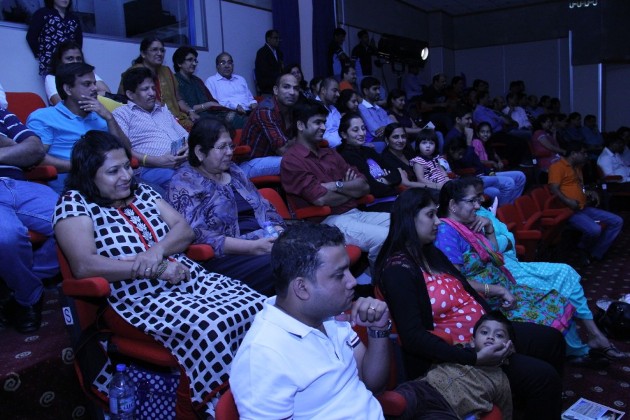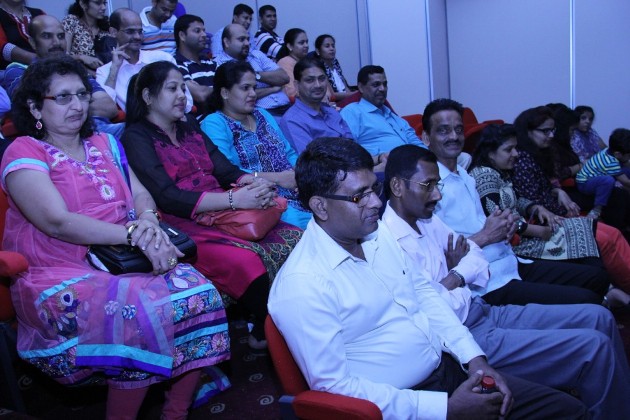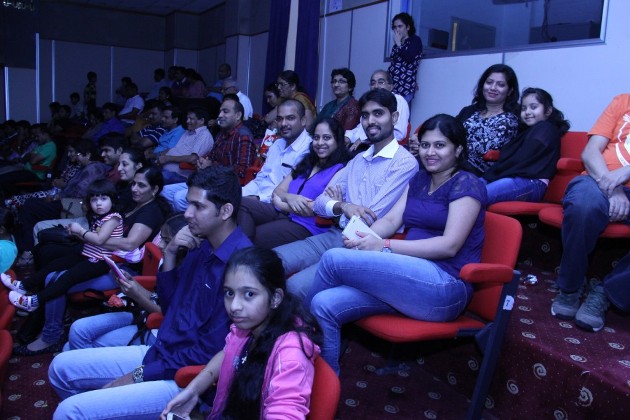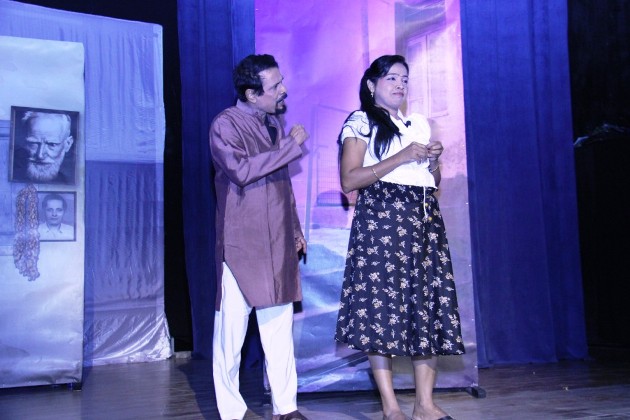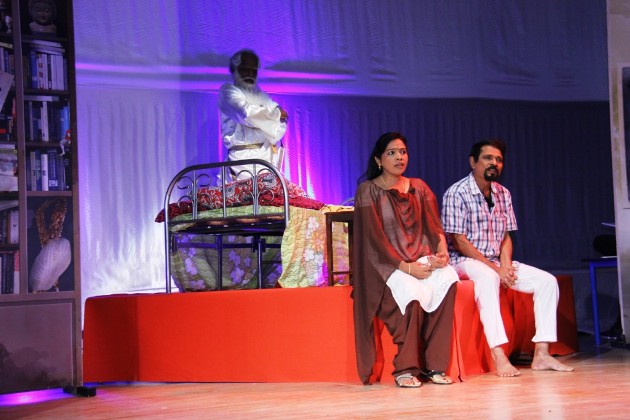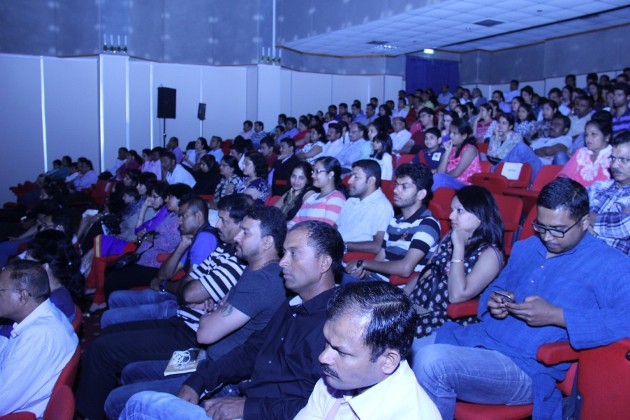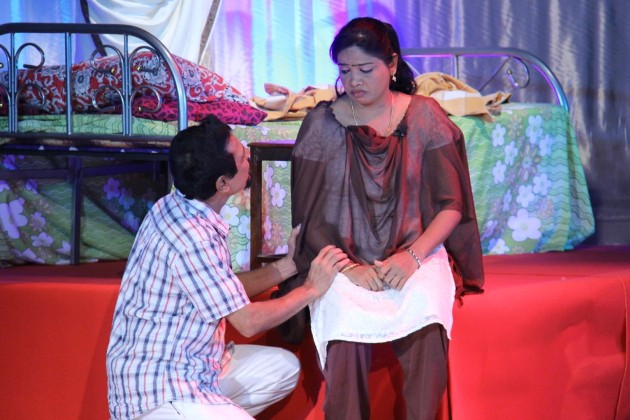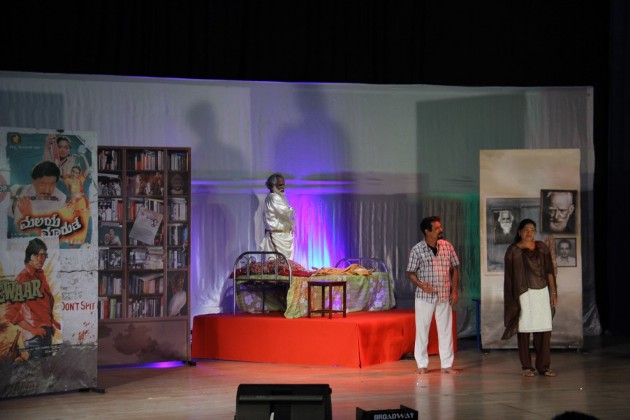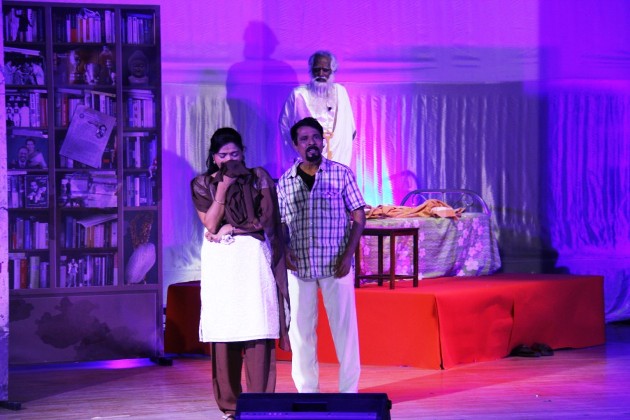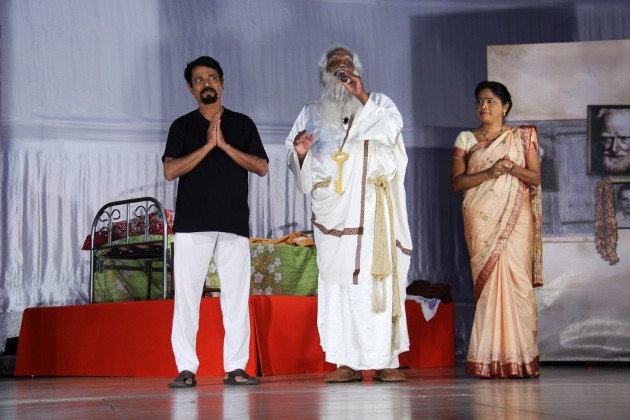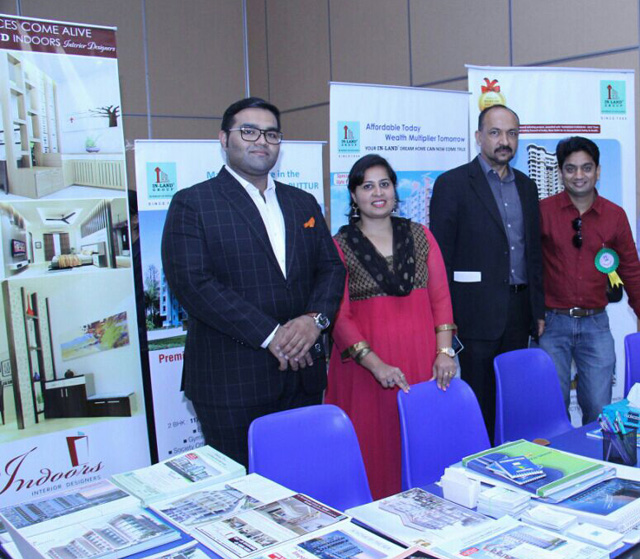 The highlight of the event was the award presentation to Melvyn Rodrigues. A detailed list of Melvyn's achievements was presented on screen. His journey through personal, professional and literary life was explained with video and pictorial presentation. Melvyn along with his wife Averyl was welcomed to the stage amidst the beating of traditional drums. Dr Sadashiv Bangera of Thumbay Hospital, Ronald Pinto of Hyssna International, and Walter Nandalike, founder of Daijiworld were the guests. Robert Fernandes welcomed the gathering while Stany Bela read out the citation. The award was presented to Melvyn by Ronald Pinto, while Dr Bangera presented the cheque.
Acknowledging the honour, Melvyn Rodrigues thanked Daiji Dubai, and expressed his extreme happiness on receiving the award. "Daij Dubai is like my own family, it's nice to get recgonition from within the family itself. Daiji Dubai is not mere an organisation, it is a movement. It has done revolution in Konkani language, culture and literature." he said.
'Ugtehm Mon', a collection of essays written by Melvyn Rodrigues was also released on the occasion. The book, published by Daiji Prakashan, was released by Dayan D'Souza, in the presence of Kavita Trust well-wishers Nelson Rodrigues and James Mendonca.
'Haav Tanelam', a devotional CD produced by Daiji Dubai member Glany Fernandes, in association with Benny Teacher was released by Walter Nandalike during the event.
Also, 'Daiji Trust', registered in Mangaluru for the future and betterment of Daiji Dubai was also inaugurated by main coordinator Robert Fernandes.
The event sponsors were felicated by Dayan D'Souza and Stany Nirude.
Hyssna Miss Daijiworld 2016 winner Jessica Fernandes was a special invitee to the function. She was offered a bouquet by Hyssna International MD Ronald Pinto.
The promo of new Konkani movie 'Ek Aslyar Ek Na' was played, and its producer Frank Fernandes was felicitated.
Rony Byndoor compered the stage programme with elan.
As a prime entertainment treat, 'Parat Ek Pavtim' play was presented by guest artistes from India. Writer and director of the play Eddie Sequeira also played the part of St Peter. Ace artistes Denis Montiero and Asumptha Pais played the lead roles. The 90-minute play captivated the audience as they watched with rapt attention and appreciated it wholeheartedly. Royston Pinto provided music for the play.