Udupi: ICYM Nakre bags the prestigious Volley Ball Fortune Trophy and ICYM Udupi wins Throwball Trop
By Alphonse Mendonsa

Addl Pics by Vincent Fernandes

Bellevision Media Network


Moodubelle, 21 Dec 2015: The ICYM Nakre bags the most prestigious Udupi Diocesan Level Inter-Parish Fortune Trophy organized by I.C.Y.M Moodubelle by beating ICYM Moodubelle who bagged the runners up Trophy in a thrilling final match. The ICYM Udupi won Throwball trophy and Attur ICYM bags the runners trophy.
The mega Inter-Parish Volleyball and Throwball tournament was inaugurated in the morning by the Chief Guest Mr. Johnson D'Souza, S.I. Shirva Police Station accompanied by Rev. Fr. Clement Mascarenhas, Fortune trophy program president, Rev. Fr. Victor Fernandes, Assistant priest , Moodubelle, Dn. Lawrence Cutinha, Moodubelle, Mrs. Ranjani Hegde, Grama Panchayat President Moodubelle, Mr. Harish Shetty, Grama Panchayat Vice President Moodubelle, Mr. Shivaji S Suvarna, Panchayat member Moodubelle, Mrs. Rovita Fernandes ICYM Animator, Moodubelle, Mr. Joseph Martis, Moodubelle, Latha Dmello, secretary of Moodubelle parish, Mr. Devdas Hebbar, Kattingeri, Moodubelle, Mr. Sudhakar, Panchayat Member Moodubelle, Mrs. Ida Gibba Dsouza, Mr. Gilbert Dsouza. Panchayat member Moodubelle, Mr. Vincent Fernandes, Animator Moodubelle ICYM unit, Mr. Nevil Dsouza, ICYM president Mr. Vinod D'Souza, FortuneTtropy incharge and ICYM Moodubelle unit Vice President.
The tournament began in the morning around 9am with a hearty welcome by Nevil, ICYM President Moodubelle and all the guests on the dais were felicitated with flowers. The Chief Guest of the day Mr. Ronald D'Souza stressed on how important it is to play and keep oneself fit. He explained how he was involved in various sports esp. Body Building and Power Lifting and has bagged the Second place on National Level in Power Lifting.
Rev. Fr. Clement Mascarenhas (Parish Priest St. Lawrence Church Moodubelle) in his presidential address praised ICYM unit Moodubelle for the various activities they are involved in the parish and also thanked all the participats for registering in large numbers and requested them to play the games in sportsman spirit.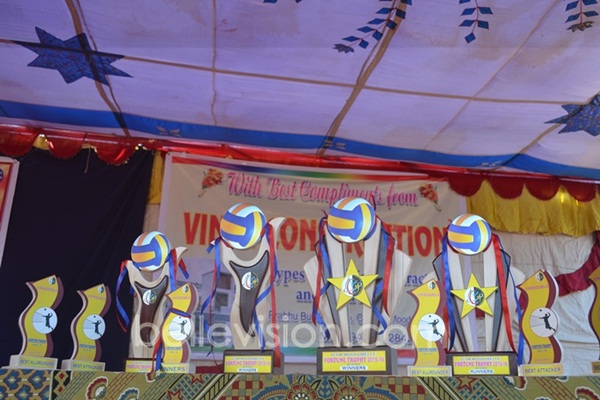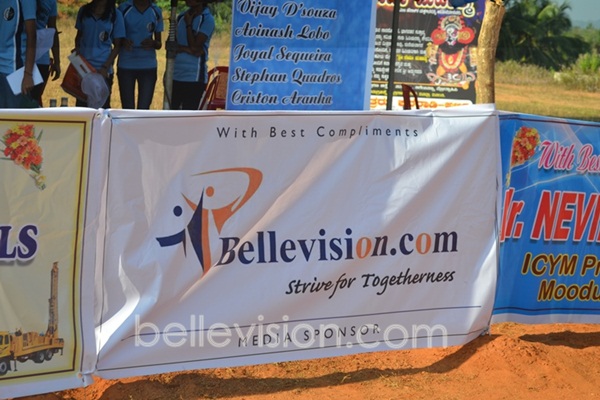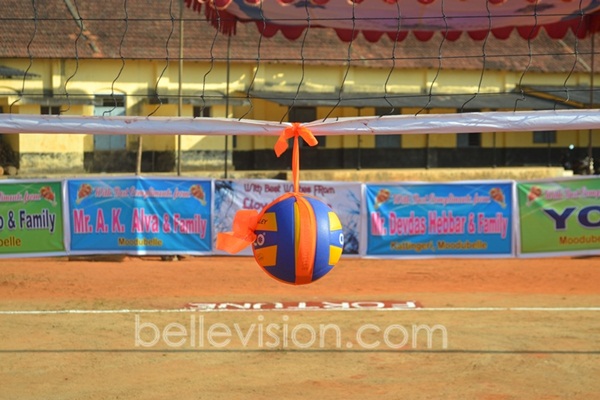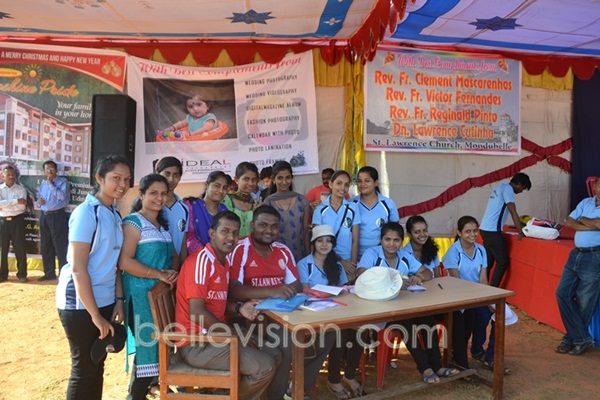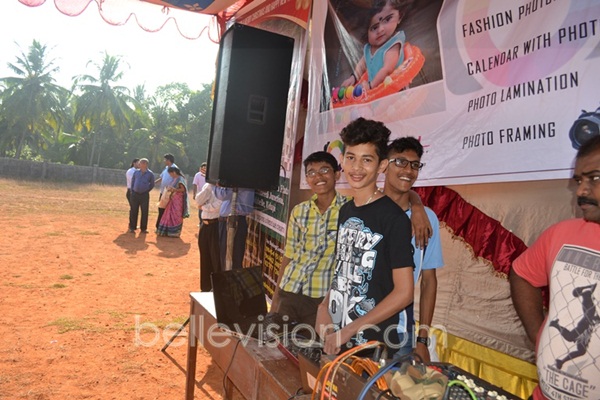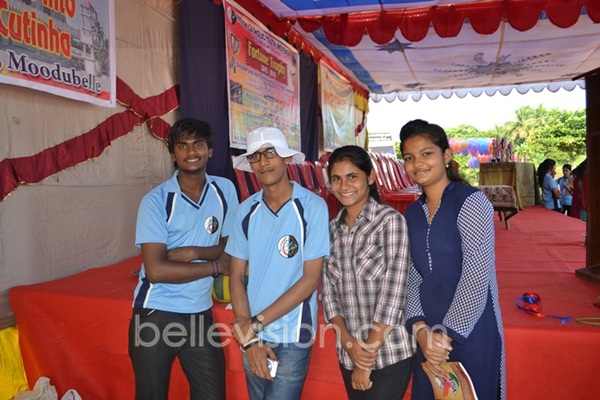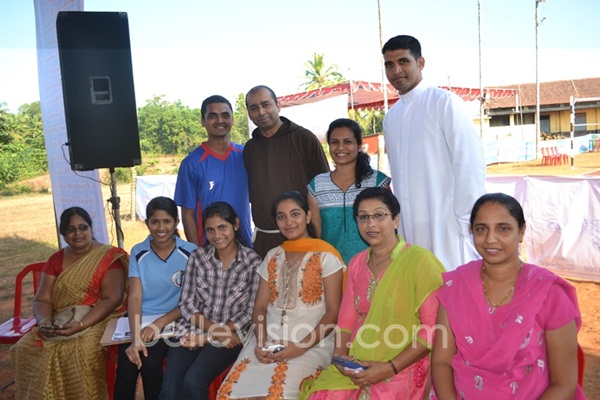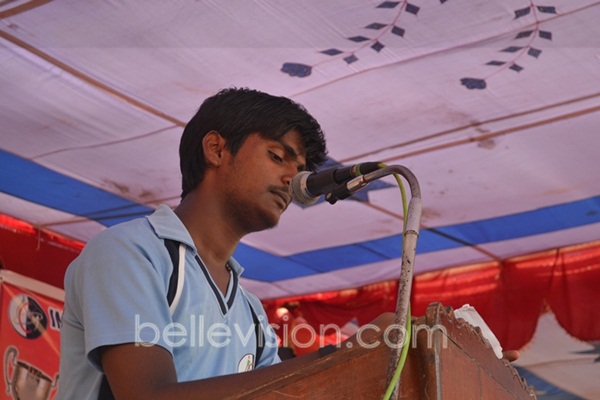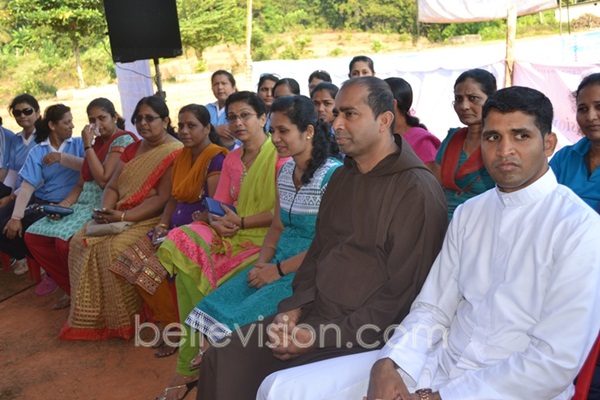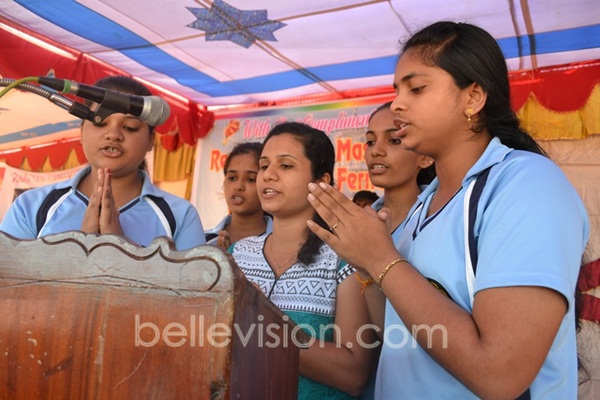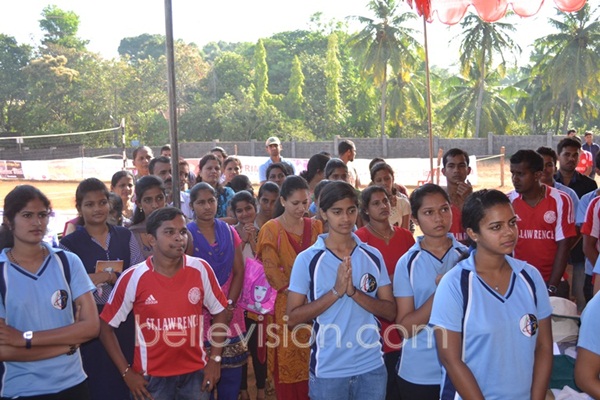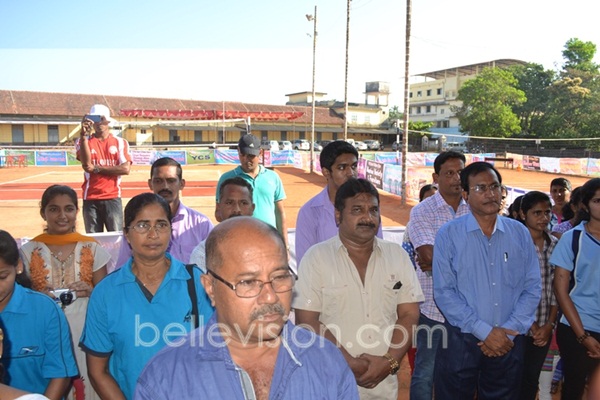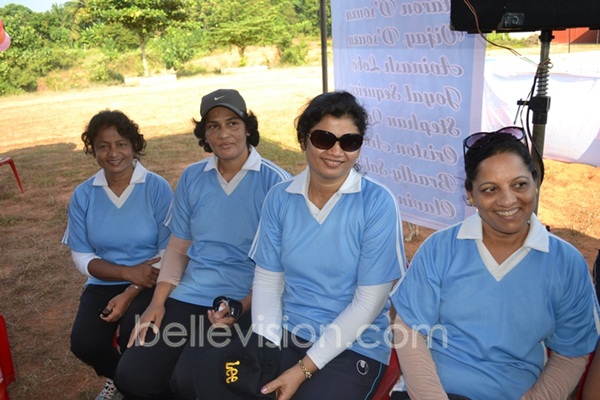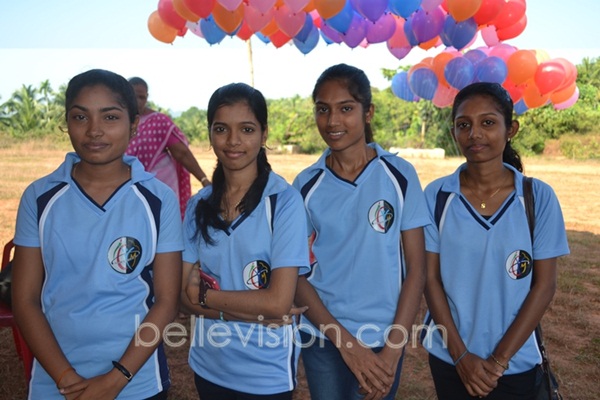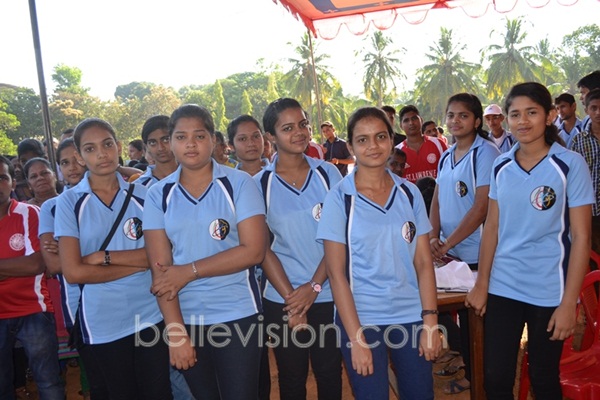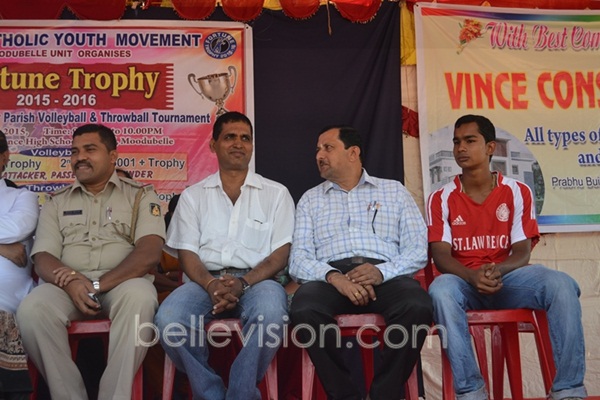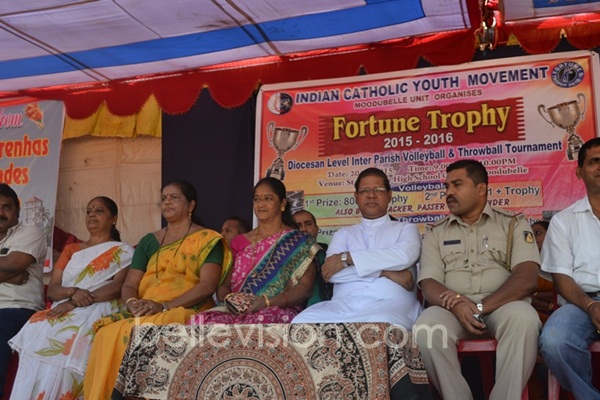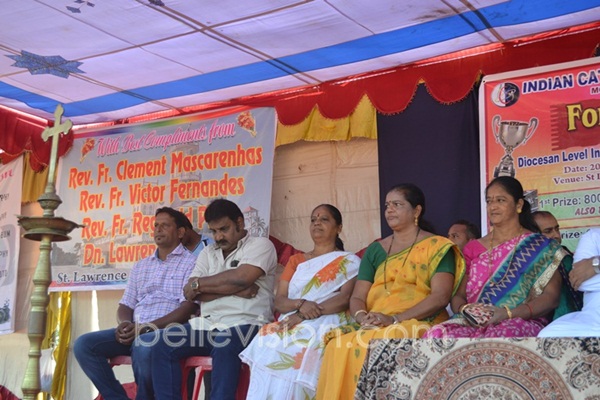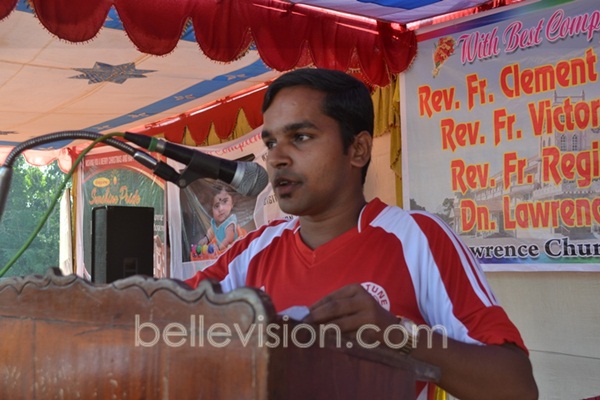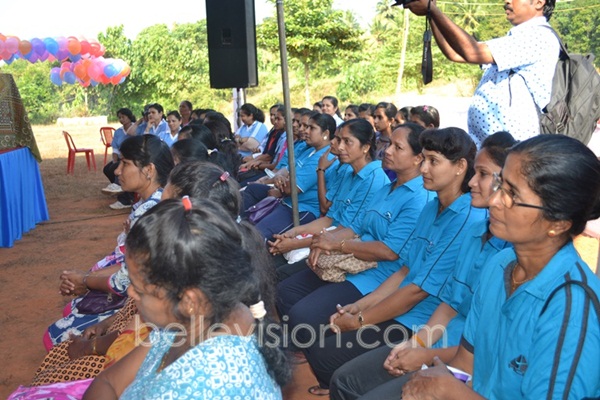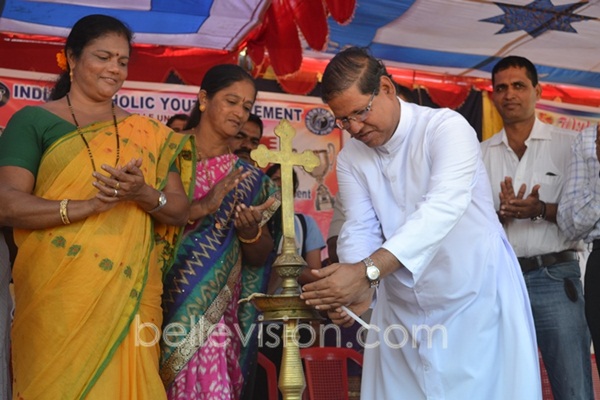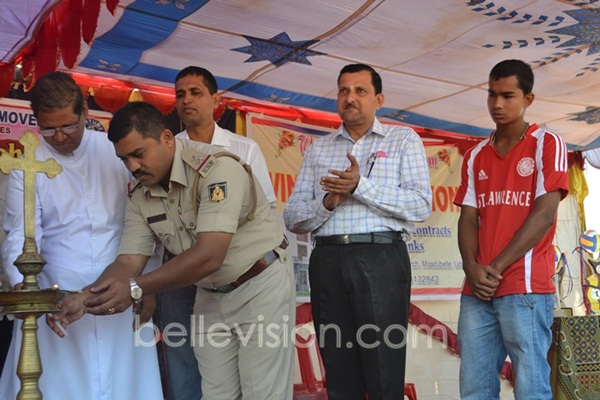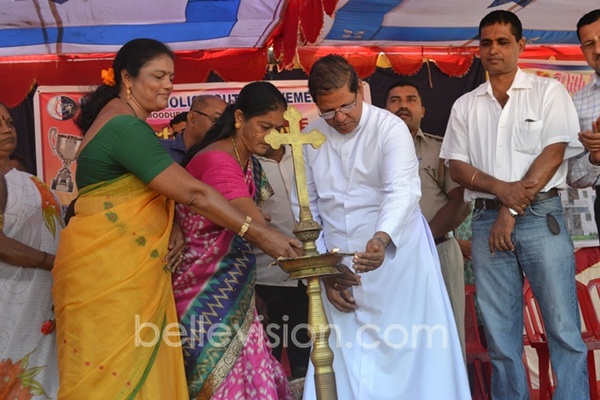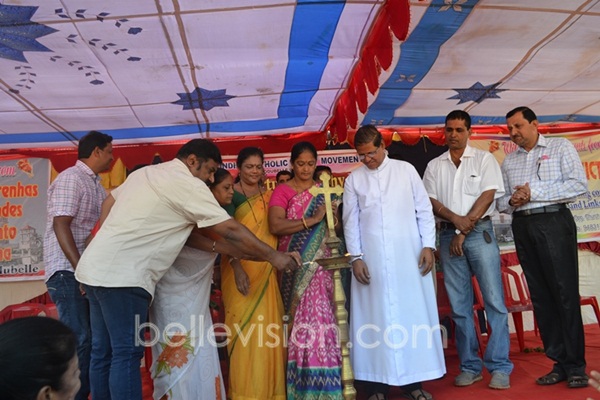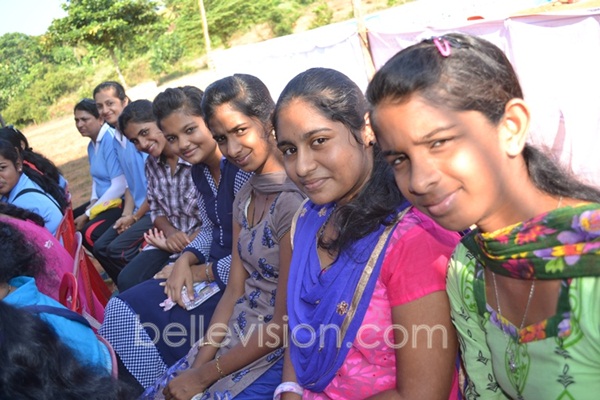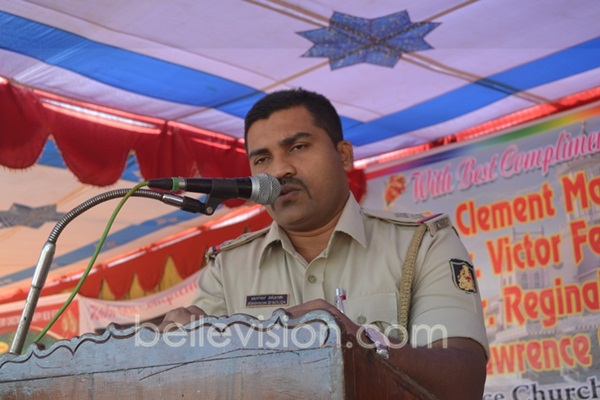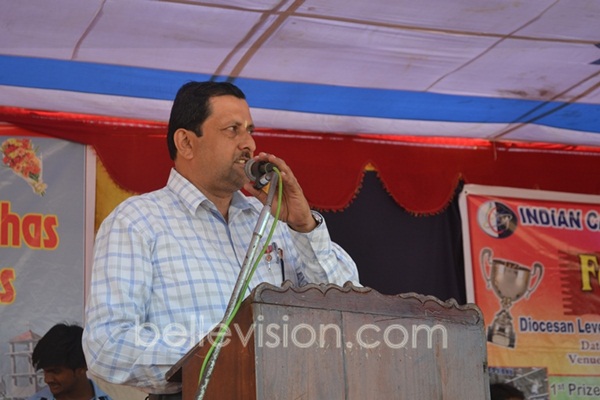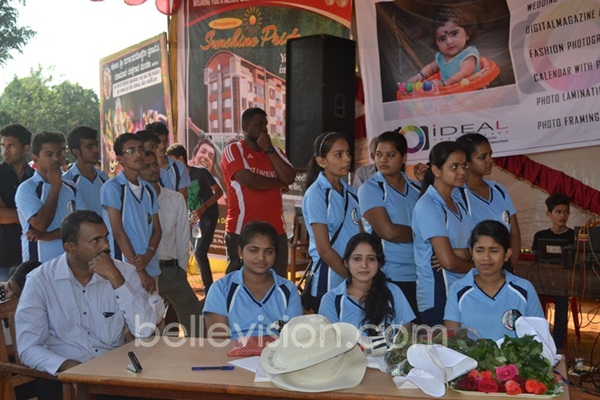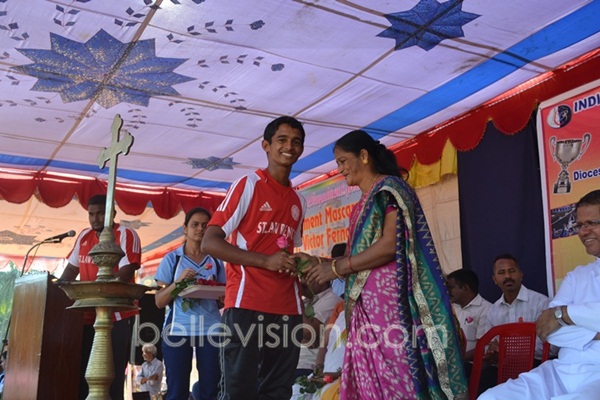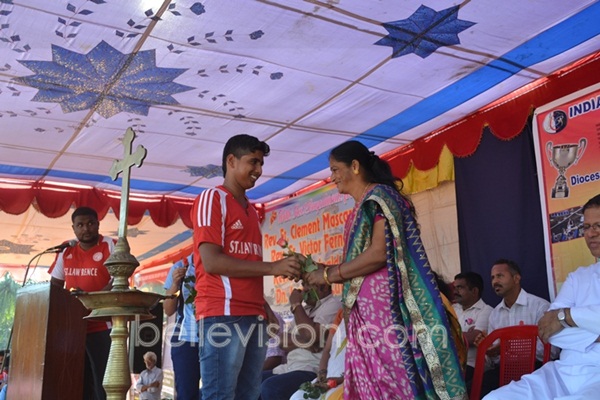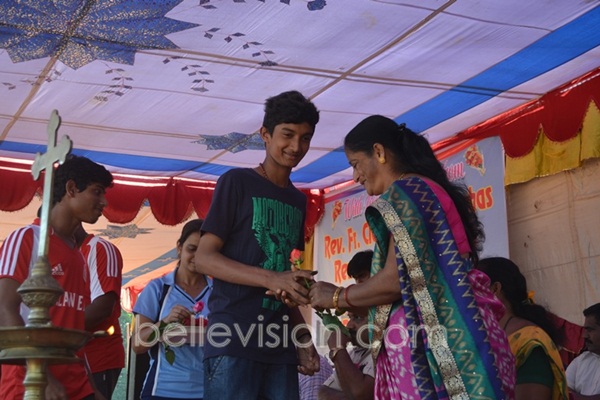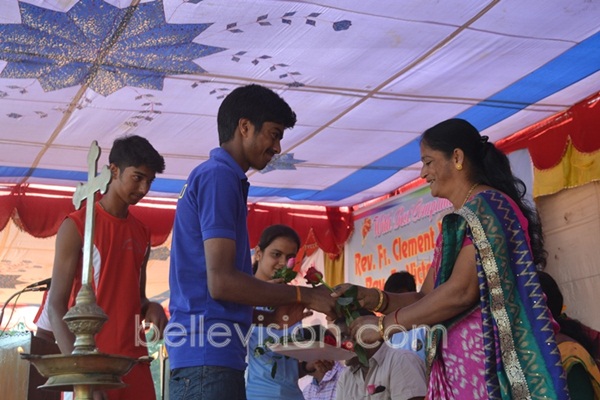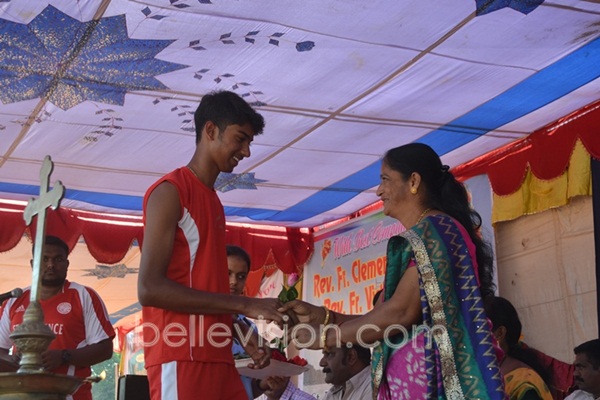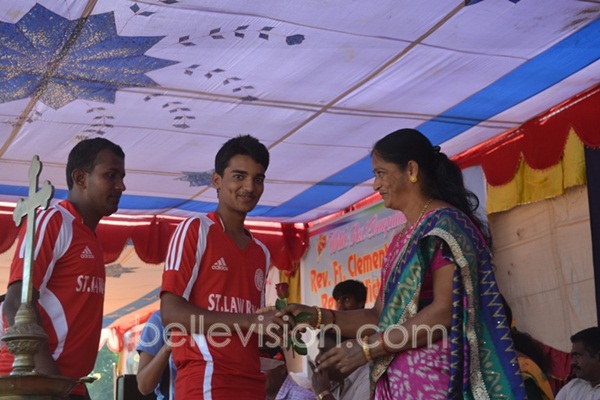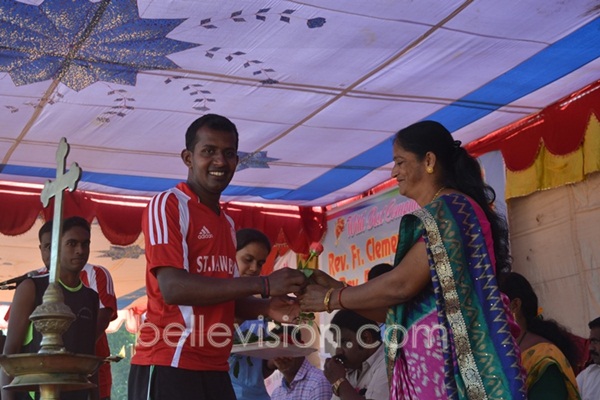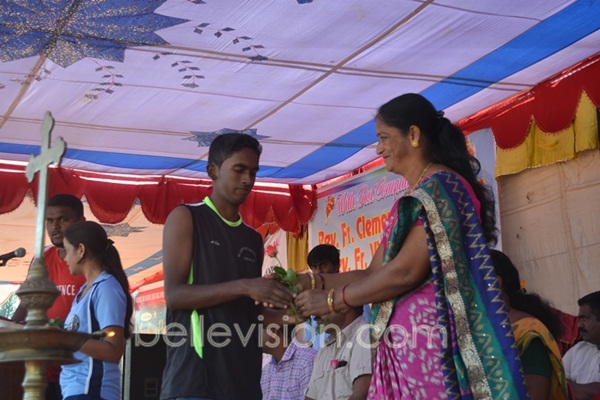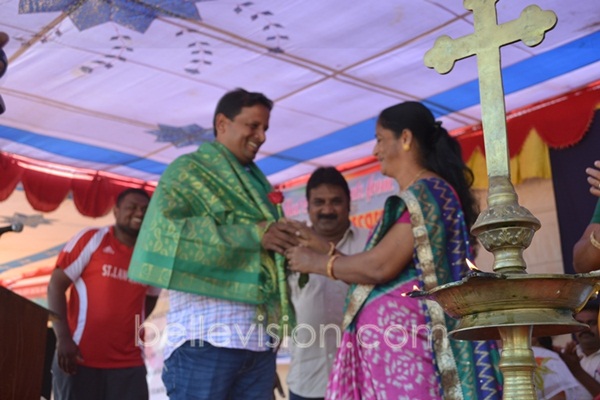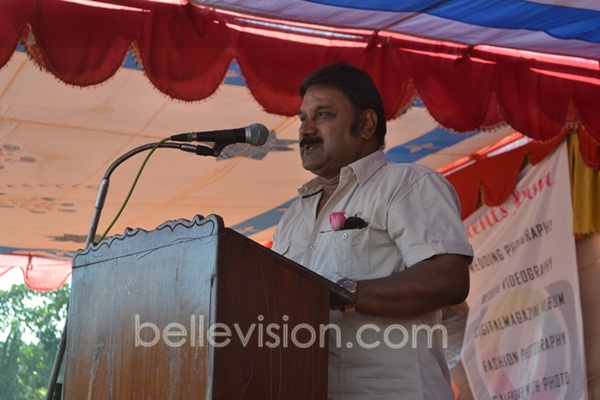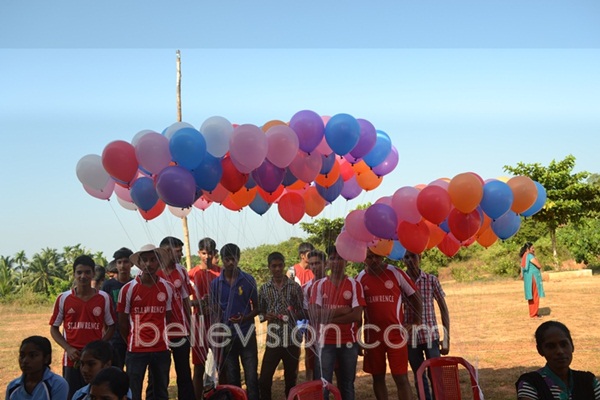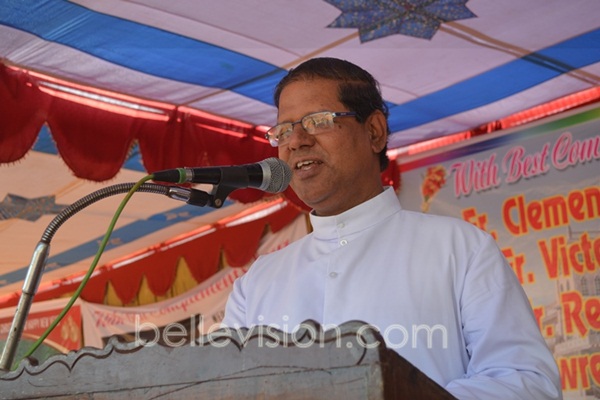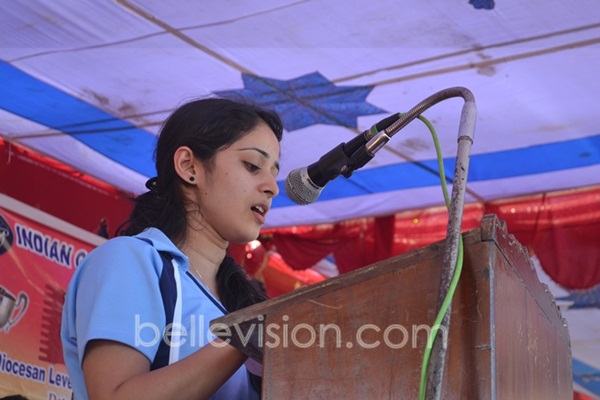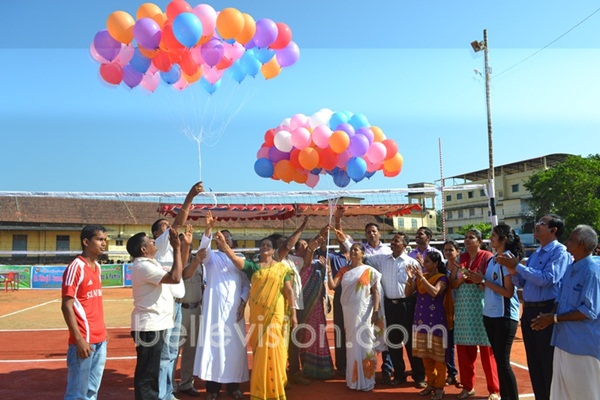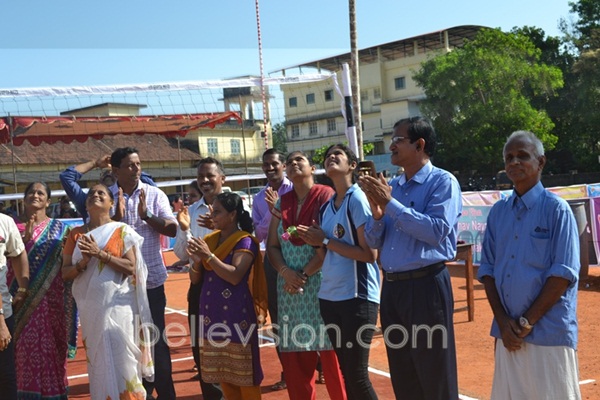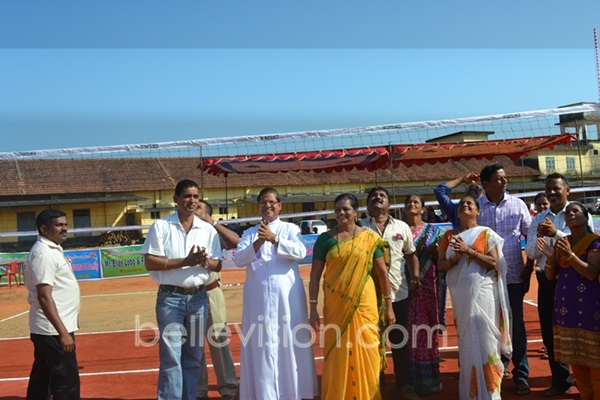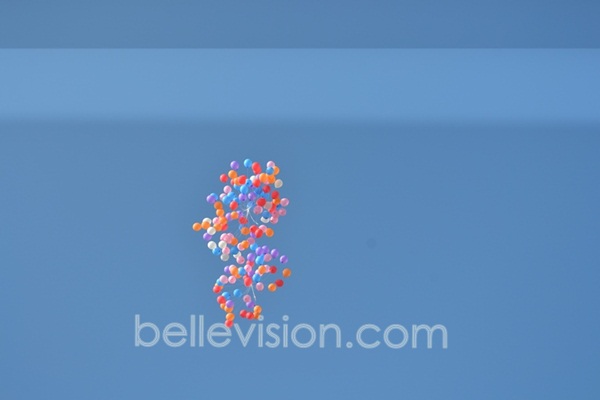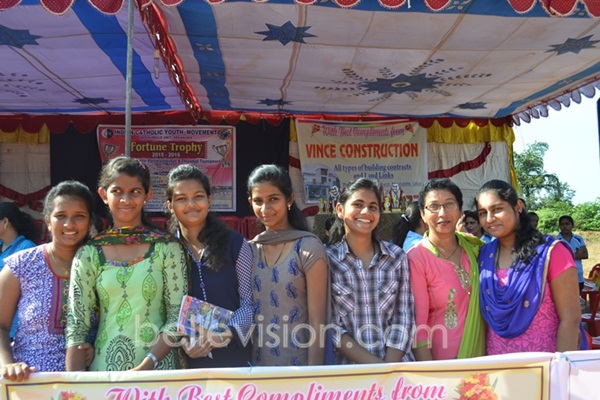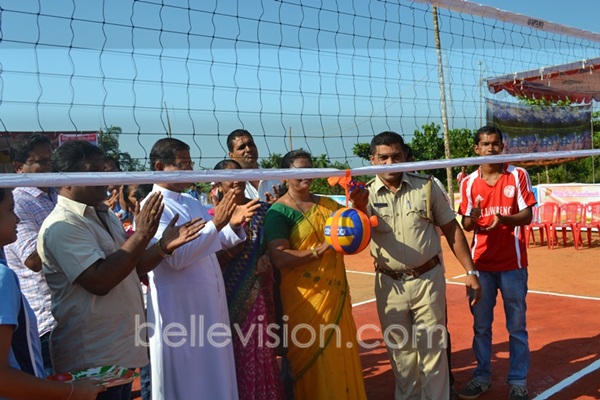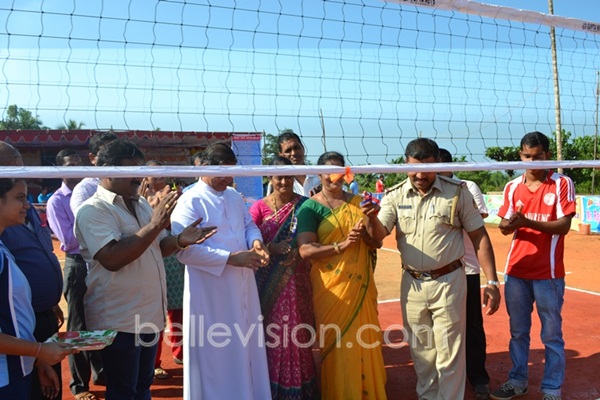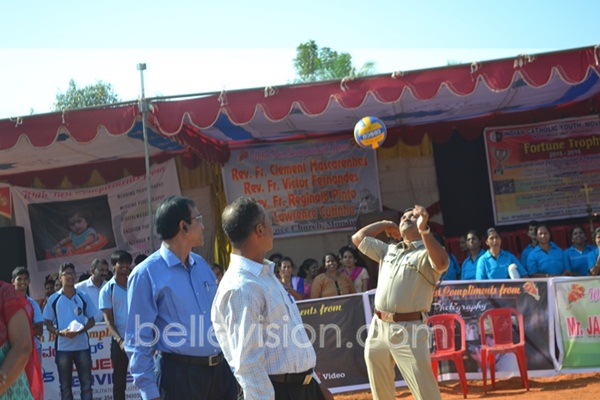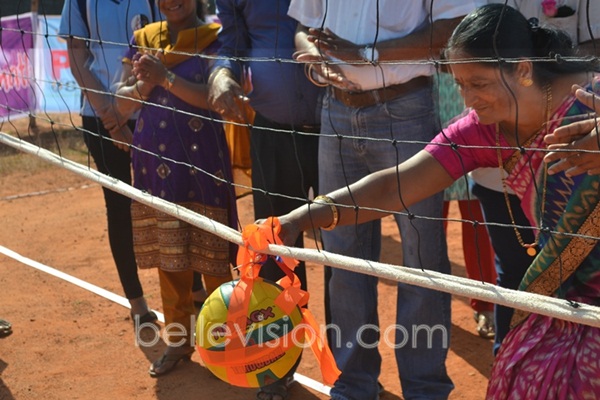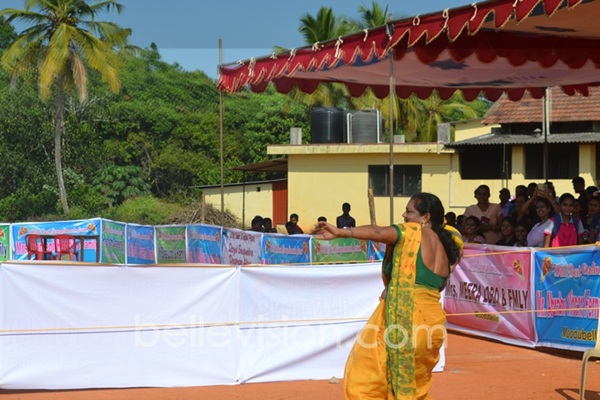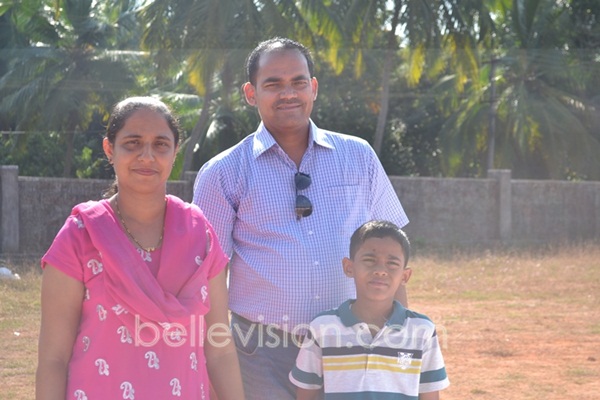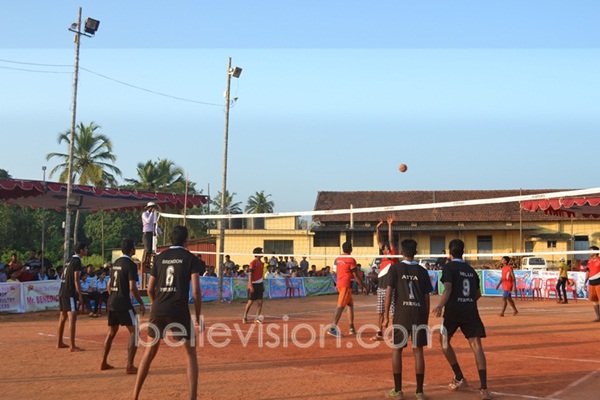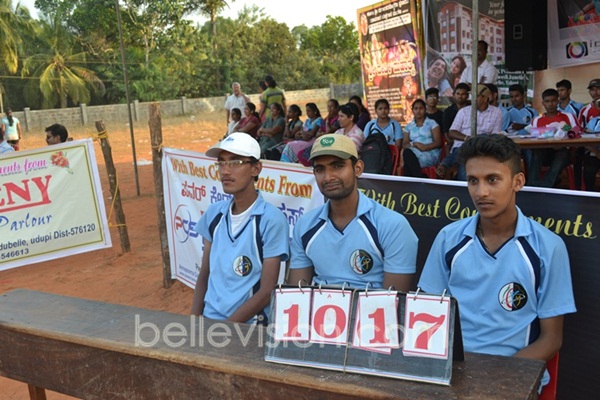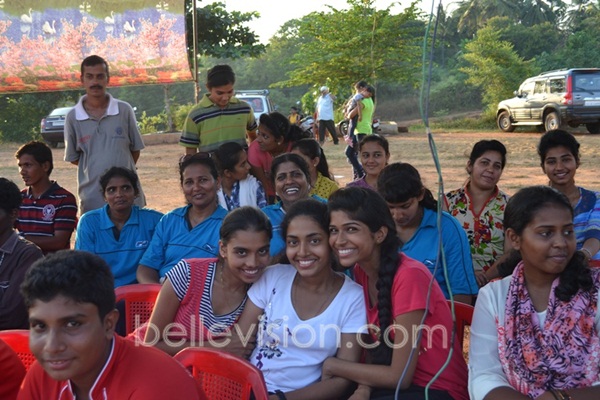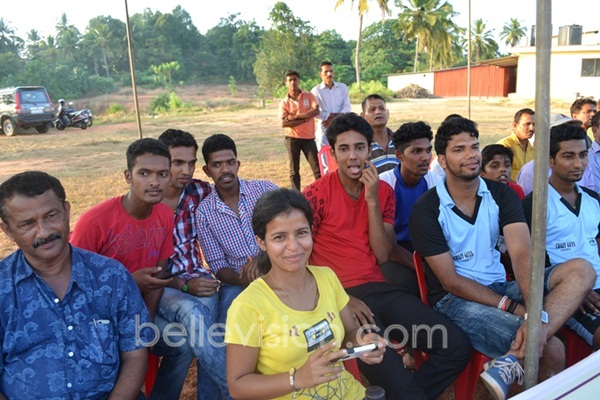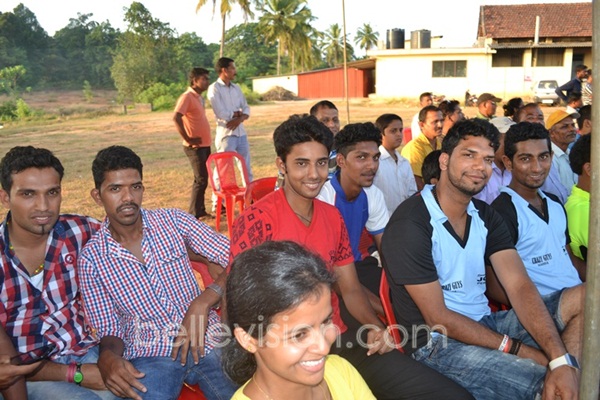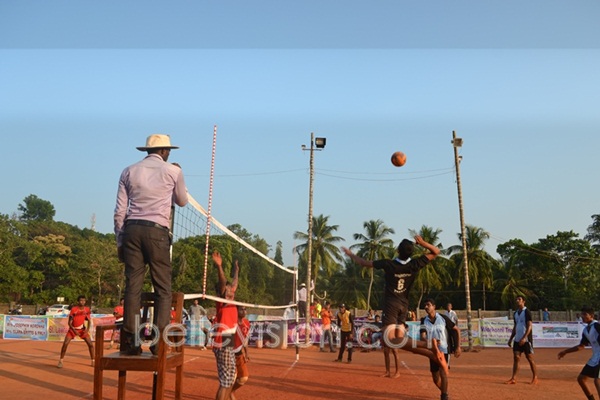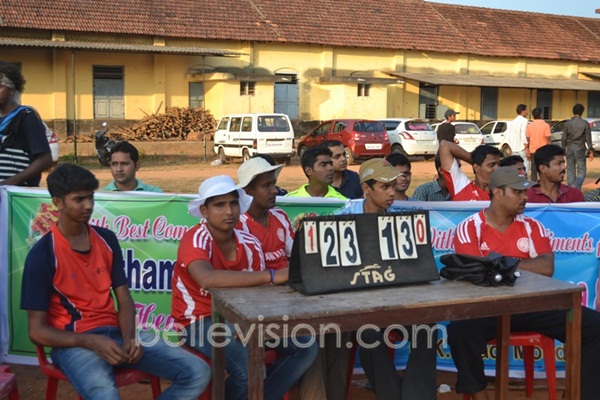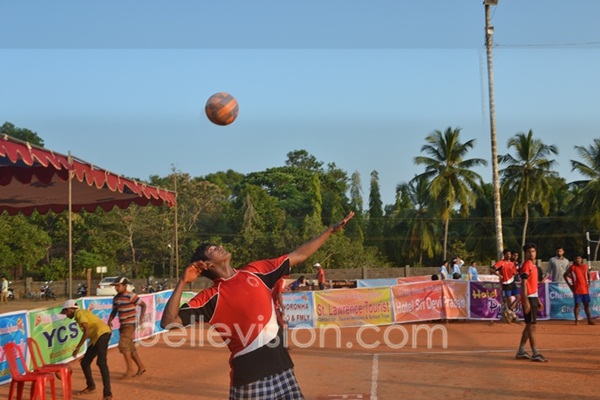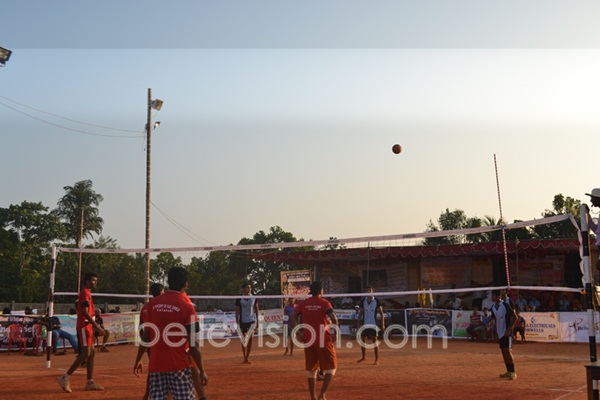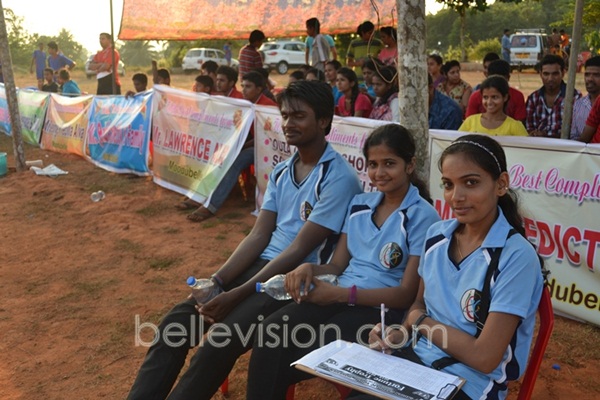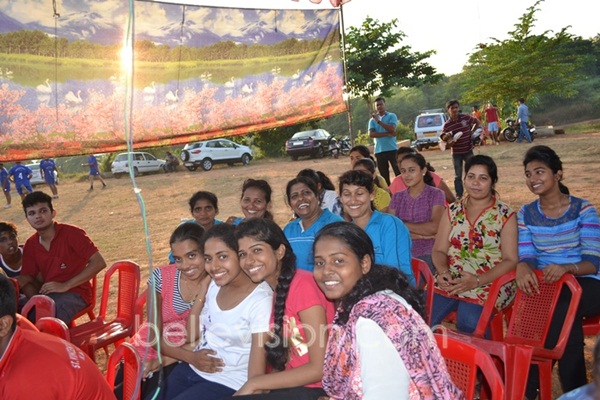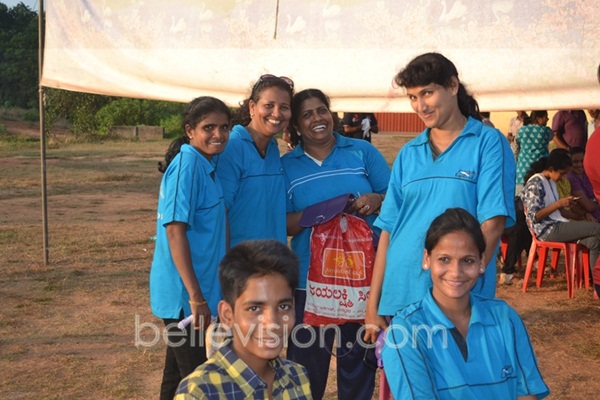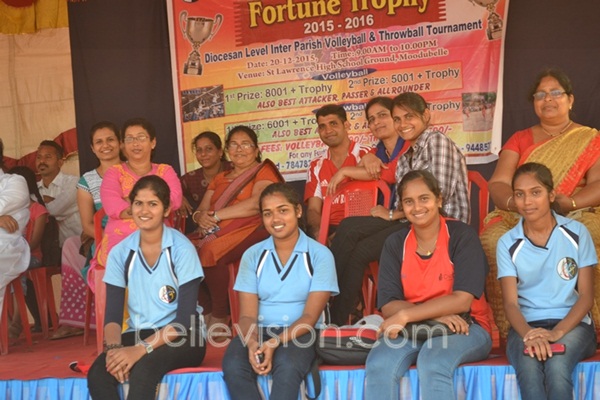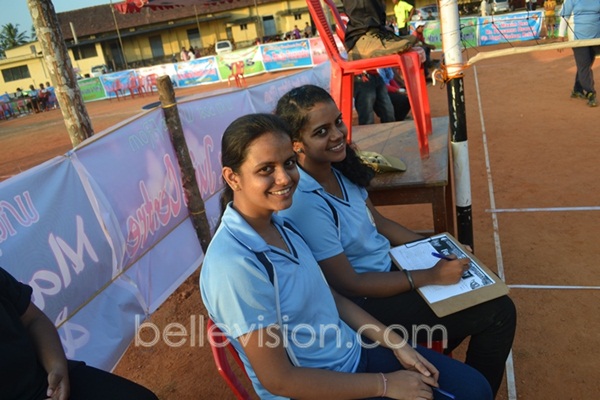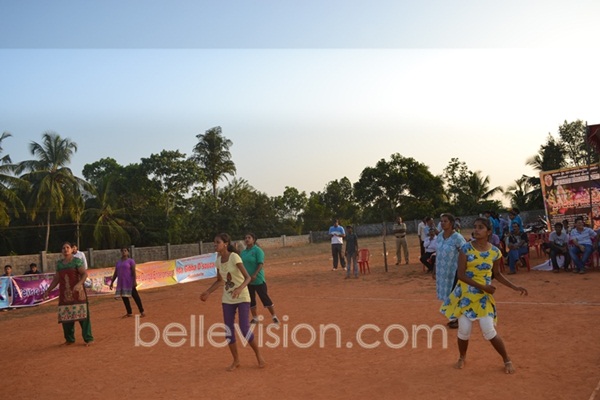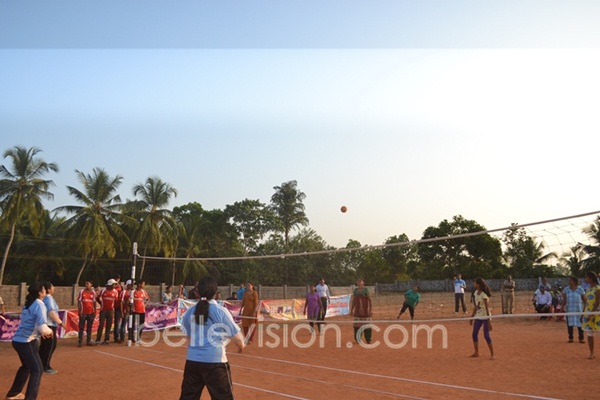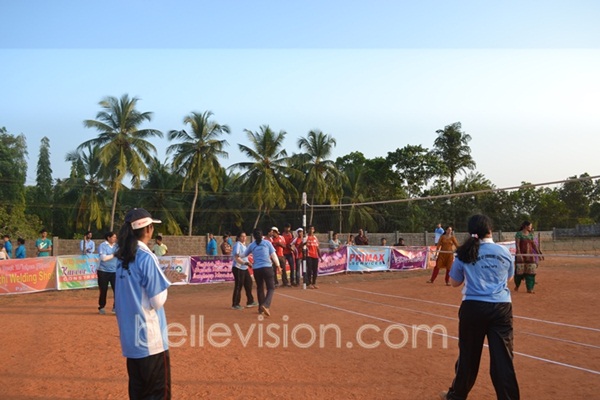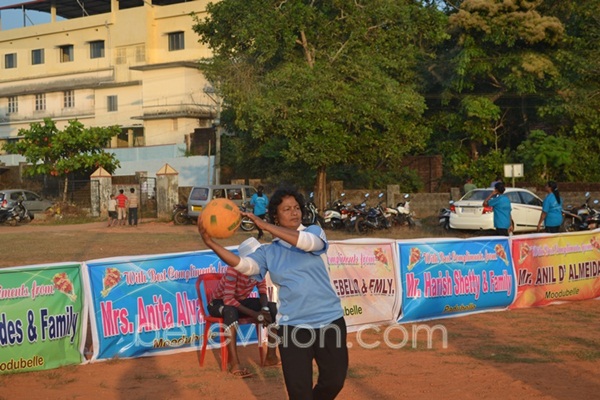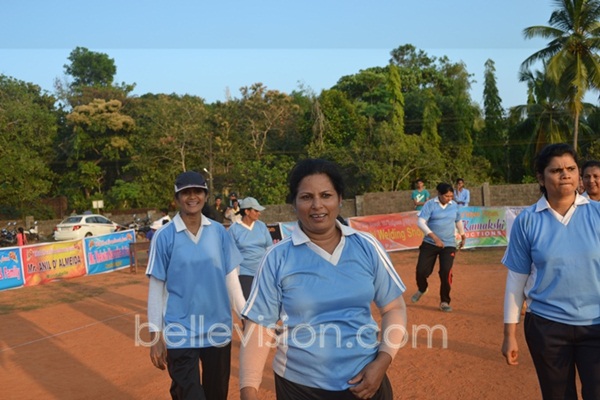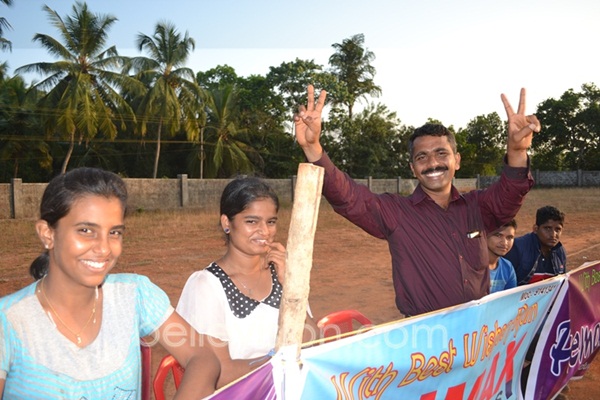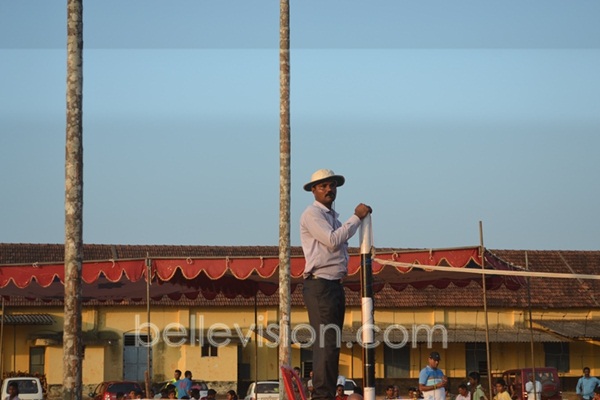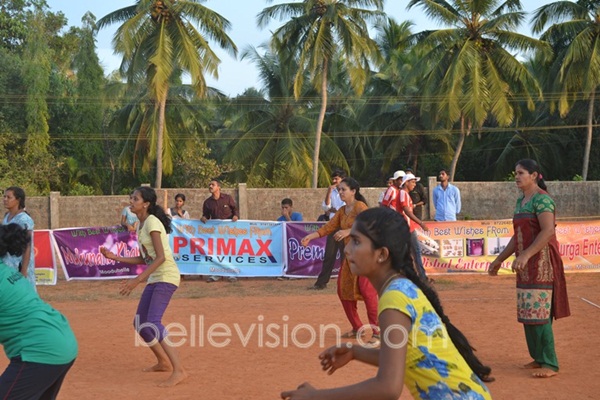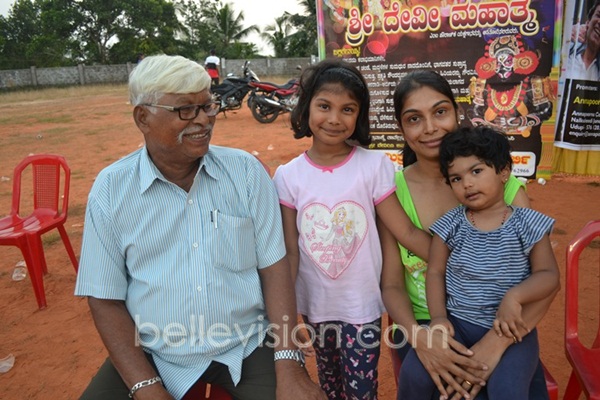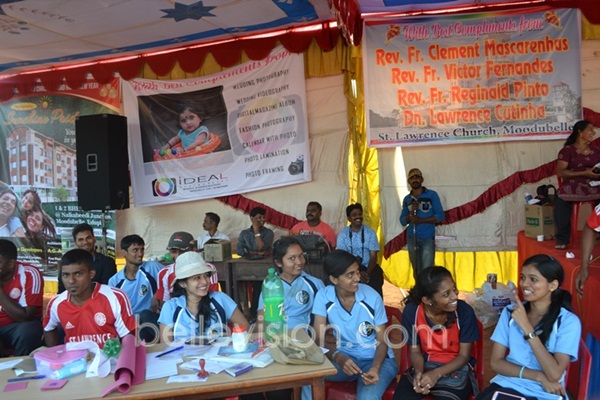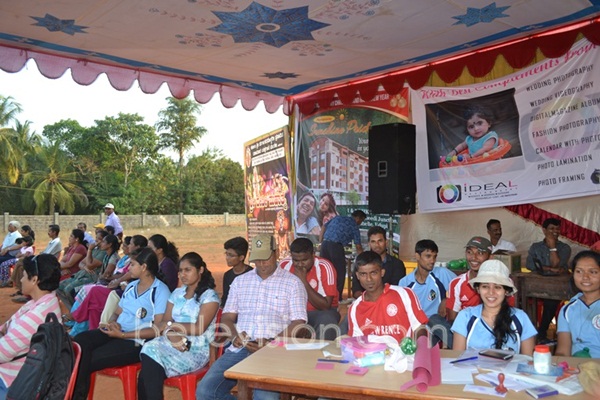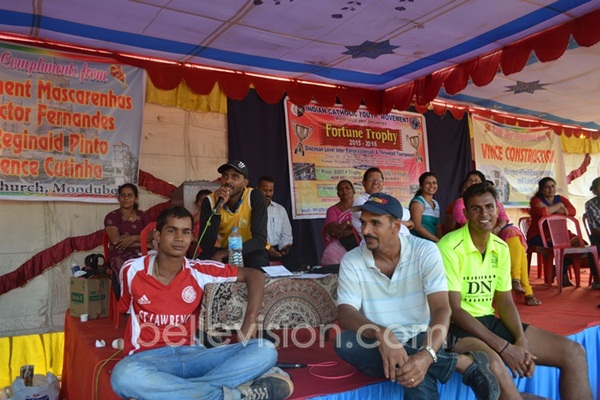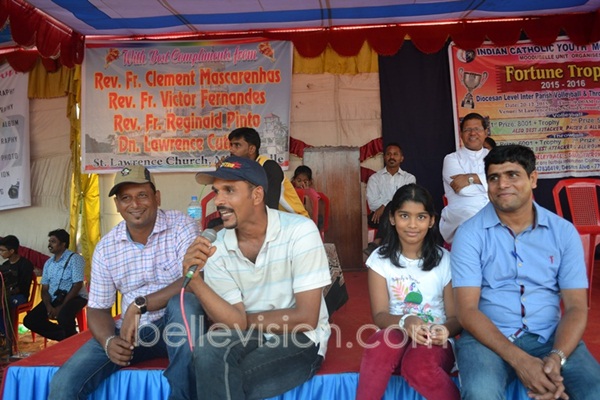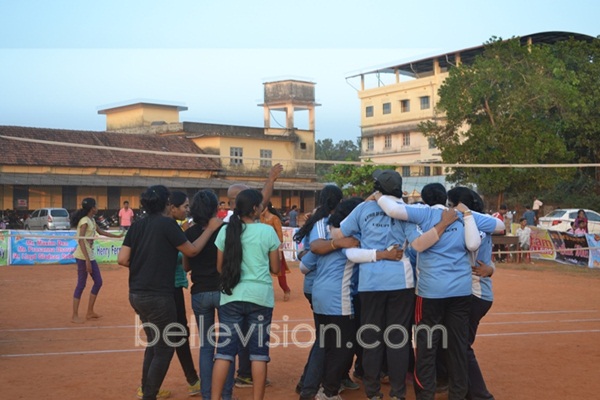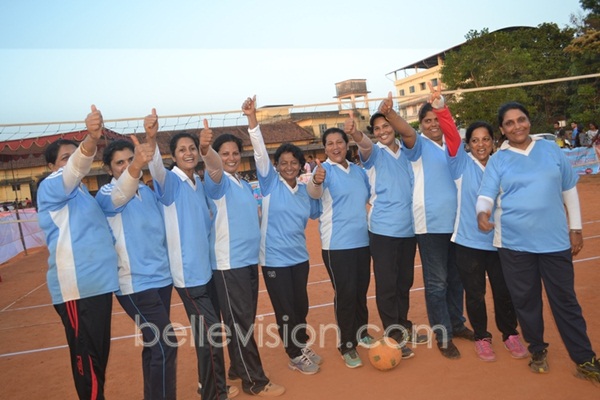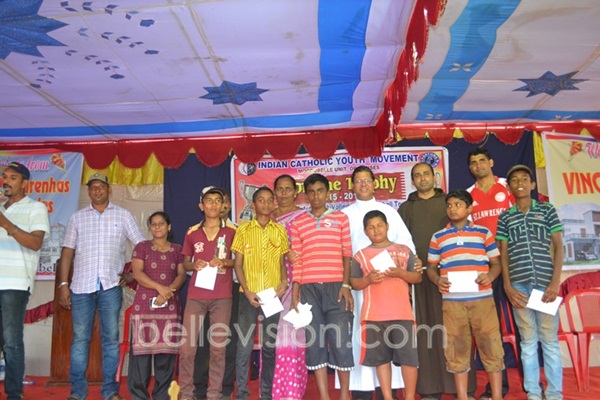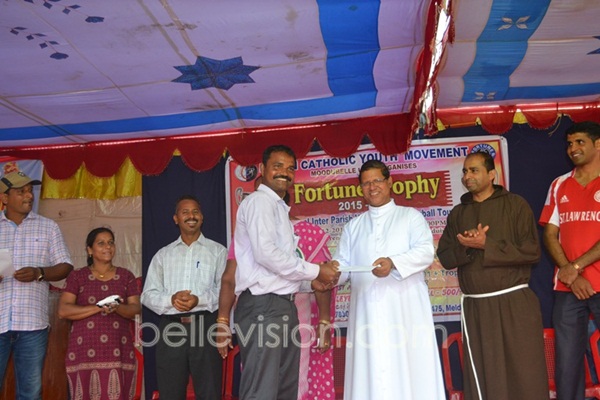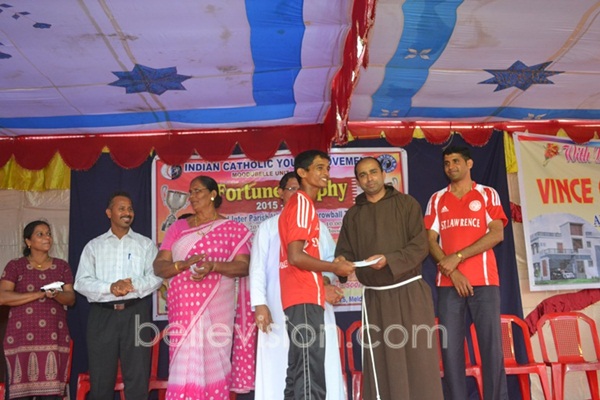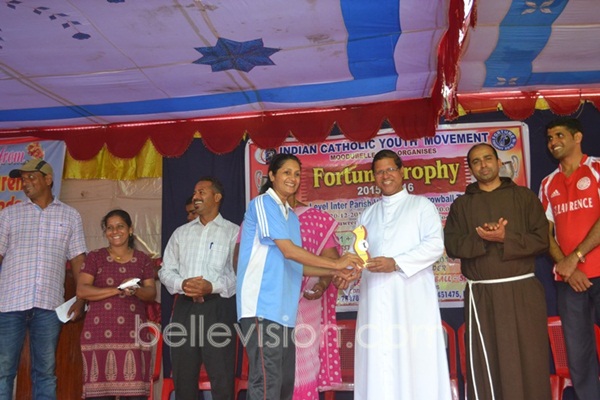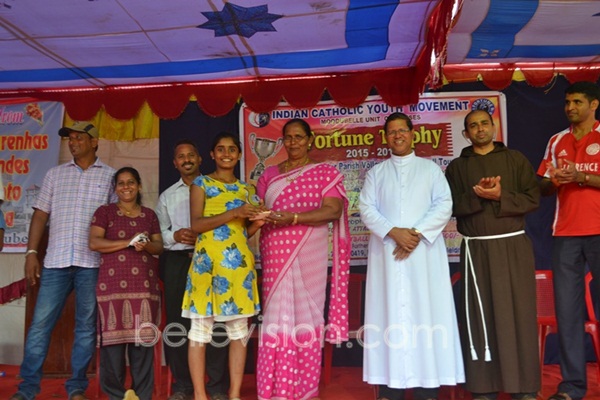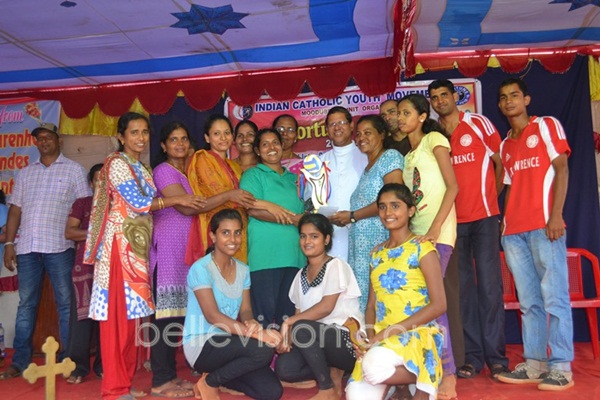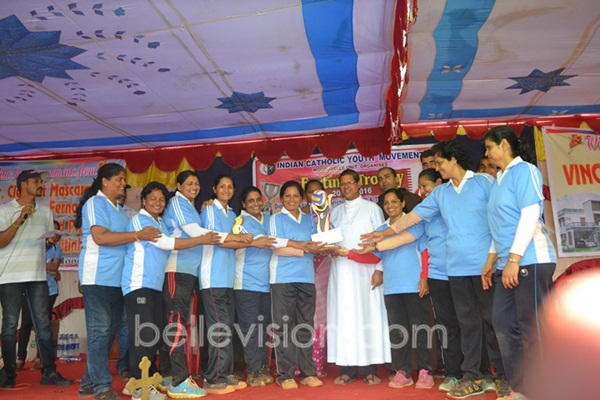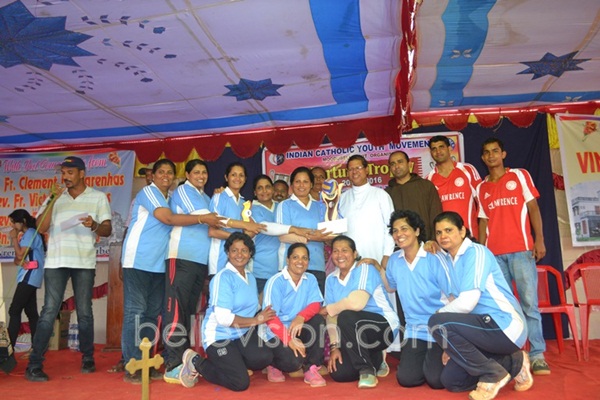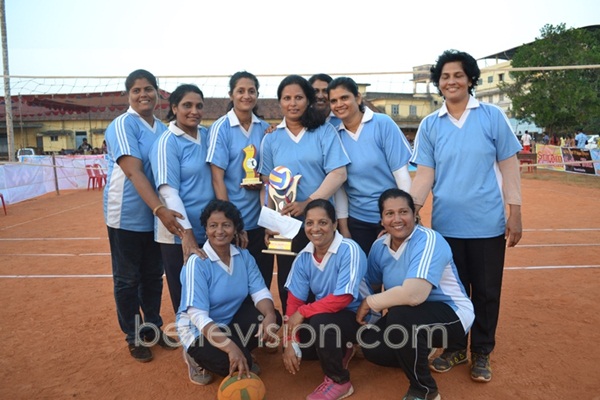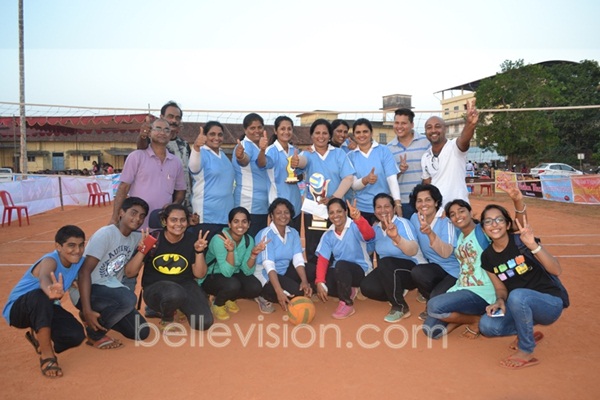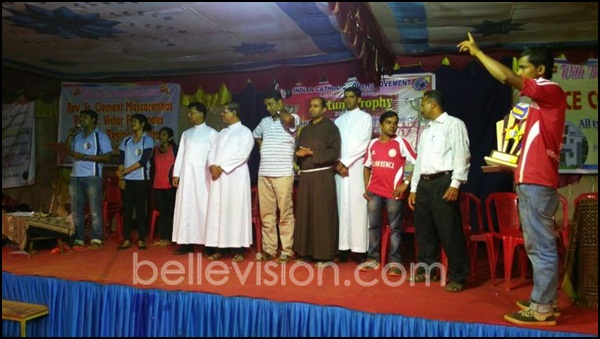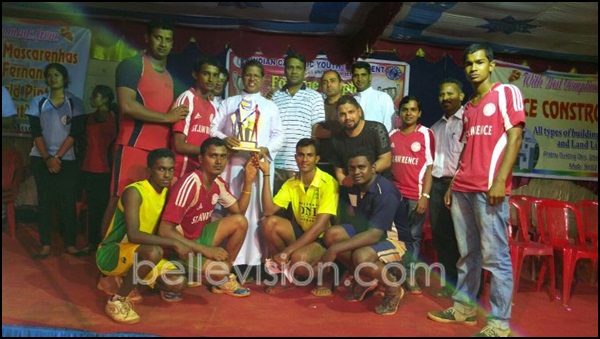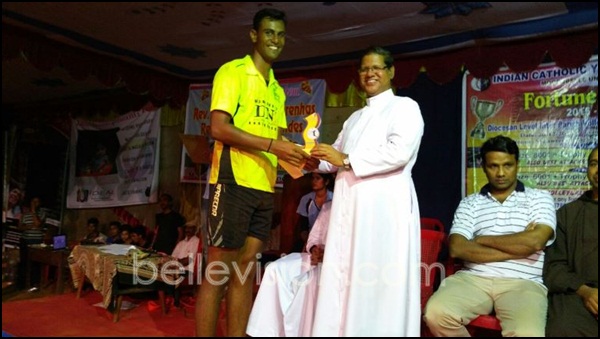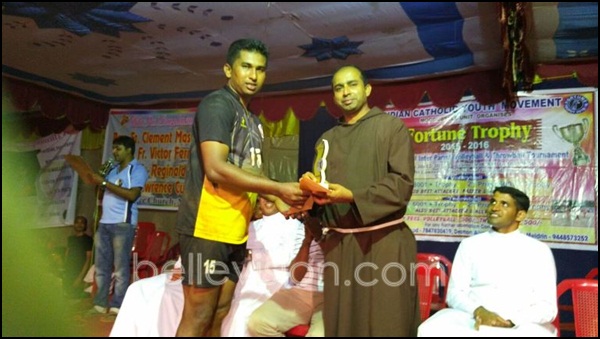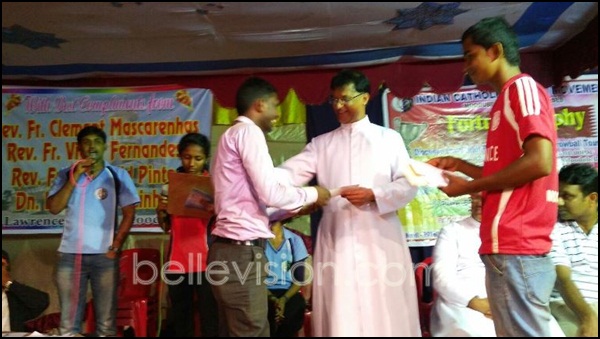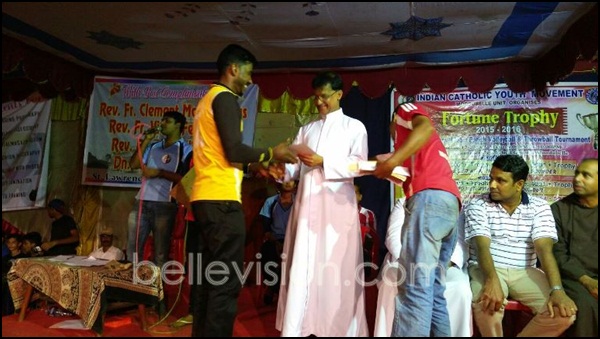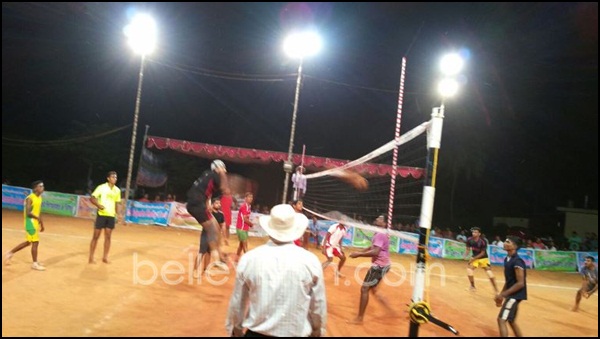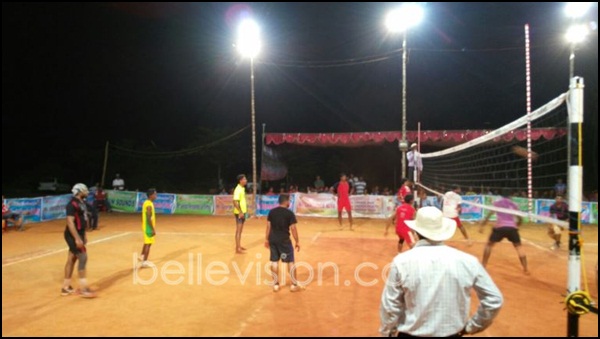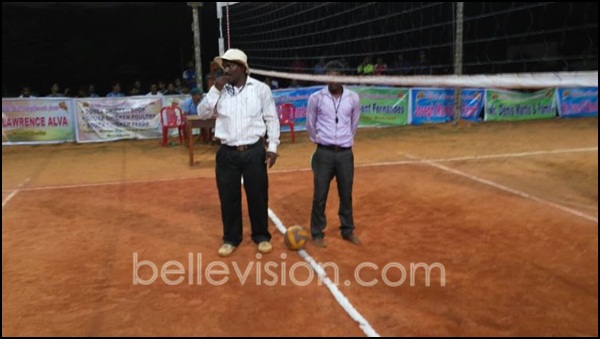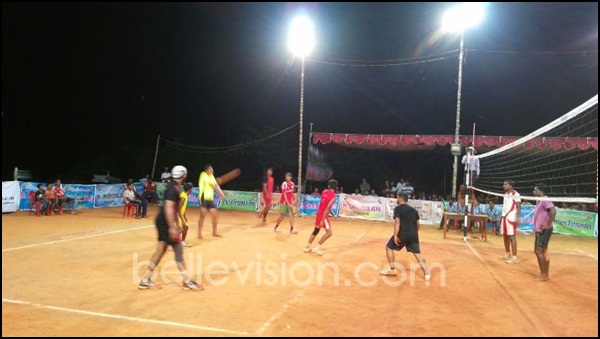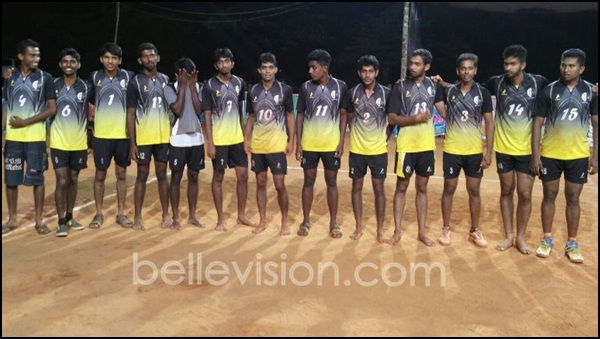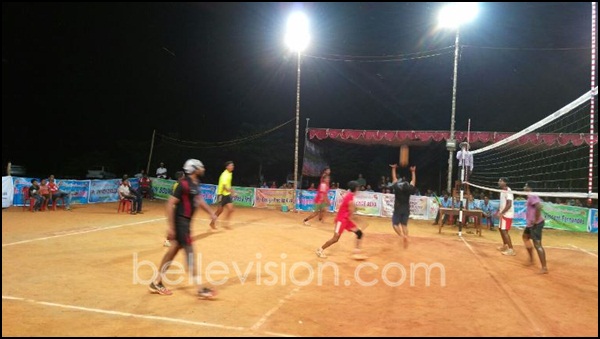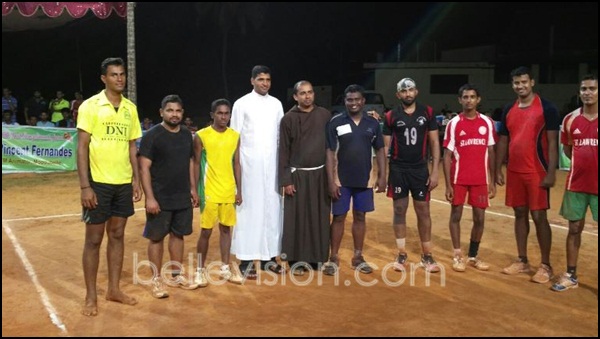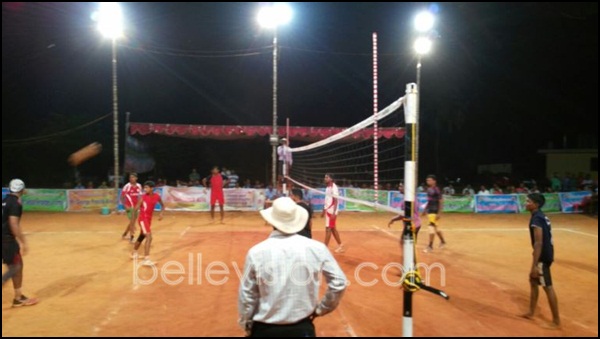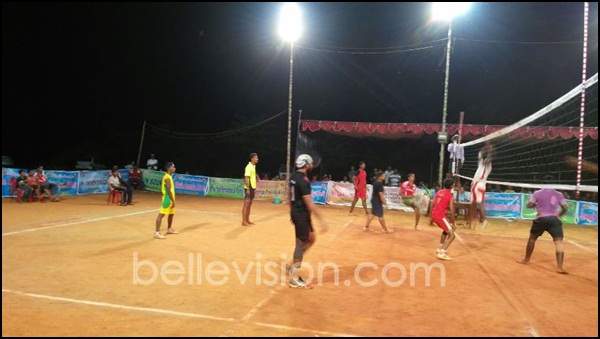 The league matches were played in the morning and quarter finals in the afternoon. The Throwball tournament concluded in the evening with the finals between Udupi Parish and Attur Parish. Honoreena from Udupi parish adjudged the Best attacker while Jassika Attur adjudged the best all rounder.
The Men's finals were played late night in the flood lights and Nakre Parish managed to beat Moodubelle Parish in the electrifying final set and won the prestigious Volleyball Fortune Trophy wherein Moodubelle Parish won the runners up trophy. Loyd, Moodubelle adjudged as best attacker while Arun Nakre adjudged as the Best All Rounder.
The winning trophies were distributed by Rev. Fr. Denis D'Sa PRO Udupi Diocese. All arrangements were meticulously planned and executed by ICYM MOODUBELLE UNIT and well supported YCS Moodubelle.
The entire Program was well conducted by MC Edwin Menezes. Vote of thanks proposed by Doylyn Monis.