Custom officials seize foreign currency worth Rs 3.75 lac
Media Release


Mangaluru, 25 May 2015: The officials of customs seized foreign currency worth Rs 3,75,023 from a passenger on Monday, May 25.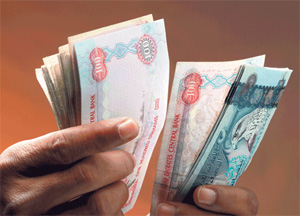 The currencies totaling to 12,500 Saudi Arabian Riyals, 7755 UAE Dirhams, 50 Kuwait Dinars and 400 Qatar Riyals were in the possession of Mohammed Ali Pallikunhi (27), a resident of Kasargod.
He was detained by the officials at the time of his departure from Mangaluru International Airport by Jet Airways flight No.9W532 to Dubai.
The officials stated that the passenger was trying to carry the foreign currencies without any valid money exchange documents.