Abu Dhabi: Classico Events and Style Diva organized colourful & magical Holi Celebrations Rang Barse
By Alphonse Mendonsa

Bellevision Media Network


Abu Dhabi, 06 Mar 2015: Country Club, U.A.E. in association with Style Diva an voluntary organization run by three women squad Ms. Johnya Mathew, Manisha Pande and Archana Nair organized the most colourful and magical holi festival in Abu Dhabi in style. A large number estimated at 2500 plus crowd enjoyed the supper show as the rain of colour poured down on each and every one attended magical show held at Khalidiya Park in Abu Dhabi on Friday 6th March 2015.
Holi, is the festival of colours, heralds the beginning of spring and is celebrated all over India. It is also known as the festival of colours or the festival of love. It is primarily observed in India, Nepal, and other regions of the world with significant populations of Indian origin. Holi celebrations start with a Holika bonfire on the night before Holi where people gather, sing and dance. The next morning is a free-for-all carnival of colours, where participants play, chase and colour each other with dry powder and coloured water, with some carrying water guns and coloured water-filled balloons for their water fight.
Young and old, rich or poor without any discrimination all mingle and enjoy the beautiful colours spraying on each other and they dance throughout the day to the tuned of latest Bollywood numbers by way of organizing large events in open grounds or parks. Groups carry drums and musical instruments, go from place to place, sing and dance. People visit family, friends and foes to throw colours on each other, laugh and chit-chat, then share Holi delicacies, food and drinks. Holi is celebrated on the Phalguna Purnima (Full Moon). The festival signifies the victory of good over evil, the arrival of spring, end of winter, and for many a festive day to meet others, play and laugh, forget and forgive, and repair ruptured relationships. It is not only celebrated in India but all over the globe where a significant population of Indian resides.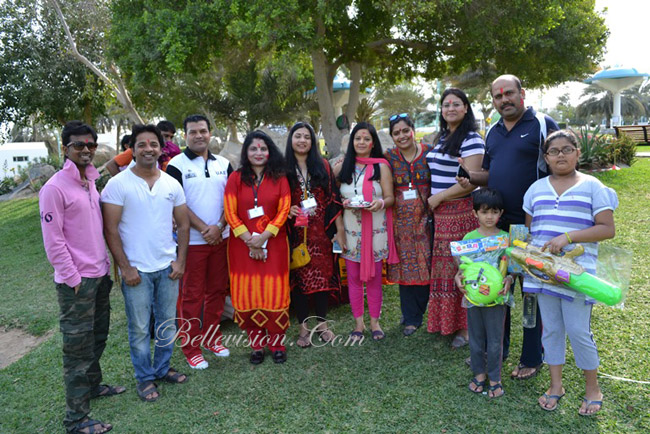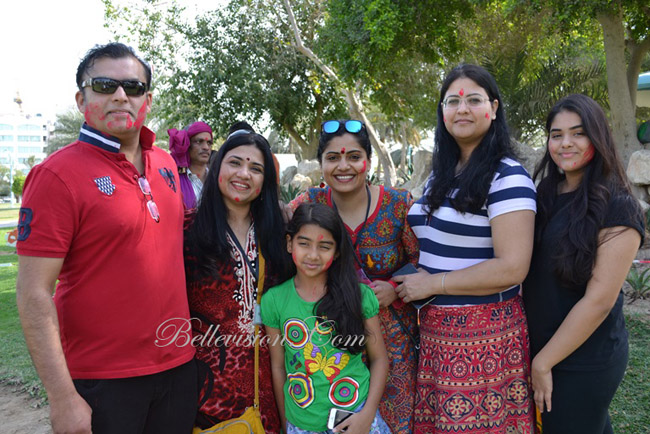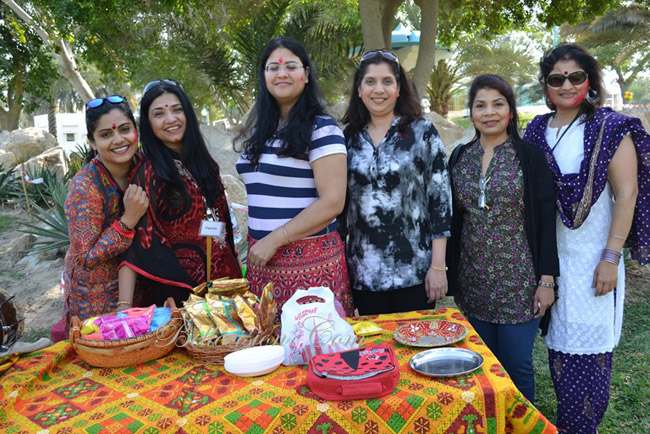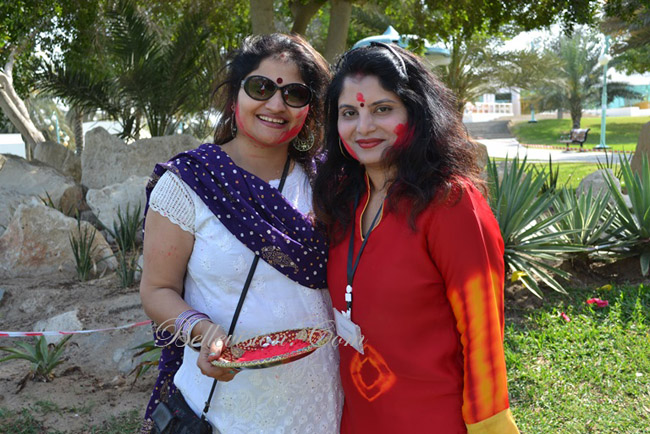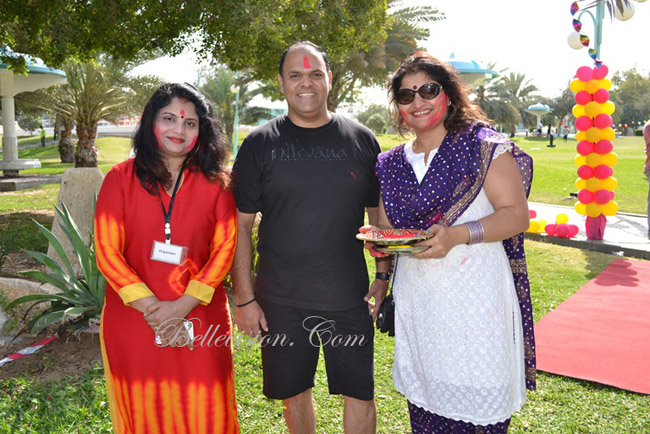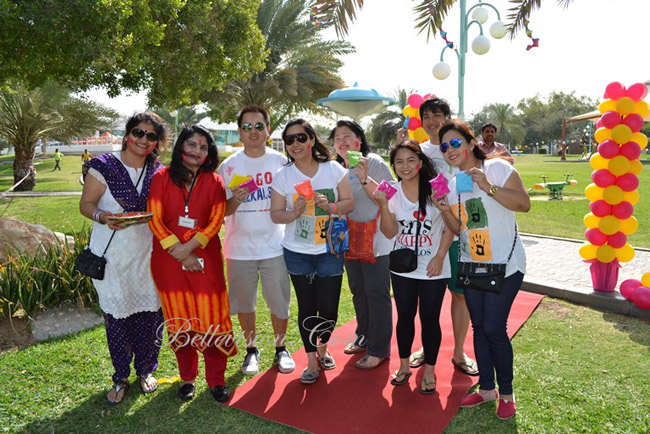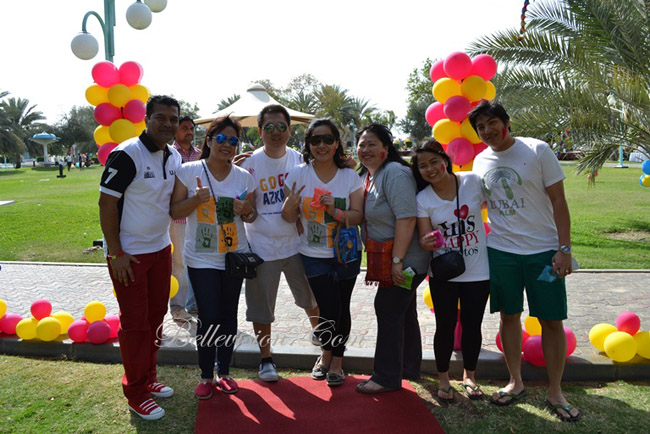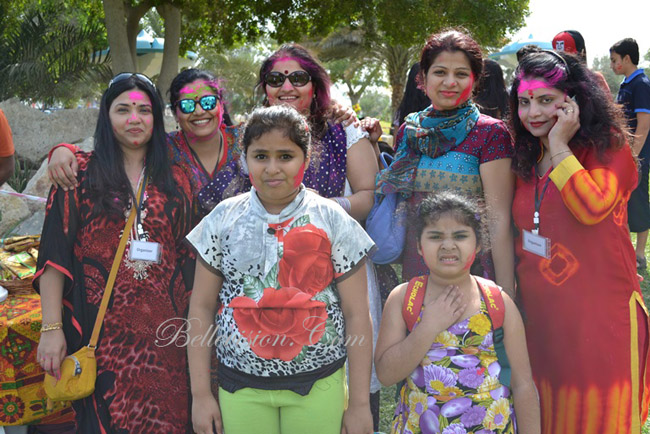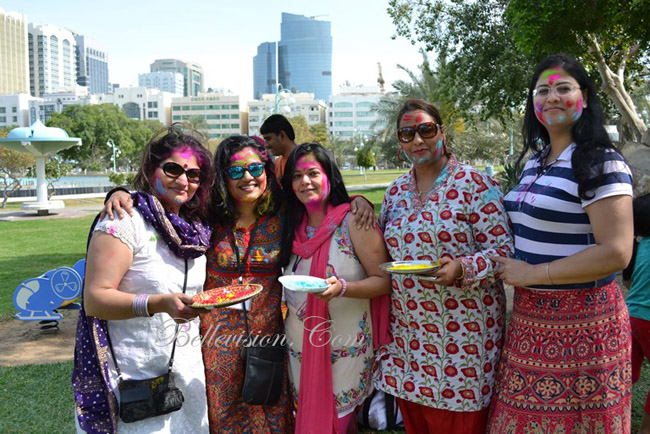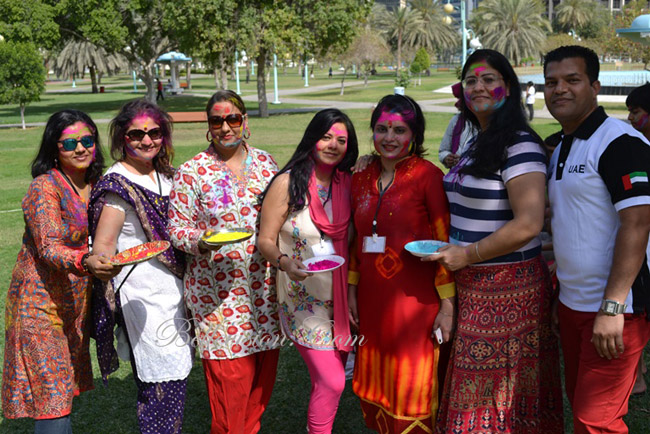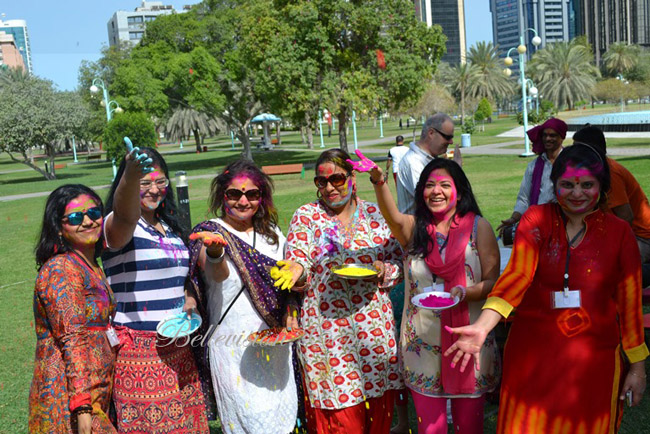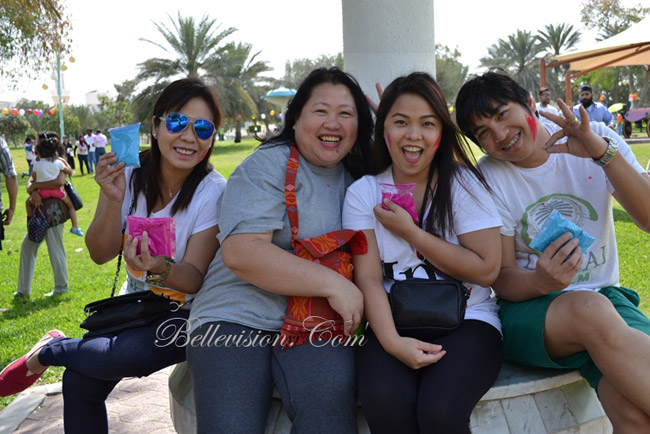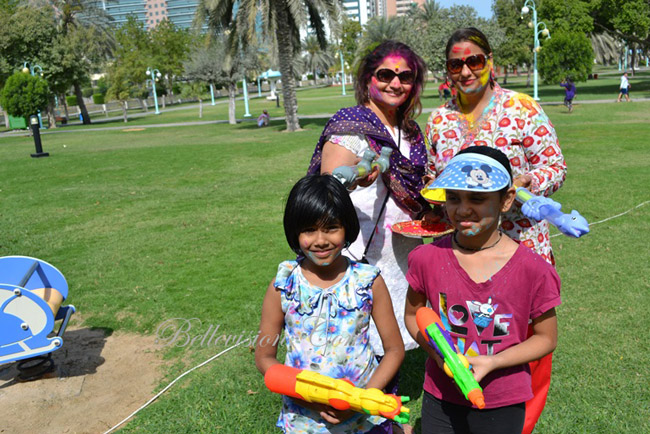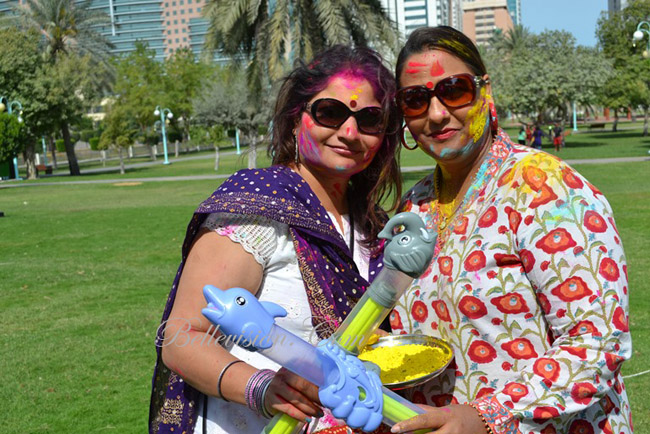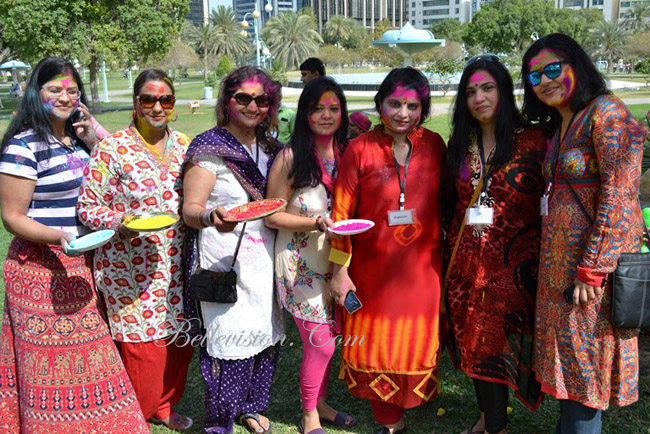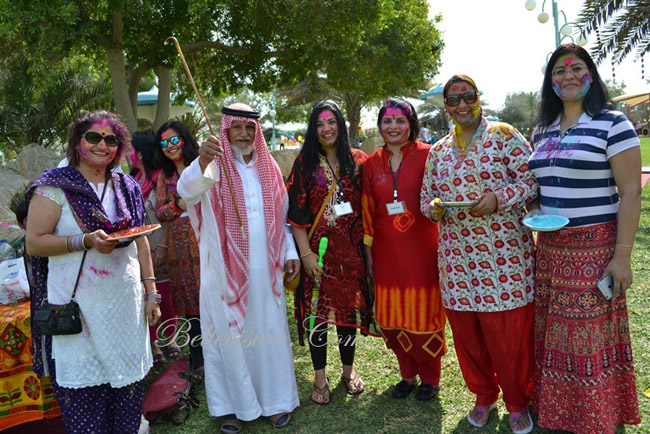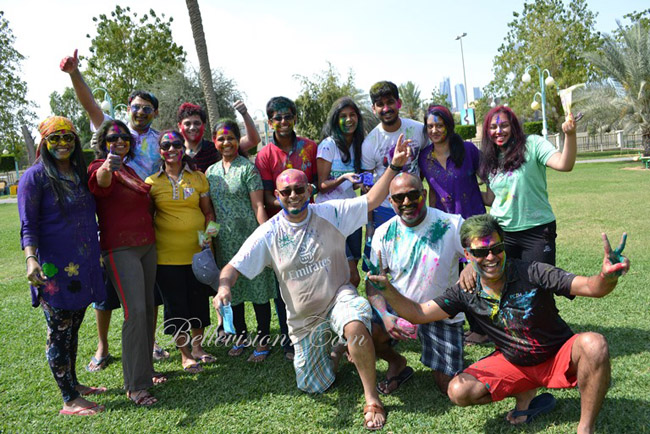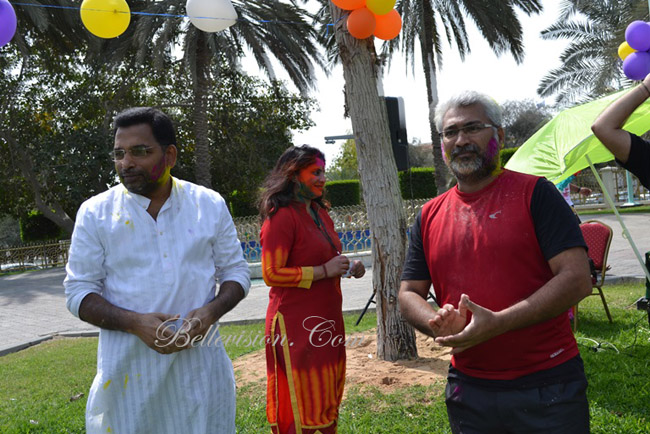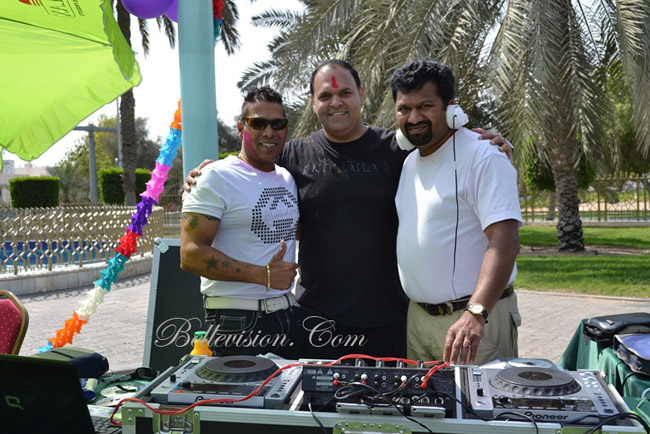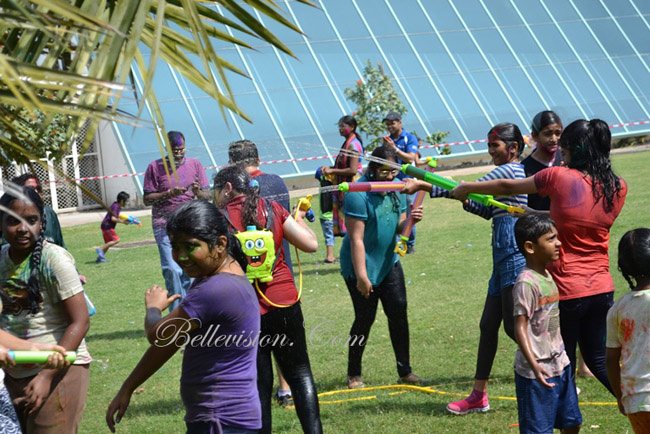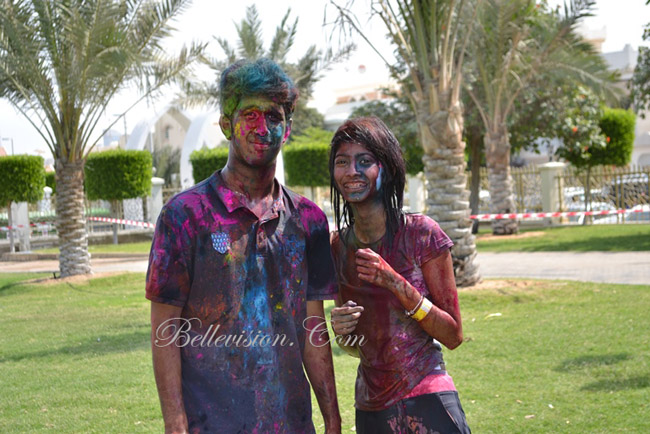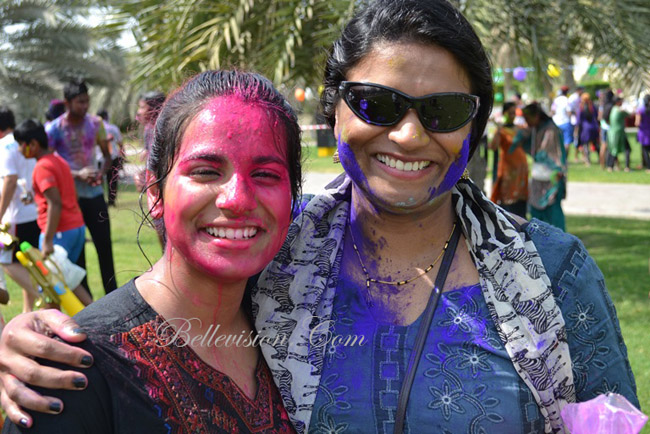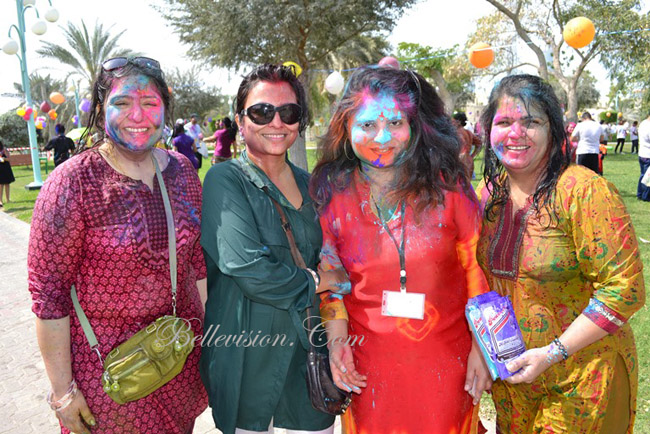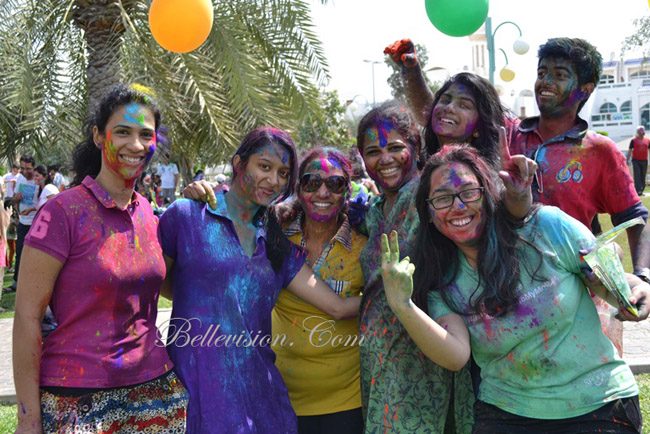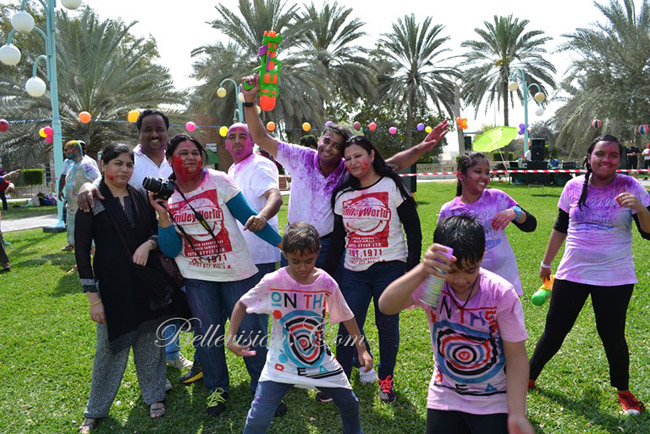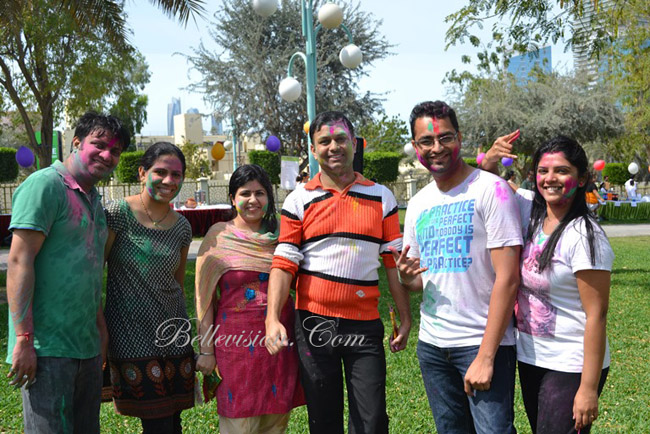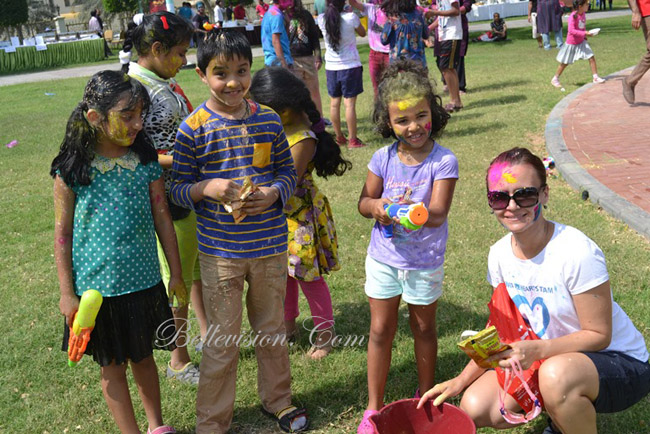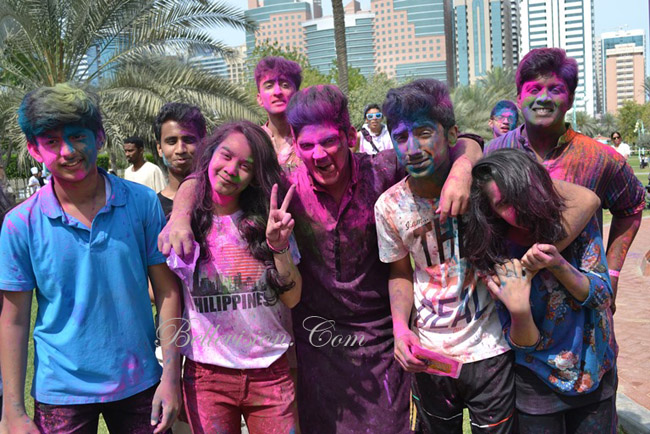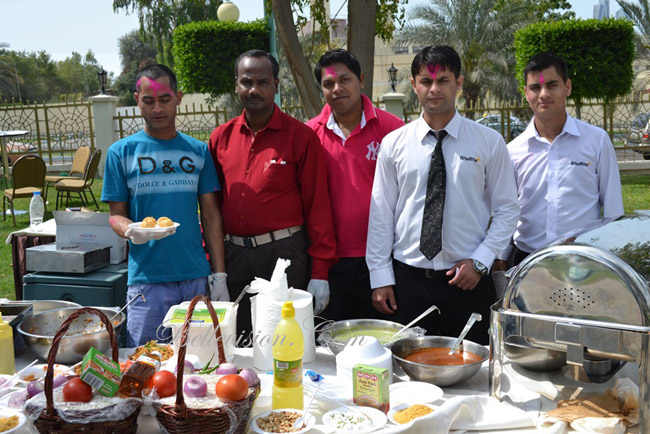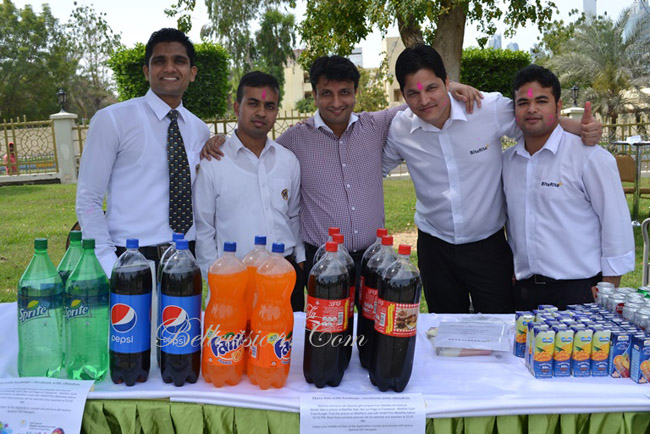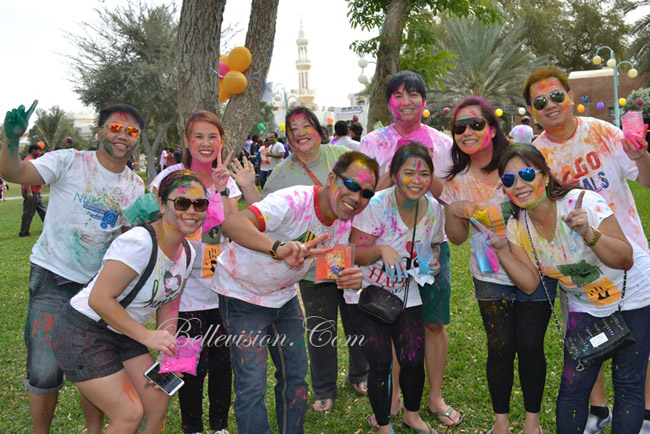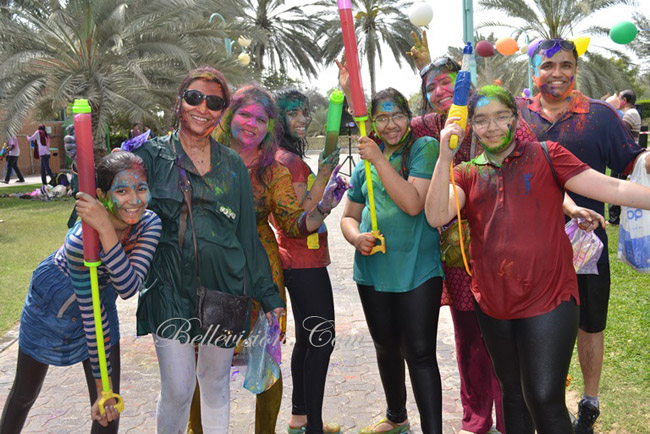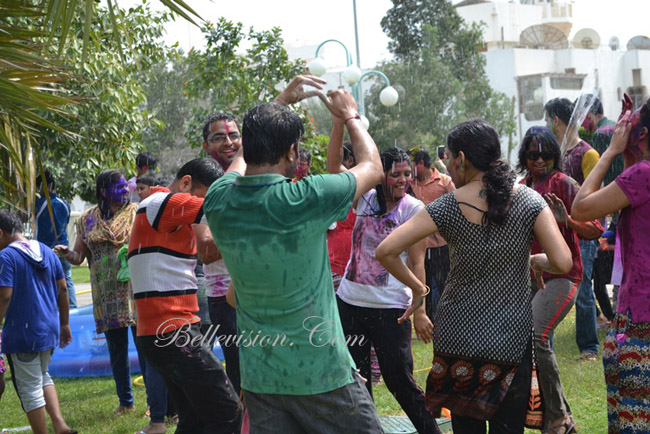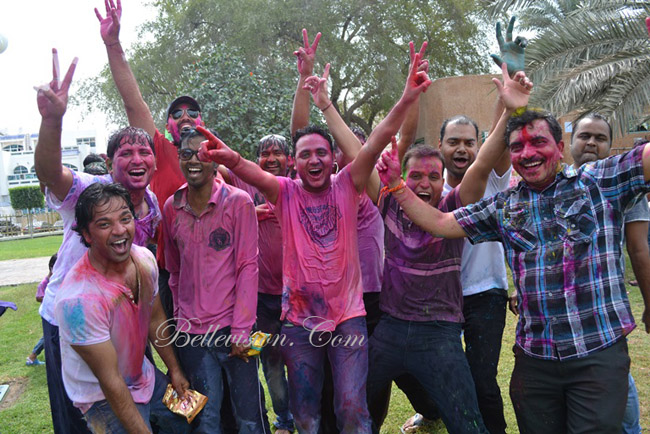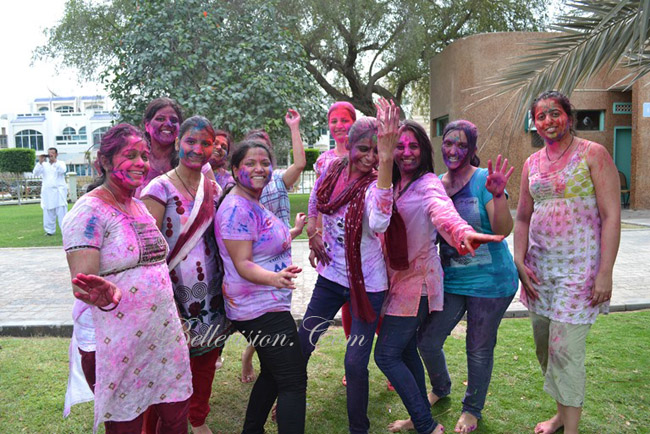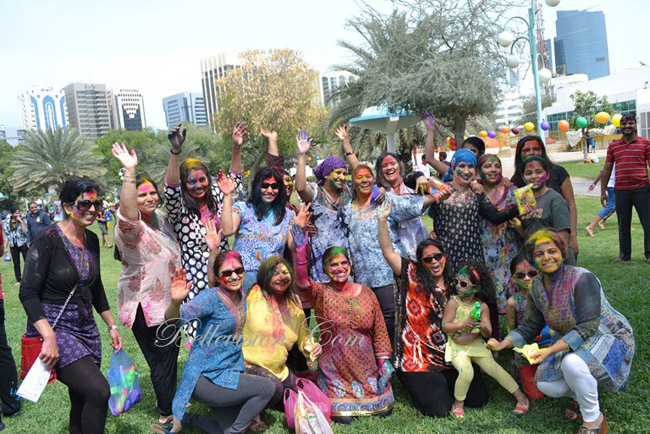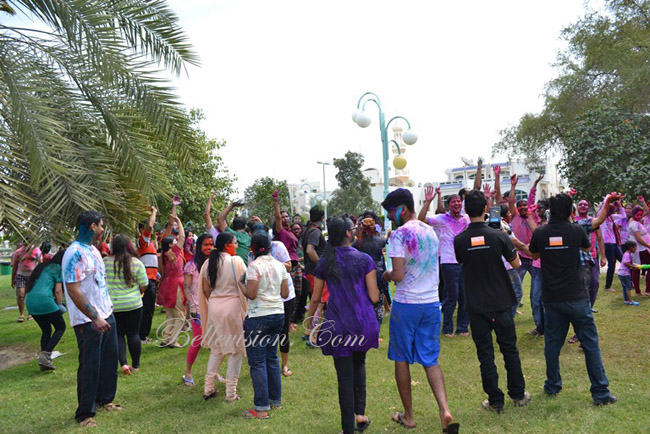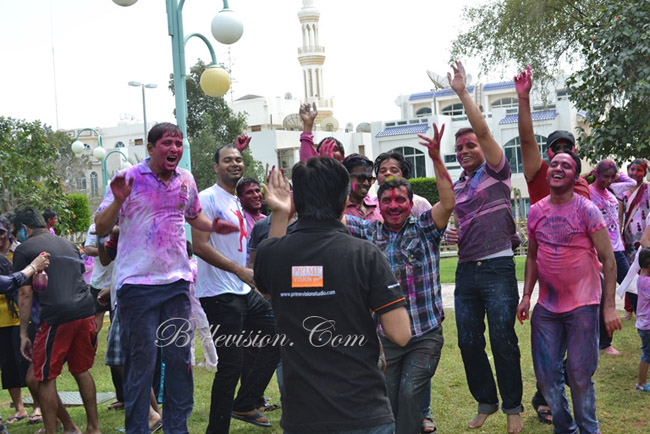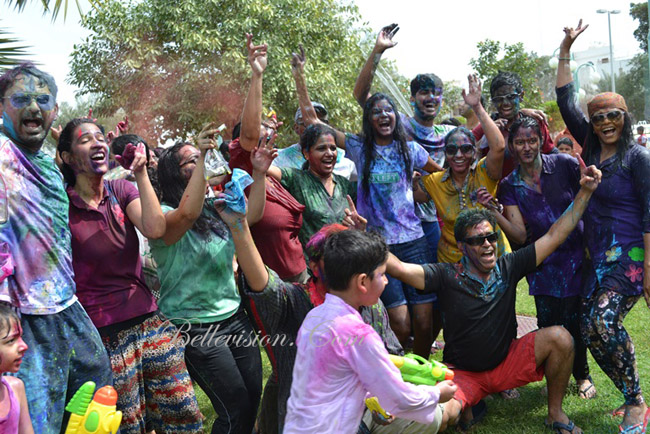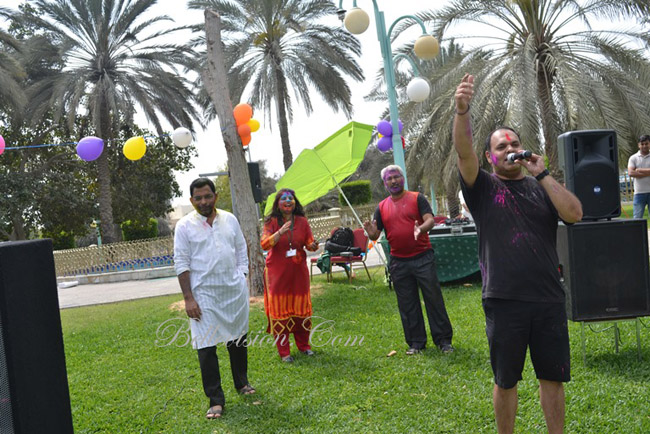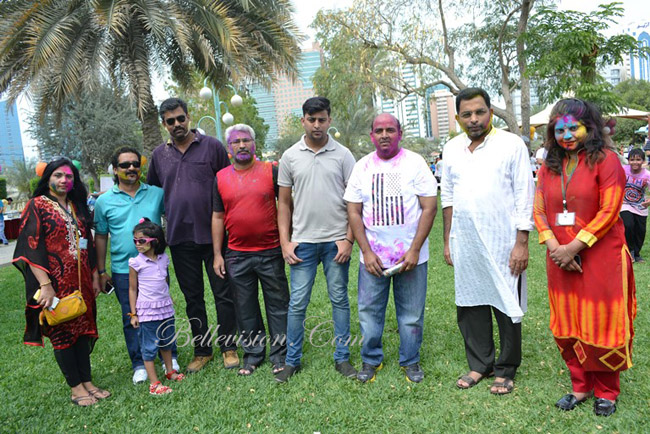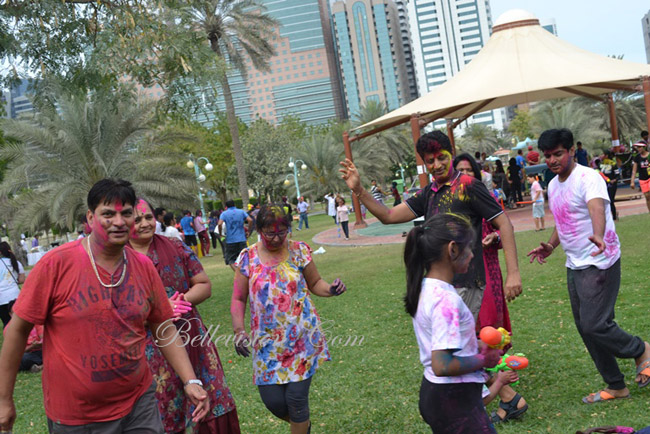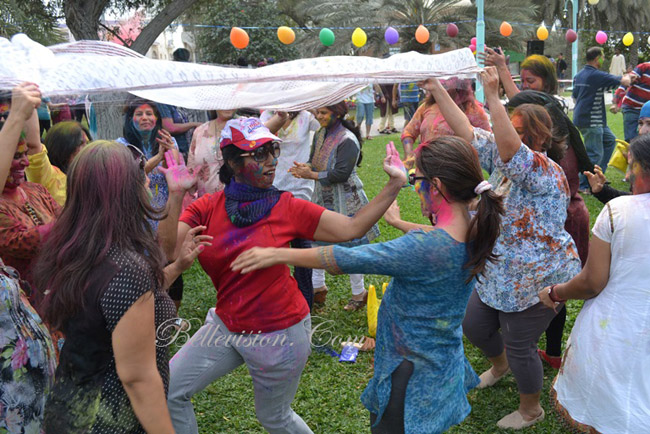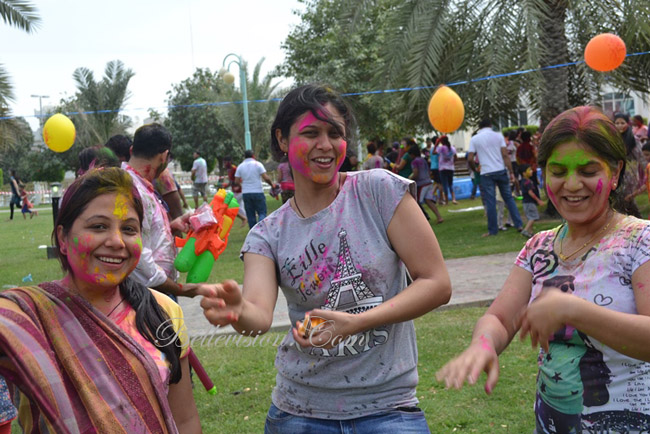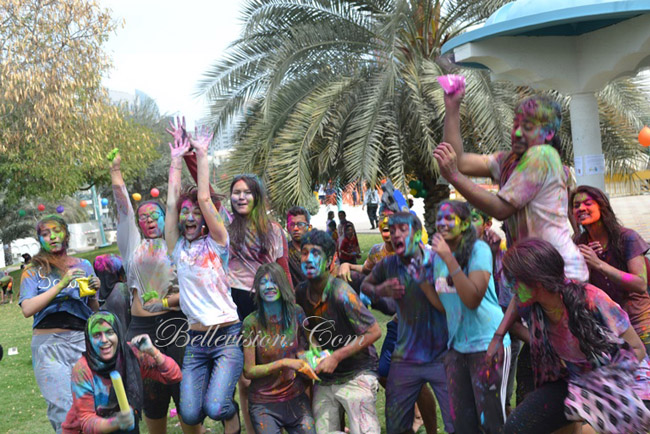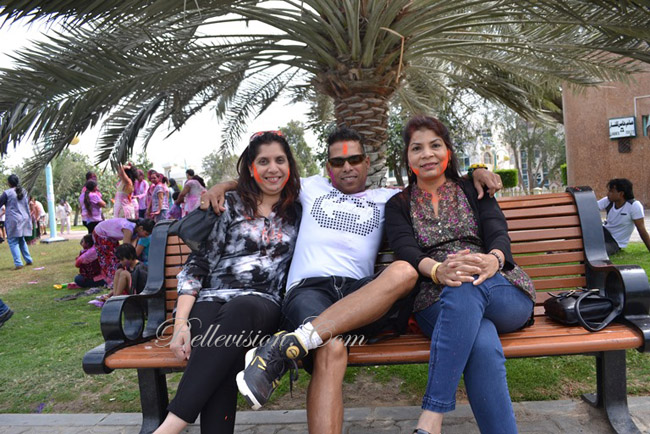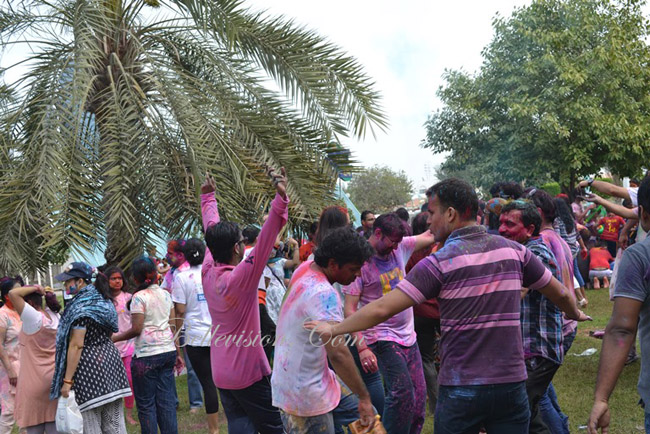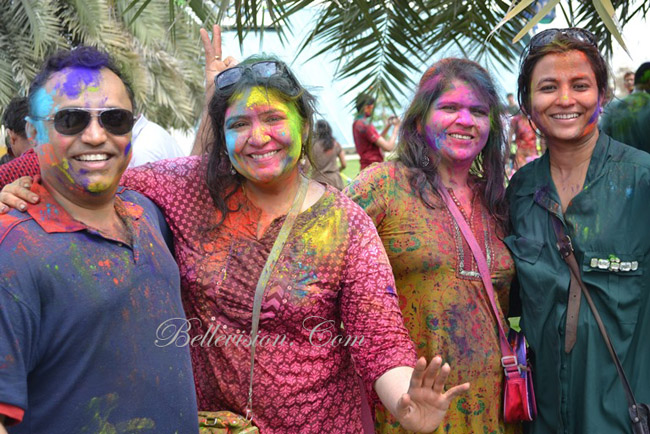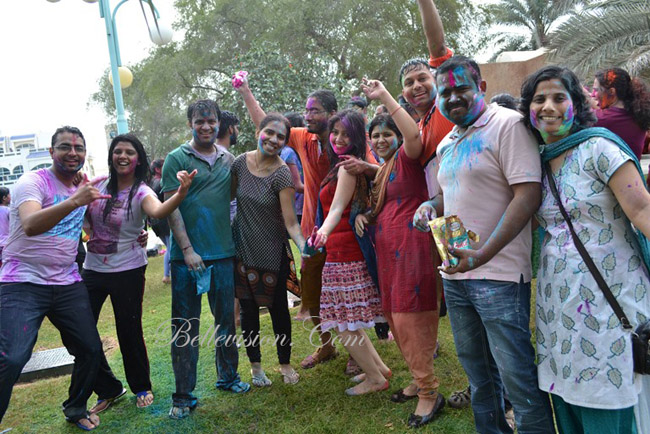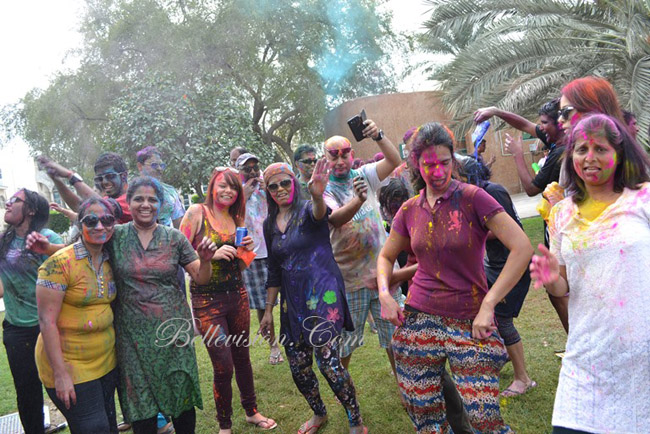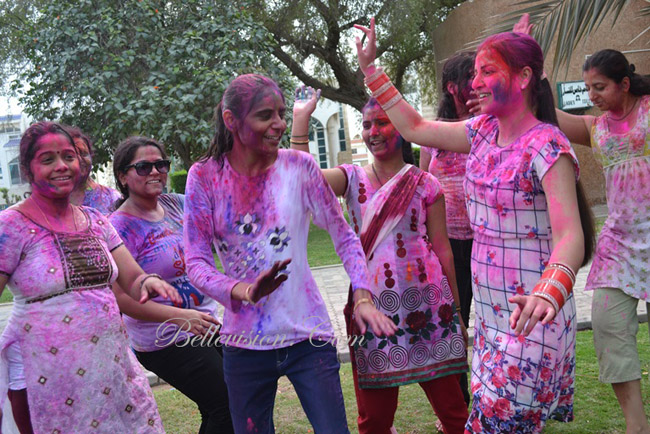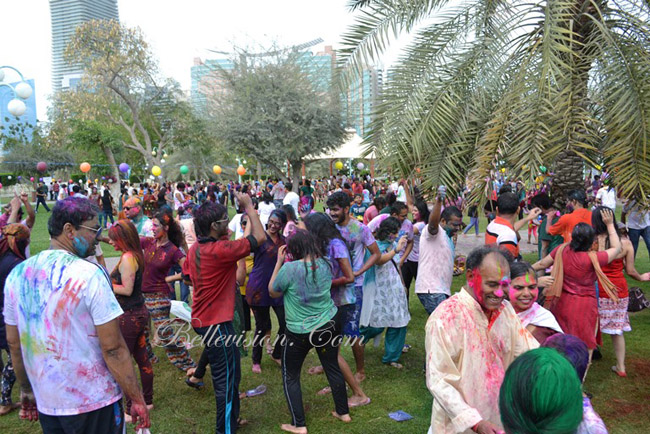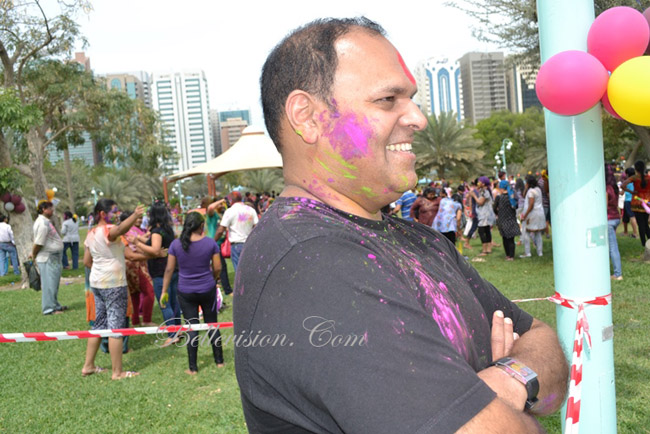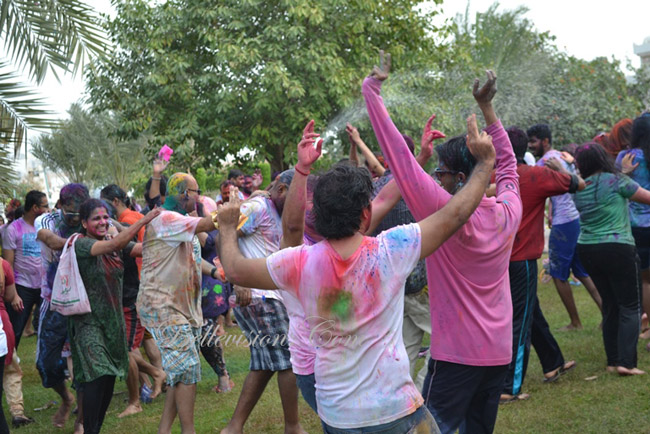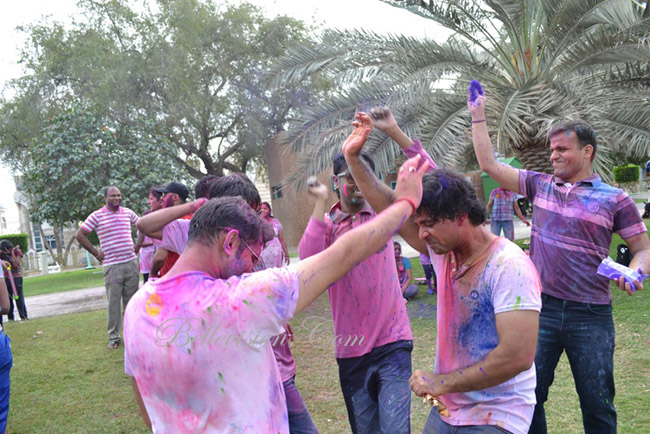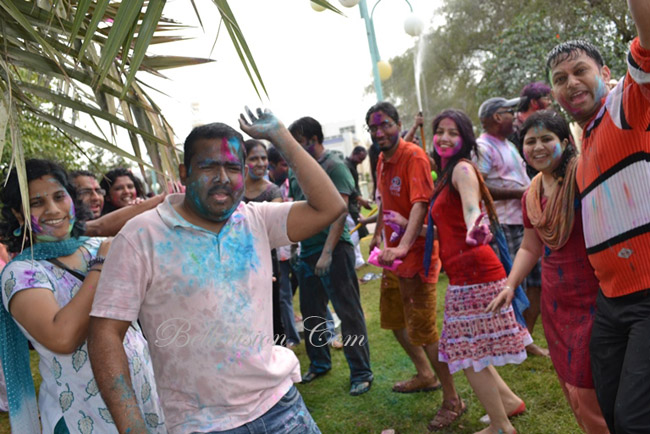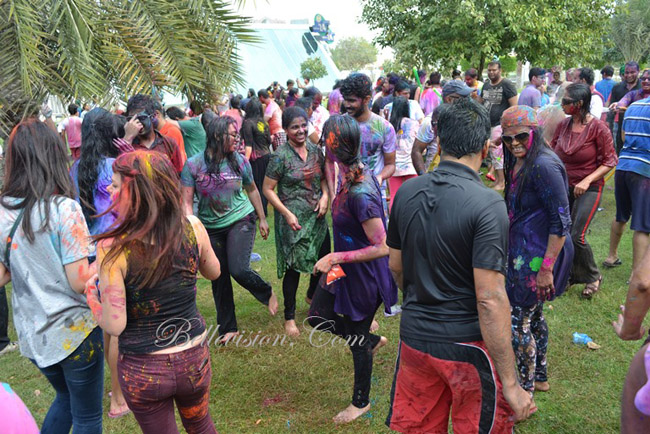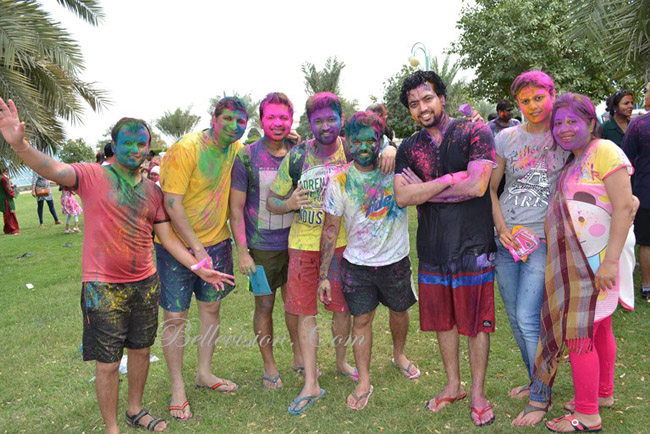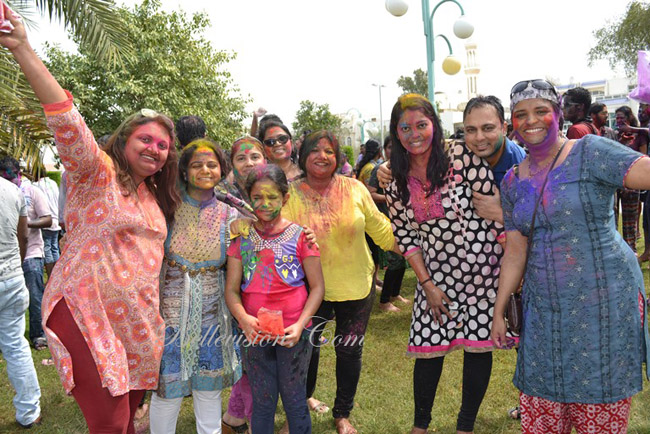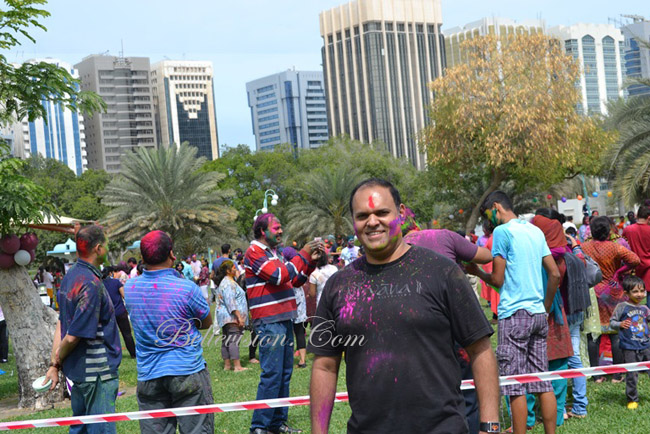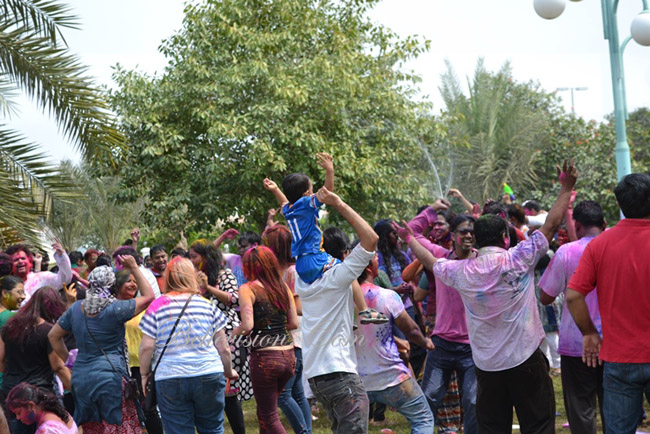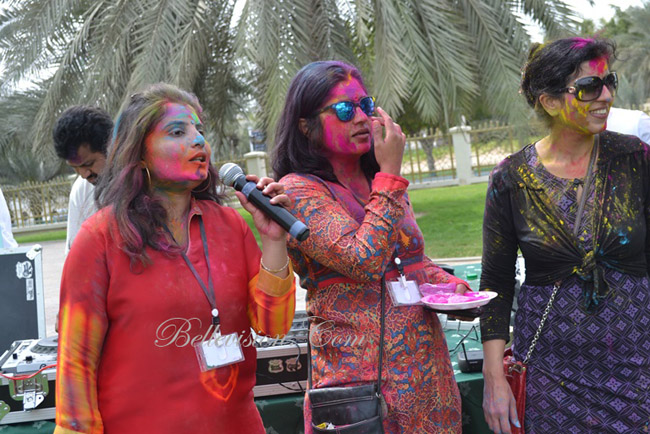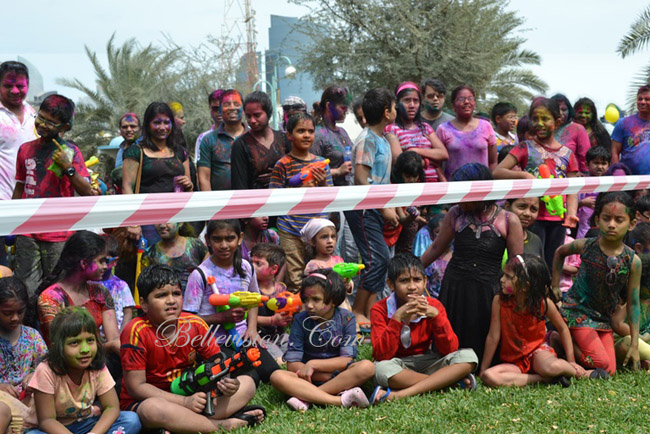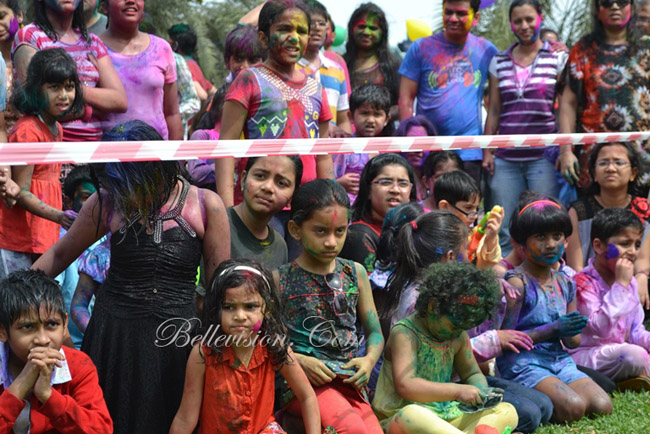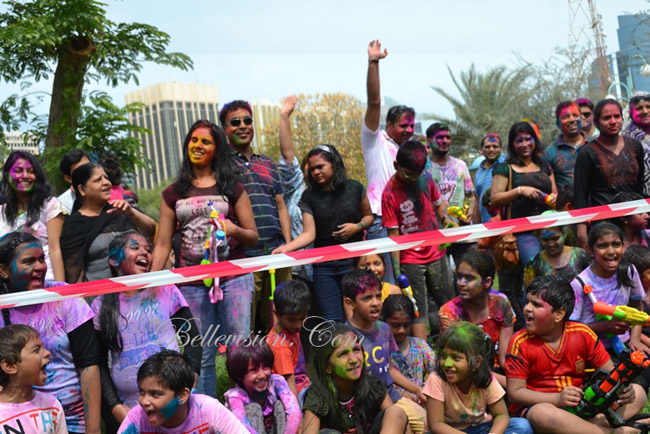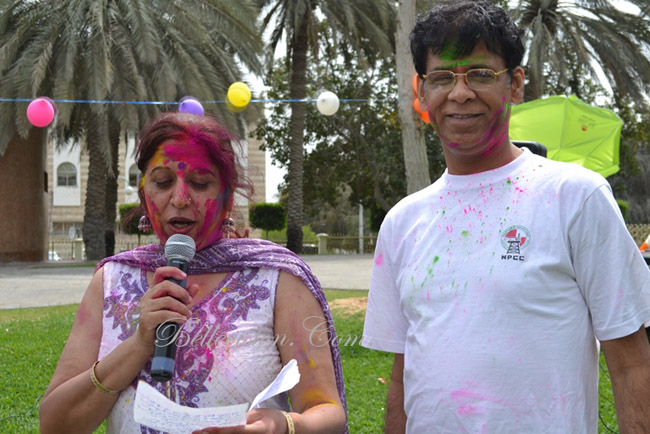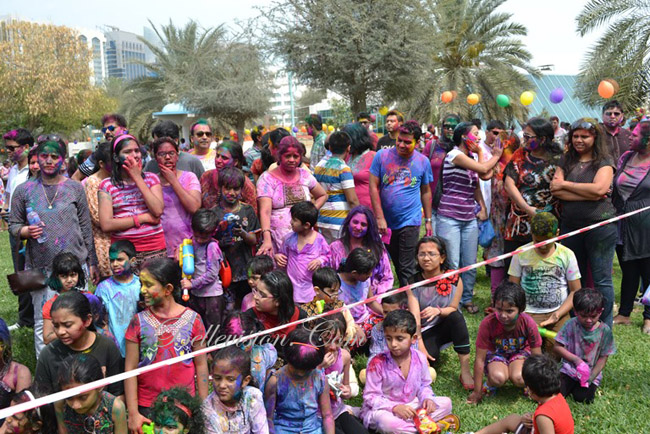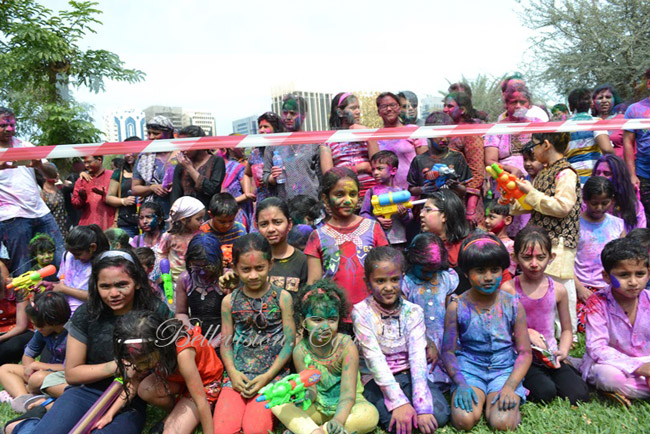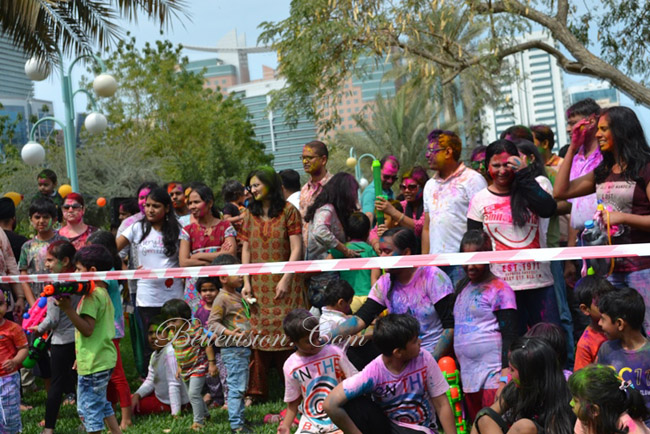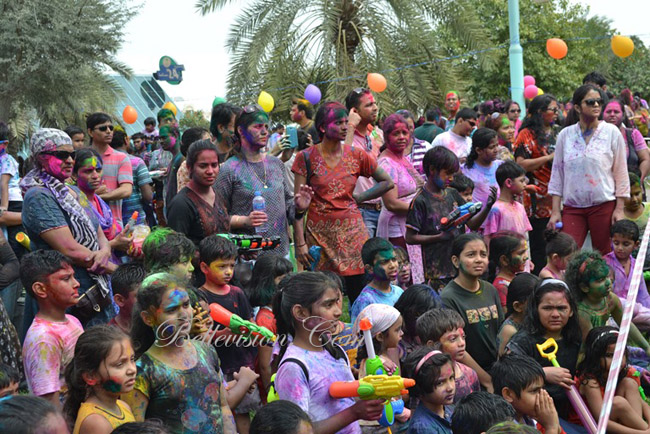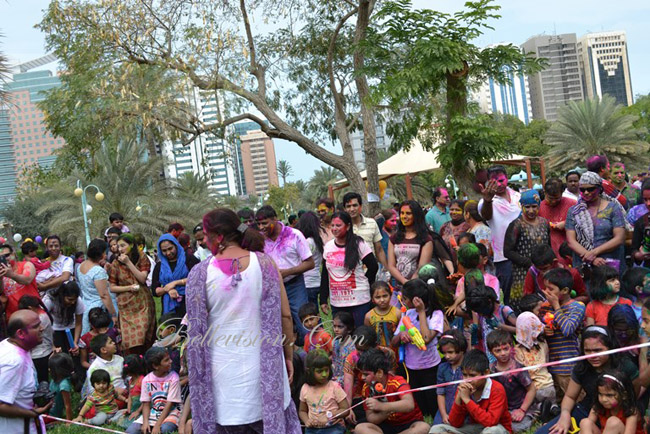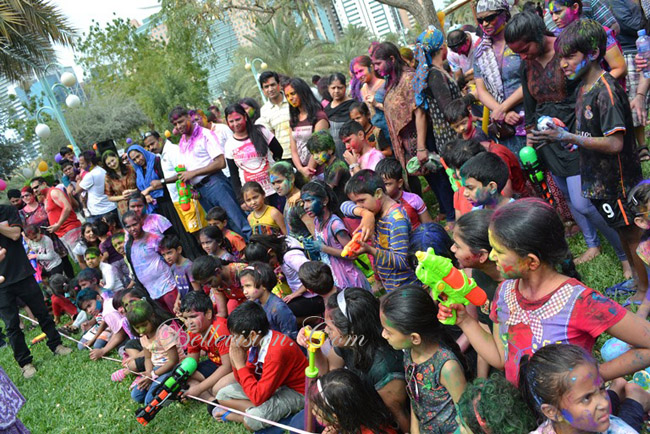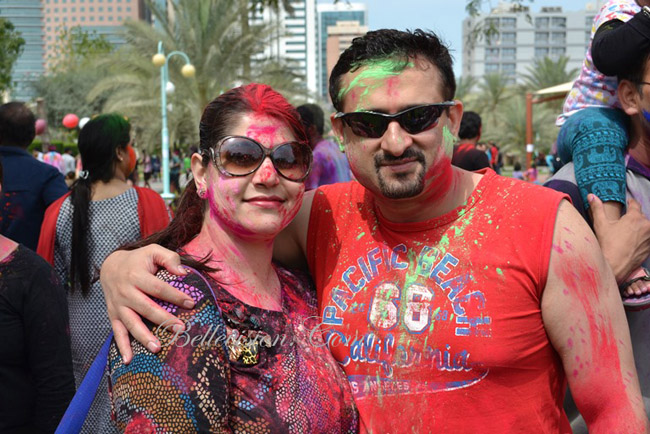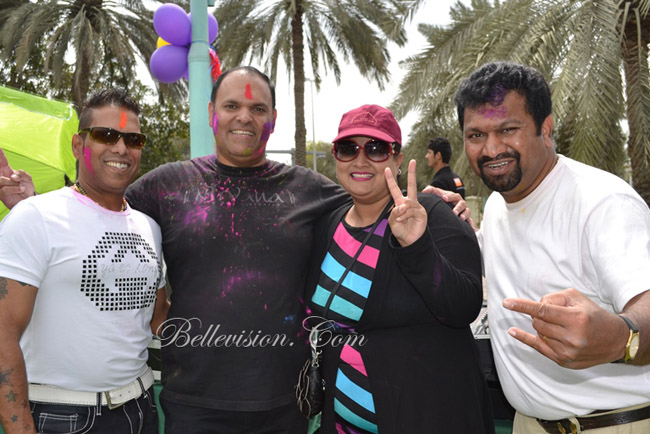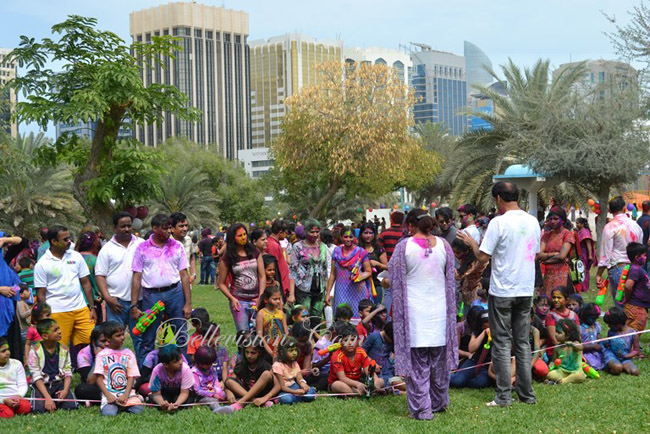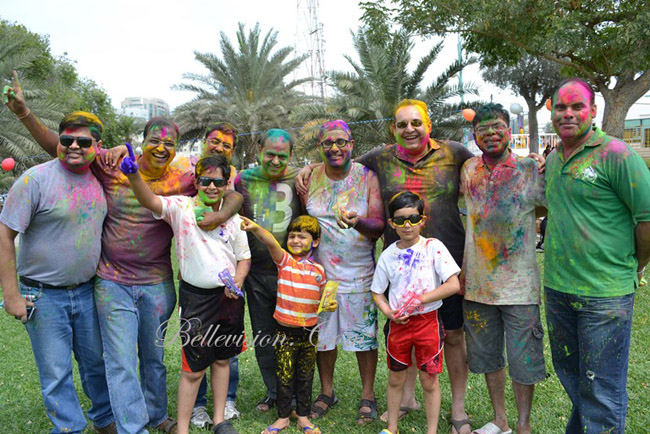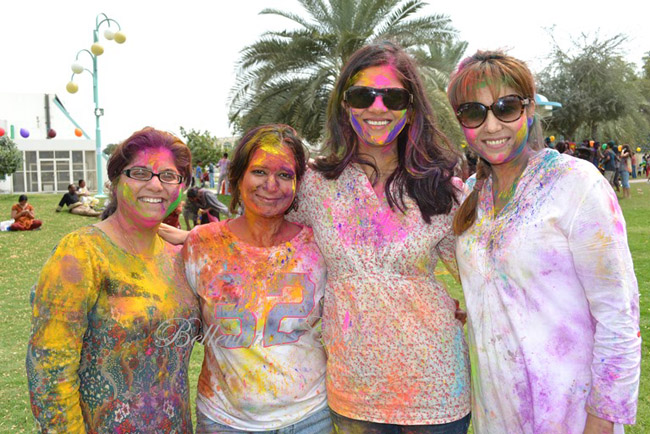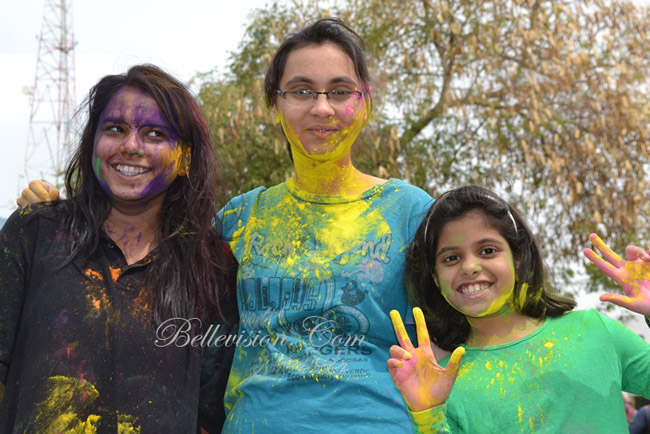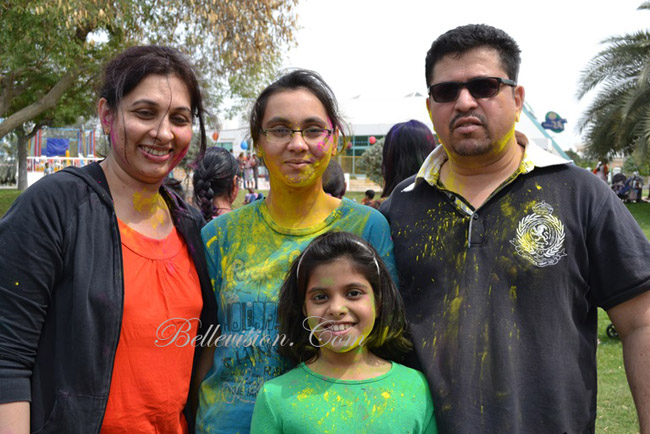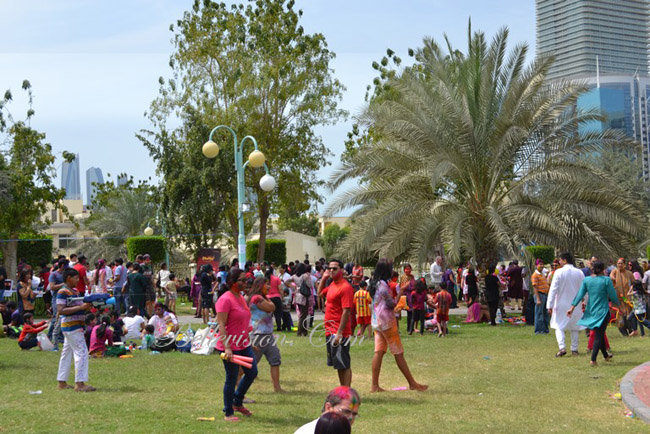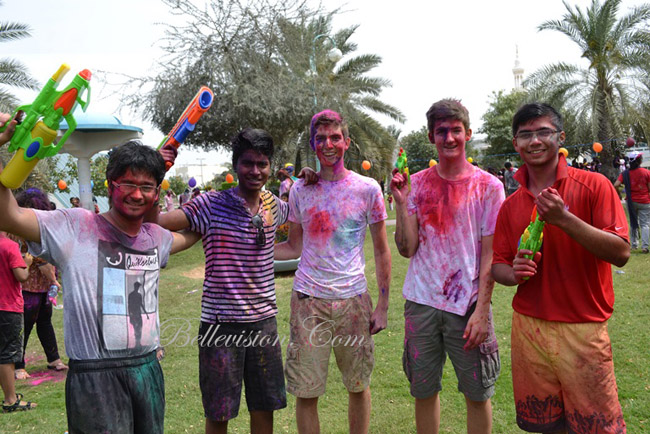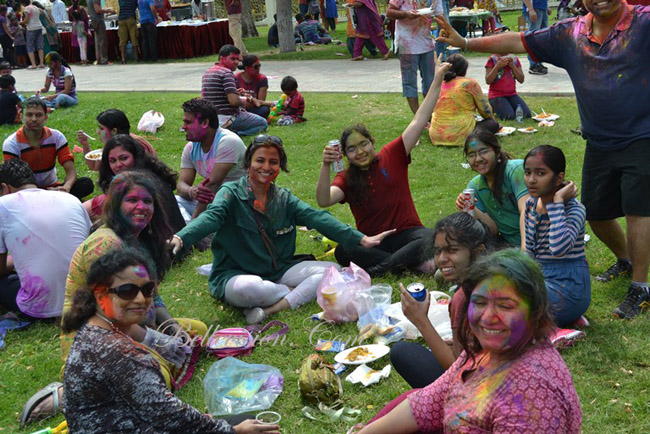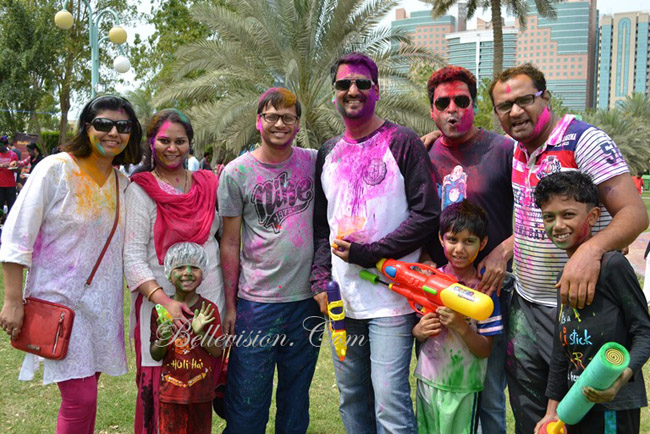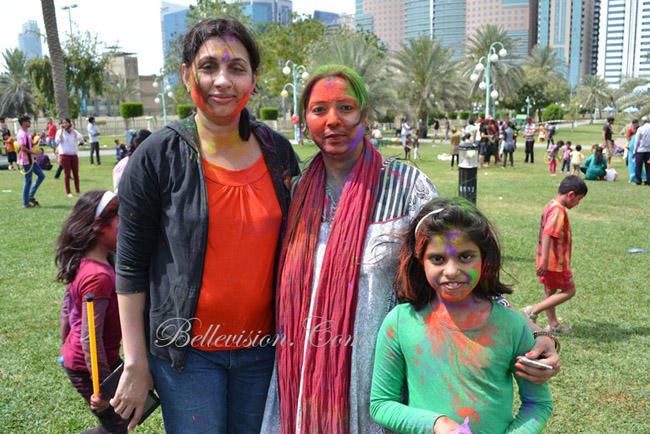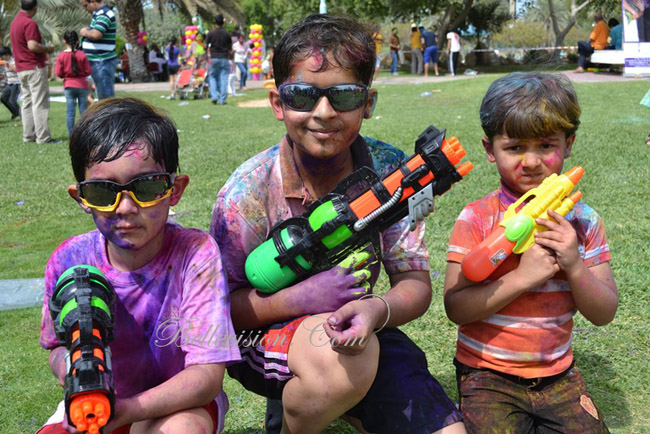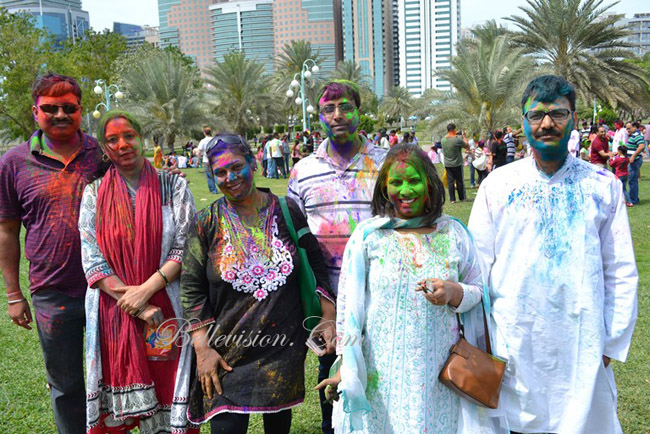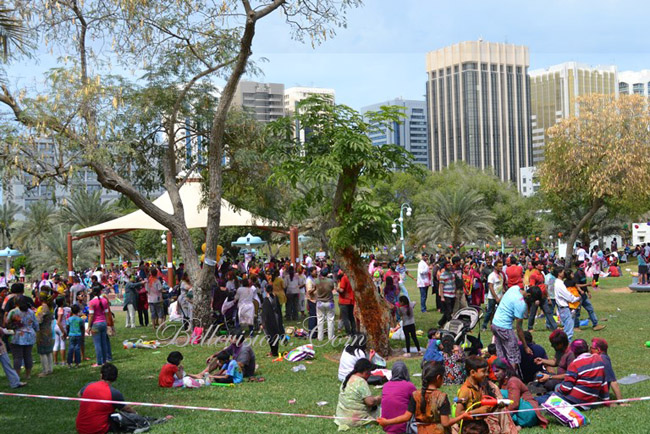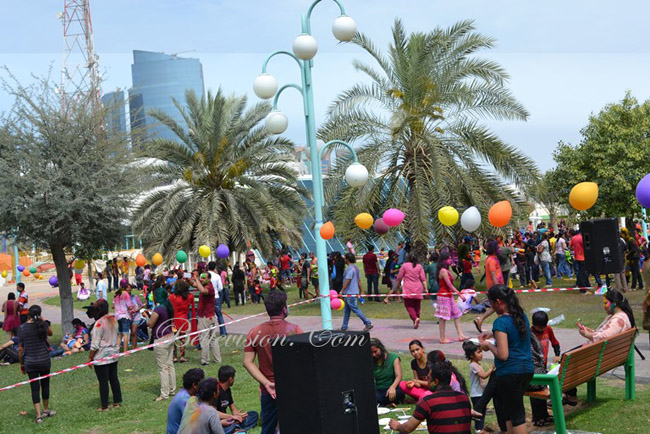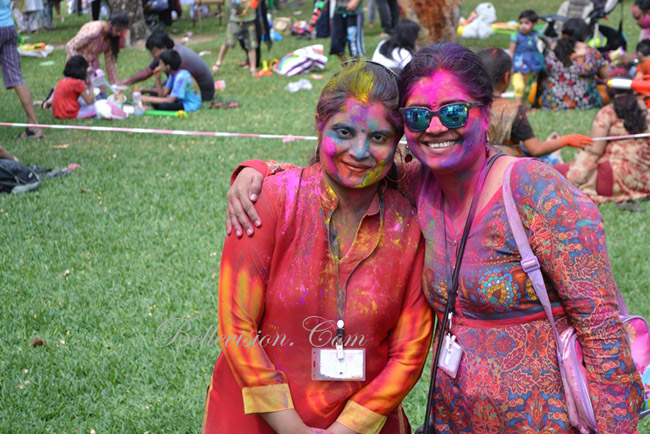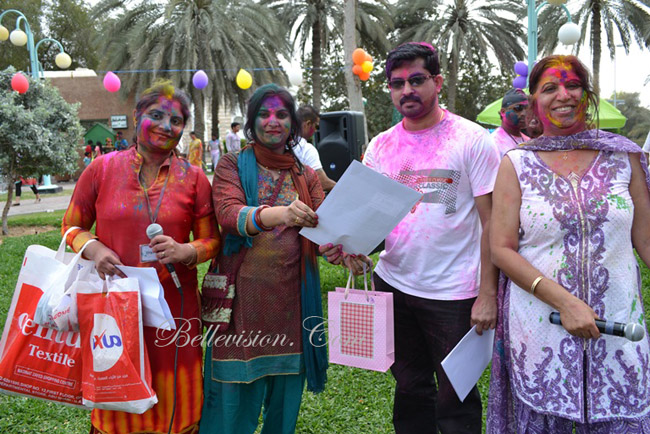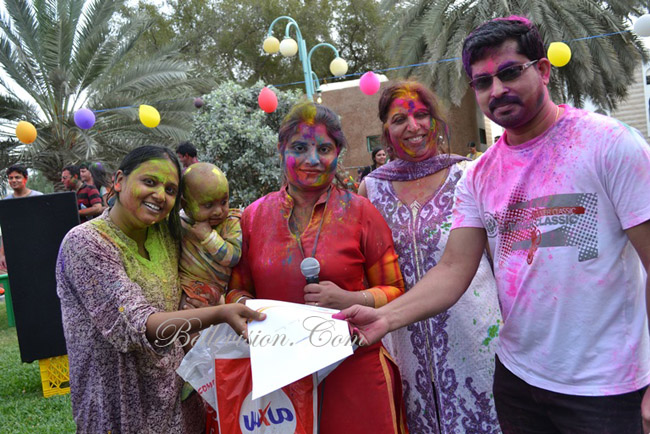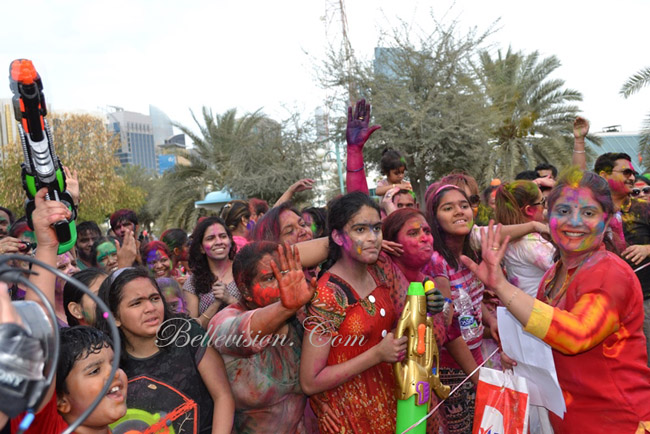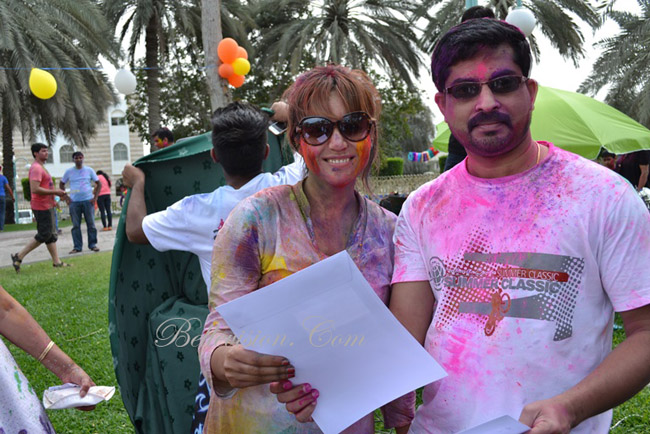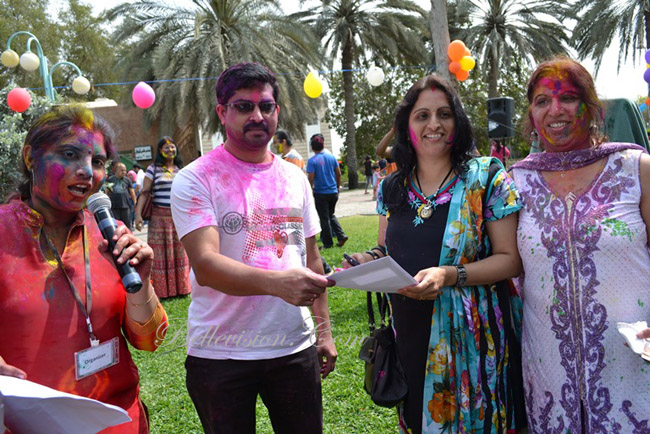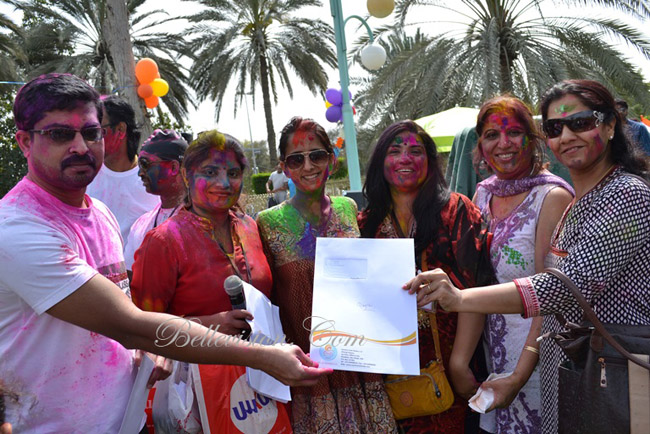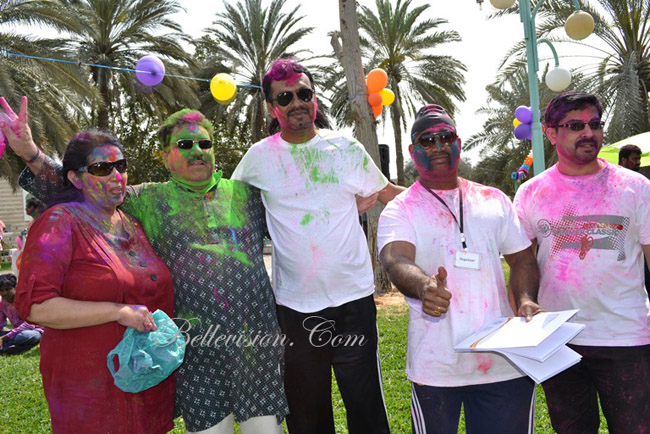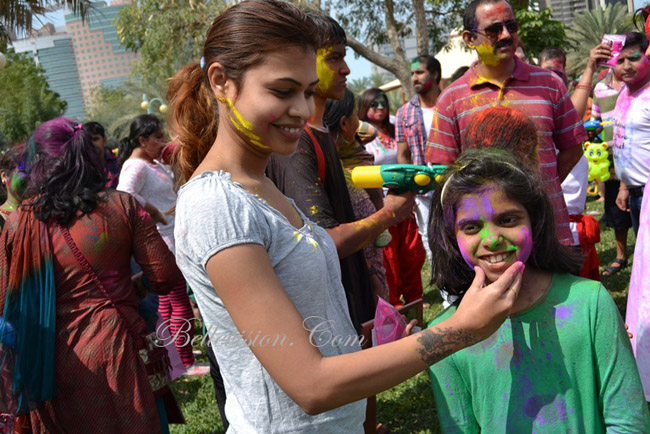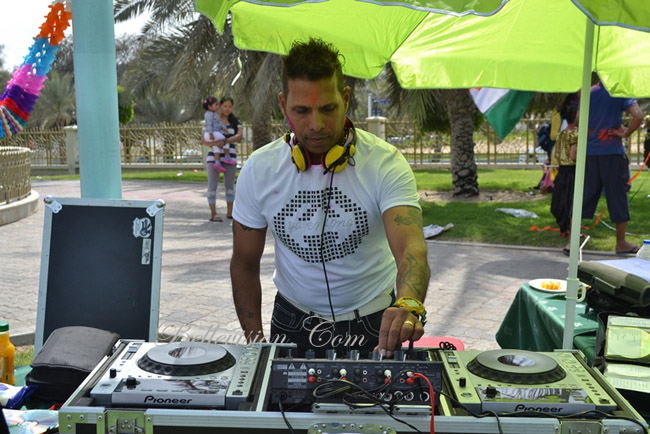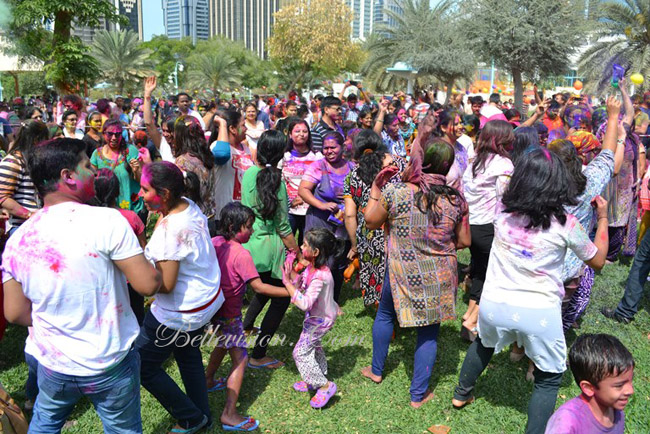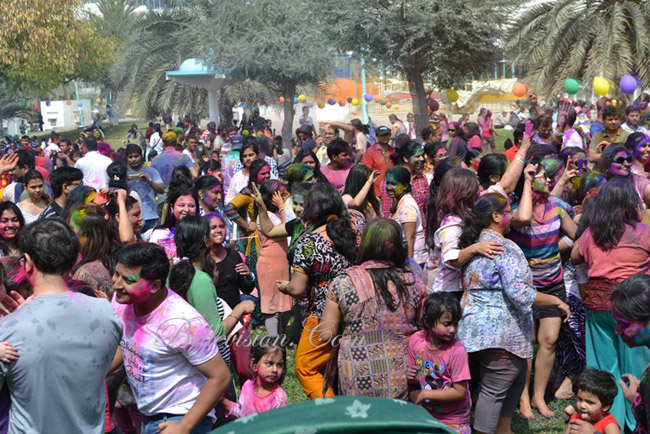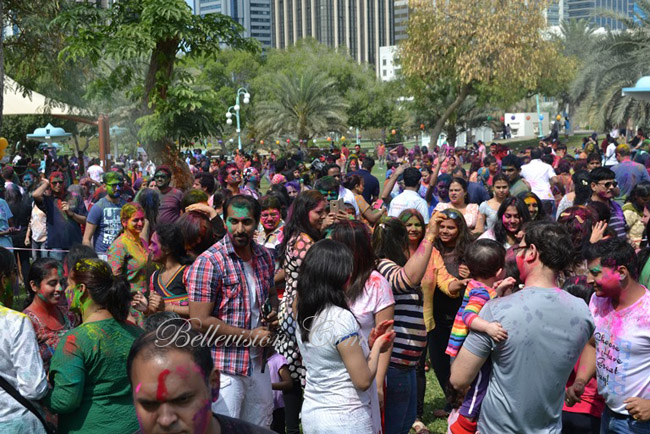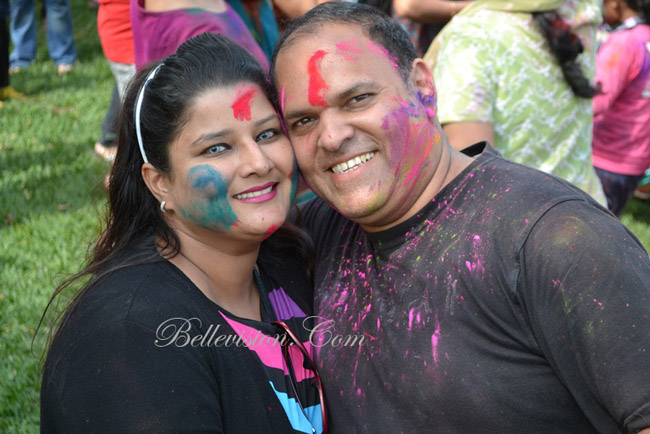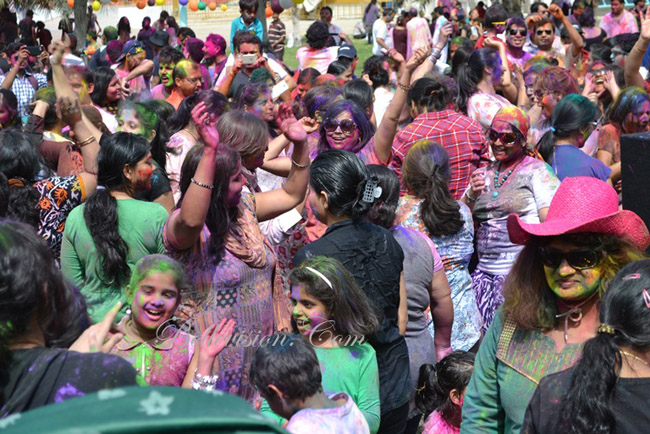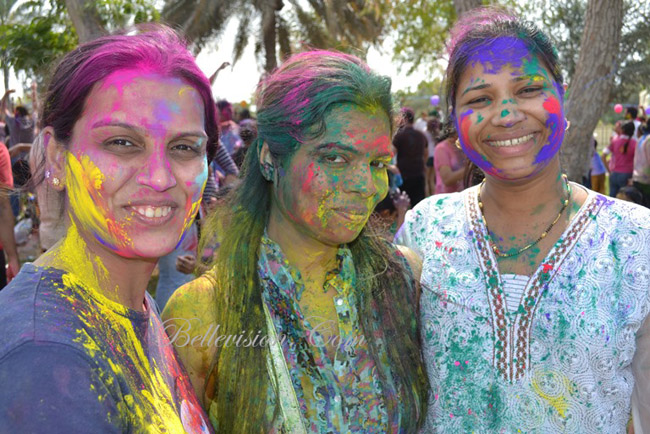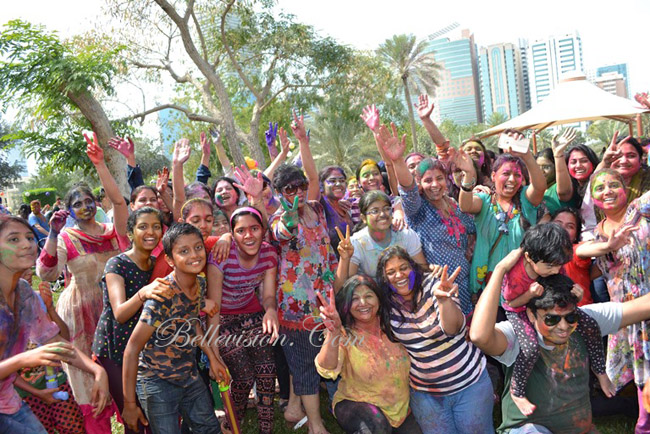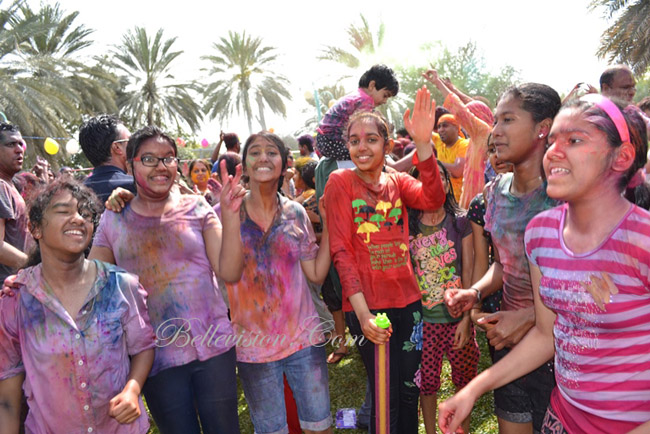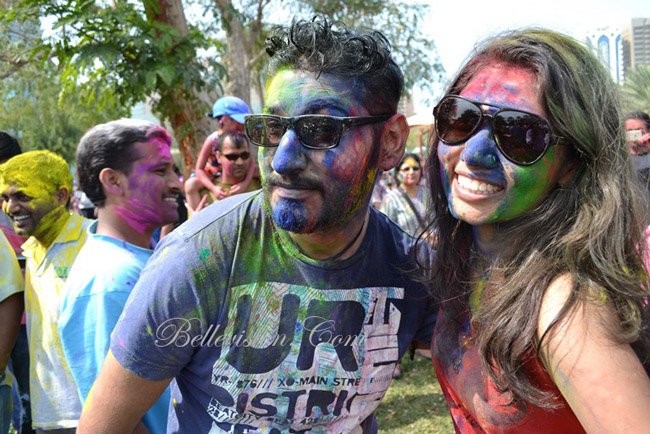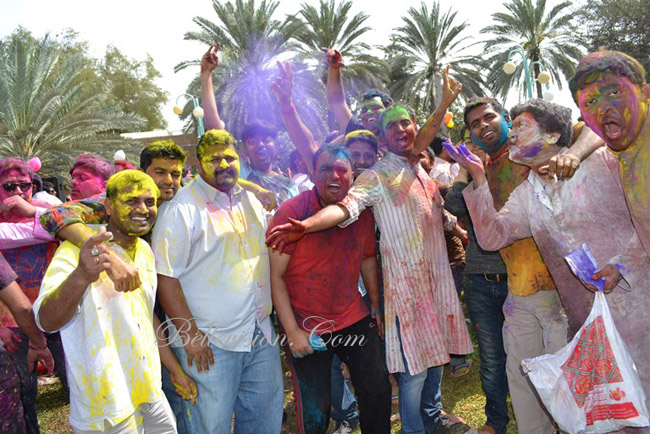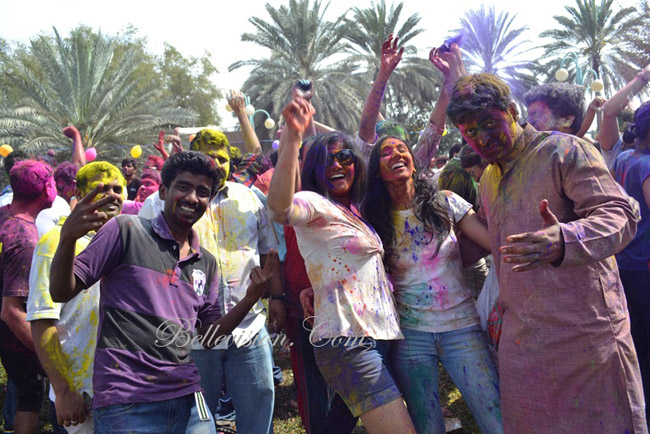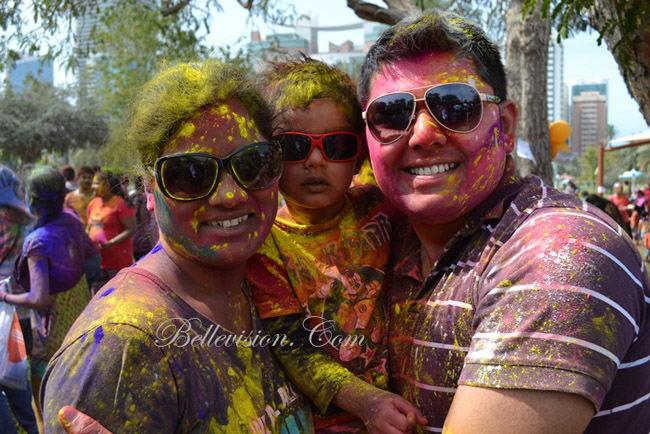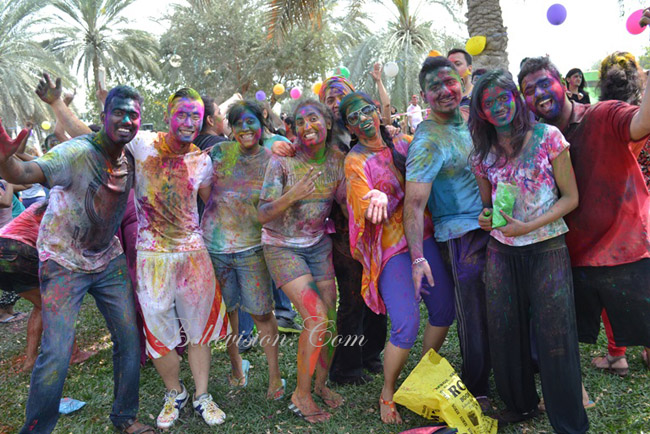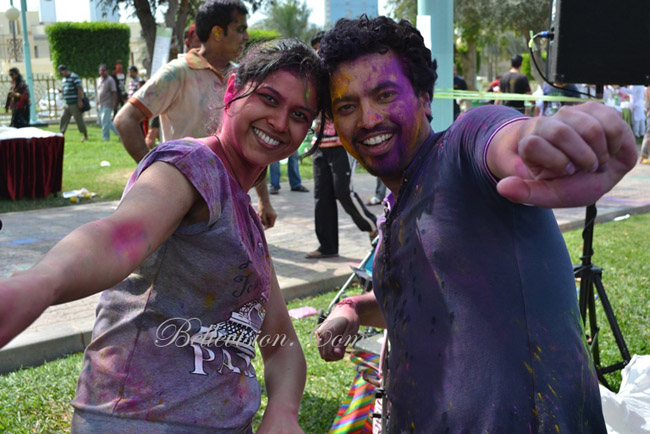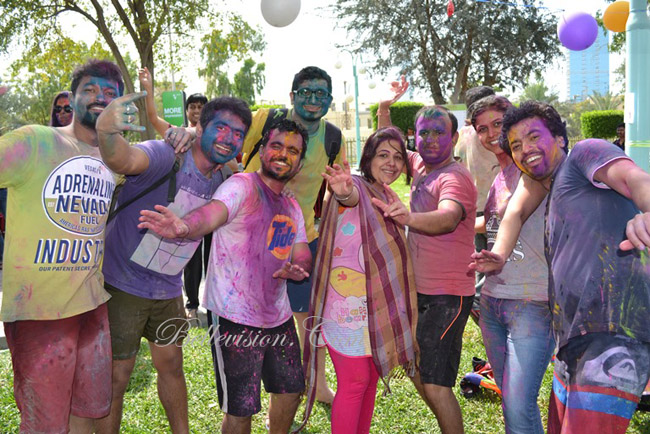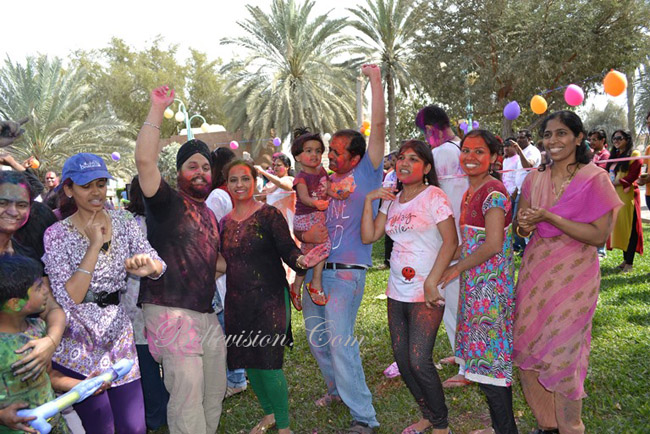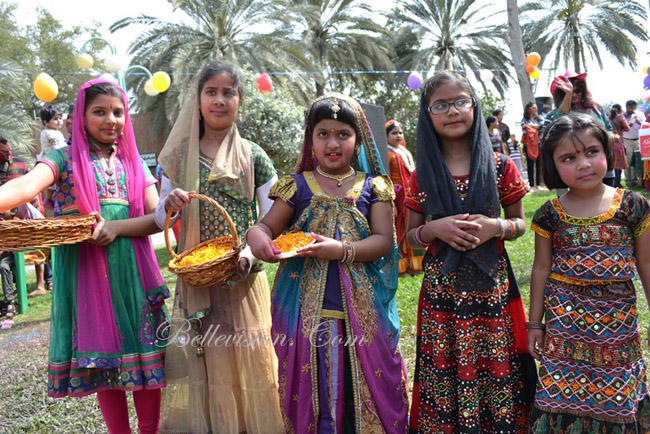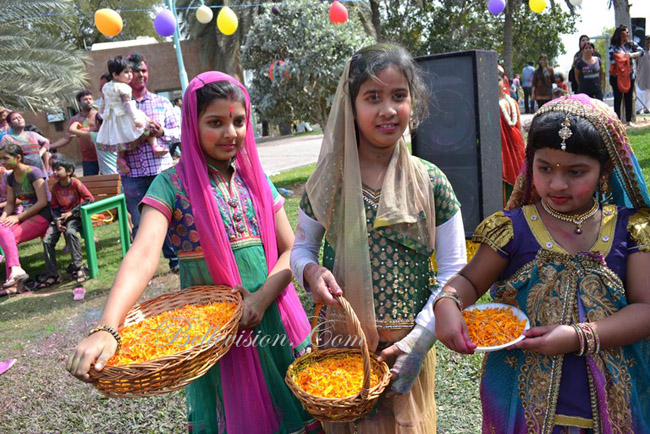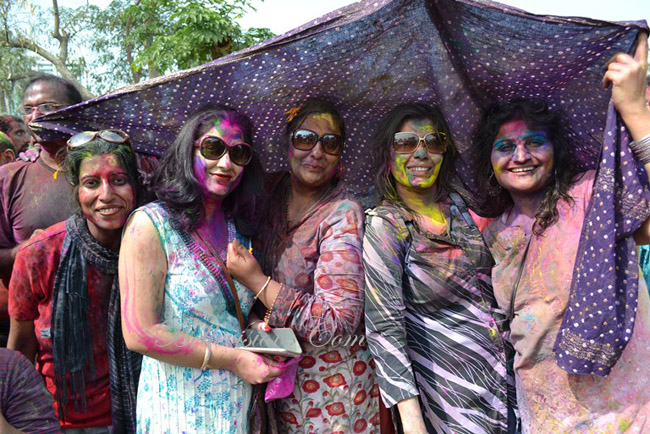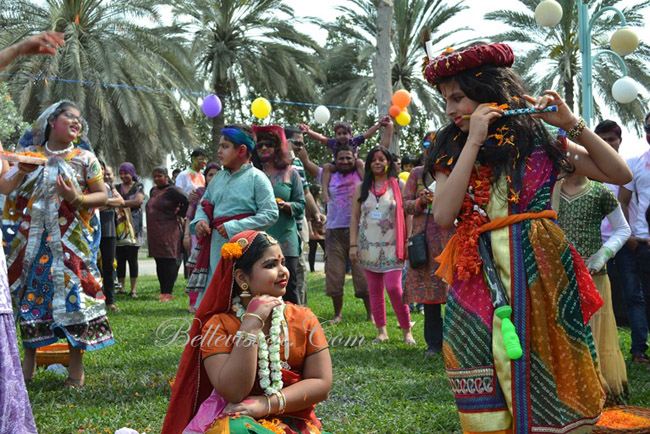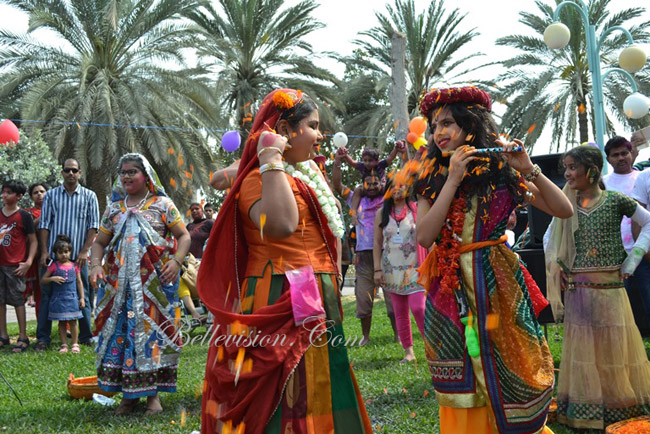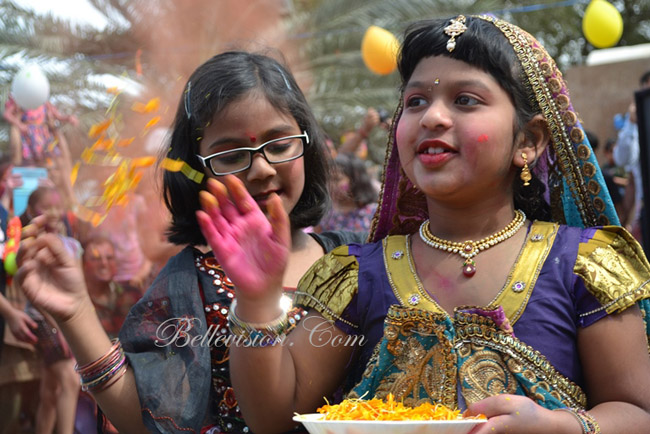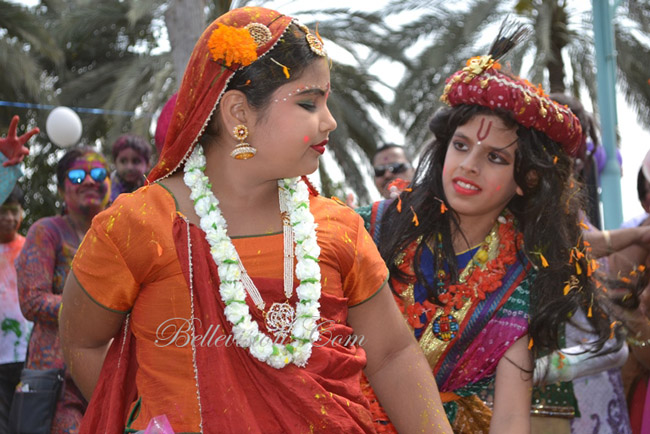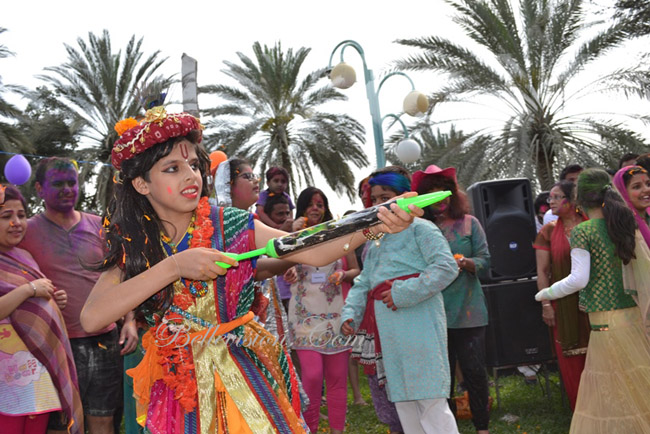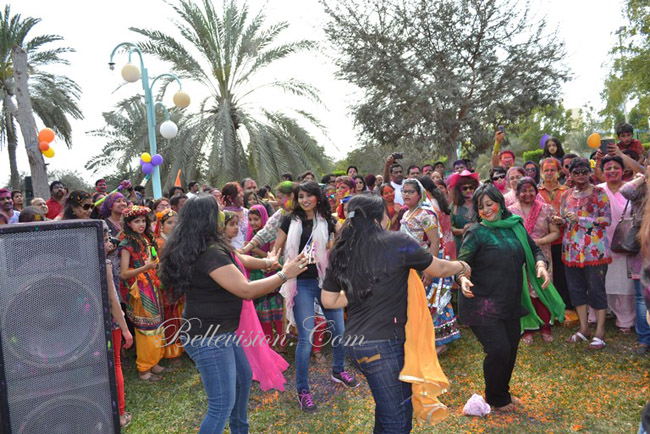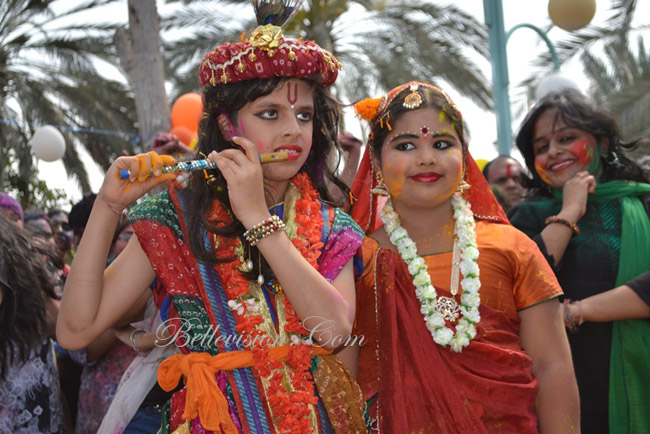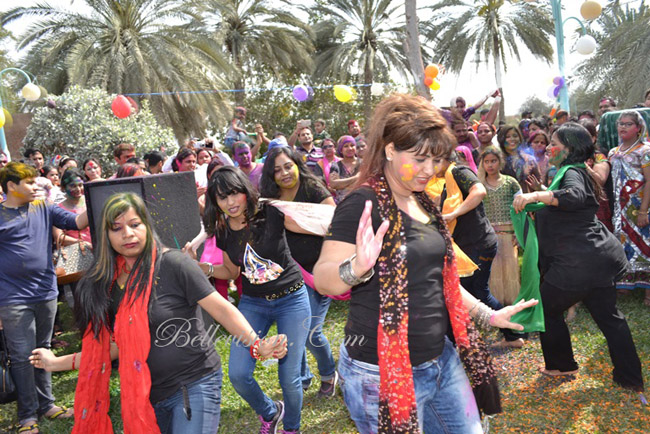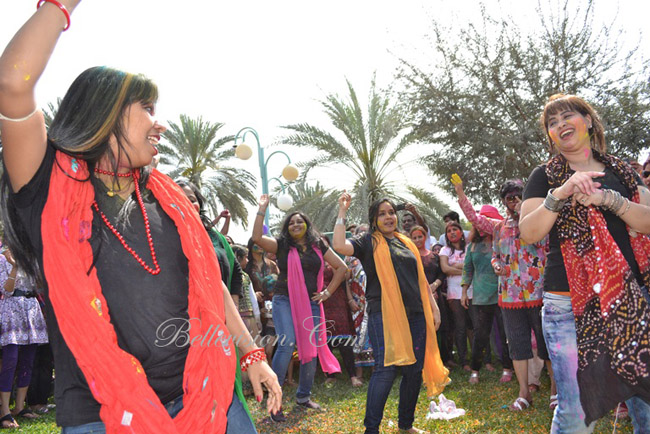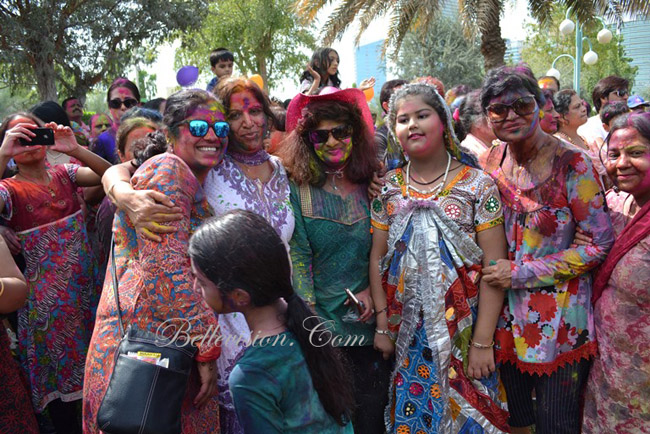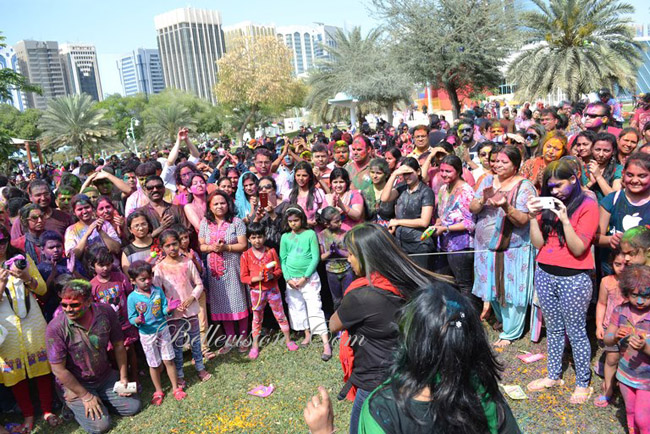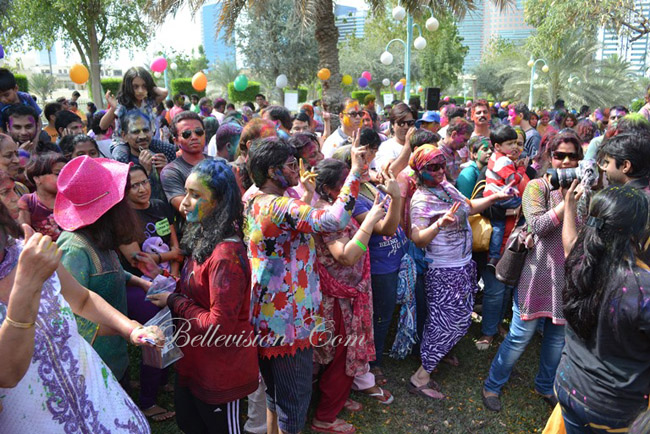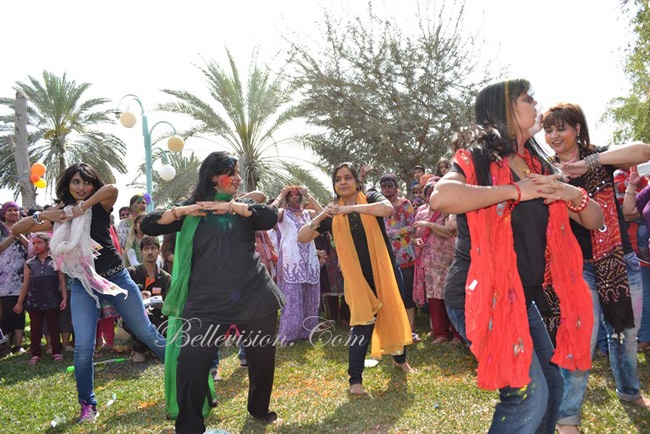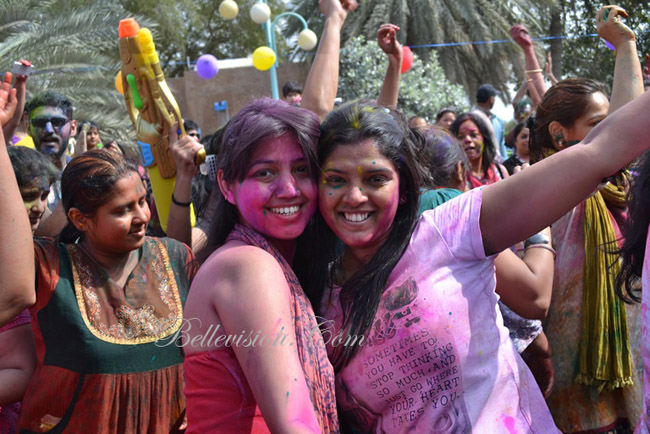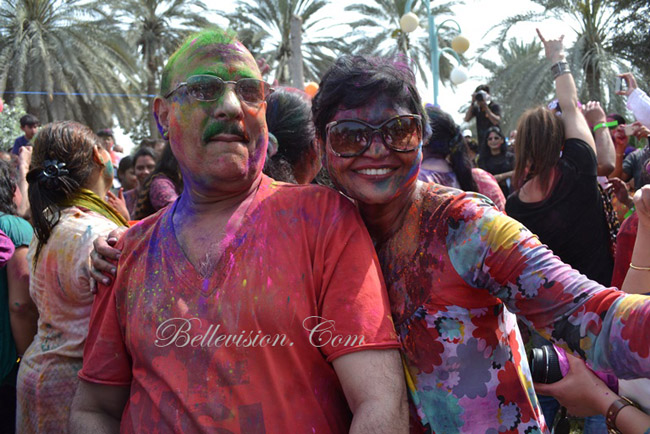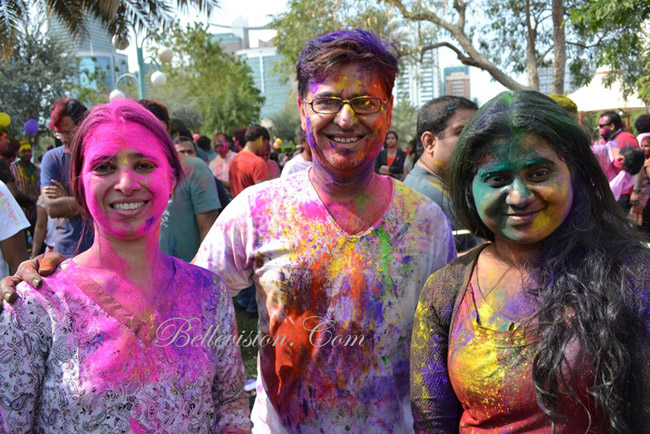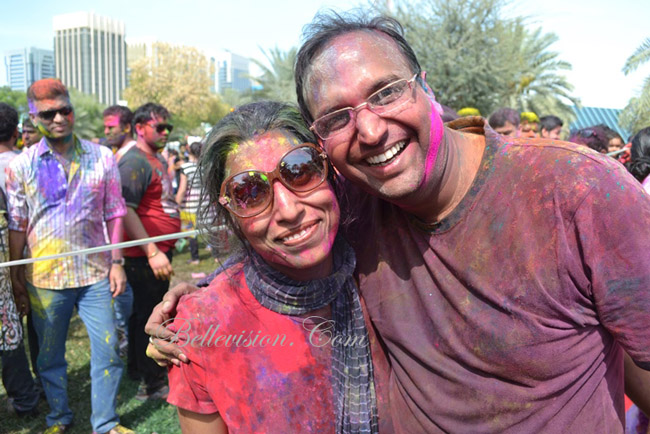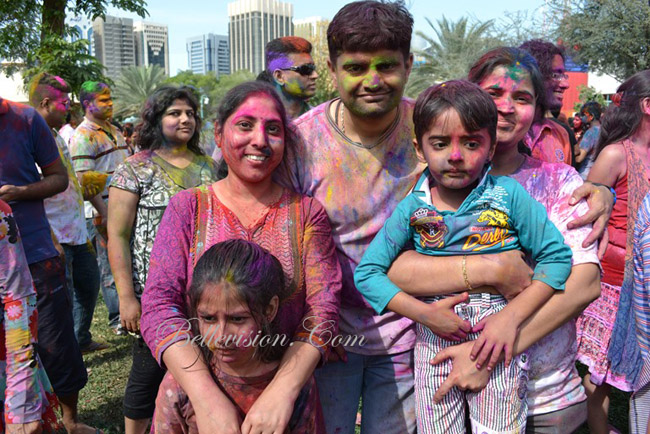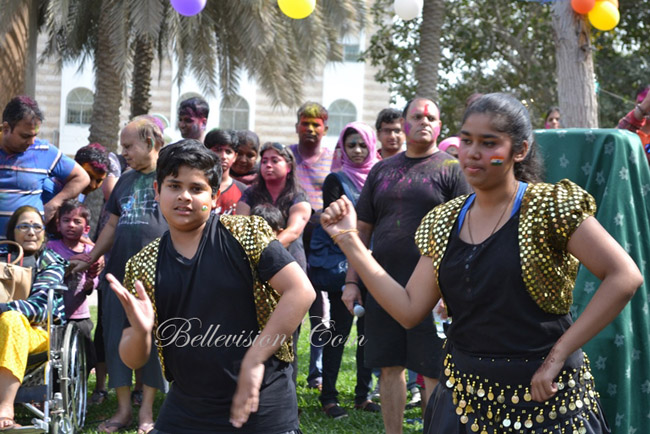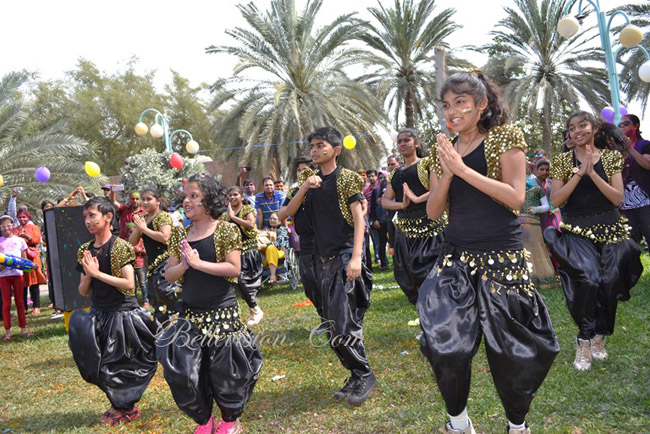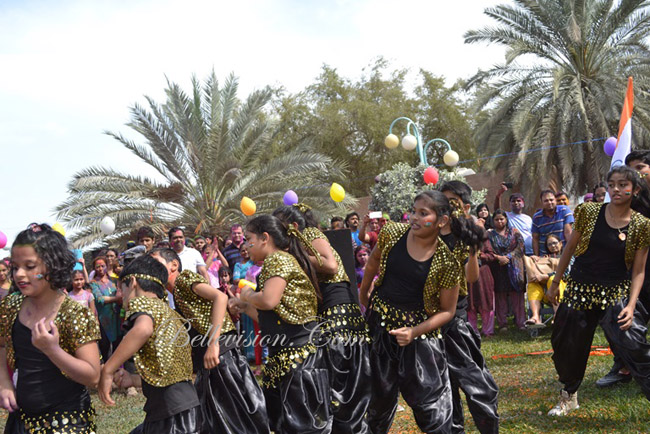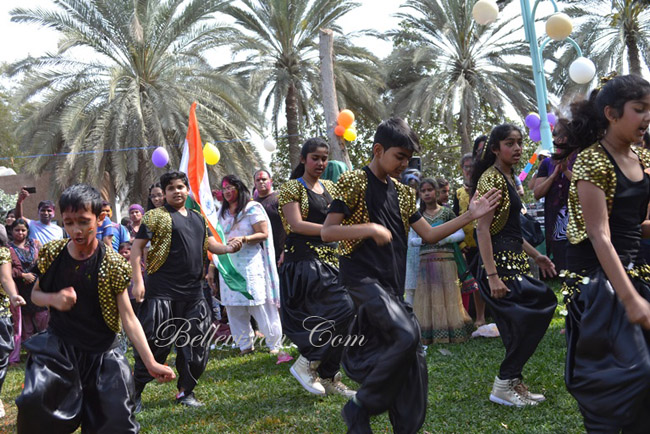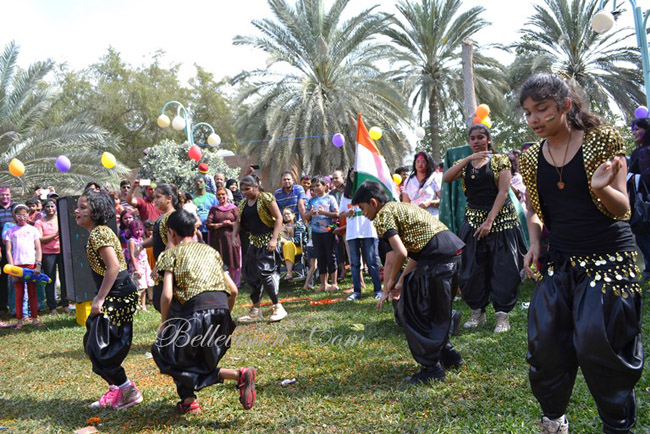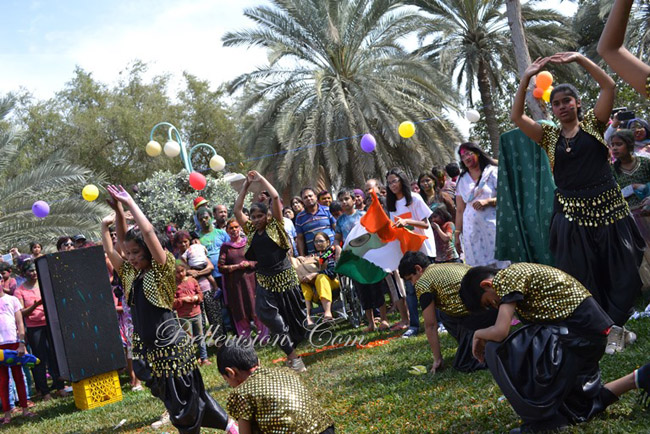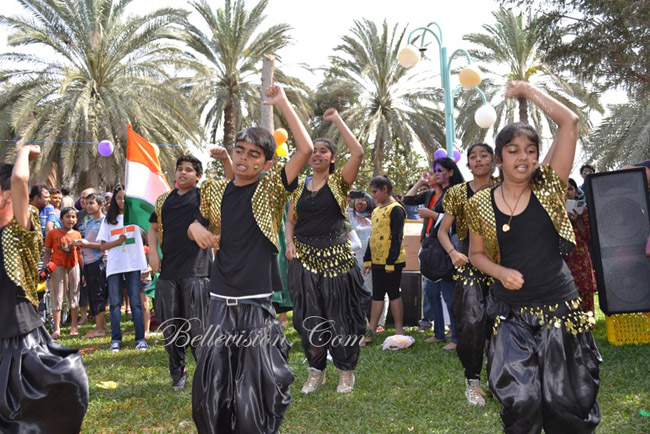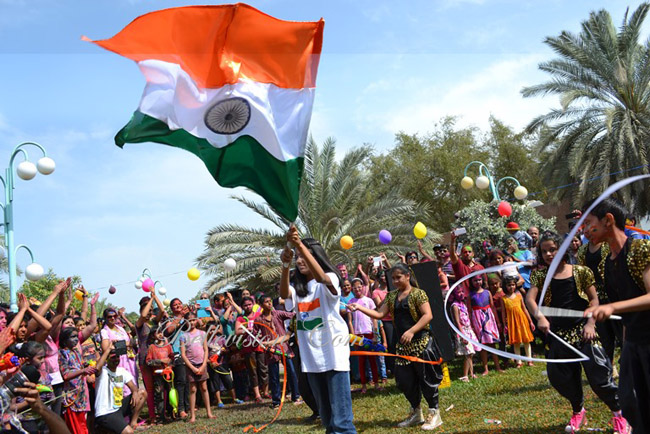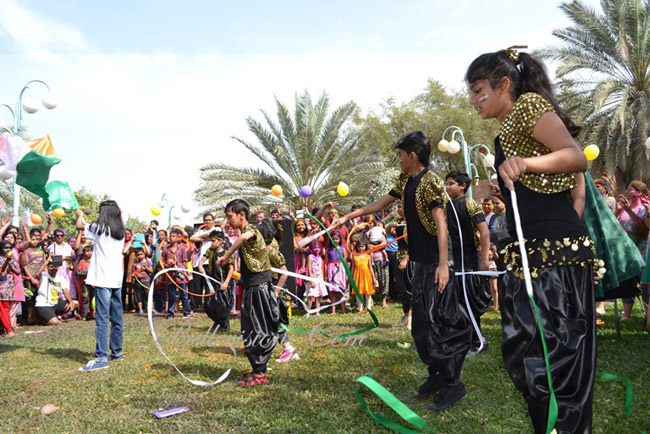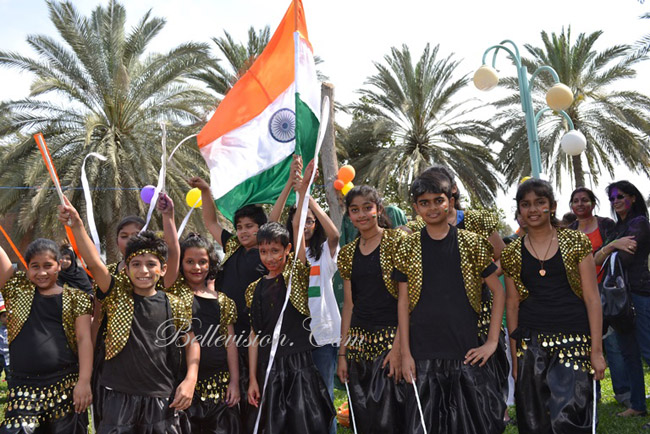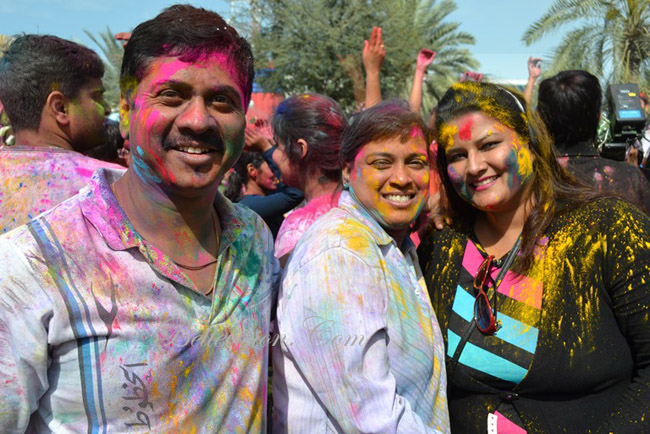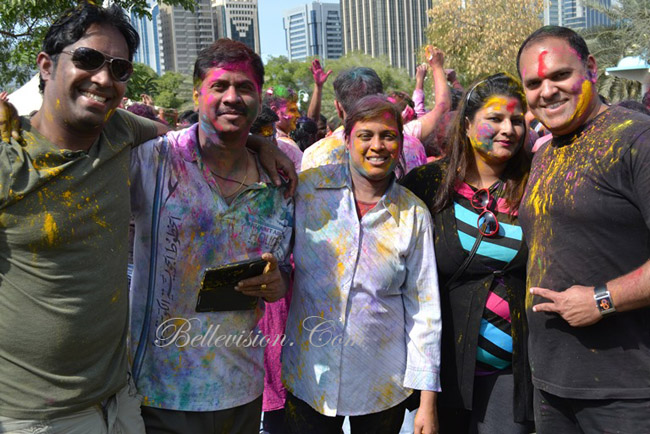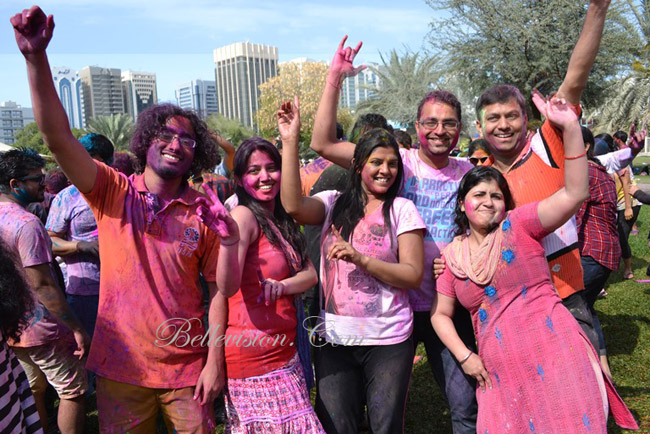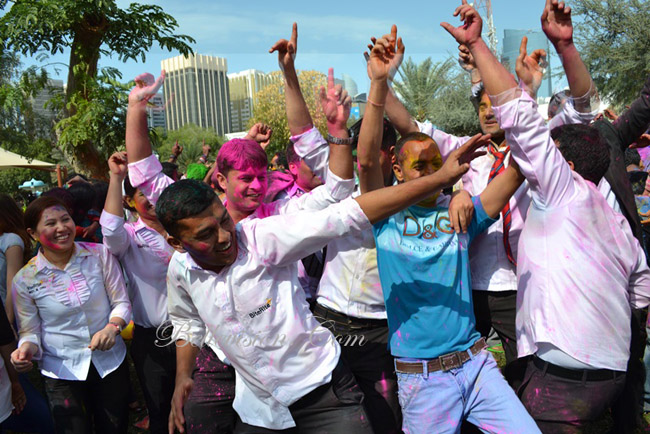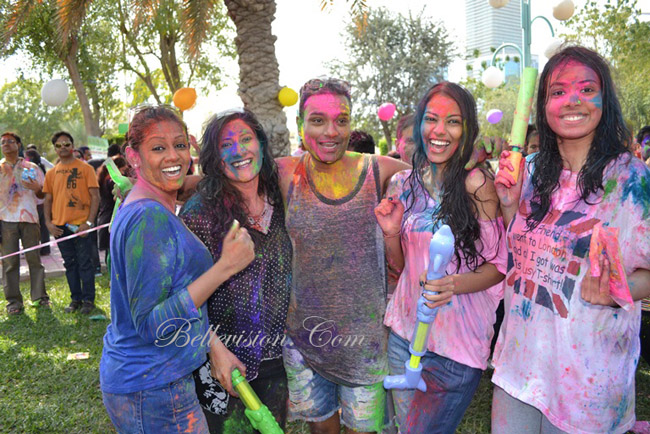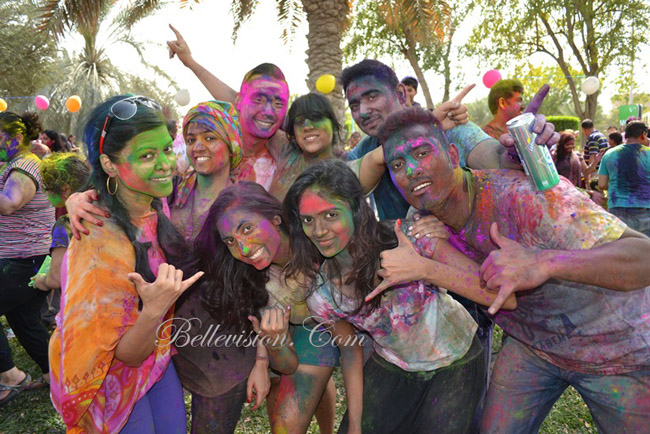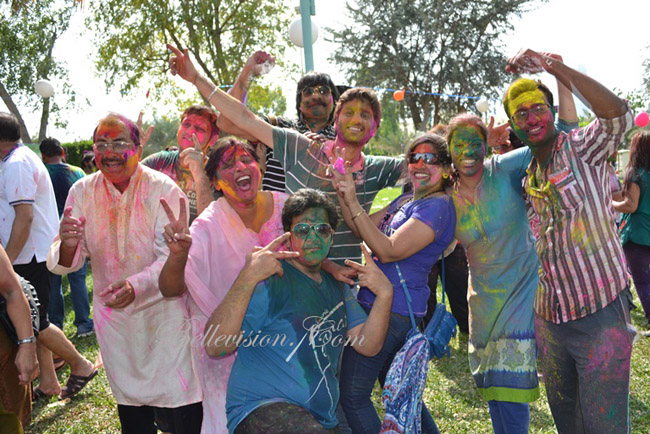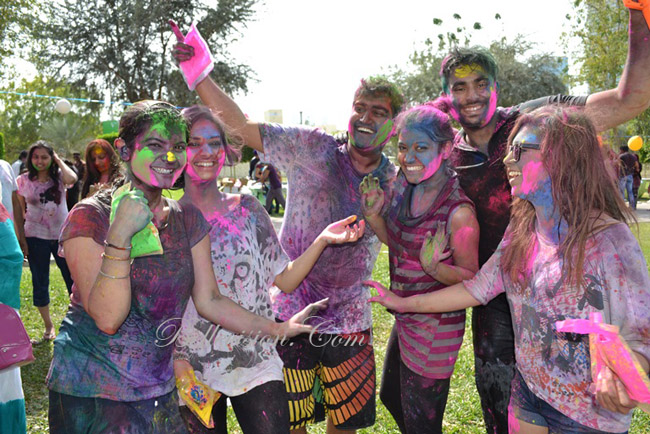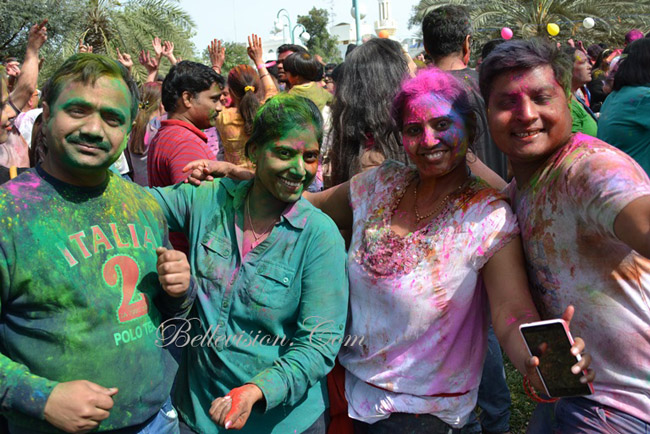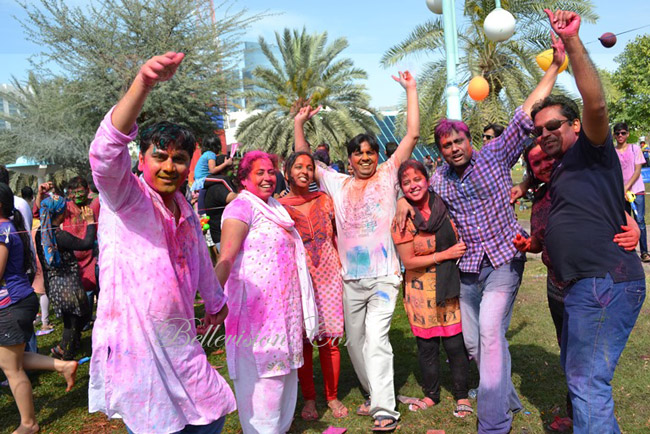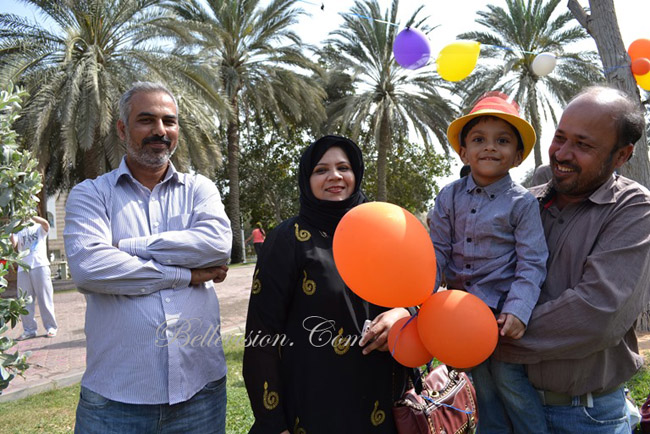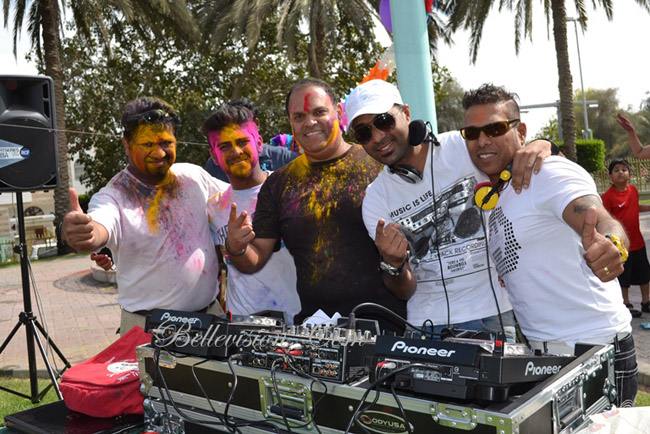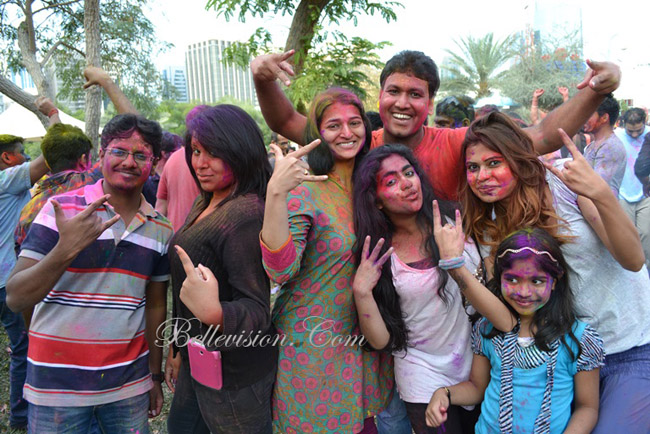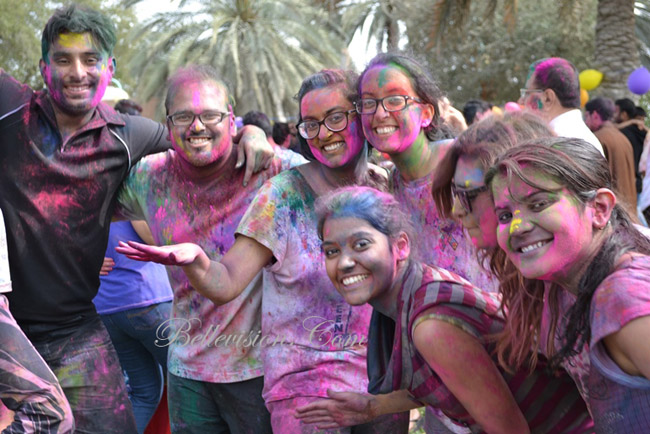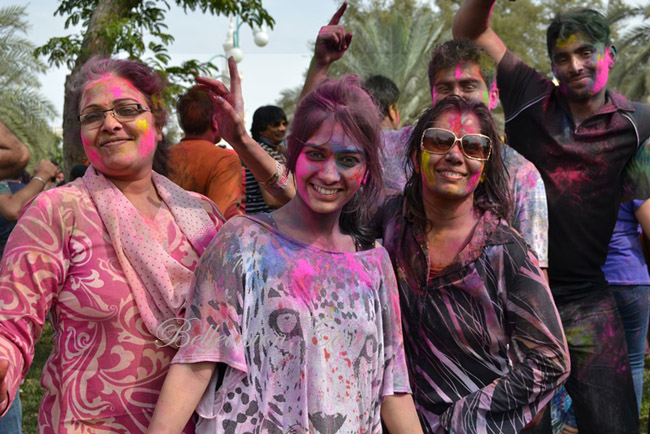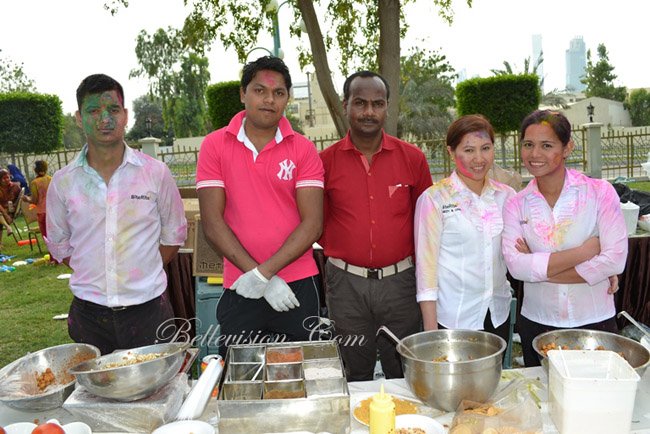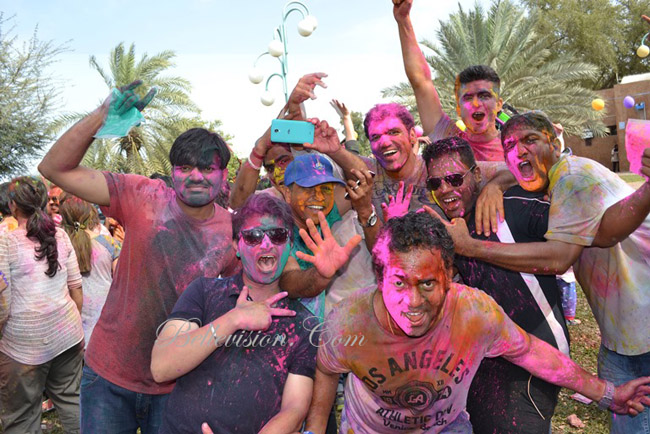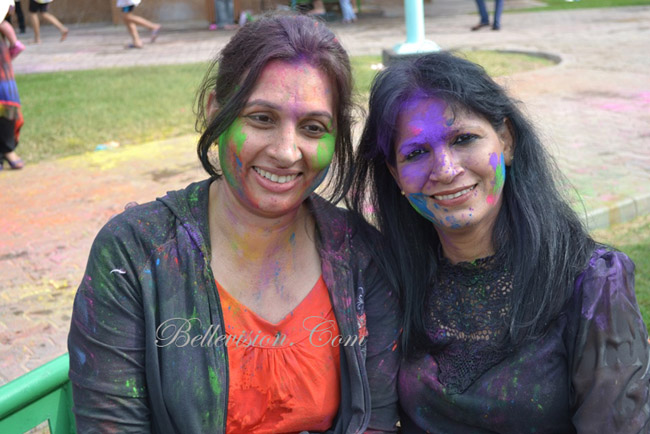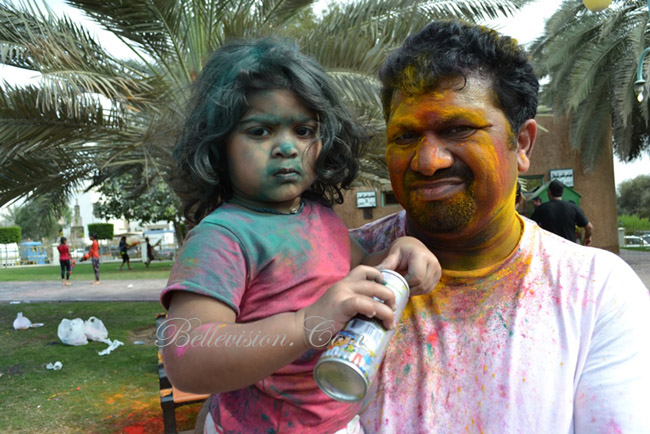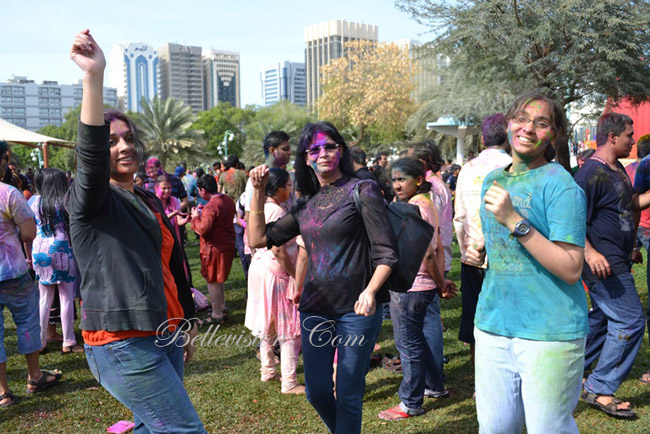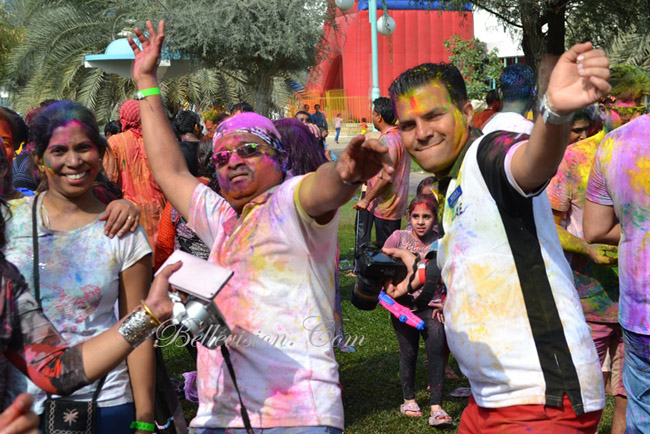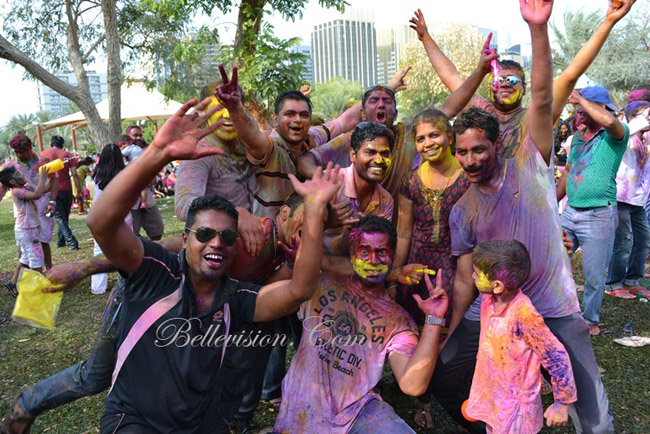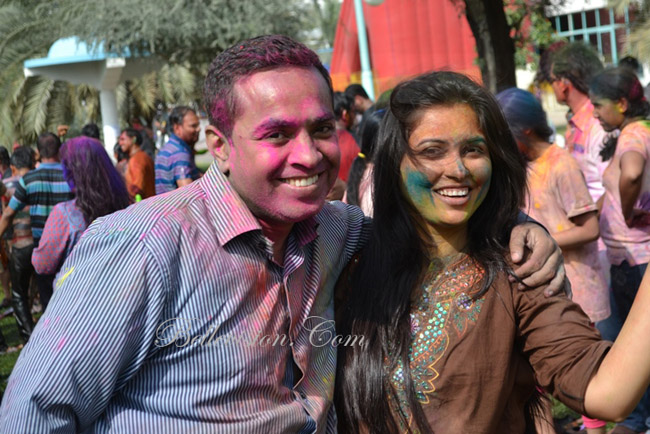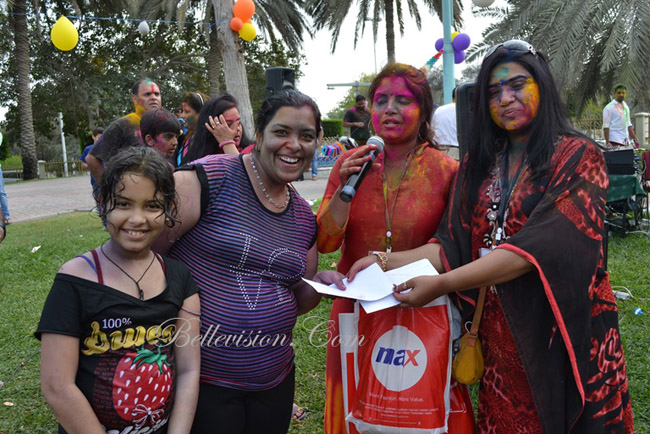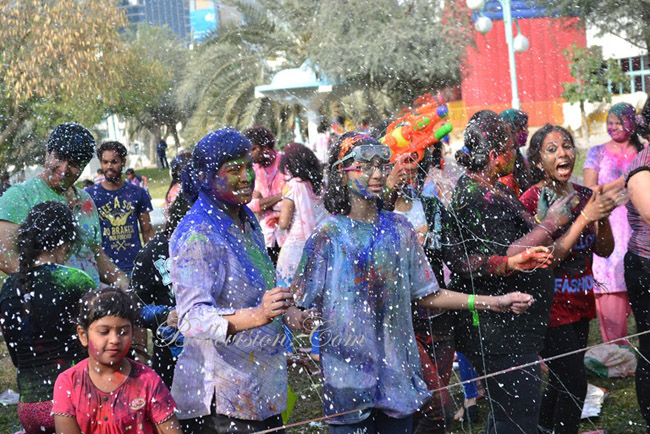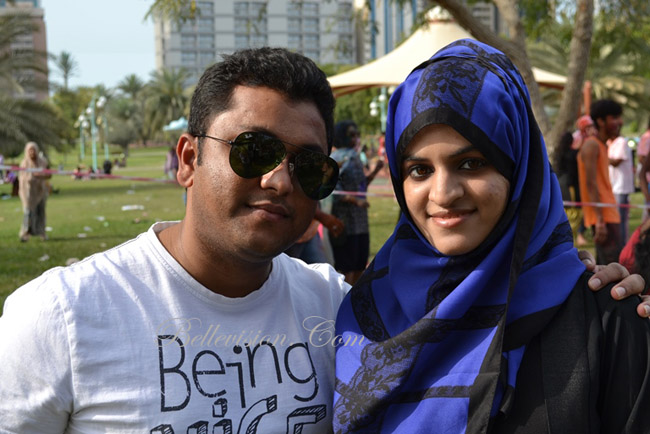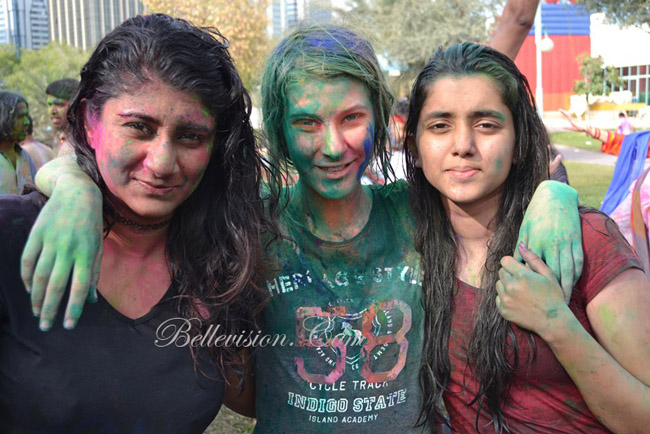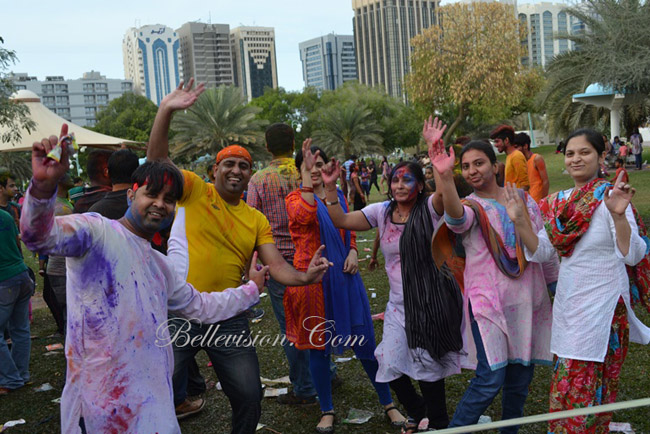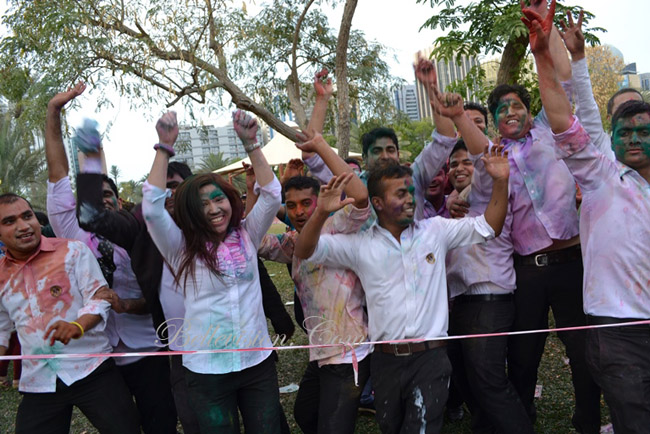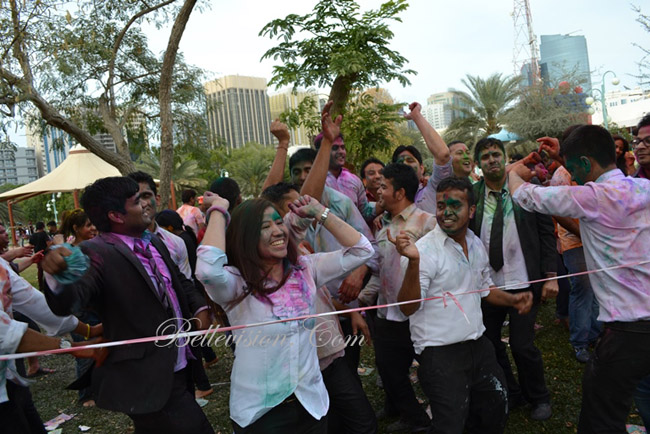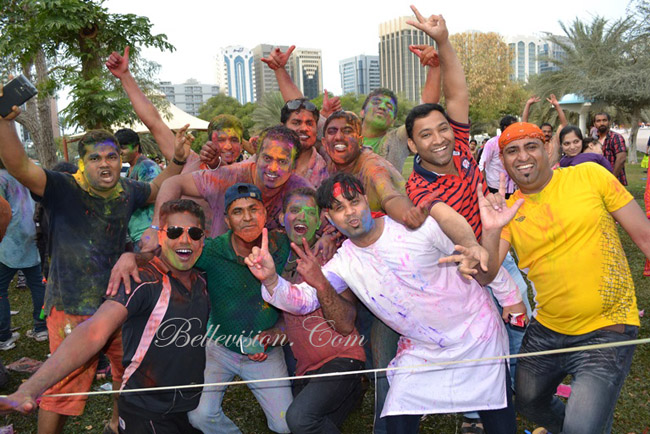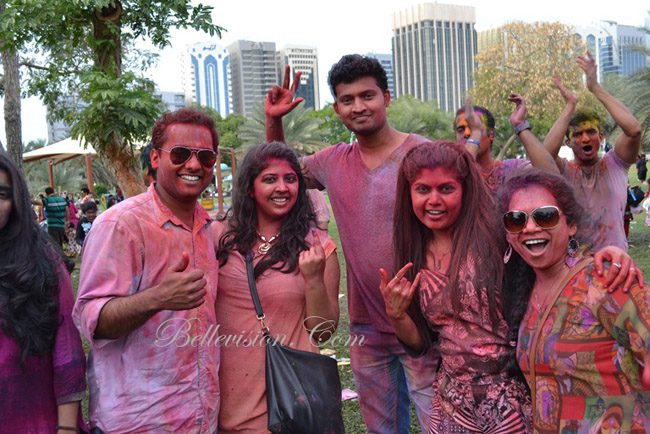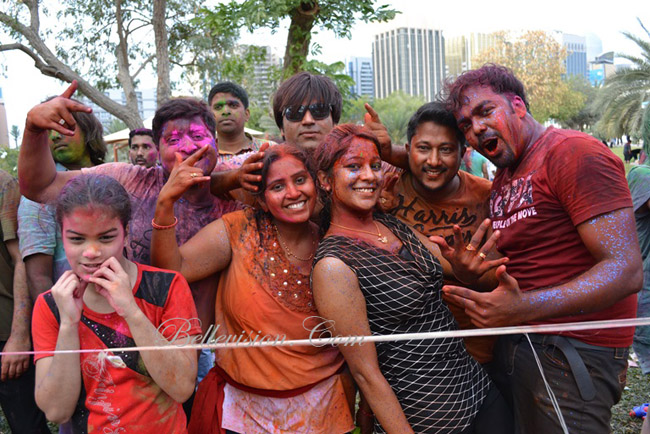 In the Middle East it's a grand celebrations organized every year and especially in Abu Dhabi, U.A.E. where a large number of Indian communities reside and they celebrate every festival with the same spirit and fervor here in U.A.E. This year too one of the premier club of India having strong base in U.A.E. i.e. Country Club Presented Rang Barse 2015 an Event managed by Classico Events, supported by Style Diva group. The event was organised in Vrindavan style in Khalidiya Park. The event was attended by 2500 people. Vrindavan style Skit was performed by children and loved by the audience. DJ Rudy enthralled the crowd along with DJ Melvin & DJ Keps from Dubai. Delicious food was served by Bite Rite, Chappan Bhog, Ghee Rice restaurant & Zaika. There were raffle draws with variety of exciting prizes sponsored by Country Club, Deluxe Century Textile, Blanche Saloon, Vintage Men's SPA, Tamannaah Ethnic, Zoya NZoya & Sims Blossoms.
The young and old and the kids drained in colours danced to the latest Bollywood tunes and special holi numbers had a wonderful time from morning 11am to 4pm. DJ Rudy, DJ Melwin and DJ Keps along with Avita Carvallo kept the crowd dancing throughout the day especially the young and energetic had a wonderful day.
The organizers especially Style Diva trio Johny Mathew, Manisha Pande and Archana Nair had put up a great show and at the end of the show thanked each and every one for the great support by the crowd. They also thanked the media representatives (Bellevision.com and Mangalorean.com) who were present throughout the day covering the entire event and capturing the golden moments.