Monthi Fest Rooted In Farangipet
By John B. Monteiro

Bellevision Media Network


Mangalore, 07 Sep 2014: The churches and Catholics in Tulu Nadu (Mangalore and Udupi dioceses) are celebrate Monthi Fest on 8th September , know it is the day of Nativity – the birth of Mary, Mother of Jesus. But, by far hardly anyone stops to think why it is called Monthi Fest (feast). Some research and inquiries with people who should know leads me to the conclusion that Monthi Fest originated at Farangipet about 250 years ago.
Farangipet is home to an ancient Catholic institution which at various times has been, and still is, a church, friary, monastery and seminary. Located on top of a hillock, on the north bank of Netravathi River, the official name of the place is Monte Mariano – Mount of Mary. The Monthi Fest derives its name, with little corruption, from Monte. It was here that a Goan secular priest, Fr. Joachim Miranda, started this annual feast to coincide with the feast of Nativity of Mary.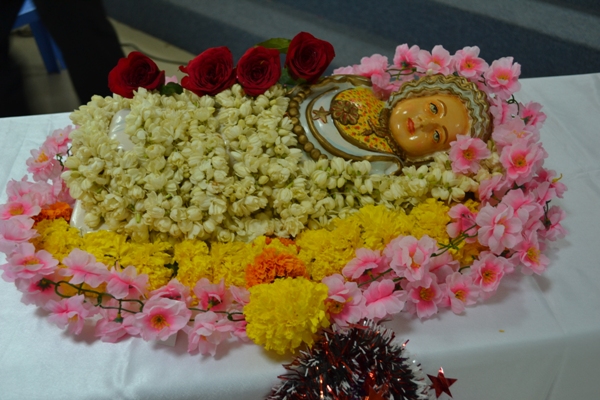 But, Catholics generally are unfamiliar with the Monte Mariano name and call the place Coventh (convent ). They cannot be faulted because even the RTC, based on ancient land records, notes the owner of the plot as Monthu Mary Cuvent Devaru. That is a tribute to the fading history of the place.
What is this history? In 1510, the Portuguese conquered Goa and founded their empire in India. In 1526, some Franciscan priests entered Canara and founded three churches around Mangalore – Lady of Rosary at Bolar, Our Lady of Mercy at Ullal and St. Francis of Assisi at Farangipet. The last name means foreigners' town ( farangi + pet ). Because it was home to Portuguese traders who used the river route to reach, and exit from, there.
Hyder Ali conquered Bednore Kingdom in 1763. During his time, Fr. Miranda was the Parish Priest at Farangipet. He was a man of exceptional holiness. Hyder Ali sought his favour and asked for his prayers for the success of his military campaigns and also made votive offerings in Monte Mariano Church. For his son, Tippu Sultan, Fr. Miranda was a problem. He was aware that the priest and Hyder Ali were good friends and the latter held the former in great regard. Tippu began showing respect for the priest but was determined to capture Catholics and hold them captives in Srirangapatnam. Tippu inquired Fr. Miranda information about British General, Mathew. On his refusal to oblige, Fr. Miranda was banished to Tellichery. Incidentally, while Tippu destroyed all churches in Canara, he spared Monte Mariano in deference to his father's friendship with Fr. Miranda.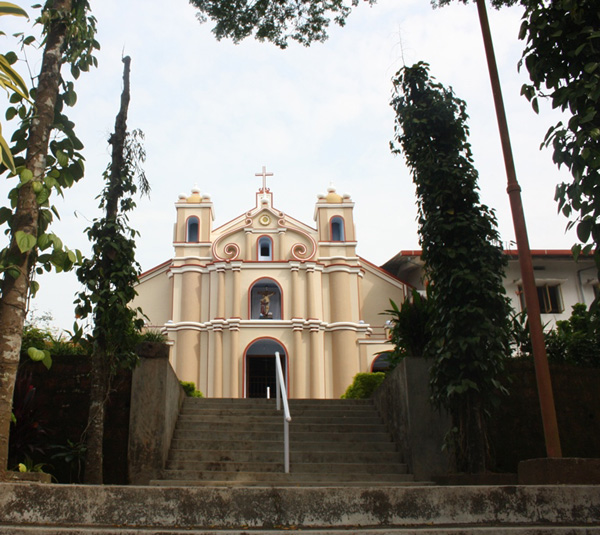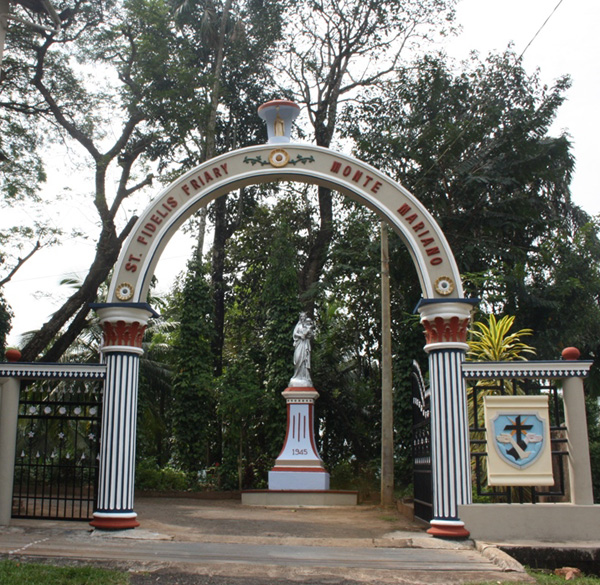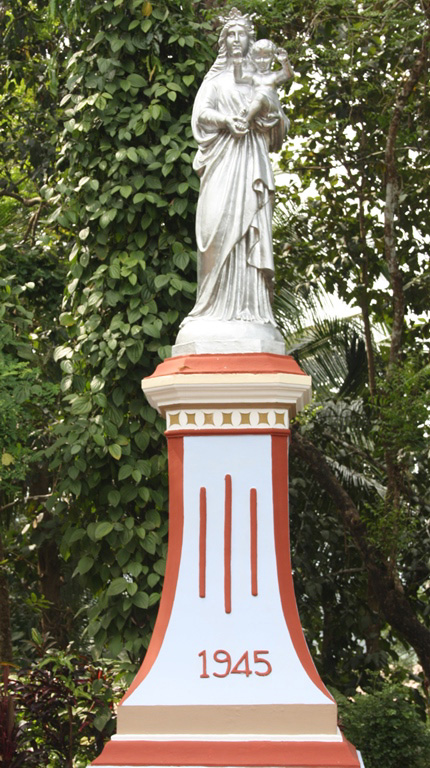 That is the Fr. Miranda who started the Monthi Fest. It is one of the three designated major feasts of Mangalore Diocese – the others being Feast of St. Lawrence at Karkala and Lady of Pompie at Urva. Until a few decades ago, Monthi Fest was celebrated on a grand scale at Monte Mariano, with surrounding parishes participating. Large number of devotees from Mangalore, including tile manufacturers and coffee planters, footed it out to Farangipet for the feast. All this is faded memory now and so is the origin of Monthi Fest.
Anna, mother of Mary, was barren till she was very old. So, her first child is considered to be a journey from barrenness to first fruit. That is the rationale of celebrating Nativity also as harvest or new corn festival.
The matured bunches of paddy corn on stalk are brought to the church, blessed and offered to the congregation. A special prayer recited at the blessing reads: "Bless these new fruits in your blessed name… Grant health of body and soul to those who receive these new fruits in your blessed name". There are also the thanksgiving prayers for the first fruit and seeking favour of good produce of the land as also besieging protection from danger and saving from misery, including starvation.
The blessed bunches of new corn are taken to every home and is partaken with prayers and devotion. The de-husked corn is powdered and mixed with milk or a special dish made out of coconut milk and rice batter – a sort of kheer or payasam. At least nine vegetables are cooked.
The most impressive part of Nativity is the novena that precedes the feast – nine days of devotion involving offering of flowers to Mary by children. The image of infant Mary is placed on a table and devotees approach it and offer flowers from their trays even as hymns are sung.