Shirthady William Pinto: A Crusader for the cause of Agricultural Tenants and a Popular Social A
By Dr. Eugene DSouza, Moodubelle

Bellevision Media Network


Udupi, 30 October 2011: Shirthady William Pinto has been a well-known personality not only in the undivided district of Dakshina Kannada but also in other parts of the Karnataka State. As a legal expert, advisor and counsellor, forceful orator, promoter of the cause of the downtrodden and oppressed, especially the tiller of the land he has already made a mark as a crusader of agricultural tenants and a popular social activist. Humility and down to earth approach has been the hallmarks of his personality that has endeared to all those people either in high places or the masses with whom he came in contact.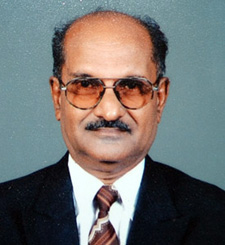 The contribution of Shirthady William Pinto in making the common people aware of their rights and explaining the various laws affecting their day to day lives in simple and understandable language through books, articles in various papers and magazines and through talks on Akashvaani, lectures in seminars and workshops and speeches in public meetings has been greatly appreciated by one and all. Acknowledging his service to the society, Shirthady William Pinto has been honoured and felicitated by various organisations and associations, the most prestigious being the 'Rajyotsava Prashasthi'(2004) conferred on him by the Karnataka Government on November 1, 2004.
Though Shirthady William Pinto, presently 73 years of age, has climbed the ladder of success and achievements, his journey to this position has been a difficult one, especially the initial years of his life as a student. However, determination, will power, foresight and inner qualities of William saw him through the difficult phase of his life and set him on the path of an illustrious legal career and social activism that made him n household name in the undivided district of Dakshina Kannada and later in the twin districts of Udupi and Dakshina Kannada.
Born on March 27, 1939 as the second among two sons of late Raymond and Mary Magdalene Pinto in the remote village of Shirthady in Karkala taluk, William had his initial education till eighth standard in the Holy Angels Higher Primary School at Shirthady. As the economic condition of the family was precarious as any other normal families at that time, people in the village advised William's parents that they should send him either to Mumbai or Mangalore or even the coffee estates beyond the Western Ghats so that he could earn some living and also support the family. However, knowing the strong desire of William for further studies, his parents would silence their 'advisors' by saying that they could afford his education up to eighth standard and William himself would find ways to study further.
With a strong determination in heart and dreams in his mind, William enrolled himself in the Jain High School at Moodbidri and completed SSLC in 1956 walking all the way from his village to Moodbidri covering a distance of 6 miles on foot.
After crossing the milestone in the educational journey, considered to be a passport for employment at that time, William, though had an ambition to study further in college, had to remain at home due to financial constraints. Meanwhile, rather than going to big cities or towns for employment and getting lost in the grind of earning the livelihood, keeping alive his options for further education, William began to search for some means of earning in his own village.
As he was desperate to get some kind of gainful work, William got an opportunity to earn some money when his Kannada teacher in the higher primary school, P. Krishna Rao who was running the Adult Education Programme in the village asked William to mobilise the adults above the age of 18 years in the village and teach them in the community hall for which he would be paid Rs.10 per month out of Rs.20 that Krishna Rao received from the Government grants, the remaining Rs. 10 being used for books and other teaching aids.
The offer of his former teacher could not be resisted by William who willingly agreed to join his Adult Education mission. Rather than spending the amount that he received for his work in the Adult Education Programme, William opened Post Office savings account and deposited regularly his earning of Rs.10 per month that accumulated to Rs.120 at the end of the year.
William credits his journey through the college education to late Dr. Gururaj Bhat who was his English teacher in the Jain High School, Moodbidri. According to William, Gururaj Bhat, who later acquired MA degree in the subject of History as an external student of the Banaras Hindu University had joined the MGM College, Udupi as a lecturer. Once he happened to meet William and enquired as to what he was doing. When William informed him that he was helping his school teacher Krishna Rao in running the Adult Education Programme, Gururaj Bhat asked him whether he was interested in college education. When William answered in the affirmative, but was hesitant as to where he could join the college, Gururaj Bhat suggested that he would help him in getting admission in the MGM College where he was teaching and also would make some arrangement for his boarding and lodging.
With the promise of support from his teacher, Gururaj Bhat, withdrawing Rs.120 from his savings account from the Post Office, William headed to Udupi and got admission in the MGM College for the PUC class in 1958. For a week or so Gururaj Bhat provided William food and shelter.
Realising that William required some kind of long term support in the unfamiliar surroundings of the city of Udupi, that too from a Christian family, Gururaj Bhat along with William approached Roque Fernandes, father of Oscar Fernandes, who had retired as the headmaster of the Board High School, Udupi. William says that the words that were uttered by Roque Fernandes still remind him the greatness of both Roque Fernandes and Gururaj Bhat. When Gururaj Bhat asked Roque Fernandes to help out William, the latter said, "Gururaj Bhat, it should have been a Christian like me who should have brought a fellow Christian like William to you for help, but it is you who is a Brahmin have brought a Christian student to another Christian seeking help..." Roque Fernandes assured Gururaj Bhat that he would support William in whatever manner he could.
Being assured of support, William managed to get a room on rent near the present District Court complex. Meanwhile, Roque Fernandes arranged Loan Scholarship for William from the Manipal Academy of General Education covering tuition and all other special fees. Being a brilliant student, William could avail the Loan Scholarship throughout the period of his higher education right through BA and later LLB as well. William said with a great deal of pride that after completing LLB and starting the legal profession, he was successful in repaying the entire amount of the loan of the scholarship in instalments so that some other needy students would get the benefit. As a student, William used to earn some additional income by giving tuitions to ten to twelve higher primary students.
William has a great gift of oratory and he has been well-known for keeping the audience spell-bound with his powerful voice, command over language and clarity of thought and mastery over the subject of the speech. Recalling the circumstances that led to the development of his skill in oratory, William narrated two experiences-first, while in the higher primary school and second, during his PUC studies in the MGM College.
As per William's account, he was quite mischievous while in the higher primary school at Shirthady. In order to discipline him, his teacher, Ravi Hegde announced in the class that there would be debate on the topics given to the students and he would call any student for the same. Realising that he would be the target of Ravi Hegde, William sobered down in the class. Still his name would be announced for the debate and William used to speak unprepared for which Ravi Hegde would admonish him and tell him that he should prepare and speak, a challenge that was accepted by William and improved his speeches during the debate.
While William was studying for PUC in the MGM College in Udupi, a notice was circulated in the classes seeking volunteers to give speeches in Kannada and English on the occasion of the Independence Day. When William approached a lecturer to give his name, he was very much sceptical about the ability of William to give a convincing speech so that he could silence the mischievous students.
However, on the Independence Day, within few seconds into the speech, the entire student audience was mesmerised by the oratory skill of William which was appreciated not only by the students and staff but also by the principal of the MGM College-H. Sundar Rao who was considered to be a strict disciplinarian. Being impressed by the speech in Kannada by William, Principal Sundar Rao, who otherwise would stick to English, gave his Independence Day message in Kannada giving credit to William for his change of heart. William says that following his first successful Independence Day speech, he came to the notice of Principal Sundar Rao who recommended him for various scholarships.
Because of his studious nature and leadership qualities, William got opportunities to become president and secretary of various co-curricular and extra-curricular associations in the college. While in the final year BA, William was honoured with the award of the 'Best All-round Student' and had the privilege of being conferred this award by T.A. Pai on behalf of the Rotary Club of Udupi.
William successfully completed his graduate studies and acquired the BA degree in 1960. Soon after passing BA, Roque Fernandes suggested that he could speak to T.A. Pai and get him a job in the Syndicate Bank. However, having set his eyes on legal studies, William politely turned down the suggestion of his mentor, Roque Fernandes and decided to acquire a law degree as he was keen to enter the legal profession.
When asked as to why he was interested in the legal studies, William said that right from his childhood he has been witnessing the misery, sufferings and exploitation of the downtrodden, agricultural tenants and dalits who were being exploited by the landlords. He felt that the lack of knowledge of law was the chief reason for such pathetic condition of the marginalised villagers. Hence, he had a strong desire to acquire the knowledge of law and fight for justice for these people.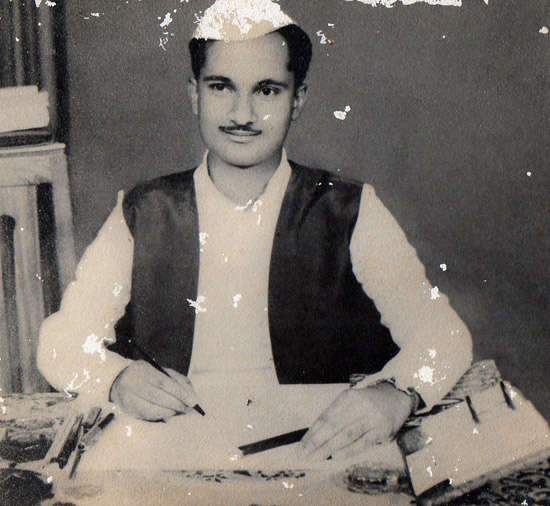 While studying for LLB, William wanted to earn his pocket money through some kind of part time work. During this time he was helped by an Engineer, H.S. Nayak in the MESCOM. William said that as the Engineer could not employ him directly, he enlisted him in the linemen's group and provided clerical work in the office at the rate of Rs. 2 per day which was later increased to Rs. 2.25.
William acquired the law degree (LLB) in the year 1963 and soon after entered the legal profession under the able guidance of Advocate Grecian C. Rego an eminent lawyer of Udupi. Meanwhile, his thirst for knowledge, which too about political theory and practice prompted him to study as an external Post-Graduate student of the Karnataka University, Dharwad with Political Science as the subject and successfully completed MA degree in 1965. Thus, William became the first person from his village Shirthady to acquire the degrees of BA, MA and LLB.
Once in legal profession, Advocate William Pinto never looked back. He used his legal knowledge, oratory skill and commonsense judgement not only to successfully fight legal cases in the court but also to make the common people aware of their rights and privileges.
The door of opportunity to put into practice the ideals and determination to study law opened when the Karnataka Government under the dynamic leadership of the Chief Minister, Devraj Urs enacted the revolutionary Land Reforms Act in 1974. Taking this opportunity, William wrote a number of articles on this issue which were published in the popular Konkani weekly "Rakno' under the editorship of Rev. Fr. Mark Valdar, which was later compiled into a booklet in Konkani which was later translated into Kannada under the title "Karnataka Bhusudharane-Sankshipta Parichaya" (1974) highlighting the rights of the agricultural tenants. This book became so popular that it saw five editions selling more than 20,000 copies.
Realising his ability to educate the common people in simple language about the complexities of the law, since 1974, William used his penchant for writing on legal matters and published a number of articles in various Kannada and Konkani papers and magazines including 'Janavahini', 'Mungaru', Udayavani', 'Navayuga', 'Bhavya-Vaani', 'Prakasha', Rayabhari', 'Poinnari', 'Mithr', 'Rakno', 'Divo', 'Kutam', 'Dirvem', 'Sandesha', etc. His series on the legal remedies in question answer form have been published regularly in Daijiworld.com for few years since 2002.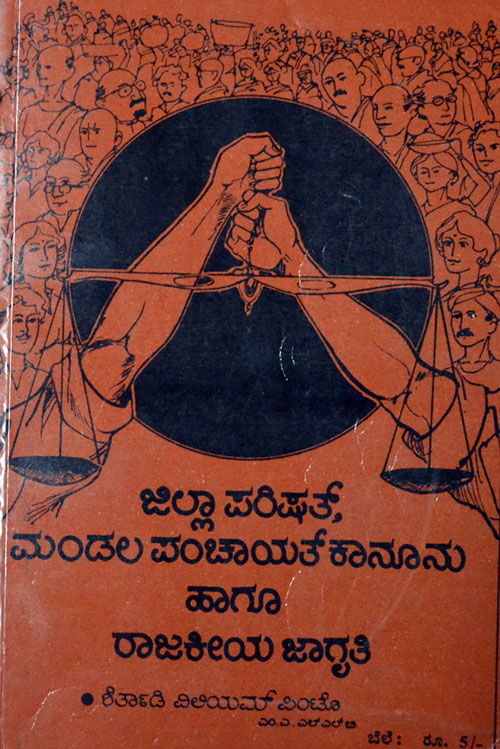 As William was of the opinion that democracy would be more meaningful only if Panchayat system through which decentralisation of power to the people could be achieved, wrote an informative book in Kannada titled "Zilla Parishat, Mandala Panchayatu Kanoonu Haagu Rajakiya Jagruti' in 1986 when late Nasir Saheb who was the Minister for Rural Development and a staunch Gandhian under the Chief Ministership of Ramakrishna Hegde enacted the 'District Council and Mandala Panchayat Act' (1986). This book was circulated not only in the undivided Dakshina Kannada but also in Shivmogga, Hassan, Uttara Kannada, Chikmagalur, Coorg, etc.
The greatest achievement of Advocate William Pinto in the field of legal writing was the publication of 'Kanoon Dharshan' in Konkani published by Rakno Prakashan in 2006. Presently in its sixth edition, this useful legal handbook has created a sort of record by bringing out 11,000 copies since it was first published in 2006 which have been acquired by majority of the Christian households. This book won the Karnataka Konkani Sahitya Academy Award in 2007.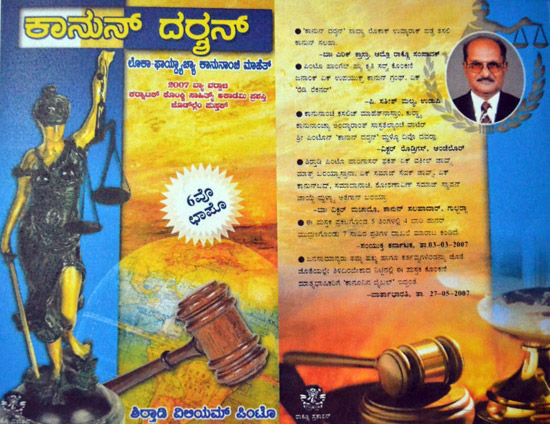 Advocate William Pinto has been a prominent speaker since 1974 wherever and whenever public meetings related to land reforms, rights of the tillers, public awareness, atrocities against the downtrodden or minorities were held. He has given hundreds of talks on various subjects related to law and social issues on radio in Kannada, Konkani and Tulu. Since 2000, William has given speeches in over 150 public awareness gatherings on Constitution and Human Rights. The most memorable public meeting that William addressed was the Dalit Rally of about one lakh twenty five thousand at Nehru Maidan, Mangalore some years back. William says that he has visited almost all the parishes of the Mangalore Diocese and even some in Karwar and Chikmagalur Dioceses to conduct seminars and create political awareness among the Christians.
Being a well-known legal luminary, Advocate William Pinto has been a much sought after person to be a member or office bearer of many associations and organisations. He was Executive Committee member of Don Bosco Club, Udupi (1959-70) and was its Secretary(1964-65), served as honorary member of Insurance Workers' Association (1965-95), member of the Management Committee of Milagres College, Kallianpur (1967-77), Scouts Commissioner(1974-76), Vice President of Udupi Scouts and Guides(1978-98), member of the Editorial Board of Rakno Konkani Weekly (1975 till present), legal advisor to Syndicate Bank, Manipal (1974 till present), Vice President, Catholic Sabha of Mangalore Region (1984-85), member of the District Adult Education Committee (1990-96), Vice President of Lawyers' Association, Udupi (1997). He is presently a member of Udupi District Legal Services Authority and member of Administrative Council, CODP, Mangalore.
Advocate William Pinto narrated an interesting episode regarding the establishment of the Milagres College, Kallianpur. The parish priest of the Milagres Church, Msgr D.J. D'Souza was keen to start a college at Kallianpur and has been making repeated appeals to the diocesan authorities. However, for one reason or the other the project used to be postponed. Eventually, the then Bishop of Mangalore, late Most Rev. Dr. Basil D'Souza agreed for the proposal on condition that the Monsignor should find a principal for the new college. As William Pinto had become quite well-known in Udupi by that time, the Monsignor approached him through the headmaster of the Milagres High School, Fr. William Gonsalves to find out an experienced lecturer to be the funder principal of the new college.
Having known his mentor, Gururaj Bhat who had put in more than ten years of service in the MGM College, William Pinto approached him and requested him to be the first principal of the proposed Milagres College. However, Gururaj Bhat who was the Head of the Department of History was not ready to sacrifice his secure job as a lecturer to uncertain and risky position of a principal that too of a new college.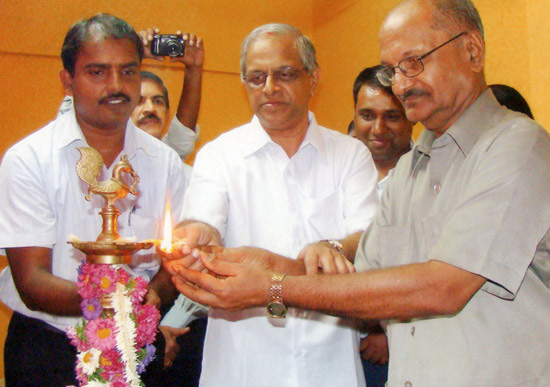 As the Monsignor was desperate to start the college, his pressure on William to get Gururaj Bhat convinced to be the principal increased. Eventually, William and Fr. Gonslaves brought the Monsignor and Gururaj Bhat face to face. After an hour of discussion between the two, Gururaj Bhat finally agreed to take the responsibility as the founder principal of the Milagres College that started functioning from 1967. Thus, it was mainly due to persuasion of William that Dr. Gururaj Bhat became the first non-Christian principal of a Christian College. In a way, it may be said that it was a strange coincidence that the very person who was instrumental in putting William on the path of college education became the founder principal of the Milagres College, Kallianpur due to the persuasion of William.
The pioneering work of Advocate Shirthady William Pinto in spreading awareness among the people regarding their rights and his social activism won him appreciation, praise and even honours and felicitations from various organisations, the most prestigious being the 'Rajyotsava Prashasthi' conferred on him by the then Chief Minister of Karnataka, Dharam Singh in November, 2004.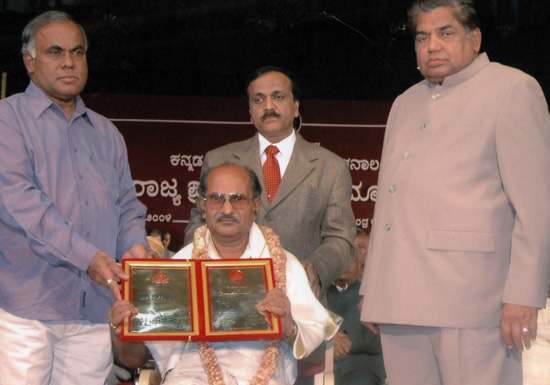 The other important honours and titles conferred on Advocate William Pinto include: The 'Rachana Professional of the Year 2003' conferred on him by the former Defence Minister-George Fernandes on January 11, 2004 in Mangalore, 'Sandesha Special Prashsthi' for public awareness and fight for Human Rights (1996), All India Konkani Parishat Honour conferred in Mumbai (1997), 'Zilla Simha Prashasthi' from Lions Club for his legal service in ten Revenue Districts of Karnataka presented by Shri D. Veerendra Heggade(1999), Document of Appreciation and Gratitude in recognition of constant and selfless support to the social causes from Daijiworld.com (2004), 'J.P. Samaja Ratna Prashasthi' conferred by Loknayak Jayaprakash Pratistan, Bangalore (2005), 'Jeevamanada Sadhane Prashasthi' (Lifetime Achievement Award) from the Confedration of Christian Associations, Bangalore conferred by the then Chief Minister D. Kumaraswamy(2007), Honour by the Catholic Association of the Karwar Diocese conferred by the former Union Minister-Mrs. Margaret Alva in the Kumta Church Hall (2008).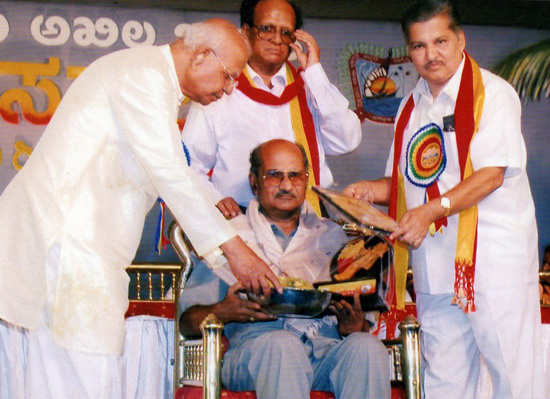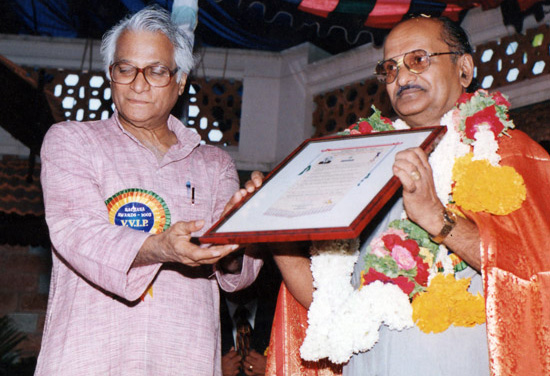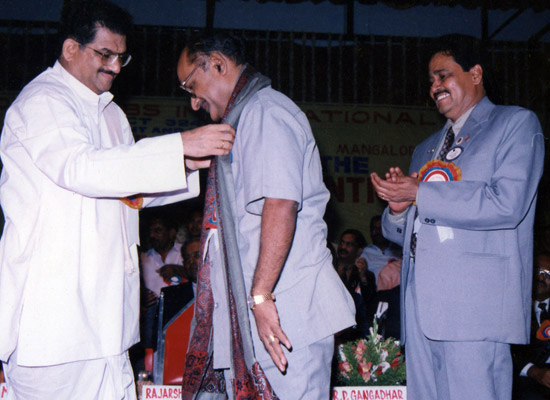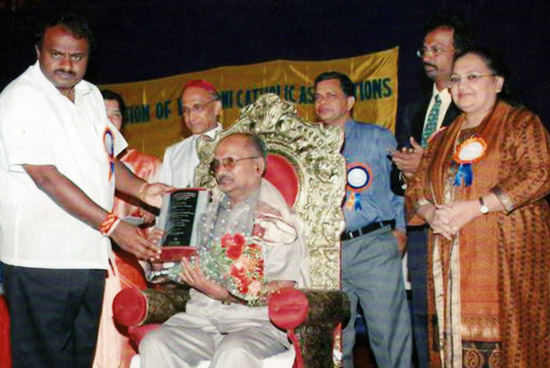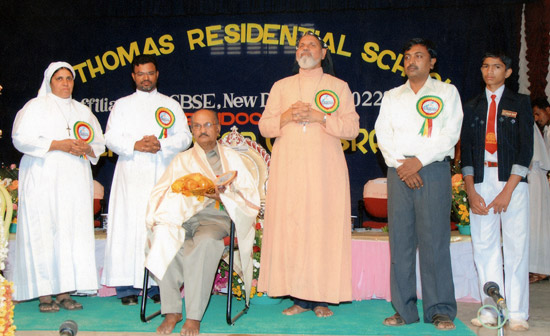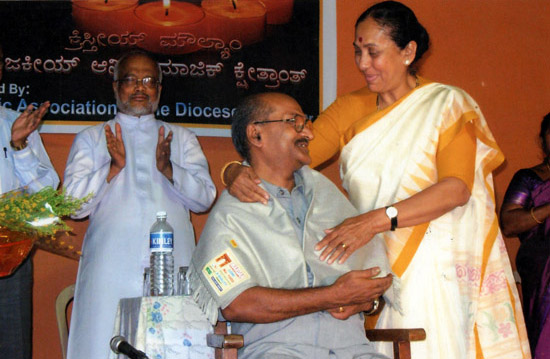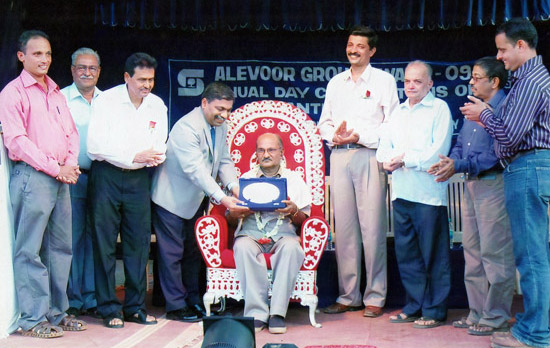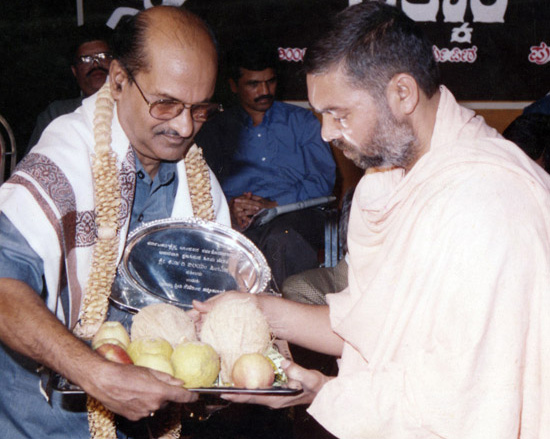 Besides these honours, Advocate William Pinto was felicitated by his birth village-Shirthady, Vaikunta Baliga Law College where he pursued his aw education and also served as the Professor of Law for 24 years, 74th Kannada Sahitya Sammelana at Udupi and many others.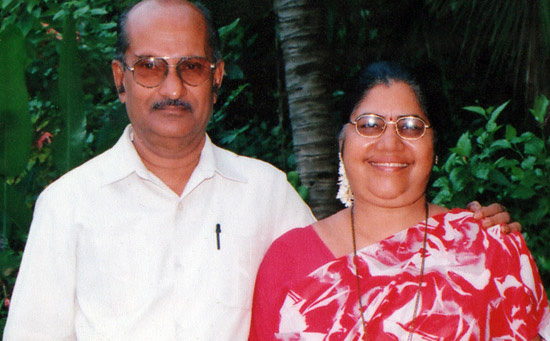 Advocate shirthady William Pinto has been a family man and is very proud of the achievements of his wife-Mrs. Rosy Pinto whom he married in 1979. Mrs. Rosy Pinto with BA, B.Ed and LLB degrees has been rendering her service as Graduate Assistant in the Nittooru High School, Udupi since 1979. She served as the Secretary of the Pastoral Council of the Mangalore Diocese from 2004 to 2007, President of the Diocesan Council of Catholic Women (DCCW) from 2001, Vice President of the Parish Pastoral Council of Our Lady of Fatima Church, Perampalli and Founder President of Vinaya Yuvati Mandala, Vitla, Putturu, Pragati Mahila Mandala, Ambagilu, Udupi and Chetana Mahila Mandala, Perampalli.
Among the two sons of William and Rosy, the eldest, Chetan is presently serving as English Professor in the Department of English at Al-Unsar University in Libya and the second son, Praveen is pursuing legal profession like his father in Mangalore.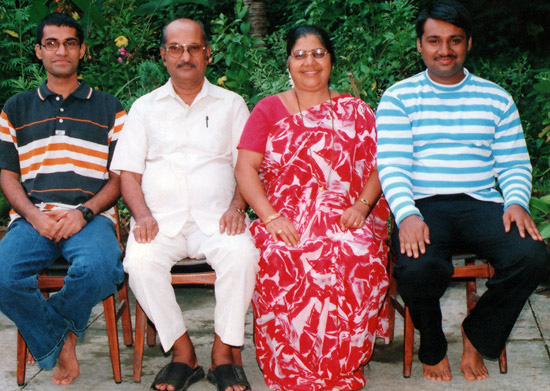 Shirthady William Pinto made a special reference of his link with Moodubelle. He said that in 1969, when Philip D'Souza (Mudartha) secured the first rank in SSLC in the Karnataka State, Fr. Abundius D'Souza, the founder of St. Lawrence High School had invited him as the chief guest of the function to felicitate the rank holder. Philip Mudartha, after his higher education is presently working in Doha-Qatar in a reputed company. He has been a strong supporter of and regular contributor to the Bellevision.com. Shirthady William Pinto had regular contact with Moodubelle even thereafter. He had addressed more than ten meetings in Belle on various occasions.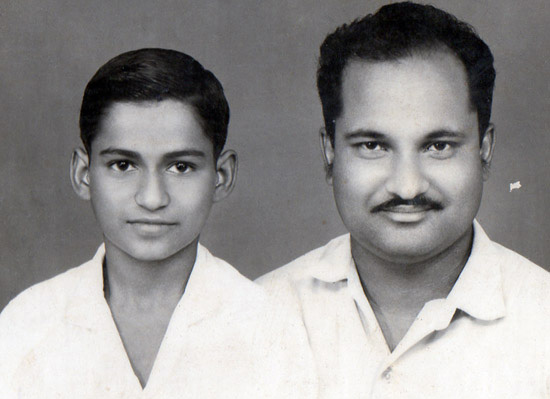 Shirthady William Pinto with Philip D'Souza
Though retired from active legal profession since 2004, Advocate William Pinto has been active in doing what he did even while in profession, that is, educating rural people in laws that are essential in their lives and suggesting solutions for their problems. He is actively associated with several NGOs including Prajna Counselling Centre, Mangalore, CODP, Shri Kshetra Dharmasthala Village Development Project as well as Lions and Rotary Clubs and women's associations. He has been addressing Parents-Teachers Associations of various schools to make them aware of the importance of education.
The journey of life, first as a student struggling to get himself educated and later as a professional lawyer building up a career in the legal field and a social crusader and activist bent upon empowering the powerless, giving hope to the hopeless and lending voice to the voiceless downtrodden and poor people is indeed inspiring and exemplary. His campaigns among the landless and efforts to avail the benefits of the Land Reform Act to the tenant cultivators had won him not only appreciation and gratitude from the beneficiaries but also threats and opposition from the vested interests. In spite of these adverse circumstances, Shirthady William Pinto did not budge and went on using his oratory skill, writing ability and organising capacity in spreading awareness among the common people about their rights and privileges and was extremely successful in realising his childhood dream of becoming a lawyer and fighting for justice especially for the poor, marginalised and downtrodden.
At the end of the interview, Advocate Shirthady William Pinto said that he would be happy and available for any legal advice, counselling and guidance. He may be contacted on these numbers: Office:0820-2522450 & Mobile:9341310848.