Wilson Kateel, Making waves in Konkani World as an accomplished poet and writer
By Alphonse Mendonsa

Bellevision Media Network


Mangaluru, 01 Oct 2016: The name Wilson Kateel is a very popular name in the konkani world. His full name is Wilson Roshan Sequeira from Kateel Parish of Mangalore Diocese. He began to write poetry from very young age and his poems have been published practically in every periodicals of Konkani both in Mangalore and Udupi diocese. His poems and stories and essays are also published in various konkani websites mainly Kittall.com and Sakalik, Konkanypoetry.com. He has won numerous prizes for his poetry in various competitions beginning with Raknno Konkani weekly published from Mangalore diocese.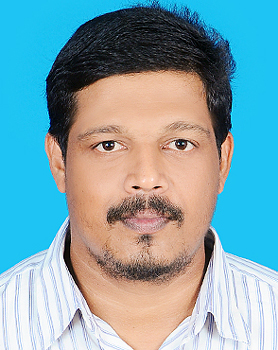 Besides he has requested by Konkani Academy of Goa and Kochi to participate and lead Kavi Goshtis. He has also participated in many poem recitals and competitions He is in much demand by leading konkani singers to write lyrics for their CDs and Movies. Wilson was also an artist's one time especially during his craze with Tamil songs and Movies. He has pencil sketched portraits of Rajanikant as well a few are presented below.
Numerous poems of Wilson Kateel are also aired by Akashavani Mangalore regularly. He had written lyrics for all songs for the recently released Konkani movie "Ek Aslyar Ek Na" and that movie has broken all the previous records of Konkani movies released so far in Mangalore and his songs have given an additional weightage to the movie and been widely recognized and applauded.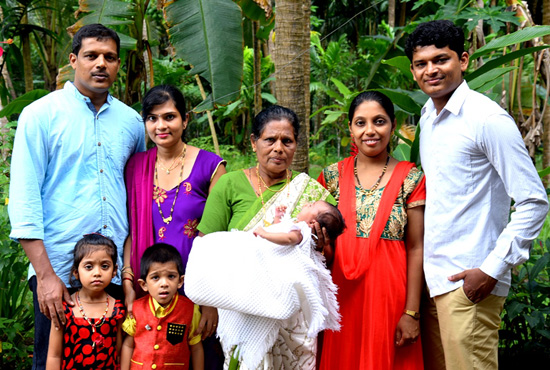 By nature Wilson is very soft spoken and down to earth person. He speaks less but observes and writes more. Wilson was born on 31 August to Gregory Sequira and Benedicta Aranha. He was married to Priya Maria Sequeira and has one four year old son, Anwil. Currently he works as an Executive Editor of "Arso" a konkani fortnightly and resides in his parental house in Kateel with his family. He has worked silently over the years and finally recently been recognized for his works in poetry. So far he has published four poetry collections namely Pavle, Paklyo, Tasweenth and Deek Ani Peek in the book form and received a great appreciation from the Konkani readers for his amazing poems. He also contributes regularly to a WhatsApp group called: Poetics. It's a popular konkani poetry group among leading poets of Mangalore residing all over the globe and the group has come out with one his poetry collections titled Paklyo. He is also a multi-lingual person who can speak and write Tamil fluently. List of his poetry works and awards are presented at the end of this interview.
He has been bestowed with a few awards recently such as Global Music Awards for his lyrics to various Konkani CDs and the most recent being the coveted Konkani Kittall Yuva Puraskar. Kittall Yuva Puraskar is given to the most promising konkani writer in recognition of their works and books in Konkani and Wilson bagged it this year as the 5th recipient of Kittall Yuva Puraskar. Earlier recipients of this award were Jocy Siddakkatte, Wilma Bantwal Stani Bela, Melwin Kolalgiri and all well-known Konkani poetry and story authors.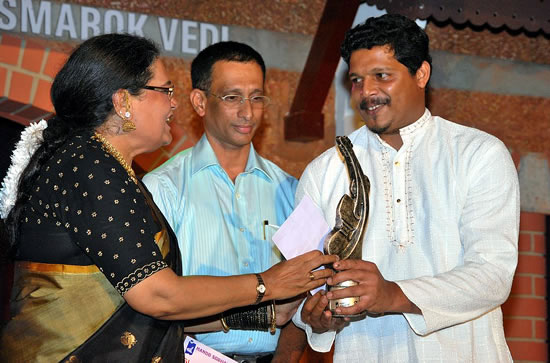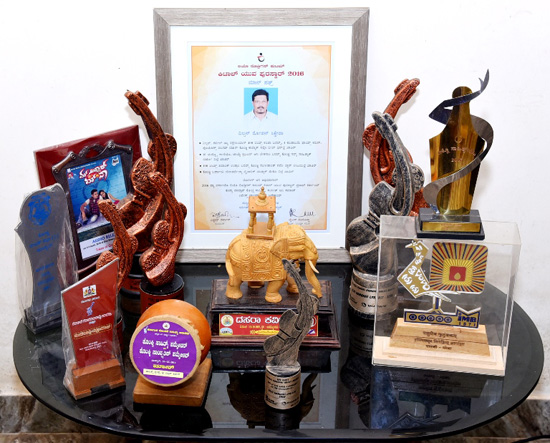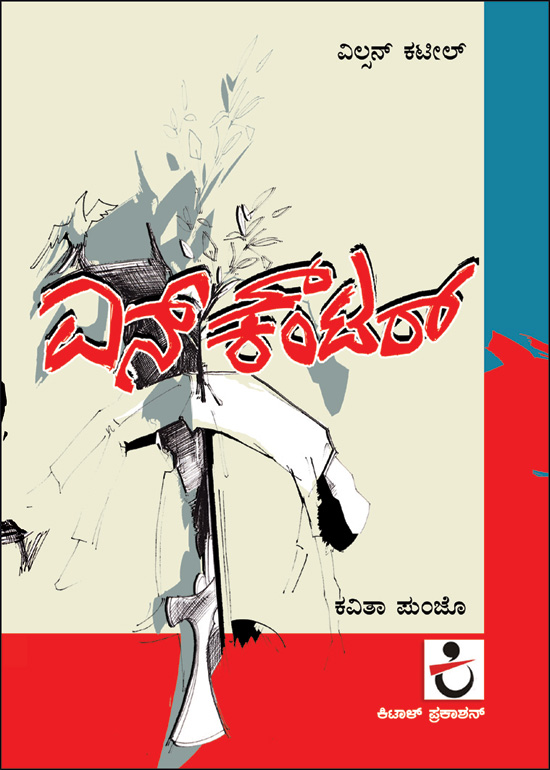 Wilson is ready to publish another of his poetry collection titled: "Encounter" on this Sunday 2nd October 2016 in Orchid Gallery in Mangalore. Same time another story collection by HM Pernal, editor of Kittall.com titled: Beeg Ani Bigat also will be released. On this auspicious occasion. I thought of introducing Wilson to our readers on this auspicious occasion. I'm sure most of Bellevision readers know him and his poetry works but wanted his thoughts on his upcoming poetry collection and also dig little deeper into his personal and poetic life.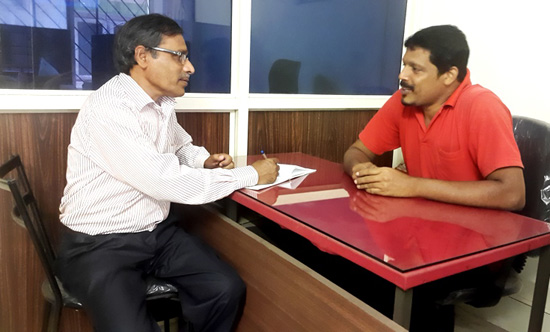 Here is an abstract of the interview with Wilson Kateel:
Alphonse: Wilson, I thought you are a specialist in Poetry but why this new book titled Encounter?? Also the cover page depicts AK47 riffle. Are you an Encounter Specialist as well??
Wilson: No, it is not like that but here in my poetry collection, I have written against the ills of the society and the main theme of this poetry collection is non-violence and how to counter violence so that's why it's called "Encounter" – in one word Defeat Violence through my "Encounter".
Alphonse: Recently, you have been bestowed with a special literary award by Konkani Web Portal Kittall.com titled: Kittall Yuva Puraskar. How you feel about it and how you deserved this coveted Konkani Award when there are 100s of Konkani leading writers and poets?
Wilson: The awards are generally given for a purpose. Prior to awards being decided, a discussion takes place in any organization and based on persons capability to that award is weighed and his works in literature or poetry are scrutinized. When it comes to literary awards, his works and quality of his poems and stories are considered. Not only that the response from the people of the society, the writers as well readers appreciation to writers capability and the effect he has made on society also counts. For example, has the poet or writer is aware of the needs of the society, has he boldly highlighted issues pertaining to ills in his works of poetry or story and his writings are really worth reading as well?? All these points are considered when an award is announced on a particular author. Merely writing romantic poems and stories do not count when it comes to awards. In that step, I think I have done justice and have the satisfaction of bagging that award purely on my merit.
Alphonse: To whom you attribute this award or success?? Who are the real persons who supported you literary to stand where you are today?
Wilson: The success of award can be attributed to three languages literary. I have been greatly influenced by quality of Tamil poems and then a lot of literary works of many Kannnada novels and poem collections and off-course to my mother tongue which I use to write. I have been reading a lot of poetry and novels and that cultivated my interest in writing so I can say for all the great poets and novelists.
Alphonse: Do you remember when was your first poem published in Raknno ? How you felt that time?? Do you remember the poem you wrote?

Wilson: Yes, my first poem published in Raknno (Konkani weekly of Mangalore Diocese) was " Moden Rudan " (Cries of a dead body) in 2003. When Raknno received that poem, sub editors Tony Ferros and Pinto Vamanjoor called me and informed that they have stopped publishing poems in Raknno as standard of poetry they are receiving is not up to the mark at all. But after reading my poems (actually I had sent two poems second one was Poilya Rati(On First Night) they decided to publish it and they said "your poem " Moden Rudan " stand out as an unique poem and we will publish it". That made me very happy and I was over joyed and my journey of poetry began. Finally both of my poems were published one after the other and then onwards many of my poems regularly published in Raknno. Prior to that I also used to contribute chutuks (short poems) to Amcho Yuvak between 2002 - 2003.
Alphonse: Wilson by profession you are an engineer or at least studied engineering. Have you worked anywhere in this profession?? Or what work you did for your survival?
Wilson: I had great desire to become an engineer and hence got a seat in Davangere. I had been there for almost a year or so suddenly my father passed away and I had to come back and many other circumstances would not allow me to continue my studies there. Then I thought of appearing for next CET exam and try once more but the seat I got was very far away from Bangalore which was beyond my capacity to study. Eventually I gave up and started working for Mr. Wilfred Lobo Padil and then with Fr. John Fernandes. During this brief tenure of my work, I was surrounded by books all around and I started to read or shall I say books pulled me towards them. No I did not work at all in my profession, but the books taught me a new profession and that is Poetry and literature.
Alphonse: When was it first time you felt that you are a well-recognized poet??
Wilson: I can't say a particular day or moment but it was gradually after publication of my poems in many periodicals. Yes Raknno played a major role as there were annual poetry competitions for which I used to participate and won on several annual competitions. Secondly I was listening to songs of Wilfy Rebimbus and wanted to write like him as I liked his great compositions. One day I wrote a poem on a piece of paper when I was in Davangere and showed to my roommate Phillip Pinto and immediately he said that you are writing like Wilfy Rebimbus. That particular moment I was over joyed and felt great which I cannot explain in words and though myself Yes I can write songs like Wilfy Rebimbus. So I would say it was quite gradual than a particular moment I felt like a recognized poet.
Alphonse: How many collections of poetry books you have published so far?
Wilson: So far I have published four books of poetry namely: 1) Pavle (2011), 2) Deek ani Peek (2014), 3) Tasweenth (2015) and 4) Pakllyo (2015).
Alphonse: I remember during the Kittall Puraskar award ceremony you told that your grandmother was your first inspiration to write poetry in Konkani. Tell me how did she attribute to your poetry??
Wilson: What I meant was I learned good konkani from her. She used to sing a lot of Konkani old songs especially folk songs such as Gumta and I used to listen to those lovely songs and learned a lot of konkani vocabulary from them and liked those lovely and melodious Gumta (Folk) songs so to say.
Alphonse: Secondly, in the same function you told that when you were young betel leaves fed you and now the leaves of your poetry feeds you. Can you elaborate on this please?
Wilson: Yes, that time I was working in the field with my grandmother as we used to supply the betel leaves to the entire Kateel Township. Every Tuesday and Friday my grandma and myself used to carry after my school betel leaves to all the shops in Kateel and distribute and that's how all my expenses were paid off and all home daily expenses from the sale of these betel leaves.
Now I mainly concentrate on my poetry and songs writing to famous konkani singers for their CDs including sale of my poetry books and I get revenue and hence I said I am fed with my poetic leaves or pages. Thankfully I get good revenue finally from many singers and also I work at ARSO office and when free I work back home in the field.
Alphonse: Do you regret not completing your engineering being such a bright student in Maths and Physics?
Wilson: Not now. But yes I regretted that time. Various circumstances, early death of my father and change in CET system, I could not continue my engineering. However, as some wise men say "everything happens for good" by not studying engineering, I came back to my roots i.e. to write in Konkani poems and stories and above all learned a lot about songs, poems, stories by reading works of great poets and authors, especially Kannada and Tamil. If I had continued my studies, my life would have revolved just around my family, work and money. But now I have great satisfaction and inner happiness of being a Konkani poet.
Alphonse: In one of your article in Kittall.com you have mentioned that you were greatly influenced by Tamil Songs and musicians i.e. of A.R. Rehman, Illiyaraja, Kannadasan and Vairamuthu and one of the most widely heard song you liked was Muqabla from the Tamil Movie Kadhalan. I remember this song was heard everywhere almost two years at programs, buses, Auto-Rickshaws, etc.. Tell me more about your interest in Tamil songs and how you mastered that language.
Wilson: Yes, that song Muqabla was really entertaining and it was there on everyone's lips. But I was not influenced by that song but the other melodious songs contained in that particular movie/songs cassette. I was studying in 9th standard that time and one of my classmate brought that cassette (Kadhalan) and I took it home and listened to all other songs contained in that cassette and those lovely songs were a treat to listen and enjoy and hence I wanted to learn the meaning of that songs and wanted to know who wrote them. I learned that the music was given by a famous musician A.R. Rahman. Until then I didn't know who is A.R. Rahman who later also composed and sang many famous songs like Vande Matharam and also composed songs to Oscar winning Hindi movie Slumdog Millionaire.
I learned that the songs were composed by a famous Tamil poet Vairamuthu. The songs were so intense and melodious I started to learn Tamil words in the inlet of the cassettes and slowly bought some Tamil Magazines and put great efforts to learn Tamil language by myself by comparing the words in inlet of cassettes and in the magazine and grasped the enough knowledge in Tamil language. Gradually I mastered Tamil and could listen and understand the meaning of all the songs.
The quality of the songs in that Cassette was of very high standard and in a way I could say those songs ignited a spark inside me and a burning desire to write my own poetry began. Through my knowledge in Tamil songs/poetry I could improve my poetry on those lines or standard. There were two great poets who were writing Lyrics to film songs namely Mr. Kannadasan and Mr. Vairamuttu. The songs of both poets are of a great quality and amazing. I even went to Chennai once to get a poetry collection but unfortunately didn't get the book I wanted but bought some other poetry collections and came back. But there I also learned that Vairamuttu and Illiayaraja are not in good terms unfortunately and I felt that how good if it would be if both of them join hands and work for movies together. I also liked the lyrics of Kannada lyricist and Musician Hamsalekha and read lot of his songs and heard in Kannada cassettes.
Alphonse: Wilson, I just want to ask you a very important question here when you stated above that Iliyaraja and Vairamuttu were not in good terms. What about division in our own Konkani World?. There are so many groups here and divided. What you say about it? Don't you think they too be united and work for the common goal Konkani??
Wilson: Yes sir, I know that and I realize very well now. Honestly I did not know why Iliaraja and Vairamuthu were not in good terms that time and my only concern that time was quality of poetry/music should not be suffered due to their indifference. But when I think of that I realize now there must have been a reason which I did not know. Similarly Yes, you are right there is so much division here as well which I came to know when I started working here in Mangalore. It is like the mountain looks green from far away but when you start to walk up to the mountain you will realize it is filled thorns and hurdles. What happens here is we have our own motives and many times hidden agenda when we form an association or a group.
We may have start with a good intension but due to circumstance there is difference of opinion arise and groups are divided due to some individual's selfish goals. Some may have their own selfish goals or business interests and some really do honest work and in the process do not agree each other and hence there is division. It is my opinion and not a statement. My intension is we must stick to our rules of ethics and standard when we write be it books, poems or highlight any issues, there must be honestly and integrity and we must involve in selfless service to our mother tongue and people. End of the day our conscience matters and not our works. Now what I realize is division is created mainly when we engage ourselves in selfish service rather than selfless service. I'm saddened that division is exists in our society which is beyond anyone's control of repair.
Alphonse: Well said Wilson. I too hope so we work honestly for the good of our society. Coming back to our conversation on your love to Tamil songs and since you mastered Tamil language and wanted to write for songs for Kannada movies you went to Bangalore I heard. What did you do there?
Wilson: As I said earlier I had to discontinue my studies and after I developed my interest in songs and poetry I joined a film Institute in Bangalore with a great expectation to write songs to Kannada movies or write script as well. I participated there in many poetry sessions and competitions and won prizes as well.. I also brought loads of cassettes later and also started to watch Tamil movies just for the sake of songs. That is how I learned and influenced by Tamil language. I wanted to write lyrics for Kannada Movies based on my knowledge of Tamil Songs but there too influence counted and my lyrics were rejected as the music directors wanted more up-beat fast songs rather than slow poetic type that one for Kannada Movies. However that concept changed much later after I returned from Bangalore.
I went to pillar to post begging for a chance but to my utter disappointment no one heard my pleas. I had also worked with team of four for a script for Kannada movie and it was selected, however, shooting for that movie never took place. So I came back empty handed disappointed. My dreams of becoming a Kannada movie lyricist were completely shattered.
Alphonse; So all your efforts to join either enter Tamil or Kannada movie world was shattered. You burnt your fingers and returned empty handed.
Wilson: yes, I returned empty handed but not with empty knowledge. For some moths my mind was blank and I had no clue what I will do. I just wandered clueless. However, when I had returned from Bangalore at least I had acquired immense knowledge on poetry and songs and gradually increased my quality of writing poetry in Konkani and also read a lot of poetry and stories from Kannada poets as well. That is how I gained good knowledge in writing good poetry and today I would say I am happy as I am quite recognized here by my own konkani community for my works of poetry and story writing. Managed to bag many global music awards, prizes in literary and poetry competitions and also managed to publish my own collection of poems.
Alphonse: I remember in a program you mentioned that you collected loads of cassettes of konkani songs mainly of Wilfy Rebimbus. What you consider him as?? How much have you benefited or influenced from his songs?
Wilson: My dad used to listen to Wilfy's songs and so he had brought many cassettes and while listening to them I too liked the songs and wonderful composition by Wilfy Rebimbus. One of the best compositions of his songs was in Vol. 17 – collection of Sentimental songs sung on a Sentimental Nite by Wilfy Rebimbus group. Those are really great quality songs I would say and still has them with me. Yes to write or to initiate my poetry in konkani songs definitely Wilfy's influence is also is part of my success I would say.
Alphonse: What about Hindi or English poetry?? Have you read and was there any influence of poems or poets like Gulzar or Jawed Aktar (Hindi) or Elliot, Robert Frost, William Wordsworth, William Shankerphere (English)??
Wilson: Yes, I have read Hindi poems and also listened to their songs in loads of Hindi movies. But I read loads of poetry in Kannnada written by famous poets Bendre, Gopalkrishna Adiga, K.S. Narashimma to name a few.
Alphonse: Besides poetry you are also quite successful as konkani writer. The story you wrote" Scalan" for Kittall Anniversary competition won the first prize among all leading writers. How you inspire to write stories?? Do you follow a patron or just think of a subject and write??
Wilson: Evan I was surprised when I won the 1st prize to my story "Scalan" No I didn't follow any pattern or style of writing. After the announcement of competition HM Pernal editor of Kittall requested me if I can contribute a story. I thought why not and jogged down to write. I decided on a theme which was relevant to our society and on a burning issue of society. I gradually developed that story and finally it came out very well and could beat all other stories written by other famous konkani writers.
Alphonse: What you think of current situation of Konkani stories and poems or poets? What is your advice for our young writers or poets?
Wilson: At the moment the standard of konkani poetry is really good. I wish more and more young writers take interest in poetry writing but they must read a lot even before starting to pen a poetry or story. The main issue here is just not writing poetry on nature or romance is enough, but we have several burning issues that need to be tackled and only writers can highlight these issues in their writing. We have a few promising poets in my opinion namely Roshu Bajpe, Jaison Sequeira and Naveen Pereira of current generation. There are a few more but they are not constant they just appear once in a while and disappear. That will not work and make you a good poet or an author. You must contribute regularly to web portals and Konkani periodicals and get recognized. The feedback you get from the readers is your success and not what you write. In story writing I don't see much improvements and the standard of writing still in the primitive stage. The new novel collection of short stories by H.M. Pernal which will be released along with my book on 2nd October titled Beeg and Bigat is of high standard and contains quality stories. I have read the stories and they stand out and I would recommend our younger generation to read those stories and learn from them. We also have a few good story writers such as Stany Ageira, Stany Bela but I'm still looking for young blood to get started to write a good stories.
Alphonse: My Final question to you Wilson that you came empty handed from Bangalore where you went to write lyrics for Kannada movies as you didn't have a God Father to support you. But you got an opportunity to write for a movie of your own mother tongue i.e. Ek Ashlyar Ek Na a Konkani movie. Tell me how you feel about it now.
Wilson: Yes Sir, I was very much disappointed that time and came home empty handed, felt dejected. But I continued my writing in Konkani as I was determined to succeed at all costs. I am really happy now that I got a golden opportunity to write lyrics for one of the most hit Konkani movie " Ek Aslyar Ek Na" that was shown a month ago in Mangalore and Udupi Theatres to which I wrote all the songs of that movie. It was an awesome experience to sit in the theatre and watch performance by artists of EAEN. Tears rolled down when I watched and listened to my own songs write in front of me on the big screen. It was an amazing experience and feeling which I cannot express in words. I have written lyrics to many CDs of our famous singers but this is the first time my lyrics have been selected for a movie.
Here I must thank my friend Vanil Veigas (Music Director of EAEN) for his amazing music to my songs. I also would like to thank the Producer Mr. Frank Fernandes and Director my friends Pradeep Barboza, William Pinto Padringi and Asst. Director of movie Stany Bela for their trust in my capability and for giving me the chance to write lyrics for the wonderful songs which were sung beautifully by singers Prajot D'Sa, Ashwin D'Costa, Heroin Priya Menezes, and rest. Yes, finally my dream to write lyrics to movie is fulfilled. I wandered streets of Bangalore in search of an opportunity but my own homeland lifted me up and mother tongue showed me the right way. The movie EAEN became very popular and my songs were appreciated by everyone who watched the movie and all the singers have done justice by singing them wonderfully.
Alphonse: Wilson, Recently your special musical nite was organized by dramatist/playwrite Eddie Sequeira titled: Sur Sungrar for your seven exclusive songs/lyrics. How was the experience and what is your feed back?
Wilson: Yes sir, it was an unique experience and for the first time my own musical nite was organized by Eddie Sequeira only for my exclusive 7 songs and also on the same occasion his drama " Vorsak Ek Pavtim" was also staged. It was a great feeling for me to hold my first musical nite with the help of Eddie Sequira and I'm very grateful for him and his team. My special thanks goes to all singers who sang my songs namely: Kevin Misquith, Prajoth D'Sa, Ashwin D'Costa, Royston Pinto, Shilpa Cutinho, Senet D'Cunha, Ashwja Mendonca and Sapna Saldhana.
Also thanks to the drama team Denis Monteiro, Assumpta Pais, Leena Crasta and their great and mesmerizing acting. This drama was enjoyed by all the audience attended. Once again special thanks goes to Eddie Sequira for this golden opportunity to hold first musical nite to my exclusive songs.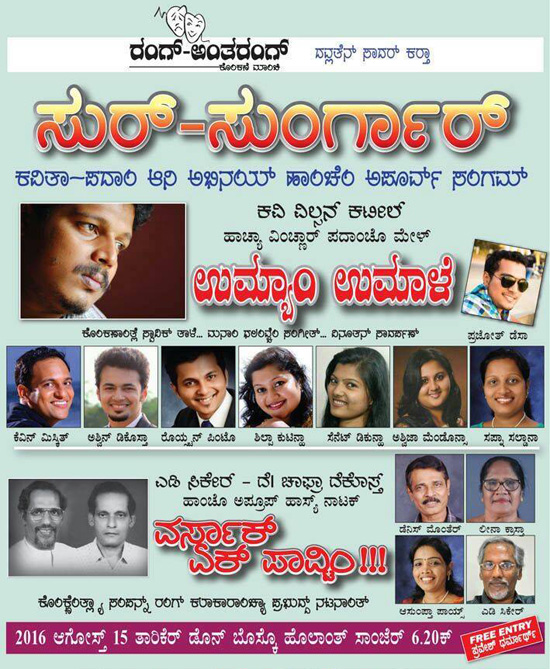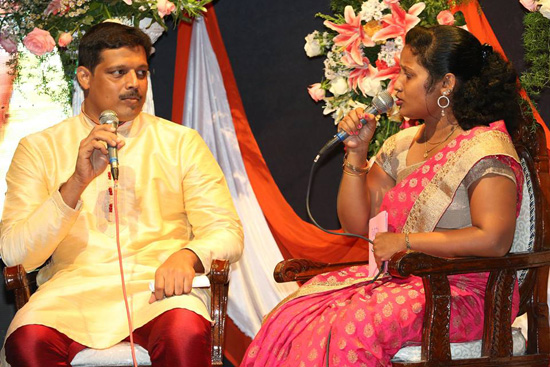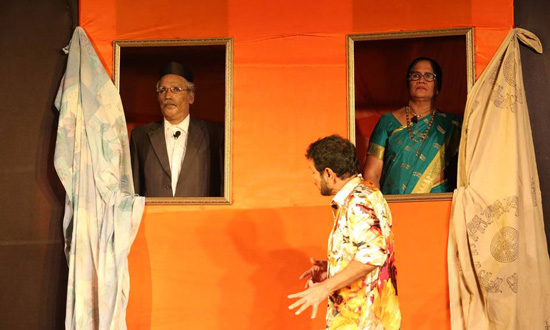 Thank you Wilson for your valuable time and insight into the world of poetry and literature. I hope and pray our younger generation take a leaf out of this interview and follow the proper way of writing poetry. Wishing you both HM Pernal for his release of story collection book titled: "Beeg Ani Bigat' and yours " Encounter ". I'm sure our konkani lovers will get a copy each of these books to be released on Sunday 2nd October 2016 at Orchid Gallery at 5pm. Best of luck to you and wish you great success as a poet/lyricist and Konkani writer. May you reach greater hights Wilson in your chosen field. All the best.
ACHIEVEMENT OF WILSON KATEEL:
Here are a few selected lists of awards received by Wilson Kateel among his numerous literary and musical (Song Writing) awards:
A. Global Musical Awards for:

• Kenna Kenna
(hi jeen- kevin miskith)
• Thujech khathir
(tujye vengenth- Ajith Peter Dsouza)
• Thembe thembe pavsa
(Poilo mog- Anil & Laveena Pais)

B. Songs in Albums:
• Hi Jeen- kevin miskith
• Yo moga- Prashan sequeira & Nelson mathias
• Thembe thembe- Kevin miskith
• Ek geeth- kevin miskith
• Tuje vengenth -Ajith Peter Dsouza
• Thunch thu- Roshan Belman
• them yevncha vela- Ajith peter Dsouza
• Gamv muzo- Robin Sequeira
• Nach Ami Nachyam- Harry correa
• Mujea moga- Nelson Mathias
• Ishtageeth- Lawrence Pinto $ Roshan Cordeiro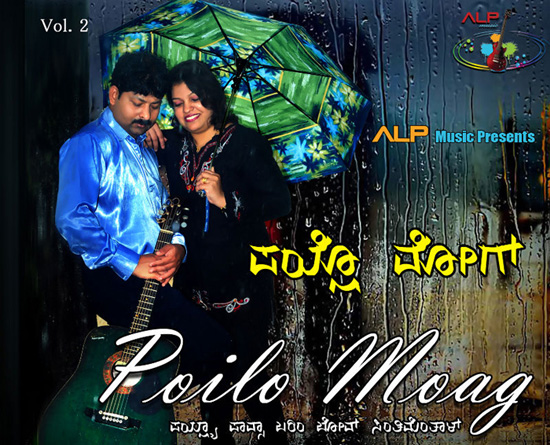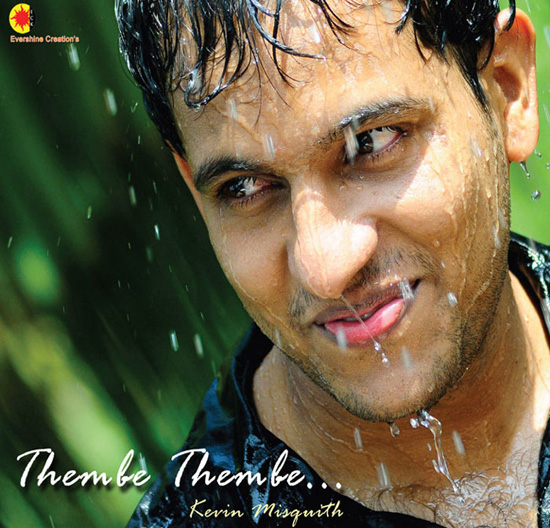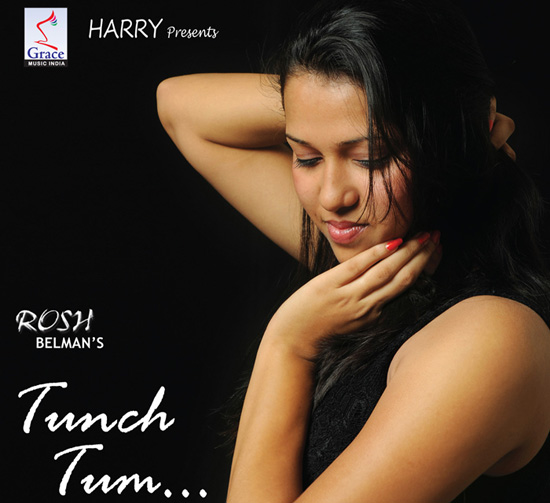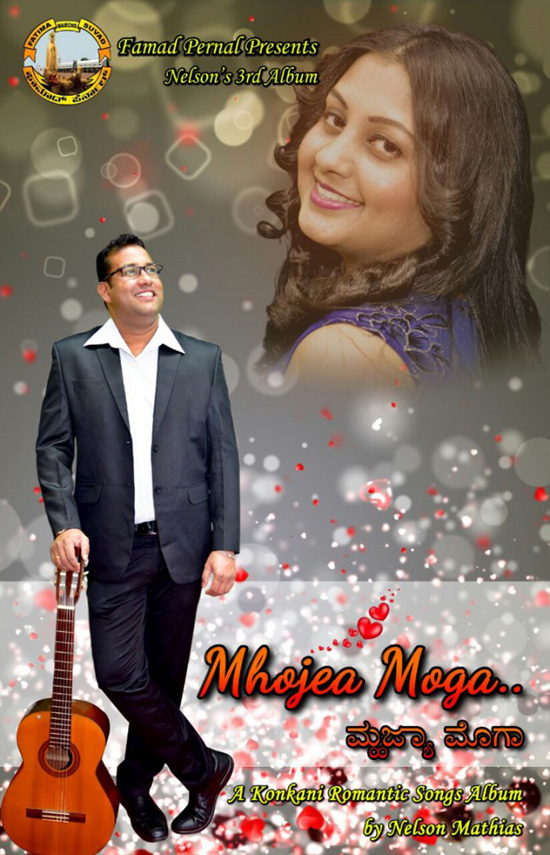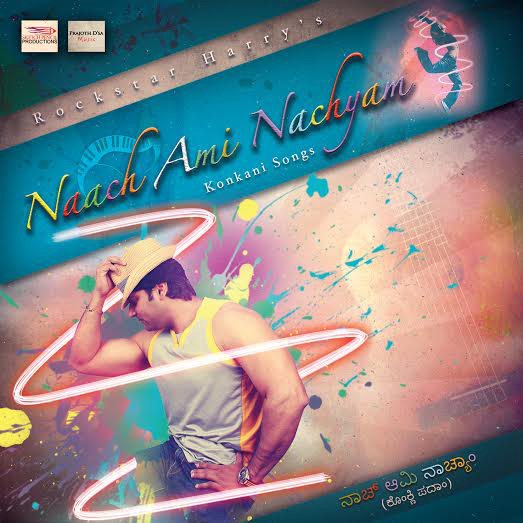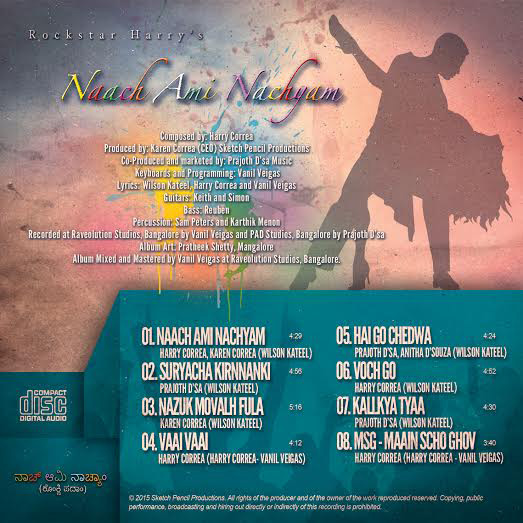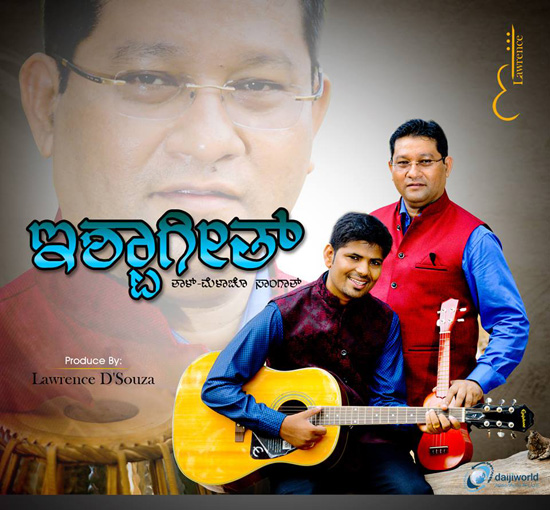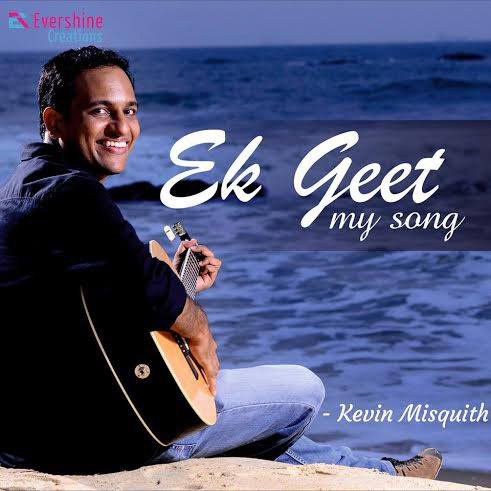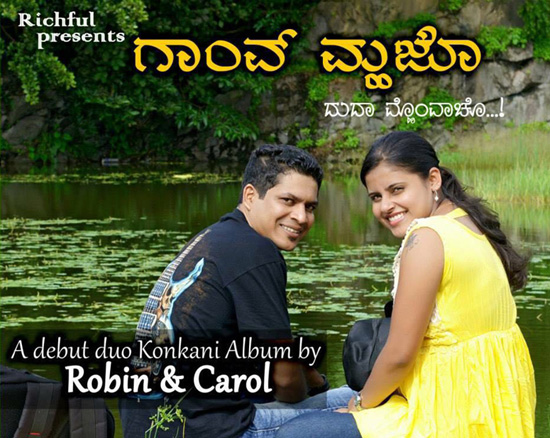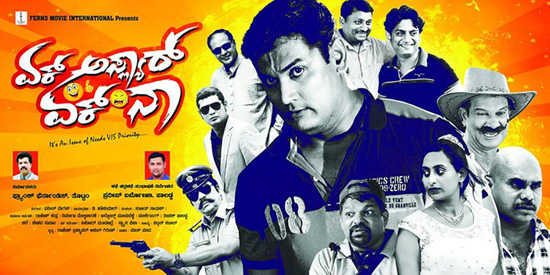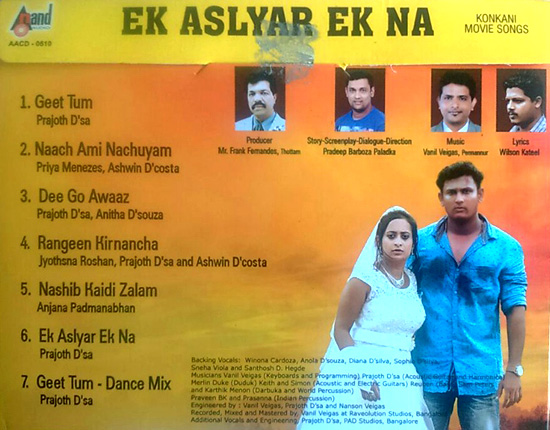 C. Movies:
• Ek Aslyar Ek nA- movie
D. Upcoming movies-
• Planning devachem
• Ashem jalem kashem
E. Upcoming Albums
• Udi Udi-2(Prajoth D'sa)
F. List of poetry Collections: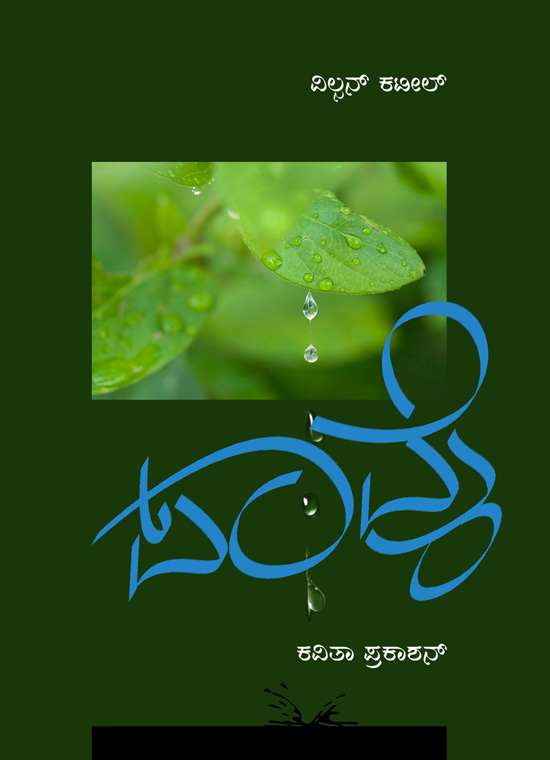 1) Pavle (2011 – Kavita Prakashan)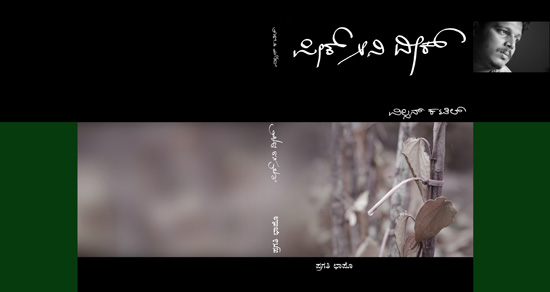 2) Peek Ani Deek (2014 – Pragati Prakashan)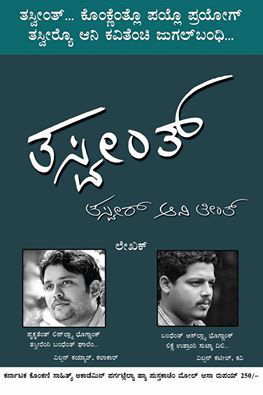 3) Tasveenth with Wilson Kayyar (Pics) (2015 – Sahitya Academy)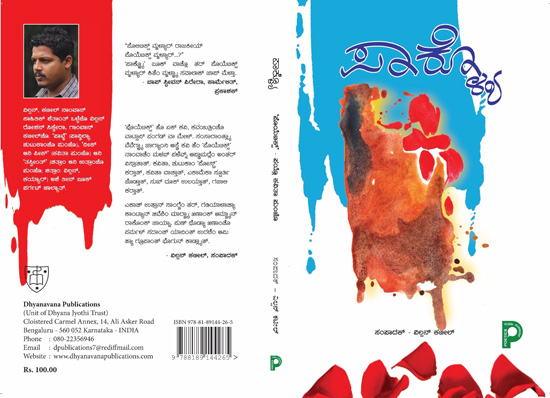 4) Paklyo (2015 Poetics Group – Dhayanavana Prakshan)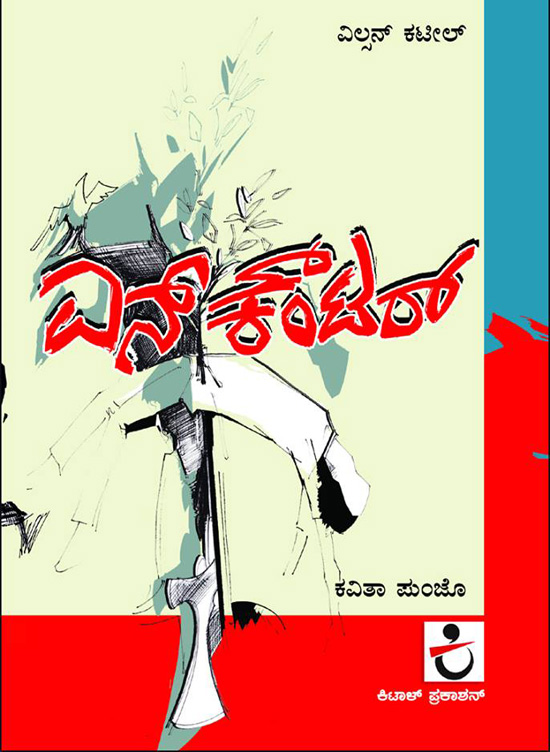 5) Encounter (2016 – Kittall Prakashan)
G. A few selected verses of CD songs and poetry by Wilson presented below:
Most of his poems he says were originated or inspired when he was working in the fields back in Kateel, hard work and after hard work sitting on the rock near his house he wrote his finest poems which has featured in well-known CDs. He has written 100s of poems. A few selected verse of some poems and songs are given below in Konkani (To read complete poems, please read Kittall.com where is best poems are published).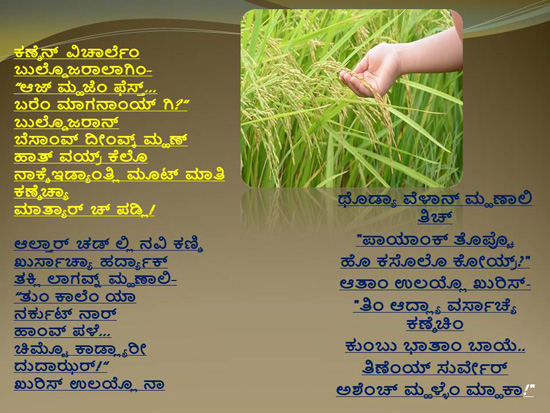 Poetry of Wilson on Novem (new Pady on FB)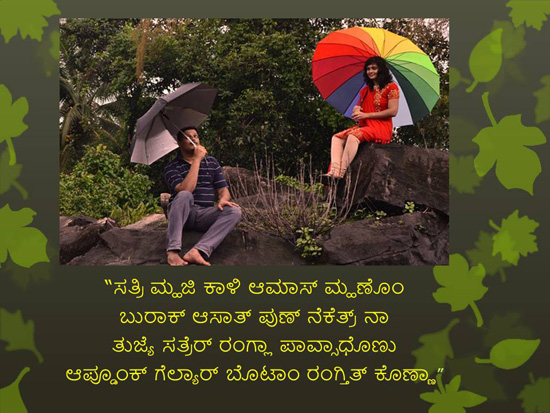 Lyrics of CD Thembe Thembe Pavs : Song Kankan Kankna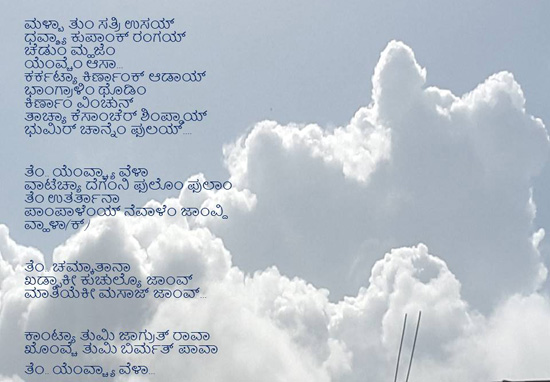 Lyrics of CD Ajit Peter D'Souza – Song: Tem Yevnhea Vella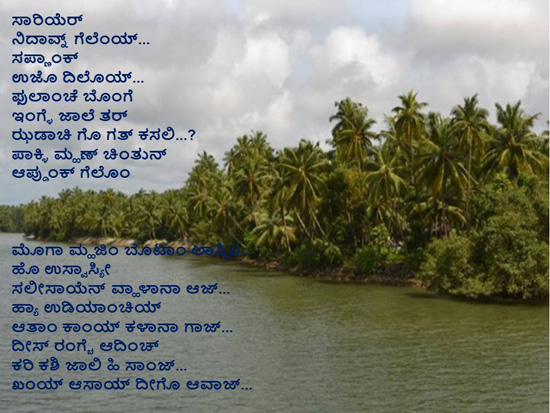 Lyrics of song for movie; Ek Ashlyar Ek Na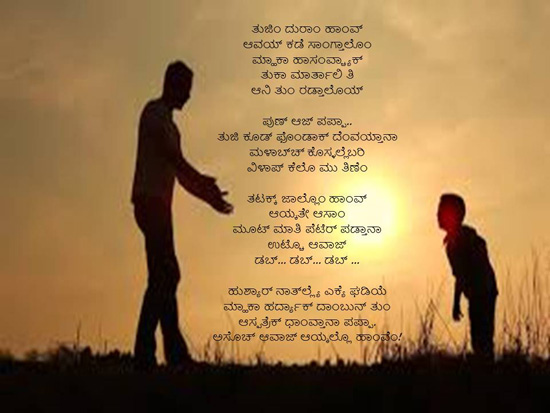 Pappak – Poem (Published in Kittall.com)
H. THANKS
1) To H.M Pernal Editor of Kittall.Com for the reference of Wilson's poetry/photos directly derived from Kittall.com
2) Wilson Kateel for his valuable time for the interview and to compile this article and allowing his poetry to be quoted here.