The History of Roman Catholics of Mangalore – Part two
By Alphonse Mendonsa, Pangla, Shankerpura

Bellevision Media Network


04 June 2012: The brief history of the origin and escape from Goa of the Roman Catholics of Mangalore was narrated briefly in the first part of "The History of Roman Catholics of Mangalore". The second part of the narrative deals in brief the persecution of Mangalorean Konkani Catholics by Tipu Sultan, their captivity and tormented life in Srirangapattana near Mysore for fifteen years and eventually their freedom from tyranny and misfortune.
The 15-yearlong captivity of thousands of Mangalorean Catholics at Srirangapatana imposed by Tipu Sultan, the ruler of the Kingdom of Mysore from 24 February 1784 to 4 May 1799 led to the near extinction of the community. After Tipu's defeat and subsequent killing by the British in the Fourth Anglo-Mysore War in 1799, the surviving captives returned and resettled in South Canara and later prospered under the British rule.
The complete history of 15 years of imprisonment and persecution, trials and tribulations, pain, torment and agony and death of our ancestors in the hands of the soldiers of Tipu Sultan and the liberation of the few of those who survived is unfolded here…
Mangalore –Golden City:
Mangalore has been an important port town and a prominent center of trade and business between north and south that benefited the East India Company. Many wars were fought for the control of this strategically important city between Portuguese, British, Wodeyars, Hyder Ali and later Tipu Sultan and Mughal emperors.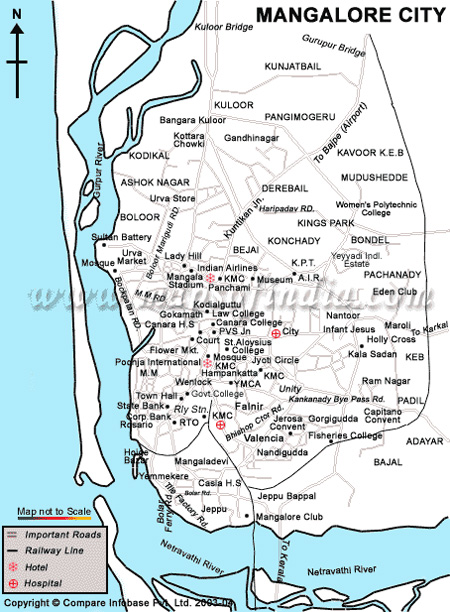 As the center of trade and commerce, the African and Persian Arab traders used to disembark at Mangalore to exchange goods. According to historical facts, Mangalore had been the capital of the Alupa dynasty until the 14th century. It is also said that Deva Raja Wodeyar ruled Mangaluru Rajya in 1429 during the reign of Vijayanagara King Veera Devaraya II. There had been wars between various contending powers to control this important port town. Therefore, one can imagine the importance of Mangalore port city even in medieval period.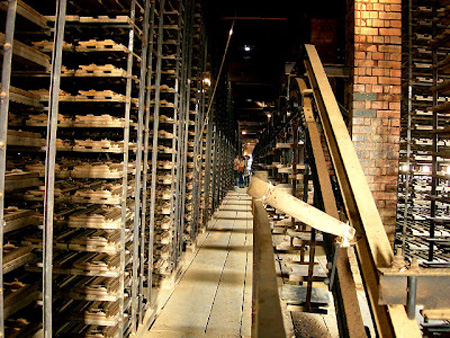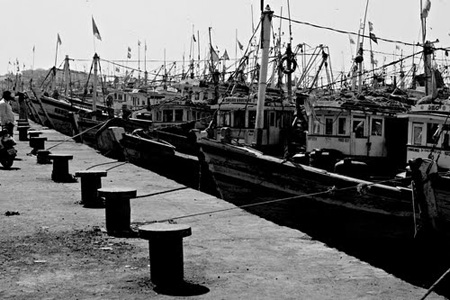 Mangalore Old Port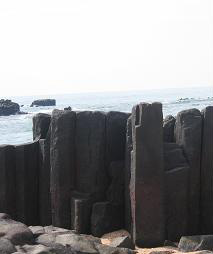 St Mary's Island
Mangalore fell in the hands of the Portuguese in 1520. Earlier, the port was discovered by the Portuguese explorer Vasco da Gama in 1498 when he had landed at St Mary's Islands near Udupi/Malpe on his voyage from Portugal to India. During the 16th and 17th centuries, the Portuguese commanded the Arabian Sea from the port of Mangalore.
Rise of Hyder Ali:
Born Hyder Naik, he distinguished himself militarily, eventually drawing the attention of Mysore's rulers. He was appointed as the Commander-in-chief to Krishnaraja Wodeyar II who was just a titular ruler. Having dominated the administration and the army, Hyder Ali eventually seized control of all of the reins of power and established himself as the ruler of Mysore with Srirangapatana as his capital.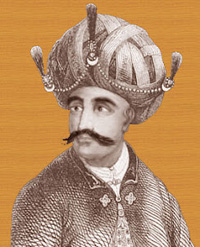 Srirangapatana, the capital of Tipu Sultan is situated on the bank of Kaveri River. The name is derived from Ranganatha Temple which was built by the rulers of the Ganga Dynasty in the 9th Century. It is situated 19 km from Mysore, and is approximately 300/320 km from Udupi / Mangalore respectively. It is a town in Mandya District.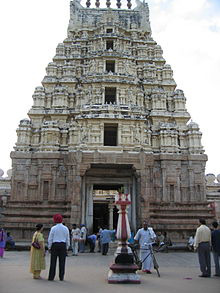 Ranganatha Temple
Hyder Ali expanded the kingdom's borders at the expense of the Maratha Confederacy and Nizam of Hyderabad and was one of the few local rulers to effectively check the military advances of the British East India Company. In the First and Second Anglo-Mysore Wars he came within striking distance of the British outpost at Madras.
Hyder's rule over Mysore was characterized by frequent warfare with his neighbours and rebellion within his territories. This was not unusual for the time, as much of the Indian subcontinent was then in turmoil, with the Maratha Confederacy struggling with the remnants of the Mughal Empire.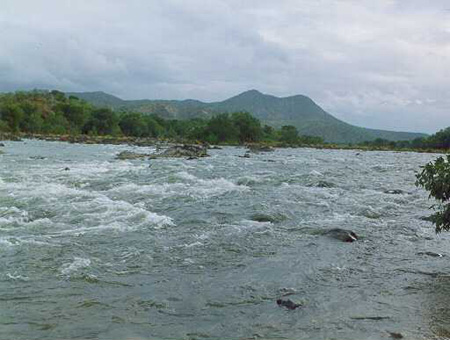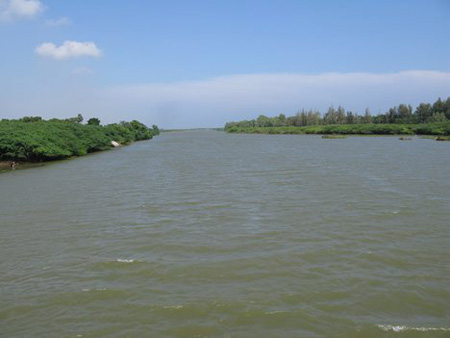 Kaveri River
Over the next few years Hyder Ali expanded his territories to the north. Two key acquisitions were Sira, taken from the Marathas and the kingdom of Bednore. The taking of Bednore included several ports on the Malabar Coast, including Mangalore.http://en.wikipedia.org/wiki/Hyder_Ali - cite_note-RP13-35 Hyder used these ports to establish a small navy.
Unlike his son, Tipu Sultan, Hyder Ali had amicable relations with the Christian population in Mangalore, which had long been under Portuguese influence and had a sizeable Roman Catholic population and with Christians in general. He had a very close friendship with two Goan Catholic clergymen, Bishop Noronha and Fr. Joachim Miranda, and allowed a Protestant missionary to live at his court. Hyder's army also included Catholic soldiers, and he allowed Christians to build a church at Srirangapatana, where French generals used to offer prayers and priests used to visit.
Mangalorean historian A. L. P. D'Souza mentions that Hyder Ali also had Christians in his administration. In accordance with the treaties concluded with the Portuguese, he also allowed Portuguese priests to settle disputes among Christians. However, many Mangaloreans, including non-Christians disliked him for the heavy tax burden he imposed on them.
In 1763, Hyder Ali occupied Mangalore. In 1767 the Mangalorean Catholics were estimated at 80,000. In February 1768 the British captured Mangalore from Hyder. Towards the end of 1768, Hyder and his son Tipu Sultan defeated the British and recaptured Mangalore.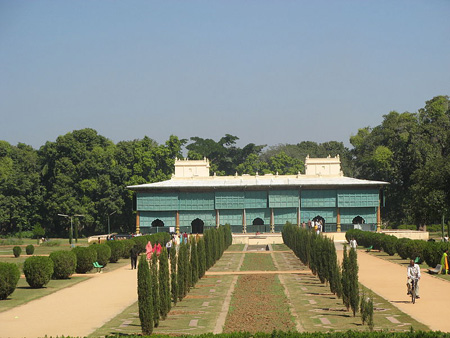 Daria Daulat - Tipu sultan palace
However, distrust developed between Hyder Ali and Christians after the conquest. Hyder Ali was wrongly informed that the Mangalorean Catholics had helped the British in their conquest of Mangalore. The Catholics were believed to have helped General Mathews with a sum of Rs. 3, 30,000/-. Hyder Ali sought the opinion of Portuguese officers who were his allies in the war against British. But the Catholic Portuguese did not spare their own Catholics of Mangalore and betrayed them by spreading the rumors of helping the British against Hyder Ali and suggested that the Catholics be punished with death as it was treachery against the sovereign king. Fortunately, Hyder only imprisoned some of the suspected Catholics and did not impose capital punishment on them.
It was learnt later that the Catholics of Mangalore did not help General Mathews in war against Hyder Ali and it was a pure lie and propaganda by the Portuguese. Hyder Ali then gave orders to release all the Christians. Christians thereafter had no problem with Hyder Ali and they flourished during his rule and lived peacefully.
Tipu Sultan succeeds Hyder Ali:
Hyder Ali, who had suffered from a cancerous growth on his back, died in his camp on 6 December 1782. Hyder's advisers tried to keep his death a secret until Tipu could be recalled from the Malabar Coast. Upon learning of his father's death Tipu immediately returned to assume the reins of power. His accession was not without problems: he had to put down an attempt by an uncle to place Tipu's brother Abdul Karim on the throne.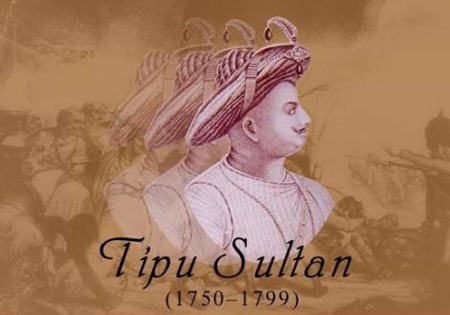 Tipu was not happy with Christians during his father's rule but could not help much as he could not go against wishes of his father but he was waiting for an opportunity to persecute the Christians who were believed to be the staunch supporters of the British whom he considered to be his arch enemies. Like salt on the wounds, he received highly exaggerated reports about the role of the Mangalorean Catholics and their help to the British in the Second Anglo-Mysore War. Even though his father Hyder Ali had no doubt with Christians as to their loyalty to the kingdom Tipu did not accept it and he was burning with anger inside. Following the death of his father, Tipu firmly believed that the Catholics in Mangalore sided with the British and as such he wanted to teach a lesson to the Catholics of Mangalore.
The dooms day.. Ash Wednesday:
Alan Machado in his book 'Shades Within Shadows writes, "A cock crew and crewed. Another joined in and another joined the band wagon, awakening the world to the tinges of pink lightening the eastern sky. Then as part of the discipline of dawn, the church bell tolled. Zuan nudged her niggling thoughts out of her mind and walked briskly the rest of the way on this the 25th day of February of the year 1784, the commencement of Lent."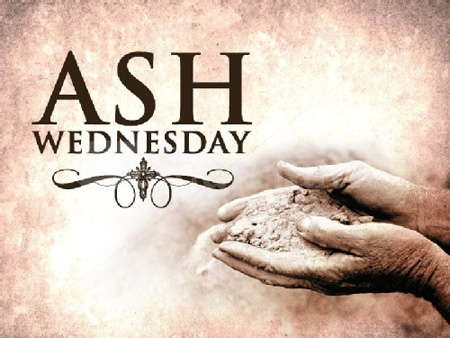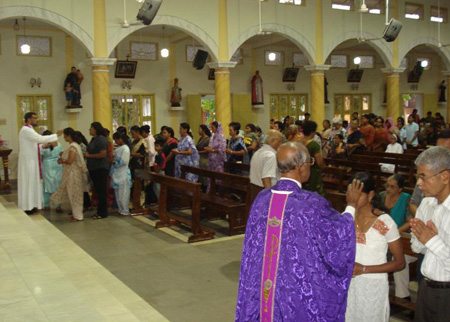 Writing further, Alan Machado highlights the extraction of a forced Confession from the Mangalorean Catholics as a pretext to persecute them….
"Several of the Roman Catholics were seized and taken to his camp where a paper was drawn out to the following effect and they were ordered to sign it. It is said they refused at first and declared the charges were false, but were at last forced to sign it. The charges were as follows, or rather the confessions:
It was us who wrote to the English and invited them to come and take possession of Canara in 1781-82.
It was us who furnished supplies to and otherwise assisted General Mathew's army when it landed and took possession of Honavar.
It was us who plundered the treasury at Nuggur when that fortress fell to General Mathews.
It was us who accompanied the detachment which was sent to take Mangalore and furnished it with supplies both on the march and after it encamped near Mangalore. It was also us who supplied provisions to the English after the fort was taken and who led the detachment to the attack (of) Husssien Ally Cawn as well as aided the English in repairing the breaches made when the fort was besieged by Tipu Sultan."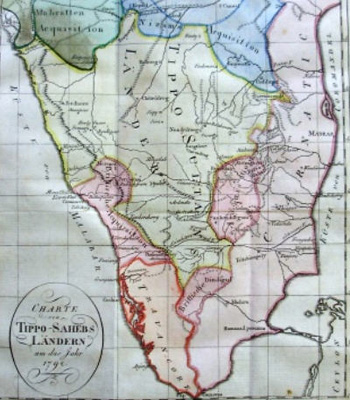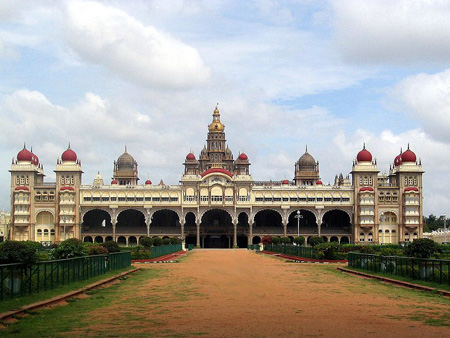 Mysore Palace
A perfect opportunity arose when Tipu Sultan defeated the British and gained control of Canara in general and Mangalore in particular. As a first weapon of his hatred towards the Catholics of Mangalore, he banished them from their lands, and imprisoned them at Srirangapattana, the capital of his kingdom. The captivity of Mangalorean Catholics at Srirangapattana which began on 24 February 1784 and ended on 4 May 1799, was one of the most dreadful and disastrous period in the history of the Mangalorean Catholics. Only a handful could survive such an ordeal and narrate their miseries to the succeeding generations.
The urge for freedom among the captives was so great that some of them even took risk to escape from the clutches of tyranny. In one of the passages of "Shades Within Shadows", Alan Machado narrates such an incident. "Paulu awakened to the sound of scuffles and shouts in the yard and the sight of his father surrounded by hulivesha. There was neither dance nor beating drum. Frightened and suddenly alone, he called. "Father" In his moment of ultimate despair, Jaki struggled and broke free and gestured widely, " Run," he shouted. "Run beyond the hill to the forests. Hide," restraining arms held him fast again "After him" someone shouted. "Run, Paulu, run. Run far, hide, Go, go go," Jaki shouted as he never had before.
Paulu ran from the tiger-striped man through the house and yard and up the hill with his father's desperate cries following in the wind. Jaki saw him race from the back of the house and up the hill, gain its crest and disappear beyond. The Striped one returned. Paulu had escaped.."
Soon after the Treaty of Mangalore in 1784, Tipu gained control of Canara. He issued orders to seize the Christians in Canara, confiscated their estates and deported them to Srirangapatana through the Jamalabad fort route. All this was accomplished in a secret and well-planned move on Ash Wednesday on 24 February 1784.
Gospel Reading on Ash Wednesday: Jesus said to his disciples, "I say to you that hear, love your enemies, do good to those who hate you, bless those who curse you, pray for those who abuse you. To him who strikes you on the cheek, offer the other also; and from him who takes away your cloak do not withhold your coat as well. Give to everyone who begs from you; and of him who takes away your goods do not ask them again. And as you wish that men would do to you, do so to them. … Love your enemies, and do good, and lend, expecting nothing in return; and your reward will be great… Judge not, and you will not be judged; condemn not, and you will not be condemned; forgive, and you will be forgiven; give and it will be given to you; For measure you give will be the measure you get back." St. Luke-6: 27-38
But everything went wrong and against the teaching of Jesus Christ on this fateful day. The above words of Jesus in the Gospel did not fall into the ears of enemies. All the churches were sealed during the Ash Wednesday Ceremony as it was known to Tipu that on this holy day most of Christians would be attending the special mass in the morning in all churches in Mangalore and all over Canara and it created a perfect opportunity for his soldiers to capture most of the Catholics on this day in a single raid..
Dreaded Journey to Srirangapatana:
It is estimated that from 60,000 to 80,000 Catholics had been captured though the generally accepted figure is 60,000. Most of them were captured from the churches when the Ash Wednesday Mass was going on in Mangalore and the rest of Canara and had no chance to escape. They were trapped like birds in the cage. The captives included old, young and very young children including babies and none was spared. They were tied by ropes like cattle and were forced to climb nearly 4,000 feet (1,200 m) through the dense jungles and gorges of the Western Ghat mountain ranges along two routes; one group traveled along the Bantwal-Belthangadi-Kulshekar-Virajpet-Coorg-Mysore route, and the other along the Gersoppa falls (Shimoga) route. It was 200 miles (320 km) from Mangalore to Srirangapatana, and the journey took six weeks. Many perished before reaching Srirangapatana. Some kept hope of returning and moved along only to be met with certain death as if entering the tiger's cage to be devoured. However, there were no priests among the captives. Together with Fr. Miranda, all the 21 arrested priests were issued orders of expulsion to Goa, fined Rupees 2 lakhs, and threatened death by hanging if they ever returned.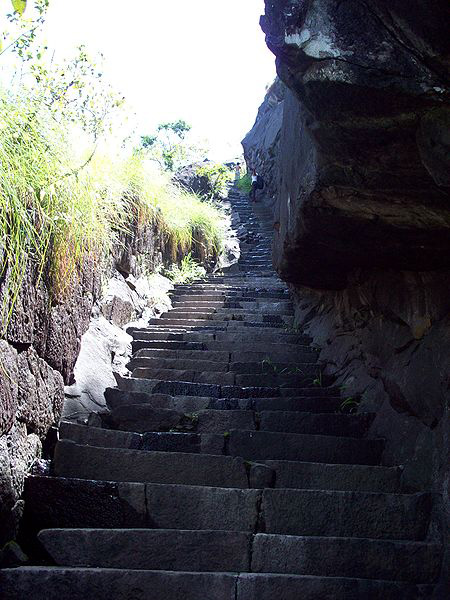 Jamalabad Fort Passage - Catholics were thrown down
According to the Barkur Manuscript, written in Kannada by a Mangalorean Catholic from Barkur after his return from Seringapatam, 20,000 of them (one-third) died during the march to Seringapatam due to hunger, disease, and ill treatment by the soldiers. At the camp at Jamalabad fort, Mangalorean Catholic leaders were thrown down from the fort. Tipu Sultan ordered the destruction of 27 Catholic churches, all beautifully carved with statues depicting various saints. Among them included the Church of Nossa Senhora de Rosario Milagres at Mangalore, Fr Miranda's Seminary at Monte Mariano, Church of Jesu Marie Jose at Omzur, Chapel at Bolar, Church of Merces at Ullal, Church of Immaculate Conception at Mulki, San Joseph at Ferar, Nossa Senhora dos Remedios at Kirem, St. Lawrence at Attur-Karkala, Rosario at Barkur, and the church of Immaculate Conception at Baindoor. All these churches were razed to the ground, with the exception of The Church of Holy Cross at Hospet, owing to the friendly offices of the Chauta Raja of Moodbidri . Besides, the Monte Mariano Church at Farangipet was spared.
To add to the misery of the Mangalorean Catholics, all land owned by the captive Christians was taken over by Tipu and distributed among his favourites. When some of the survivors returned from their captivity, they found that all their belongings had disappeared and their deserted lands were cultivated by the Bunts.
After arriving at Srirangapatana, the Christian captives were made to forcibly embrace Islam. They were tortured or sentenced to death. Many Mangalorean Catholics who refused to embrace Islam were imprisoned into dungeons or chambers. The young men who refused to embrace Islam were disfigured by cutting their noses, upper lips and ears. They were made to sit on asses and paraded through the city and later thrown into the dungeons of Srirangapatana. The cruelty that was heaped on the Catholics was worst than animals and had no limitations. They were simply treated as trapped prey in the clutches of the tiger.
Ludwig Von Pastor, a German historian, author of "The History of the Popes", quotes, "Countless Mangalorean Catholics were hanged, including women with their children clinging around their necks. Others were trampled or dragged by elephants. The able-bodied young men were drafted into the army after being circumcised and converted to Islam. The young women and girls were distributed as wives to Muslim officers and favourites living in Srirangapatana." According to one Silva of Gangolli, a survivor of the captivity, if a person who had escaped from Srirangapatana was found, Tipu had ordered the cutting off of the ears, nose, the feet, and one hand as punishment.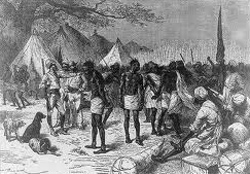 The persecutions and killings continued until 1792. This was followed by a brief period of relaxation from 1792–1797, during which a few Catholic families managed to escape to Coorg, Cannanore, and Tellicherry. Most of them languished in prisons waiting for their fate to be decided by the dreadful tiger Tipu Sultan until 4 May 1799.
Road to Freedom – Finally:
It is said that everything has to come to an end. Sometimes it is earlier than expected and at times it is much later than expected. However, in the case of Mangalorean Catholics, the end to their cruelty came very late when almost the entire community perished under the cruel hands of Tipu Sultan.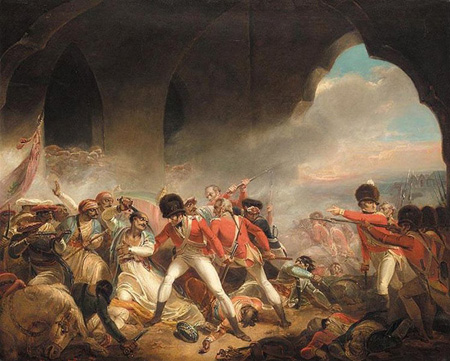 Death of Tipu Sultan
In the Battle of Srirangapatana on 4 May 1799, the British army under officers George Harris, David Baird, and Arthur Wellesley stormed the fortress, breached the town of Srirangapatana and killed Tipu Sultan. After his death in the Fourth Anglo-Mysore War, the Mangalorean Catholics were freed from his captivity. Of the 60,000–80,000 Mangalorean Catholics taken captive by Tipu Sultan, only 15,000–20,000 could survive and return. Even though they returned they found their land being taken away and once again they became slaves under the Zamindars like Bunts and other non-Christian land-holders.
Back to the dream land… My Mangalore:
Narrating the dream of the captives to return to their homeland, Alan Machado writes, "After so many years, Joao was home again. He had dreamed of this day for fifteen years, this moment when he would see once again these green fields ringed by coconut palms and severed by snaking silvery streams. For fifteen years he had dreamed of breathing its salted air and listening to its sounds, its birds, its crickets, its frogs. For fifteen years he had dreamed of seeing once again his father's house, the church, the river and the sea; Paulu, perhaps…"
Historian Alan Machado Prabhu, author of book "Shades Within Shadows", mentions that only 11,000 survived the captivity. British General, Arthur Wellesley helped 10,000 of them return to South Canara and resettle on their lands. According to Francis Buchanan, 15,000 of them returned to Mangalore and its vicinity. According to genealogist Michael Lobo, the present Mangalorean Catholic community is descended almost entirely from this small group of survivors.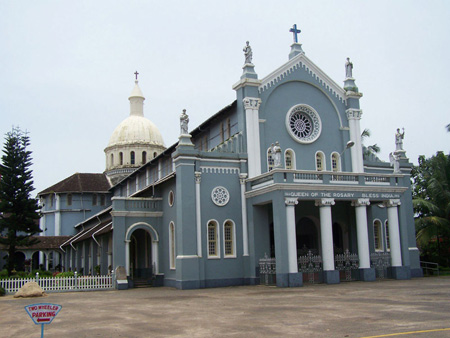 Rosario Church, Mangalore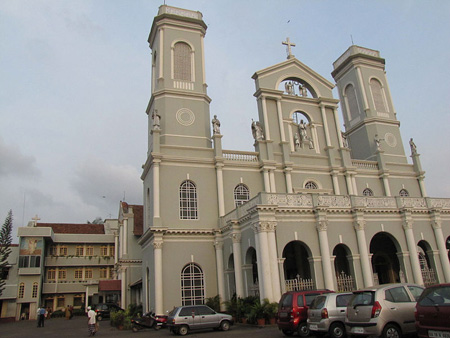 Milagres Church Hampankatta-Mangalore
Later, the British took over South Canara. In 1800, they took a census of the region. Of the 3,96,672 people living in South Canara, 10,877 were Christians. Thomas Munro was appointed the first collector of Canara in June 1799. He passed three orders in respect of the estates of the Christians, which were taken over by non-Christians during their captivity. Through the assistance of the church and with the support of Munro, the Christians were able to recover their lands and estates. Fr. José Miguel Luis de Mendes, a Goan Catholic priest was appointed as Vicar of Our Lady of Rosary Church at Mangalore on 7 December 1799. He took interest in the re-establishment of the community from 1799 to 1808. Later, British General John Goldsborough Ravenshaw was appointed as Collector of South Canara. He took an active part in the restoration of the Catholic community's former possessions and the recovery of its estates.
Thomas Munro helped the Mangalorean Catholics to recover their lands after their return from captivity. In 1800, there were 2,545 Catholic households with a population of 10,877. Their population almost doubled by 1818. According to various parish books, Mangalorean Catholics numbered 19,068 in South Canara (12,877 in Mangalore and Bantwal, 3,918 in Mulki, 2,273 in Kundapore and Barkur). Most of the churches which were earlier destroyed by Tipu Sultan were rebuilt by 1815. The community prospered under the British, and the jurisdiction of the Archbishop of Goa recommenced.
The new beginning once again: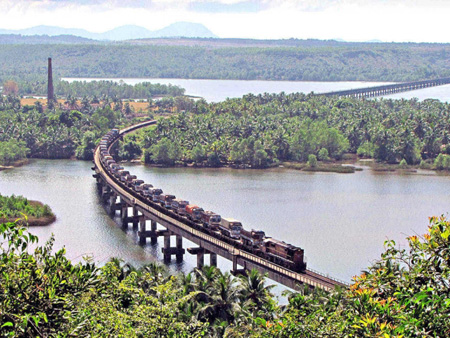 "Joao felt completely at home. This stretch of earth had absorbed the labour and sweat of his own, and, but for father and mother and a brother, harboured their mouldering bones. On this night alone beneath the open sky, on this night with no sleep, it occurred to him that, perhaps, he alone represented all that they had stood for; their blood; their values; their customs and traditions; their religion; their inheritance. A tenuous link with the past, he was their fragile bridge to the future, a bridge he resolved, under the coconut palms and stars, to secure….. (Shades Within Shadows)
T h a n k s ....
I take this opportunity to thank the following individuals for helping me to compile this article. Without their support, inputs and suggestions this article: " The History of Mangalorean Catholics " would not have been possible.
I am grateful to: Historian Allan Machado Prabhu, the author of "Shades within Shadows", Ancy, Paladka, Konkani Catholics Group, HM Pernal (Kittall.com), Dr. Eugene D'Souza (Bellevision.Com), Elias D'Souza (Bellevision.com), Sigfred D'Souza (Bellevision.com) and Lavina Nazareth, Permude (Bangalore)
Thank you all
Alphonse Mendonca, Pangla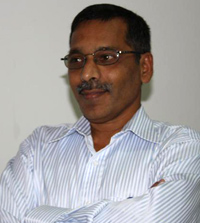 Alphonse Mendonsa, Pangla
Alphonse Mendonsa was born in Pangla, Shankerpura land of Jasmine flowers. He had been actively involved in church and school activities from very early of his life and also took active part in C.Y.M in Pangla and thereafter joined AICUF at St. Mary's Junior College in Shirva.
On completion of his studies, Alphonse worked in Mumbai and also took active part as Committee member of Kalina Cultural Organization and arranged and participated in singing competition successfully. He has also written few articles for "Poinari" and "Jello" Konkani Weeklies from 1978 - 86. Few of his poems have been published in www.Mangalorean.Com, www.konkanifriends.com, www.panglaparish.com and "Kuttam" Konkani weekly.
Currently, Alphonse resides in Abu Dhabi, U.A.E. and his wife Apoline Mendonsa and Children: Alister Don Mendonsa and Alisha Jane Mendonsa are studying at St. Aloysius College in Mangalore and they reside in Bejai, Mangalore.
Alphonse was instrumental in forming "Pearls of Mangalore" (Manglurchim Mothiam), a musical troupe based in Abu Dhabi and serving as Team Leader since its inception in 2007. Pearls of Mangalore successfully conducted Pearl Voice Junior I in 2011 and also have successfully conducted three musical concerts/stage programs. Last year Pearls of Mangalore produced their own Konkani songs audio cd titled: "Amchem Sopann" in which most of the songs have been sung by Abu Dhabi based Konkani Mangalorean singers/members of Pearls of Mangalore.
Having an interest in web-portals, Alphonse also serves as U.A.E. reporter/co-coordinator of www.mangalorean.com and www.bellevision.com
Alphonse is actively involved serving and promoting Konkani language and literature. He has been supporting Konkani websites and regularly writes comments on Kittall.Com (A unique Konkani Literature World). A few of his poems and articles will be published soon in this web portal and also the above article "The History of Mangalorean Catholics "will be published in Konkani in Kittall.com shortly.
Bellevision.com and team thanks Alphonse Mendonca, Pangla for his valuable time and efforts supporting the web-portal and contributing this important article. We wish him all success.