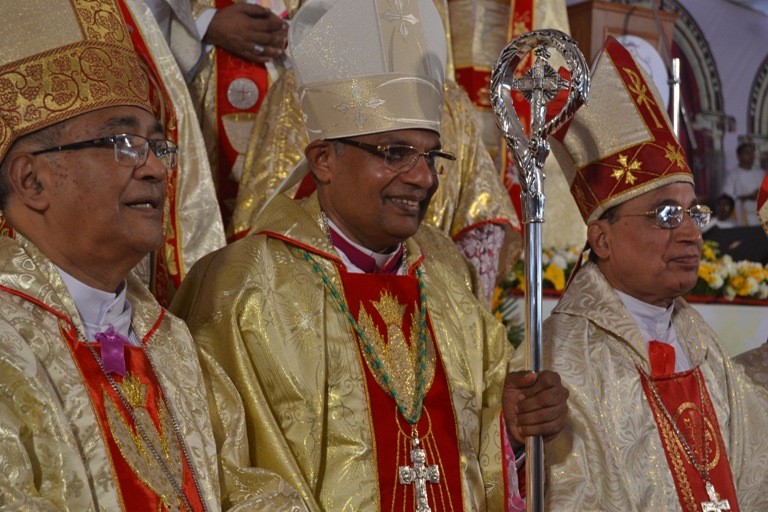 The solemn Episcopal Ordination and a grand felicitation function marked the Installation of Most Rev. Dr. Peter Paul Saldanha as the fourteenth Bishop of Mangalore Diocese on Saturday, 15 September 2018 at the grounds of Rosario Cathedral. The entire programme of consecration of the new Bishop that commenced at 9.30 am ended at 2pm. Twenty two Bishops from different dioceses of India including one from Tanzania graced the occasion. Besides over three hundred priests from Mangalore and Udupi Dioceses, many religious sisters and more than 12,000 people participated in this mega event.
EXCLUSIVE

My First Experimental Container Garden!!
For anyone with dreams of a frivolous hope comes in a container. If you are constrained by time, energy, money or space, container gardens offer some of the easiest ways to overcome limited resources. Although contained plants rely on gardeners for their needs. One can
Read More...
PERSONALITY

Dr. Gerald Pinto: Serving the Society Through Education, Literature and Social Activities
Dr. Gerald Pinto, popularly known as 'Jerry Niddodi' in Konkani literary world is a person who scaled great heights not only in the field of education rising to be the Principal of a prestigious college, but also in the sphere of Konkani and
Read More...

Joy Fernandes
(35), Mangalore /Bangalore

Alzin
(27), Bangalore/ Mangalore

Levison Saldhana
(28), Paladka