Indians will be hit if Nigerians are targeted: Diplomat
Panaji, Nov 4, 2013 (IANS): A Nigerian consular official warned Monday that thousands of Indians in his country will be "thrown out on the streets" if police doesn't stop evicting Nigerians from their rented homes in Goa.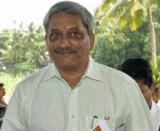 Speaking to IANS after meeting members of the Nigerian community in Goa, bureaucrats and police officials over the last two days, consular attache Jacob Nwadadia said the Goa government had until 9 p.m. Monday to stop the illegal eviction process.
"There are only 50,000 Nigerians living in India but there are over one million Indians living in Nigeria. Thousands of Indians living there will be thrown out on the streets if forcible eviction of Nigerians in Goa does not stop," Jacob said.
The official said Nigeria was five hours behind Indian Standard Time and that there would be time for the Nigerian government to order action against Indians living there.
The Goa government has ordered a crackdown on all foreigners living in this tourism hub after a bitter clash between a mob of over 200 Nigerians on one side and police and locals on the other.
The Nigerians, who were protesting the murder of one of their compatriots, had blocked National Highway 17 for several hours, demanding the presence of Nigerian consular officials for the autopsy proceedings.
During the clashes, the Nigerians not only smashed a police hearse van, but also dumped the corpse in the middle of the road, blocking all traffic. They later snatched lathis from the intimidated policemen who were mute spectators and began to threaten the locals as well as the policemen themselves for a couple of hours.
Over 50 Nigerians were arrested following the violence.
Chief Minister Manohar Parrikar later claimed that the murder was a result of a war between two narcotics gangs, while the Nigerians said their fellow national was murdered by the local drug mafia which had the sympathies of a minister.
Jacob, who spoke to IANS on his way back to New Delhi after a two-day tour of Goa, also said that police had been going from home to home in places where Nigerians resided and were forcibly evicting them out.
"They are evicting Nigerians forcibly. There is no rule of law," the attache said.
One of those suffering the brunt of the forcible eviction is Chioma Ghansoli, a 24-year-old Nigerian living in Anjuna.
On Monday morning, Chioma Ghansoli's landlord asked her to move out of the rented house by the end of the day and she has nowhere to go for the night but the beach, where she plans to spend the night, in absence of a roof over her head.
"My landlord said all the 'blacks' had to be evicted on police instructions. I have nowhere to go in Goa. Me and my friends will spend the night at the beach tonight with our luggage," Chioma said.
She added that locals had begun to specifically target Africans racially chiding them for being of black persuasion.
Jacob also that said a resolution passed by a local panchayat headed by the wife of a BJP legislator, Michael Lobo, banning Nigerians from the village should be withdrawn.
"This kind of harassment has to stop without delay," Jacob said, threatening similar reciprocation in Nigeria.
Parrikar Monday said that most Nigerians living in Goa only had photocopies of their passports and visas as proof of their nationality.
"We have questioned a lot of Nigerians and were verifying their documents. Most of them have only photo copies of their passports and visas. We are going to ask the Nigerian embassy to verify these documents," Parrikar said.
The verification is part of a drive started by the Goa government for inspection of documents of all foreign nationals living in Goa. The drive was announced after the highway violence last Thursday.