Goa minister apologises for calling Nigerians a 'cancer'
Panaji, Nov 7, 2013 (PTI): Goa's Art and Culture Minister Dayanand Mandrekar today apologised for his description of Nigerians as a "cancer".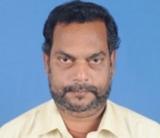 "It's my mistake to make such statement. I apologise," Mandrekar told reporters here. However, the minister said what Nigerians did in Goa is also wrong.
After last week's murder of a Nigerian in Mapusa, a group of 200 Nigerians had blocked a major high way in the state and clashed with the police and locals.
Chief Minister Manohar Parrikar then ordered the police and officials to identify Nigerians who are illegal residents of the state and said they must be deported.
"I never imagined that there would be such a problem due to my statement," Mandrekar said.
Talking to PTI on Sunday, the minister had called Nigerians a "cancer" and their actions as detrimental to the tourism industry.