Abu Dhabi Ladies Association Celebrated 'Holi' at Corniche - A Festival of Colors
- Media Release


Abu Dhabi, 08 Mar 2015: Holi is one of the most colourful festivals of India. Indian Ladies Association (ILA) has been organizing most of the Indian festivals to celebrate the fervor of India on this foreign soil, with its members and guests. This year Holi was celebrated on 6th March at Recreation Garden (Corniche).
The event was conducted in association with The Institute of Chartered Accountants of India (ICAI), Abu Dhabi and Maharashtra Mandal. Strategic planning and meticulous arrangements gave way to a fantastic and unparalleled event, which got a footfall of two thousand people (members, friends and guests). The event was graced by Indian Ambassador, H.E. T. P. Seetharam.

Colours of Holi were enjoyed by Indians and foreigners alike.
The highlights of the festivities were the live Dhol (traditional drum) and rain dance.The foot-tapping music and Holi numbers played by DJ Mac kept the crowd dancing throughout. Jet airways had sponsored a ticket for the raffle draw. Food stalls put up by Royal Rajasthan, Zaika, Occasions, etc offered the desi delicacies such as Gujjiyas, Gulab jamuns, Kachoris, Samosas,Pav Bhaji and Chaat which were the most selling items and which made people go back to the memories of Holi celebrations back home. There were refreshing fruit juices like Lassi, Sugarcane juice and Thandai. Children enjoyed the Baskin Robbins ice-creams. Soft drinks were provided by Pepsi. Al Rawabi Group generously provided free tea and juicestoall the visitors. ILA had its own food counter.
Jet Airways, Liwa Trading, Pepsi, Al Rawabi, Hysna and Zenar Electricals. Were very much appreciated for their support which made this event a success.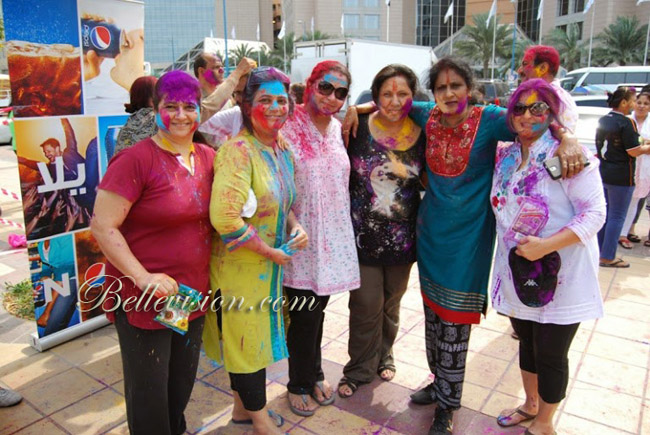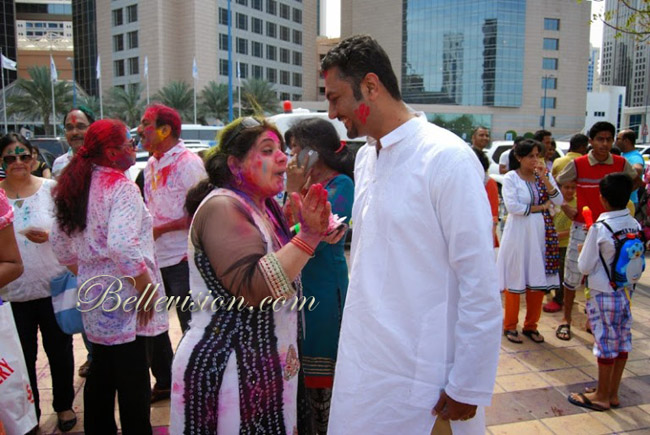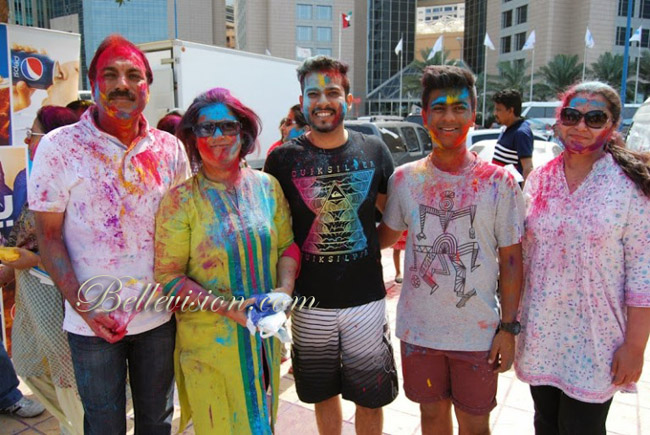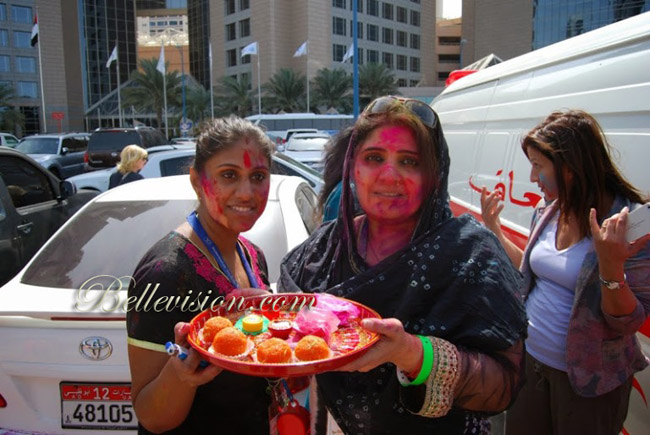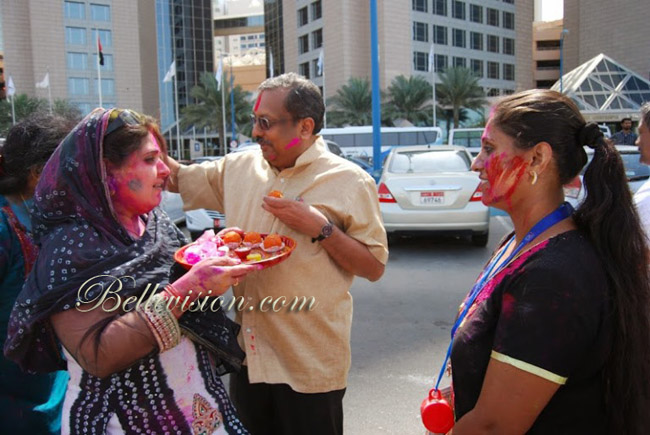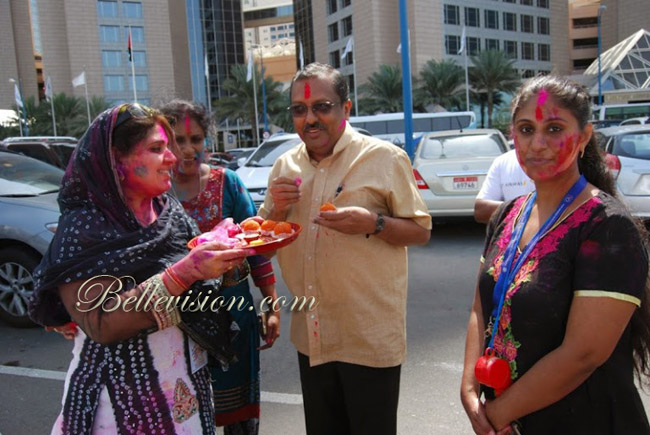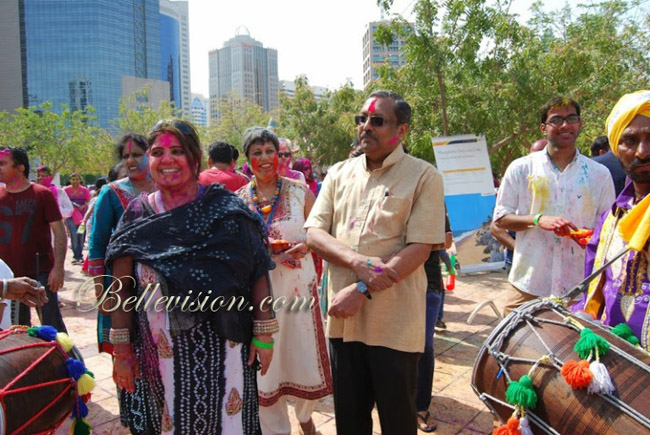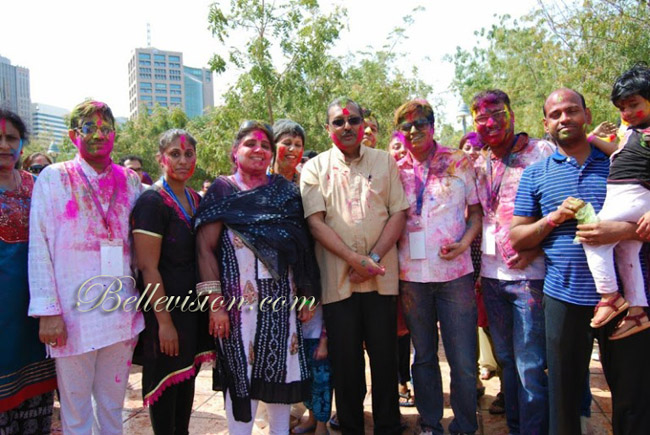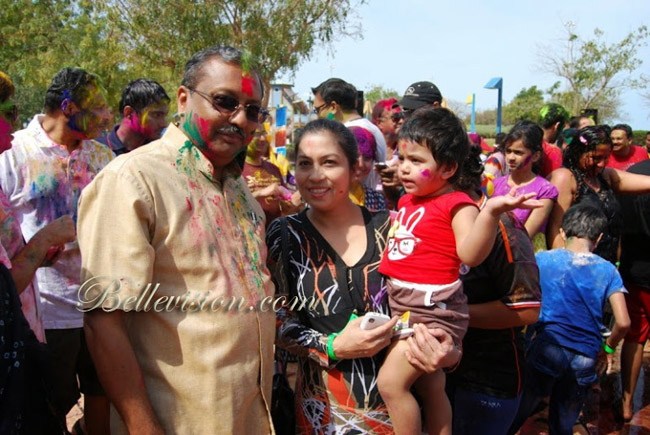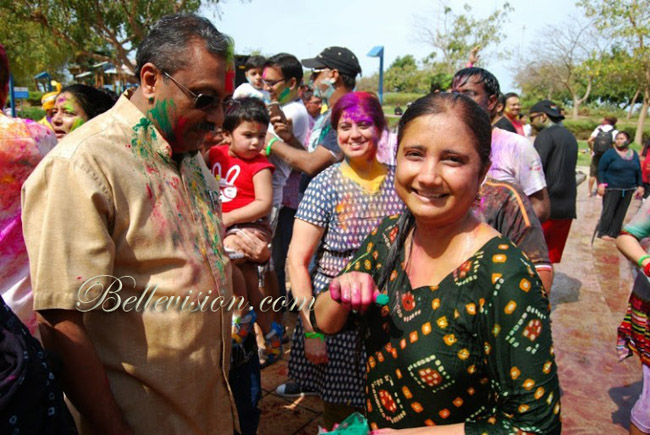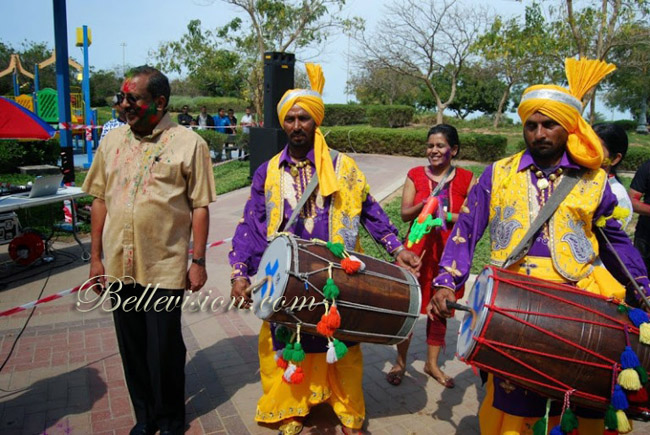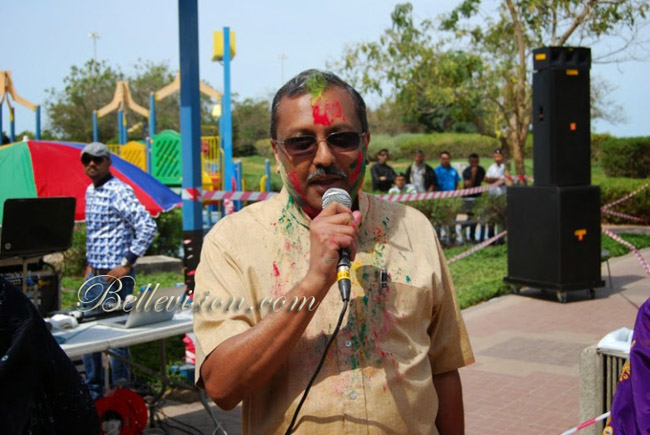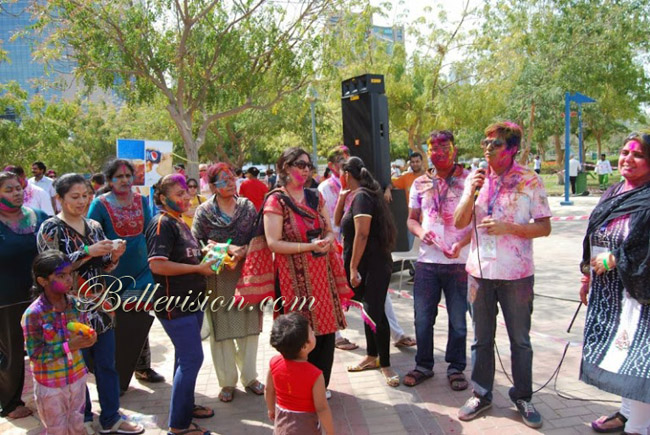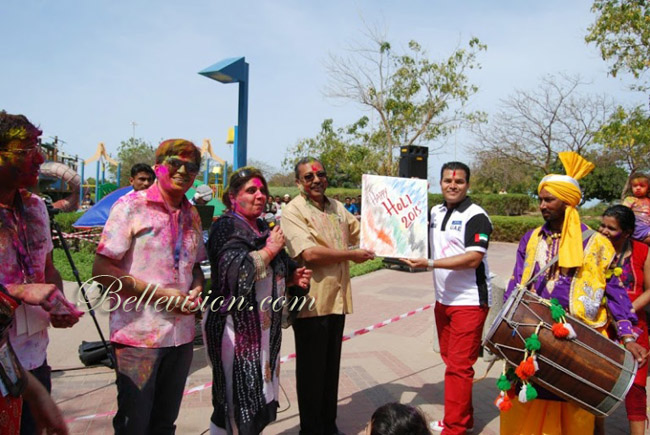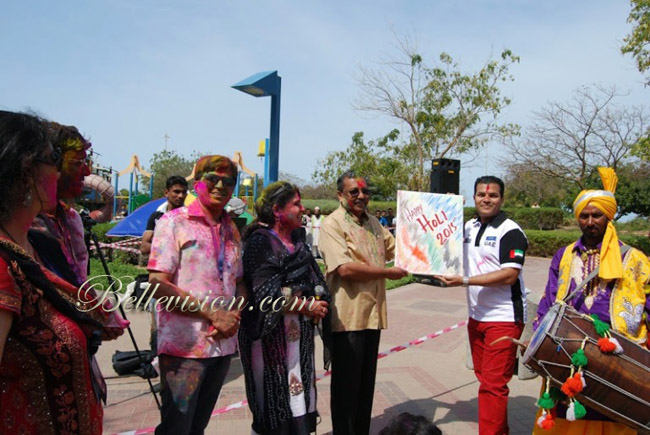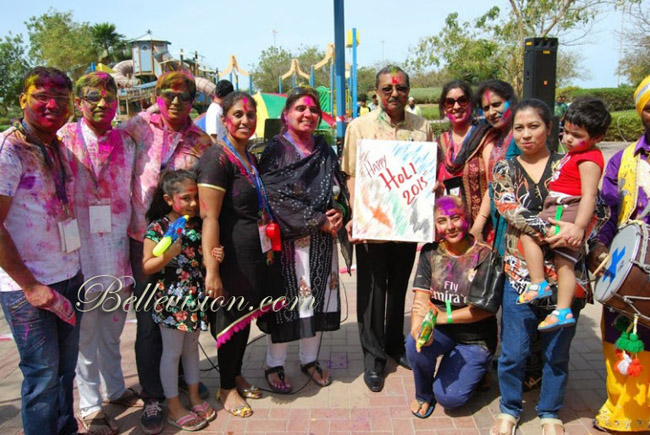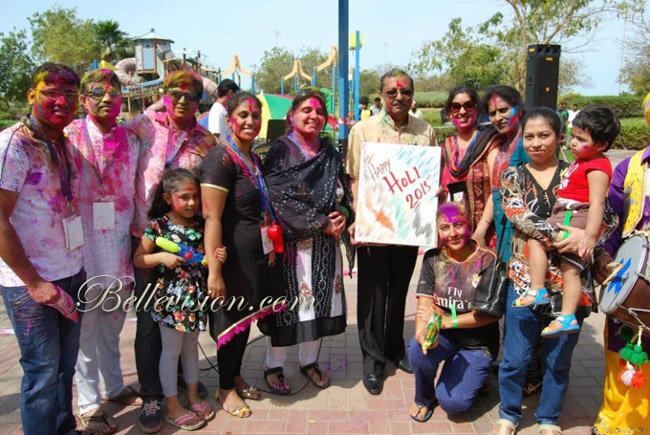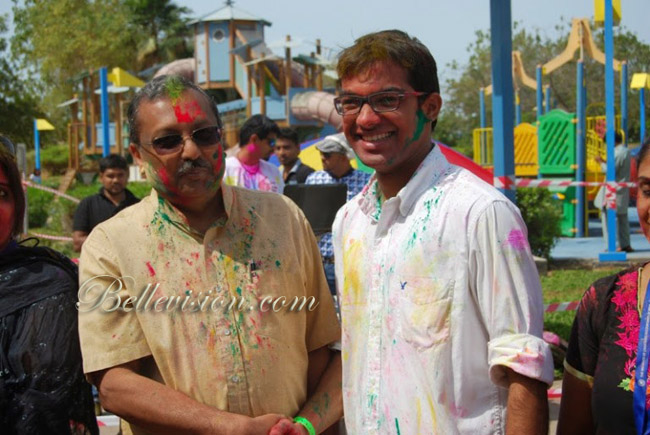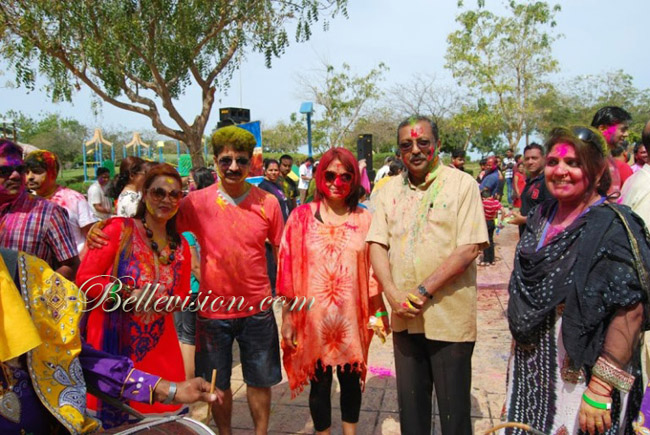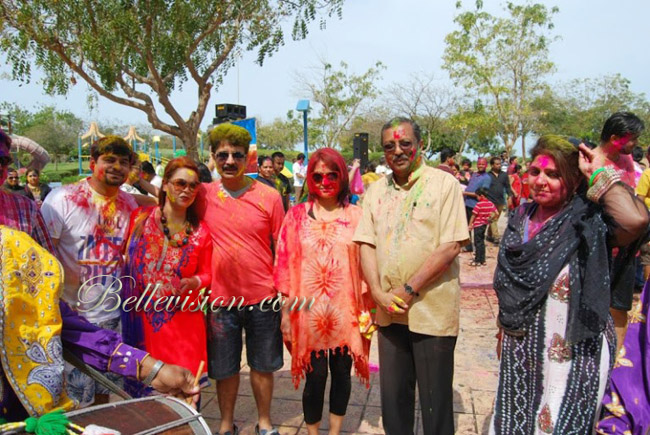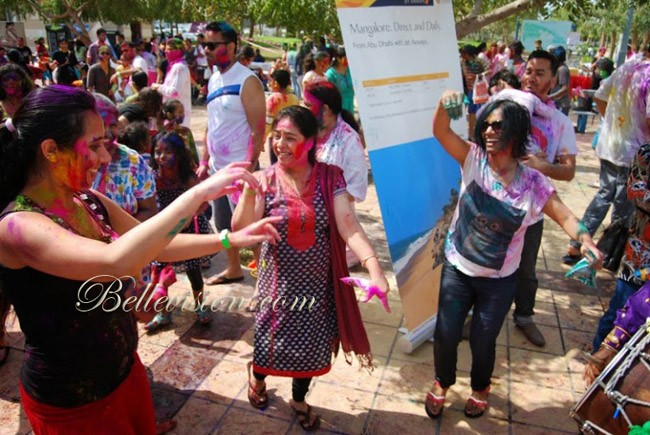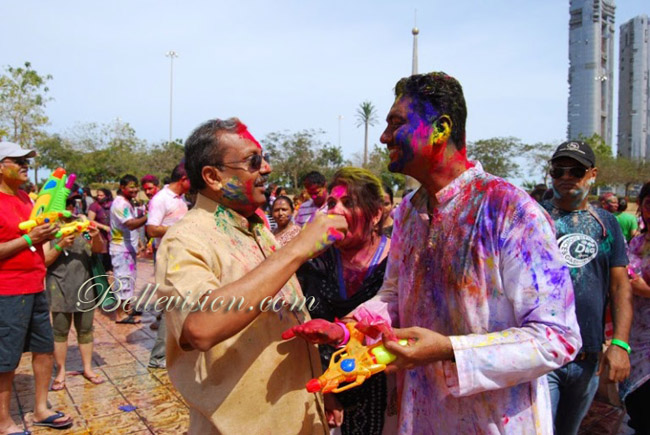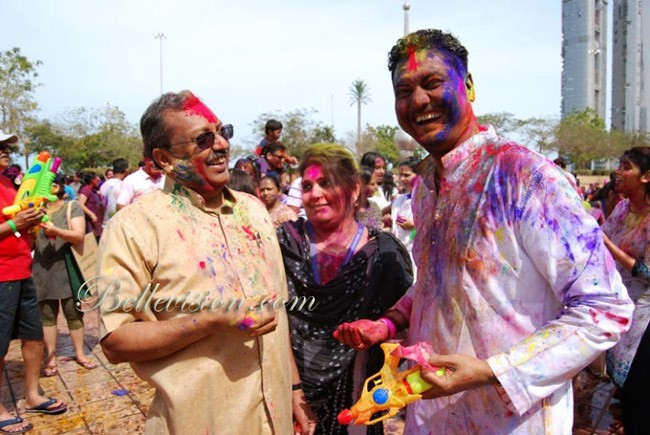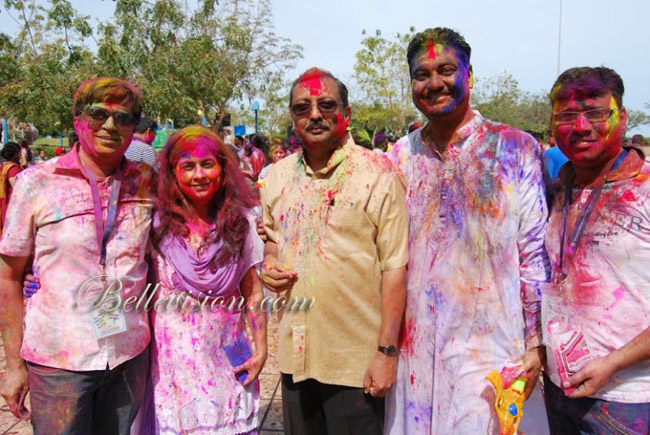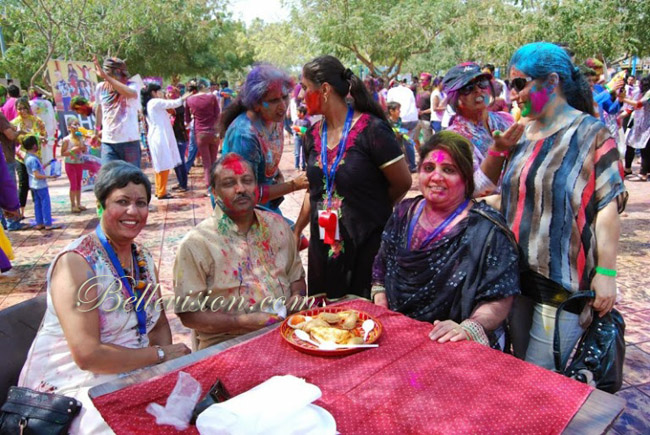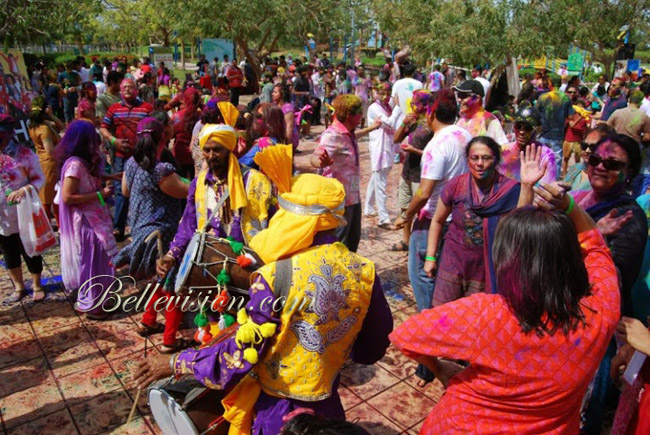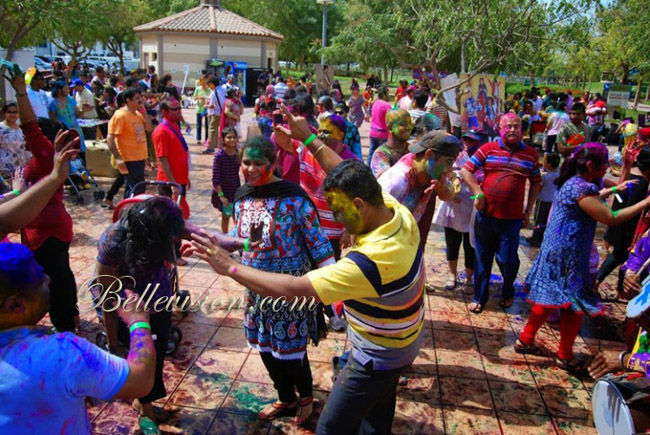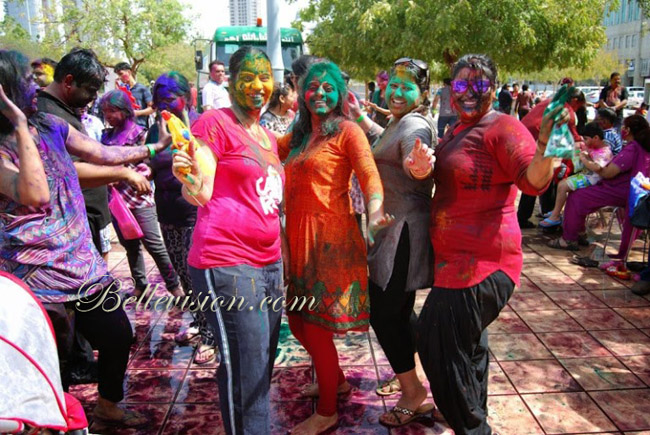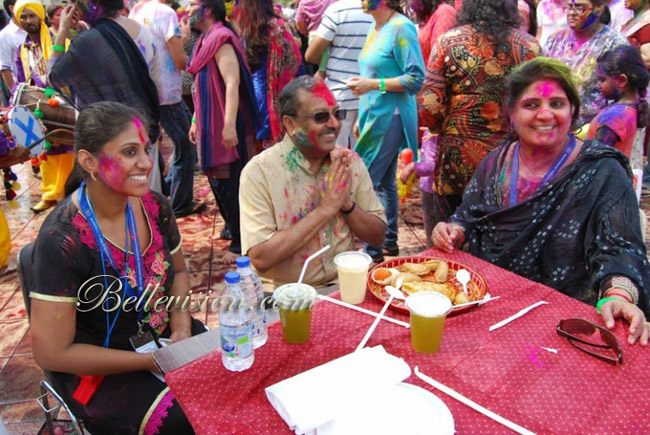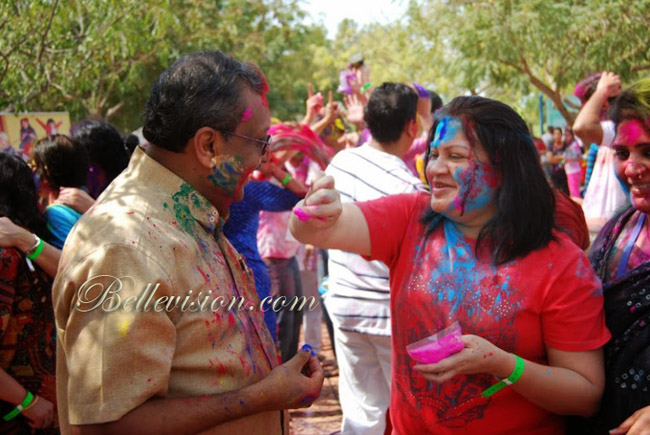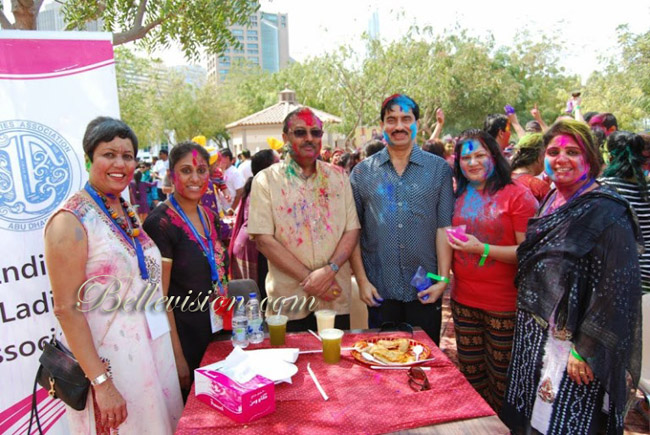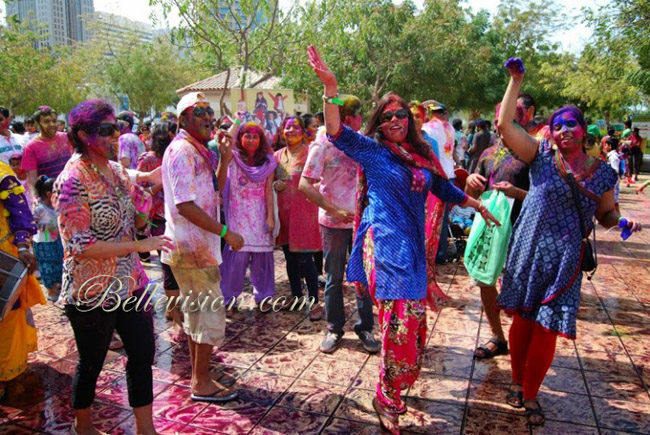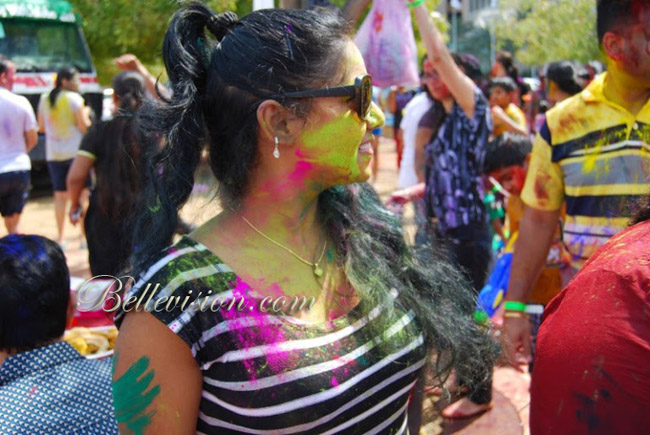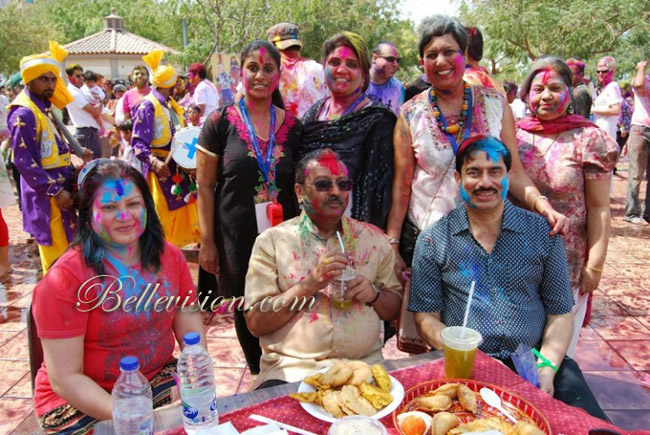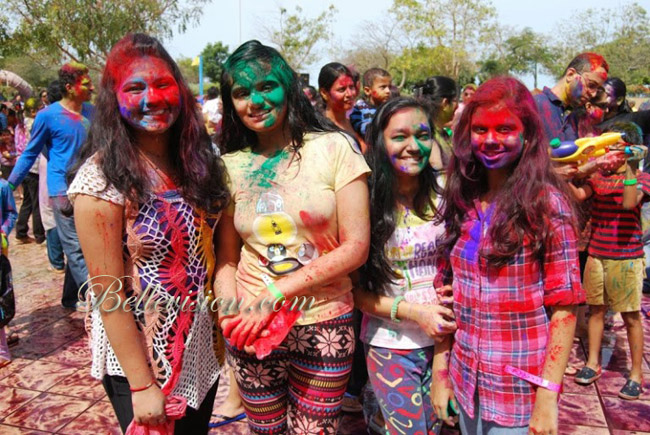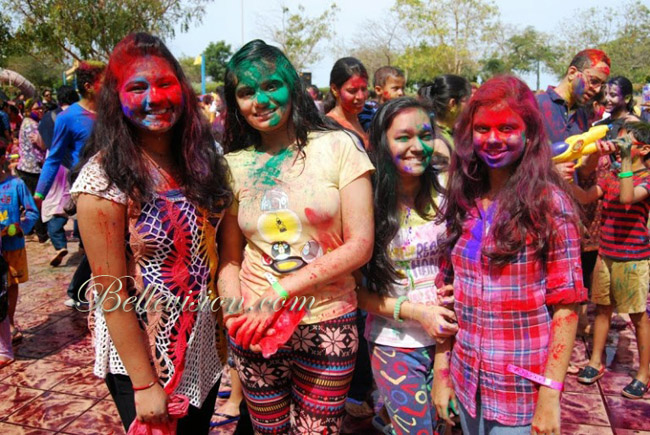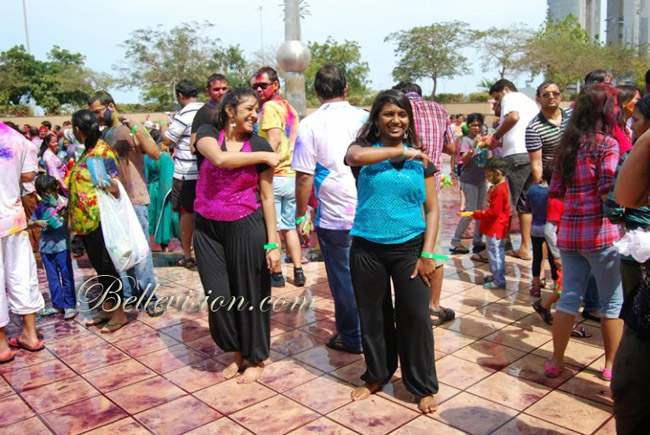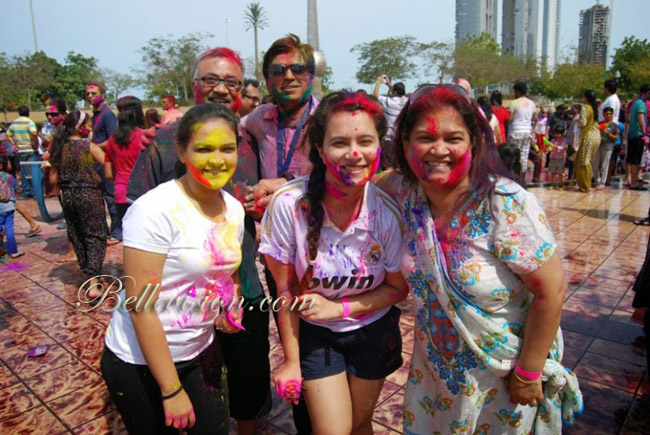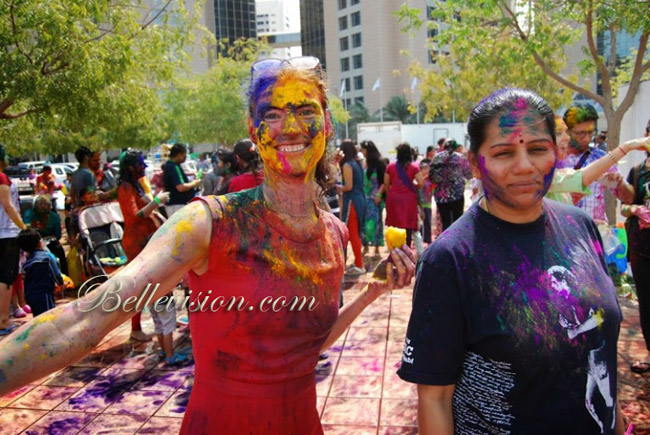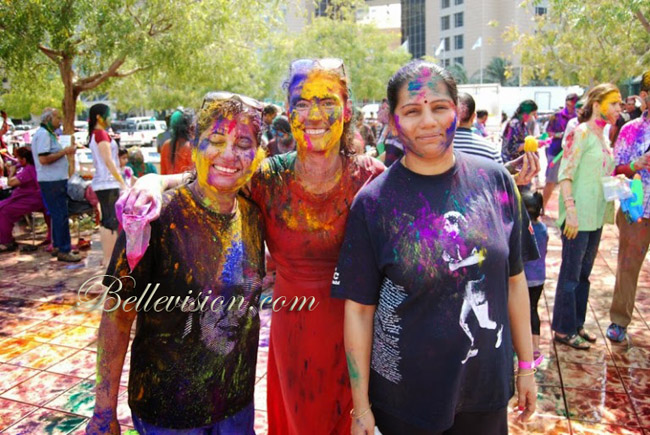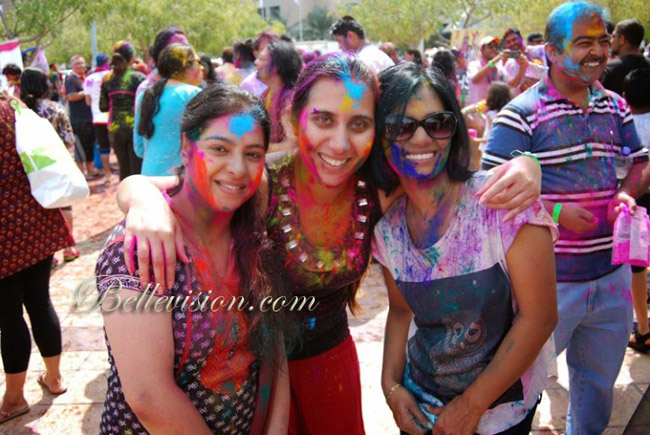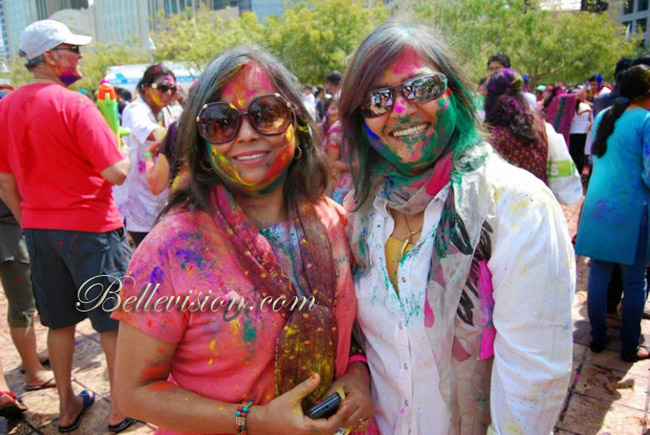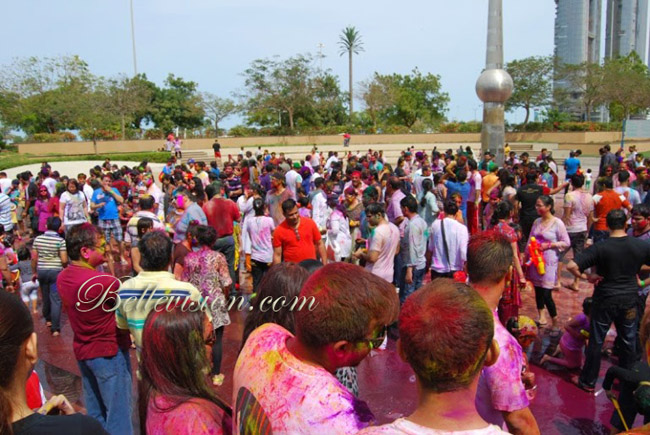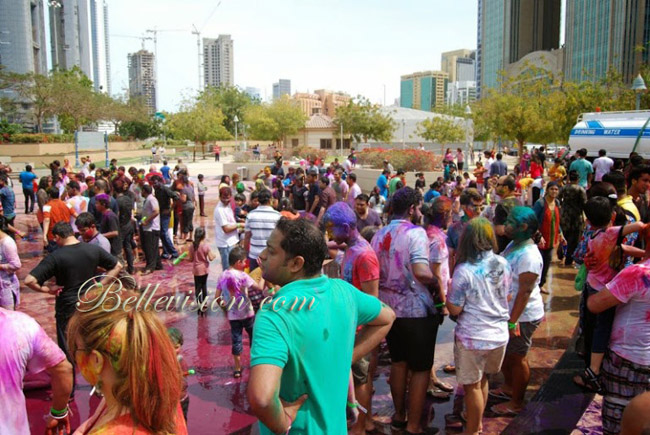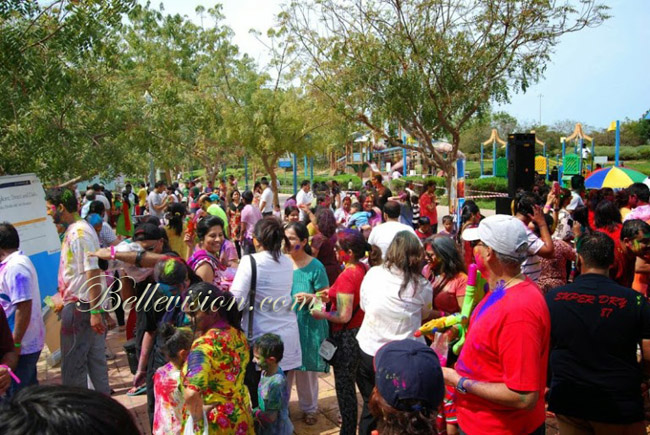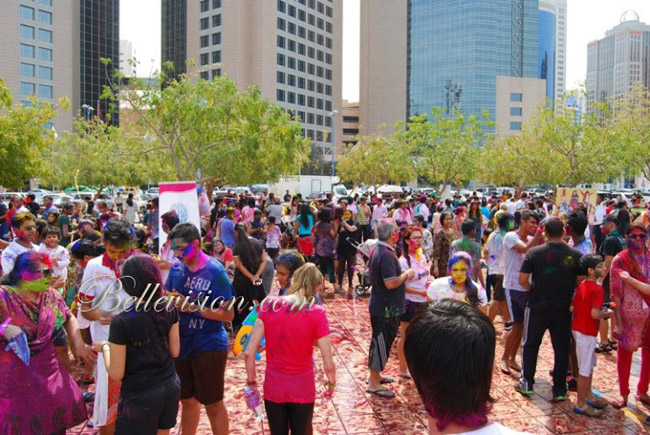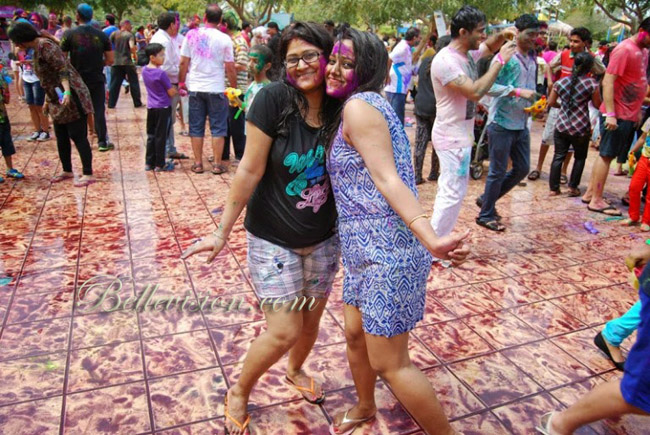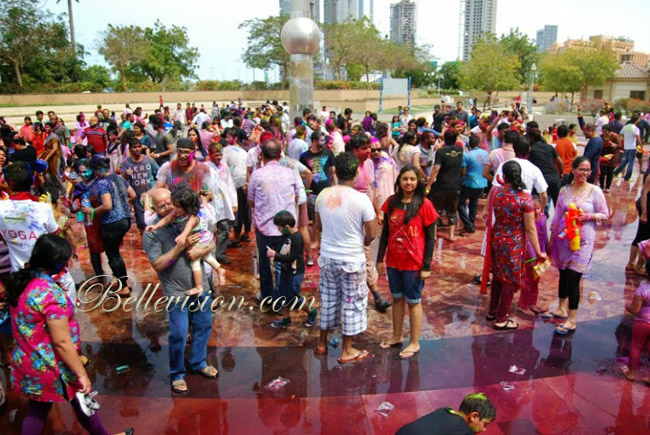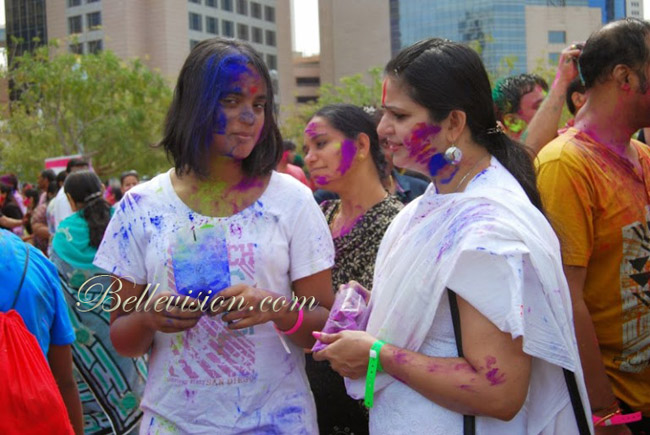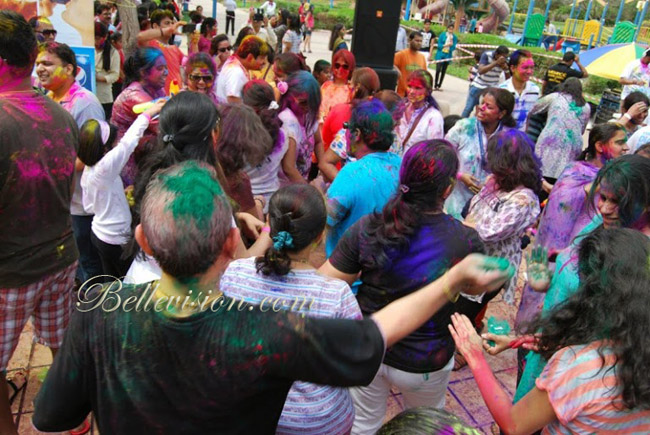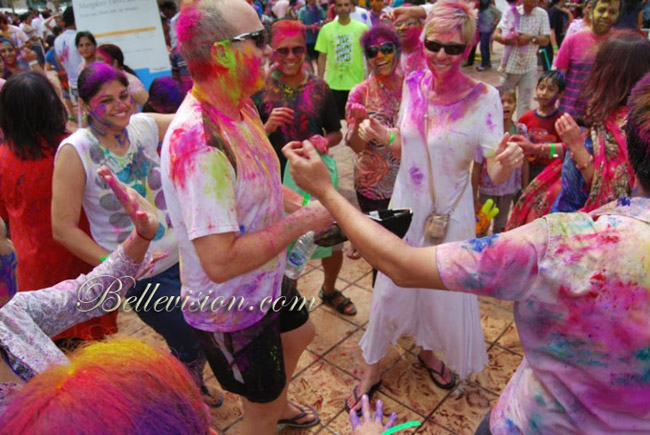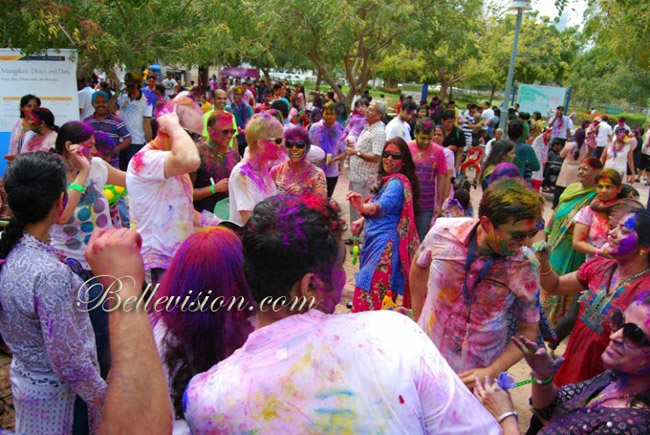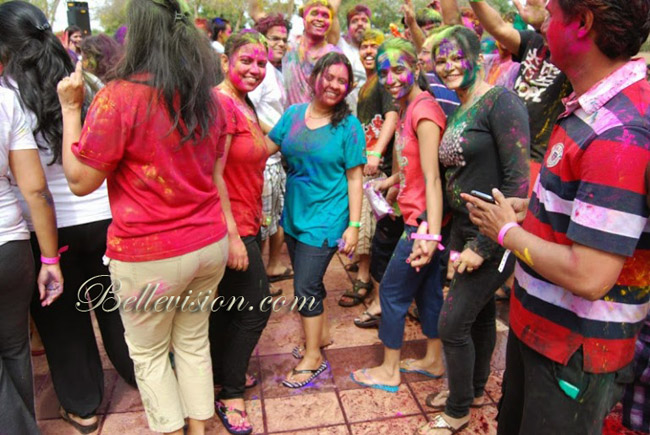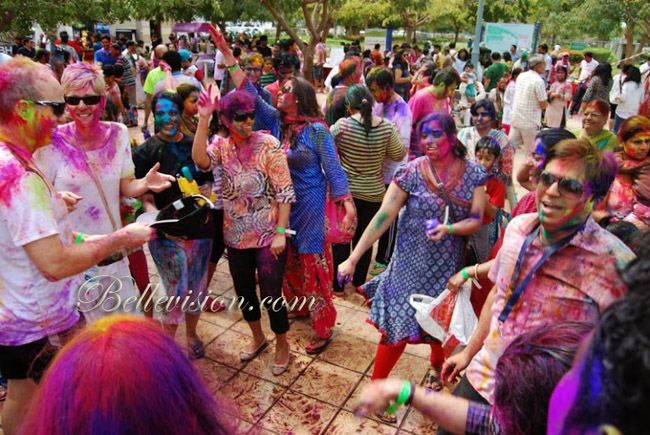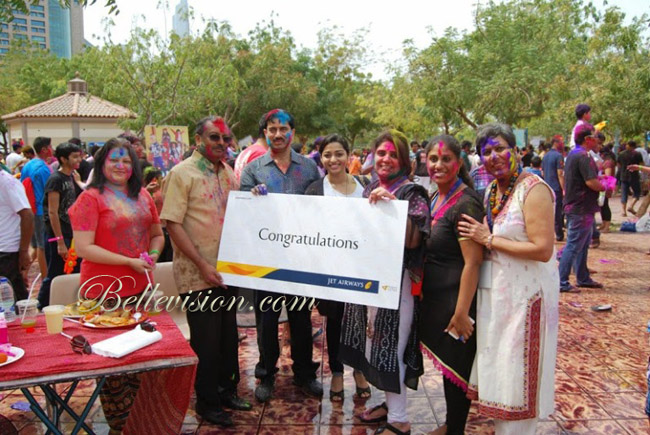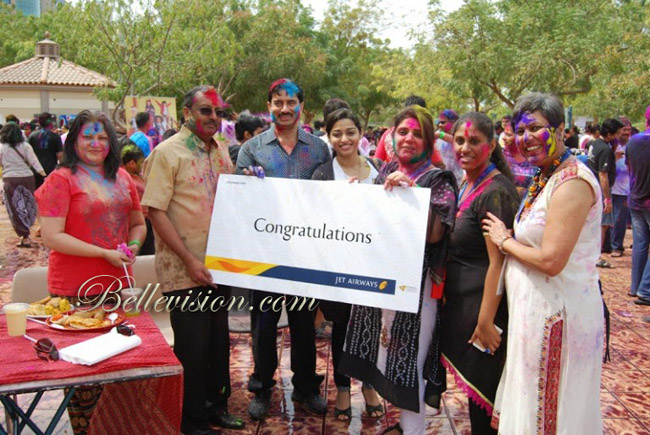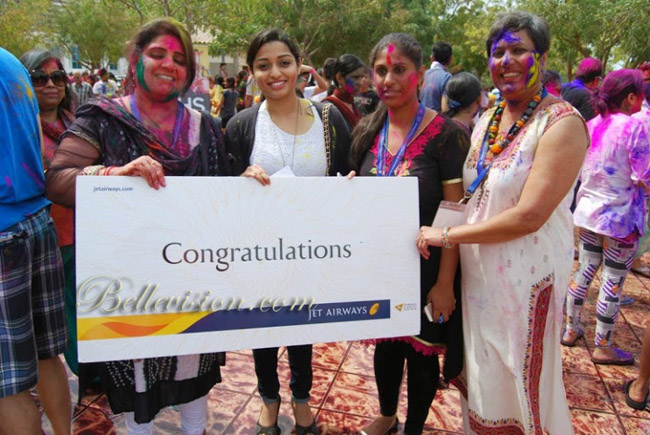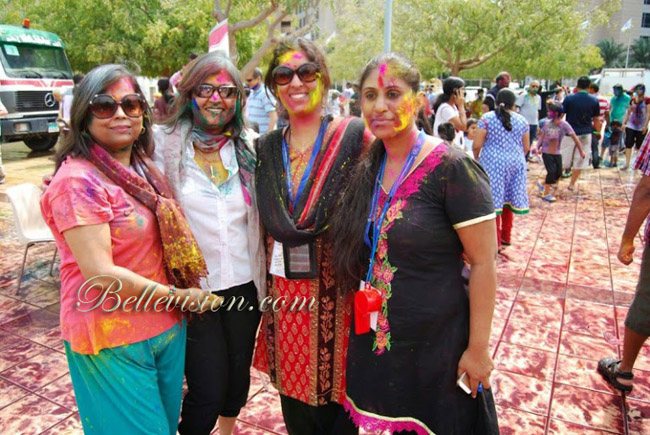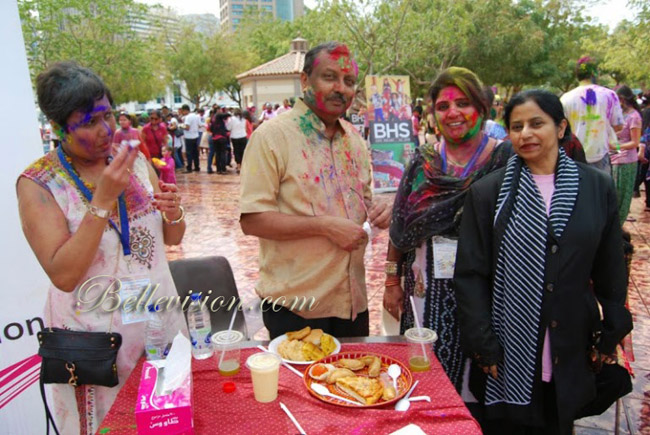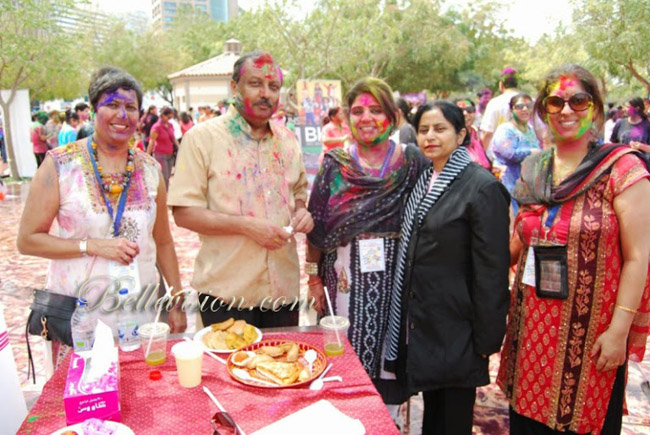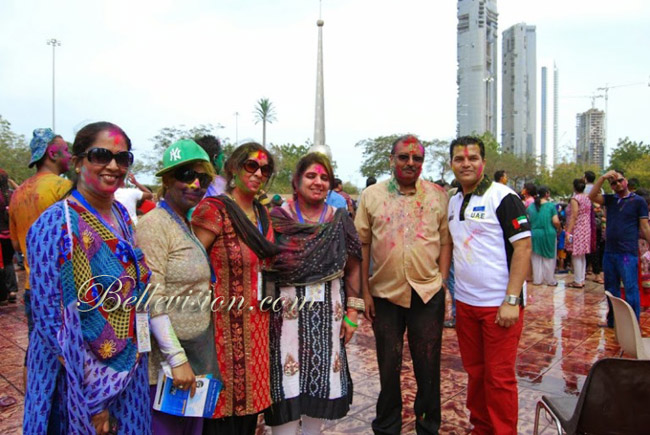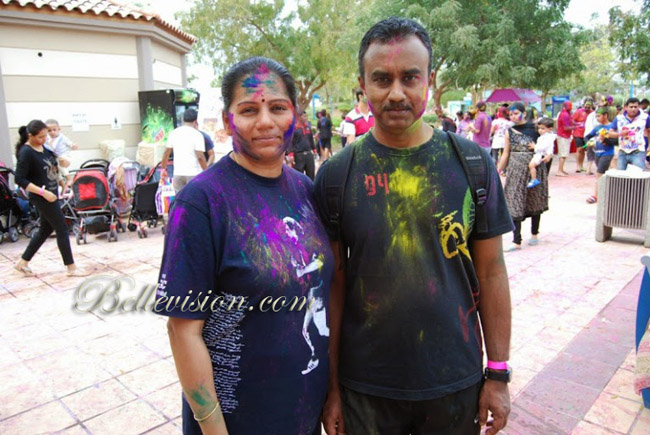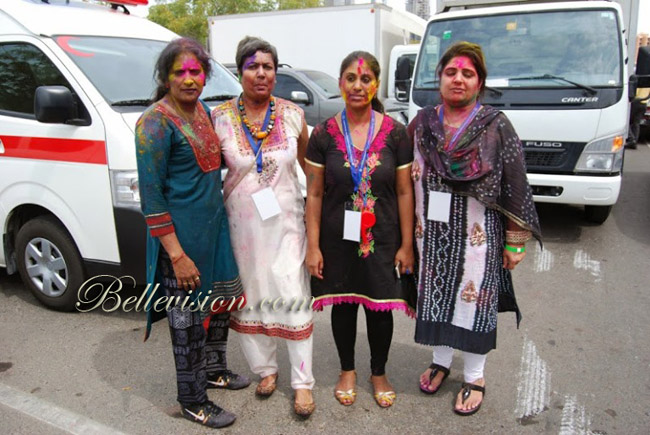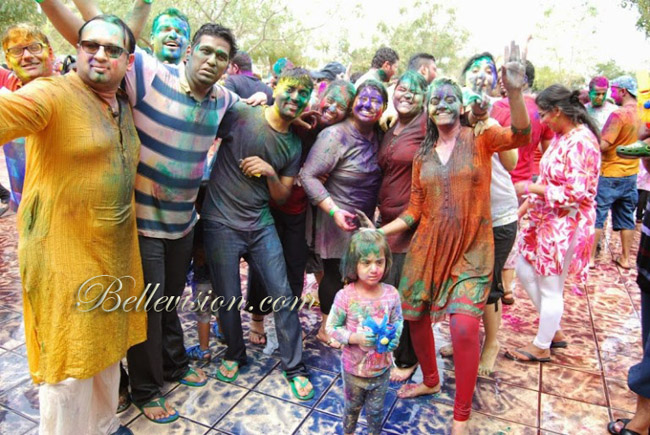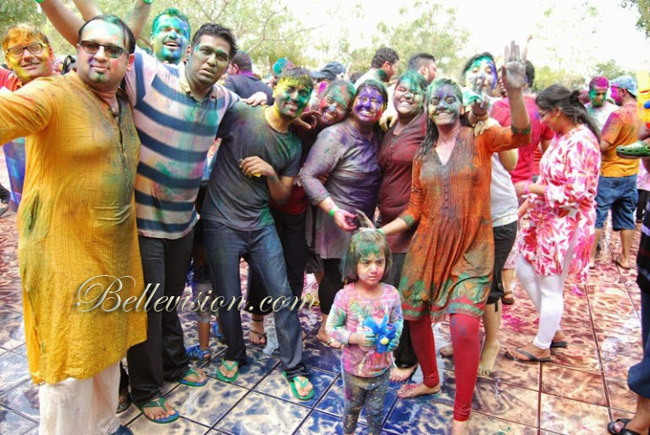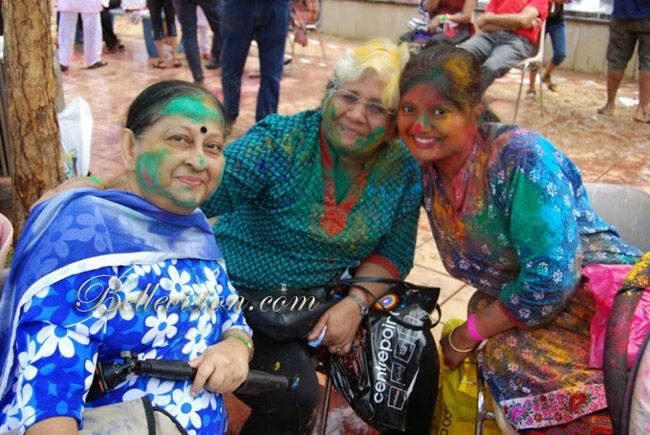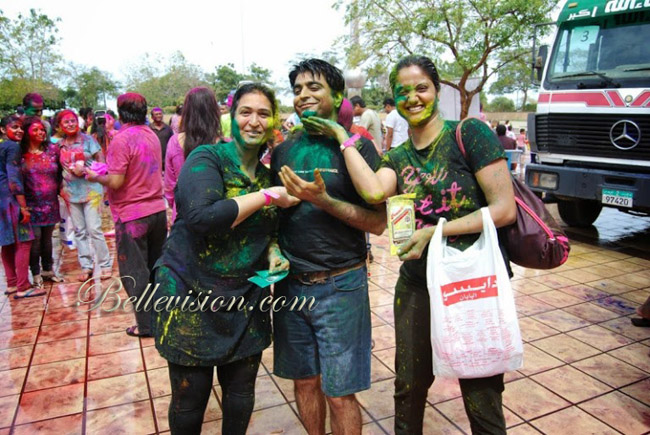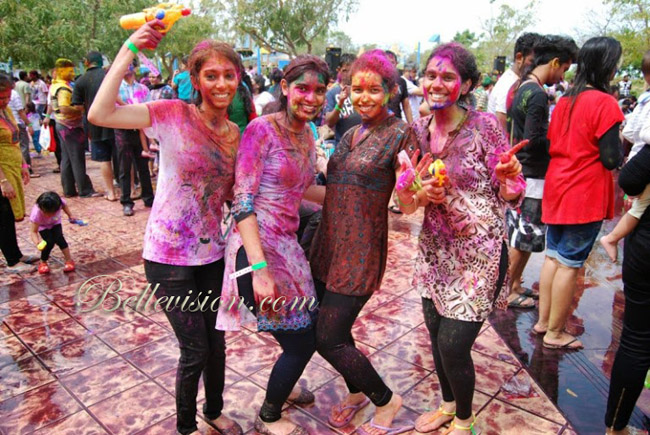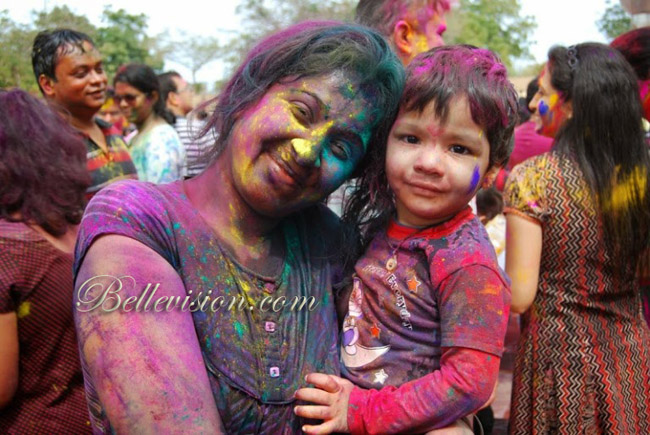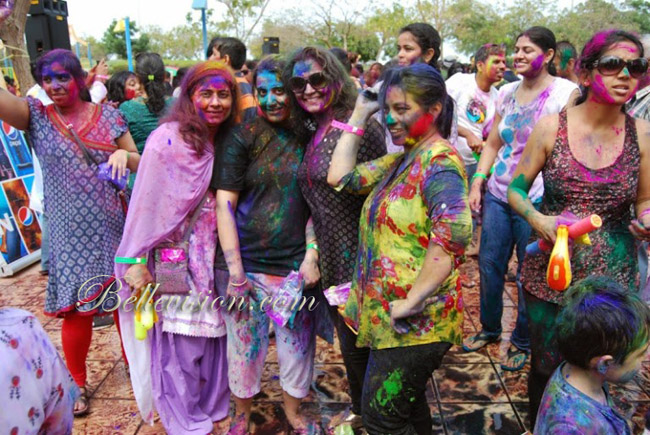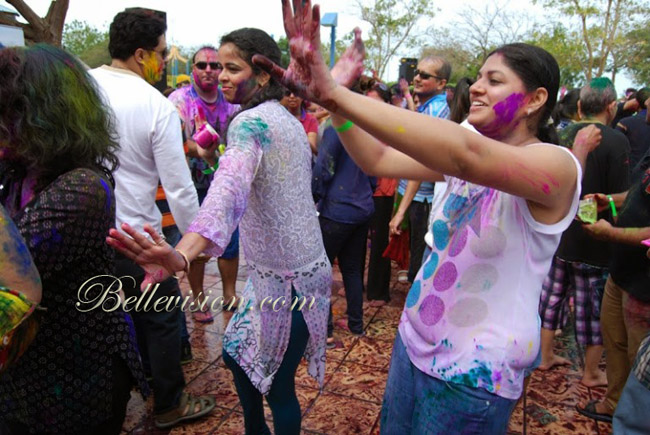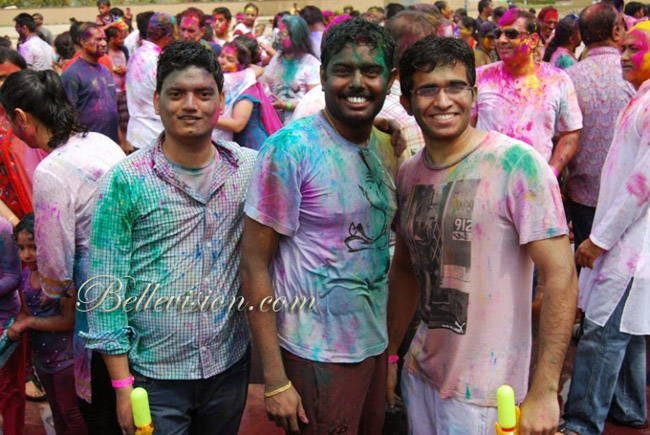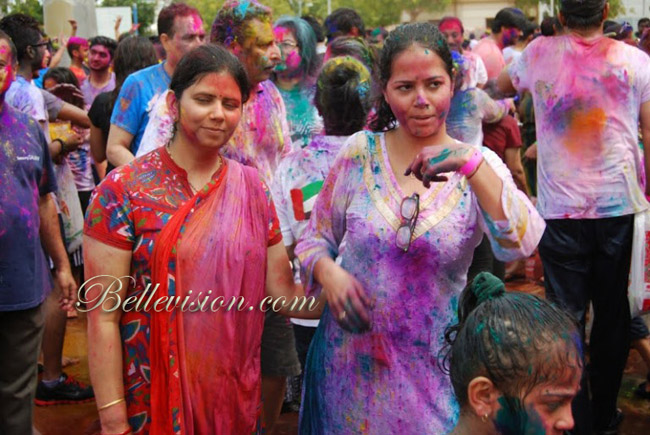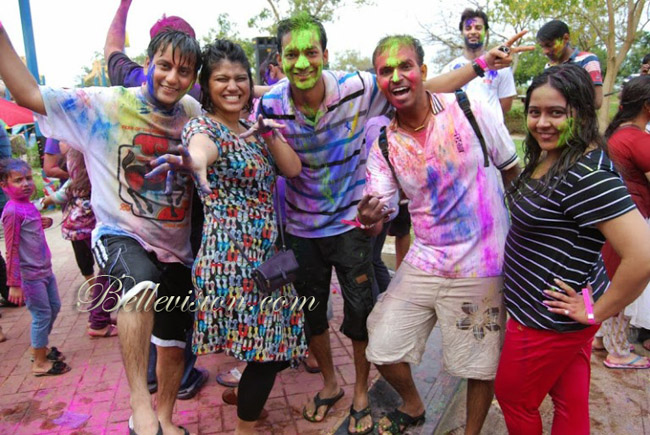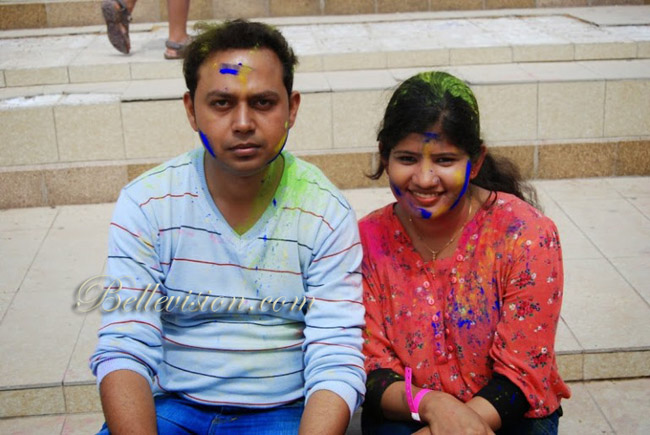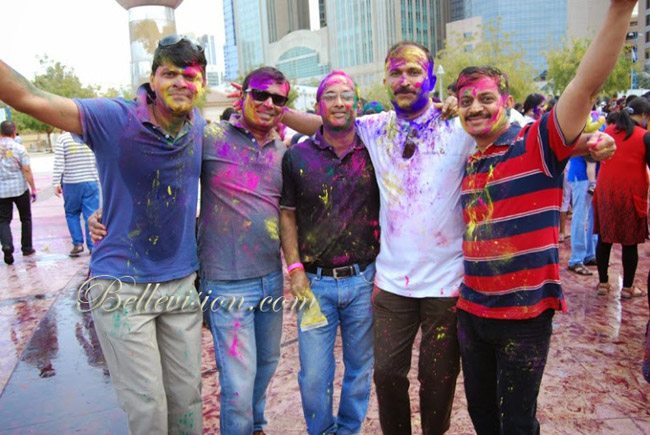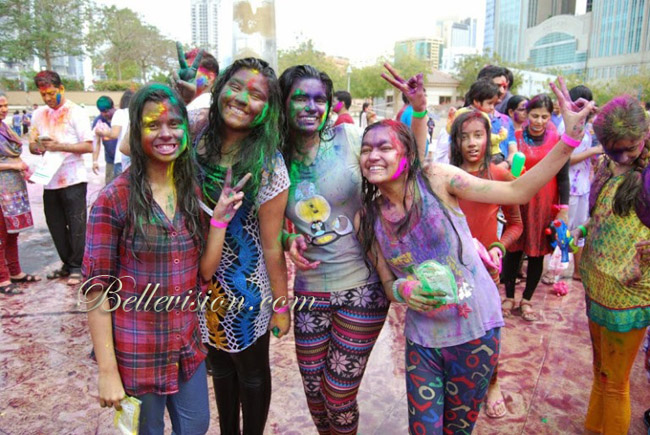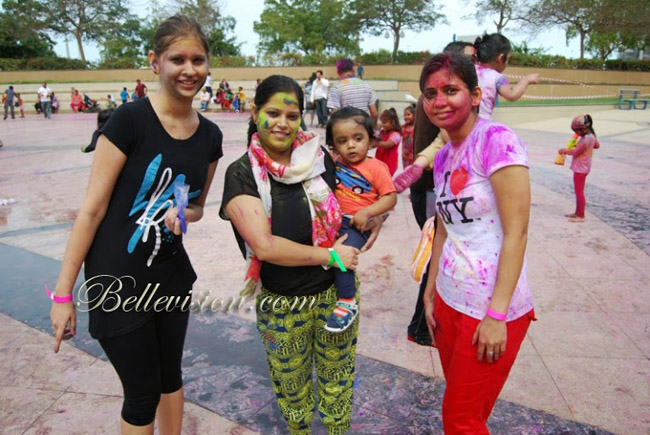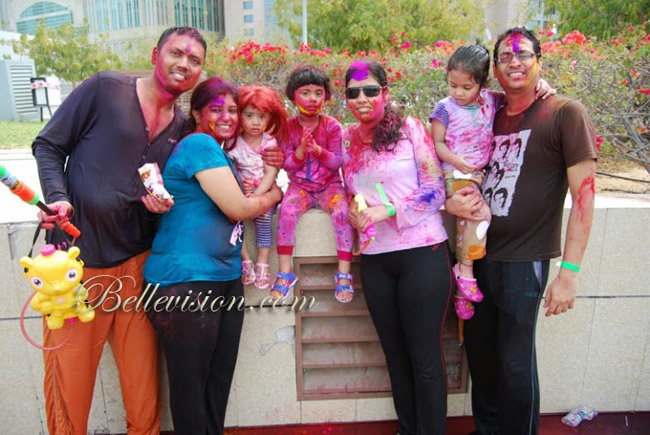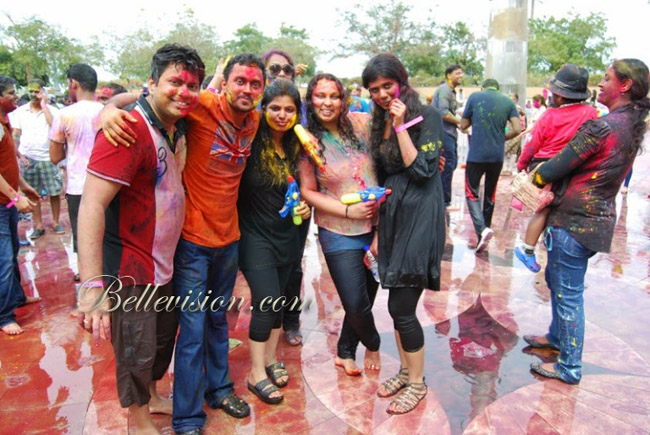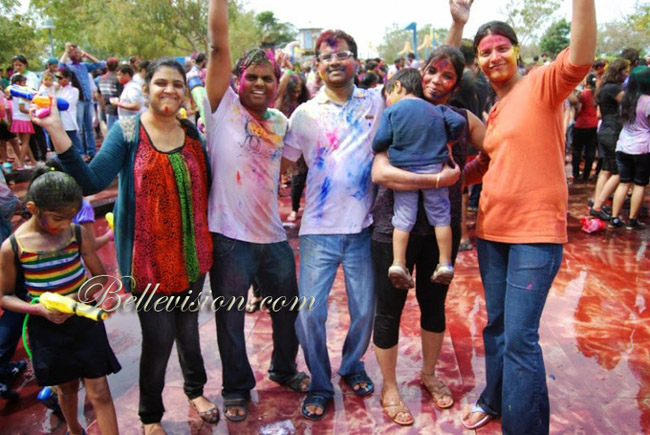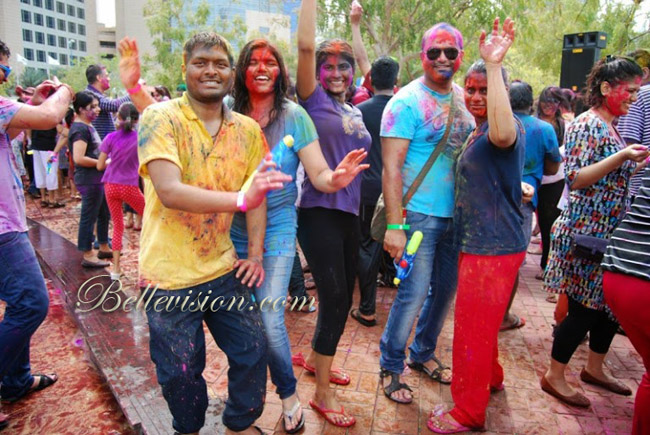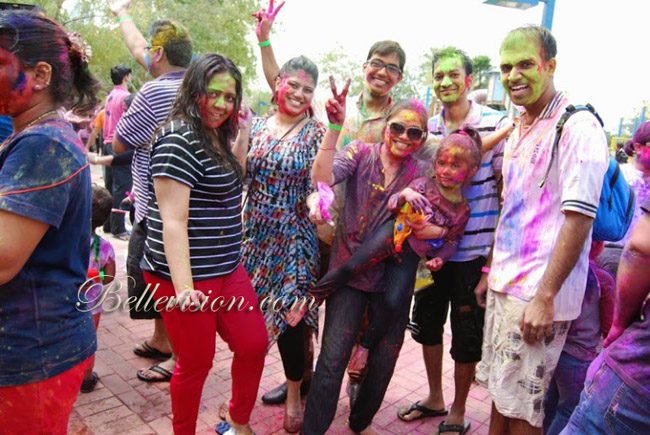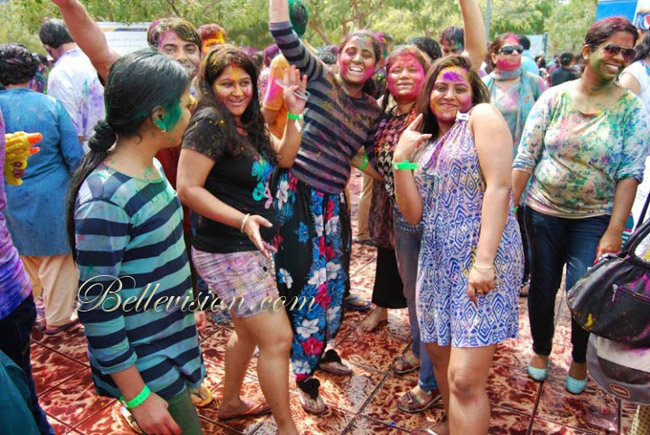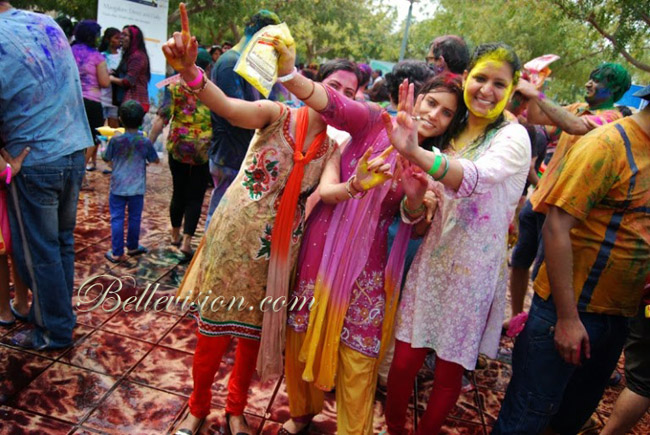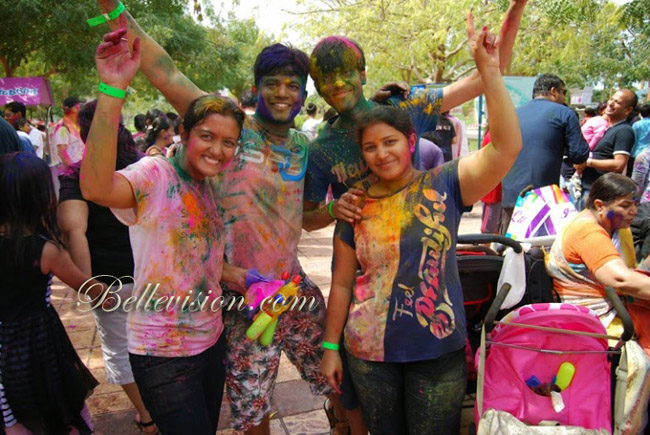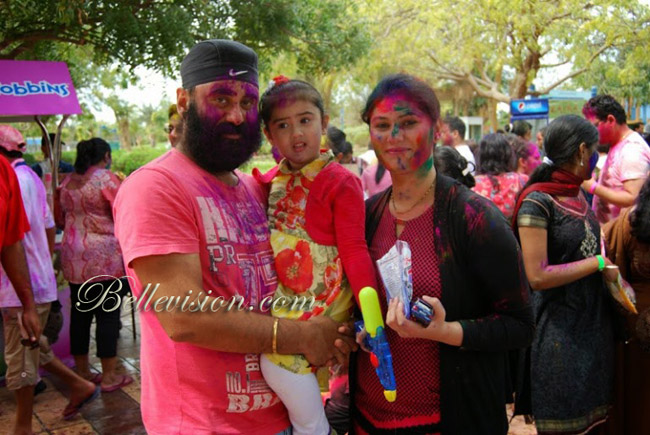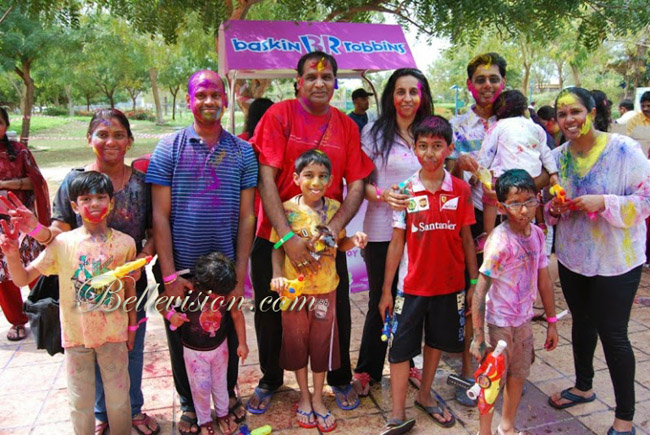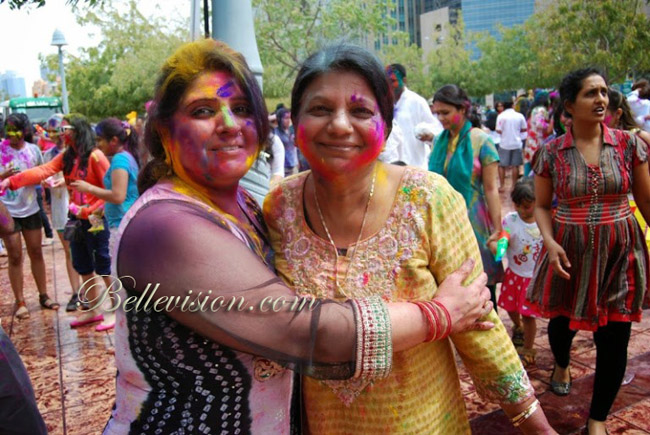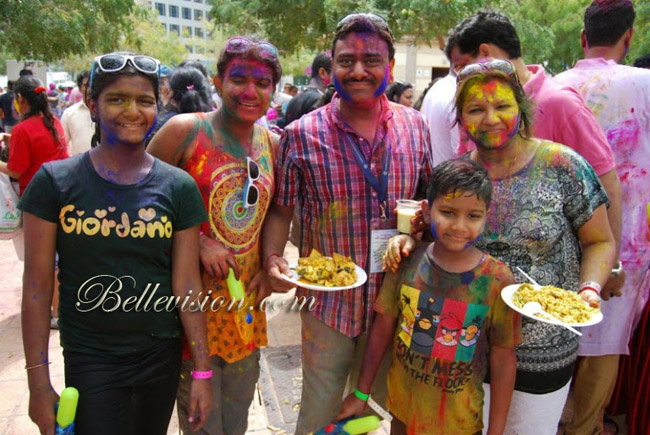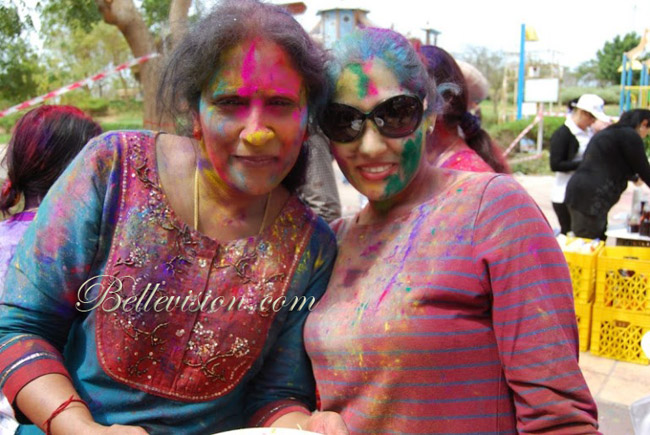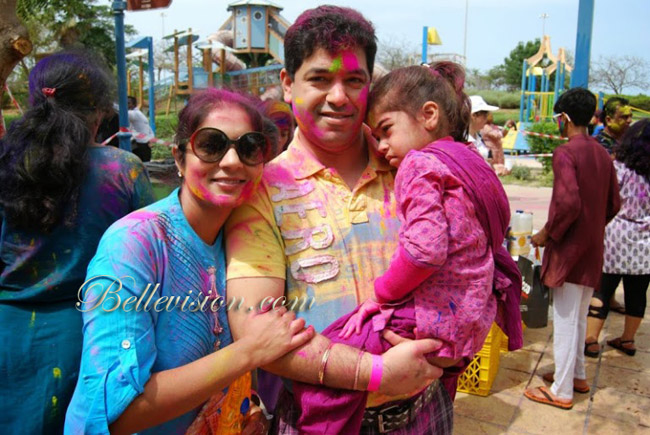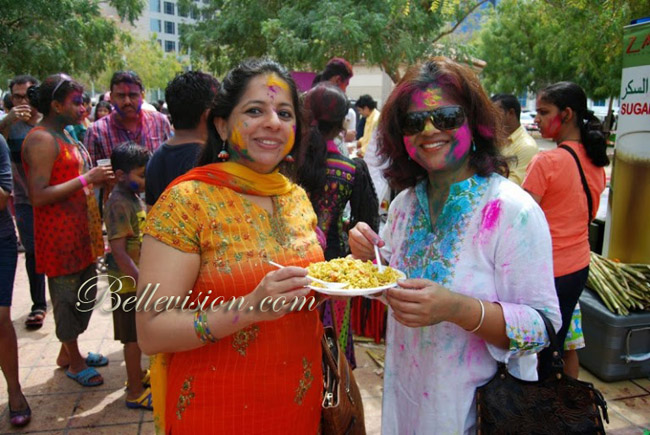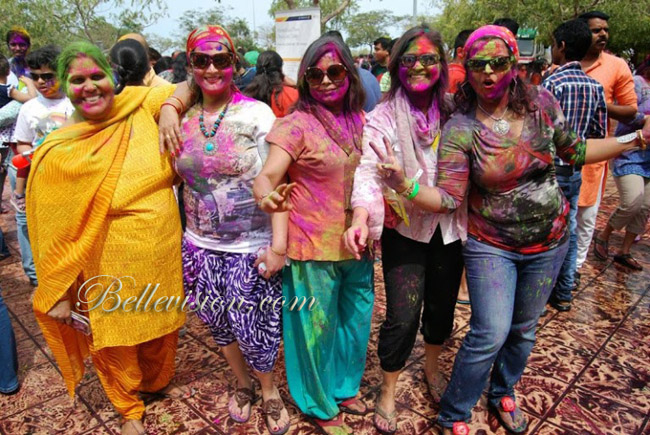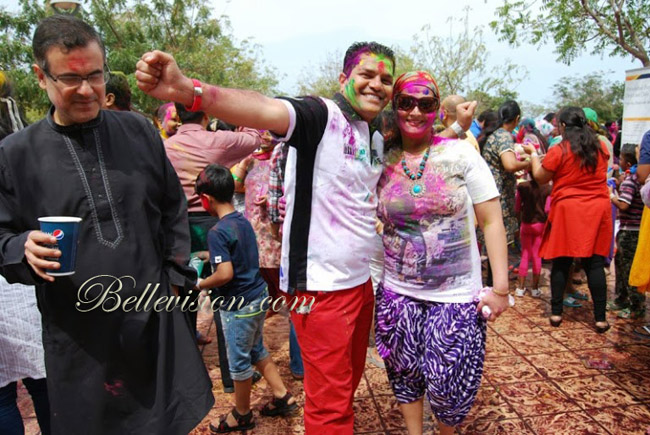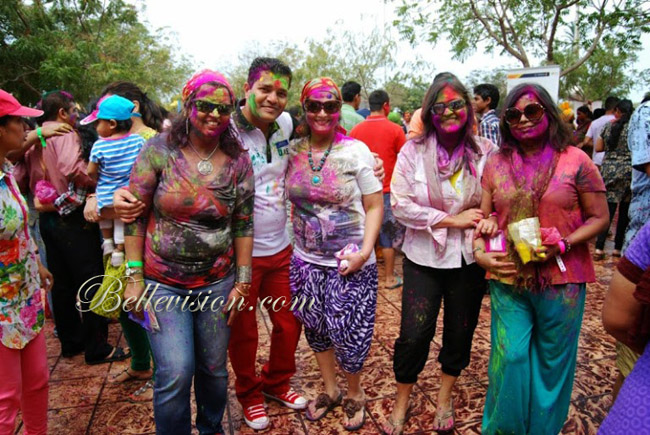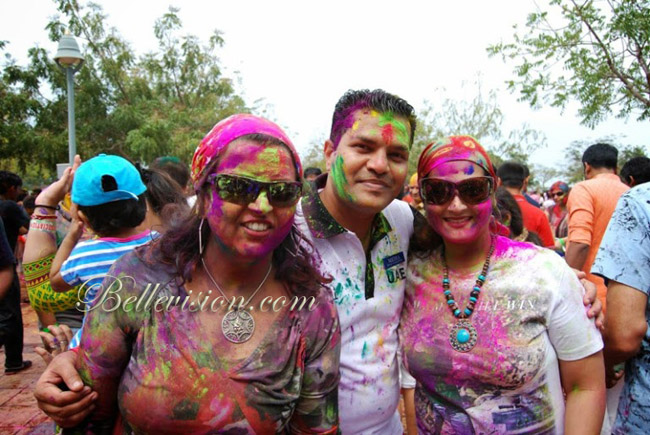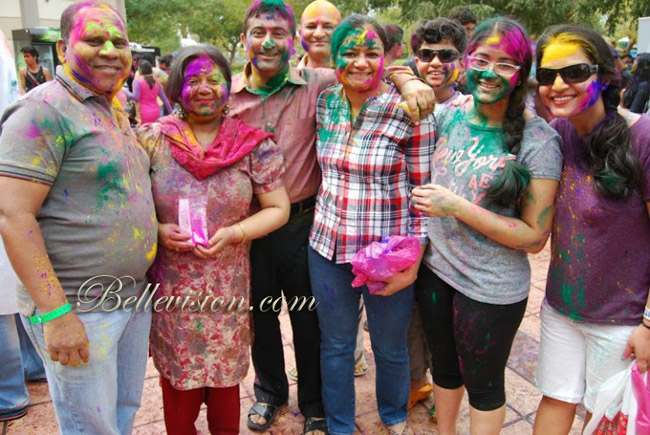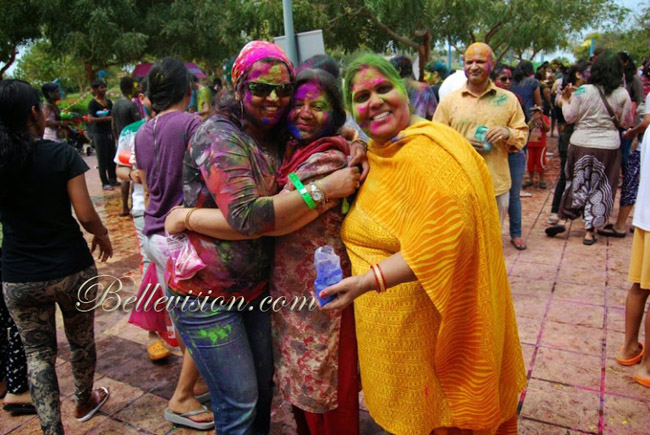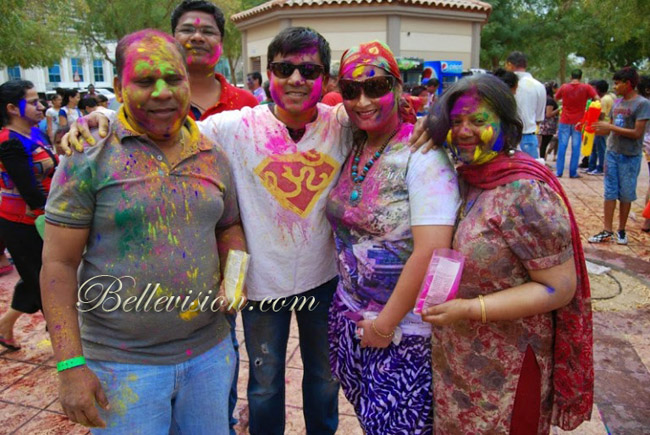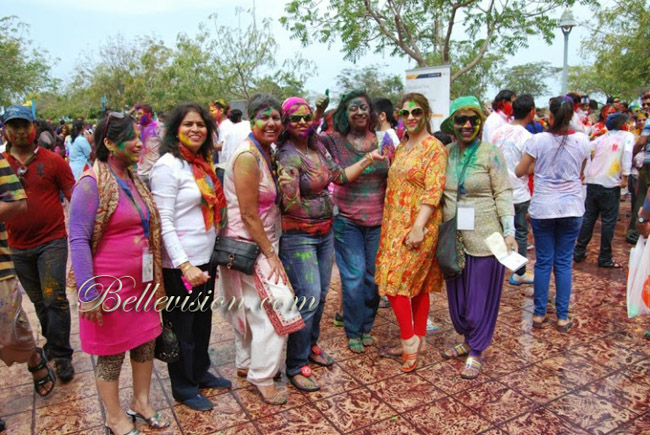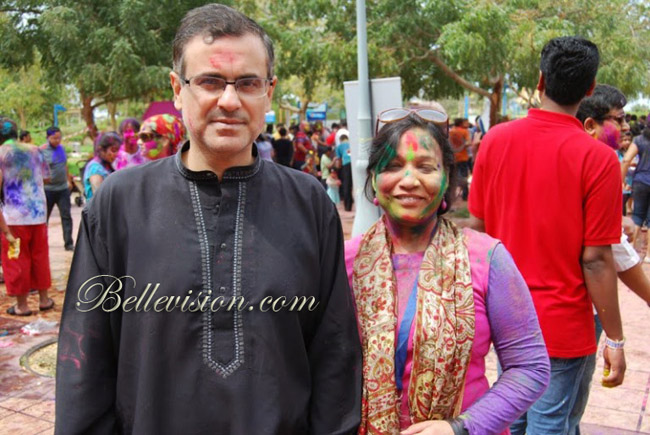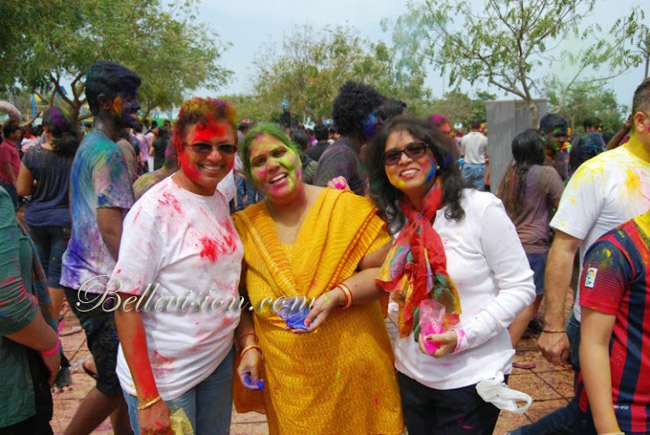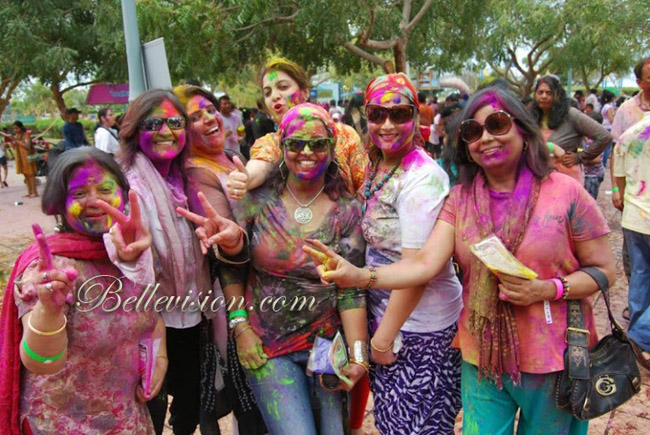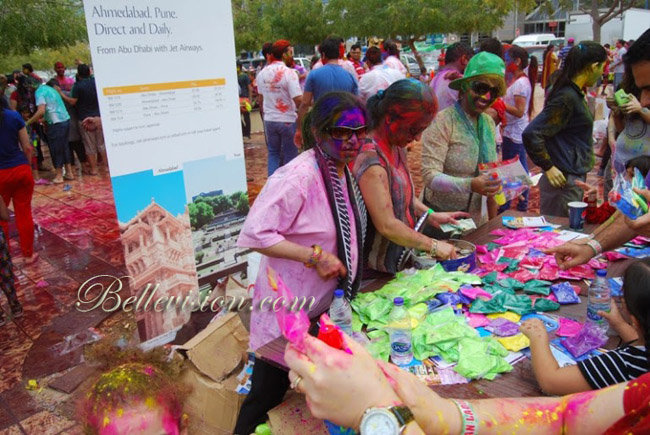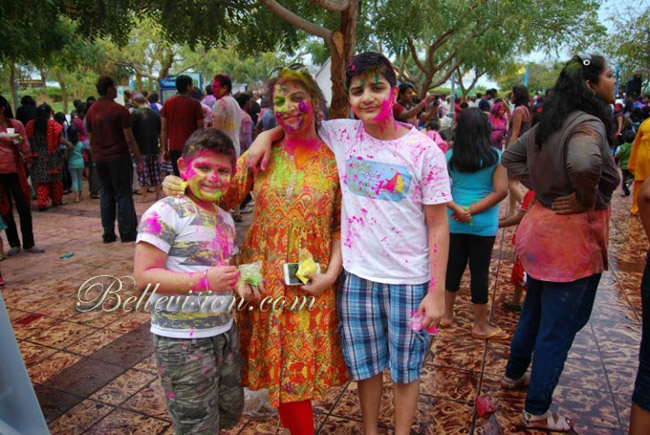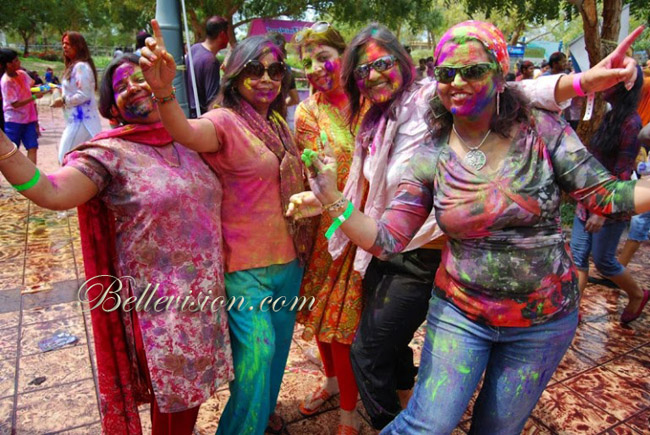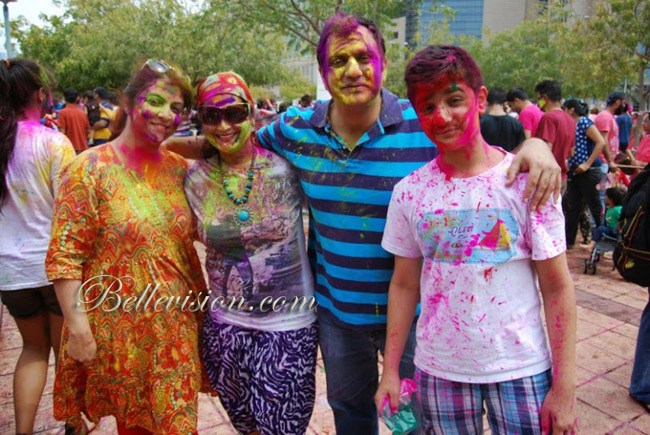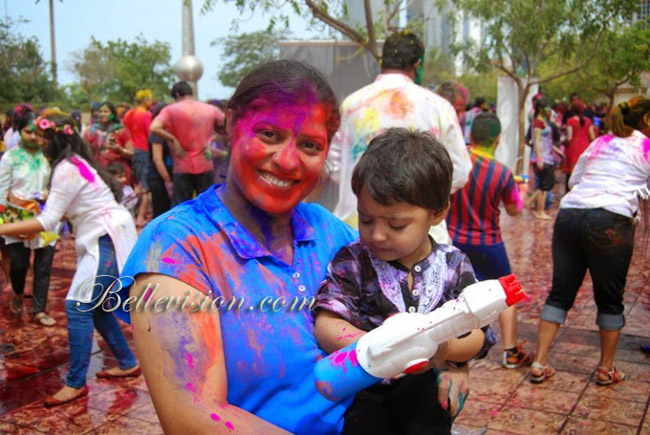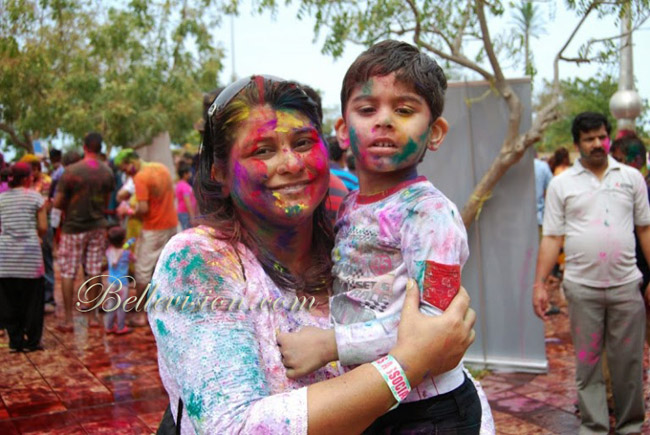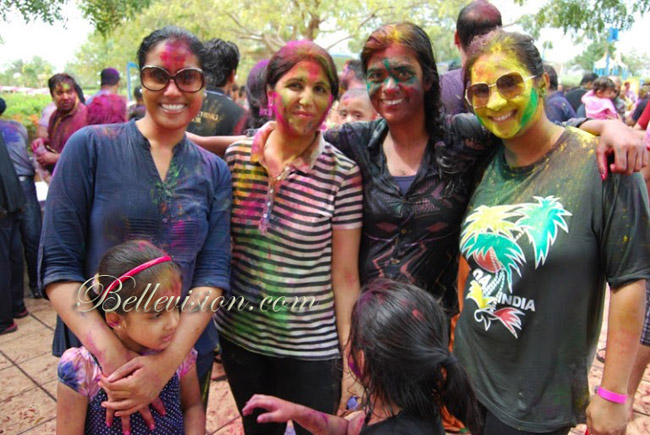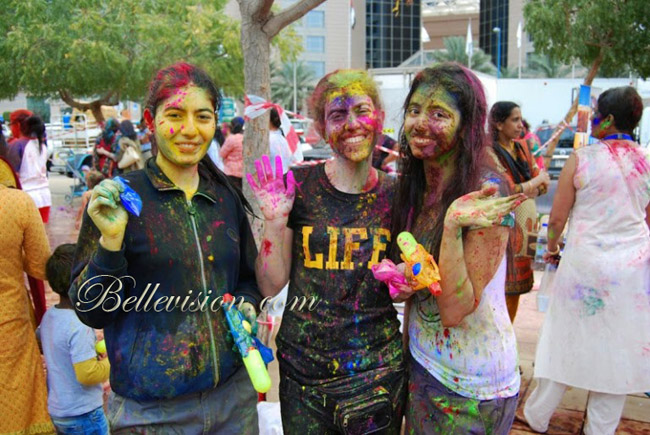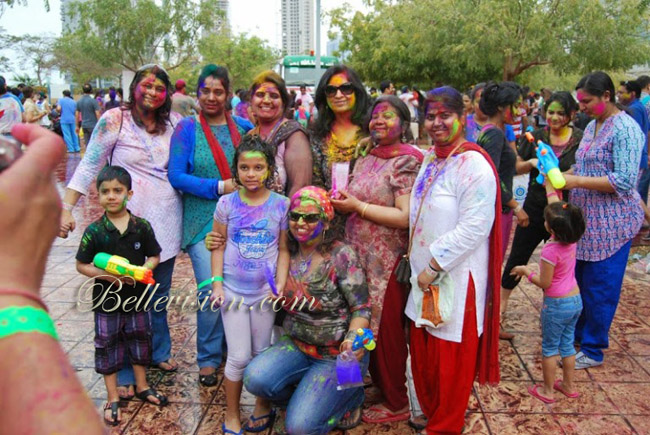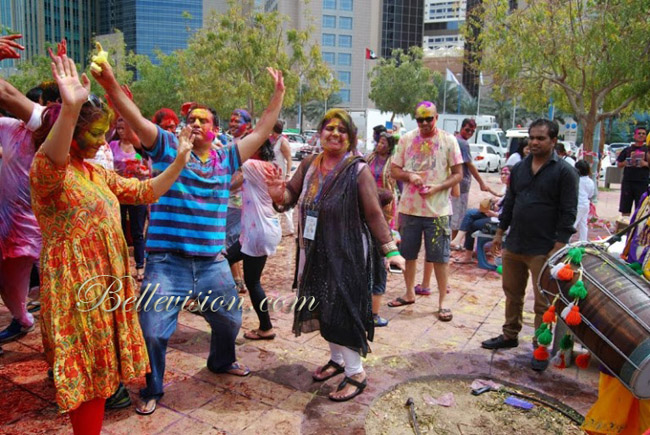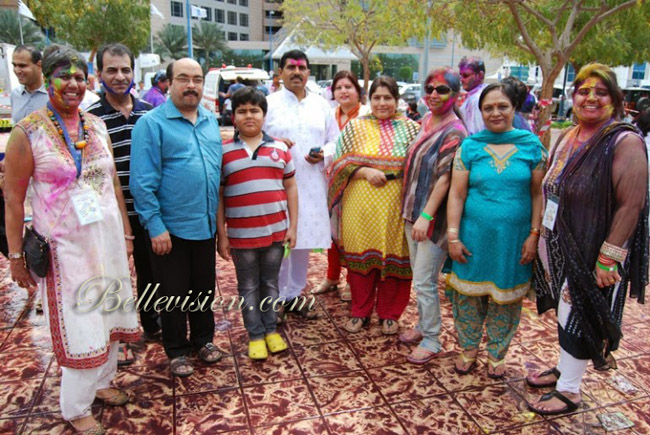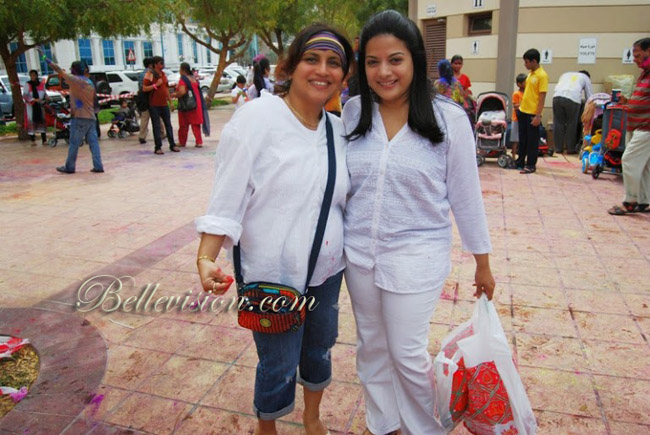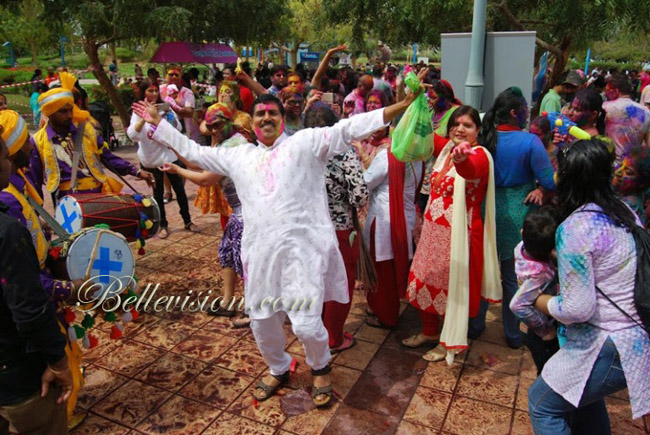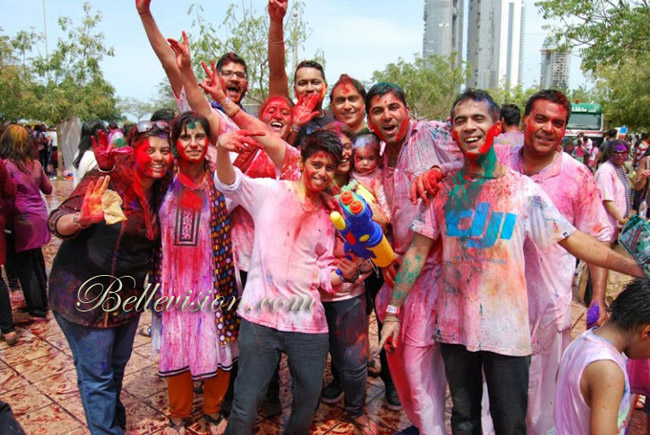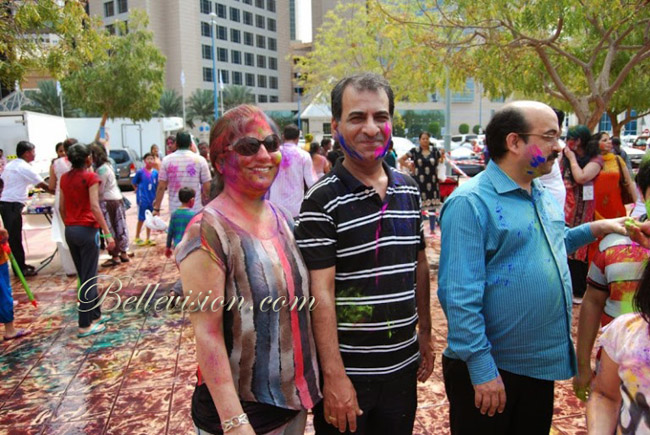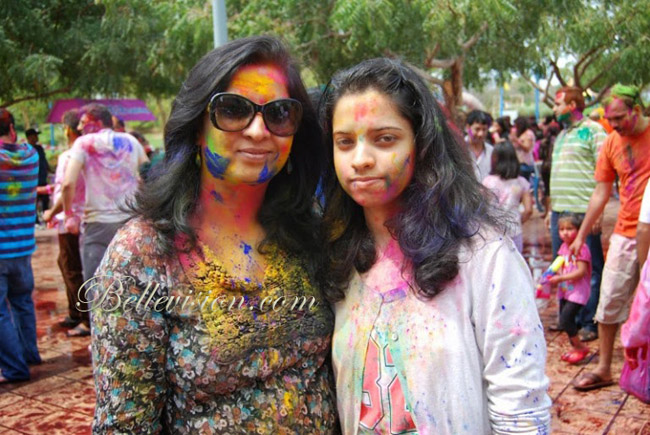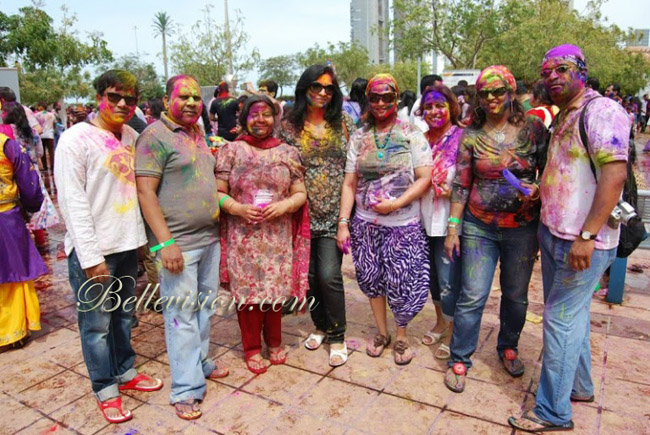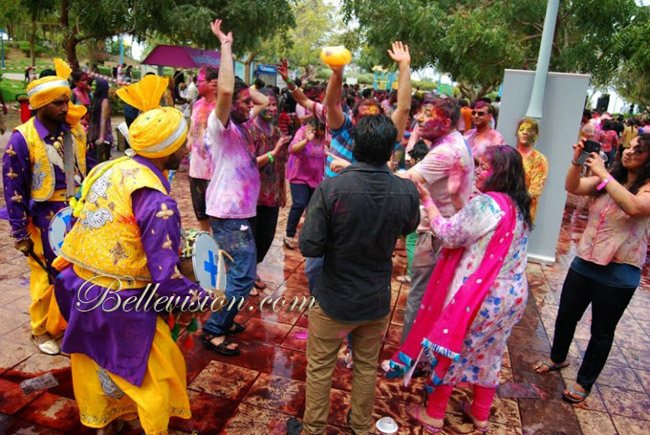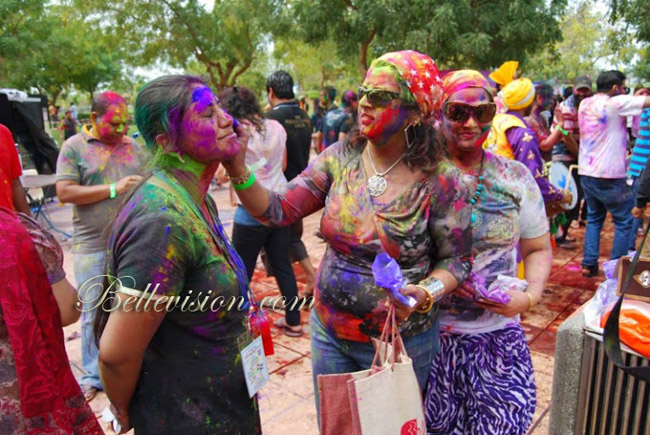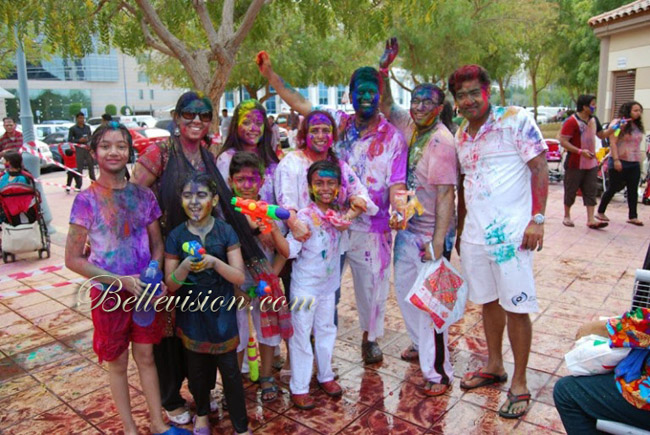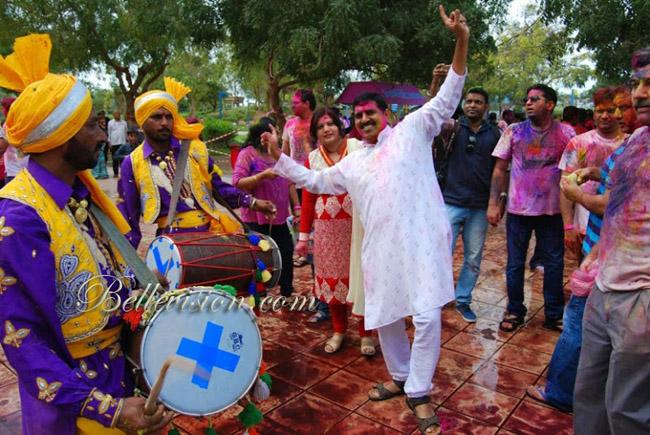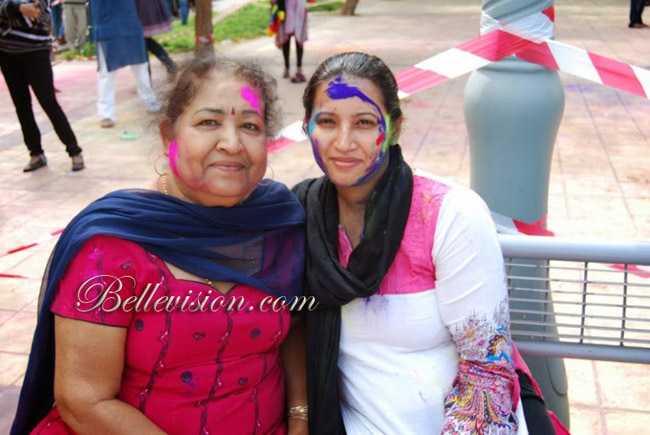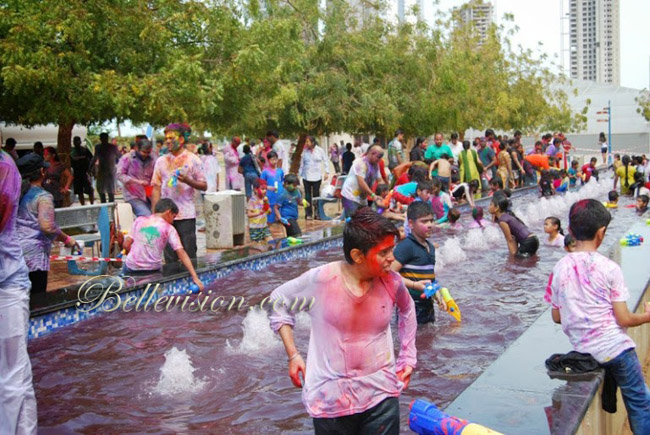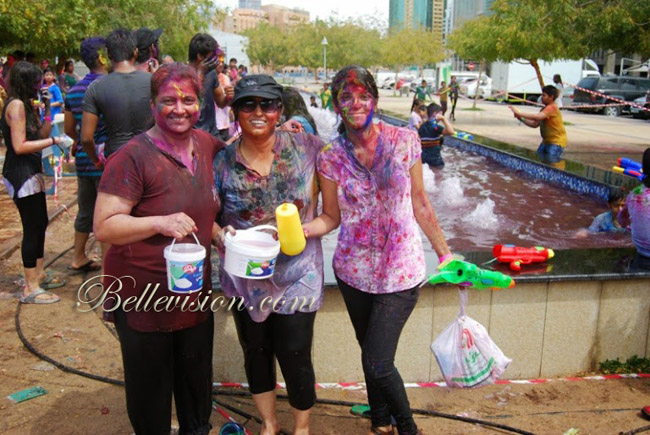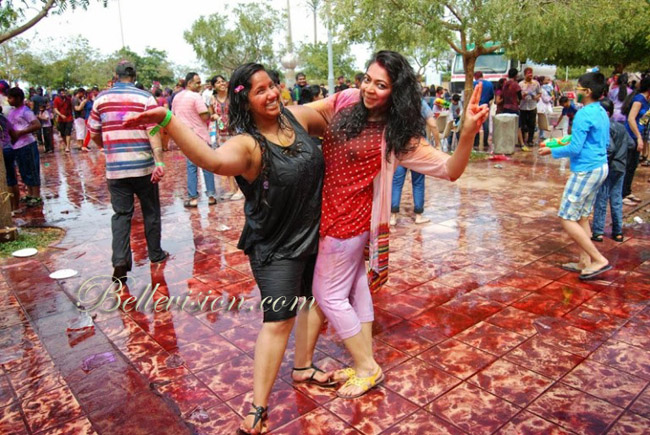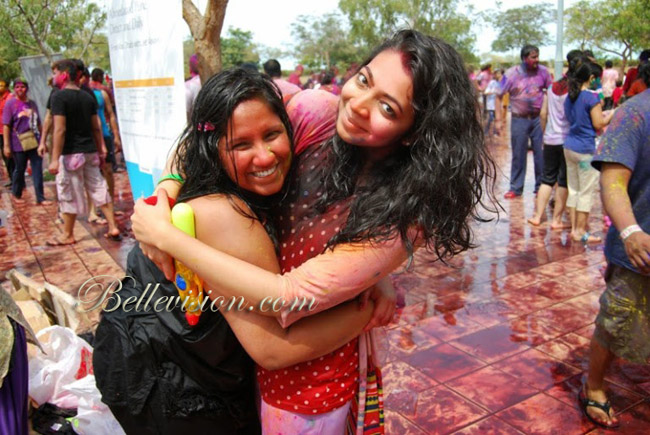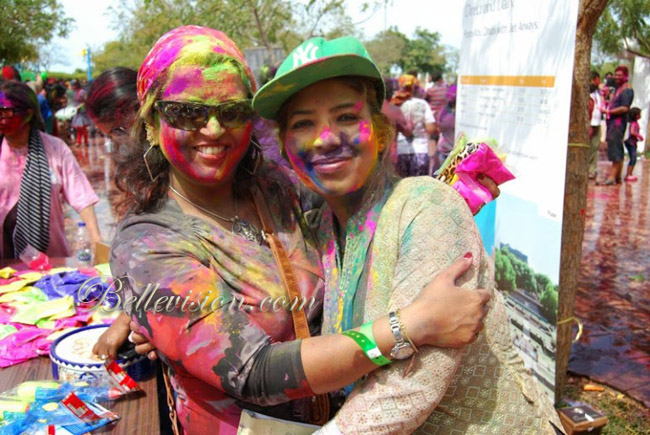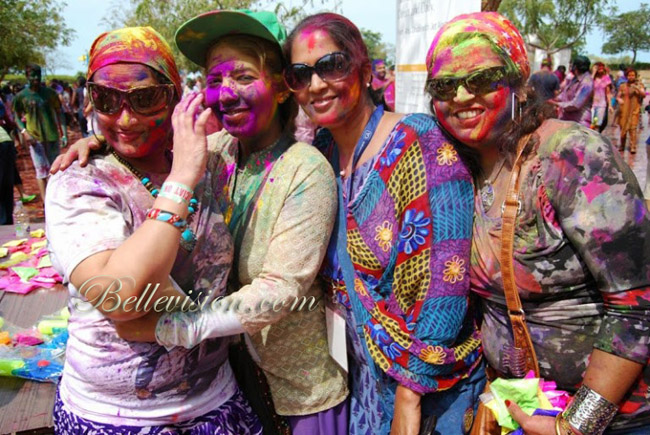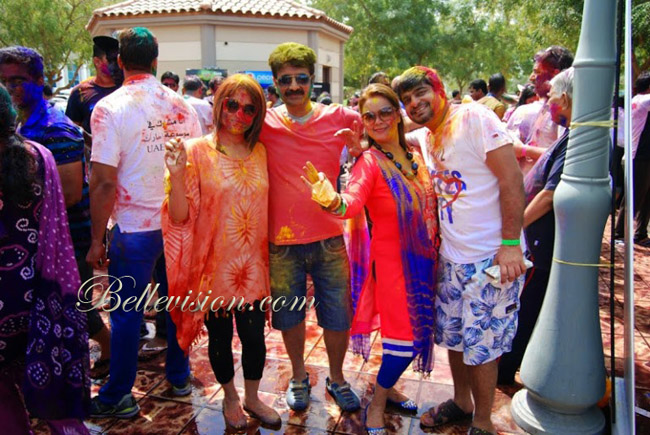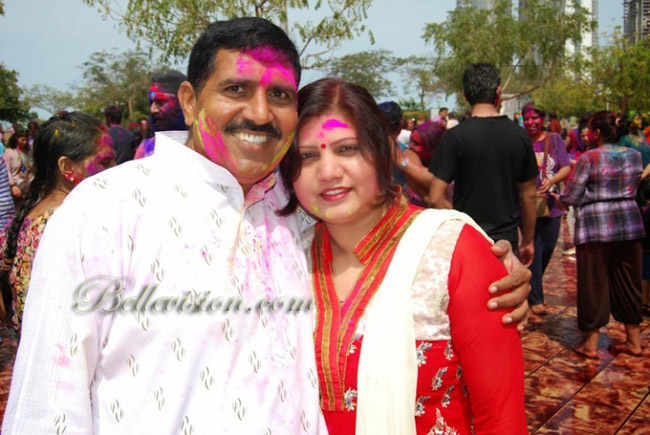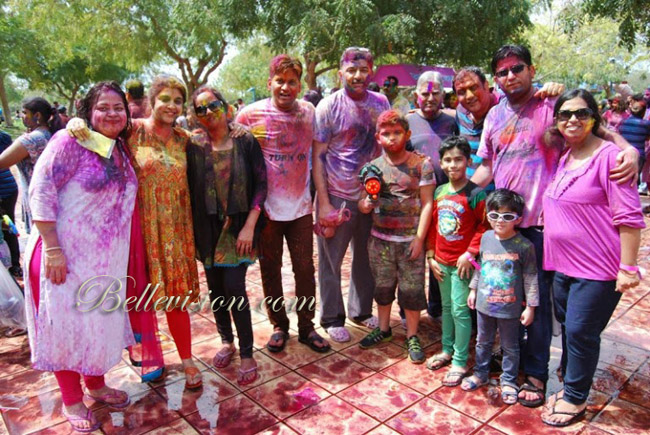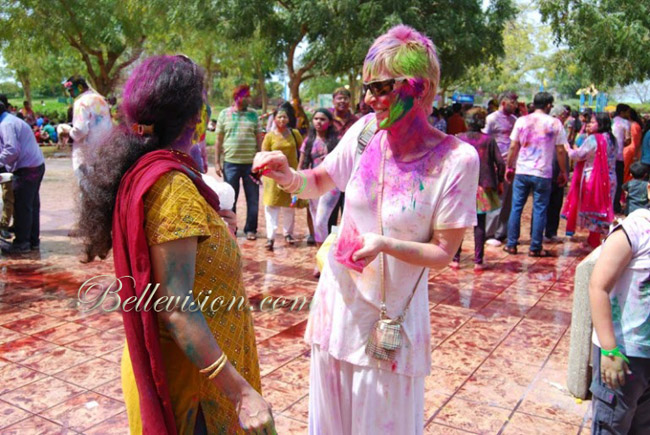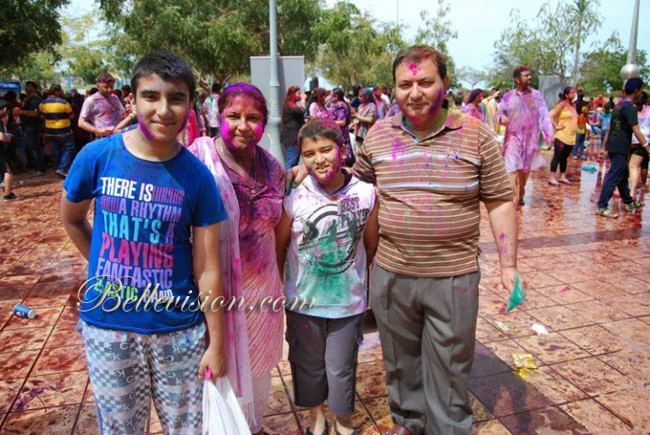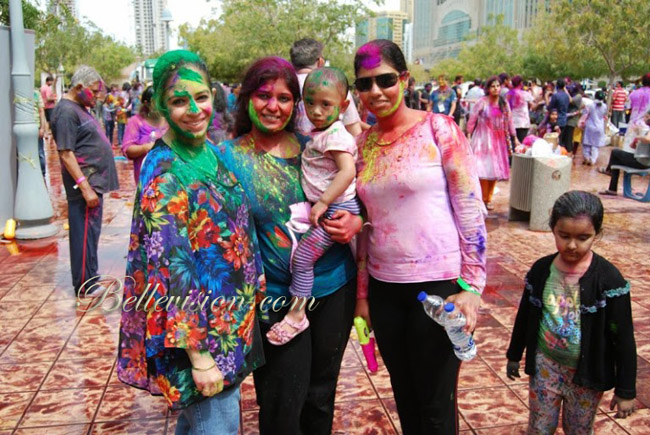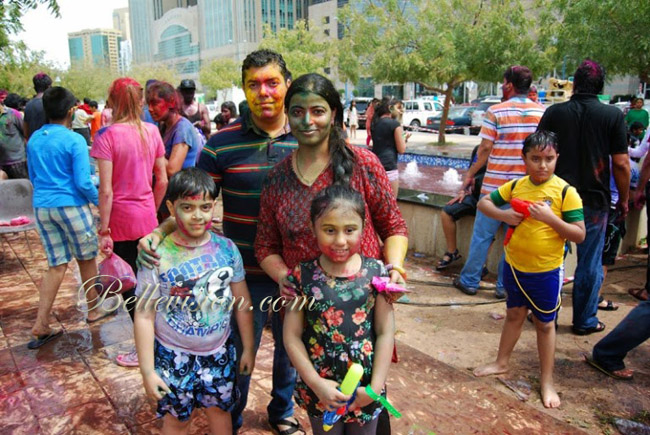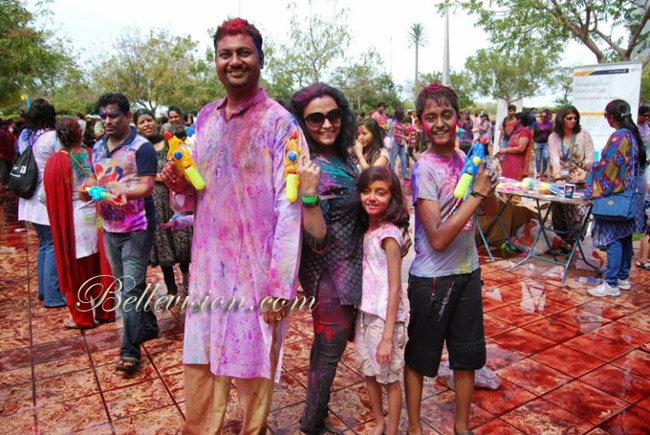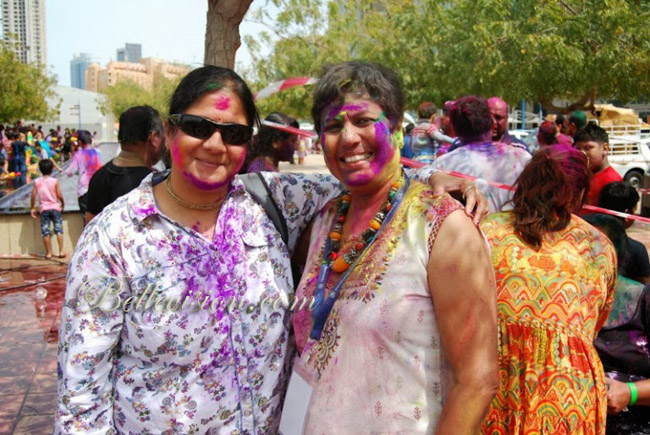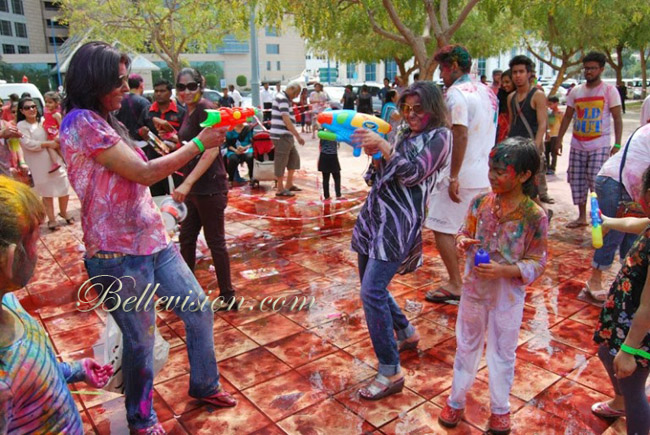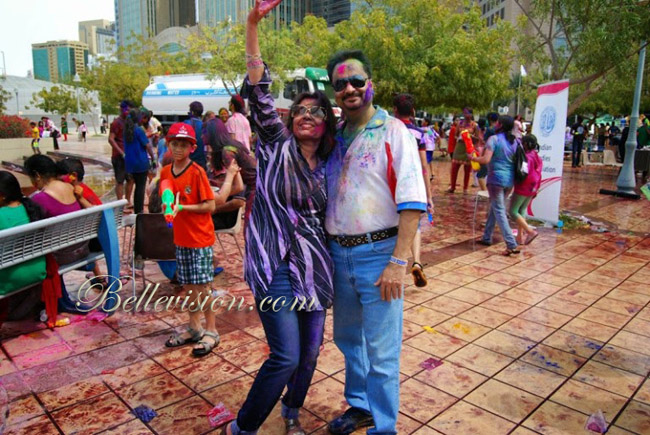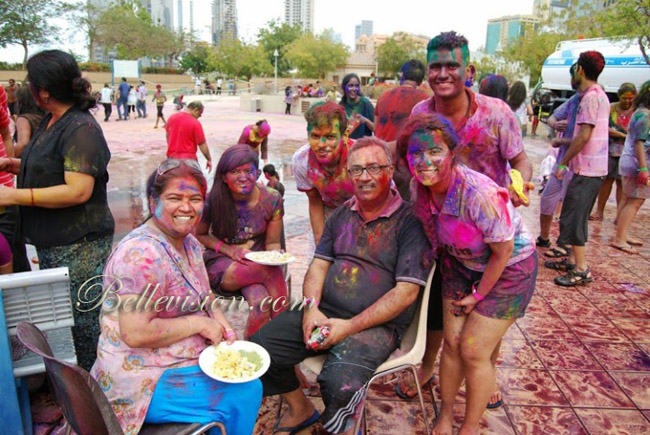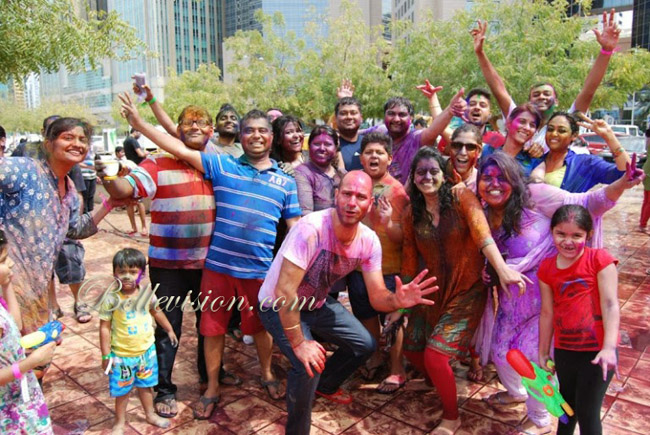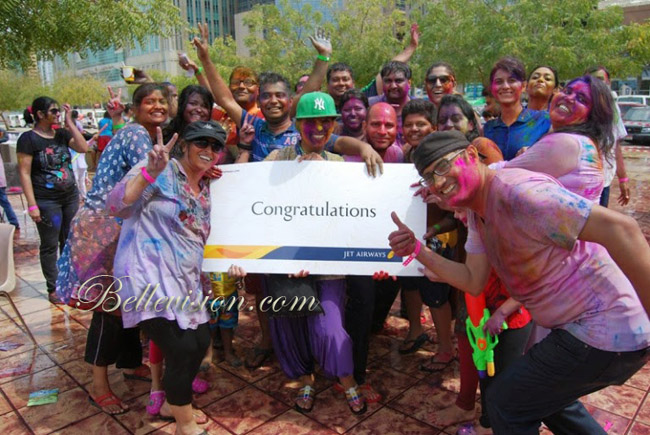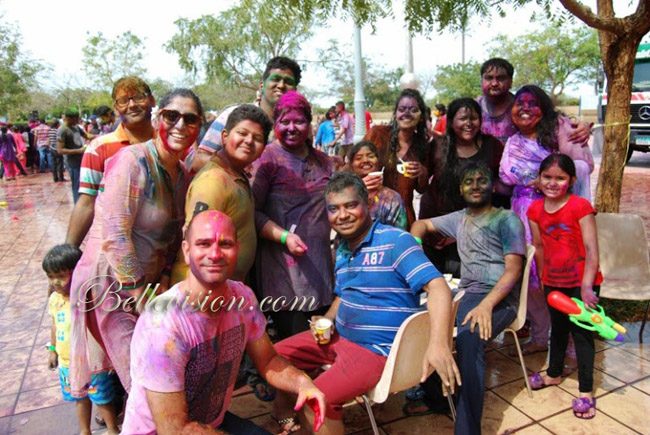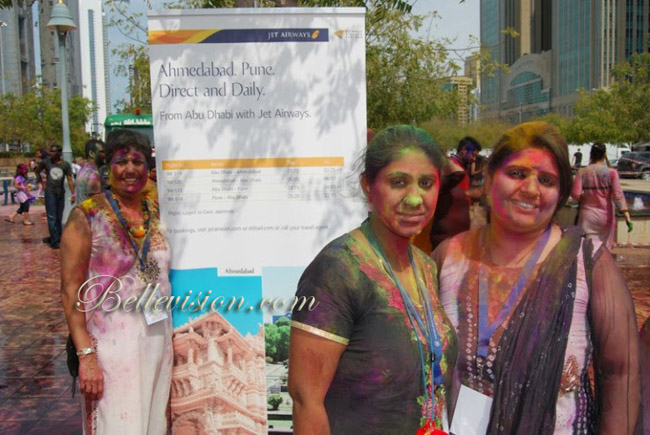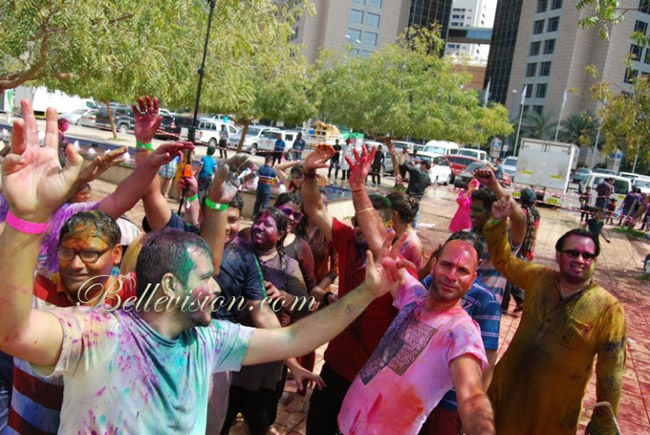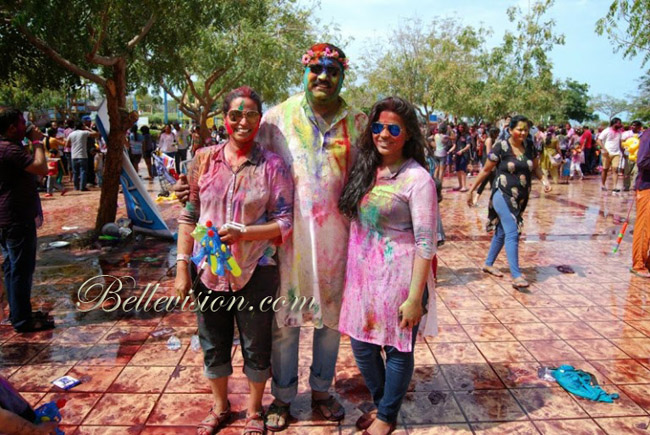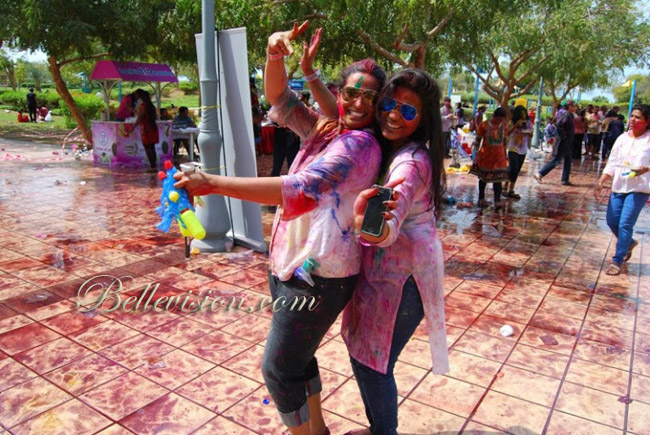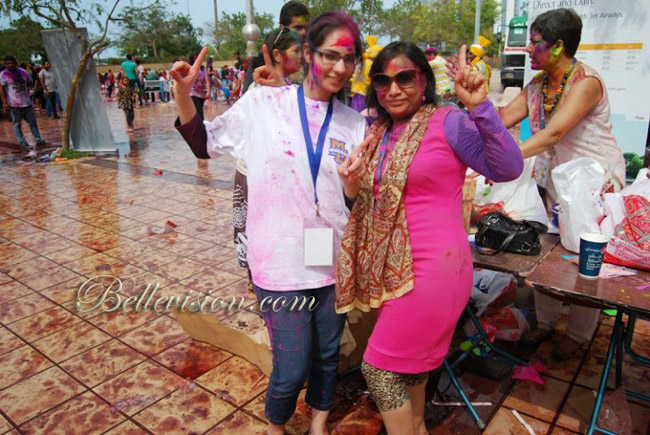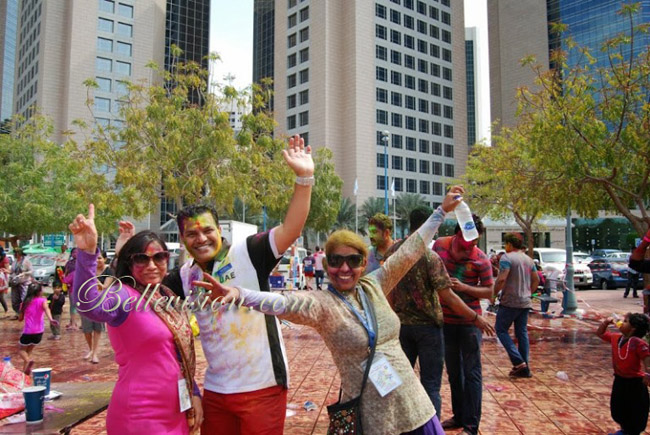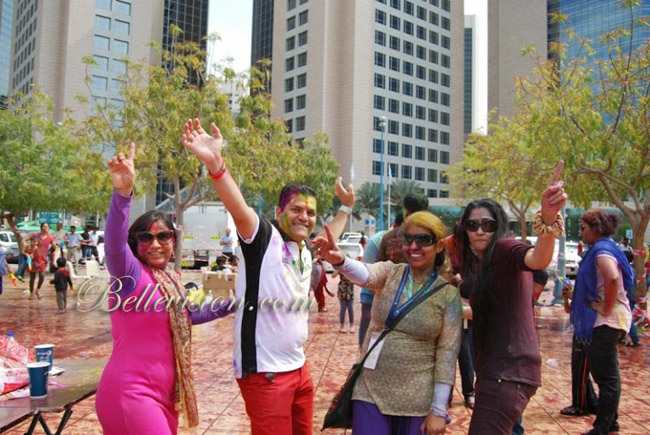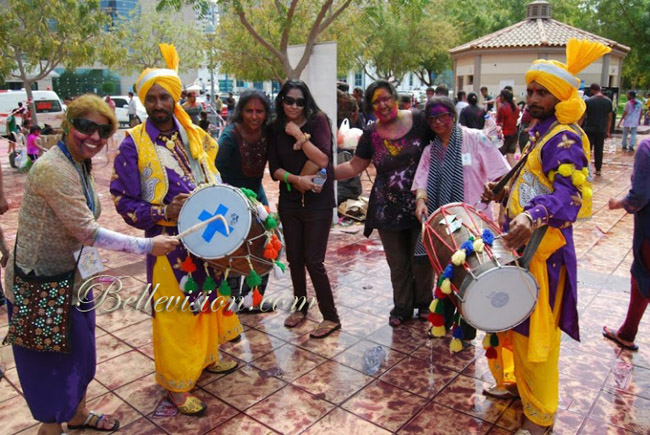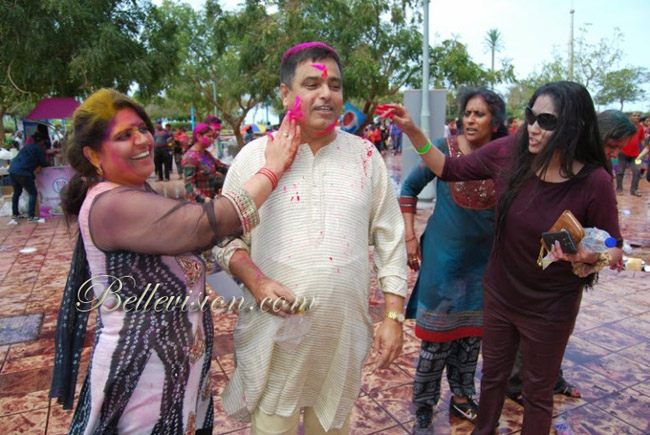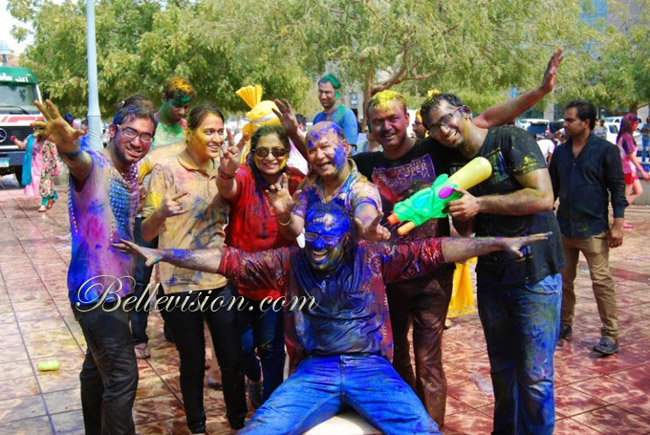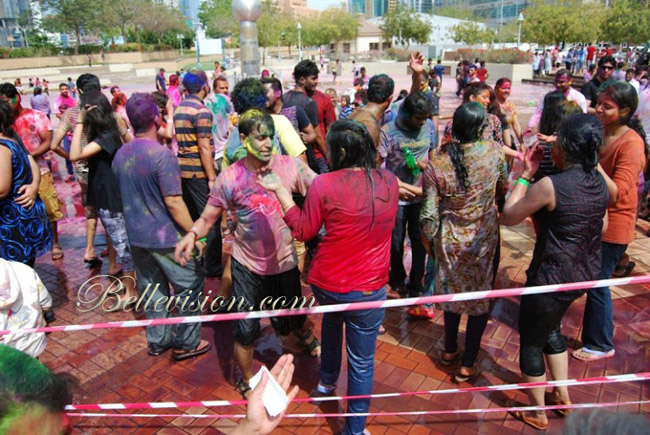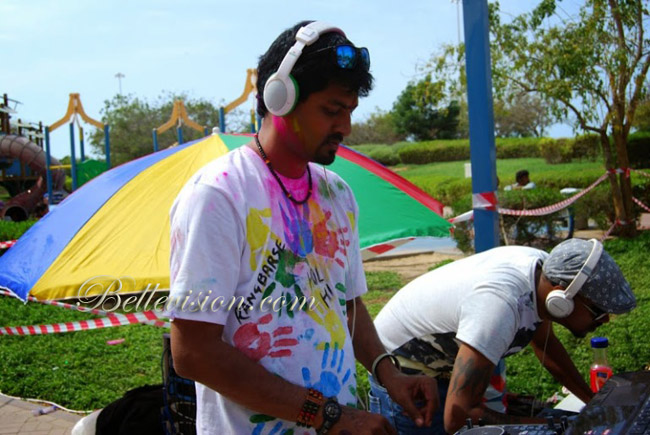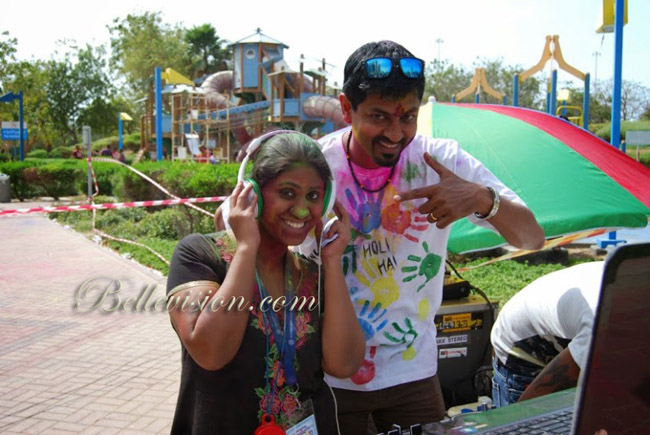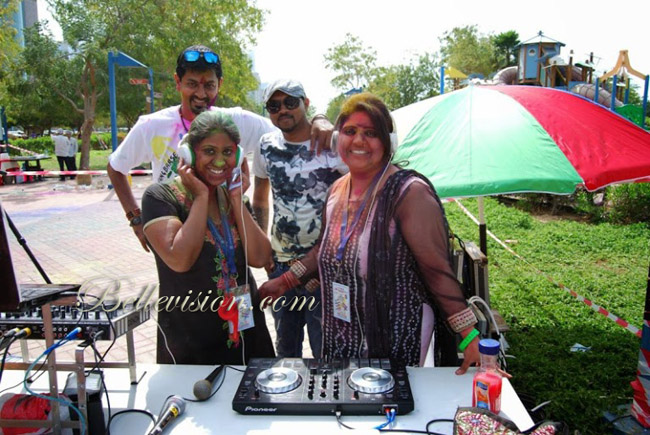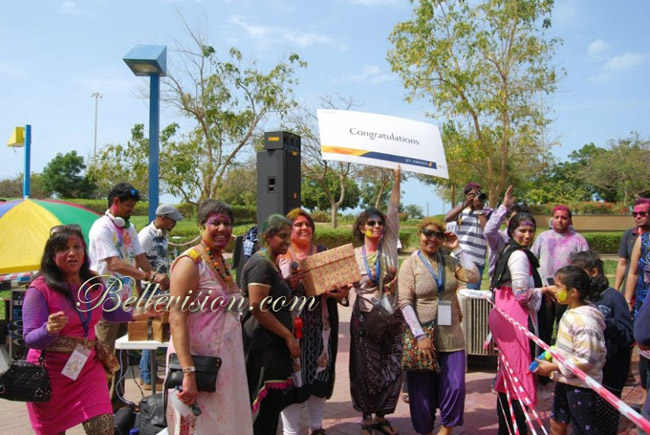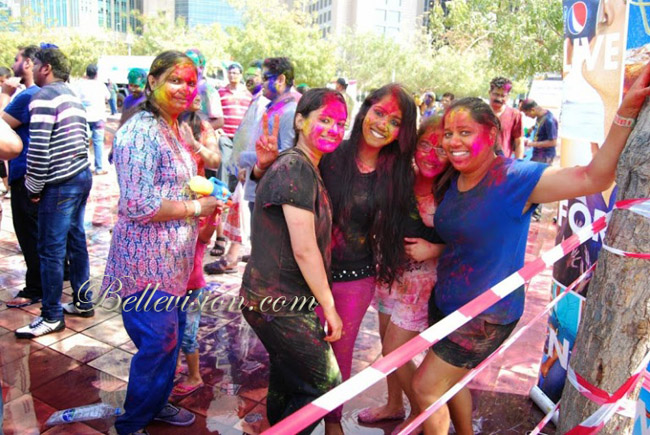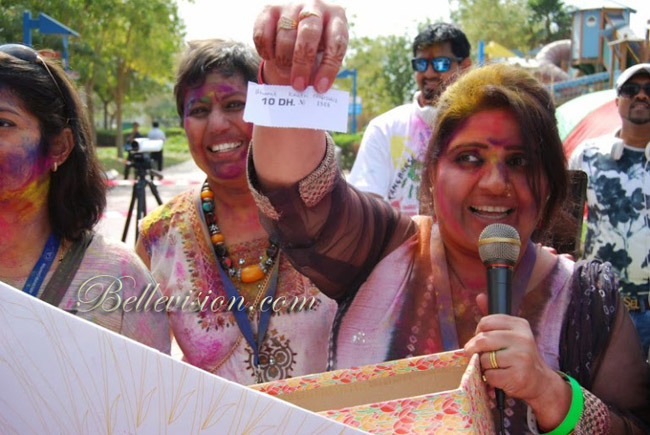 Holi is a spring festival, also known as the festival of colours or the festival of love. It is an ancient Hindu religious festival which has become popular with non-Hindus in many parts of South Asia, as well as people of other communities outside Asia.
It is primarily observed in India, Nepal, and other regions of the world with significant populations of Hindus or people of Indian origin. The festival has, in recent times, spread to parts of Europe and North America as a spring celebration of love, frolic, and colours.
Holi celebrations start with a Holika bonfire on the night before Holi where people gather, sing and dance. The next morning is a free-for-allcarnival of colours, where participants play, chase and colour each other with dry powder and coloured water, with some carrying water guns and coloured water-filled balloons for their water fight. Anyone and everyone is fair game, friend or stranger, rich or poor, man or woman, children and elders. The frolic and fight with colours occurs in the open streets, open parks, outside temples and buildings. Groups carry drums and musical instruments, go from place to place, sing and dance. People visit family, friends and foes to throw colours on each other, laugh and chit-chat, then share Holi delicacies, food and drinks.
Holi is celebrated at the approach of vernal equinox,on the Phalguna Purnima (Full Moon). The festival date varies every year, as per the Hindu calendar, and typically comes in March, sometimes February in the Gregorian calendar. The festival signifies the victory of good over evil, the arrival of spring, end of winter, and for many a festive day to meet others, play and laugh, forget and forgive.