Mangalore: Sex Education in Schools can curb 50 % instances of rapes: Dr Ashok Pai
Bellevision Media Network


Mangalore, 28 Jul 2014: The sex education in high schools can reduce the instances of rapes to 50 percent, said Karnataka state mental health Task Force chairman Dr Ashok.

Dr Pai was speaking during the progress review meeting of Dakshina Kannada district mental health Task Force at Deputy Commissioner's office, here on Sunday July 27.

Dr Pai said, 'The students are taught about the sexual organs of the animals and insects, but not about their sexual organs. Its due to curiosity, students try to explore the sexual facts and end up having a disturbed mental condition. Hence the sexual education in schools is necessary.'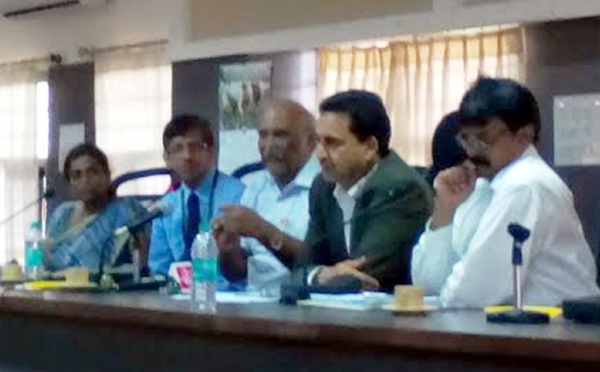 Dr Pai further said that since there is a scarcity of psychiatrists in the state; teachers will be trained to become the counsellors who will be serving the patients in the medical health care centres.

Mental Day care centres will be upgraded to residential health care centres

Dr Pai said that the existing mental day care centres will be upgraded to residential mental health centres. Each centre consisting of 60 beds will be set up in every district under Public Private Partnership (PPP) model and a sum of Rs 1.80 lac per month will be given to the maintenance of the centre.

Counselling to the rapists

Dr Pai also said that he has given a proposal for the counselling of rapists. 'The rapists will have the same mentality and same state of mind even after conviction and having given the punishment. Therefore, there is a need to change the mindset of the rapist. There are instances where in the rapists after coming out of the imprisonment have continued their act, which is dangerous,' said Dr Pai.

Bangalore will be the Suicide capital of nation by 2016

Dr Pai said that when viewing at the alarming increase in suicide cases in Bangalore; in 2016 it will have the highest number of suicides and it will jump from the current second position to first position. The lack of mental health and stress is the main reason for this.

Mental Health task force in every district

Dr Pai said that mental health awareness Task Force will be set up in every district. This force will work to foster mental health among the people of that district.

Dakshina Kannada (DK) district Deputy Commissioner A B Ibrahim, district health officer (DHO) Shivkumar, district surgeon Rajeshwaridevi and others were present on the occasion.