Mumbai: St Louis High School, Dahisar secures 100% Result in SSC
By Rons Bantwal

Bellevision Media Network


Mumbai, Jun 20, 2014 : The premises of St. Louis High School, Dahisar resounded with joy and celebration as the first batch of SSC students got their results, with each and every one of them passing with flying colors. The atmosphere at the school was filled with the jubilant cries of the students, teachers and management who saw their long cherished dream of building a proficient educational institution turn into a reality.
The school has come a long way since its founding in 2001 and it's been an exciting journey with many ups and downs with the infrastructure, recognition and other issues. This did not deter the teachers and the Holy Cross priests, who had the vision of making St Louis a full-fledged educational institution and one of the best schools in Dahisar. The foundation was thus laid to what we now see as a six storied structure with the state-of-the-art facilities, latest technology and a playground as well. The result we see today is due to the hard work of the priests, teachers and most importantly the parishioners of St Louis Church who left no stone upturned in acquiring donations and funds for the construction, the benefactors who generously contributed towards a good cause and the prayers and good wishes of each and every member of the community.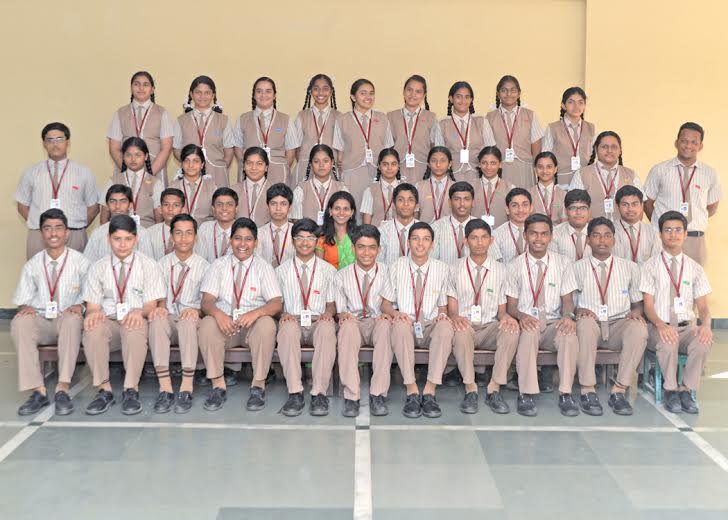 The Louisian family wears a proud smile and though the festivities may continue for a few days, the teachers and management look at this as their first stepping stone to victory and a foundation for many more to come. The former principal of St Louis School, Fr Johny T, who led the school for three years – until the end of last academic year – said, 'I truly believe that success is the sum of small efforts, repeated day in and out, and that truly is the case with our dear students who have performed exceptionally well, despite the challenges they faced. Supporting them in each and every stage in life, were their teachers who rightfully deserve the applause and accolades, along with the management, parishioners, parents and well-wishers who were always ready to contribute in every way possible. I attribute this success to our entire Louisian community and surely hope that the streak of victory continues in the coming years.'
True passion, determination and perseverance are the key to success and St Louis High School, Dahisar is a living example of the same. They have embarked on the journey to become one of the best schools and now, even the sky's not a limit!