Mumbai's metro: First day first ride
By Philip Mudartha

Bellevision Media Network


Mumbai, 08 Jun 2014: The wait of Mumbaikars for metro services in the city came to an end when Maharashtra chief minister Prithviraj Chavan flagged off the first service from Versova Station in the western suburb on Sunday, 8th June 2014.The service was launched by Chavan along with ADAG Chairman Anil Ambani at 10.10am.
The metro service is available on Versova-Andheri-Ghatkopar corridor. After inauguration, Chavan travelled in the metro from Versova to Ghatkopar.
The services were opened to the public from 1:00p.m.The metro had announced promotional fare for Rs10 for next 30 days. Mumbaikars enthusiastically turned up for first day first ride. I too arrived at Ghatkopar metro station at 2:00 p.m. and witnessed history-in-the- making.
The Ghatkopar station was not crowded yet. The security near the entrance was apparently thin and polite. The second layer of security was like at any airport and at city malls and shopping centres. It was quick and efficiently executed.
I opted to buy a one way single trip ticket at the manned counter. I was given a grey round plastic token in exchange for Rs10. This has to be swiped on the electronic reader at the entry gates to the passenger lounges. It is a novel experience for Indians because most have not travelled abroad and therefore attendants very patiently assisted the novice.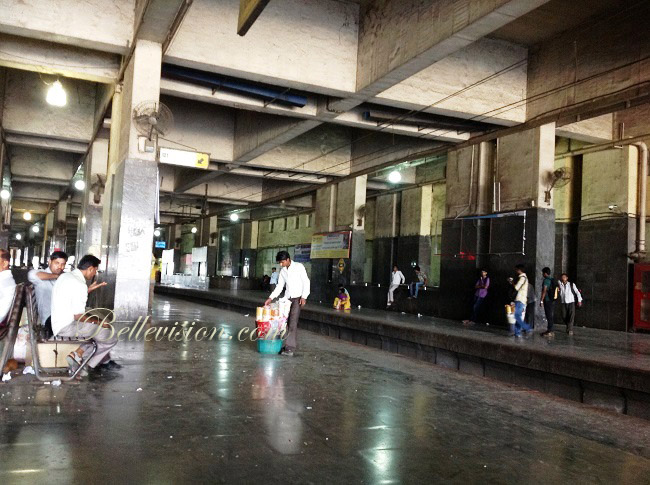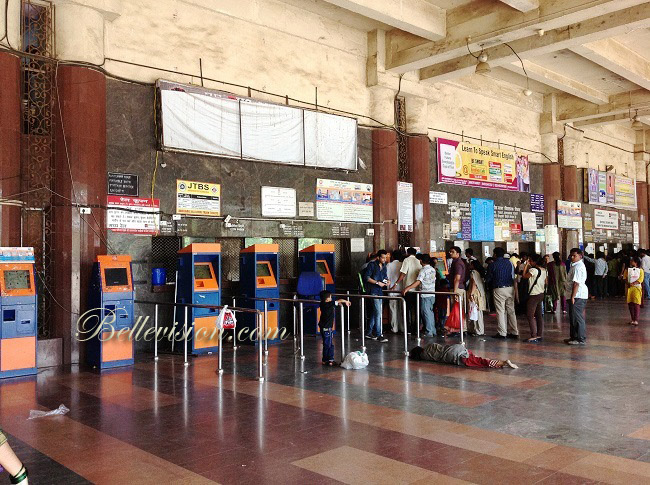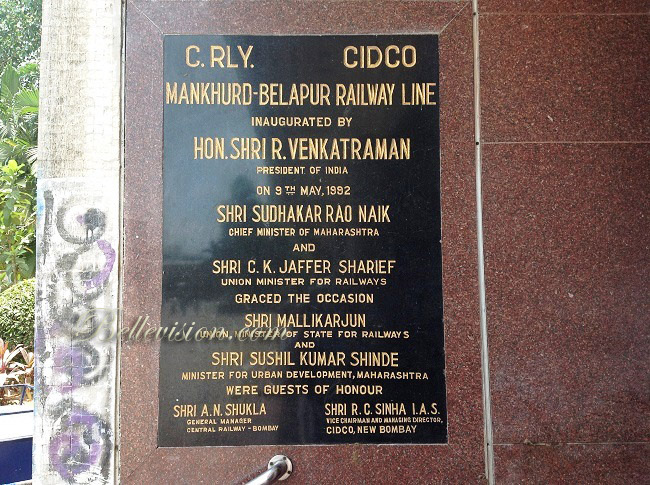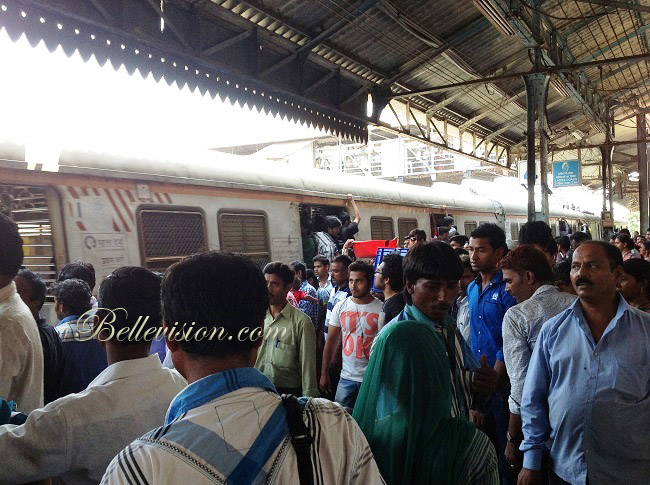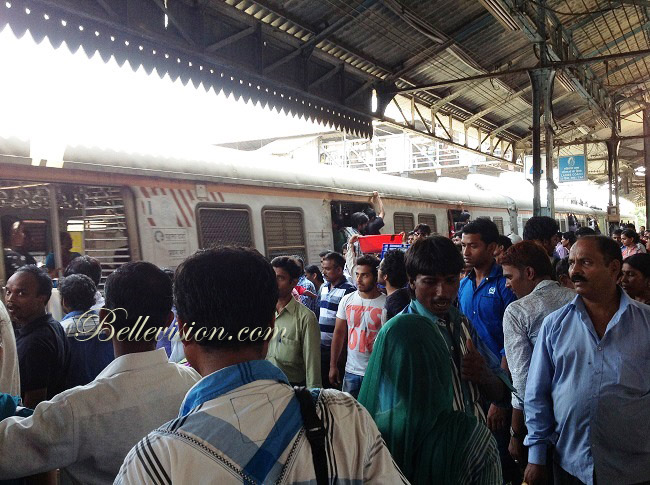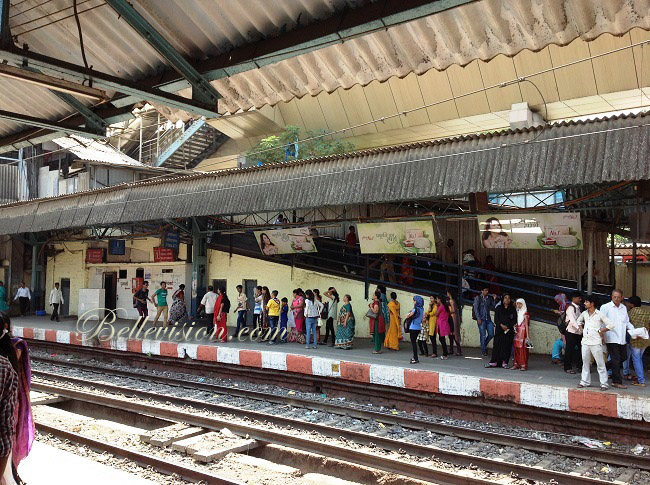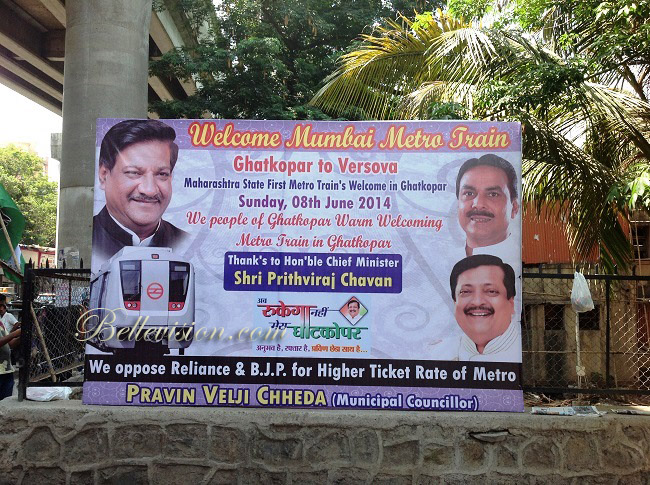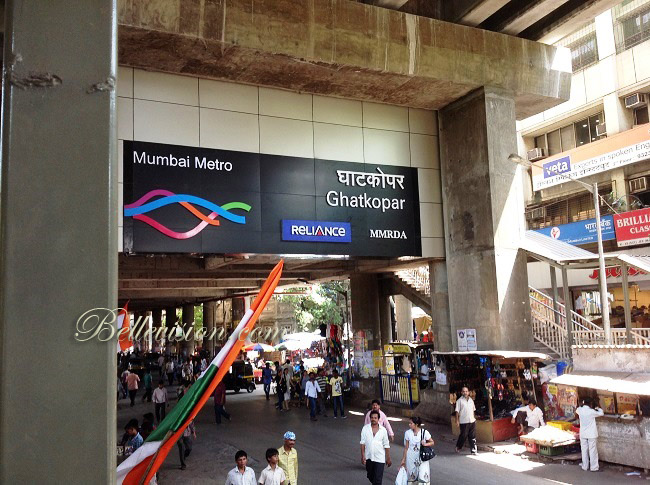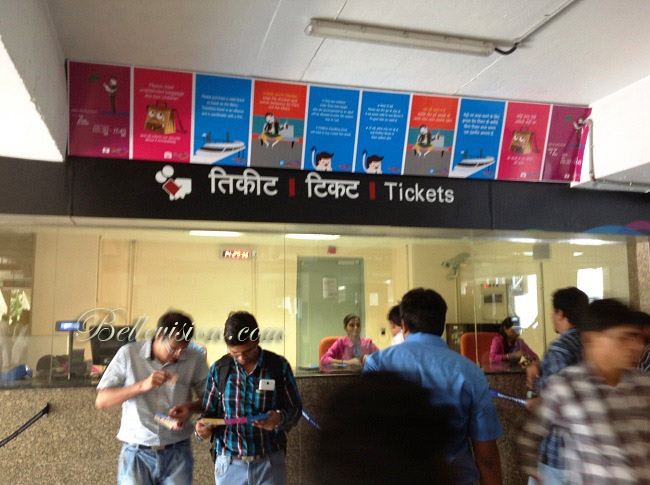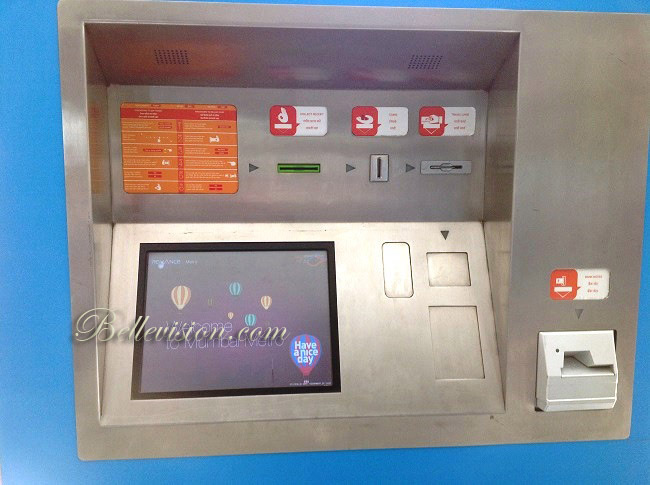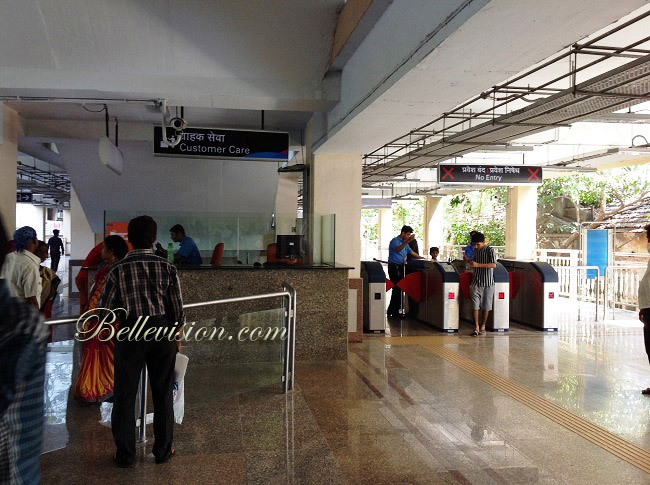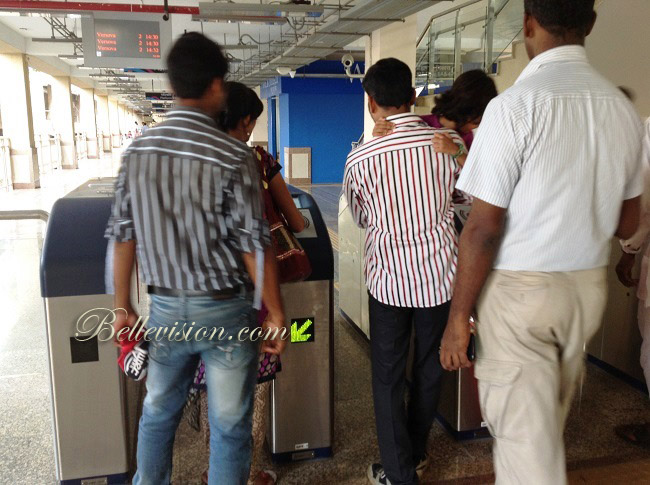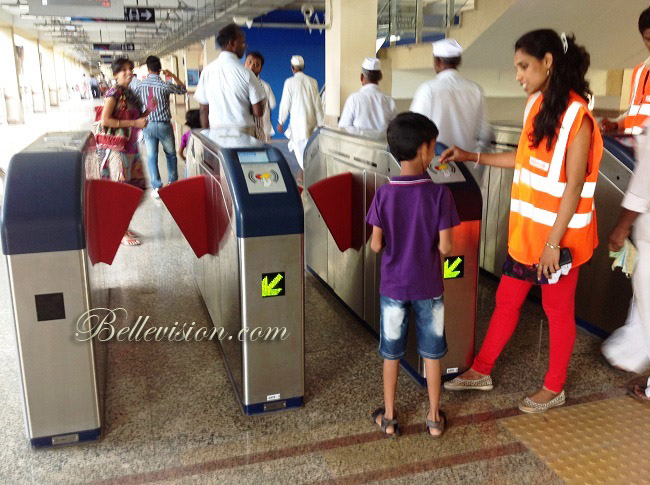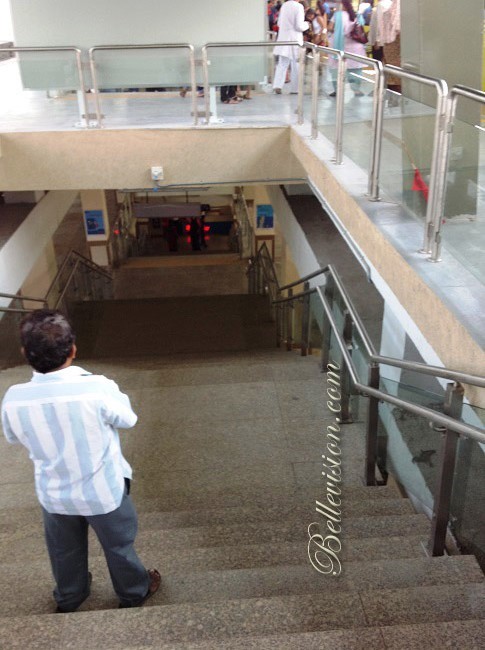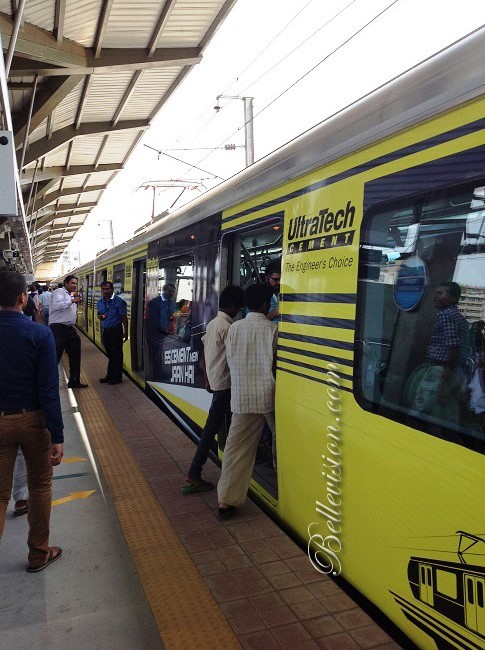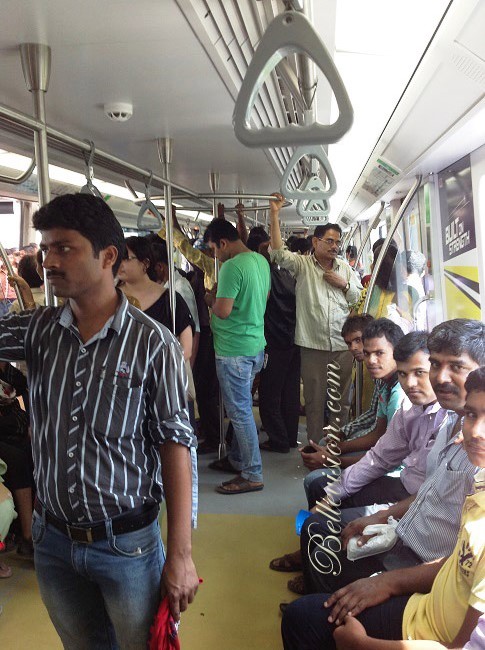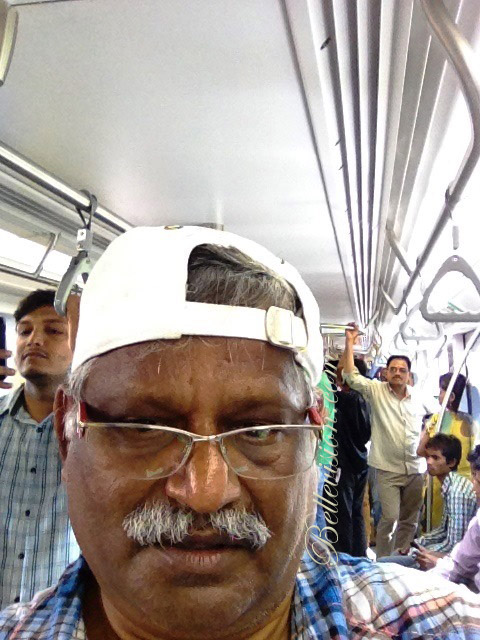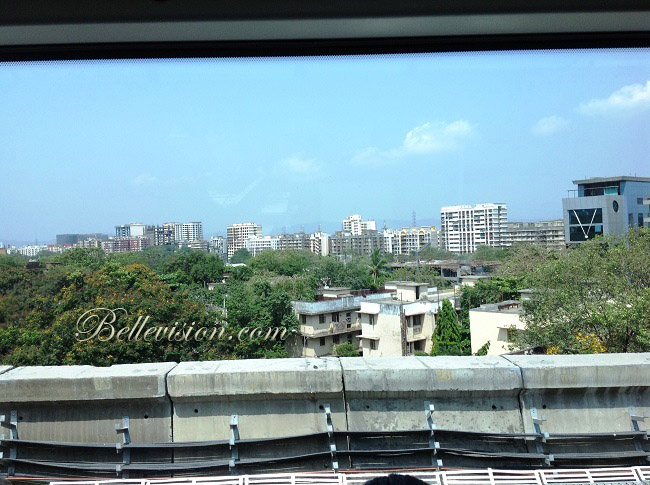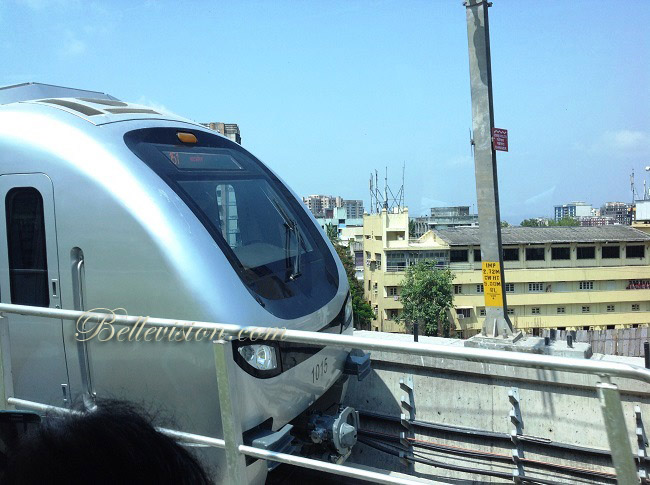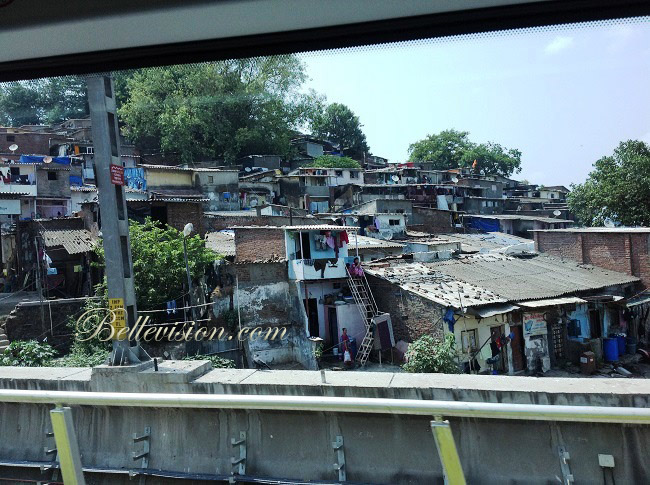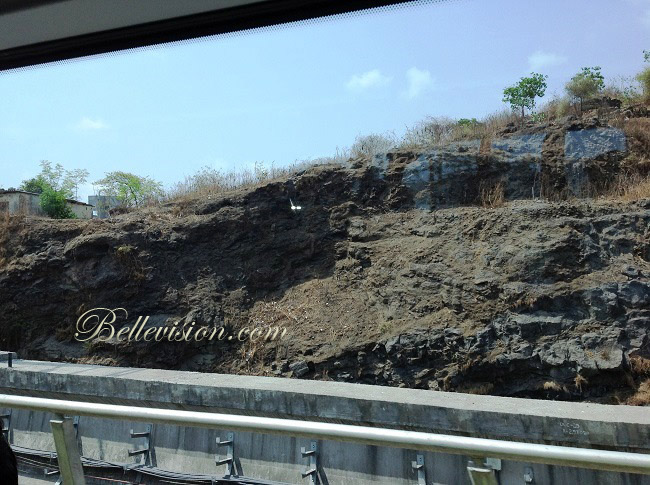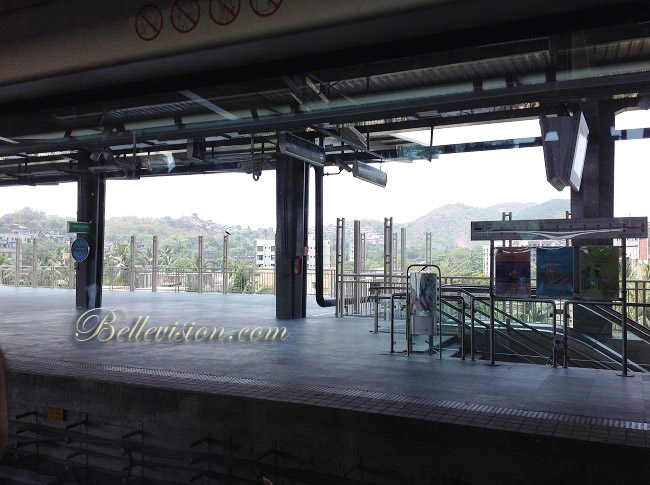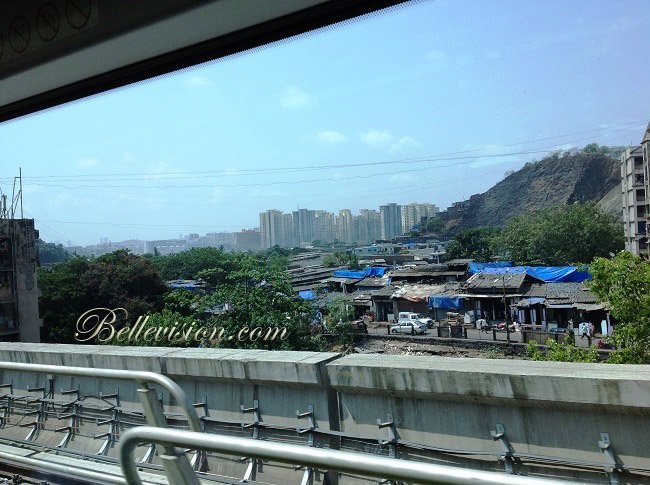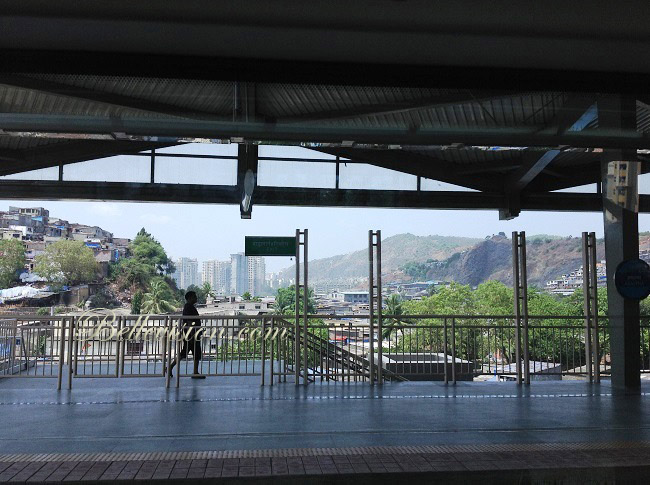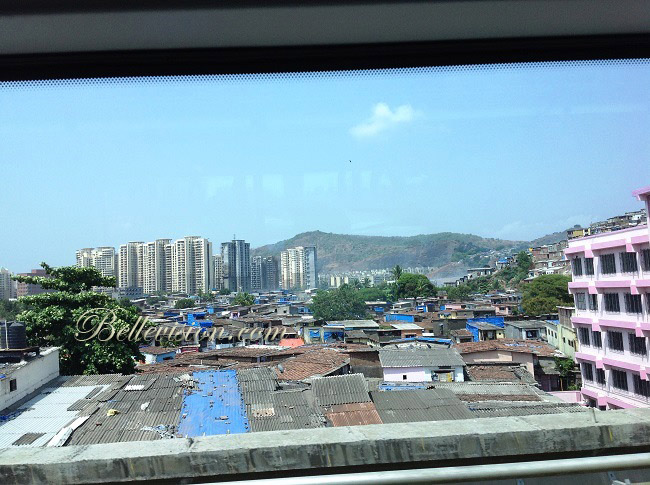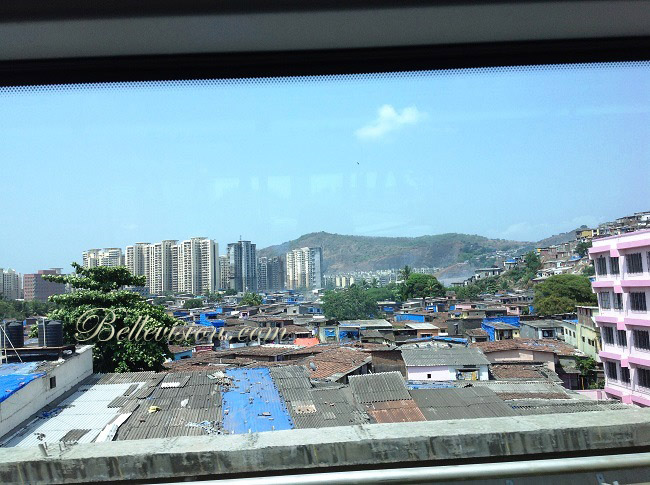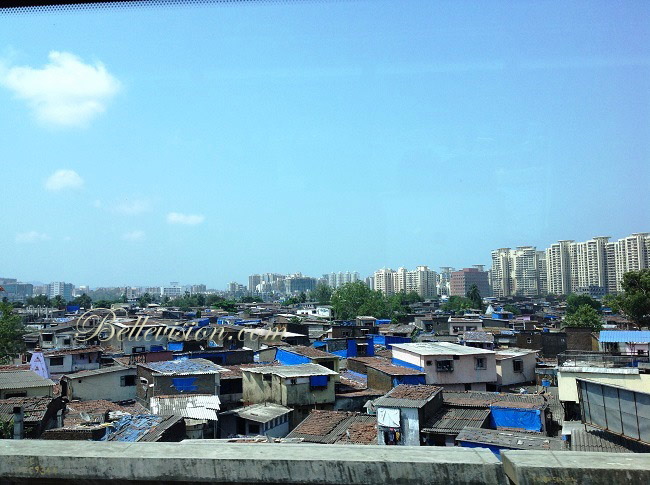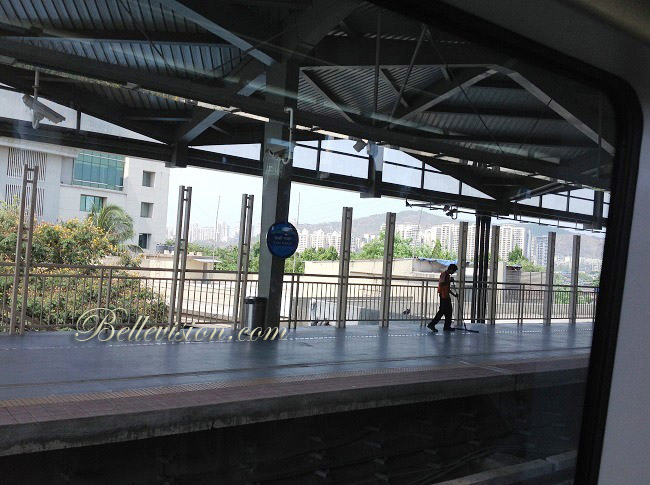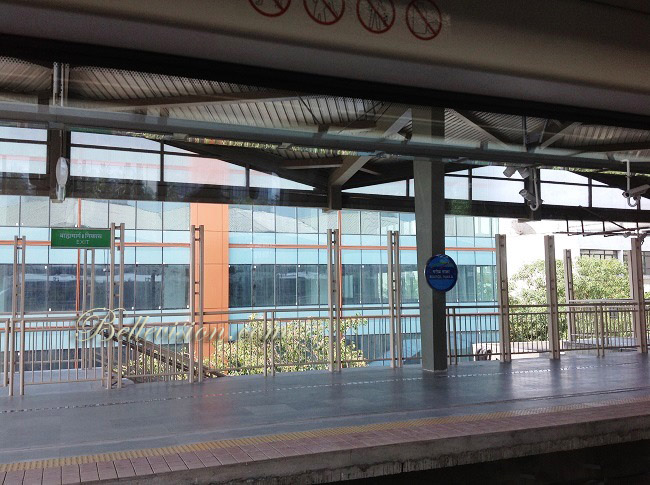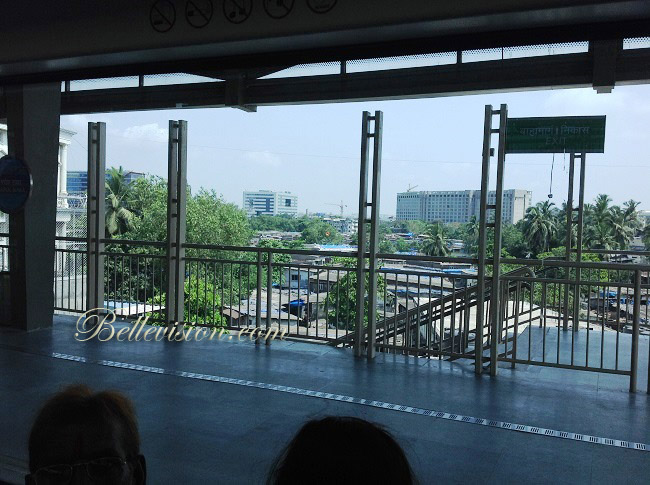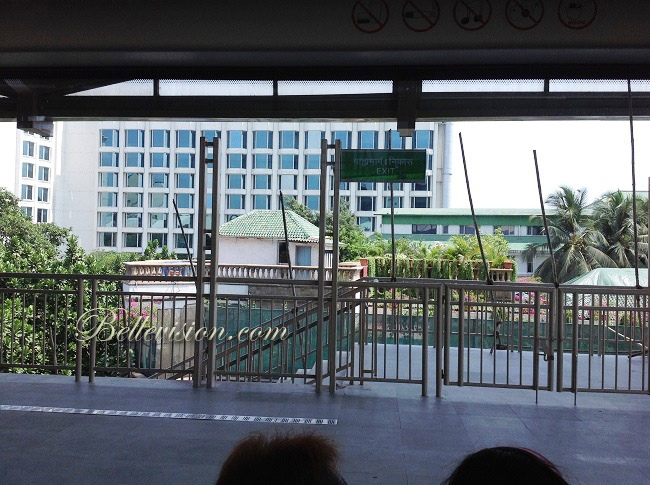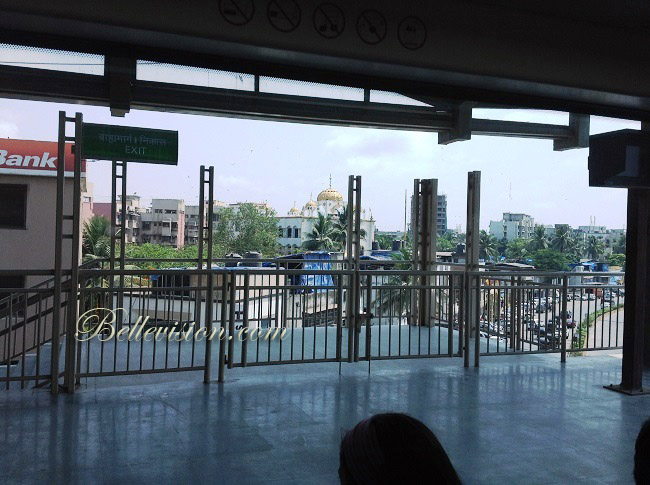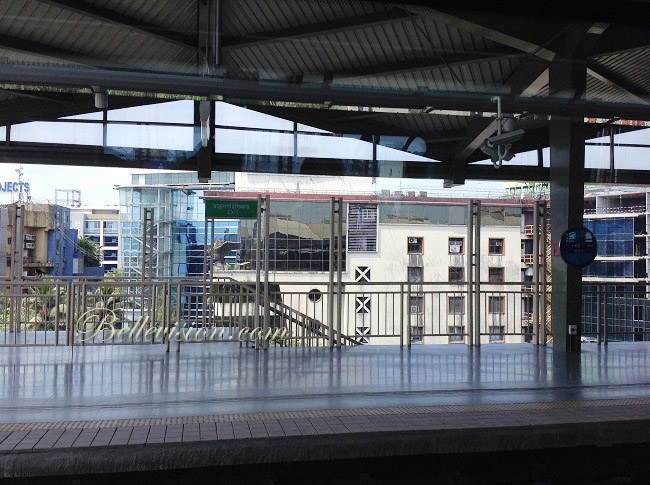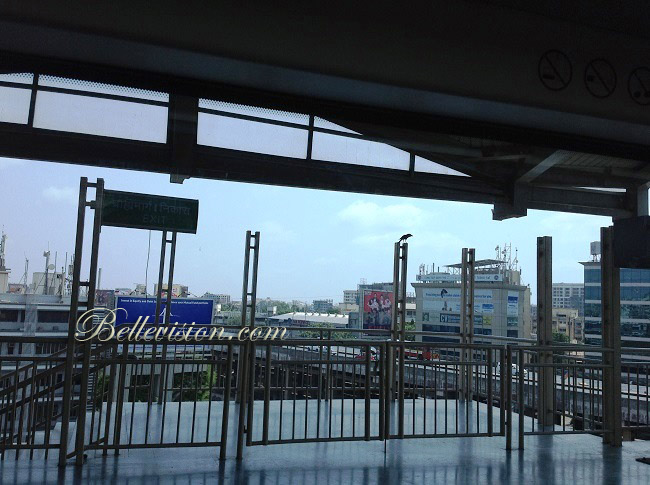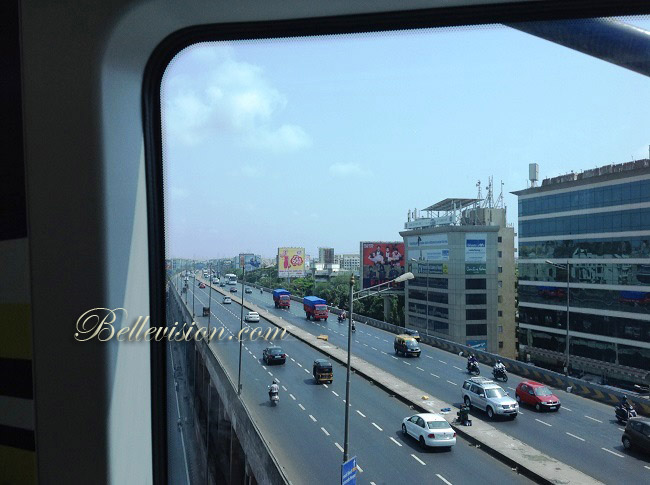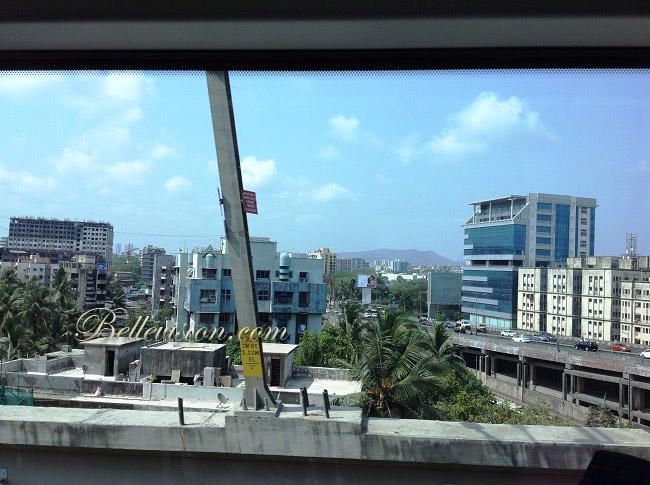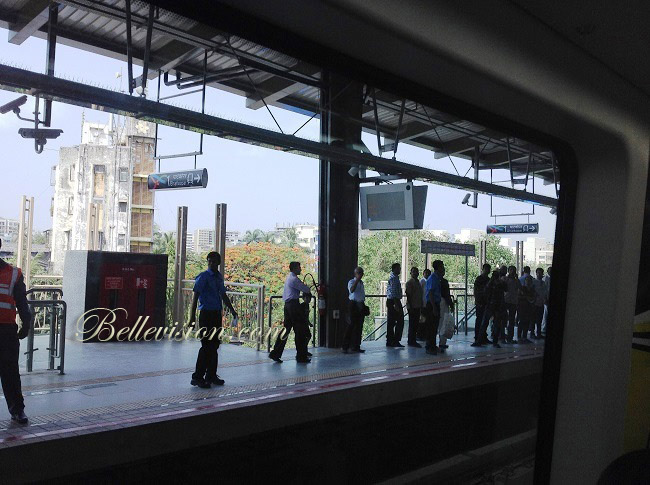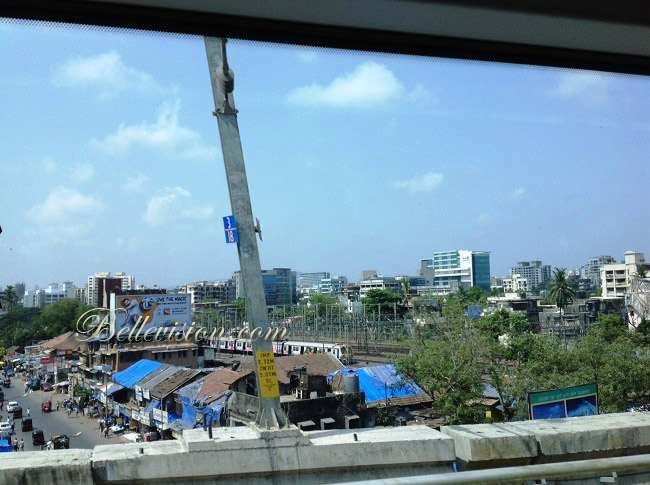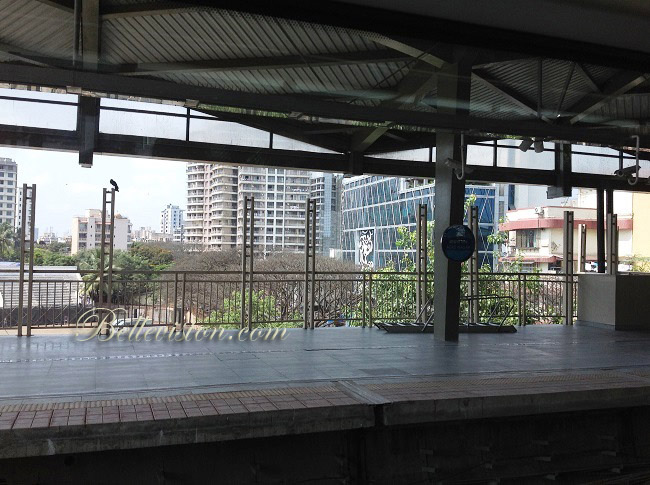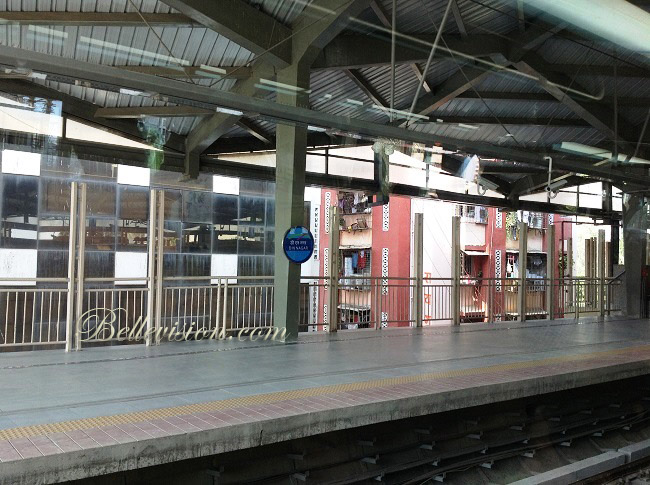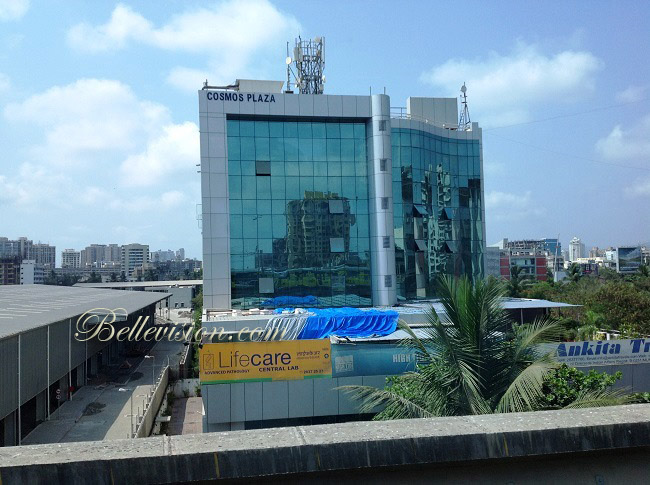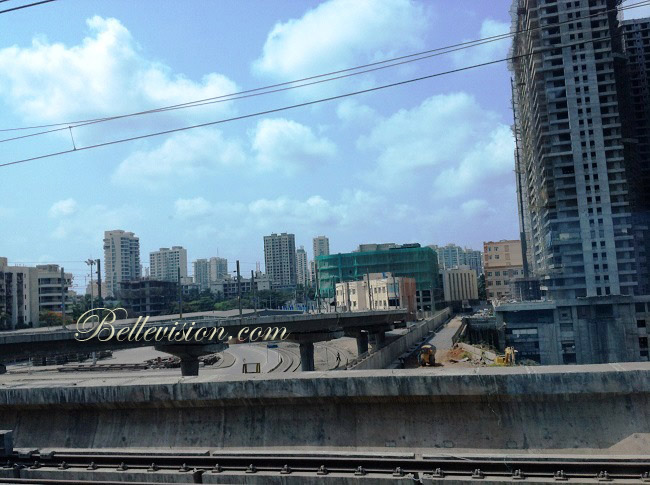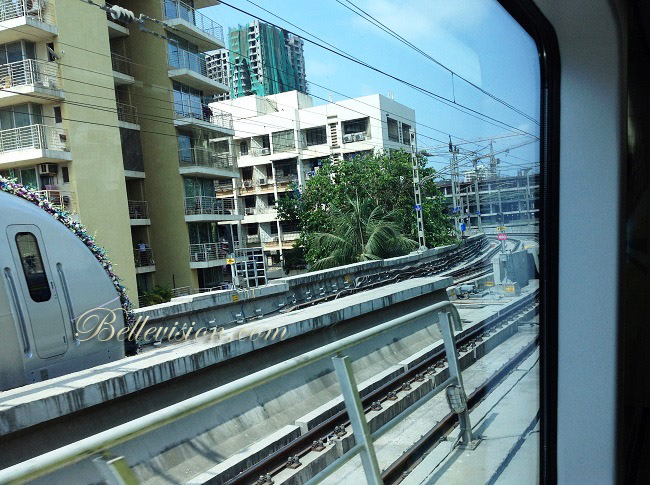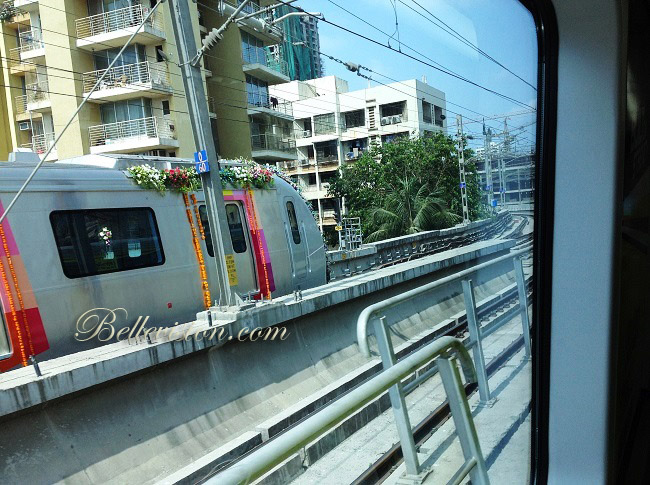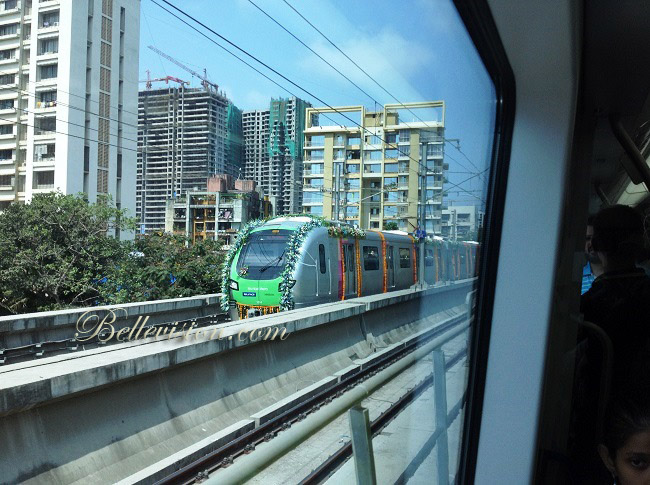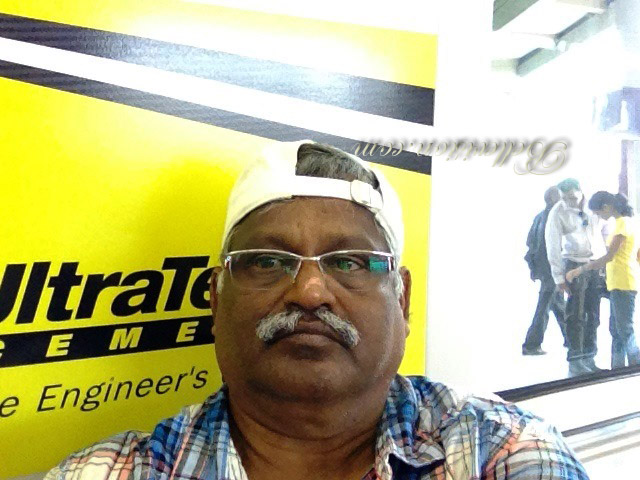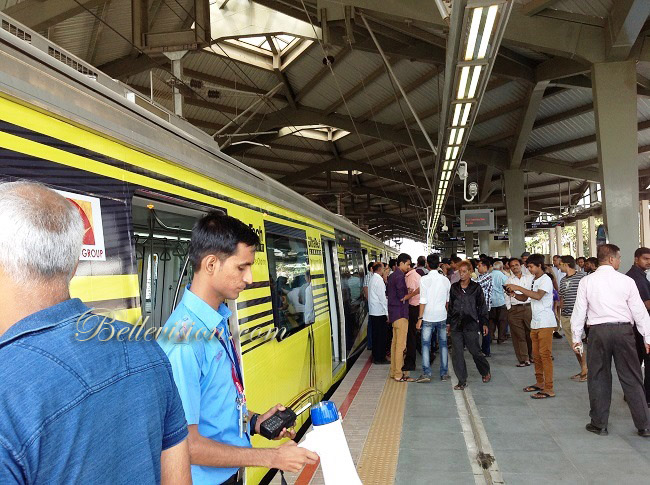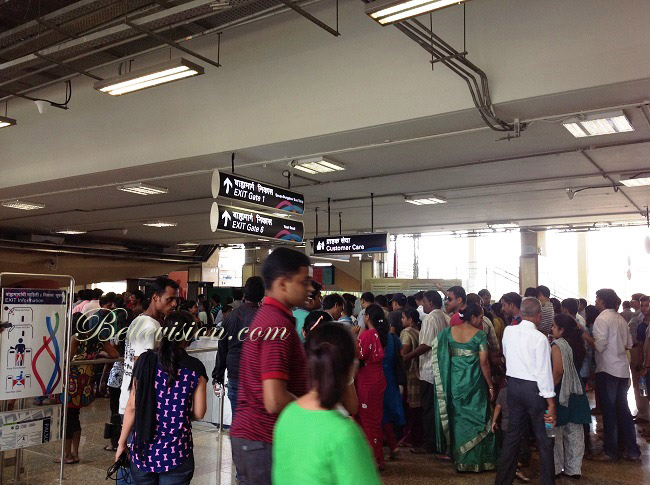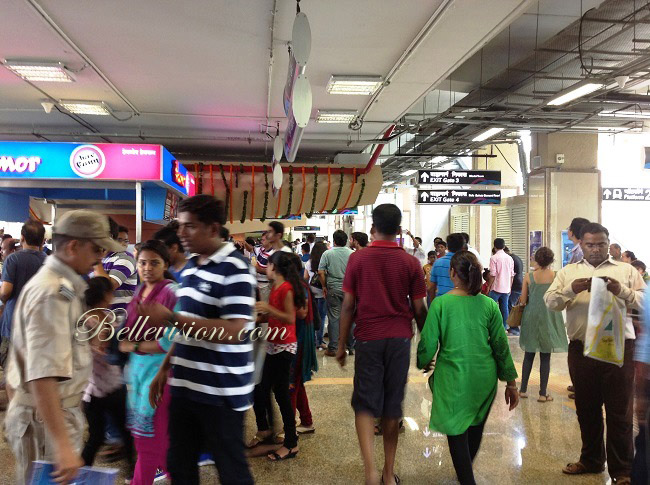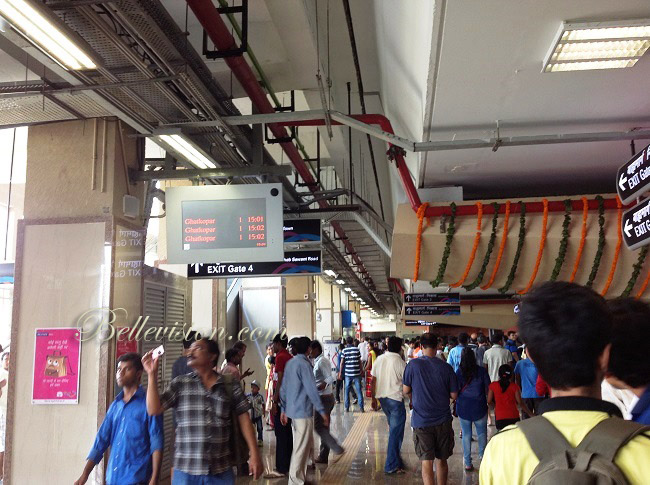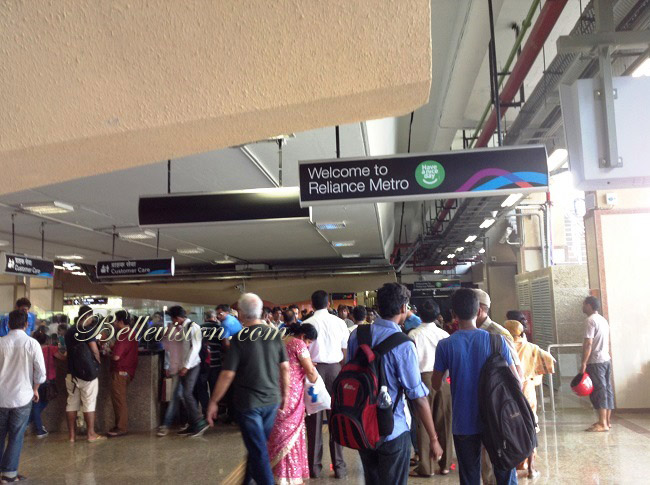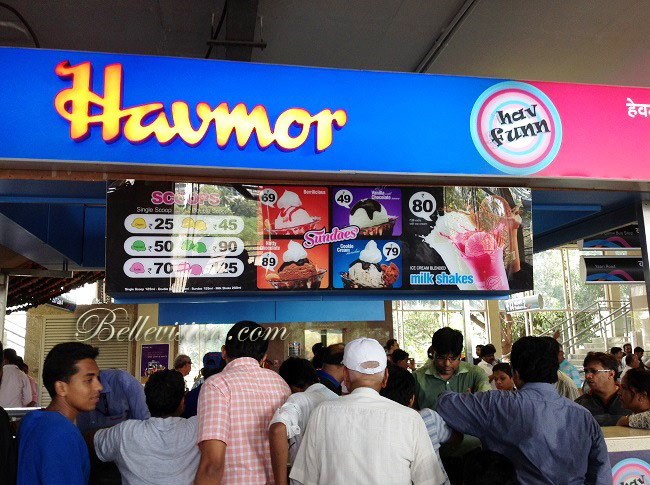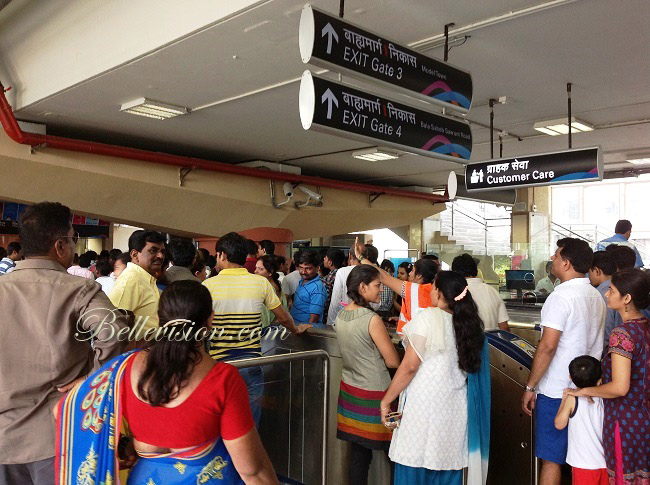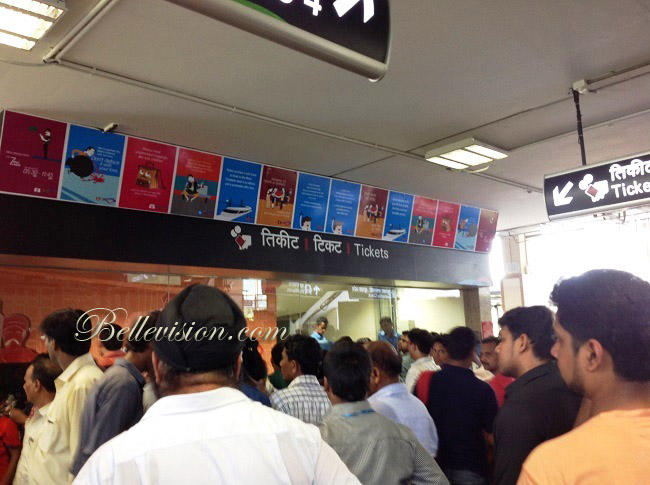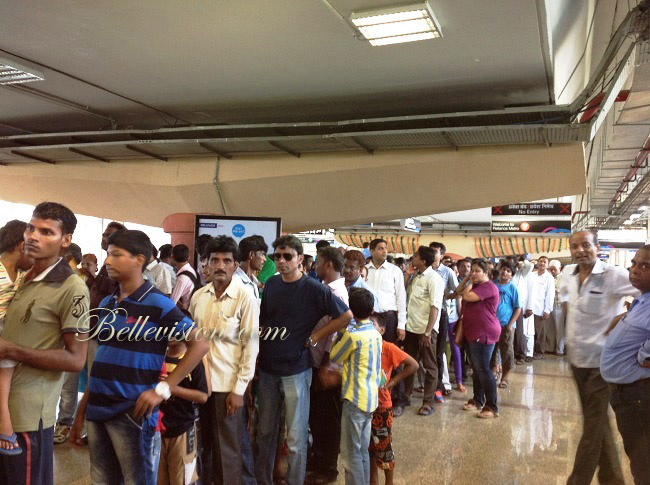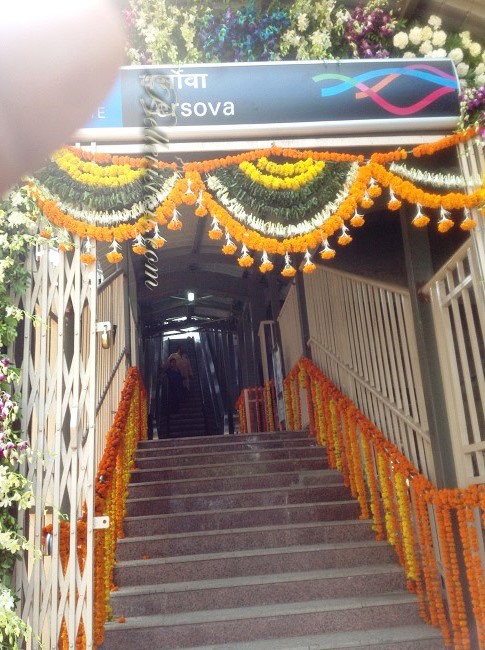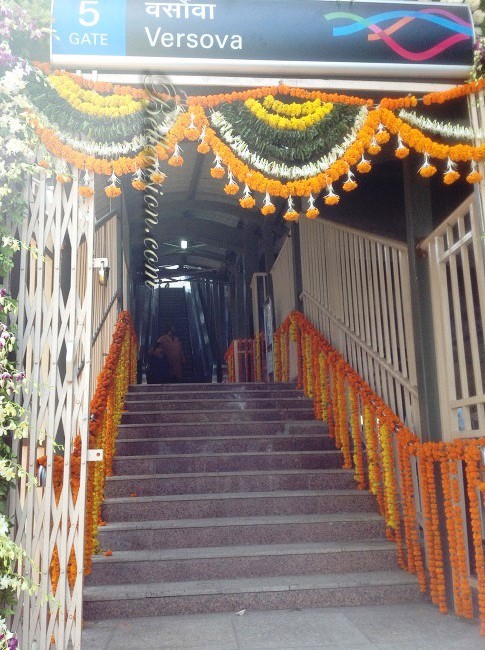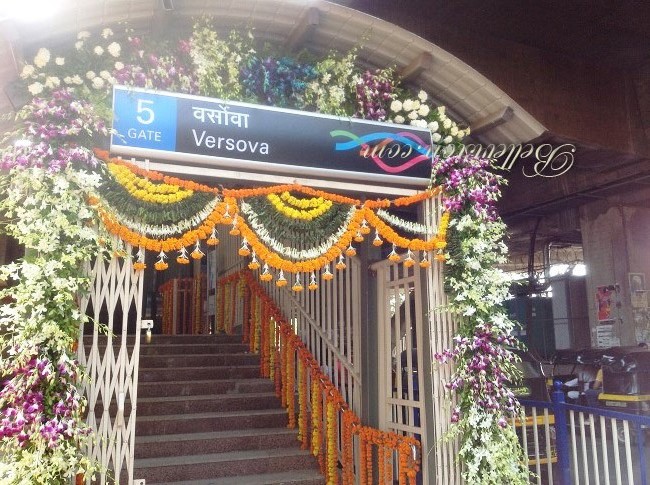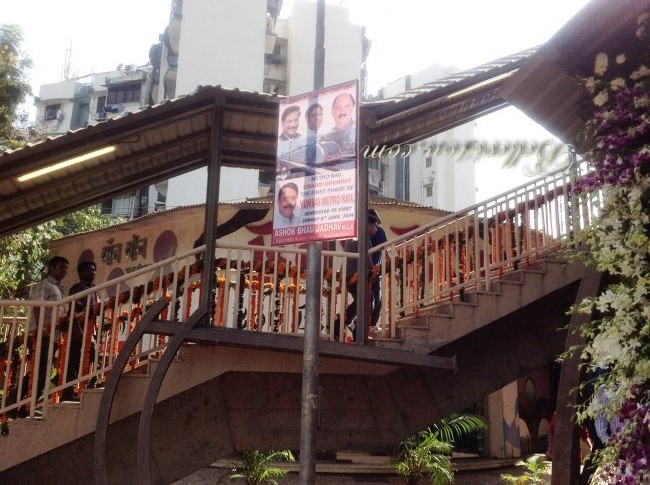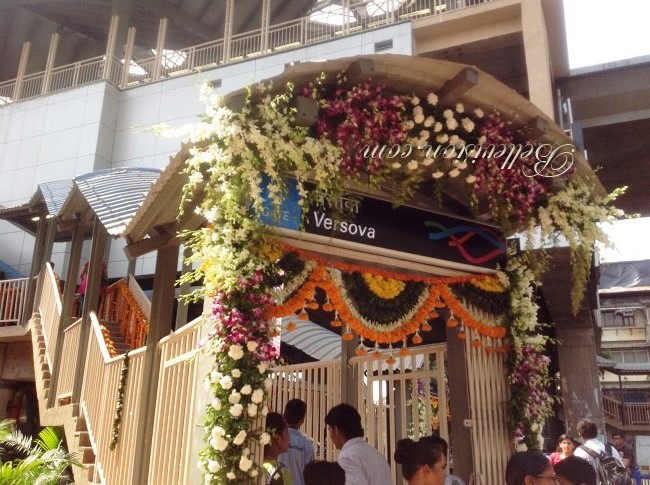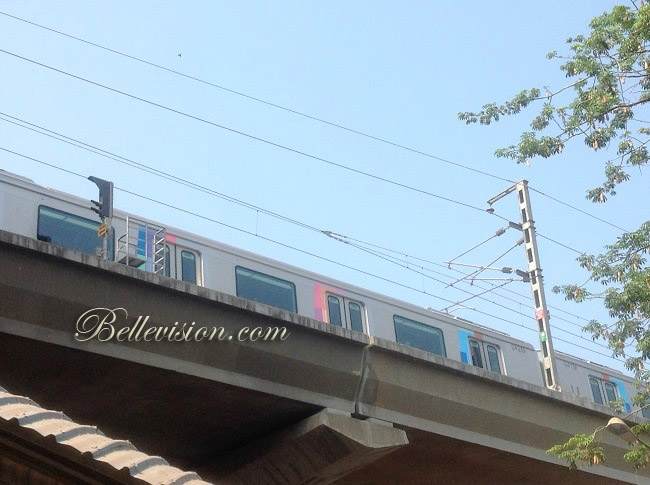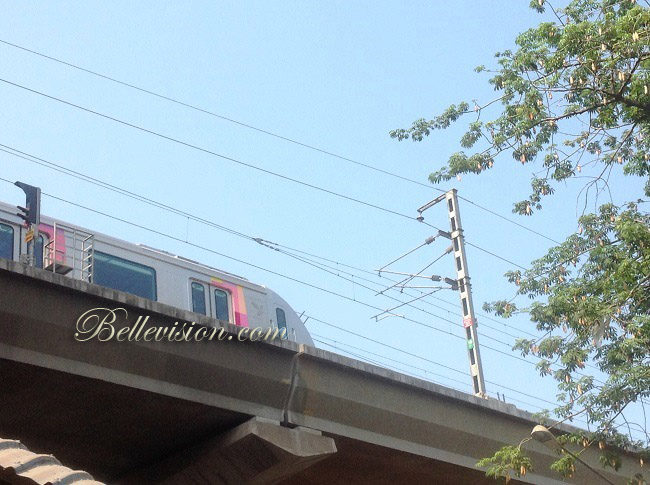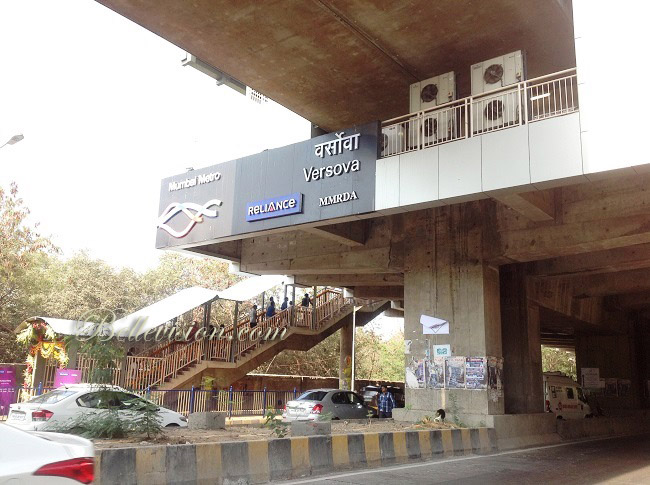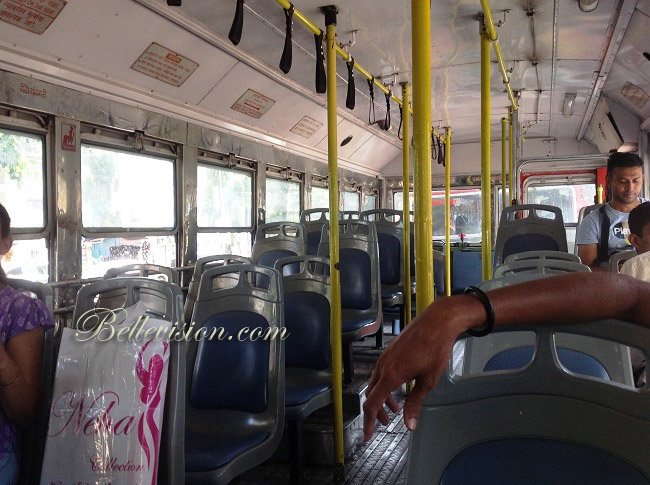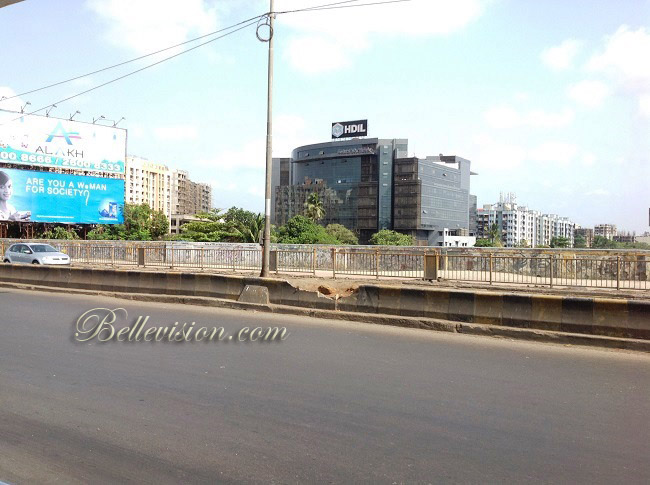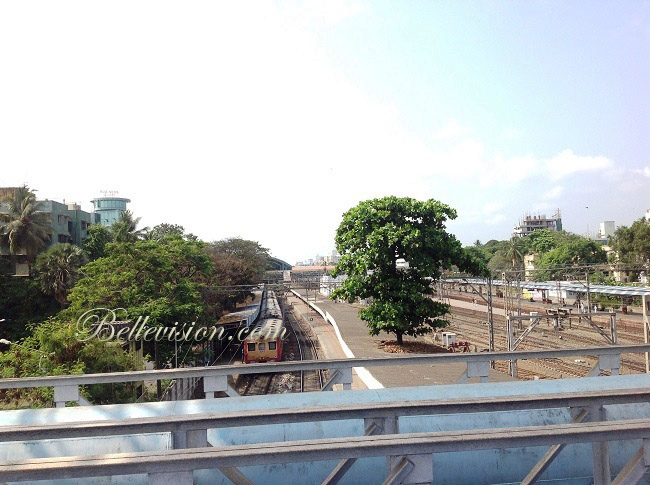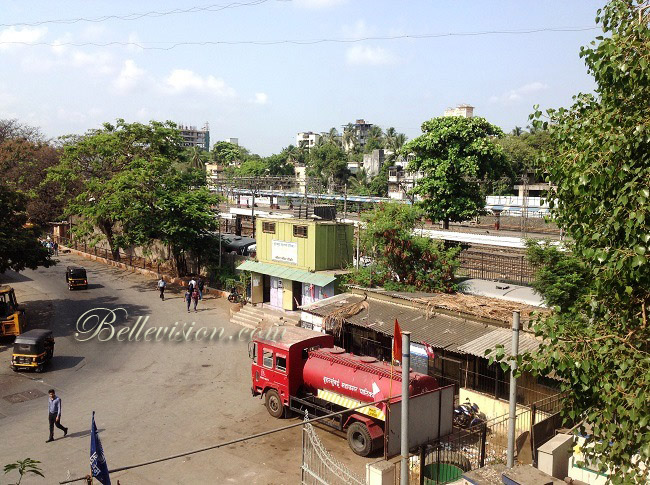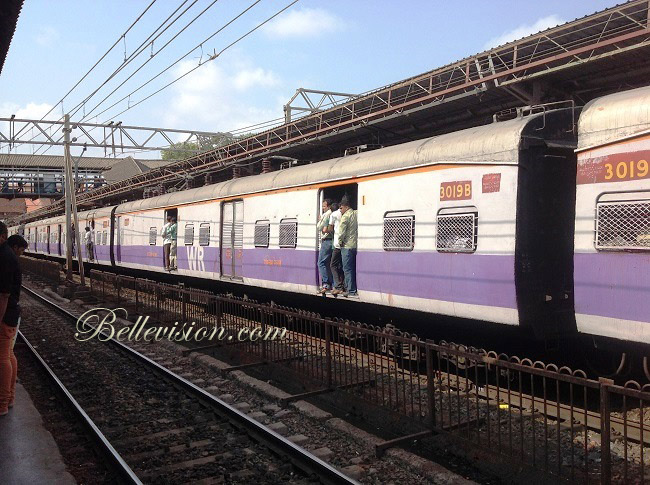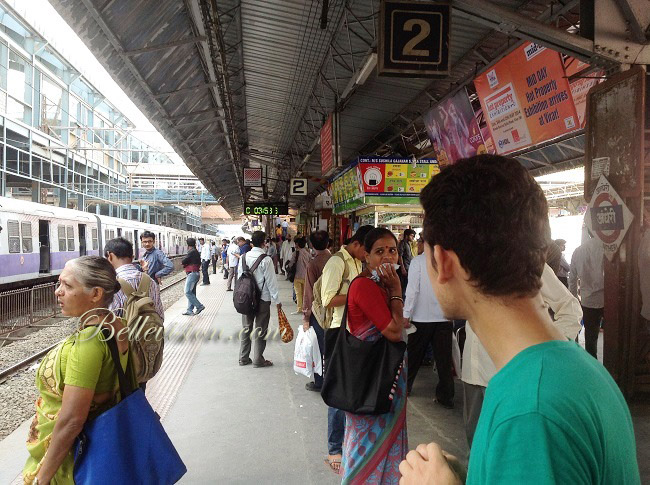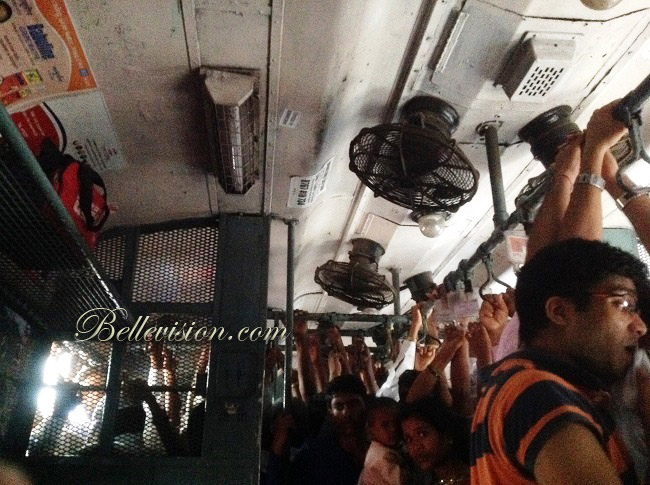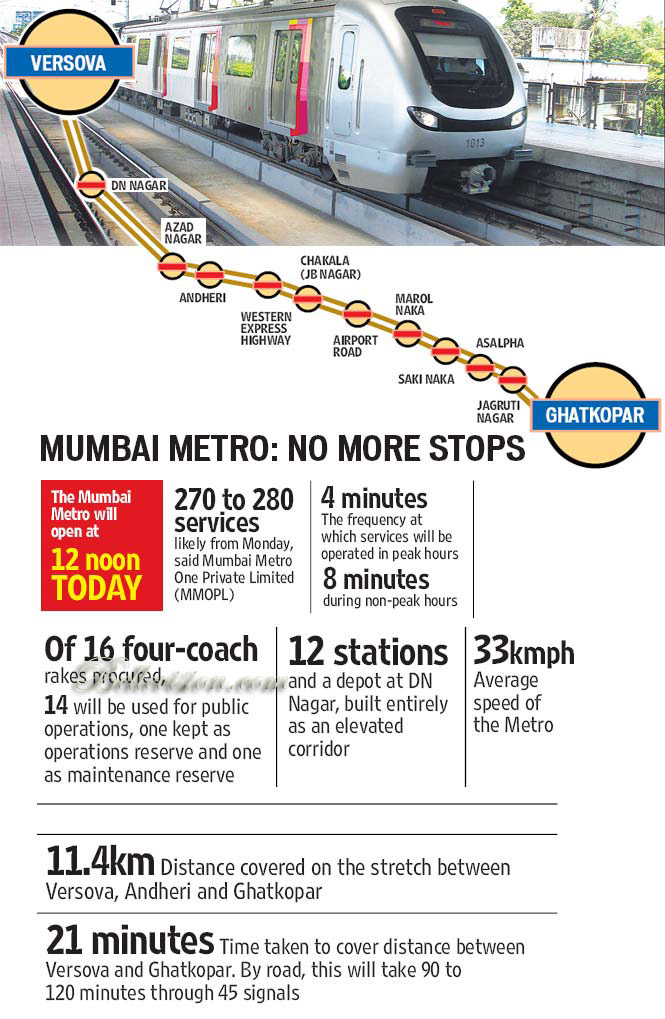 I sauntered around the lounge for a while, measuring up infrastructure and observing passenger behaviour. Then I boarded train that was scheduled to depart to Versova from platform No.2 at 2:33 p.m. Again, passengers will have to unlearn their habits of boarding a bus or a suburban train and acquire new habits which are standard in other countries with metro-rail systems.
The compartment was full to capacity. However, the air-conditioner was very strong and therefore did not feel any discomfort due to crowding. The train picked up speed rather quickly as soon as it pulled out of a station reaching its design speed of 80km/hr. Then it stopped at next station decelerating rapidly, yet, the ride felt very smooth. I did not tumble over despite standing and taking pictures of Mumbai skyline as it passed by the window panes. Nearly 80% of the passengers were day-tourists with various types of cameras, cell phones and other devices to take selfies and landscape pictures for posterity. Many were busy uploading them instantly to various social networking sites and forwarding to friends on whatsApp.
The train stopped at all ten intermediate stations between Ghatkopar and Versova. However, none actually got off anywhere, except at Andheri, D.N Nagar and of course Versova. It is apparent that most of them had come from Versova on the first train after services opened for public, picnicked at Ghatkopar terminal for some time and then heading home.
I struck up conversation with both upwardly mobile English speaking kind as well as the run-of-the mill type. The former kind had already bought smart cards and ran up credits to last a month. They intended to use it daily for traveling from home to work, especially residents around 7 bungalows, and other Andheri localities who work in localities of Airport Road, Marol, Powai, and Saki Naka.
My maiden trip of 11.4 km from Ghatkoparto Versova took exactly 21 minutes, as advertised. It was a comfortable, pleasurable and momentous journey, my first in India. I rated the services with a high 7/10, meaning very good.
At Versova, the security was evident, with sniffer dogs and sharp-shooters in sight. The arrival platform, the concourse below, food court and exit gates as well as ticket counters were jam packed. Crowds milled around taking pictures, eating sundaes and ice-creams and looking around. I too joined in the milieu and spent about half an hour doing more of the same.
At the exit to road taking me to 7 bungalows, BEST buses were plying empty. Autos had queued up at exit gates and soliciting passengers, which is a welcome sign because passengers usually have to beg auto-walla to oblige. Now, passengers had a choice.
I took a near empty bus to Andheri train station. The road trip took 16 minutes. The metro-rail would have taken 4 minutes. The BEST fare was Rs10, which is significant for a 3.0Km distance. I got off on Gokhale Bridge adjacent to Andheri Train station and studied the linkages between BEST bus terminal, train station and metro-rail station. I was disappointed is the kindest comment I have. Even as we have a world class metro system, our mass transit managers still work in their own silos and refuse to co-ordinate with each other.
Since June last year, I used metro systems in twelve cities including Mumbai today, and boarded at least two dozen metro lines. With that background, there I have plenty of observations of shortcomings in our newest gift. They can all wait, for today, let me rejoice in the positivity of a new era in mass transit system in my city.
Well, one more thing, I thought Mumbai was 80% slum. After riding metro today, I am convinced Mumbai is 90% slum. In order to experience the heavenly metro comfort, I rode second class from Nerul Station in Navi Mumbai to Vashi, then travelled second class to Thane from Vashi and took another second class compartment to reach Ghatkopar from Thane. I had switch three trains.
The waiting experience, the ticketing experience at Vashi, the train boarding experience at Thane and train disembarking experience in Ghatkopar reminded me that we are still in nineteenth century. Achche din kabaayenge?
Please enjoy the photographs.