Kuwait: BELWAK all set for Decennial Celebrations on Feb 28
By Vinod Lewis

Bellevision Media Network


Kuwait, 27 Feb 2014: The Countdown for the much awaited "Decennial" celebration of Belman Welfare Association Kuwait – BELWAK has already begun. The gala celebration will be held on the 28th of FEB 2014 at the Kuwait Medical Association Auditorium Jabriya at 4.00 PM sharp. Composer "ROSH Belman" accompanied by his singer wife Heral Pinto have arrived Kuwait on 24th FEB 2014. They were accorded a warm welcome by the members of BELWAK.
The purpose of holding this event is to celebrate the completion of TEN successful years of the association. "We care for each other" is their one-voiced slogan as they help the underprivileged, poor and destitute. Hence the proceeds of this show will be utilized for charity back home in Belman/India.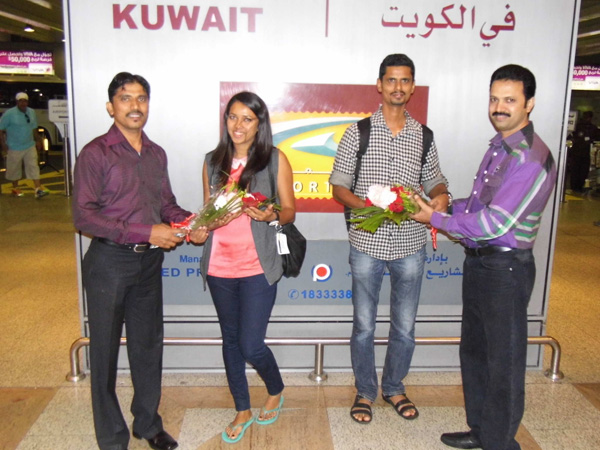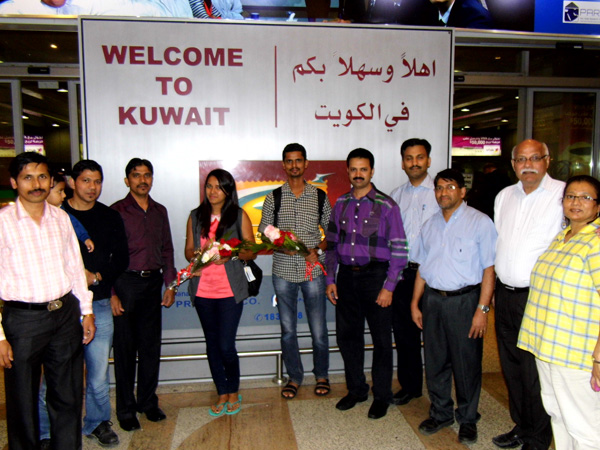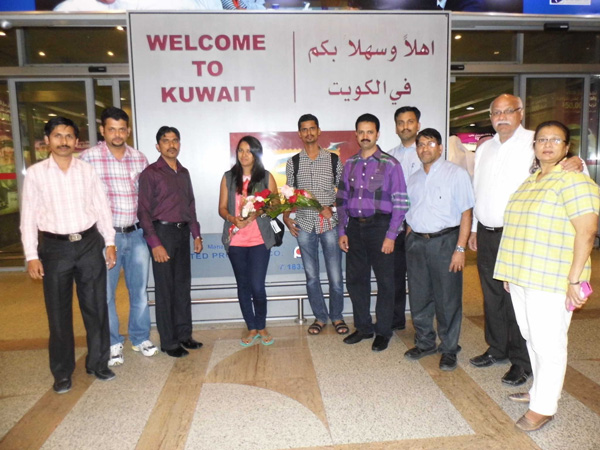 Roshan D'Souza, Heral Pinto and Kuwait's renowned singers - Orson, Morvine and Lolita from the "Gulf Voice of Mangalore" fame are on their toes to exhibit their enriched singing talents on the stage. The famous and well known artists of 'United Mangaloreans Kuwait – UMK' will perform in a Konkani Comedy drama and with their brilliant performances will make the audience laugh non-stop throughout the play. Besides this the famous dance groups of Kuwait – "BALLERINES" School of dance, 'JOVAS' XLNC and 'Desi Strikers' who have already made a name in the world of dance are all set ready for their splendid performances which will make you sway on your seats.
BELWAK team members are spending sleepless nights to present you with a Spectacular program and make the day a memorable one.
The counter for entry passes will be available in front of the hall at the venue provided only if entry passes are still available.
To avoid last minute disappointment kindly book your entry passes with following BELWAK members:-
99720785 James Philip D'Sa - Farwaniya
66033625 Henry D'Mello - Abbasiya
97235904 – Johnson / 69930132 - Anil / 66118334 – Wilfred - Salmiya/Hawally/City and other places

Entry Passes are also available at :-
Banana Leaf Restaurant, Salmiya - 25664127 / 66508299 / 60901102
Royal Watch House, Souk Al Watiya, Maliya, Kuwait City – 99585875
Sunrise Restaurant, Abbasiya – 24330325
Alban D'souza 97948146 / 55688689