M'lore: Milagres jubilee commercial complex inaugurated
By Roshan Madtha

Bellevision Media Network


Mangalore, 18 Dec 2013: Milagres jubilee commercial complex today inaugurated by Mangalore diocese Bishop Most Rev. Dr Aloysius Paul Dsouza by cutting the Ribbon and unveiling the plaque.
Pairsh Priest Rev Fr Valerian welcomed the gathering. Assistant Parish priest Rev Fr Sunil performed the prayer service. Later complex was blessed by Bishop.
Parish Pastoral Council Vice president Mr Alwyn Rosario explained the Project Details as follows . Project foundation stone was laid on 1 st of November 2011 as a part of Milagres Church centenary jubilee Celebration memorial complex. This was the dream of our Past Parish Priest Rev Fr Walter Demello.
Architect of this Project was Mr.Ashok Mendonca of Mendonca Associates and Civil work was carried out By Mr Roy Castelino owner of Roy constructions. This Project has come up on 43 Cents of Land. 2 cents have been given to municipal corporation for widening of the road total occupied area is 41 cents. Total carpet area is 34 thousand square feet on ground plus three structure with 1 & 2 basement of capacity 70 vehicle parking per floor. This project has been completed as per time line with single client multiproduct outlet and it will be occupied by Harsha which is famous for electronics and house hold items. On everybody present here " I would like to congratulate directors of Harsha for coming forward to occupy this space.and i Wish all of you all the best.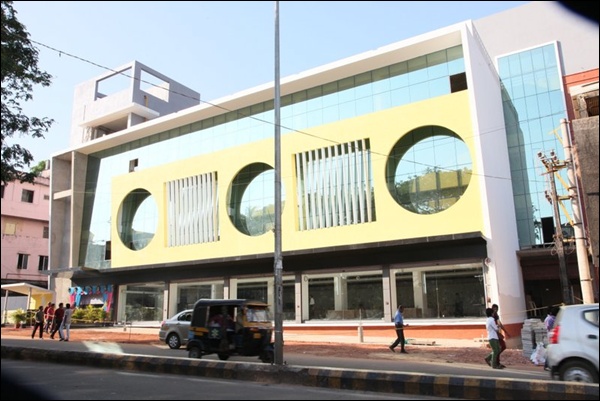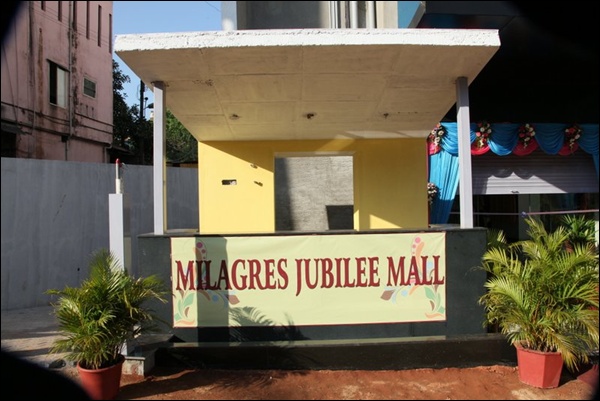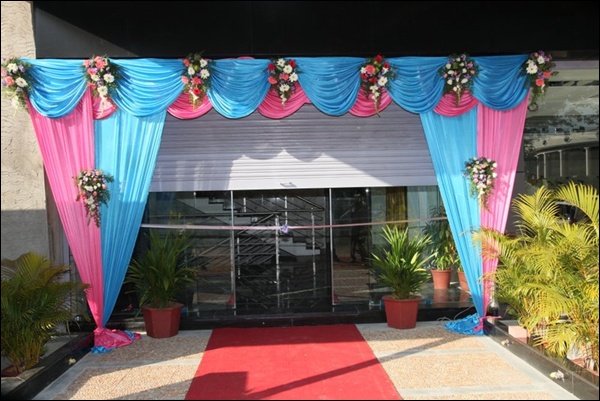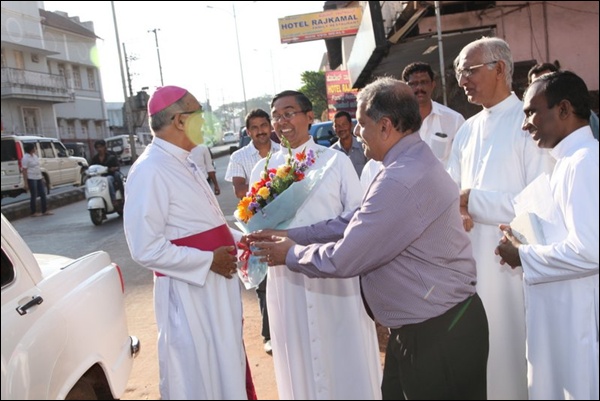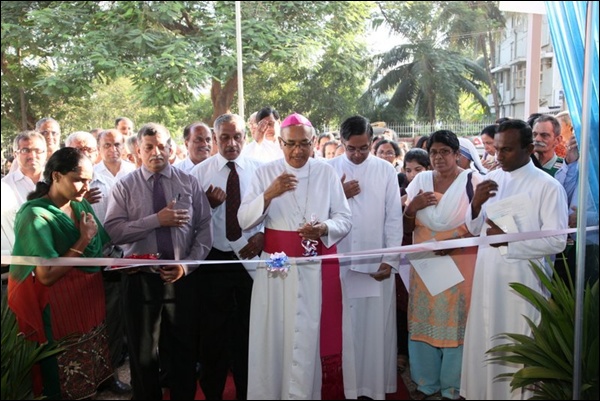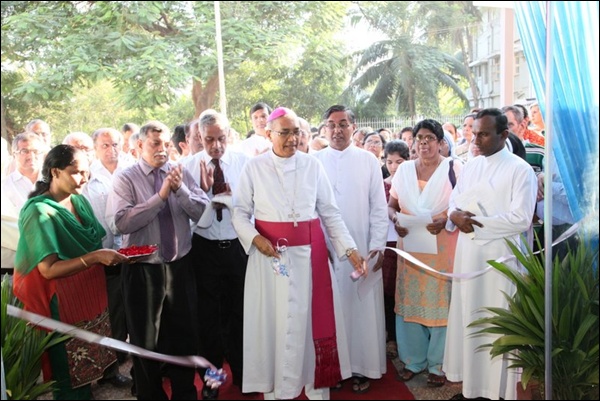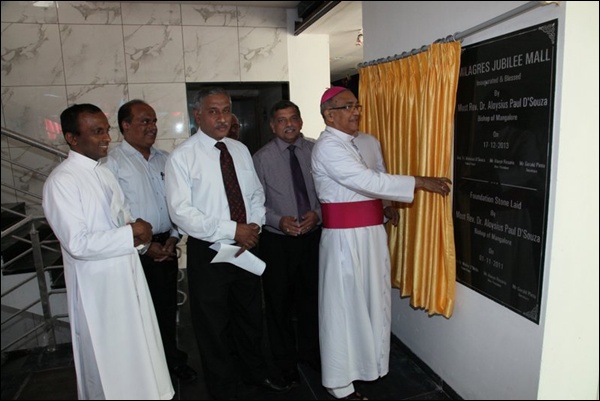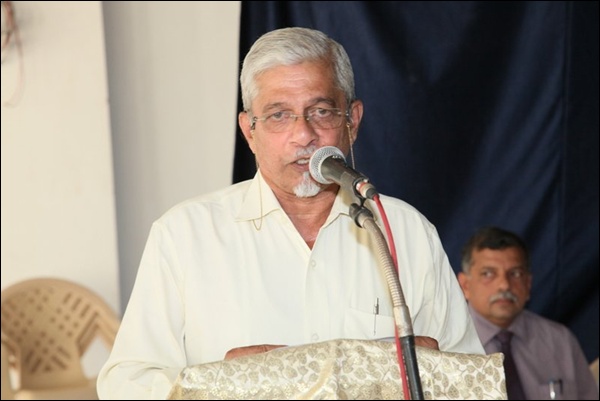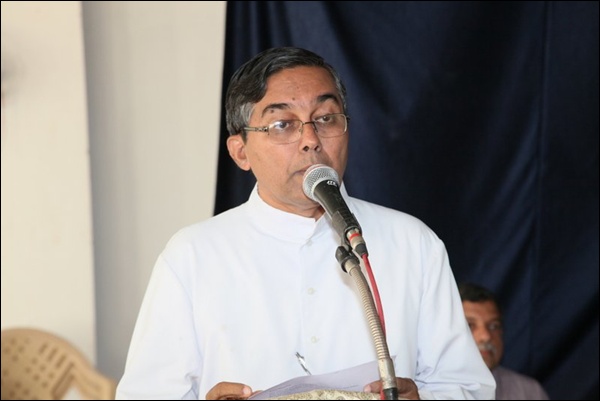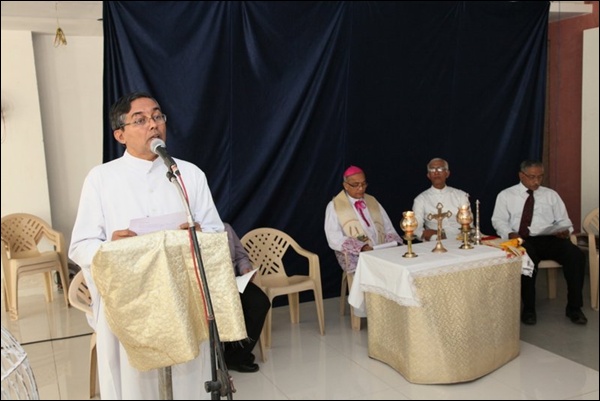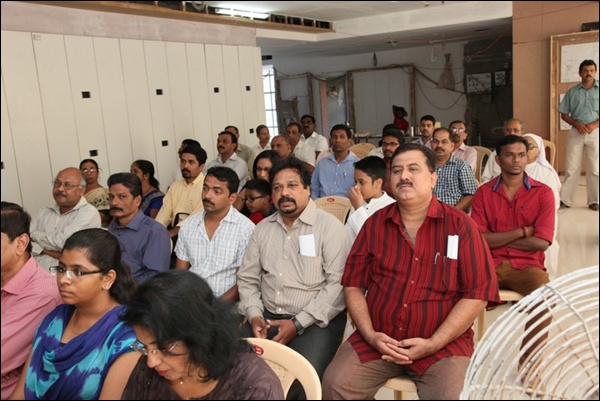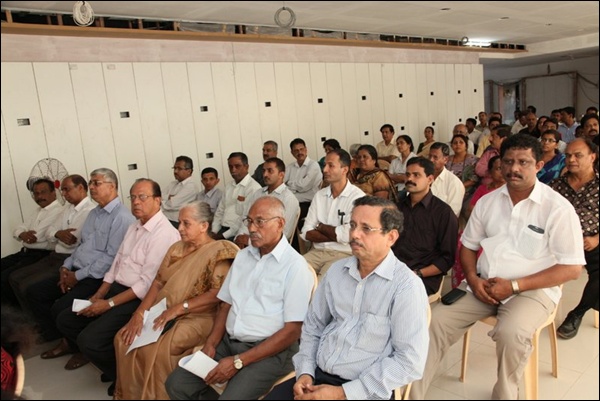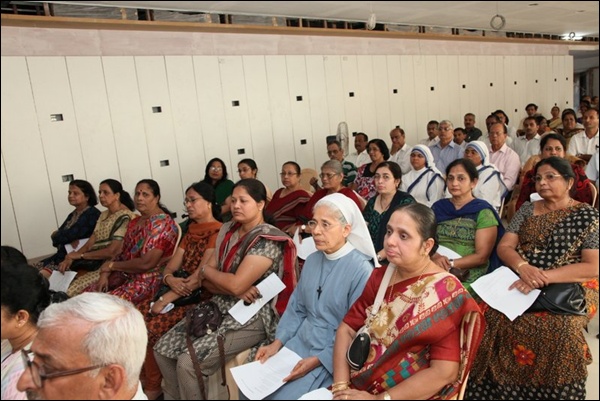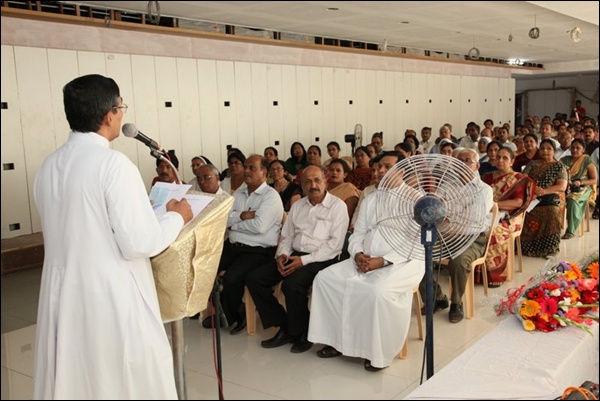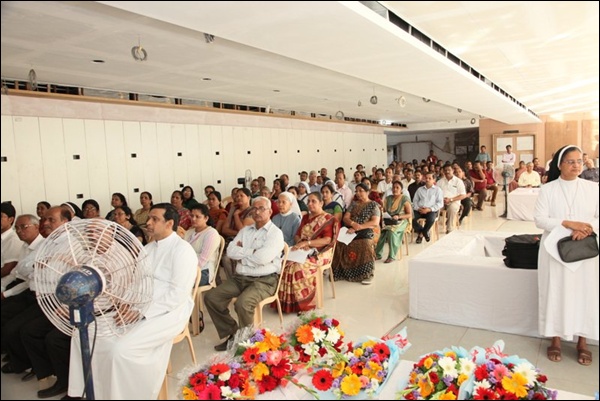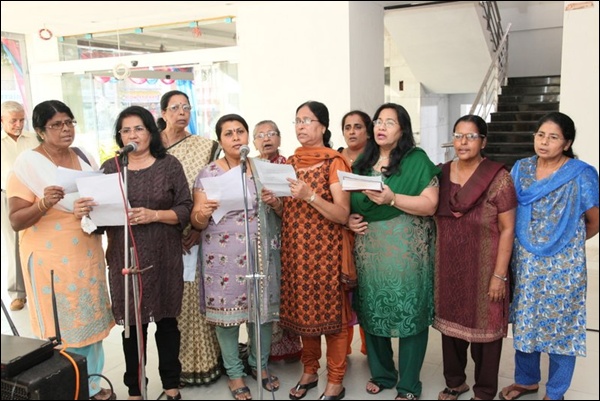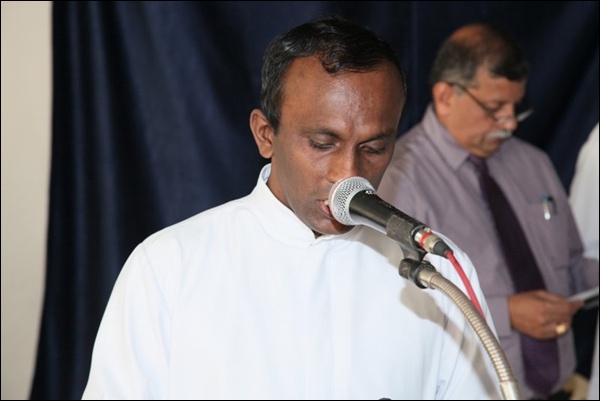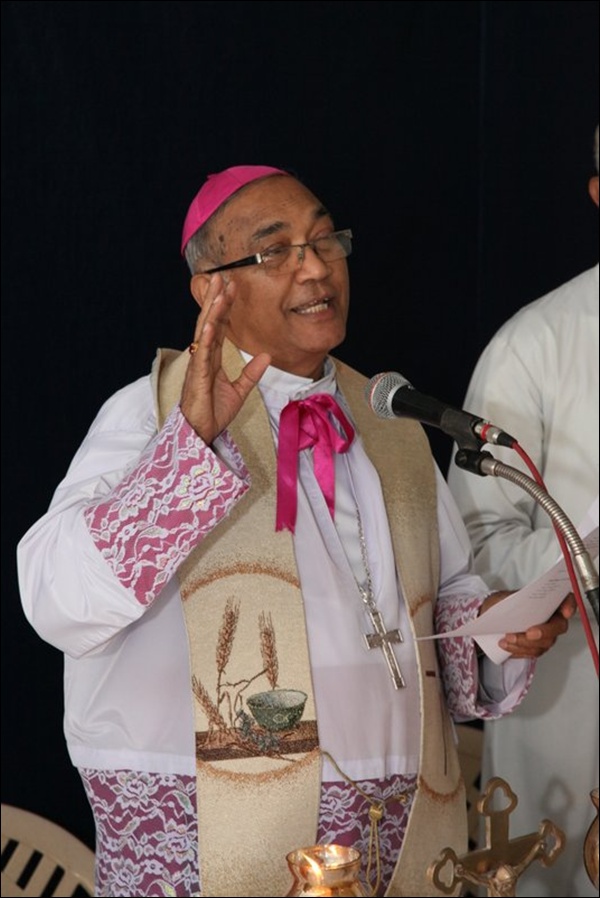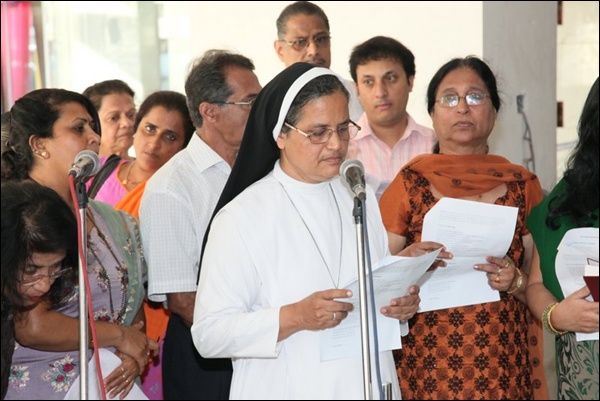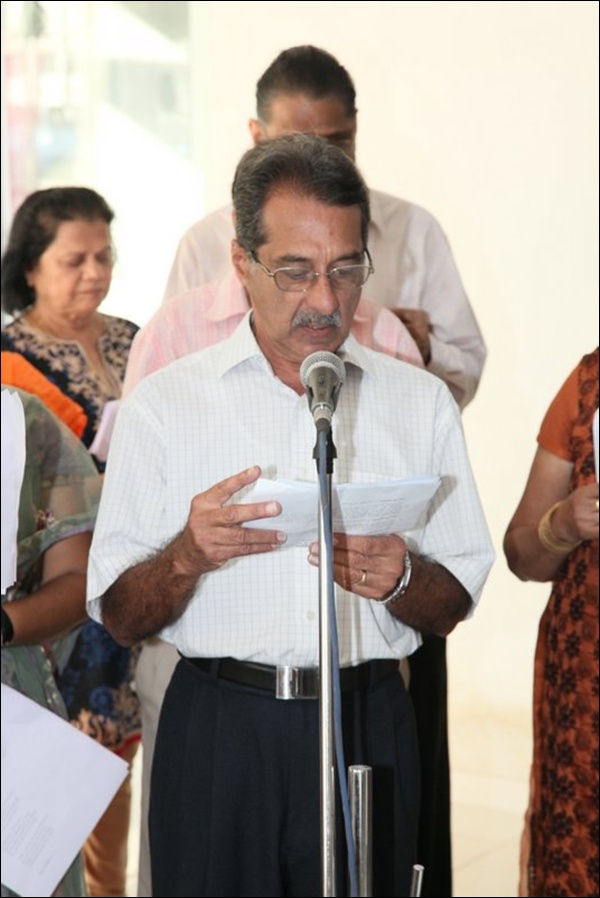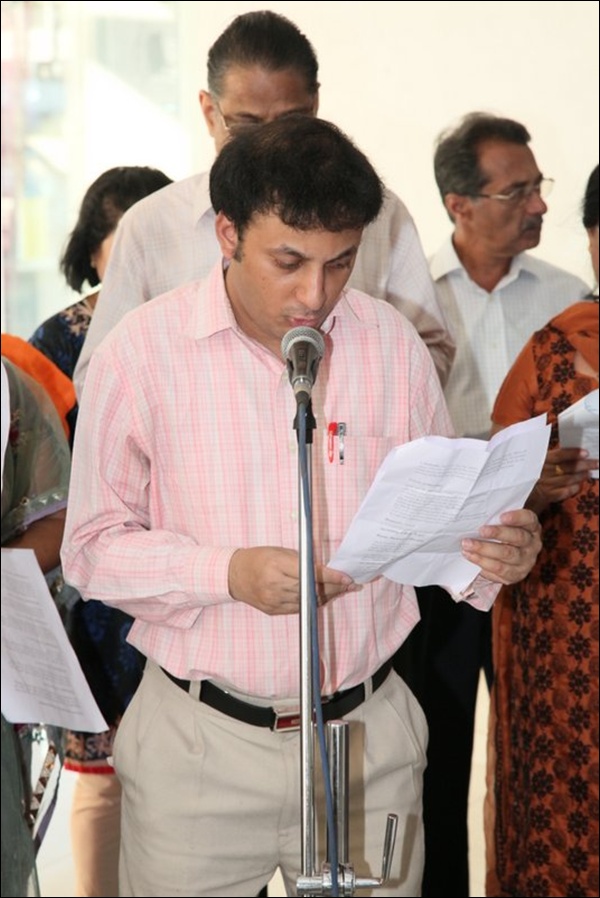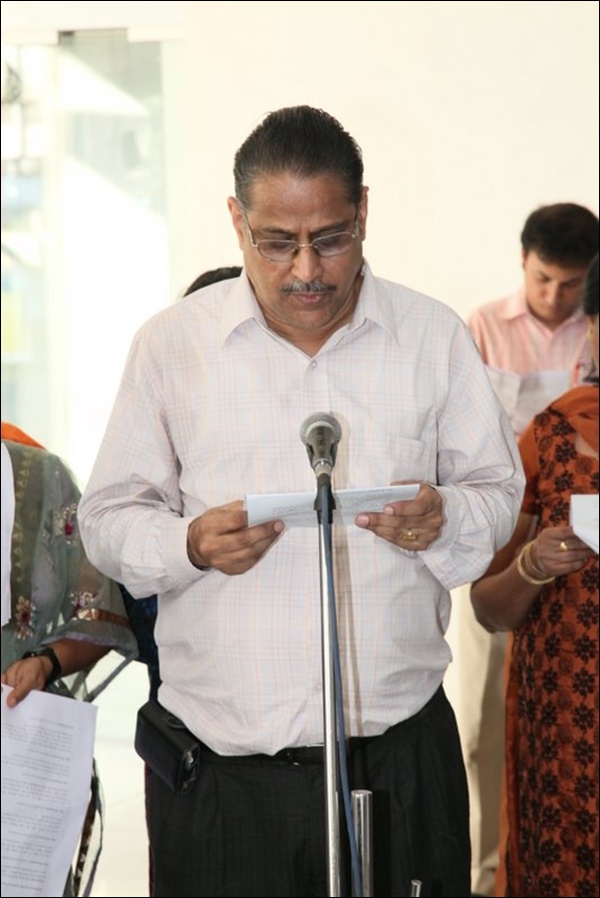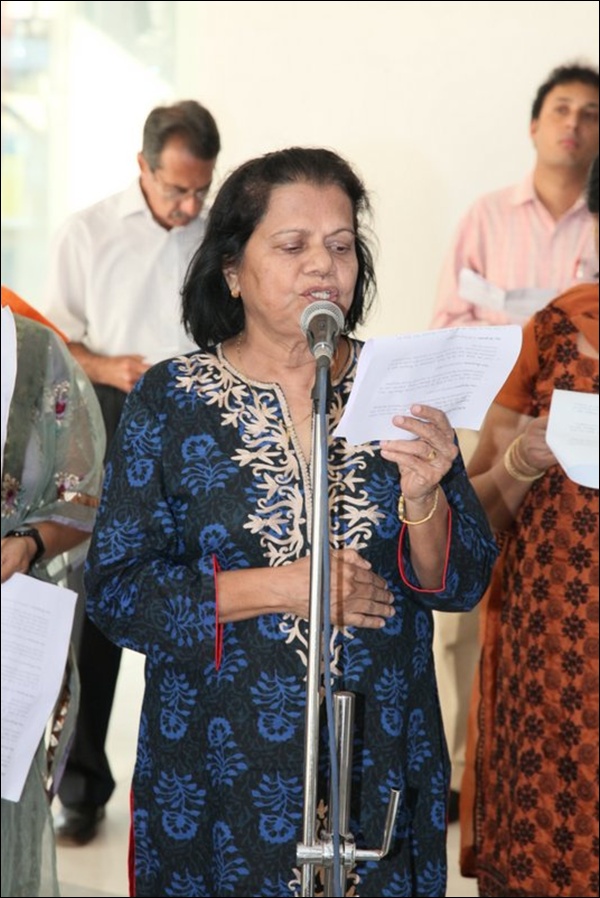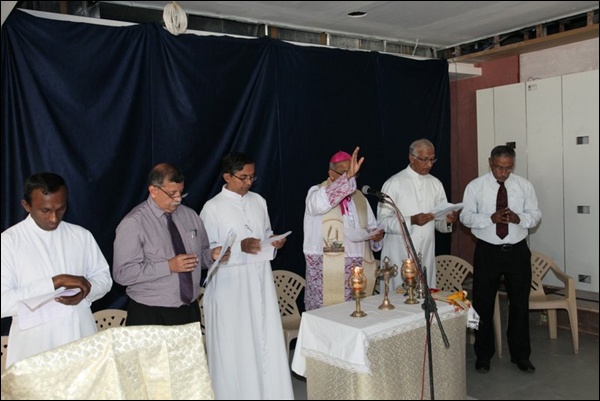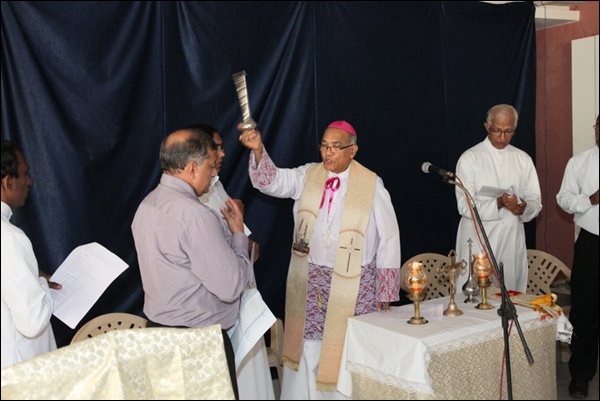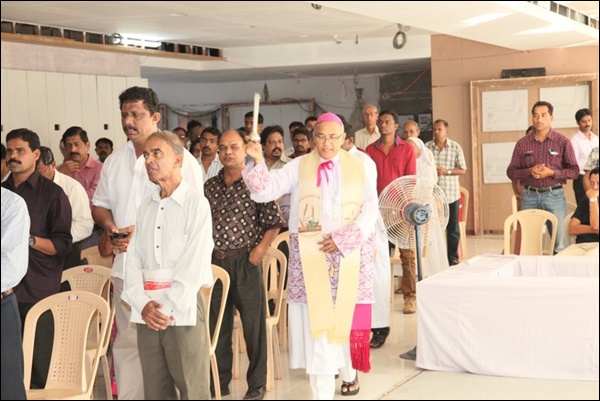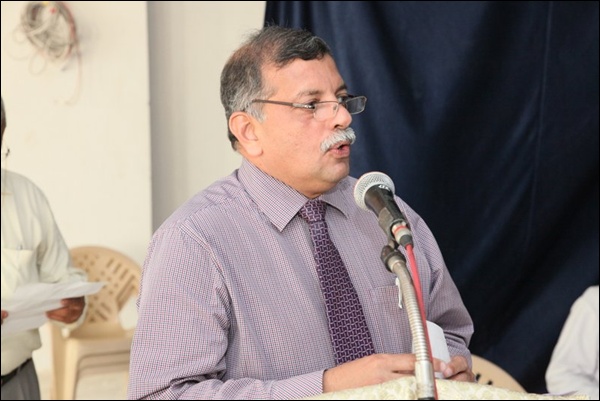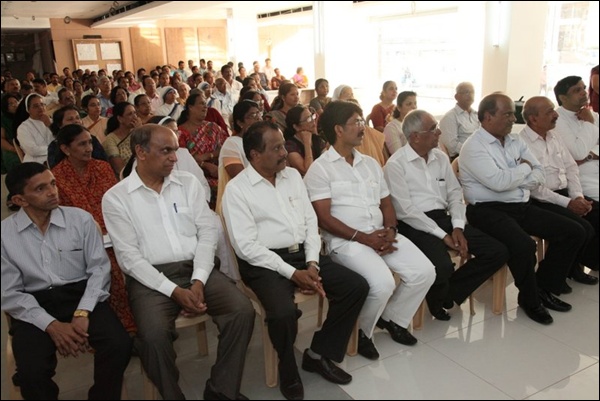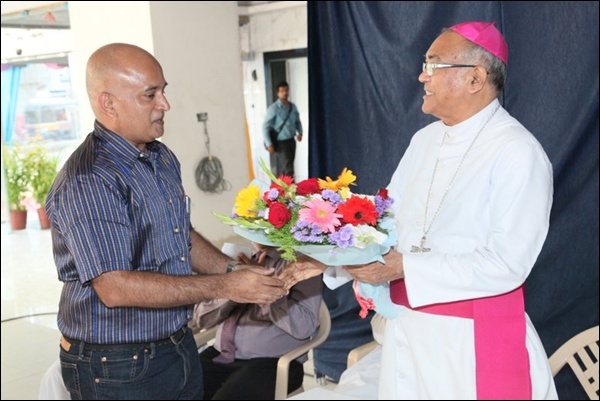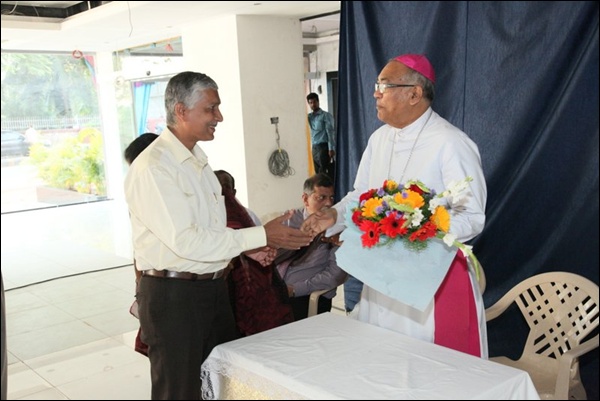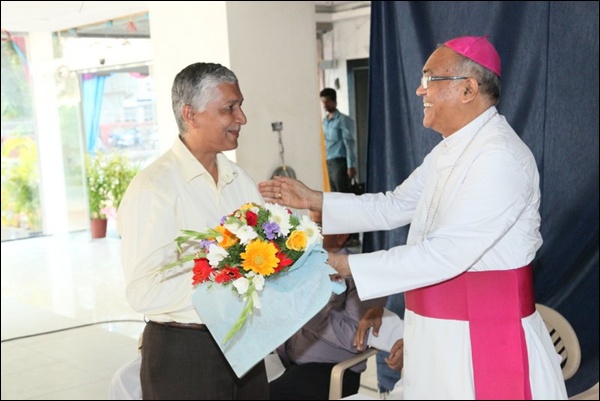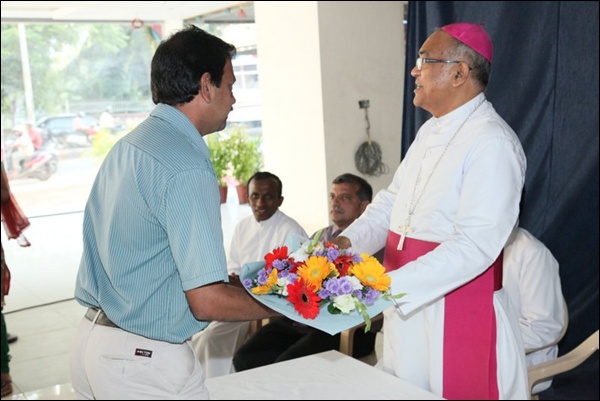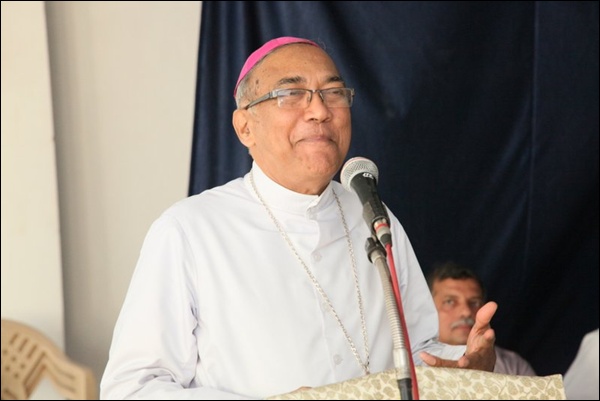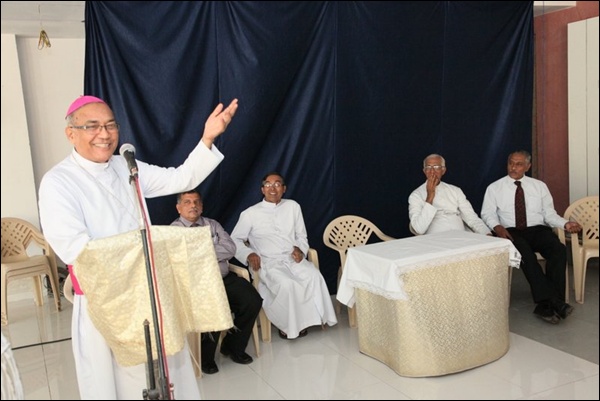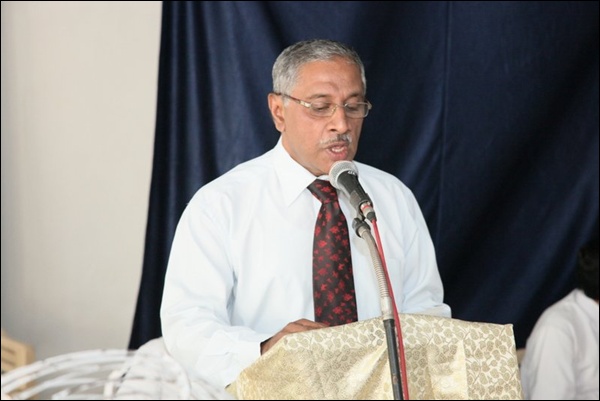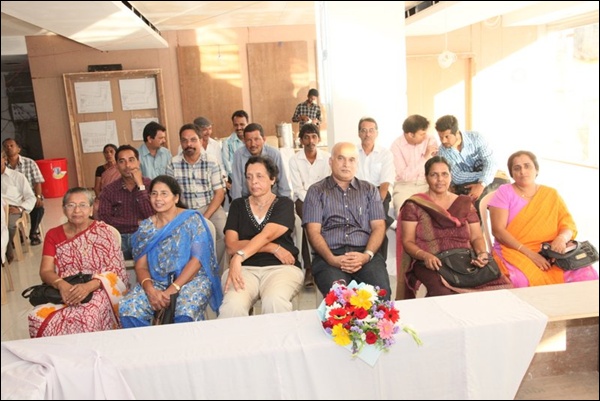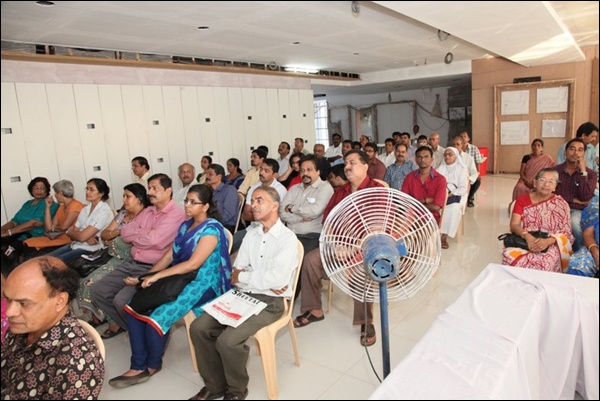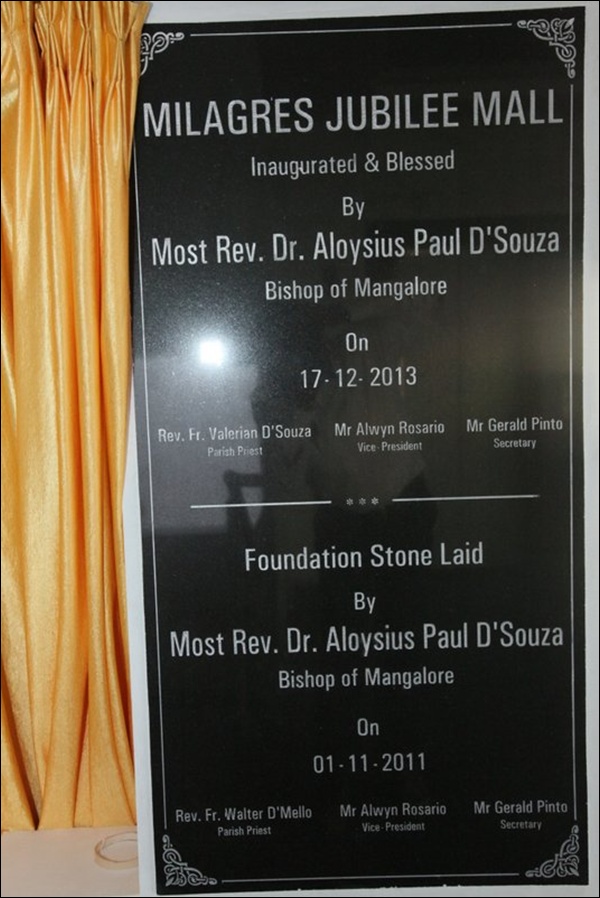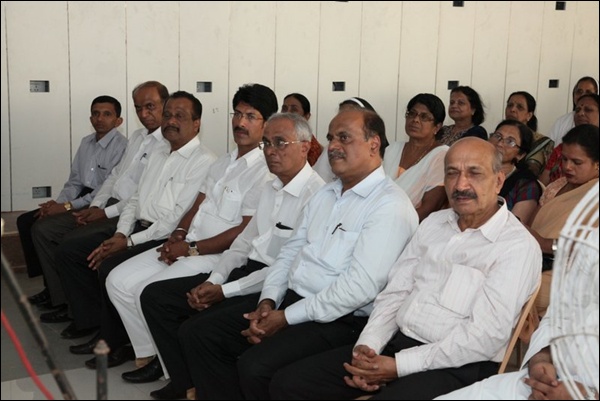 Later Bishop honoured the people who contributed to this project. Mr Eugene Rent, Mr Felix Albuquerque Mr. Paul Mascarenhas, Mr Peter, Mr Ashop Mendonca (Architect) Mr Roy Castelino (Civil Contractor) Mr Ronald (Project superintendant)
Addressing people Bishop Expressed his happiness about this project.

He congratulate the people who bought this idea to built a commercial complex in this place. He said our Lady of Milagres will always will bless the business of this complex. He expressed his gratitude toward pairsh priest and committee who worked behind this project. Later he said Harsha the name is very popular in Mangalore. I too hear many times in my house. We bring our house hold items from harsha. Harsha is famous for the service cost and service. This has to be followed here also. I wish you all the best. With this blessing I wish you get success in this business.
Parish Pastoral council secretary Gerald Pinto proposed the Vote of Thanks.