Dubai: Bunts Throw Ball Dubai to organize Heat Shield Tourney at Sharjah Wanderers on Dec 6
Media Release


Dubai, 6 Nov 2013: Bunts Throw Ball Dubai – UAE will be organizing its biennial Heat Shield throw ball tournament at Wanderers Sports Club, Sharjah, UAE in a splendid manner on December 6 at 8.00am sharp.


Besides, throw ball tourney for men and women, men's volleyball tourney will be held for the first time.


It will be a great fun for all the sports lovers of UAE.


The winners and runners up will be awarded with attractive Heat Shield Trophies.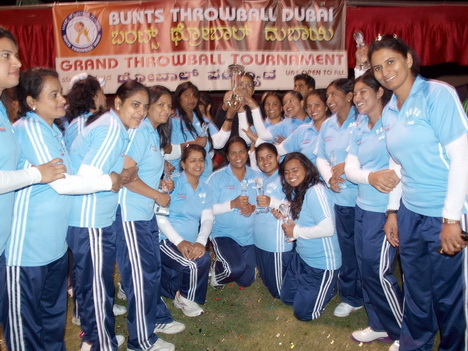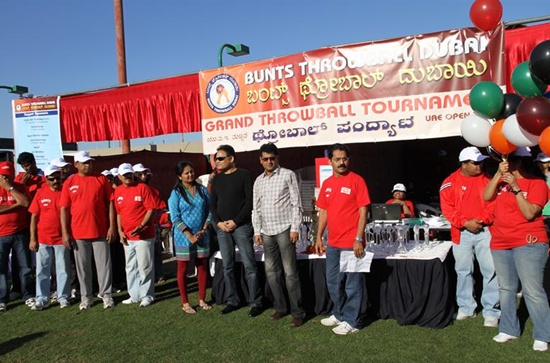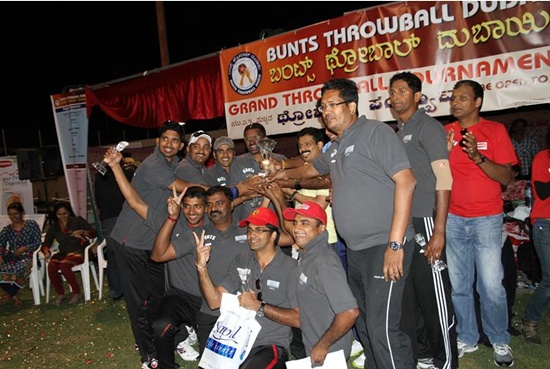 (File Pictures)


The participation for this tournament is restricted to teams/members hailing from Karnataka state only. The discretion of organizing Committee will be final in this regard.


A maximum 10 teams can be registered and it is based on first-come-first- serve basis. The last date for registering the names of teams will be Monday November 25.

For more info Contact:
Ranjith Shety Dubai – 050-1438655
Ravindranath Shetty Dubai – 050-4571163
Raviraj Shetty Dubai – 055-6001015
Sarvotham Shetty Abu Dhabi – 050-6125464
Satish Shetty – ALICO Dubai – 050-6509347
Uday Shetty Dubai – 050-5348332
Vasu Shetty Dubai – 050-6259391
Vinod Shetty Dubai– 056-1138281