M'lore: Japanese couple plans to open Japanese eatery in city
Mangalore, 01 Jul 2013 (TOI): A Japanese eatery in the coastal town can be a reality with a Japanese couple, living in the coastal town on a business visa, firming up their plans to give a taste of Japan to the people of Kudla.
The couple from Tokyo, Fumiko and Masahiro Monoi, arrived here October 2012 along with their daughter Yuki. "We wanted to give our daughter the best of education and we wanted a city with a good environment. When we talked to a fellow Japanese Sam Mathsmoto, who has traveled widely, he gave us the Mangalore reference. Though it is not listed in the Japanese guide that we have, we took a chance to come here and the city has not disappointed us," said the couple.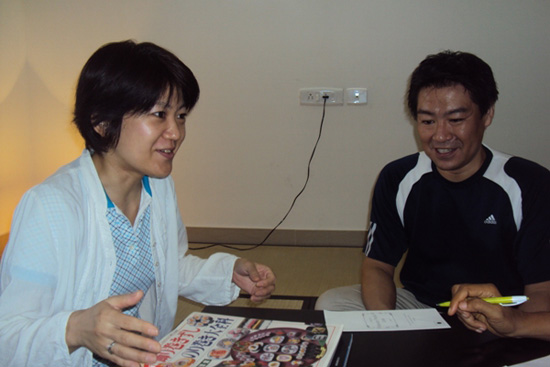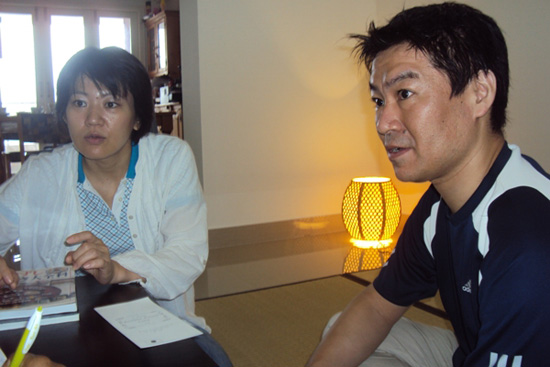 Fumiko, a calligraphist, is better in conveying their thoughts. The couple started learning English during their stay here. In Japan, English is learnt for the sake of examination. Afterwards it is forgotten. "We were surprised to know the number of languages that people in the region and the country speak," said Masahiro, who is a chef, adding that in Japan there is only one language that is Japanese.
What's in the menu
For starters it will be Miso soup, Teishoku (plate meals) and Dora (Doryaki) cakes with their signature Japcul style imprinted ion it. Dorayaki consists of two small pancake-like patties wrapped around a filling of sweet red bean (Rajma) paste. The Dora cakes may be a hit with the kids since their favorite cartoon character Cat Robot Doreamon eats these cakes with relish. A typical Teishoku includes rice, miso soup, a main dish, a side dish and pickled vegetables.
Masahiro also prepares Miso, which is a traditional Japanese seasoning produced by fermenting rice, soybeans with salt and the fungus. "It tastes like pickle. Since importing it is costly, I prepare it and send it to clientele in India," he added.
While Fumiko loves dosa and relishes chicken biriyani, Masahiro has taken liking to appam and butter chicken masala. We too have a spicy sprinkling shichimi, which is seven flavor chili pepper. The couple will return to Japan in September and come back after renewing their visa.
The couple like Mangaloreans for their warm attitude, which is sorely missing among the Japanese, says the couple. When we were kids Japanese were warm and smiling. Now they have become indifferent, Fumiko rues.