Mangalore: Ordination of 25 Deacons at St Joseph's Seminary
By Johnson Sequeira

Pics by Nelson Dheeraj Pais

Bellevision Media Network


Mangalore, 14 Jun 2013: "Go into the entire world and proclaim the Good News to the whole creation."(Mk 16: 15). Responding to the call of God, the 25 young men were ordained deacons on 13th June 2013 at St Joseph's Seminary, Jeppu, Mangalore.
Among the 25 deacons, 5 belong to the diocese of Mangalore, 5 to Calicut, 2 to Udupi, 2 to Gulbarga, 4 to the Congregation of SCJ, 2 to OCD and one each to the dioceses of Kannur, Raigarh, Gumla, Shimoga and Simdega.
Most Rev. Dr Varghese Chakkalakal, Bishop of Calicut, presided over the Holy Eucharist and ordained the ordinandi as deacons. Rev. Fr Joseph Martis, the Rector of the Seminary, called out the names of the ordinandi to be ordained by the Bishop as Deacons.
In His Homily, His Excellency spell out the role of a deacon in the Church. He called all the ordinandi to serve Jesus Christ, who was known among his disciples as the one who served others.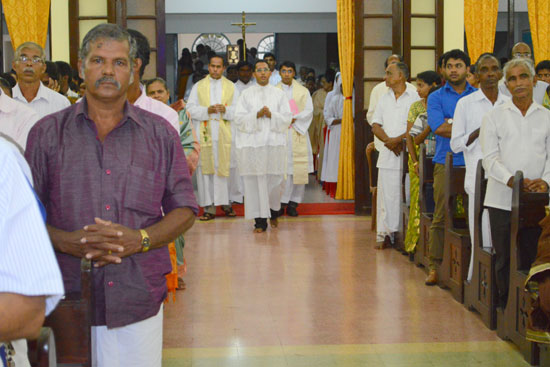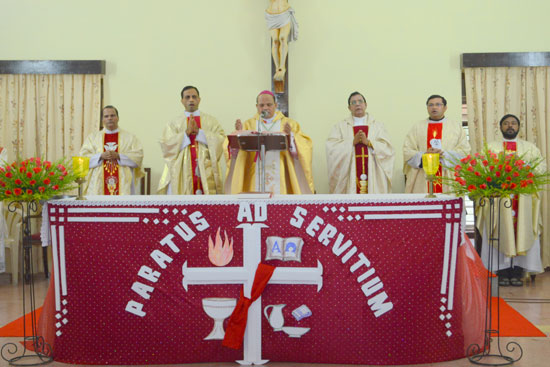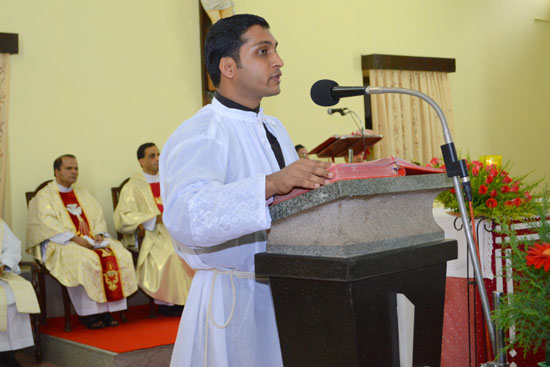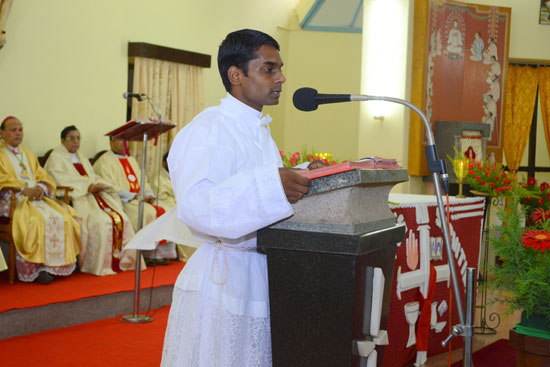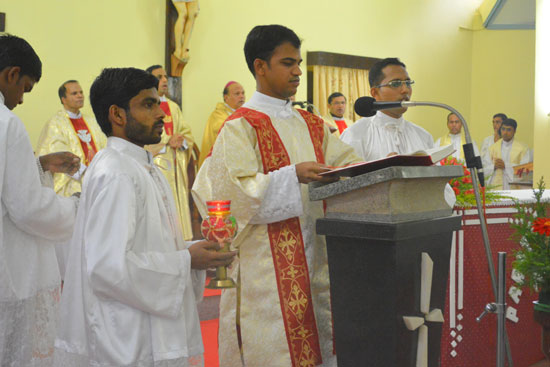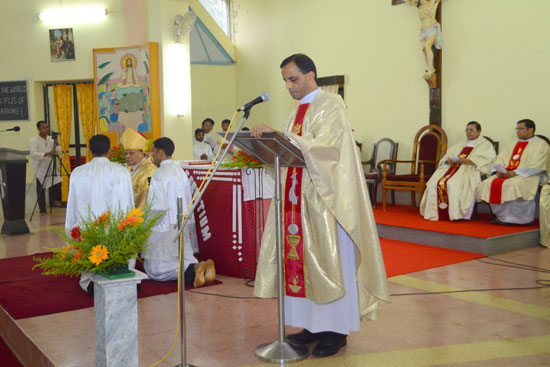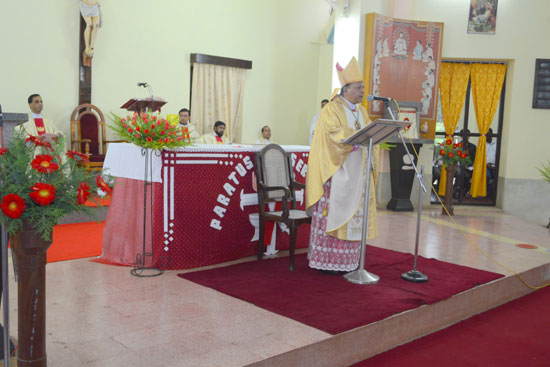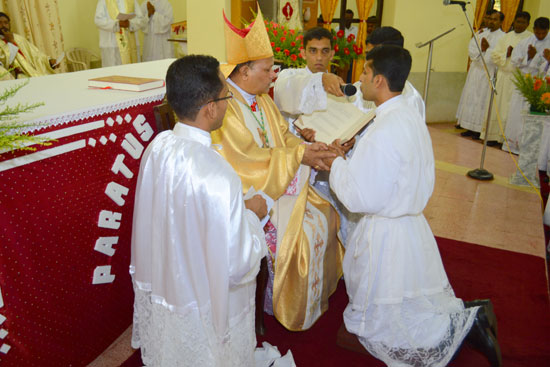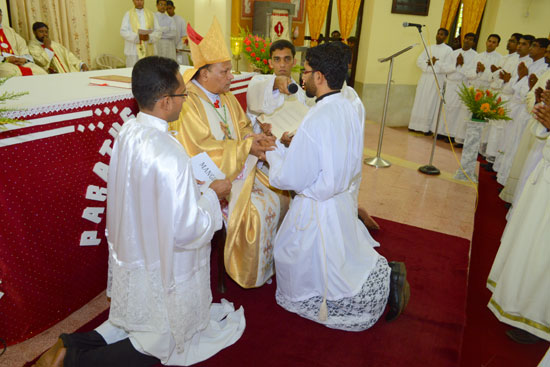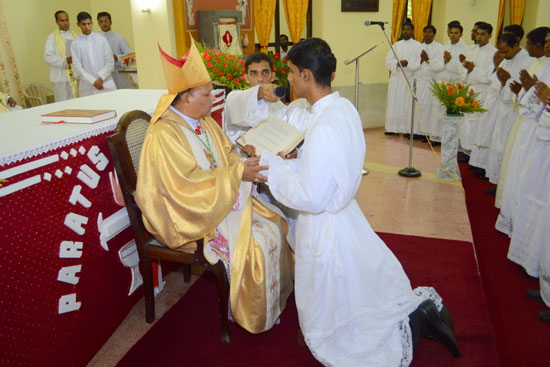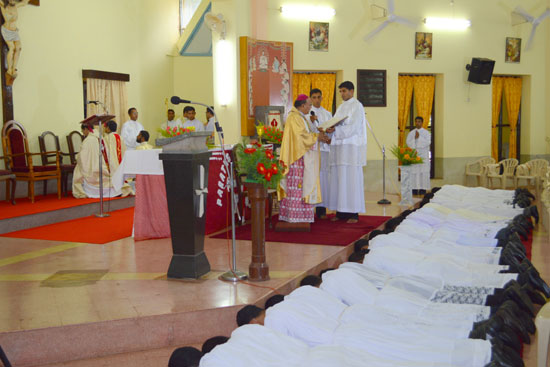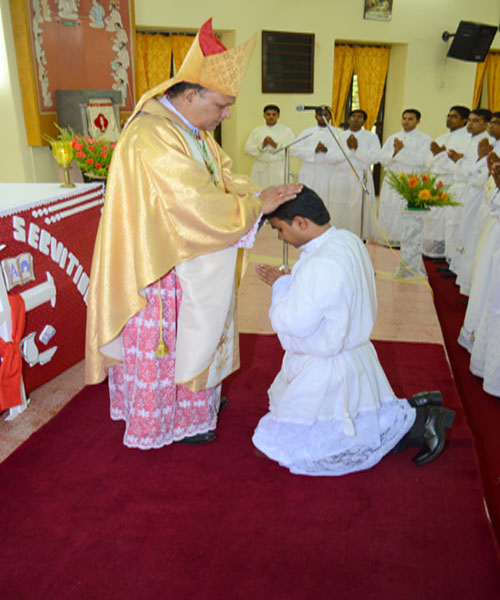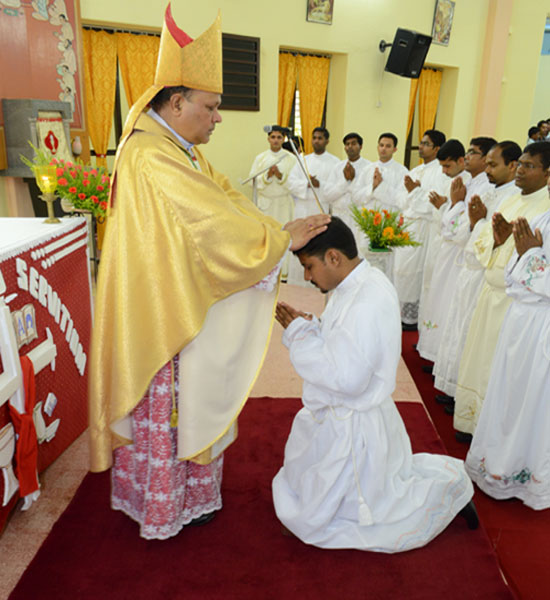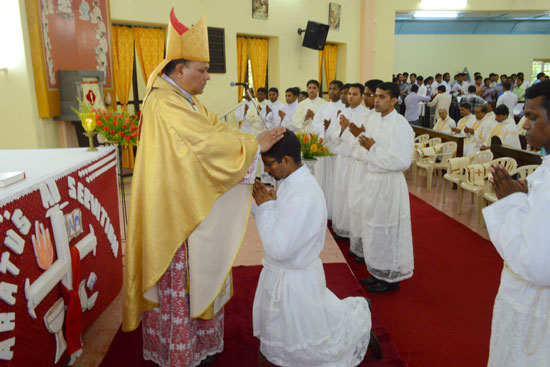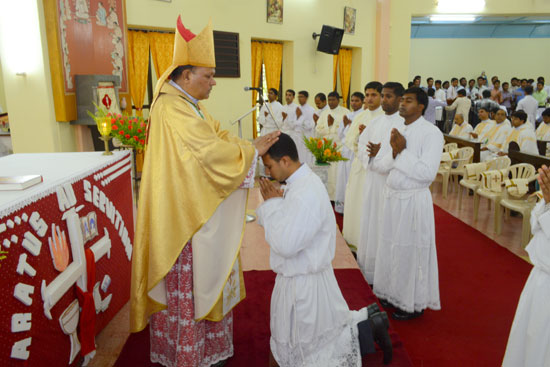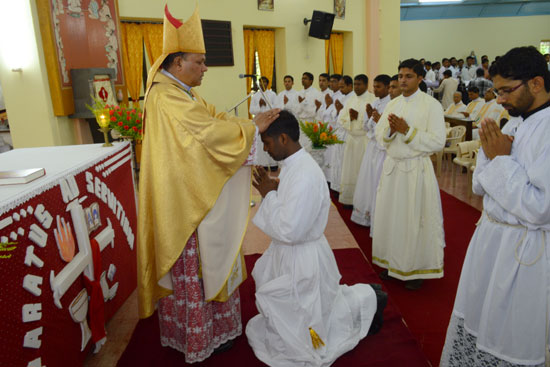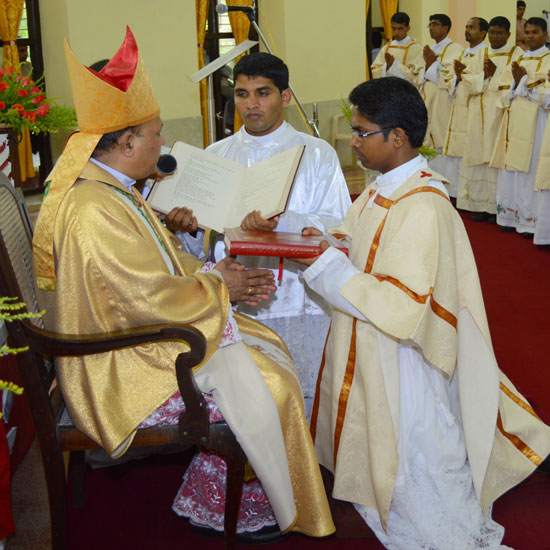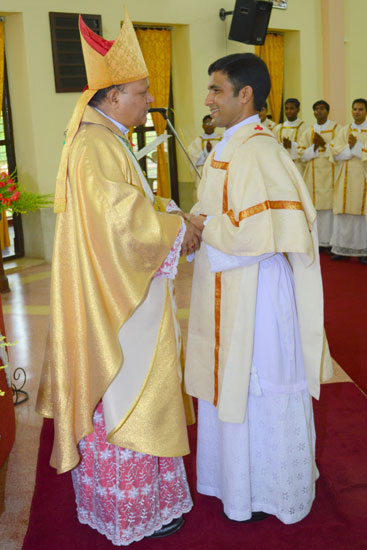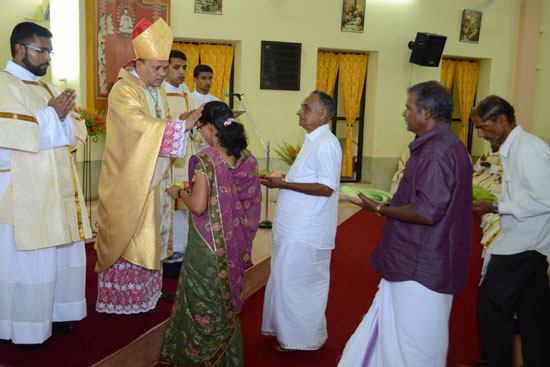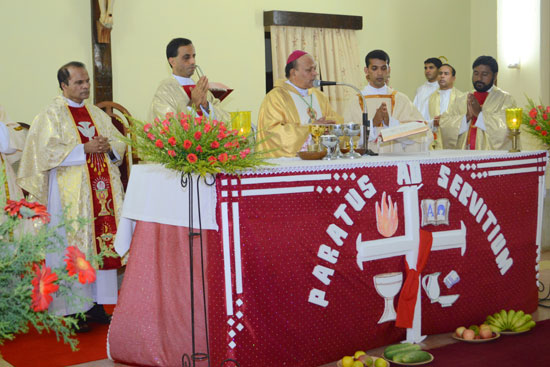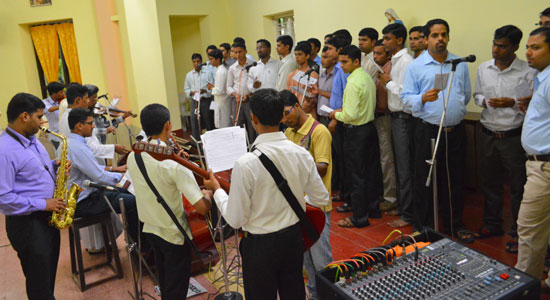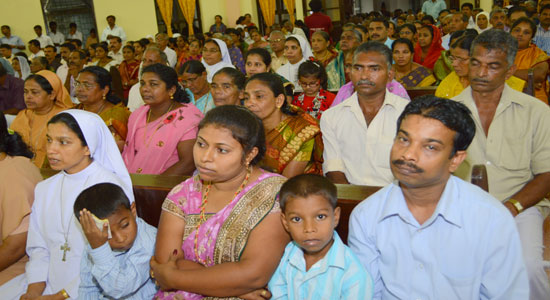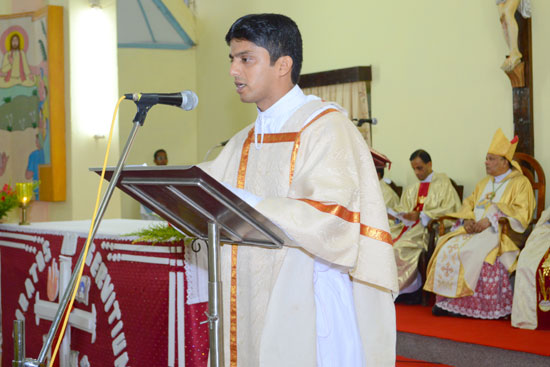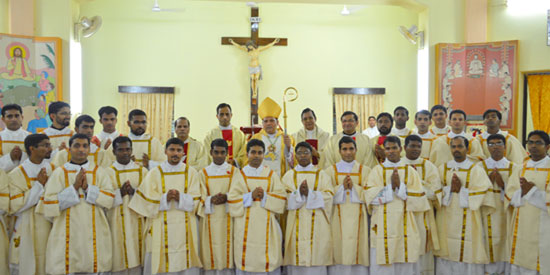 The Holy Eucharist was followed by the felicitation to the newly ordained Deacons. Priests, Religious Sisters, Seminarians, Parents, Friends and Relatives of the deacons witnessed the celebration with their presence. The beauty of the Eucharistic celebration was enhanced by the Cecilian Choir and prayerful Liturgy.
The participants experienced the presence of Divine love and grace in the celebration.
Newly ordained Deacons are:
1. Dn. Crasta Ashok Rayan (Mangalore)
2. Dn. Gonsalves Peter (Mangalore)
3. Dn. Lobo Anil Avil (Mangalore)
4. Dn. Lobo Jason Joseph (Mangalore)
5. Dn. Monis Jason Vijay (Mangalore)
6. Dn. Arukulassery Paul (Calicut)
7. Dn. Lal Philip (Calicut)
8. Dn. Sajeev Varghese (Calicut)
9. Dn. Majo Jose (Calicut)
10. Dn.Veliath Parambil Vimal Francis (Calicut)
11. Dn. Aranha Rollwin Joy (Udupi)
12. Dn. D'Mello Jerald Sandeep (Udupi)
13. Dn. Perira Vincent Prakash (Gulbarga)
14. Dn. David (Gulbarga)
15. Dn. Minj Binay (Raigarh)
16. Dn. Thithio Alois (Gumla)
17. Dn. Dung dung Ranjit( Simdega)
18. Dn. Puthuchirakuzhiyil Rijesh Louis (Kannur)
19. Dn. D'Cunha Stany ( Shimoga)
20. Dn. Antony Swamy George SCJ
21. Dn. Kaviyil Rojo Thomas SCJ
22. Dn. Kuttappasseril Antony Yesudas SCJ
23. Dn. Mariadas Jesu Raj SCJ
24. Dn. Pais Robert Rayan OCD
25. Dn. Saldanha Richard Francis OCD