Moodubelle: Confraternity Sunday observed with grand Eucharistic Procession
By Eugene DSouza, Moodubelle

Bellevision Media Network


Moodubelle, 30 Dec 2012: In preparation for the forthcoming Annual Parish Feast that will be celebrated on Wednesday, January 2, 2013, Confraternity Sunday was observed on December 30, 2012 with grand Eucharistic Procession and blessing of the Sacrament following the end of the procession.

A large number of parishioners attended the services on the Confraternity Sunday. As there was no Sunday Mass in the morning, most of the parishioners thronged the church by 3.30 pm for the solemn Mass. Rev. Fr. Anil Castelino, hailing from Attur-Karkala and presently doing research for the Ph.D. degree in Chemistry at Mangalore University was the chief celebrant of the Mass along with the Rev. Fr. Joswey Fernandes, Fr. Paul Sequeira, Fr. Lancy Saldanha, Fr. Baptist Menonca and Fr. Charles Menezes.

This Sunday being the Feast of the Holy Family, Fr. Anil Castelino in his homily related the importance of the family in relation to the observance of the' Year of Faith' that is being observed from October 11, 2012 to the Feast of Christ the King, November 24, 2013. Fr. Anil emphasized the fact that the faith that was passed on to this generation from the earlier generations and the prayers that they had taught should be preserved and passed on to the next generation. He highlighted the significance of the evening family prayers and the custom of receiving and giving blessings by the youngsters and elders respectively.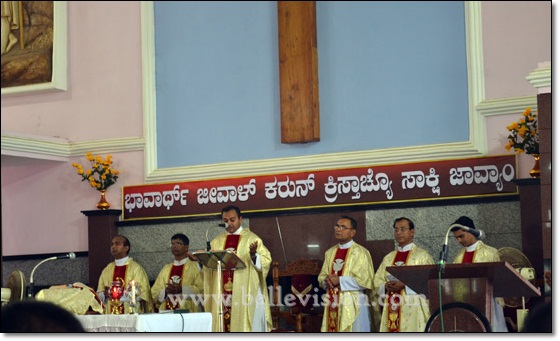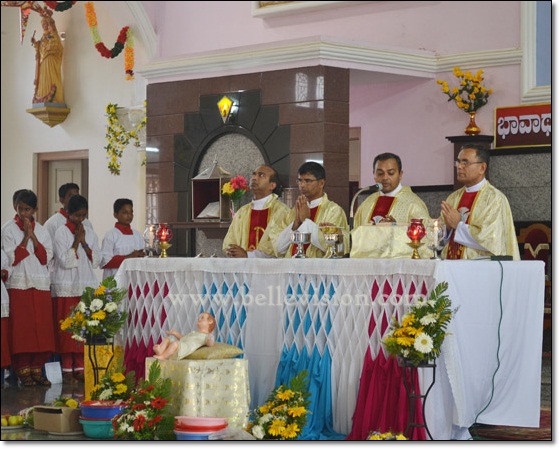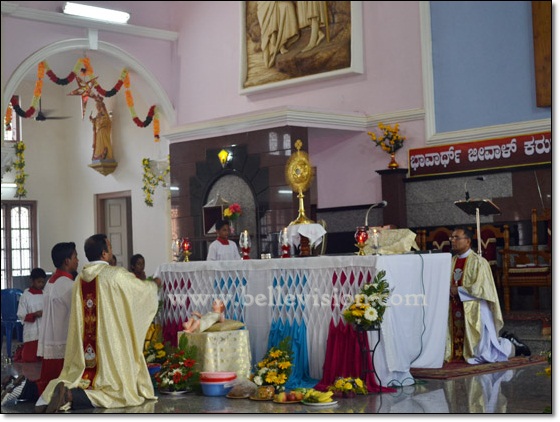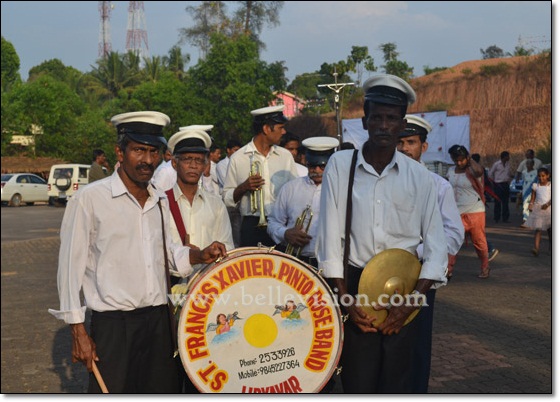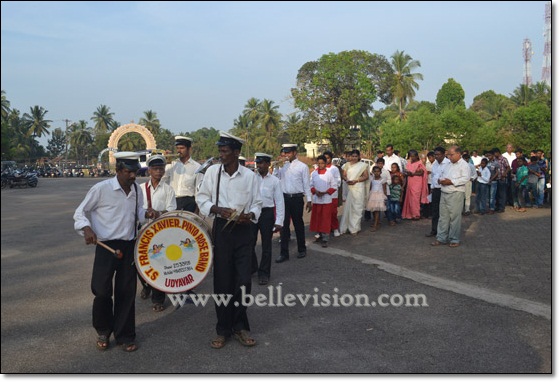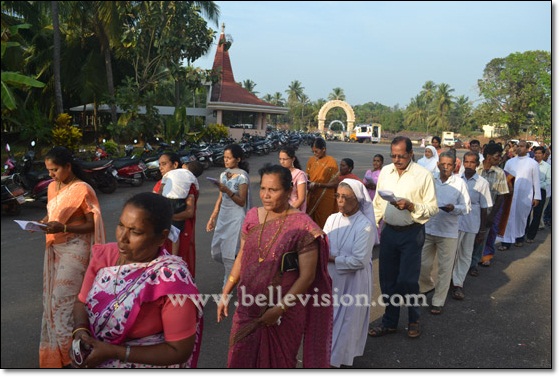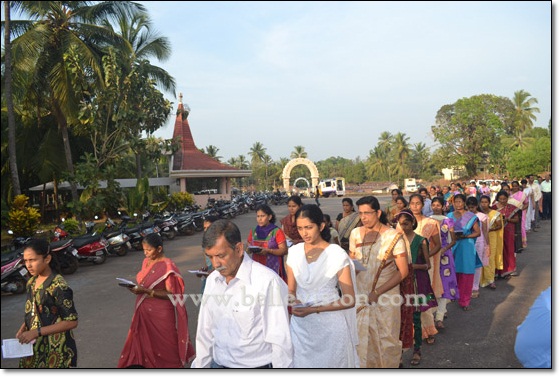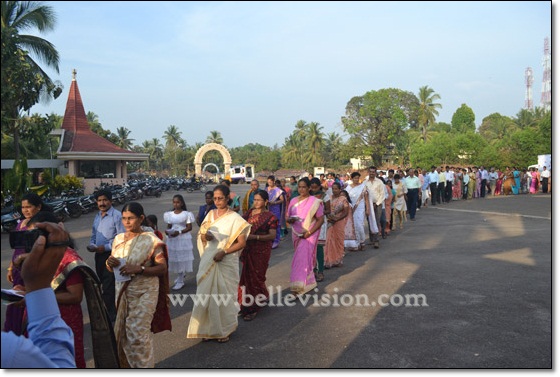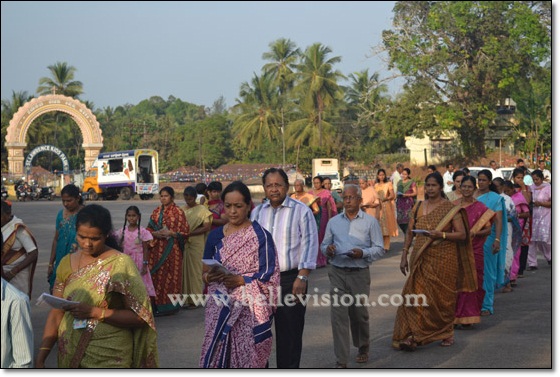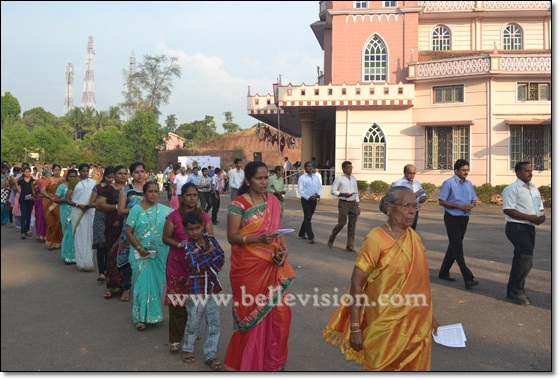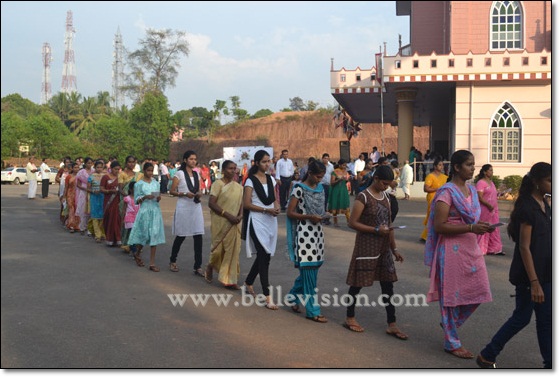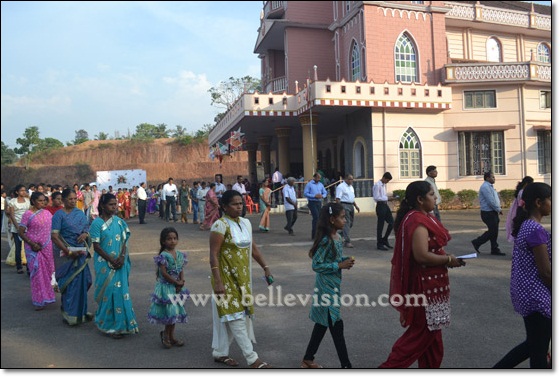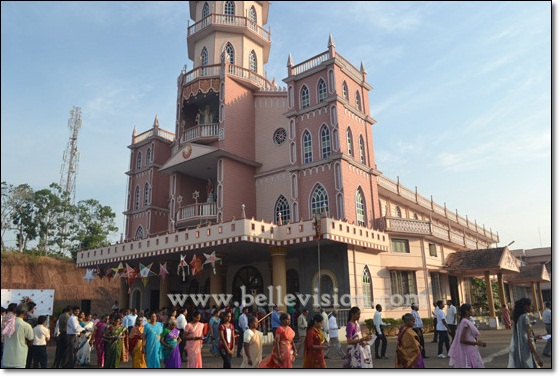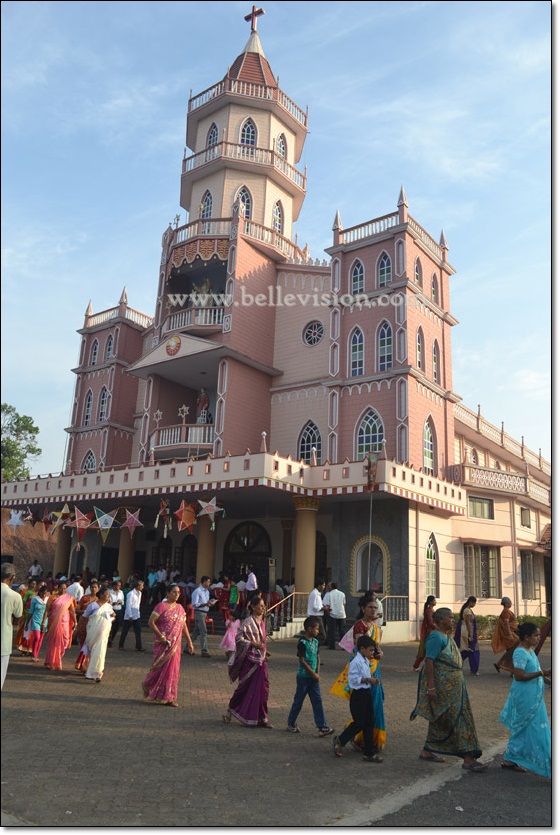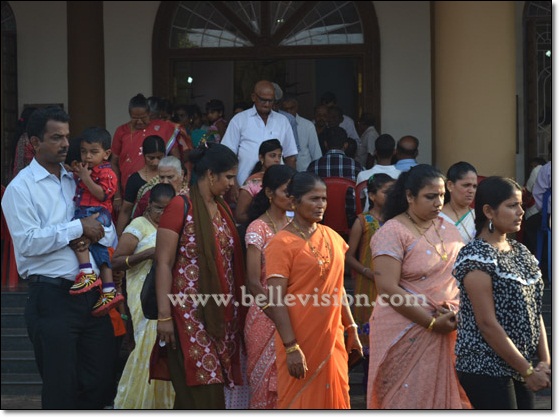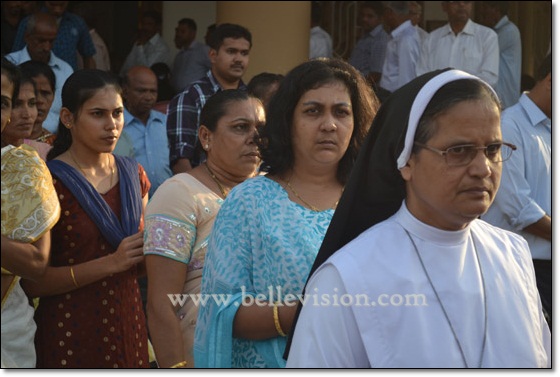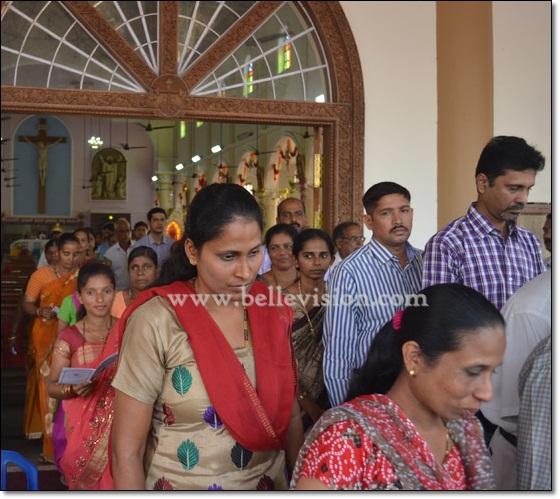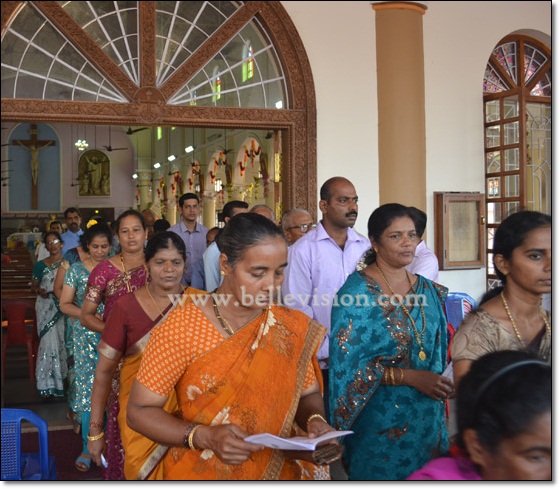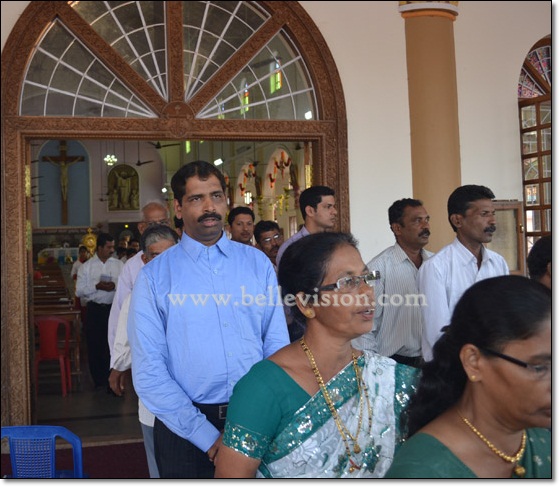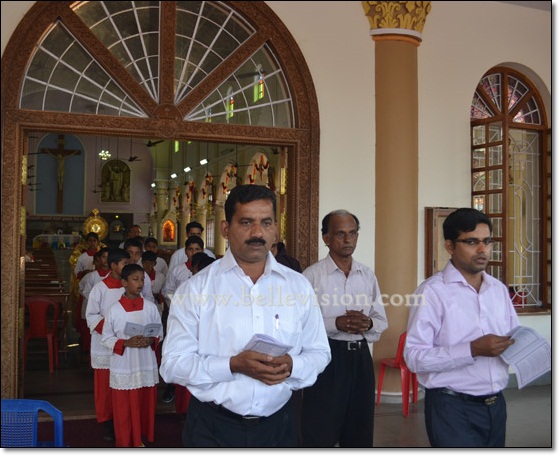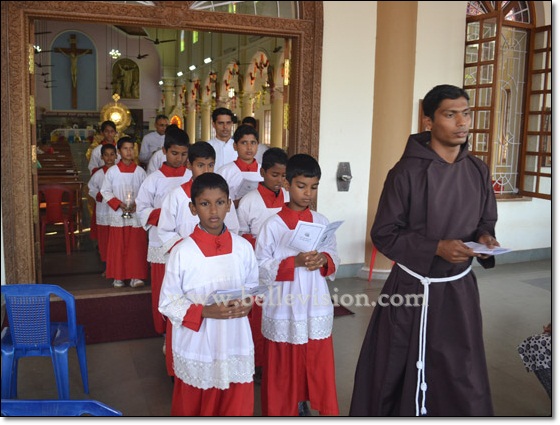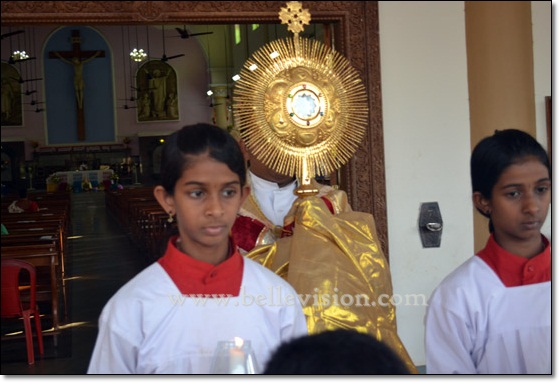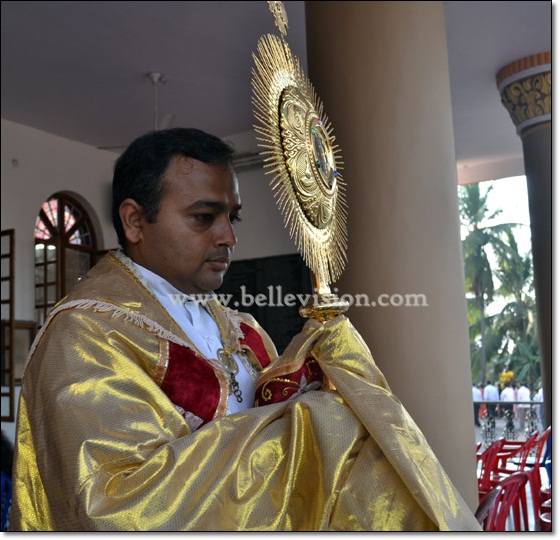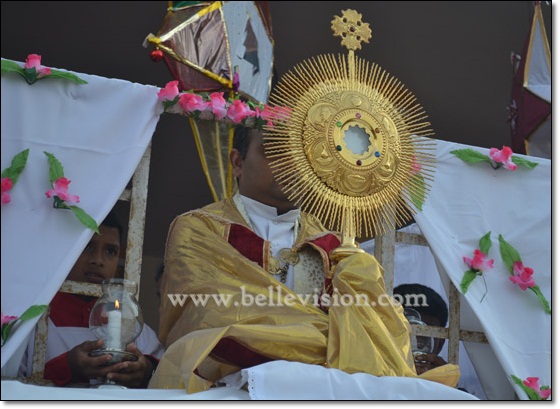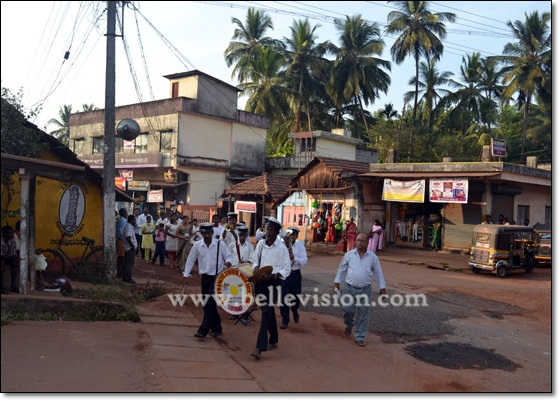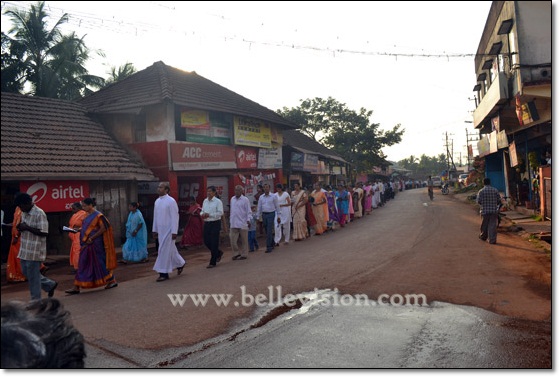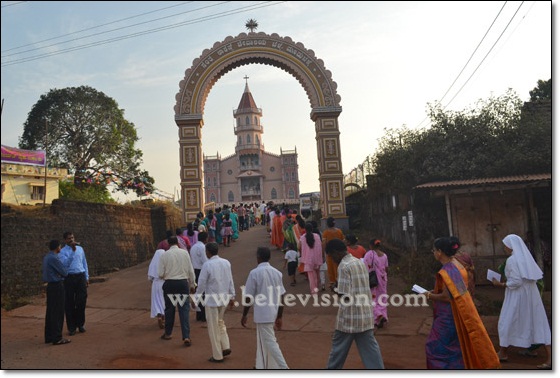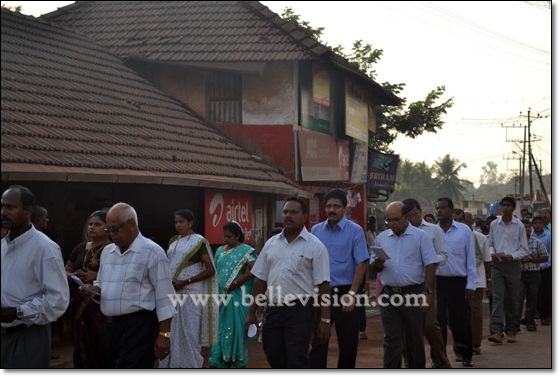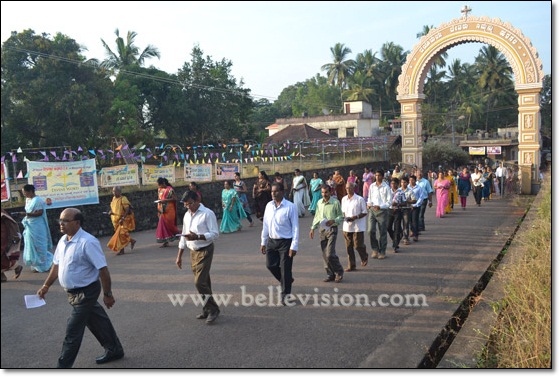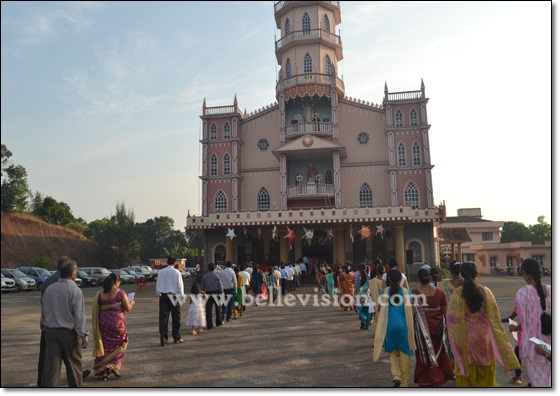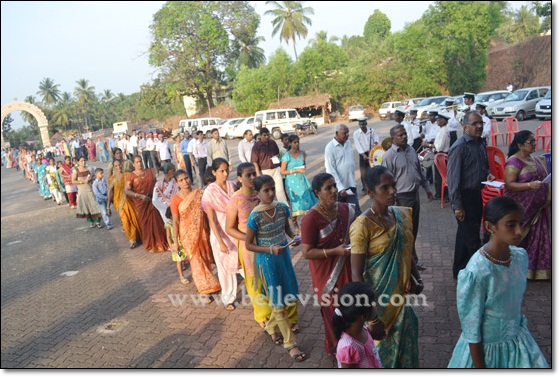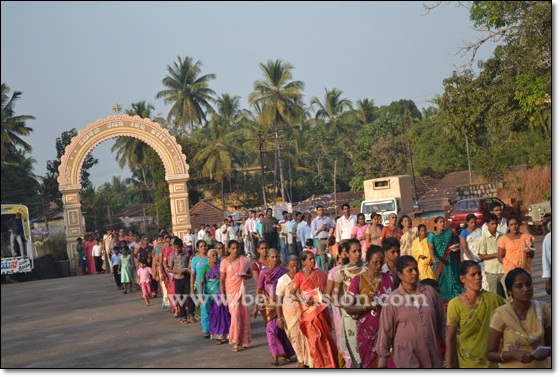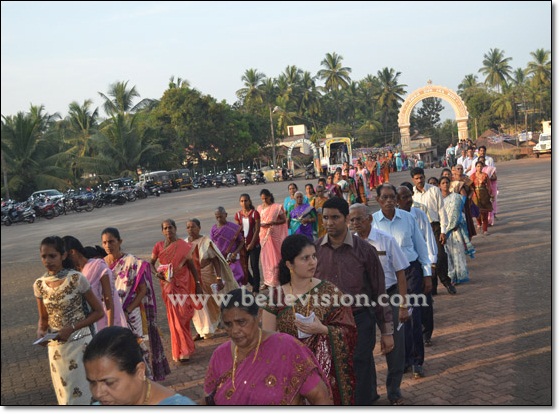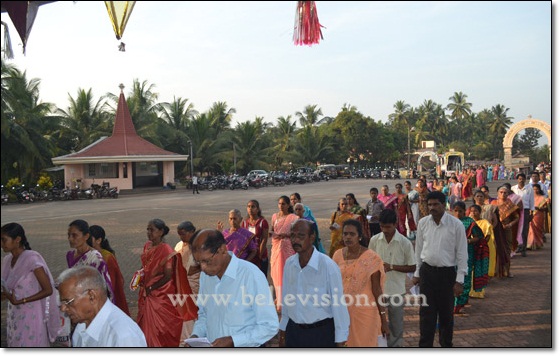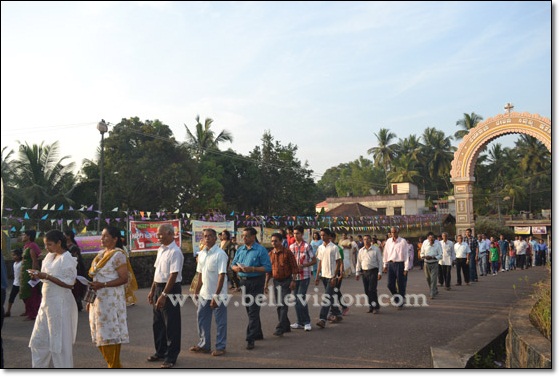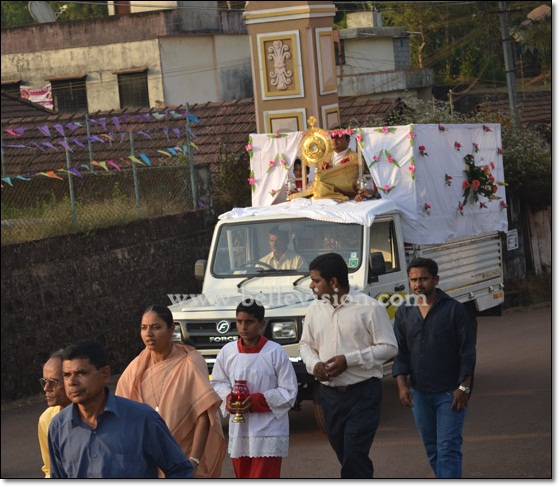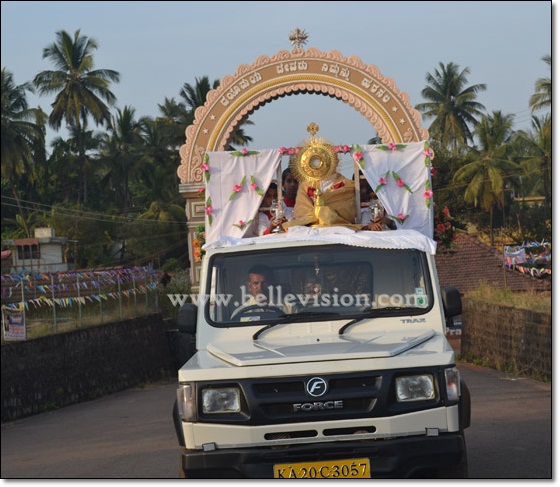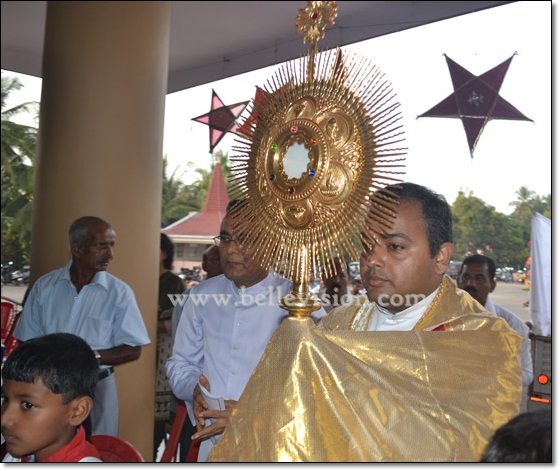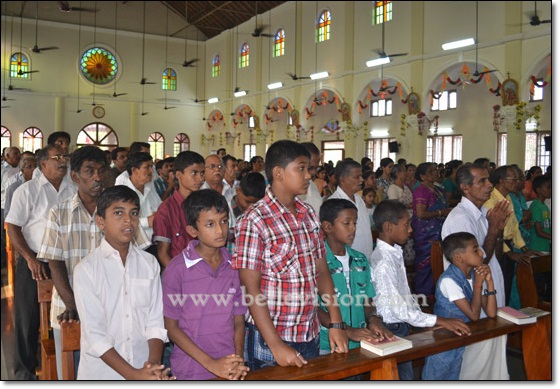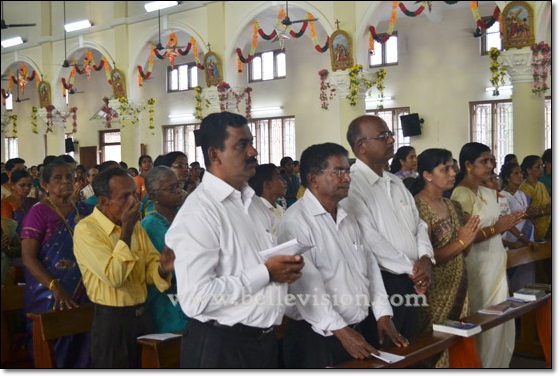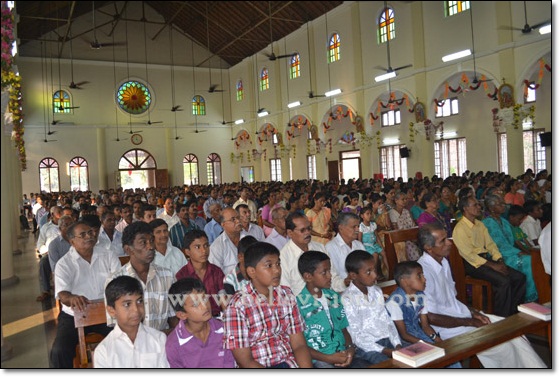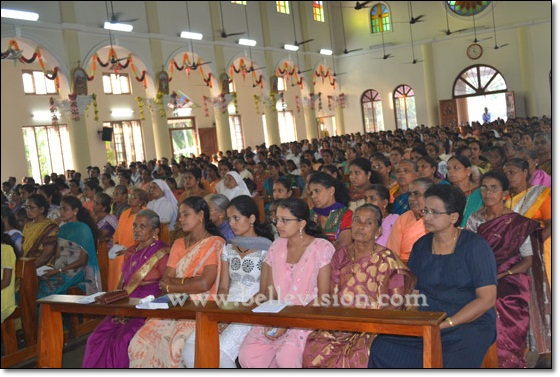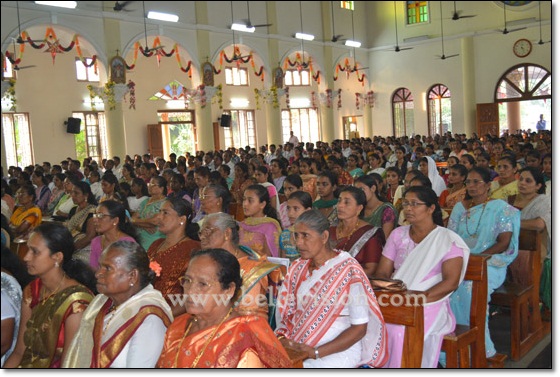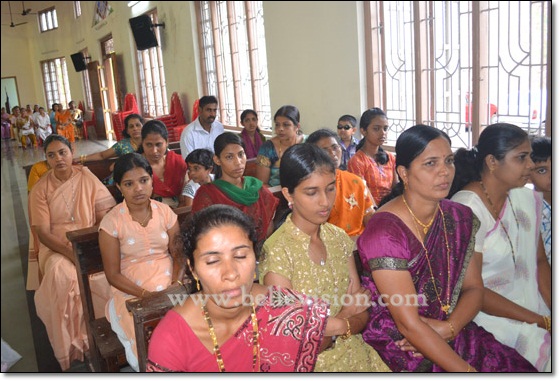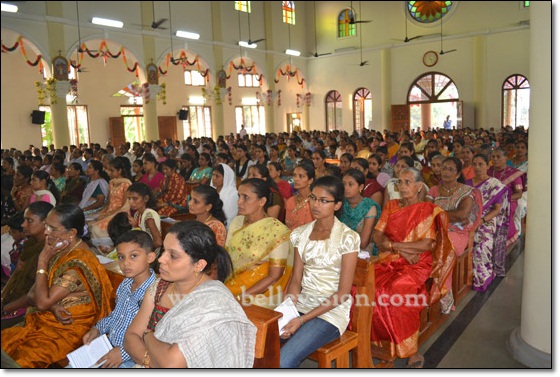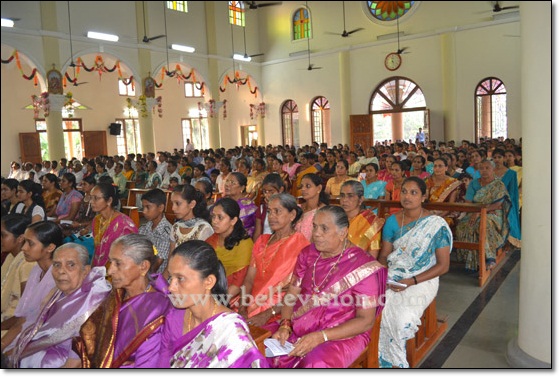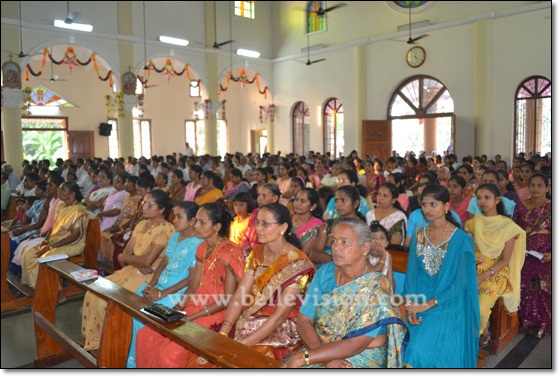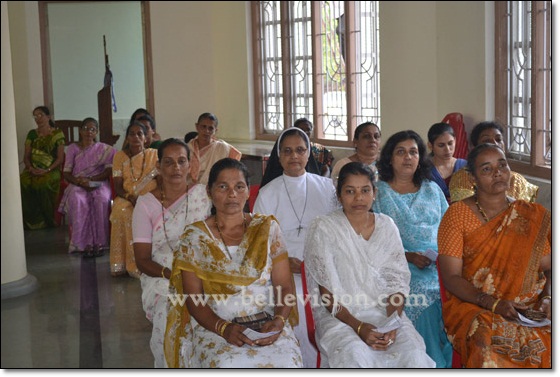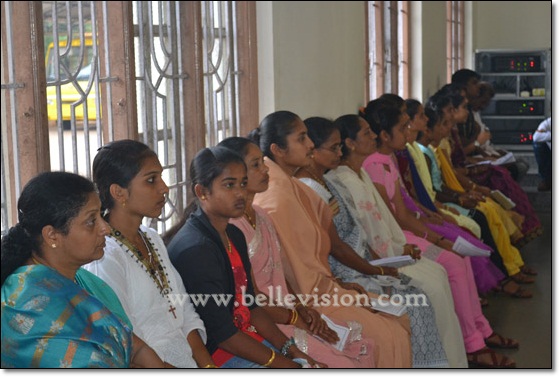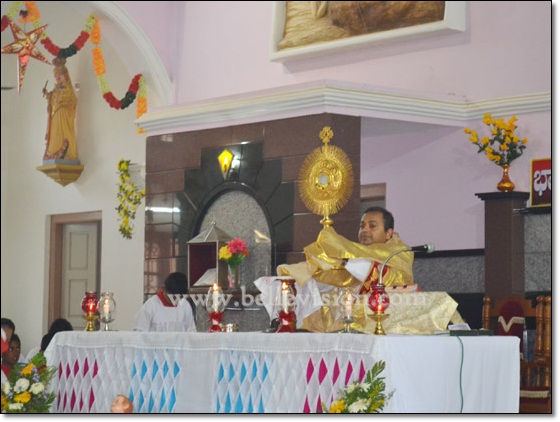 Recalling how families are the centers of faith, Fr. Anil said that building strong family ties through mutual relations and trust is of prime importance in building the units of faith in a parish. Further he said that families can be the place where war can start and at the same time families are also the place where peace can prevail. It is not the size of the house that determines the quality of the family but the faith that the family living in the house professes determines the quality of the family.

Following the end of the Mass, the Blessed Sacrament was installed on the main altar. A little later, the grand Eucharistic procession started with band in front, followed by the Cross and parishioners. At the end of the procession, Fr. Anil carried the Blessed Sacrament on a decorated vehicle that followed the procession through the cemetery road and taking right turn in front of the Syndicate Bank and again right turn at the Bus stop and passing through the main road entered the main gate of the church and eventually inside the church.

Video

The Confraternity Sunday service ended with the Sacramental Blessing followed by Novena Prayers to St. Lawrence in preparation to the Annual Parish Feast.